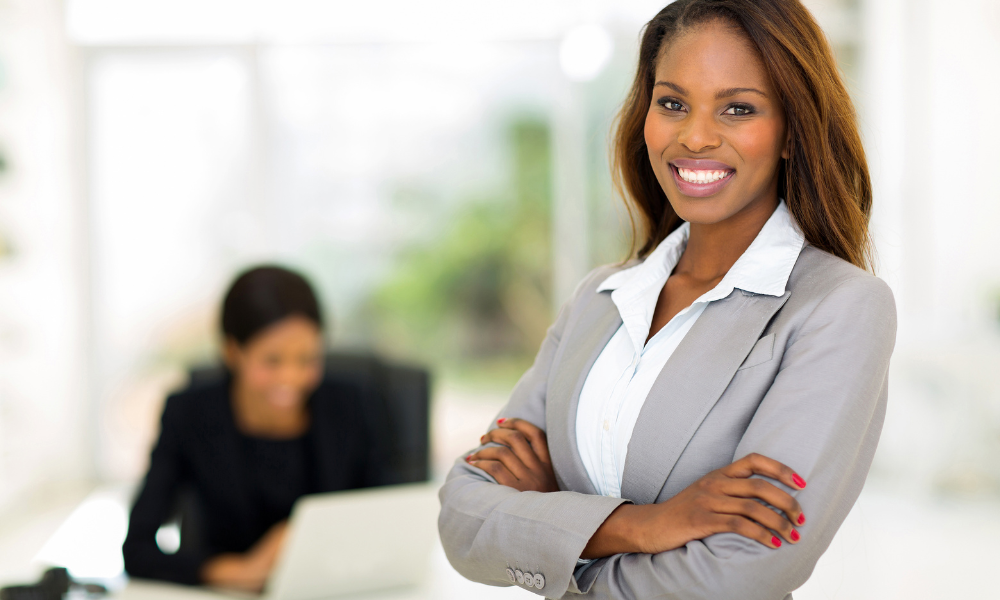 Getting a Business Degree Online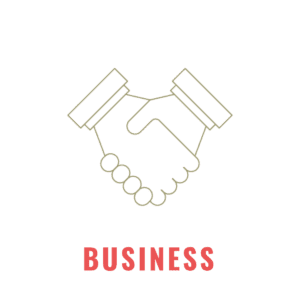 There is a galaxy of business degrees available to you that you can access in just a click in the next tab of your web browser. Business degrees are popular because they give you a foundational understanding of the way our world's economy works, what it actually values, and how people make money in it, all while giving you practical skills that are applicable no matter where you end up in your career.
Many disciplines in business lead to certifications or entry-level positions that can lead you vertically through a career. In our economy, the ability to work your way up, either through succeeding in lower-level jobs and receiving promotions, or earning advanced degrees that will lead to greater job stability, opportunities, and higher pay. In this guide, we'll explore available business degrees, talk about their specializations and focuses, answer common questions, look at some of the best programs available, and much more.
What is a Business Degree?
A business degree is any degree that prepares students to impact the goals and financial health of organizations across different sectors of the economy. The most common kind of business degree is a business administration degree, which can come in different focus areas like accounting, economics, finance, management, computer information systems (especially useful in the current job market), marketing, and more. There are also degrees in these areas that stand on their own, separate from business administration.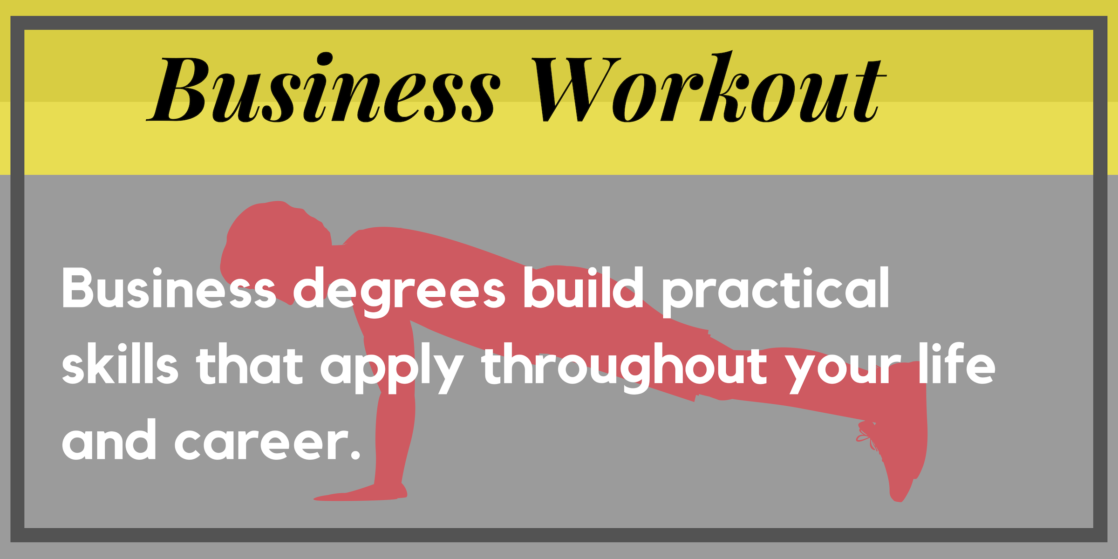 What is the Right Business Degree for You?
While you're going through this resource, you can help find a business degree that fits your needs and goals by asking yourself the following questions:
What level of education have you completed, and what business degrees are you qualified for? Depending on the college credits you've earned and your life experience you may qualify for a degree completion program.
How much can you afford in tuition for a business degree, and what kinds of loans would you need to take? It's best to borrow from the government over private loans, and even better to select a school with tuition you can afford.
How much time can you commit to earning a business degree? Consider how much time you can spend earning your degree daily, weekly, and overall before you earn your degree.
What kind of delivery format would you like to earn your business degree in? You'll have options that include full-time study, part-time study, traditional on-campus study, online study, or a hybrid of both online and traditional study.
What areas of business do you see yourself working in, and how can specific business programs and their concentrations, specializations and focuses set you up for success in the areas of business you want to work in?
How and where does your career and life experience put you in a position to succeed in business? A business degree can help you, but considering your natural aptitudes and picking a degree that will enhance them and/or build up your weak points will go a long way towards a successful career in business.
What are the Different Types of Business Degrees?
There are many types of business degrees, but let's explore the different levels of business degree:
Associate Degrees in Business: These degrees take two years to earn and are often offered through community colleges. It's common for them to be made up of 64 credit hours, and be comprised of general education, business core classes, and electives. Graduates are ready to work in entry-level jobs in offices, as clerks, administrative assistants, and more. Students can also opt to easily transfer from these programs to complete a four-year degree in business.
Bachelor Degrees in Business: These four-year degrees generally require 120 credit hours and are often split between general education classes and then business specific courses in law, marketing, accounting, finance, management, etc. A Bachelor's in Business Administration will prepare you to dissect finances, succeed in accomplishing your organization's aims, communicate effectively with peers, superiors, clients and more, or to continue on to earn your Master's.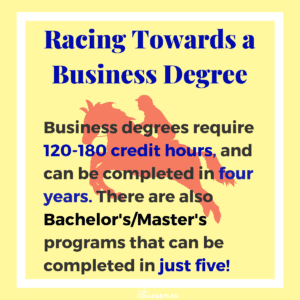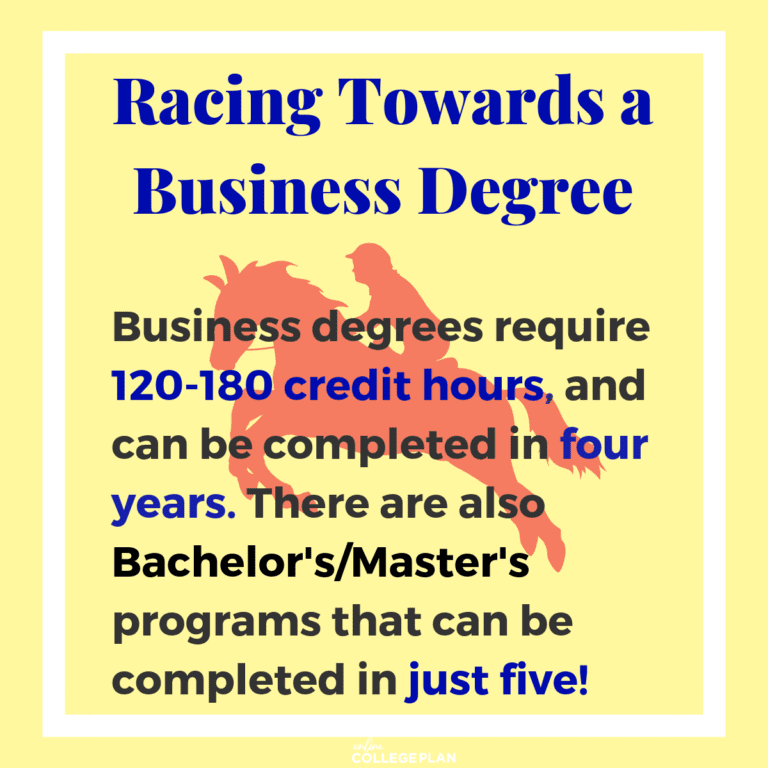 Master Degrees in Business: These degrees generally take 1-3 years to complete and are most often Master of Business Administration degrees. They usually require you to have a Bachelor's degree, and potentially get certain scores on graduate standardized tests like the GRE. MBA's come in a wide variety of subsets, and it's also common for students to take Master's degrees that are specifically in management, entrepreneurship, finance, etc. Students also can opt to take dual degrees in which say health management or information assurance are conferred alongside an MBA, giving them specialized utility in a blossoming, evolving field along with a classic graduate business education.
Doctorate Degrees in Business: These degrees often require a Master's degree (although not always). Students can also find programs that combine an MBA with a Doctor of Business Administration or take doctoral degrees in areas like accounting, or information systems. These degrees take between four and seven years to complete and prepare students to teach business to undergraduate and/or graduate students, do important research, or reach high-level executive positions in a wide range of organizations.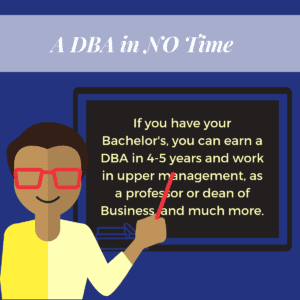 Here at Online College Plan, we've ranked business degrees at different levels, prioritizing online degrees (more on that later). Some of our business degree rankings include the following:
What are Common Specializations in Business Degrees?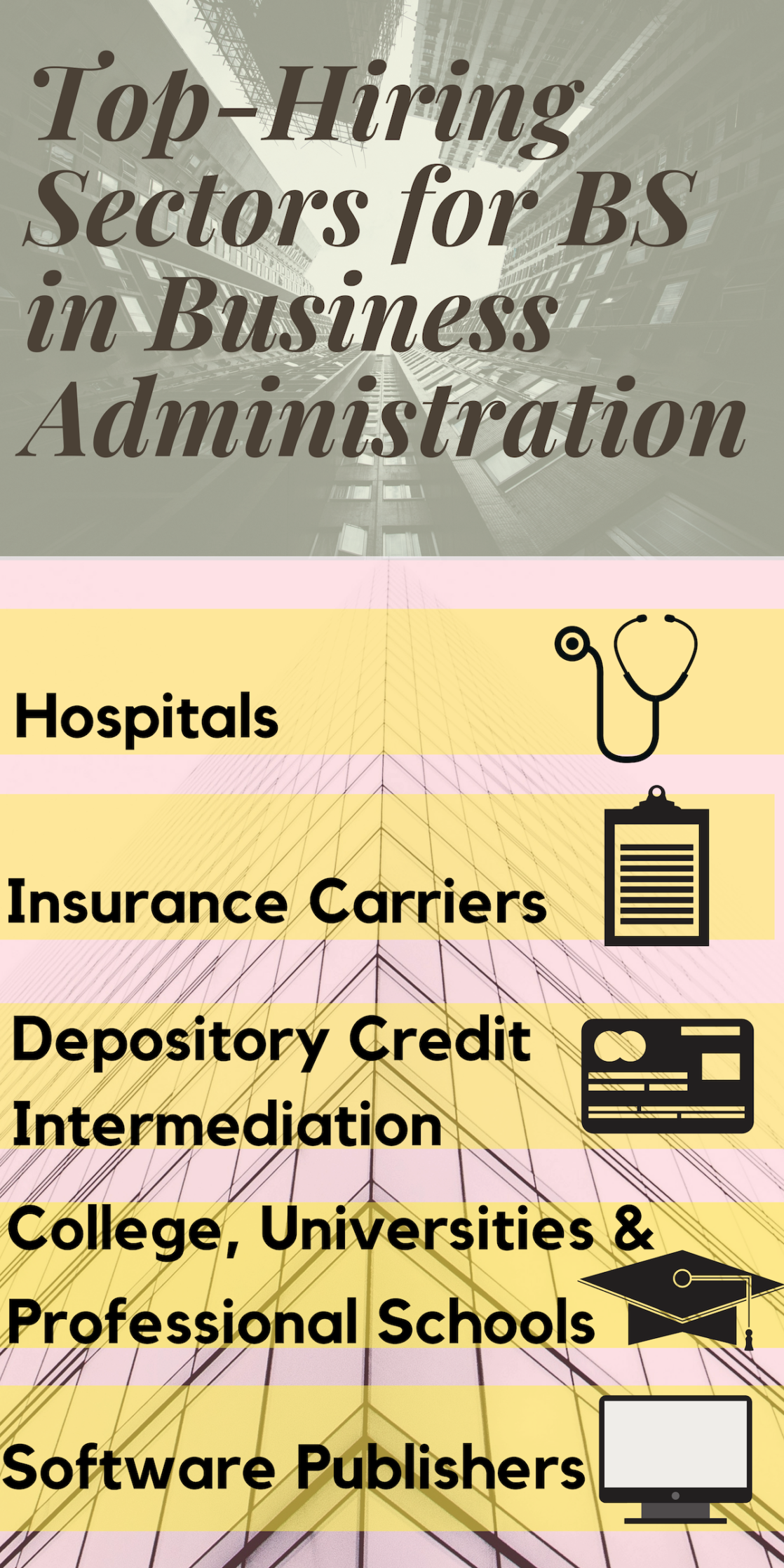 Now that we've checked out the different levels of business degrees, let's get into some concentrations you can take to refine your business education towards your career goals.

Accounting: In these degrees you'll be prepared to keep track of financial transactions, create financial reports, and help advise people and organizations on how to best make and save money in a variety of ways including filing taxes, budgeting, and more.
Entrepreneurship: In business administration degrees in Entrepreneurship you'll learn how to start a business, build it up from humble beginnings through fundraising and managing talent, and take specific courses related to the business you'd like to start.
Finance: Finance degrees will prepare you to work as a financial analyst, consultant, banker, financial planner, and in any position that directly influences funding and increasing value for an organization.
Marketing: Business degrees that focus on marketing will give you an up-to-date crash course on how to build and communicate with audiences. Across the board organizations are looking to revamp their advertising, brand management, and digital marketing strategies, and you could be part of that shift, graduating with modern skills that your predecessors lack at a time when demand for those skills is rapidly growing.
Human Resource Management: All businesses that rely on human labor need professionals that can help manage that labor, and increase productivity while making sure the organization and the individuals that work for it are complying with organizational and legal standards. In these degrees, you'll learn about recruitment, diversity, compensation and benefits, training, organizational theory and much more.
International Business: These degree programs focus on international economics, trade laws, finance, marketing, and more. They're ideal for people who want to do business around the world, and generally require studying foreign languages so you can do business in other countries seamlessly after graduating.
Agri-Business: Here you'll delve into managing the rapidly expanding agricultural sector and businesses within it. You'll study topics like distribution, machinery, marketing and farming sales.
Energy: From Tesla to First Solar, businesses are taking the lead to ensure our future by investing and developing renewable energy sources. In energy business concentrations you'll learn to take a supervisory role in these processes and bring new products and energy sources to market.
Healthcare Management: The American healthcare system is in a state of flux, but much of it is in private hands. In these business concentrations you'll build the skills and experience needed to work as an executive at insurance companies, hospitals, government agencies, in health consulting, and more healthcare organizations.
Cybersecurity or Information Assurance: There's a massive need for professionals that understand attacks on digital information and how to prevent them. Unfortunately, professionals with the skills to stop these attacks are in short supply. By earning a business degree that deals with these issues you'll set yourself up for myriad job opportunities.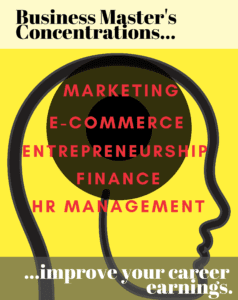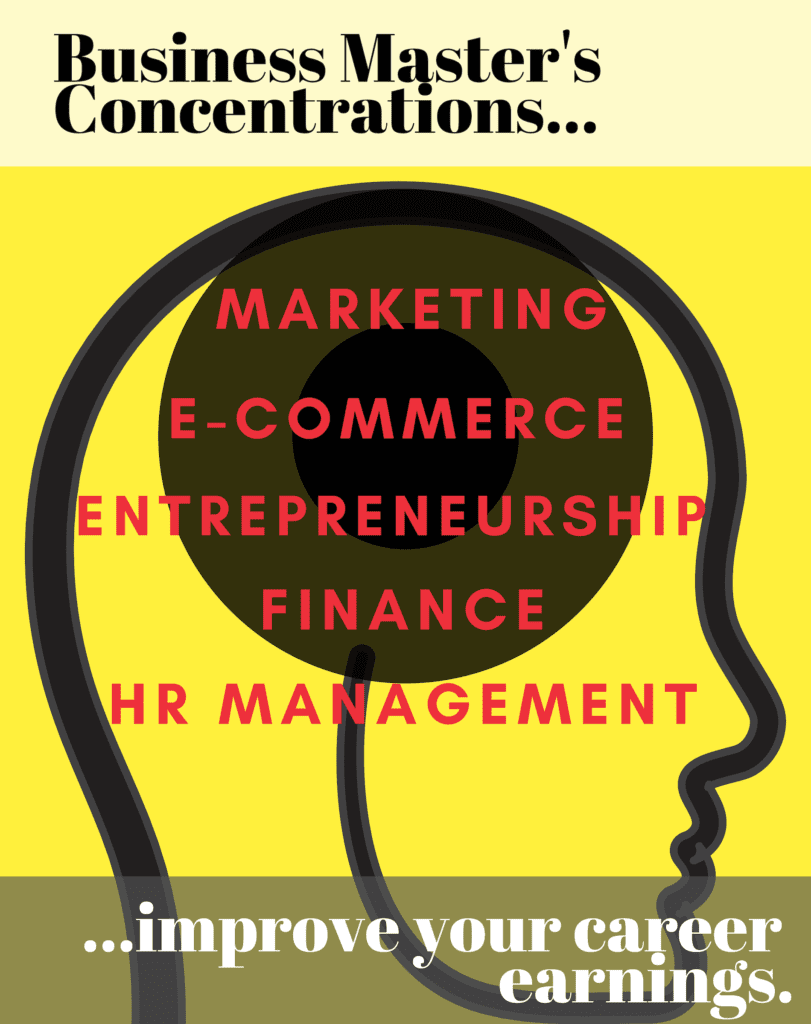 Here's a peek at some of the rankings we've done on different specializations in business degrees:
And here are some of the rankings we've done on online colleges and the programs they offer: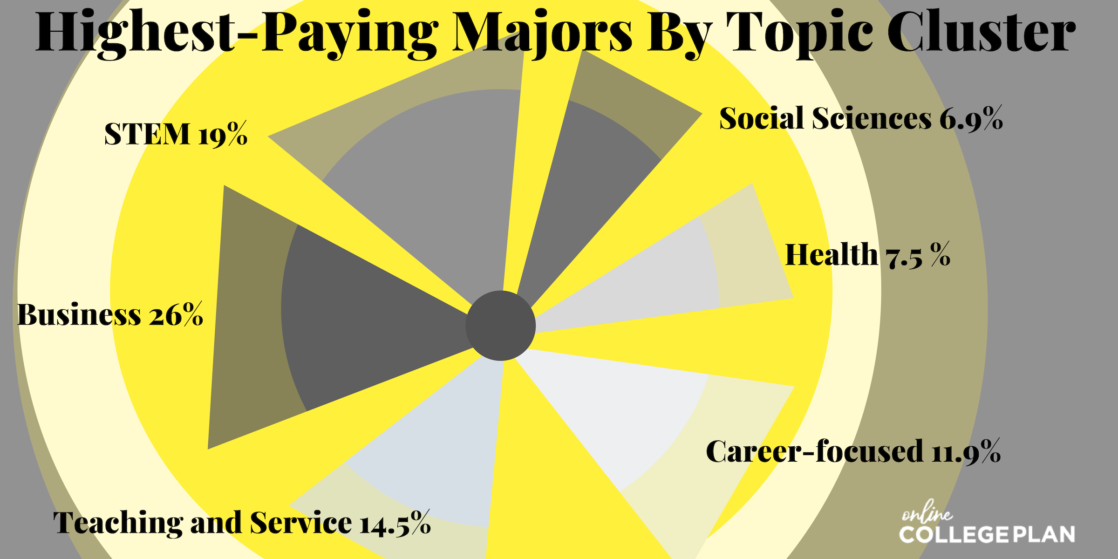 Many business degrees let you specialize in an area of interest from the comfort of your home. So why should you earn your business degree online? Let's explore:
What are the Perks of Taking an Online Business Degree?
When you look at the rankings we've done of business degrees, you'll see we've heavily prioritized online degrees. We did this for several reasons, including:
In online degrees you'll save time and money by attending school, doing your work and networking with peers and professors from the comfort of your home, or anywhere with an Internet connection.
You can enter nationally renowned business programs without having to move to the cities and towns that they're physically located in.
You can take business programs that are offered in a way that suits your current responsibilities and work schedule.
You'll be able to pick programs that offer accelerated scheduling, thus getting your degree much faster than traditional programs, or you can choose part-time programs that let you complete courses at your own pace, in addition to many other options.
You can enter programs that have transfer agreements with schools in your area, allowing you to accumulate credits online at a discount and then parlay them into in-person programs near you.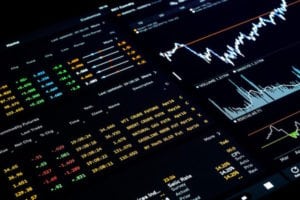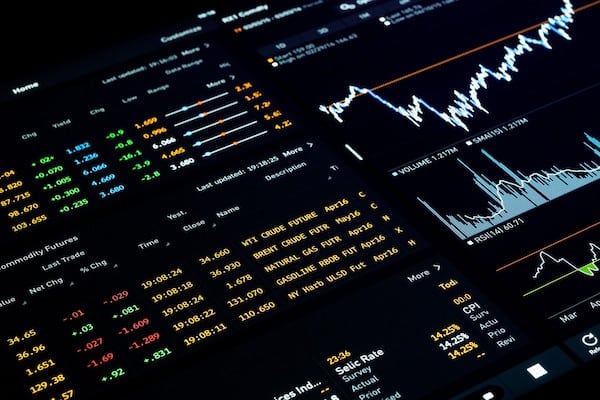 These are just some of how an online business degree can be superior to a traditional one. Other than ranking business programs, we've done significant work to answer common questions about business degrees, and help you determine the right program for you. Let's take a look:
How Can We Help You Get Your Business Degree?
Our rankings are one way we've tried to provide you assistance in your search for a business degree. Another way is through our FAQ section, in which we explore common questions people have about degrees. Here are some of our FAQs that directly relate to business degrees and working in business:
And here's a look at some of the questions we've answered that specifically relate to earning your degree online:
Finally, we've organized our online business education content on two main pages, which you can find here:
What You Can Do With a Business Degree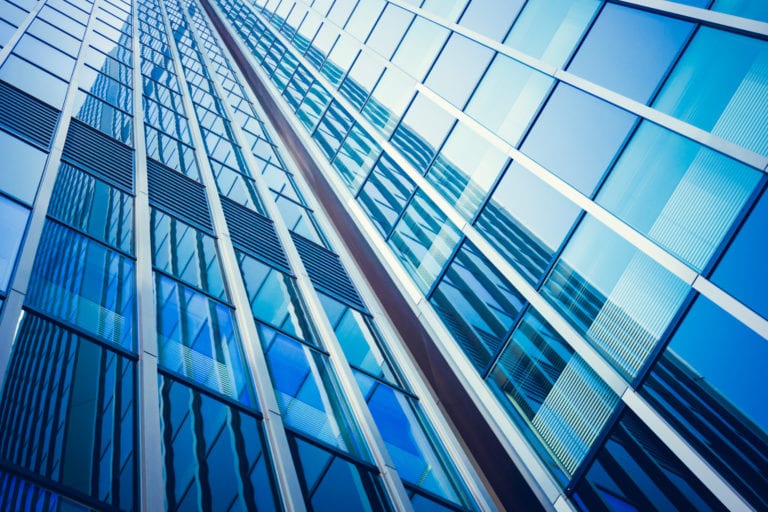 Depending on what degree level and specialization you earn you'll have different options in using your business degree. However, there are some main areas that business degree holders end up in. Here are some common areas you could find yourself working in after earning your business degree:
Accounting
Finance
Management
Marketing
Sales
Media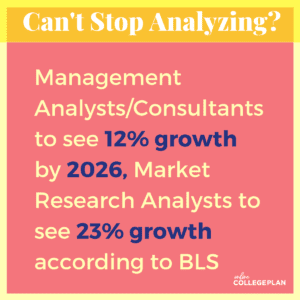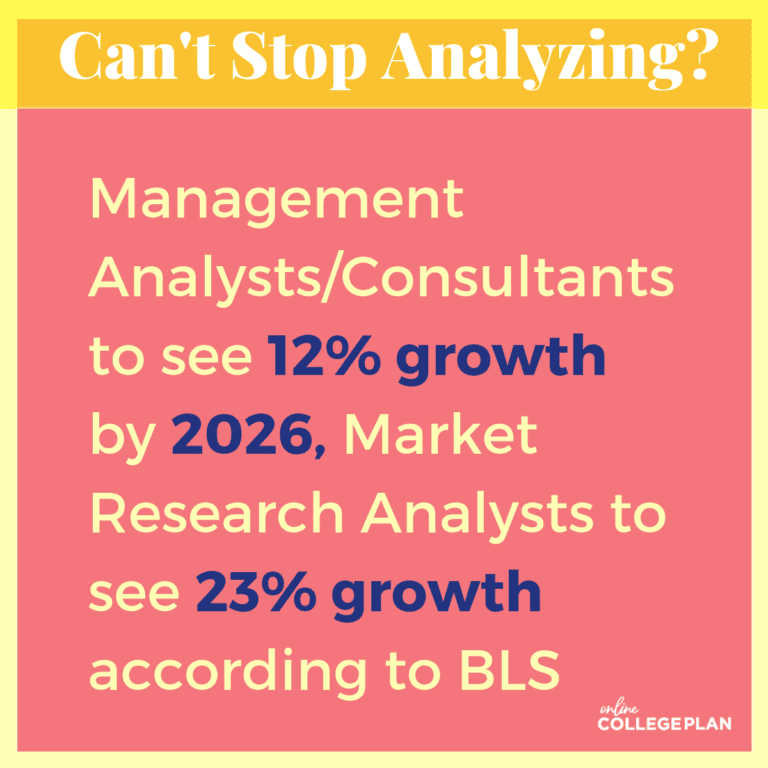 Because business degrees give you hard skills in communication, leadership, decision-making and a thorough understanding of the mechanization's of our economy, corporate (and other) organizational structures they can lead to careers all over the place. Your business education will be transferable to places you might not expect, like the non-profit world, private education, medical companies, and more.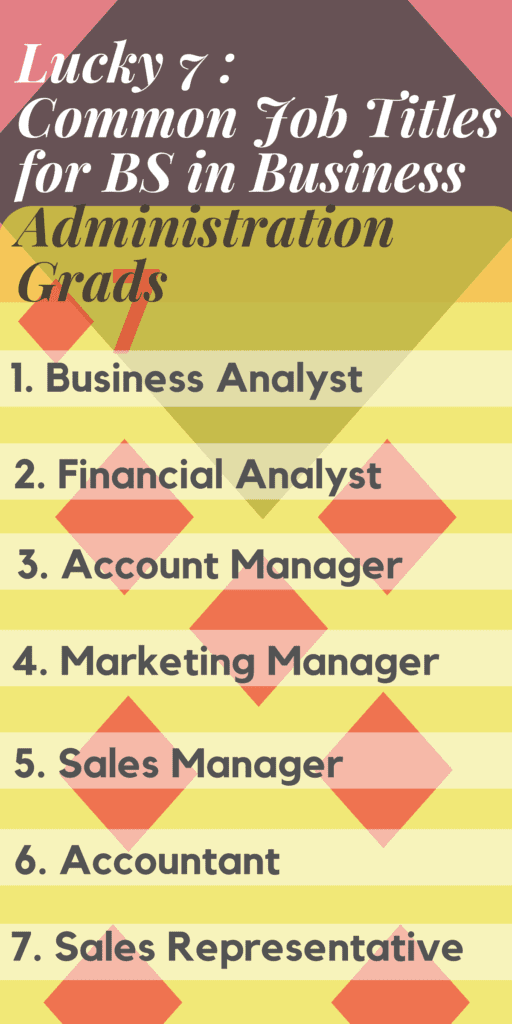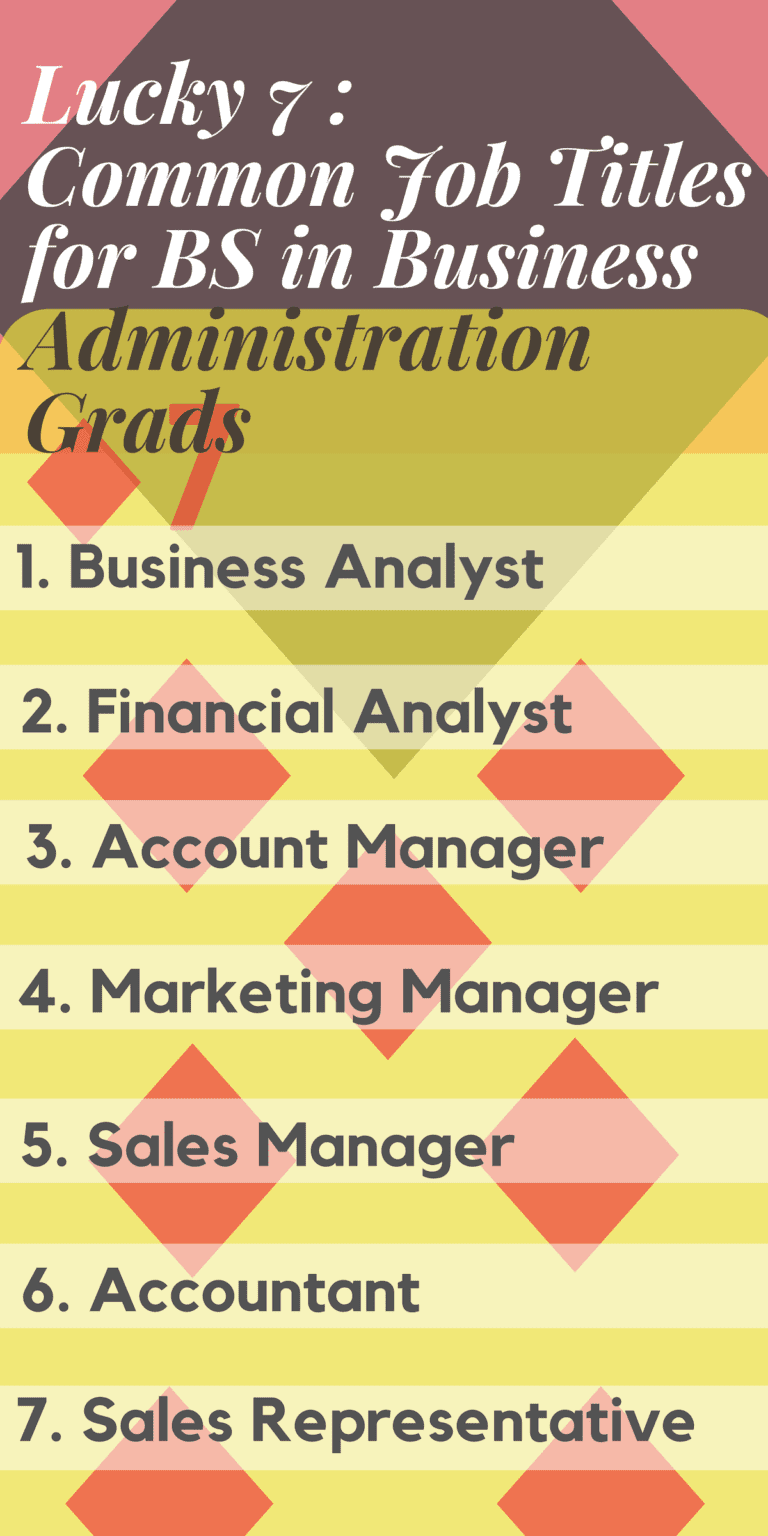 No matter what specific positions you find yourself in, as a business degree holder you'll likely:
Manage businesses for yourself or others, or work in another supervisory position at organizations of all sizes and all industries.
Integrate your experience in areas like media, computer science, sales, etc. and use that background to inform your business decisions and management of future projects.
Chart new courses in burgeoning areas of business and place yourself at the forefront of evolution within currency (think crypto), medical services (as the American population ages and the laws governing healthcare shift), and much more.
We've discussed the different levels of business degrees, but let's delve into MBA's:
Why Should You Earn an MBA?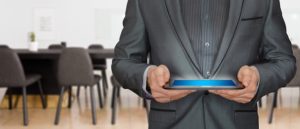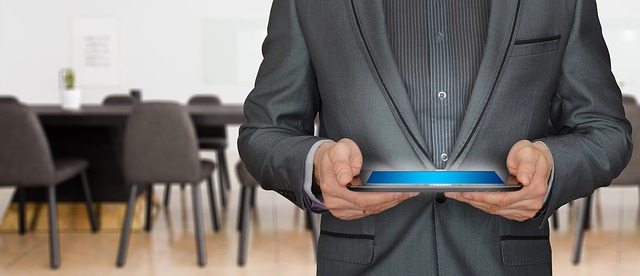 Undergraduate business degrees are useful, and a great building block for your career. Doctoral business degrees are often prohibitive due to the time and money required to earn them and are generally for people looking to teach business courses at colleges or universities. However, if you're looking to reach upper-level positions in business organizations, or gain the education you'd need to start your own successful business, an MBA program is your best bet.
What are Some of the Best MBA Programs Available?
On our ranking of the 25 Top Online MBA Programs in America we explored some of the best schools to get an MBA from. The top 5 that made our list were:
Indiana University-Bloomington: This program includes a week of intro classes at IU's campus, and also offers students great study abroad opportunities in China, India, South Africa and more through its Accelerated Global Immersion Leadership Education option.
Arizona State University: ASU also offers one required session, and focuses on personalized curriculum aided by student advisors.
University of Florida: Students are required to attend the school for a weekend each term, and can choose from a 16-month or 27-month online track depending on their needs and background.
University of Texas at Dallas: Students can choose to earn their MBA online or in a hybrid format through 8-week accelerated terms or traditional semester-long schedules. Courses are conferred synchronously between 4 and 10 PM.
University of North Carolina at Chapel Hill: This program requires 18-36 months and comes in concentrations like Global Supply Chain Management, Investment Management, Sustainable Enterprise, and Entrepreneurship.
What are the Common Courses in Business Degrees?


Every business program is unique, but there are still courses you can expect to take across the business degree landscape. Business courses are usually divided into courses that build skills and experience in the analytical, functional, and ethical aspects of a business. Among analytical courses students can expect to take:
Accounting
Economics
Organizational Behavior
Research (in operations and statistics)
And more.
Next up is functionality, which includes courses like:
Marketing and Operations Management
Valuation Methods
Supply Chain Management
Lean Systems
And not to leave out ethical leadership, you'll likely take courses like:
Ethics in Advertising
Corporate Social Responsibility
Leadership Theory
Human Resources
Organizational Change
Among many others.
Business programs (especially MBA's) also feature a lot of flexibility in coursework, giving students the opportunity to take electives in areas like:
Organizational Design
Negotiations
Investing
Non-Profit Management
Quantitative Analysis
Principles of Supervision
Business programs build skills in many areas, including:
Leadership: By working in groups and taking responsibility for your efforts, you'll learn the importance of following through on what you've said you'll do and executing where you're expected to.
Communication: Business programs teach you how to write, speak, and listen effectively, and how doing so can promote greater cooperation and produce better results for organizations and individuals alike.
Risk Management: In these programs you'll learn to find cost-effective solutions to problems, predict issues before they happen and prevent them, as well as learn when and where taking risks will pay off.
Technical and Business Knowledge: Many business programs tackle how modern software, networks, and other technologies can help businesses and other organizations achieve their goals and automate processes efficiently.
Project Management: Approaching organizational goals from a planned, controlled and compartmentalized perspective is gaining significant traction in business. Some business degree programs are specifically in project management, but even if you don't select one of those, you'll gain experience in it through any business degree.
Business Degrees in Conclusion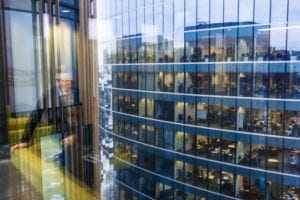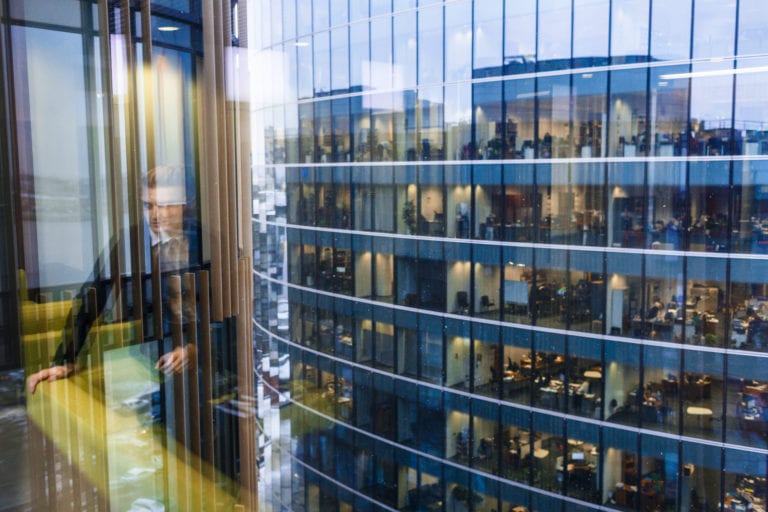 In an era where job security is scarce and just earning any old college degree doesn't mean much, earning a business degree is a great way to gain skills, experience and a network of like-minded professionals and mentors that can help you find and keep fulfilling, lucrative work throughout your career. We hope you've found this guide hopeful, and remember, if you find a business degree program you're interested in through one of our rankings, you can easily reach out directly to the school itself to request more information and get assistance in your application process. Best of luck in your search!