Which Schools Are Best For Online Bachelor Degree Programs?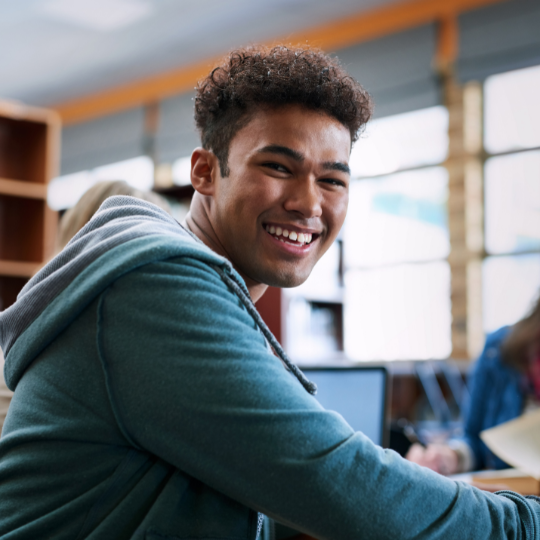 Find your degree
Online College Plan is an advertising-supported site. Featured or trusted partner programs and all school search, finder, or match results are for schools that compensate us. This compensation does not influence our school rankings, resource guides, or other editorially-independent information published on this site.
The best school for an online bachelor degree program (BA degree or BS degree) is going to be the one that meets your financial needs and can advance your professional life in a fulfilling way, and that might not look the same for everyone. With that said, there are a few things that make schools stand out from the rest when it comes to their distance education offerings. You should scrutinize the quality of the school by looking at things like student satisfaction, reviews, and key data about the school like financial aid, freshman retention, and graduation rates. Putting all of those things together will give you a good idea of how good a school is, and let you narrow down which will be the best choice.
There is a vast selection of online bachelor degree programs, which is great news for someone who wants to start their higher education journey without interrupting everything going on in their life, whether that's a job, a family, or some other type of obligation. The downside to the hundreds -if not thousands- of options out there is that now it's up to you to search through them and find which one is the best. Without knowing what to look for in a school, that might not be an easy task. One important factor that you can't overlook is making sure a school is accredited! That will ensure that any program that you take an interest in at that school is going to be recognized by your employer and your credits will be able to transfer. Beyond that, the things that will make a degree program online the best for you are going to be unique to your needs. You can consider things like tuition, the courses you will have the opportunity to take, the format the online classes are presented in, and how it will advance you on your path to the career you want. Reading the school website and rankings about schools are two great sources of concise information and they will likely answer most of your questions about a particular institution.
Ranking websites take great care when determining what schools have the best online degree programs by creating a methodology that takes several things into account to come up with a system to rank them by. Factors measured include things like the cost of attendance, which is important because a program that is among the best is going to be one that is accessible to students. Graduation rate and freshman retention rate are taken into account because when looked at together, it demonstrates how many students stuck with a school. Students are one of the biggest indicators because it is a defining choice in their lives and often, a big investment, not to mention the time commitment involved! Here at OnlineCollegePlan, we try to let the student experience drive our rankings so that students like you can learn from students who have been in your shoes in the past. One of the best online bachelor degree programs that you can get comes from Georgia Tech, which has recently been ranked as the number-one school for online programs. Schools all over America were ranked and compared, from California to Virginia, so you can truly explore the best quality schools that are going to provide you with value and lay a strong academic foundation for whatever comes next.