BA vs BS Degree Explained
Find your degree
Online College Plan is an advertising-supported site. Featured or trusted partner programs and all school search, finder, or match results are for schools that compensate us. This compensation does not influence our school rankings, resource guides, or other editorially-independent information published on this site.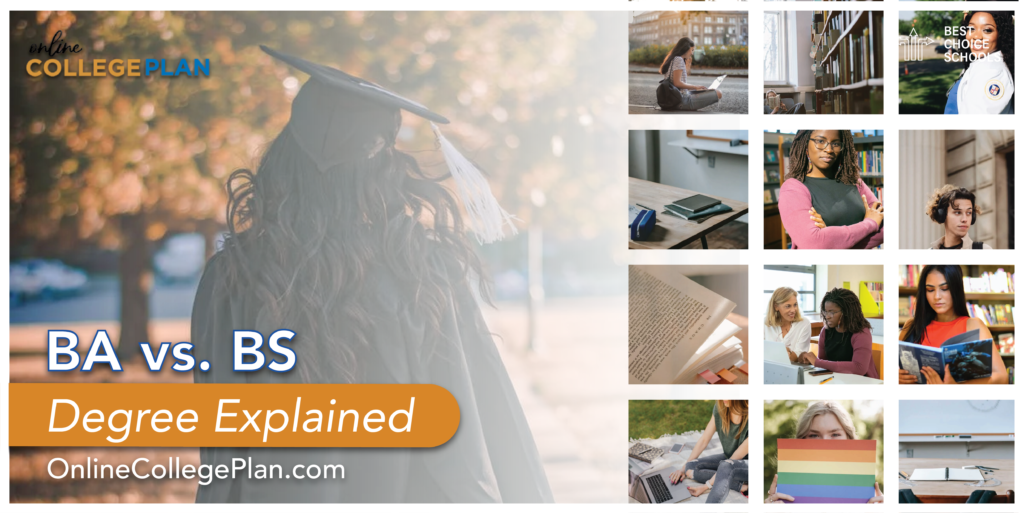 Undergraduate education is the first step that most people make in college. You'll need an undergraduate degree regardless of whether you'd like to enter the workforce in your chosen field or continue on to earn a graduate or postgraduate degree. Most people choose to earn their bachelors degree instead of an associates degree, professional degree or a certificate.
There are two main types of bachelors degree to choose from: Bachelors of Arts and a Bachelor of Science. They are abbreviated as BA degree and BS degree respectively. In this guide, we will answer an important question: What is the difference between a BA vs BS degree and how each of them can be applied academically or professionally. There are hundreds of options for you to obtain these degrees online, or in a blended format that requires only a few visits to campus if you'd like. Colleges and universities do a lot to make undergraduate education as accessible as possible to give prospective students like you plenty of options and opportunities. First, you can read about what these two degrees have in common, then you can explore the differences in each one, and finally, you can read about how to choose which one is the best option for your goals.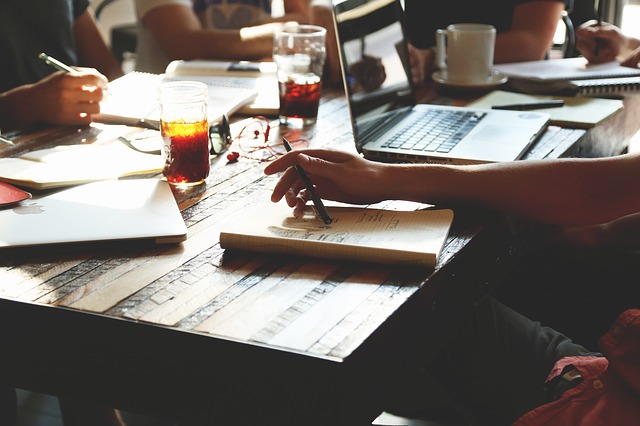 What are the similarities in a BA degree and a BS degree?
A Bachelor of Arts (BA degree) and a Bachelor of Science (BS degree) are both bachelors degrees, of course. Because of that, there are some things that they're going to have in common. They both consist of about 120 credits and take an average student four years to complete.
Featured Programs
Both types of degrees have a curriculum made up of three components: general education courses, courses related to your major, and electives that you can use to customize or specialize a little more in a certain concentration. Employers typically don't look at whether you have a BA degree or a BS degree as long as your degree corresponds to your field; both types of degrees are typically available in fields like psychology, accounting, and business. The primary difference lies in the courses that you'll encounter as part of the curriculum. You can learn more about program options in-depth below.
What is a BA Degree?
BA is the abbreviation used for a Bachelor of Arts degree. There are a lot of options as far as pursuing a Bachelor of Arts online. A BA degree program typically takes four years to complete but there are options to earn it faster or slower if you would like to arrange your schedule in order to do so. BA degree programs usually require fewer courses linked to a particular major which makes them the broader of the two options. For a BA degree, you'll likely only need 36 units related to your major. Students who choose this path will encounter more courses in the humanities, social sciences, and languages. The electives that you can choose from as part of a BA program are usually more flexible as well, allowing you to take a more exploratory approach to higher education. This is a good option for those of you who are more interested in gaining theoretical knowledge. The fields where you most often come across the opportunity to earn your Bachelor of Arts are going to be those such as English, art, music, modern languages, communications, criminal justice, and other similar areas of study. If you opt to pursue this type of undergraduate degree, you will be able to get a broader foundation in your major or choose to mold your courses to fit the things that you're interested in learning. Another difference between a BA and BS degree is that you are likely to need fewer credits to complete your BA.
BA Degrees: Graduate Education
At the graduate level, if you're someone who wants to continue your education, you would probably continue the same direction and go for a Master of Arts degree. Similar to the BA degree, it focuses mostly on liberal arts and humanities. An MA degree is generally a two-year option, doesn't include a thesis, and is centered primarily on doing research and discussion-based learning. However, you're not trapped into getting an MA. You can definitely choose to pursue a Master of Science instead if you would like. If you choose to go for an MS, you may have to take additional courses that you 'missed' by not taking a Bachelor of Science program right out of the gate. This is because any 'of Science' programs are going to be more practical in their curriculum design. Employers don't make a distinction between either degree; however, it is important to consider your career goals and personal interests when selecting a graduate-level program to follow your BA degree. A lot of students who don't have a career path in mind select a BA to explore.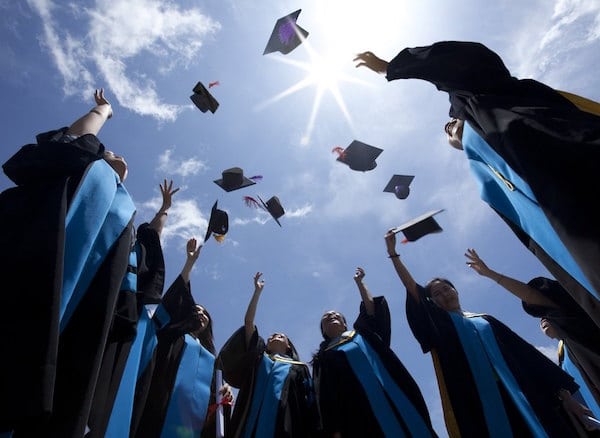 BA Degrees: Career Options
A Bachelor of Arts degree program is a go-to for students who may not have a particular career path in mind. The reason for that is the exploratory opportunities that it provides you because you don't need as many courses specific to the field your degree will ultimately be in. Many of those who start with a BA degree go on to specialize more for a career at the graduate level. However, there are a lot of options for you to dive straight into your role as a professional. You can choose from a range of careers. You could start teaching, work in software and graphic design, work as part of a Human Resources Department, be a Project Manager, an analyst in data or finance, and more. Because there is a range of options, the possibilities are just as expansive. The average salary for someone with a BA degree is around $60,000 as calculated according to PayScale. Some of the skills you'll gain throughout your college experience include analytical and research skills, critical reading and thinking, and communication. When thinking about the job you'd like to have, consider how these skills could help you to get there.
What is a BS Degree?
BS is the abbreviation of a Bachelor of Science degree. It usually consists of 120 credits and will take you four years to complete. Because of how many online options there are, you may be able to earn it sooner through an accelerated degree program if you find one that suits your needs.
Fields where you'll find this type of degree are typically more closely related to science, as the name may suggest; math, health-related professions, technology, engineering, and other similar areas. The difference you'll find with a BS degree is that it has a strong technical orientation that is present throughout its curriculum as a whole. These degrees will feature more practical learning.
Even though you can earn your BA degree in Psychology too, a BS degree is going to have a higher concentration of math and statistics courses. You will also be taking a more "hyper-focused" approach to your field because you will have less of an option to take classes out of your major. With a BS, even your options for electives will be less varied. You'll receive a more in-depth education. This is a great choice for those of you who already know what you'd like to do as a career because it gives you the chance to really explore it in depth as opposed to getting a broader college experience that may not be as useful to you down the road.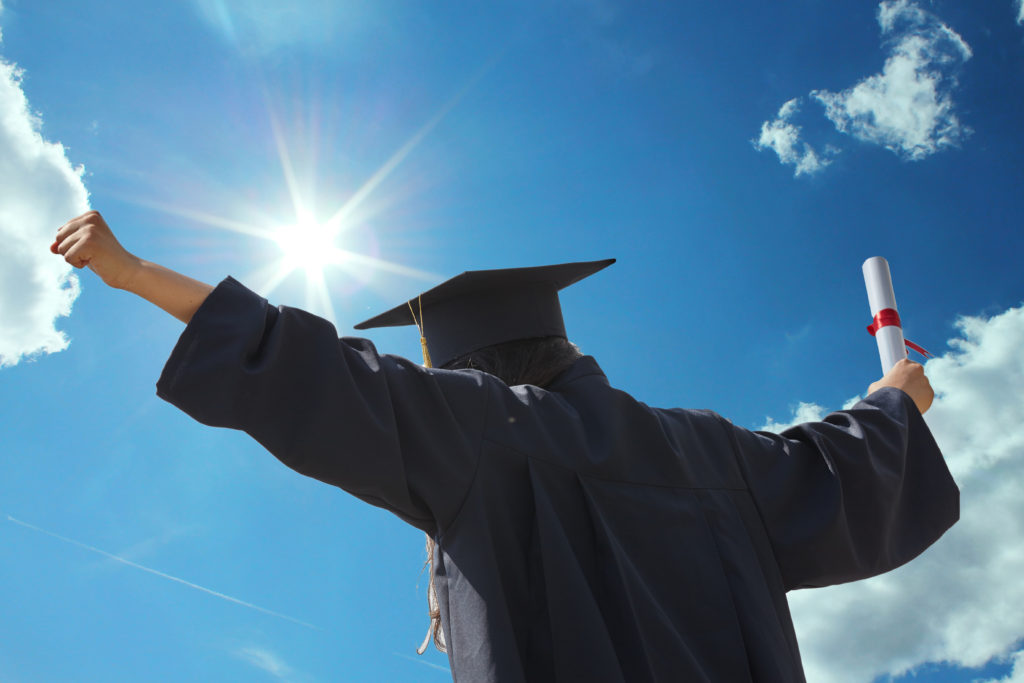 BS Degrees: Graduate Education
If you earned a BS degree, you'd likely continue on to get a Master of Science or MS. Both a Master of Arts and a Master of Science can be earned after your BS, but most students choose to stay on the technical and more focused path by earning an MS. The types of subjects usually include computer science, biochemistry, engineering, economics, mathematics, and public health. The curriculum at the graduate level is going to be similar in that it is going to have more concentration in your chosen field and will be more tailored to the career you'd like to have. Courses will be a more immersive experience where you'll find a lot of scientific research and analysis, evaluation, and sometimes even more lab work if that is something your degree requires. The average timespan to earn an MS is still just two years, with plenty of options online or on-campus to do so in a shorter period if you have a schedule that would allow you to complete more work. Most MS degrees will have an option for you to complete a thesis track or a non-thesis track.
BS Degrees: Career Options
Most students that choose to earn a Bachelor of Science, typically already have their career path in mind. That's the case because a BS degree path is going to be more specialized towards what you want to do with your professional life. If you don't know just yet, so options you can look into include teaching at the high school level, working as a veterinarian, a nurse, work in environmental science, public health, software design, and development, be a lab tech, and of course work in sales, account management, and so much more. There are a lot of programs online that are designed to fit the lives of working professionals in these types of fields, which makes continuing your education a lot easier. Continuing education is very important in many of these career fields, so it is something you might want to think about down the road. According to PayScale, the average salary for someone with a Bachelor of Science degree is roughly $65,000. Skills you'll gain over the course of earning your degree include strong logic skills, interpreting quantitative data, doing research, and more. You should always consider your personal strengths and interests when it comes time to pick your career.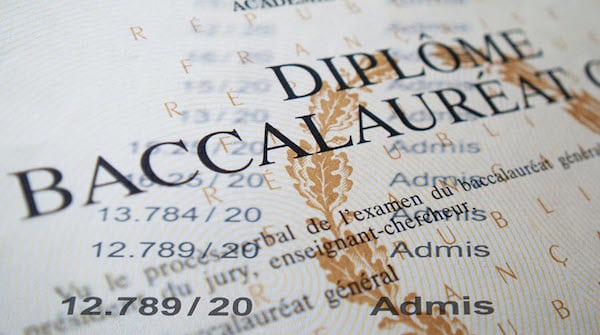 How To Choose Between a BA vs BS Degree
Both the Bachelor of Arts and the Bachelor of Science degrees will provide the same value and recognition from a potential employer once you've completed them, and both of them will prepare you to move on to obtain your masters degree if you should want to do so. The thing that you should consider is that a BA degree is going to focus a lot more on liberal arts, on communication and writing, and give you more freedom to study different things. A BS degree is going to focus heavily on science and mathematics, be more tailored to your major, and provide you with more data-driven or practical skills once you've graduated.
The best way to choose between the two is to examine your goals. Academically, would you like to be free to learn about other topics or do you want to really go in-depth in your chosen major? Professionally, is there a specific job that you want to work that sways your decision one way or the other?
Regardless of which one stands out to you, you can achieve anything that you put your mind to! And thanks to the innovations that colleges and universities continue to make, you can easily find the perfect degree program for you. If you have no idea where to look, you can check out the Top 100 Best Online Schools to get started.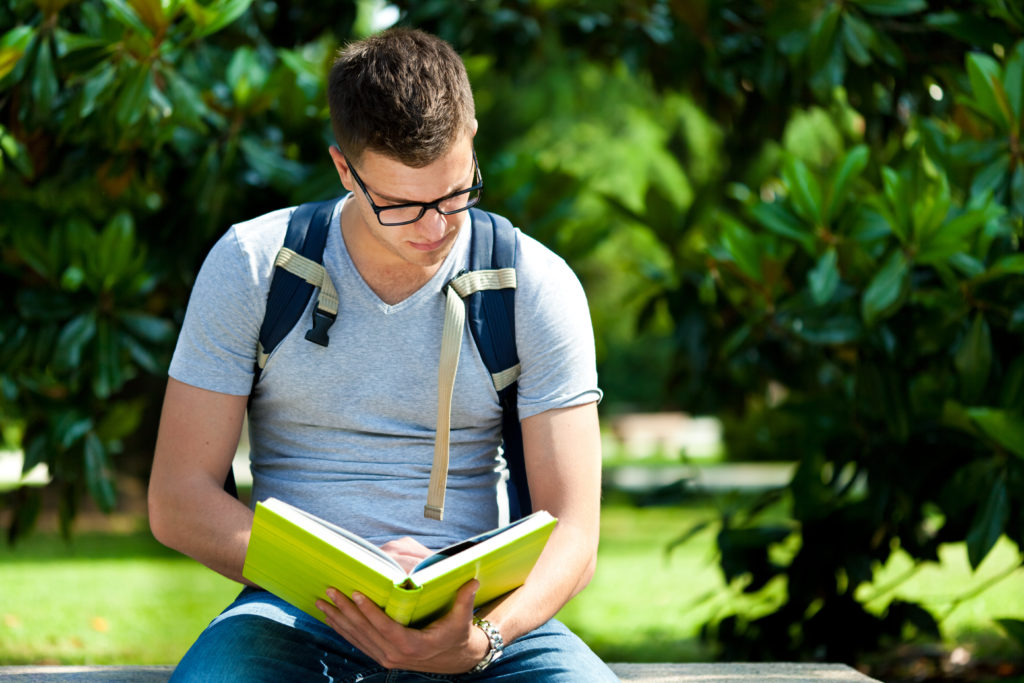 FAQs
Which is a better degree: BA or BS?
It depends on what career path you intend to take. A BA degree focuses on liberal arts and humanities and is a more generalized degree. A BS degree is more specific to a major and focuses on science and math. A BS degree typically takes longer to complete. If you'd like to become a teacher, a BA degree may be better for you. If you intend to become an engineer, a BS degree would likely be a better choice.
What are BA and BS degrees?
A BS degree is a Bachelor of Science. A BA degree is a Bachelor of Arts.
Is a BA or BS degree better for business?
Business is typically a BS degree, but may be offered as a BA at some colleges.
Is marketing a BS or BA degree?
A marketing degree can be offered as a BA or BS. A BA in marketing prepares students for marketing jobs involving writing or other creative processes. A BS in marketing prepares students for jobs involving technology and number crunching.
Related Articles:
Best Online Bachelor of Arts Degrees for Seniors
What is the Fastest Way to Get a Bachelor's Degree if You Have an Associate Degree?