Best Career Tools for Seniors Looking for a Job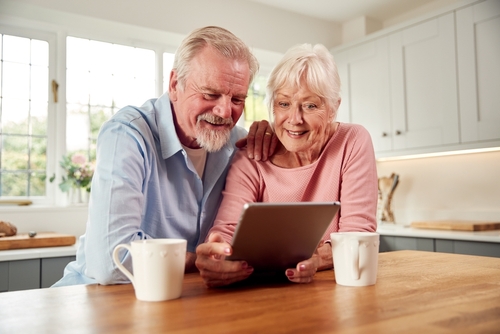 For almost a decade now, there has been a significant trend of seniors returning to college. But, it is only natural that after that, you're ready to return to the workforce. Even though many people strive their entire lives to retire, there are some staggering numbers when it comes to seniors going back to work after they have hit that benchmark. Even if you're financially secure, you may find the idea of going back to work appealing just so you can be more engaged in the world and make a profitable use of your abundance of free time.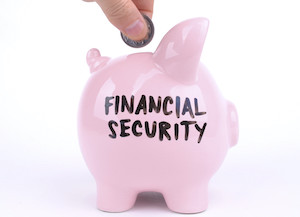 Financial security is one of the driving forces of older Americans returning to work. Every year, the fear of Social Security cutbacks continues to grow. This potential has driven millions of retirees back to work. According to a recent survey, more than half of the elderly employees that participated said that the primary reason that they work is that they would like the extra income. For half of all senior citizens, Social Security benefits provide for about 50% of their total income each month. Additionally, 20% of seniors said that SSI accounts for 90% of their monthly income. The average payment that elderly recipients see each month is about $1,400. This is a significant amount but sometimes, it just isn't enough. This rings especially true for those who live in places where the cost of living is higher. Going back to work is a great way to offset those extra costs, or even just to have some extra money so you can put it away for a better retirement, to cover medical costs associated with aging, provide solid futures for your family, and more. Money is very important, and getting a job will certainly help you have a better sense of financial security and rely less on Social Security as cutbacks loom over your head. But, that's not all.
The truth is, it isn't always financial. In fact, AARP recently did a survey that found that 100% of the retired individuals surveyed that were working or looking for work were receiving Social Security benefits. But, that isn't all! Some of them were receiving a pension, had a 401(K), were pulling in other retirement payments, or had an IRA. So, while going back to work will bolster your finances, there are a lot of other reasons that you may want to go back. Maybe your spouse is still working, you miss working, you want to be more engaged in your community, or something else entirely. Returning to work is a very personal decision, but it doesn't have to be a hard one. It's simply true that going back to work as a senior can be difficult. However, it isn't impossible and this guide seeks to provide you with some resources to get you on the right track and back out there in a career that you want. Whether you are college-educated, looking to explore other avenues through education, or are looking for something more entry-level, there are jobs out there that you can land if you have the right resources. For more info, check out our comprehensive list of online college resources. In this guide, we will answer some questions and provide more information for senior citizens that are looking to return to work.
Looking For A Job


Finding a job that you want to do is probably the most important part of going back to work. Here are some great tips when it comes to looking for a job as a senior.
Consider Temporary Work. Temp firms are a great place to start because you can find temporary work relatively easily. If you are not very sure about returning to work but you would like to test the waters, this may be a good option. Also, you can help build your resume back up with more recent work experience if you have been retired for a while. How these agencies work is that you would go there and put in an application, and they connect you with jobs that you are qualified for in the area. Most of the jobs that you can get here will be for a set amount of time ranging from a few months or more. Sometimes, the company that employs you with the agency will hire you on after a certain period but that is completely at the discretion of the company.Seasonal work is another form of temporary work. Around certain times of the year, particularly Christmas, retail stores and restaurants need more workers because things are going to be busier. More people are shopping and going out to eat so they need some extra workers to help balance things out better. Seasonal work is another great way to dip your toes into the water to see if you're really ready to go back to work. It can also help you have some extra cash for the holidays.
Use your experience. Ageism is real in America and that puts senior citizens at somewhat of a disadvantage when they want to return to work but the experience you have will also put you in a unique position. Instead of looking at things in terms of you having to compete with the younger generations that are also looking for jobs, consider the fact that you are up against a less experienced workforce as well. If you want to get into a job that was what you used to do or similar, you can use the expertise you gained over the years whether on the job or in a classroom to your advantage.Make sure that you highlight the experience you have on your resume. If the job that you are applying for requires a cover letter (sometimes referred to as a CV), make sure that you talk about how the experience you have under your belt will make you a standout among other applicants that may be younger than you.
Update your resume. It is probably the case that you haven't had to look for work in quite some time so your resume could have some information left out. You should take the time to go back through and make sure that everything is up to date. You should also include any volunteer work that you've done or any groups that you have become part of since retiring. You want your potential employer to have a clear picture of who you are, what experience you have, and what you're all about.You can also take a page out of the books of younger job seekers' books as well. One thing that has become a common practice that is actually a great idea is to go through online job boards for the career that you want to get into. Look at the skills that the companies are highlighting as necessary and important, then be sure to draw attention to those skills that you already have on your resume. You can do this on your own or you can consult a tool like Resume Builder to help make the process flow smoothly.
Get ready For interviews. Job interviews are the first step in getting your foot in the door and it could be true that you haven't had to sit through one in quite a while. They are a lot more casual than they used to be but you should not forget that this is your time to shine. When someone calls you in for an interview, it can be kind of nerve-wracking regardless of how long it has been so preparing for it is key.You should do some research about the company that you are applying for. Glassdoor is a great place to find out what the interviews are like. You can also just search it online. There are a lot of social networks now where people discuss their interviews. You could even check out Youtube videos to get familiar with the process your potential employer might use.A lot of young people use canned responses to these interviews so if you go in with adequate preparation, you could really distinguish yourself from the other applicants they may have seen throughout their interview process. Consider the questions that you may be asked and think about how you will respond. Also, don't be afraid to ask questions yourself! Even though this isn't your first rodeo, you may want to check out our College Student's Guide to Interviews after Graduation as well.
Embrace the use of social media. Something that may be new to you is the fact that employers are very likely to look over your social media profiles when they are considering you for a job. If you have been a long-time user of social media, the Guide to Managing Your Online Presence might help you make sure everything is in tip-top shape.If not, you might want to consider starting to use it. This helps your employer get a clear picture of you but it also shows that you're not afraid of branching out to new experiences. The internet has exploded throughout your lifetime so a lot of social networking is completely new to you. If your employer sees you putting yourself out there in this way and being willing to get acclimated to new technology, that will send a strong message that you're willing to learn and explore previously uncharted territory, which is always positive even if it isn't a very high-level job that you are applying for.
Don't ignore traditional networking. Maybe you worked at a particular company for a long time, or you are part of an alumni association at your university that you attended, or maybe you just have a lot of friends. Your social circle can be one of your strongest assets when it is time to find a new job for several reasons.Firstly, you may need recommendations or references. If you have people that have known you for a long time or that have worked with you in the past, they will be able to answer any questions that a potential employer might have and they should be able to highlight why you would be an asset to their company. Almost all jobs will want to contact at least three references and at least one of them will need to be someone who knows you in a professional capacity. So, make sure that you are asking around if you can list someone as a reference or if they are willing to write a letter on your behalf if the company you want to work for should require something like that.The second thing is that you could find some great job leads from your social circle! Maybe your friend that you go get breakfast with a few times a month found work at a retail store that offers good benefits and doesn't hold negative opinions about hiring older workers. You will never know if you don't ask. Maybe your church friends or even some leaders in the church know of some good opportunities for you to look into. Ask your friends and the people you know if they know anyone who is hiring. Another bonus is that the people that know you will know if a job seems like a good fit for you or something that would pique your interests.If you don't have anyone like that that you can think of, that's okay too! Look around your community to see if there are any groups or organizations that you can join that would expose you to better networking opportunities.
Take your time. If you can afford to take your time to find the right opportunity, we certainly suggest it. We believe that there is a perfect job for everyone out there that is going to meet your needs financially, socially, and otherwise. If you do your research and aren't afraid of taking a little extra time to find the right work opportunity for yourself, it could pay great dividends in the future.You will also need to consider your needs. What are your income needs? Do you need something that will support you for a longer-term because your savings aren't going as far as you thought? If so, you need to make sure that you find a job that will help you bridge that gap. If you want something more social, you could consider taking a job where you would interact with the public. If not, then there are desk jobs, delivery, manufacturing, and more opportunities where you wouldn't have to interact with customers on a daily basis.Another note about taking your time is that getting a new job is almost always a waiting game. Sometimes things can move at a really smooth pace but you should be prepared that you may need to have some patience when it comes to looking for work. Even if it takes longer than you expected, don't lose your confidence.
Jobs in Demand for Seniors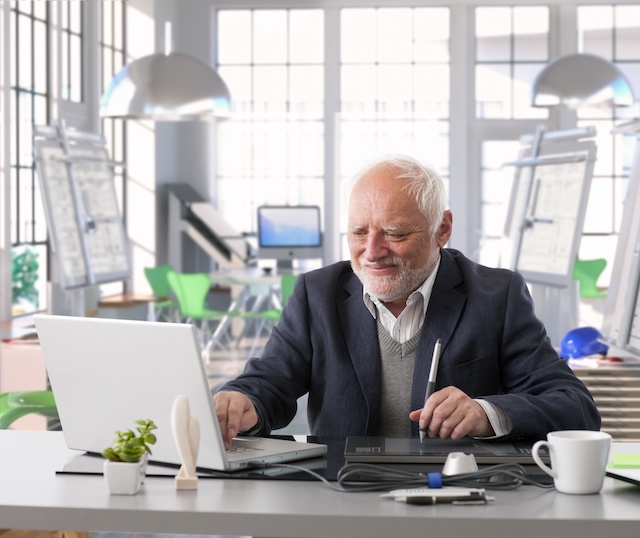 If you are not sure what you want to do for work or you are considering a career change, it is a great idea to think about what jobs are currently in demand. Even though unemployment rates are quite staggering nationwide, there are a lot of jobs that remain in high demand because there is a shortage of employees that can fill them. Here is a look at what jobs are currently in demand for seniors that might be a good idea to explore. Some of these jobs may require you to go back to school or take some continuing education courses. Don't worry, we will go over that in the next section. According to U.S. News and World Report, here are some in-demand jobs that may be a good option for retirees.
Administrative Assistant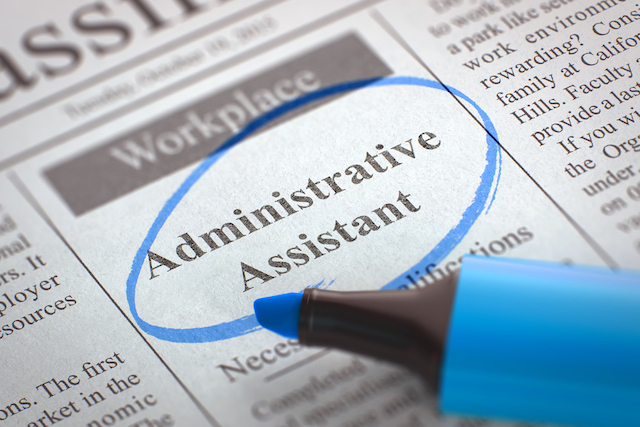 If you want to work in an office, this is a perfect job for you to take. Administrative assistants are needed in almost every industry and sometimes having expertise in that industry can bolster your chances of landing the job at a particular company. Sometimes also referred to as secretaries or receptionists, it is more common for women to take these roles but obviously, anyone can apply! This job includes clerical duties for the most part. This could be answering phones, taking memos, maintaining files, and correspondence. There may be other responsibilities associated with this role; that is purely dependent on the company that hires you.
One thing to note about this job is that you may need to brush up on your technology skills. A lot of this job is likely to be based on a computer because files are often maintained digitally. There are supervisory roles often available in this position if you have experience. If you are looking for a more regular "nine to five" type job, this one may be a good fit for you and may not require you to have any advanced education if all you hold is an undergraduate degree.
Childcare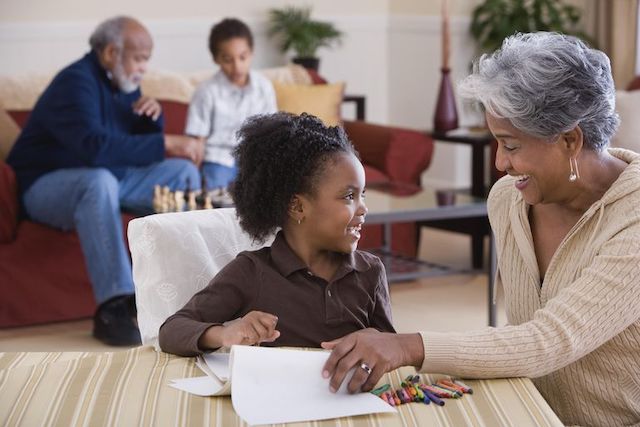 Children are the future and that is never going to change, so for them to have strong role models is of the utmost importance. If you want to be that person in a child's life, this might be something to consider. It is more common that women fill these positions but, as with any other job, anyone is eligible to do it. This is lower-paying and it may be more responsibility but if you love kids, this is very worth it.
You could get a job at a daycare center; but, something that is popping up all over the country is that there are childcare centers at hospitals, churches, and even some colleges and corporations. Your responsibilities could be as light as feeding babies and keeping an eye on young kids, or it could be more involved like bathing, dressing, preparing meals, and more. A lot of people also hire childcare workers to come to their homes to watch their children. There may be some requirements based on your employer, but most of the time, if you have transportation, a clear background check, and are generally friendly, you should have no trouble finding a job like this.
Clergy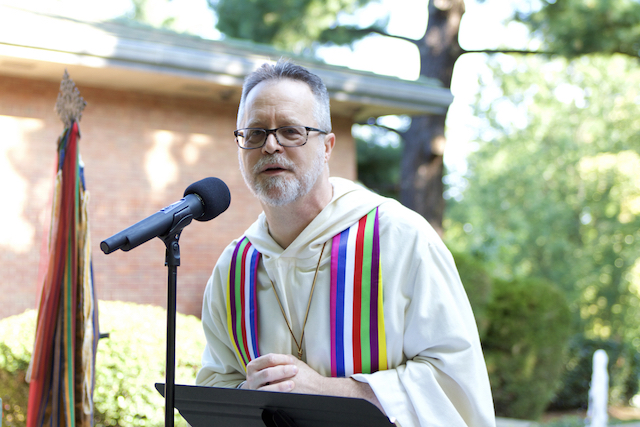 This is another area where the level of education required is going to vary widely based on your state, your denomination, or even just the church that you attend. However, it is common to lose ties with a lot of the community when you retire because you're not actively working every day so you don't have as many demands and you're not around as many people as you used to be. If you are someone who is very spiritual and has a passion for connections with your community, this might be a good thing for you to look into.
Clergy positions are all different. Sometimes you may be helping organize church events, providing counseling services to church members, promote education within the church, or something else entirely. These positions are expected to grow at about 8% over the next decade. If you are an active member of a church or even if you're looking for a new church family, you should check out the needs of the church you attend or plan to attend and see if there may be an opening for you. The median salary for jobs in this position is around $48,000 annually.
College Instructor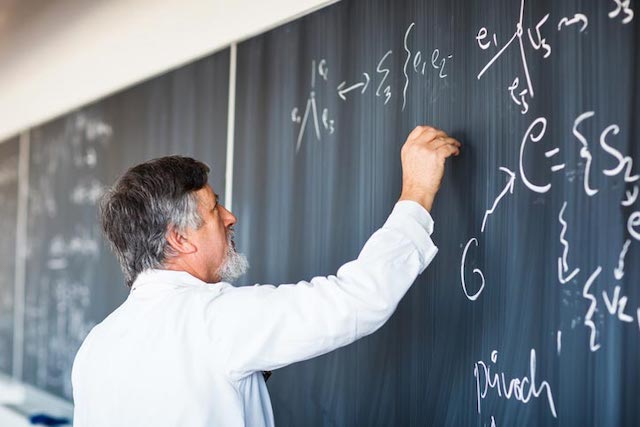 This job is not going to be suitable for everyone, of course. However, if you have an advanced degree in your field or just have a lot of experience in addition to a less advanced degree, you may be able to secure a job as a college instructor. The Bureau of Labor Statistics is projecting a 15% increase in this field, which is much faster than the national average. This is a great option for those of you who have a lot of experience because the personal expertise you gained while working in your field will be invaluable to students that are looking to enter the same industry.
Another thing that makes this a great choice if you're looking to get back to work is that if you are ready for a career change, you can do this but you won't need to learn very much to get started because you will have all of the knowledge that students need. You are already competent in your field and you can use that to help prepare the next generation of workers. This is a good choice because you will have free time as well. Teaching is kind of seasonal in nature since most schools do not run year-round. So, you will not have to worry about organizing vacation time or having to spend holidays away from your family and friends.
Driving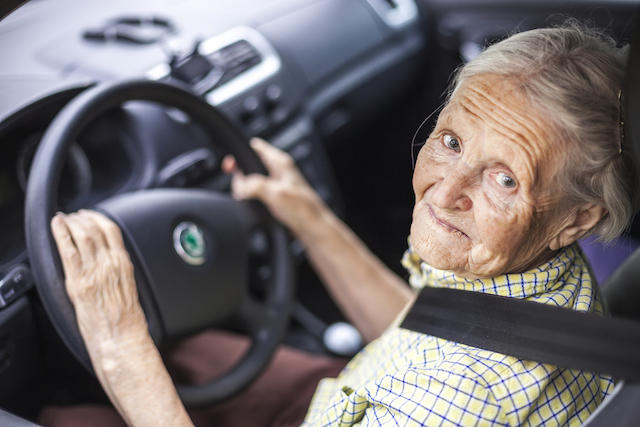 This is a great way to supplement your income and there are a lot of ways to do it. If you want something more regular, you can consider getting behind the wheel as a truck driver or a bus driver. There are a lot of variables when it comes to becoming a driver. If you drive for your public transit authority or for your local school district, you could have more regular hours. However, keep in mind that this may include later or more weekend hours depending on the company that employs you and their needs for drivers.
But, there are other options too. Uber, Lyft, GrubHub, Door Dash, Postmates, and several other companies are opening up their services nationwide. All of these companies work in a similar fashion. You will need a smart phone, a valid driver's license, a vehicle that meets some basic requirements for safety, insurance, and a clear background check. There are no education requirements to get on with one of these companies which means that it is a simple and laid back entry-level job that is great for someone who knows their way around town but doesn't want to have to make a huge investment to go back to work.
How these options work is that you will have an app on your smart phone that you sign into and you can go 'online' whenever you like, 24 hours a day. You don't have to work every day, it is completely up to you when, where, and how you would like to do a job like this. While online, customers can order a ride somewhere or order a meal to be delivered to them. You can accept or decline an order at your discretion. With Uber and Lyft, you would drive to their pickup location and take them where they need to go. You will get a base rate per minute and per mile like a taxi service, and you can also accept tips.
With Door Dash, GrubHub, UberEATS, Postmates, or a similar service, you would go pick up the food that the customer paid for, and then deliver it to their location. Just like with the rideshare services, you will get a base rate per minute and per mile, and you will also be able to accept tips. In busier areas and during certain times, your base rates may be higher. It is very easy and obviously very flexible. So, if you are someone who likes driving and wants to make some extra money, you may want to explore these companies. There are no interviews to sit through, no schedule, and no boss to answer to. You can do these at your own discretion.
Financial Services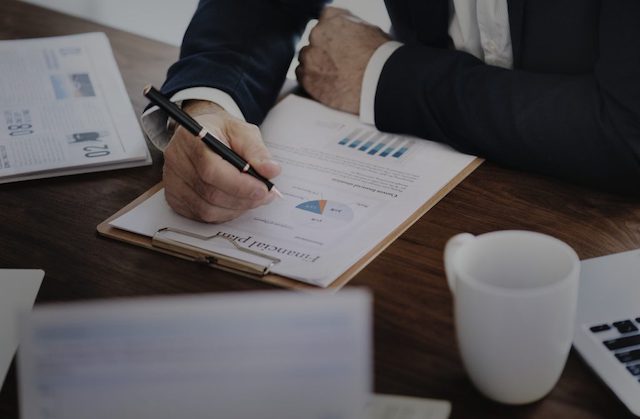 If you have previous experience in a finance-related job and you have at least a bachelor's degree, you could think about going back to work in some kind of financial services role. This is another job where you may need to get a license and the requirements are going to be different in every state but it is certainly worth thinking about if you want an office-based job. Additionally, there are seasonal opportunities during tax season where you could work helping people to prepare their taxes.
Many of the things that you will have learned in your financial occupation before you retired are going to help you to be ready for your exam if you should need to take one for a license. Depending on the position you want, you will need to get a license to practice in your state. This helps your future clients know that you're not going to steer them down a path that will make them financially unhealthy. To learn more about finance jobs and if you may want to get one, our resource on Online Accounting Degrees could be helpful.
Management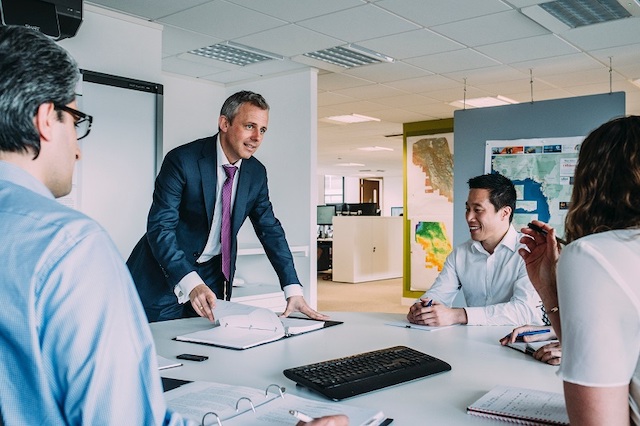 It is common for people to move into roles with more responsibility in the years leading up to retirement, according to the report. Management roles tend to be more stressful because there is a lot on your shoulders but we wanted to include this as an option for those of you who believe that you're ready for that kind of responsibility. Even going back to work in a management role can be incredibly lucrative because the compensation packages are usually more robust than they would be in another role.
You are also at an advantage if you choose to look for a management career in an industry that you worked in because you will have years of experience to bring to the table. Education is also important in these roles but some companies value your previous work experience higher. It will all depend on the company and the industry you're looking for employment in. You may even be able to find a job as a management consultant if you held a higher-level management position when you were still working. Consulting, in particular, is growing very fast according to the Bureau of Labor Statistics, at a rate of 14%.
Nursing and Healthcare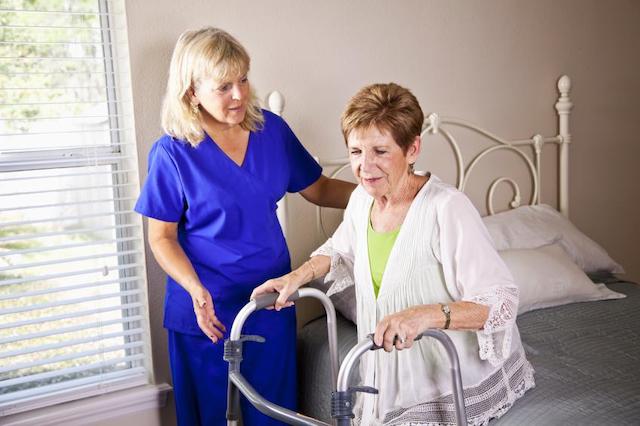 Nursing is an ever-growing industry and there is a mass shortage of millions of nurses in the United States and beyond. Obviously, this job may require you to gain some education that you didn't have before and may not be relevant to the field that you worked in. Nursing jobs have a very demanding schedule so they are not for everyone but even some lighter positions like home health aides, personal care aides, and similar roles are just as important and are equally in demand. The Bureau of Labor Statistics projects that this field is growing at a rate of 15% over the next decade which is significantly faster than most other jobs.
As the elderly population grows, there is going to be an even higher need for nurses and other types of aides. Aides require less education but these positions will pay less per hour. You can become a Personal Care Aide or PCA with very little education because there is no formal education requirement. This is a great job to take for retirees because you will likely have a lot in common with your patients. It is hard to find someone that you can trust to take care of you when you need it and as the elderly population continues to have a greater need for this type of help, it would probably be more comfortable to spend so much time with someone that they know and can relate to.
Also, this is another thing to think about if you want to work in this type of role but don't have a lot of formal education and are not looking to go back to school, you could consider working at a home for the elderly or a retirement home. Employees of places like that can help with delivering food, helping the seniors with recreational activities, and things of that nature. While there is still a lot of work involved, it is not as demanding as working with someone in their home. People in retirement homes and senior living facilities may be a little older than you, of course, but for there to be less of an age gap between the employees and residents, that may be preferable for these types of organizations because it can help establish more trust between the residents and workers. If you have a passion for caring about other people or are sympathetic to the idea that being around people that have no idea what your experience is like, this may be a position to explore.
Real Estate Agent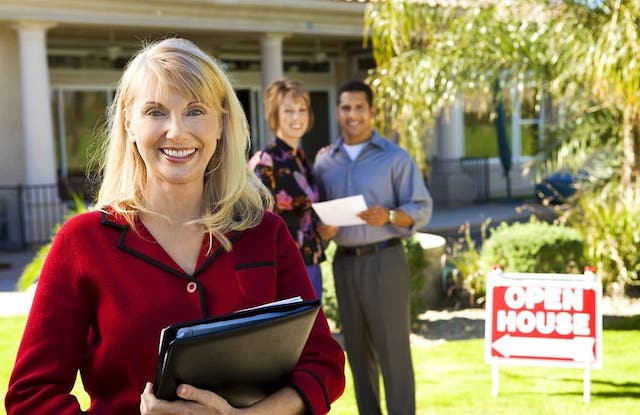 There are over 30,000 jobs in this sector expected to open up over the next decade. Real estate agents or real estate brokers help people go through the process of buying, selling, or renting a new home. Many people who work in these positions are self-employed. This is a great choice if you are someone who wants to set your own schedule; however, you will have to be mindful of the fact that you will be subject to the schedules of your clients as well when you are working with them. If you want to go back to work but don't want to have a traditional boss and a traditional work environment, this might be good for you.
Typically, every state is going to have different requirements when it comes to getting a license. At the very least, you will need to take a pre-licensing course and pass a licensure exam to obtain the proper credentials. Many of the courses are available online and are self-paced so you can complete them as fast as you can, or as slow as you need to. It's up to you! There is some cost associated with it but it not as high as going back for a more traditional degree because the programs last from a few weeks to a few months depending on what you choose. Kaplan has a database that will guide you through checking the requirements in your state.
Writing


Writing is something that you may have always wanted to do or something that you have never thought of, that is usually how it goes among writers. However, it is becoming increasingly common for seniors to take on writing jobs after retirement. You may need a bachelor's degree if you want a more steady full-time position but freelance opportunities are everywhere for writers. If you have a lot of expertise in a certain area, whether that is related to a job that you held in the past, or simply one of your hobbies, you could find a way to make money writing about it.
You could look for a job with a local paper or magazine if you want to write about events going on in your community, your church may need someone in charge of writing their newsletter, or you could find gigs online using job search websites. If you are someone who has an entrepreneurial spirit, you could even start a blog! You would need some understanding of technology there and there may be some financial investment required but the sky is the limit. If you work well with deadlines and have a strong creative side or even just a lot to say, you could consider this as a way to make some extra money after retirement.
Continuing Education, Job Training, and Going Back to School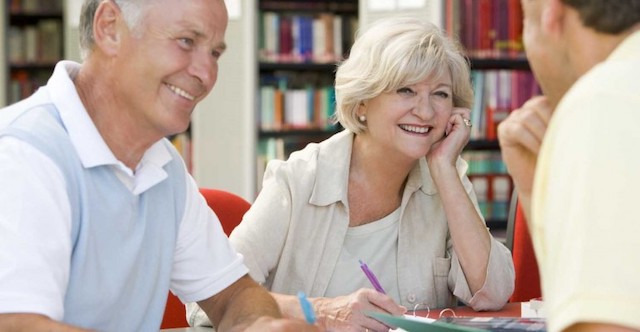 If you are considering going back to college as a senior citizen, you should take a look at our Guide to Getting Your Degree Online for Senior Citizens. However, going back to college is not the only way that you can receive some additional education to help fill out your resume and qualify you for a whole range of jobs. Continuing education doesn't always have to be formal either, it just depends on the job you want and the skills that you will need to get that job.
Free Online Courses can help you to brush up on a few skills if you have been out of the classroom for a long time and want to make sure that you are ready for whatever your new job throws at you. There are several resources on free courses and they range from very complex topics to introductory courses. If you already have a degree but want to refresh yourself on some of the key concepts of your industry without having to pay anything, you may want to check these out.
You can also find free resources online that will help you learn more about technology and using certain computer programs if you will need to be using a computer in your job. There are a lot of free resources that are available online or in many communities nationwide that will help you get back out there. Here is a list of all of the Senior Education Programs available in each state. In addition to our guide linked above, you can also look at this if you'd like to find free or cheap education options for seniors.
Employer-Provided Educational Assistance is also offered to a lot of seniors. There are tax benefits involved for both the company you work and you, so if you are changing careers, you should ask your employer if they have any type of program like this. During the interview is a great time. This type of program would help you get back to work sooner because you can get started in your position; and, of course, if there is a program like this, you could seek these opportunities and use your new training for professional advancement later on.
Getting cheap job training as a senior is not impossible. There are a lot of ways that you can get additional job training and make some money doing it. One way to do this is to look for an apprenticeship or fellowship in your local community. If you want to work in a restaurant, a butcher shop, or really anywhere, you may be able to find an opportunity to go help out on the weekends or volunteering at a business where you could learn the skills you need. This may not be something that you can make money on in the beginning, but it would pave the way for you to get a job in the future because you could have a professional connection and some background experience.
Internships are something that you are likely very familiar with but there are also returnships to consider. They function just like an internship but they are specifically for those who are looking to go back to a job that they previously held or re-enter the industry in a new capacity after retiring or taking a career break. These work out for employers because they can see how you would function as part of their team and they work out for you because you can be gaining skills in that work environment that could lead to you getting hired somewhere else doing something similar.
You can find something like that at Encore.org, which offers year long fellowships at nonprofits; iRelaunch, which helps connect seniors with employers interested in hiring after career breaks and; OnRamp Fellowship, which will help experienced women re-enter careers in law and finance.
You could also consider volunteering or taking on a part-time job in the field that you want to work in. The first of these options does not pay anything and the latter may only offer smaller paychecks than you could have in the future but these are both very viable avenues for someone who is retired or has been out of work for a long time. You can get into a number of positions through these options and perhaps earn some money doing so. The important part is that you will be able to receive excellent training that is directly relevant to the job that you want. Even if you only pursue these as short term options, you can gain some extra skills and have something more recent to put on your resume, which is attractive to employers. You will also, just like with the other ways, have some more professional contacts that you can use as references or may even offer you something more permanent (and better paying!) later on.
Contract gigs are another great way to gain some experience. These jobs are ones that you would enter a contract with an employer or business where you do a set amount of work for a set amount of money and you're done. So, given that these opportunities are structured this way, you can see that this is not something that you would be able to do long-term. Some opportunities last for just a few tasks, some of them can be a year-long, it will depend on the field of work and what each place needs from you. While you're working, you will be exposed to tasks that you want to do in a more steady job and that would help you learn what you need to while making money. Jobs like this typically do not have any kind of benefits associated with them, it is more of an exchange. If you want the flexibility of contract work, this might be something that you continue to do. However, even if you only take up a few offers, you could gain important training while earning some money.
Research is going to be your biggest asset when it comes to getting some job training affordably and preparing for the next step in your career. There are a lot of huge companies and smaller employers that have programs that help people get back to work at 50 and over. There are a lot of opportunities for grants to get back to work, or free training at community centers, community colleges, businesses, and more. The resources are going to be different in your community but you definitely need to check into it because you could be leaving jobs (or even money) on the table.
Important Resources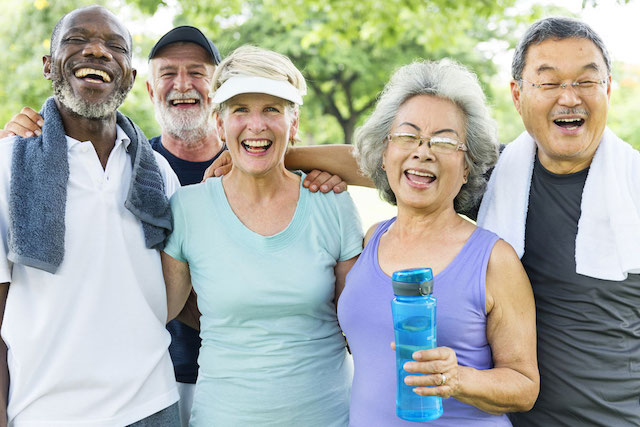 In this section, we're going to go through a lot of different resources. We're going to break it down into categories and provide you with additional links so you can look into any of these that might stand out to you.
Volunteer Opportunities
These links will help you find volunteer opportunities for additional training at no cost to you.
Finding Jobs
Highlighted Resources
All of the additional resources here are going to be great for you but we would like to highlight a few that we think you should know about the first one is the U.S. Department of Labor Employment and Training Administration's Senior Community Service Employment Program. This is often called the SCSEP. This is a part-time employment program for seniors; you must meet the requirements to be considered low income and you must be over the age of 55. This program will help you find work at a community or government agency. You will also receive additional training and resources to help you get into a better job and boost your income later on. If you think that you may qualify, you can learn more by following this link.
A website called Retired Brains is a website for boomers and retirees that will provide you with additional information on finding a job, planning for retirement, and more.
The National Council on Aging helps connect older workers with jobs through their Economic Checkup initiative. They will help you to find a job but they will also provide you with some other great services. You can get help finding housing, healthcare, debt and credit management, and training and employment. It is a completely free service and they have helped thousands of adults over the age of 55 get more secure in their finances and get back to work.
There is also the AARP Work Channel. You may already know about AARP, or you may have not considered it. But, we want to point out that the work channel has some great information that could help you to find a job. There is information and educational resources available to help people over the age of 50 find a job that is right for them. They will also help you get your resume ready, prepare for interviews, negotiate compensation, and more. AARP also has the Back to Work 50+ Program. This program will help you get back to work by helping you secure job training, networking opportunities, and can even provide you with some career counseling.
FAQ: Answering Common Questions About Careers After Retirement
Now that you have all the information that you need to get you started in looking for a job, you may have some additional questions. We have a full FAQ section that answers common questions about degree programs, jobs, and more. In this section of the guide, we're going to go over some important questions you may have about getting back to work.
Do I Have to Notify Social Security if I go Back to Work After Retirement?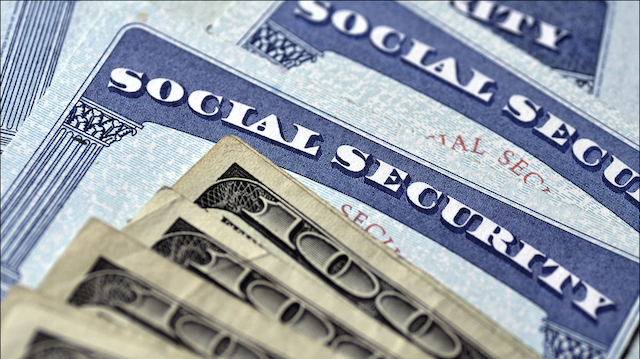 If you have already retired and are planning on returning to work, you will need to notify the Social Security Administration if you go back to work. This is because it is possible that your earnings may be withheld. That may sound really terrifying if you are someone who relies on this income, but, we're going to explain everything so you have a clear picture of what is going to happen if you choose to go back to work if you are already collecting Social Security benefits.
If you have not yet reached the Full Retirement Age, you will have some of your benefits withheld according to the Retired Earnings Test. This is only applicable to those of you who have not reached your full retirement age, otherwise, you will not have any of your benefits withheld. For this test, only the money that you earn from working outside the home or in your home on a part-time basis needs to be included. When calculating your income, you do not need to include government or military benefits, pensions, investment earnings, or anything else.
How Much Can You Earn if You're Retired?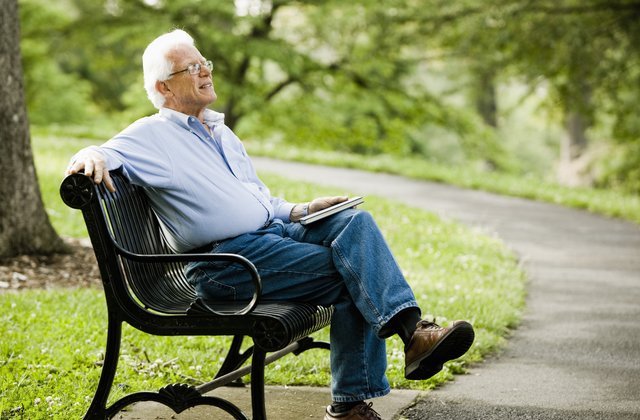 Something that is a little bit unfortunate is that you do have limits when it comes to making money after retirement if you would like to keep your Social Security benefits. The good news is that these limits do depend on your age. So, for this answer, we are going to focus primarily on those of you who are over the age of 62 but have not yet reached your full retirement age.
So, there are two rules that will cause your benefits to be reduced. If you are over the age of 62 but have not yet reached your full retirement age, then $1 of your Social Security benefits will be withheld for every $2 you make over your allowed earnings threshold. As of 2023, the allowable earnings threshold is $21,240.
During the year that you reach your full retirement age, the amount that is reduced will decrease to $1 for every $3 over the allowable earnings threshold. So, if you are about to reach your full retirement age in a few months, the breakdown changes.
Once you reach full retirement age, there is no limit to how much you can work and still receive your benefits.
Will My Social Security Increase if I Work After Retirement?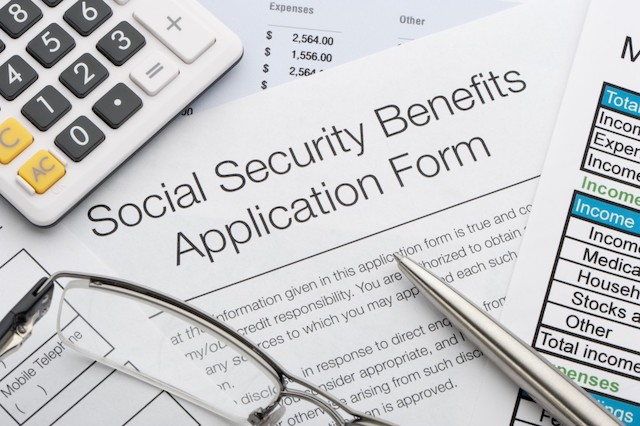 Yes. If you start working after you turn 62 years old and before you reach your full retirement age, all of the funds that are withheld will be applied to your Social Security benefits that you begin drawing when you reach full retirement age. Once you reach your full retirement age, you will gradually get back all of the money that was previously withheld because your monthly amount will increase.
One thing to note, also, is that the earlier that you begin drawing Social Security benefits, the lower your monthly amount will be. If you begin drawing Social Security at the age of 62, you could see a decrease as high as 25% in your monthly benefit. However, waiting until your full retirement age will allow you to receive all of your benefits in full.
The money withheld when you are working while receiving Social Security benefits is added in when you start receiving your full Social Security benefit at your full retirement age. At that time, you will no longer be contributing to your Social Security as you work; however, you will not be subject to any funds being withheld either.
Can a Retired Person Work Full Time?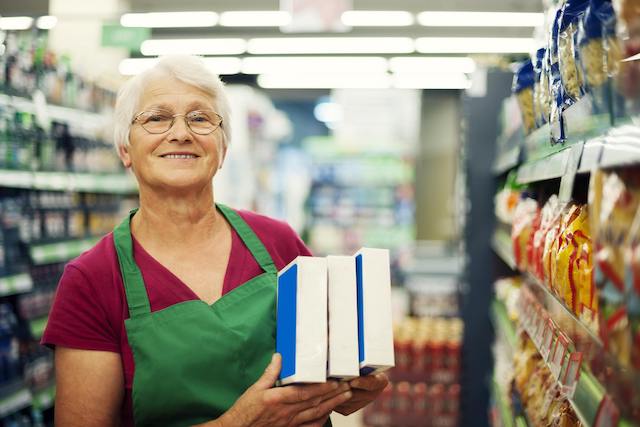 As long as you keep the things that are described above in mind, there is no limit to the number of hours that you can work in order to continue to receive your Social Security benefits. If you are above your full retirement age, you can work full-time without seeing any decrease in your monthly benefits; however, you will not be contributing to your benefits anymore either after that point in your life.
Something that we do want to point out surrounding this topic is that there is no limit to how much you can work based on the Social Security Administration. It is becoming less common for seniors to own their own homes, so we would like to highlight where you may run into some limits based on how much you can work or earn that don't have anything to do with your Social Security benefits.
Firstly, you may live in a retirement home or a senior community. Sometimes the only limit for people who live in such a community is age. Some of them are drug-free, some of them don't allow your family to stay there for too long, etc. The limits are going to be different based on your place of residence, but some of them may have limits on how much you can work to still be eligible to live there. This is because they may be allowed to set their own definition of what they consider to be retirement.
The second thing is that you may live in an apartment building that offers rent on a sliding scale. This could also be a house, a mobile home, or another type of dwelling. We will refer to this as income-based housing. Not all of these places fall under Section 8, but they may. You might want to think about it if you live in one of these places. You may no longer be eligible to live there if your income is over a certain threshold. What's more, there are many places where you will still be allowed to live, but the amount you will have to pay in rent goes up. That is because these places consider all possible income streams when it comes to calculating your monthly amount. If this is the case and you would still like to go back to work, you may see higher rent rates and you may end up needing to move somewhere that is more suitable based on your desire to work. Typically, you must make under $30,000 a year, and that includes your own earnings as well as your annual Social Security benefits. As an example, if you have an annual Social Security payout of $15,000, you need to make less than $300 a week working full-time to continue to be eligible for housing vouchers based on your age.
What is Full Retirement Age?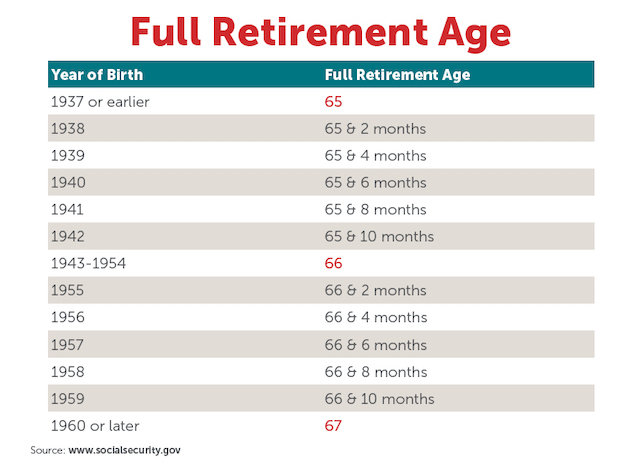 Full retirement age is a simple term that was created by the Social Security Administration. This is the age that you can start receiving your full (or unreduced) Social Security benefits. This age is not the same for all people and, unfortunately, it does continue to rise every year. Legislation to increase the age was passed all the way back in 1983. As of 2023, the full age is increasing gradually to 67 years old. If you were born between the years 1943 and 1954, your full retirement age is 66. From there, it gets slightly complicated because the age rises incrementally by month.
Here are the full retirement ages by year for those born after 1954:
1955: 66 years and two months.
1956: 66 years and four months.
1957: 66 years and six months.
1958: 66 years and eight months.
1959: 66 years and ten months.
1960: 67 years.
If you were born after 1960, the full retirement age will remain 67 unless new legislation is passed.
Remember, the minimum age that anyone can start drawing Social Security will remain 62 years of age unless new legislation is passed.
There are financial benefits to waiting to start collecting your Social Security, too. If you were born in 1960 and you begin collecting your Social Security benefits at the age of 62, you will only get 70% of your monthly benefits because you will be receiving those benefits for an additional five years or 60 months. The percentage slightly increases as you age. If you were born in 1960 and begin receiving your Social Security benefits at the age of 65, you will only receive 86.7% of your monthly benefits. The percentage decrease is the same for your spouse as well if you are married.
Just as the benefits you receive monthly can decrease, they can increase if you begin taking them late. If you were born in 1960 and you do not claim your benefits until you are 70 years of age, your monthly payout will be 24% higher, because you reduced the amount of time you will be receiving your Social Security benefits. You can not wait until after 70 years of age to begin claiming benefits; also, any work you do after reaching your full retirement age will no longer contribute to your Social Security.
Do Seniors Pay Income Tax on Social Security?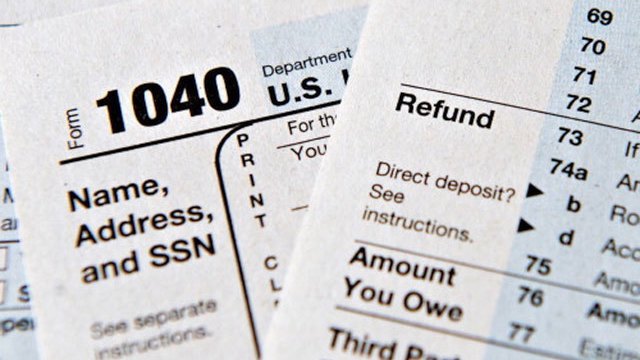 This answer only applies to those who have reached their full retirement age.
Taxes on Social Security benefits that you may be receiving are based on your income. If the only income that you receive is coming from your Social Security benefits, then you will not pay taxes on that money and there is no need to file a tax return each year. However, you will need to pay taxes on your gross income if it is coming from anywhere other than your Social Security benefits.
So, if you have a job that has a salary of $42,000 a year and you receive $15,000 a year in Social Security benefits, you would only pay taxes on the $42,000. Social Security income is not included in your gross income. If you are only working part-time, or doing contract jobs, whatever the case may be, if your gross income is lower than $11,950, then you will not pay taxes on that income.
There are some special circumstances, though, that will come with additional rules. If you are a married retiree that lives with your spouse at any time during the year but file your taxes separately from your spouse, then all benefits are considered part of your gross income.
If the sum of half of your benefits and your income is greater than $25,000 per year, some of your benefits are included in your income if you are unmarried. So, if you receive $15,000 in benefits, half of that amount is $7,500. If you make more than $17,500 from your job, a portion of your benefits will be taxed.
The same rule applies if you are married; however, the income limit is a little higher at $32,000. This means that if your benefits were the same as the example above, you would be taxed on a portion of your benefits if your salary exceeded $24,500 annually. The percentage of those benefits that are subject to taxes varies, and you can learn more about that here.
Conclusion
Hopefully, you will be able to use the resources in this guide to help get you back into the job world. We've tried to include some simple and accessible resources that will help you find work as well as some tips and other important information. Good luck job hunting! If you're interested in going back to school before looking for a job, our ranking of the Top 100 Best Online Colleges would be a great place to start!