What is a master's degree?
A master's degree is the first graduate-level degree and falls between a bachelor's degree and a doctoral degree. Merriam-Webster dictionary offers this master's degree definition, "a degree that is given to a student by a college or university usually after one or two years of additional study following a bachelor's degree".
There are many different kinds of master's degrees available with the primary two being:
MS degree which is a Master of Science degree, and
MA degree which is a Master of Arts degree.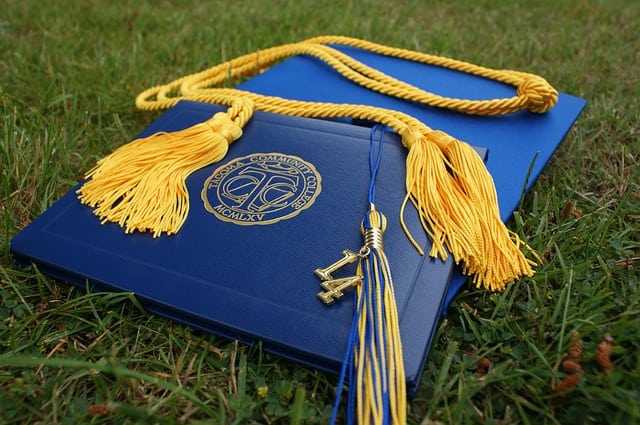 What is a graduate degree?
A graduate degree is one earned after graduating with a bachelor's (or baccalaureate) degree. Students then are able to apply to study the masters program, usually in the same field of study as their bachelor's degree. Graduate degrees are also called advanced degrees and include master's degrees, PhD and doctoral degrees.
There are certain prerequisites for participating in graduate programs, so students should keep in mind the program they are interested in while studying at the previous level in order to prevent having to backtrack and take additional courses.
What is graduate school?
A graduate school is an institution designed to cater to the needs of a graduate student and is able to grant advanced degrees such as master's degrees and doctoral degrees. Most graduate schools have their own dean and faculty. They can be included as part of a larger university or in some cases they are stand-alone institutions.
How many years is a graduate degree?
There are a number of factors which can dictate how long it takes for a student to earn their master's degree. Master's degree programs, or doctoral programs, in different areas of study may take longer than other degrees. Also, accelerated online graduate programs can often be completed in a year to 18 months depending upon the type of degree. It also depends on if you plan to be a full-time or part-time student. Logically, a full-time student will be able to complete their degree faster than a part-time student.
What graduate degree should I get?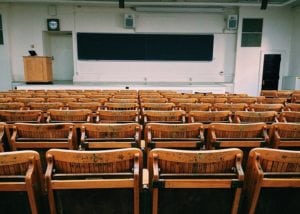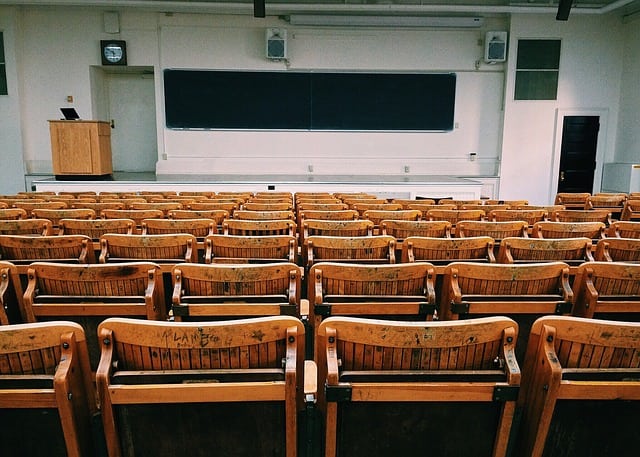 The best masters degree to get is a question you have to answer for yourself. You should explore several masters programs and different schools in order to decide. Your education is an investment, so it's best to weigh your options carefully. These are a few things you want to consider:
Career Choice – What do you want to do with your degree?
Overall cost of the program – Be sure to look for hidden costs such as technology fees.
Duration of the program – How long are you able to spend on coursework per week?
Employment rate of previous graduates – A degree which can not get you a job is a fancy piece of paper.
Average Salary of previous graduates – This can give you a general idea of how you can pay back any school loans and get a good return on your educational investment.
Popular and Lucrative Master's Degrees
Master of Business Administration (MBA)
MBA in General and Strategic Management
MBA in Financial Management
MBA in Corporate Finance
MBA in Management Information Systems (MIS)
Masters degree in Accounting
Master of Science in Statistics
Master in Applied Mathematics
Master of Science in Mathematics
Master's in Physics
Master of Science in Computer Science
Master's degree in Mechanical Engineering
Master's degree in Biomedical Engineering
Master of Public Health
Master of Social Work
Master's in Education
Master's in Elementary Education
Master's in Special Education
Master's in Educational Administration
Master's in Organizational Leadership
Master's in Psychology
Master's in Counseling
Master of Science in Nursing
Why should I get an online master's degree?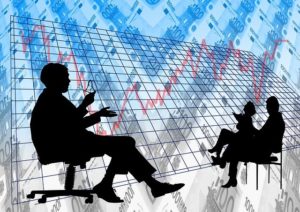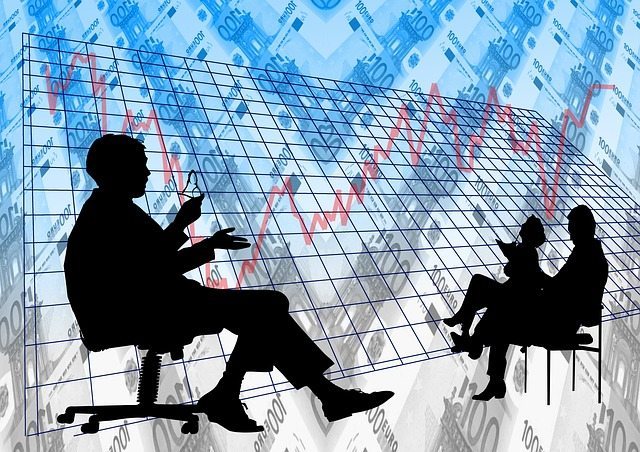 Getting an online masters degree could significantly advance your career. Many online schools offer online masters programs that can be completed while maintaining a full-time job.
With a graduate degree, such as master of science or a masters in criminal justice, earning potential is also increased. Many graduate programs, including both masters degree and online phD programs are offered at many top schools. There is no sacrifice when attending an accredited online college. Online masters degree programs are just as rigorous as traditional masters degree programs.
We have ranked the best online masters degree programs in many career categories. Use these college rankings to help plan your masters degree and decide which graduate schools meet your requirements.
Many employers prefer job applicants to have a graduate degree in the field. Obtaining a masters degree can open up many more employment opportunities and in most cases, assures a higher salary, whether at your current job or at a new one. For many students, getting an online masters degree is a smart choice.
In the following rankings, you will find the best online masters programs in different areas of study ranked by OnlineCollegePlan.
Online Healthcare Masters Degree Programs
The Top 25 Online Master's In Healthcare Administration Programs
The Top 25 Online Masters In Nursing Programs
The Top 20 Online Masters of Public Health Programs
Business Graduate Programs
The Top 25 Online MBA Programs
The 25 Best MBA in Entrepreneurship Programs
The 20 Best Online MBA Programs for International Business
The 20 Best Online Master's in Human Resources Programs
Masters of Education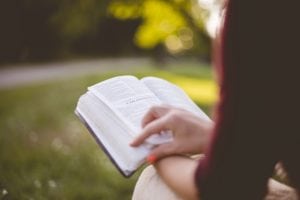 The 25 Best Masters Programs in Educational Leadership
The 25 Best Online Masters in Education Programs
The 20 Best Online Masters In Higher Education Administration Programs
The 20 Best Online Masters in School Counseling Programs
Technology and IT Online Masters Degree Programs
The 20 Best Online Masters in Information Technology Programs
The 20 Best Online Masters in Management Information Systems Programs
Frequently Asked Questions (FAQs)
General Information
What are some of the best online colleges?
How good are online college degrees?
Are online colleges respected?
How do online colleges compare to traditional colleges?
How fast can I get a master's degree online?
By Location
Are very many online colleges based in Florida?
Which online schools are the best in Florida?
Are there any schools with online options in Jacksonville, Florida?
Can I attend an online college in Florida if I am from out-of-state?
Can graduate students find online degrees in Iowa?
Which accredited Iowa online college has the best reputation among students?
Where can I get an online MBA in Iowa?
What are the best online colleges in Iowa?
What are the best online colleges in Arkansas?
Are there many online degree programs in Arkansas for graduate students?
Can I get University of Arkansas online degrees while living out of state?
What Are the Best Schools Near Chicago for Online Degrees?
Can You Get a Degree 100% Online Near Chicago?
HBCU
What is the Top HBCU Graduate School?
Are There Many HBCU Graduate Programs Online or as Hybrid?
Are There Any HBCU Medical Schools?
Are There Any HBCU with Nursing Programs?
What are the Best Historically Black Online Schools with Medical Programs?
Business
What is the average business administration salary?
What is the highest paid business administration career?
Nursing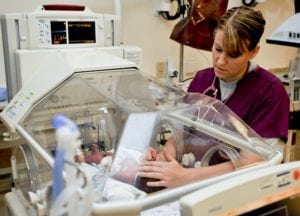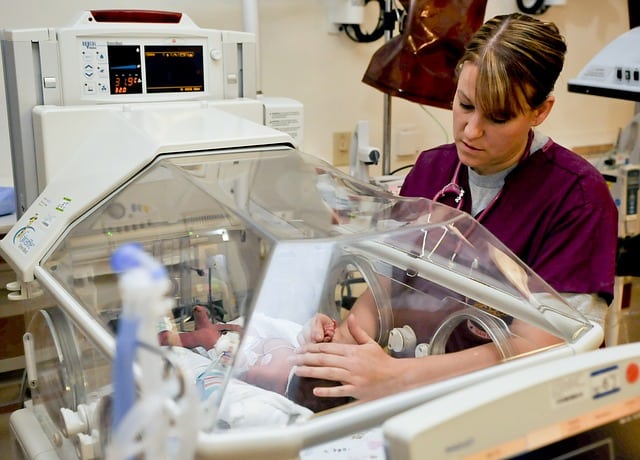 Is Nursing School Worth It?
Where Can I Find The Best RN To MSN Programs?
What Schools Have The Best BSN To MSN Programs?
Are There Any Accredited Online MSN Programs?
What Jobs Can I Qualify For With A Masters In Nursing Education?
Why Should I Get A Masters In Nursing?
Can I Get An Online Master Of Science In Nursing (MSN)?
Are There Any 100% Online MSN Degree Programs?
How Many Years Is A Masters Degree For Nursing Students?
Where Can I Find The Best Masters Degrees In Nursing Programs?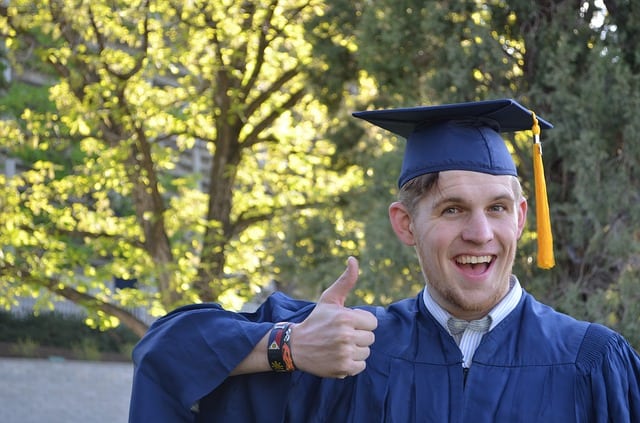 More From OnlineCollegePlan
OnlineCollegePlan is proud to present our Top 100 Best Online Colleges. You can also find a local college which offers online courses or programs with our Best Online Colleges By Location.
You might also enjoy our Ultimate Guide to Online Colleges.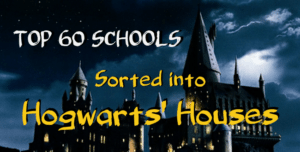 For a bit of fun, browse our Top 60 Schools Sorted into Hogwarts' Houses.
Want to learn more about graduate degrees? You can check out our Online PhD and Doctoral Degrees page.
You can also find the answers to What is an associate degree? and What is a bachelor's degree? by following these links.