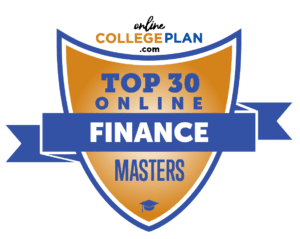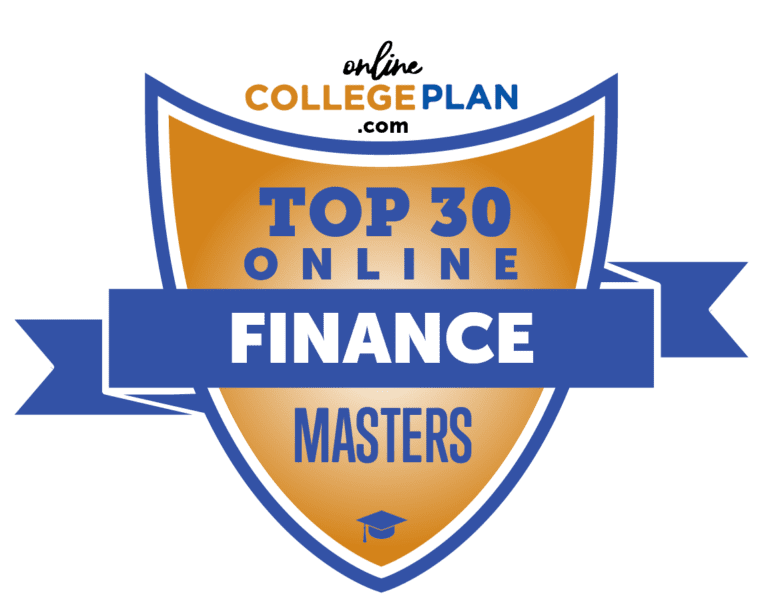 Earning your master's online can be a terrific career advancement opportunity. This is true no matter which field you are interested in. We live in a fast-paced world where finding "normal" study hours can be challenging. But if you are interested in Finance, You've got plenty of options. An online master's in Finance is one of them, particularly for those already in the field.
Finance is a fascinating field for those that love numbers. However, it's also a rapidly expanding industry with much to offer. For example, according to the Bureau of Labor Statistics, job growth for finance is expected to increase by 17% over the next decade. This is much faster than the average for all other occupations. And the average salary for those in financial management is $131,710 per year. And this is just one of the many exciting careers you can hold with a graduate degree in Finance. 
Featured Programs
Master's Degrees in Finance
There are multiple levels of finance degrees. You can pursue many roles with a bachelor's degree in finance. But you may have a lot to gain from earning your master's as well. A bachelor's program in finance will give students a fundamental understanding of finance topics. And it can open doors to a multitude of entry-level positions. However, at the master's level, you can specialize in your education. You can focus on a specific area of interest in finance. And this will help you hone in on the job you truly want. It will also ensure you earn a higher-than-average salary.
What Graduate Degrees Are Available in Finance?
At the master's level, you can choose from two types of programs. The first is an MBA with a Concentration in Finance. The second is a Master of Science in Finance. Each of these will cover the core principles of finance. You can also concentrate (through electives or a specialization track) on an area of finance you're most interested in. Some options include Corporate Finances or Financial Services.
By taking the next step and tailoring your education, you will expand your career horizons and be more prepared for the job you truly want. A master's in finance is a solid choice all around. And the additional skills you will gain will make you a highly competitive candidate in the field.

Earning a Masters in Finance Online
When you choose to take the next step in your finance education, picking a school can be a challenge. This is especially true if you already have a family, career, or other obligations. Online education offers a great solution to that.
Online degrees in finance are increasingly common. And there are plenty of business schools to choose from. Some of them may offer concentrations not available locally. And this can present you with an excellent opportunity to specialize in your area of interest. 
Online degree programs are also very flexible. Many feature asynchronous learning, so you're not bound to a set class schedule. You also will very rarely have to appear on campus, if at all. Most online finance programs allow you to earn your degree from wherever you live. So you don't have to worry about commuting or relocating.
Finance masters degrees online also have some other benefits. For example, you could see lower costs associated with earning your degree. You won't need to pay for housing or transportation as an online student. And there are typically fewer fees involved. Additionally, many schools allow online students to pay the same tuition rate as in-state students.
If this sounds like something you want to capitalize on, this article is for you. We've ranked the thirty best online master's degrees in finance to kickstart your research. The schools are rated according to the following methodology:
Methodology For The Best Online Master's In Finance Rankings
To create our ranking of the top online master's degrees in finance, we started by collecting a list of schools from NCES College Navigator. Each school had to offer at least one distance-based master's program in finance. This could be either in a hybrid or fully-online format. MBA degrees in Finance were included along with Master of Science in Finance degrees. Financial Engineering, Analytics, and other finance-related master's were also considered. Each school had to be based in the US and hold proper accreditation. And all colleges must be non-profit institutions. 
Once we gathered the list of the best online finance master's degree programs, they were scored out of a possible 300 points. There were three factors used to create the final score.
Freshman Retention Rate (⅓ of the final score)
Graduation Rate (⅓ of the final score)
Affordability(⅓ of the final score)
The top 30 online master's in finance are ranked in ascending order below based on their final scores. In the event of a tie, we ordered the schools alphabetically. No institution is ever given any preferential treatment of any kind for any reason. We take pride in transparency. And presenting our readers with an honest overview helps them select the program that best fits their needs. These rates were accurate at the time of writing. However, based on your individual circumstances, your costs can vary. 
Ranking The Top 30 Online Master's In Finance Programs