Best Laptops for Seniors Going Back to College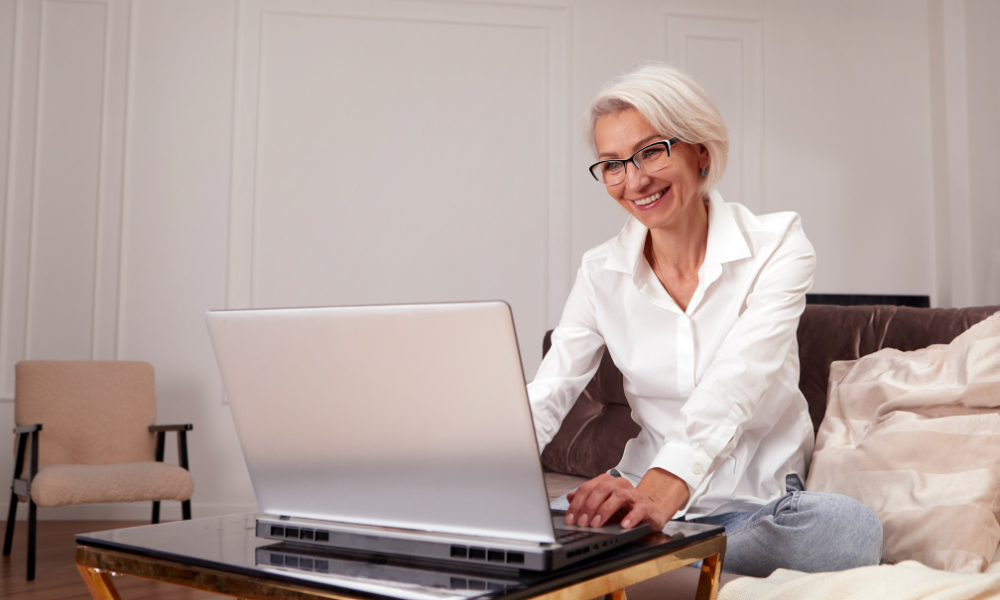 Find your degree
Online College Plan is an advertising-supported site. Featured or trusted partner programs and all school search, finder, or match results are for schools that compensate us. This compensation does not influence our school rankings, resource guides, or other editorially-independent information published on this site.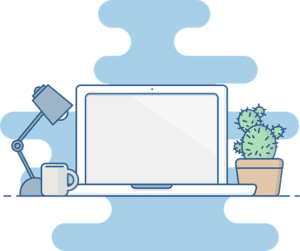 Laptops are the perfect companion for all types of computer users. They give you the freedom to take it with you on the go, on a trip, or even just up to your bedroom when you don't feel like sitting at a desk or table. If you are looking into purchasing your first laptop or upgrading to a more suitable model, this guide will help you understand how to decide what you need, and how you'll be using it, and features a list of the best laptops for seniors going back to college along with other great tips and resources.
Over the past decade, the amount of seniors that use the internet on a regular basis has increased by over 50%. Whether you are just beginning to get familiarized with the internet or consider yourself an expert, investing in a new piece of technology can always be a little difficult. However, if you are going back to college, it can be a bit of a necessity. It can also make it easier to get a job as a senior citizen as well. A laptop is typically the ideal choice for college students because it is easy to stick it in your bag and take it to your classes with you. It should come as no surprise that they are just as useful to students going to an online college. In fact, you may find that it is better for you to earn your degree online as a senior.
src="https://www.onlinecollegeplan.com/wp-content/uploads/2020/01/Laptops-for-Seniors-Intro2-300×181.png" alt="" width="300″ height="181″>Going to college online is not something that is very difficult even though it can be an intimidating topic to approach. Distance learning is something that has been around since the mid-1800s, it was just done very differently back then. Online college courses were first introduced in nearly three decades ago, and the online presence of higher learning institutions has continued to grow at a steady pace ever since. Since this is something that is so new and still growing, it makes sense that you might be worried if online degrees are respected. They are! In fact, some of the best colleges in the country offer online degrees.
There are plenty of reputable programs to choose from across a variety of fields. As we said earlier, you might find that this is preferable to you. Perhaps you don't have transportation, or your mobility is limited, or you babysit a family member during the day, and those factors can make commuting to a campus inconvenient or even impossible. Having the option to study online breaks down those barriers and can even be more affordable. You can weigh the pros and cons of online college if it is something you're still considering.
For those of you who are ready to dive headfirst into an online degree, you know that you'll need a computer to do it. In this guide, we will provide you some important information about how you will use your laptop, how to know what you need, how to pay for it, and more. We also explore the very best laptops for seniors going back to college.
How Is a Laptop Used in College?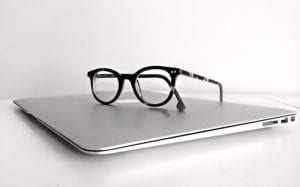 The idea of sitting in class and cracking open a laptop can feel completely foreign to a lot of people, especially seniors. The truth is, though, that it has become quite commonplace. Even if you'd rather take notes on paper, there are a lot of ways that you will use your laptop.
Taking notes is the most common way that laptops are used in a college classroom, but they are also useful to have for completing any assignments or quizzes on the web, keeping up with your financial aid, communicating with your professors via email, researching for homework, writing papers, and more. But, if you're not going to a physical classroom every day, you'll find that your laptop becomes the classroom.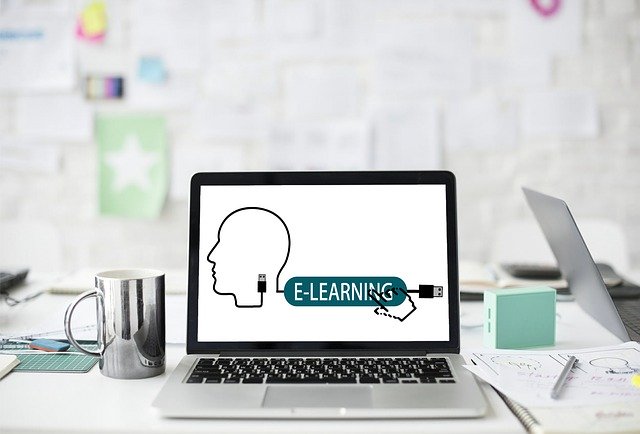 Online programs are presented on the web through what is called a Learning Management System. There are several different ones that colleges and universities use. Some common ones are Blackboard, Canvas, and Moodle. The LMS is a software application that can be downloaded to your laptop or used through a web browser. It is where you will do all of your academic tasks like watch video lectures, complete assignments, and assessments, participate in group discussions and communicate with your professors and the administration at your college. All of the software you need will be free to download and use, but you will need to be able to access it several times a week. This is the main way that you would be using your laptop.
If you are in an asynchronous program, which most of them are, this will give you the freedom to work on your classes anywhere at any time. Asynchronous programs are more flexible and do not have set times that you need to log on and participate in class. Synchronous programs are less common but they are out there; you may also encounter synchronous components in an otherwise asynchronous program. For those instances, students will be required to log on to the Learning Management System and watch a live stream of class or participate in a discussion with your classmates. Laptops are ideal for this because you can easily relocate to a different room if there are guests or other distractions and they typically come with a webcam and microphone as part of the laptop instead of you being forced to buy external accessories.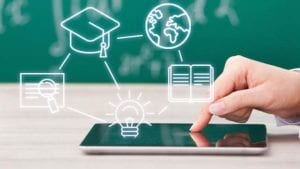 Seniors enrolled in online college will also need their laptops to access all of the other resources available to distance learning students. You will be able to access the school's online library, contact student services, keep in contact with your academic advisors, and more. Many schools offer free office software (for writing papers and creating presentations), free proofreading software, online tutoring, and other resources as well. You would use your laptop to access all of these. You may even be able to rent digital copies of the textbooks you need to save money since physical copies can be a hundred dollars or more.
You will still be able to take notes on your laptop while you are doing your coursework if you choose to do so. Laptops also come in handy for researching and writing essays. You would use a program like Google Docs, Microsoft Word, or Open Office to type up your paper. In an online program, all of your papers are going to be submitted digitally through your LMS or by emailing it to your professor. Even though that's new, not much else about writing papers has changed. You still need to make sure it's properly formatted and don't forget to cite your sources!
We're sure that you will get a lot of use out of your laptop for college! That's why it is important to make sure that you find the best laptop for your needs. The first step in your search should be understanding what you'll need. We'll cover that in the next section.
What Laptop Do I Need for College?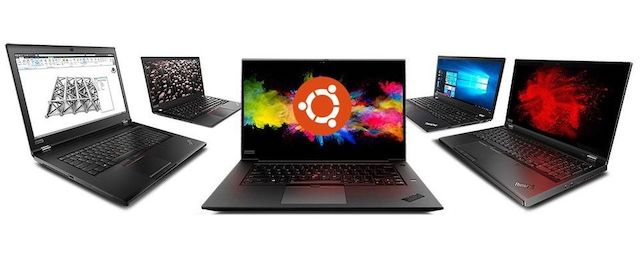 The laptop that you purchase to use as a senior in college should be one that you know will be able to handle all of what you will use it for. It should also be one that you find easy and enjoyable to use. When it comes to understanding what you need, there are two sides to the equation that need to be considered.
src="https://www.onlinecollegeplan.com/wp-content/uploads/2020/01/Laptops-for-Seniors-What-You-Need2-300×300.png" alt="" width="300″ height="300″>Laptop Requirements are set forth by all online colleges. Typically, you will find this information listed as the technology requirements on the program website. There may be some schools that will strictly require you to have a laptop but most of them allow you to use a laptop or a desktop. These requirements usually have to do with the operating system, which needs to be compatible with the Learning Management System. Other requirements you might see could include having a webcam, having a microphone, or being able to run certain applications or programs. All of these things are easy to determine about a computer but you will need to make sure that you're aware of what your program will require before you start shopping!
If you're not sure about the requirements, you can always contact the program director. Requirements for each Learning Management System can be found at their websites as well. If you don't follow them, you may not be able to access any of your course materials or use the programs you need to get your work done.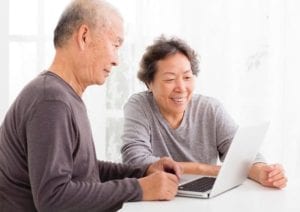 Technology requirements are crucial but, it is also important to remember your personal needs when it comes to a laptop for college, too. There are a plethora of different laptops with different features, designs, and capabilities. Here are some things to ask yourself when looking for a college laptop:
What size screen is easy for me to see?
What operating system is easy for me to use?
How long do I need the battery to last?
Is the keyboard easy to read and use?
How much money can I spend comfortably?
There are laptops that have larger screens if you prefer to have plenty of space to see what you're looking at, and there are extremely small ones that are designed to be more portable. High-end laptops with larger memory capacity and faster processors are sold right alongside budget options with everything you need and no frills. There are plenty of contenders out there for the best laptop for seniors in college but it's up to you to decide which one is going to be the best for you.
Terms To Know When Shopping for a Laptop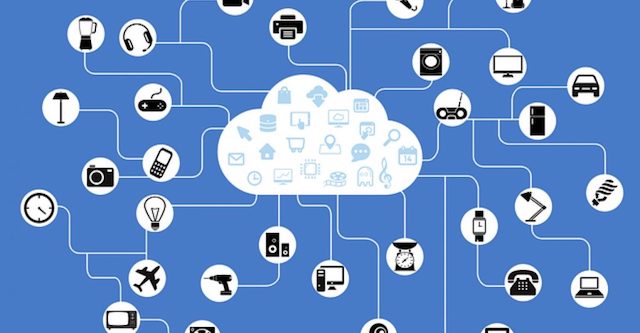 Operating System: The operating system is the software that enables a computer to do everything that it does. Older operating systems might not support the cutting edge software of the Learning Management System your school uses; this is why newer devices are usually a better choice. The common operating systems are Windows (Microsoft or a PC) and Mac OS (Apple brand laptops).
Processor: The processor is essentially the laptops brain. Newer or more high-powered processors run extremely fast whereas older or more budget-friendly processors might be a little bit slow. With the wrong processor, your computer can be slow or malfunction when you try to use programs that need more power.
RAM: RAM is a technical computer term that refers to something called the Random Access Memory. The larger the RAM is in a laptop, typically the faster it will be. Larger RAM also makes it easier for your computer to multitask or use multiple programs like streaming your lectures in your web browser and taking notes in your word processor.
Hard Drive: This refers to your laptop's long term memory. If you're going to be saving a lot of documents and photos, a bigger hard drive will be able to store more information.
Size: This is just a quick tip! Laptop monitors are measured diagonally from the bottom left corner to the top right corner. When you see the monitor size, this is what they are referring to.
Refurbished: A refurbished laptop is one that was previously purchased and used, then returned to the manufacturer to be restored to its original condition. These are usually in exemplary condition and cost less than brand new laptops. These may not come with the same warranty or protection plan that a new laptop typically does.
How and Where to Shop for a Laptop for College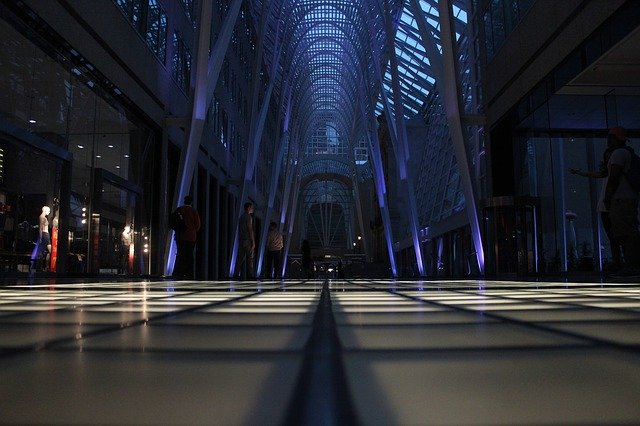 Shopping for technology as a senior citizen can be daunting for a lot of reasons. There are a lot of people who are disrespectful and dismissive because they don't expect you to be very aware of technology; there are also people out there who may be overzealous in trying to help you shop or worse, people who try to take advantage of older shoppers by confusing or misleading them. Even though there are people like that out there, there are still plenty of honest and helpful employees that you can trust to help you with the process.
We have just a few important tips for seniors buying a laptop.
Be aware of what you need in a laptop. You can even write it down before going to the store.
Be aware of what you don't need. This might be a little bit redundant; however, salespeople want you to buy something. They may bring up features that are cool but not essential to you and end up costing you more.
Don't be afraid to ask questions. It might feel awkward or embarrassing at first, but do not be afraid to ask questions about certain features or capabilities.
If you are offered a protection plan, ask about the cost and the benefits. The laptop likely comes with a warranty, ask if the protection plan is better, offers more, or lasts longer than that warranty. Protection plans usually cover things like accidental damage or hardware malfunction, so they are great to have!
Keep all of your receipts and paperwork that came with the laptop after you start using it just in case you end up needing to refer to it later.
Bring someone along with you if you are concerned about getting something you don't need or spending more than you need to.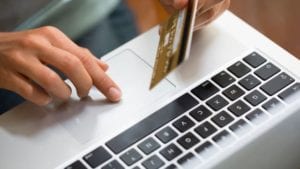 When it comes to where to buy a laptop for college, you have a lot of options. Each of them will come with their own pros and cons. You can choose to buy one online. This can be convenient because you can read in-depth specifications and look at pictures. There is definitely a wider selection of devices online and you can get it shipped right to your door. However, when you are shopping online, you won't be able to physically touch and see the laptop before you buy it and you will not have a salesperson to talk to if you have questions. There are a lot of ways to buy a laptop online from a store like Walmart or Best Buy, or from an online marketplace like Amazon.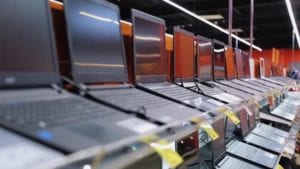 Going to a physical store is a good choice if you want to look at the laptop and test it out before you purchase it. Stores like Walmart, Best Buy, Target, and many others will have laptops out and powered on for you to look at and use for a little bit to see if it is a good fit for you. You will also have access to employees to talk to. Note: Employees at a store like Walmart are less likely to be very knowledgeable about the laptops. At Best Buy or another dedicated electronics store, the employees will be significantly more experienced and may be able to answer more specific questions.
Another place where you can purchase a laptop is from a rent-to-own store like Aarons or Rent-A-Center. The benefit of taking this route is that there is a smaller investment upfront to get your lease agreement started. These stores also often include protection and repair plans if anything should happen to your laptop. But there is a catch. Rent-to-own stores have "leasing fees" and interest, often leading to you paying double the retail price of what you purchase. Many seniors are also on a fixed income, so introducing a new bill to pay every week or month may not be ideal.
The Best Laptops for Seniors Going Back to College
Now that you have gotten familiarized with what you'll need a laptop for and how to go about purchasing one, it's time to take a look at the best laptops for seniors. We opted to feature a broad range of devices so you will surely find something that will fit your needs and your budget.
HP Pavillion 17.3-inch HD Laptop
This is the best overall laptop for seniors. It is a very powerful laptop but still maintains a sleek appearance. The retail price on Amazon for this laptop is $548.00.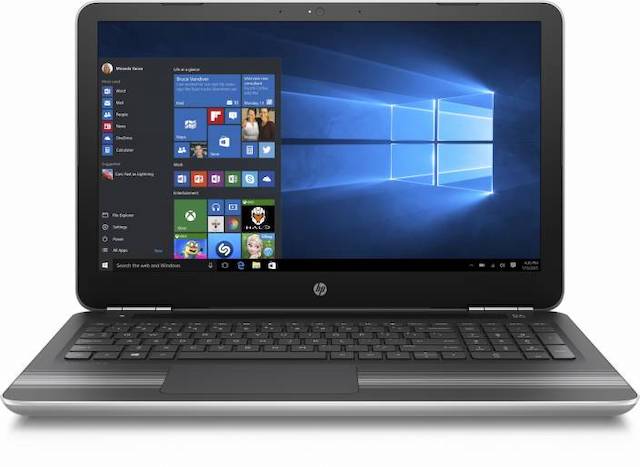 This laptop has an Intel Core i5 Processor, which is one of the newest processors out there, so it will surely meet that requirement set forth by your chosen school. It also has 6GB of RAM, which is 50% more than the budget option laptops that are out there. This laptop is not well-suited for gaming or very memory-intensive programs but you should have no problem getting all of your school-related tasks done and browsing the web should be a breeze. The hard drive is one terabyte, which is more space than you should ever need. If you like to save photos of family, want to keep a thorough record of all your assignments, or are an avid fan of music, this will easily hold all of your files and then some.
The display is just over 17 inches. This is one of the largest laptop displays out there, which makes it very easy to read. It has a very bright backlight and a high-definition screen so everything should be crystal clear. If visibility is important to you, you'll be pleased to learn that this laptop also features a full-size keyboard with a pretty large font on the keys.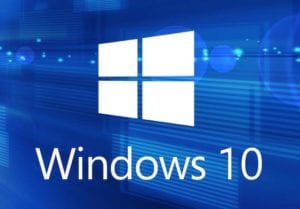 The operating system that comes loaded on this laptop is Windows 10. It is the newest version of Windows so it will definitely meet the minimum requirement set forth by your school. It has a webcam and a built-in microphone. The battery typically lasts about four hours before it needs to be recharged and the laptop weighs just over six pounds, so it is reasonably portable if you'd like to take it along with you to a cafe or on a trip.
Apple MacBook Pro
This is the best-rated laptop for seniors. In fact, this is one of the most highly-rated laptops on the market today. It has a lot of impressive features but it does carry a premium price tag to reflect all of the praise it has received. This laptop retails for $1,599.00 on Amazon.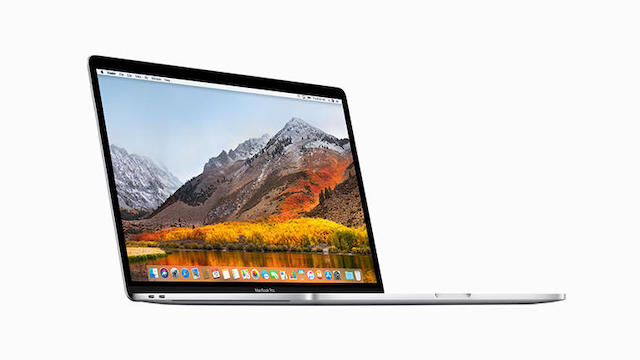 This laptop also features an Intel Core i5 Processor. This laptop will likely boast better performance and speeds than the previous laptop, though, because it has 8GB of RAM. This is double the typical amount so switching between apps, loading up web pages, and plenty of other tasks can happen in an instant. The hard drive, which is the permanent storage, on the MacBook is 256GB. This is plenty of space if you're not someone who downloads and saves a lot of files on your computer; however, it's hard not to feel a little bit cheated at such a high price. There are smartphones with larger storage capacity on the market. There are MacBooks with larger hard drives but they do cost more.
The display on the MacBook is just over 13 inches but, Apple also offers a 15-inch model as well if you'd like to pay a little bit more. That is one of the good things about Apple; you can get the laptop that you want and don't have to sacrifice that larger display or hard drive if you need it. This is the premier feature of this laptop. MacBooks are lauded for their Retina Display. The resolution is double that of the HP Pavillion, which means that there are more pixels on the screen. This means that photos and text are going to be crisp and clear; it also means that colors are very vibrant and true-to-life. It has a very bright screen as well, making it an easy laptop to use on a sunny day. The keyboard is large with a large print.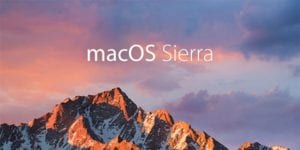 The operating system that this MacBook comes with is called Mac OS Sierra. Because this is such a new model, you will be able to easily update to the newest version of Mac OS but, Sierra is definitely new enough to be compatible with any Learning Management System. The only drawback is that Mac OS can be tricky to learn if you are just getting started or are more familiar with Windows. With that said, once you get used to it, Mac OS is very clean and easy to use.
Acer Aspire E
This is the best laptop for battery life for seniors. It is a good mix between being a budget laptop and a strong performer for everyday tasks. This laptop retails for around $349.99 on Amazon.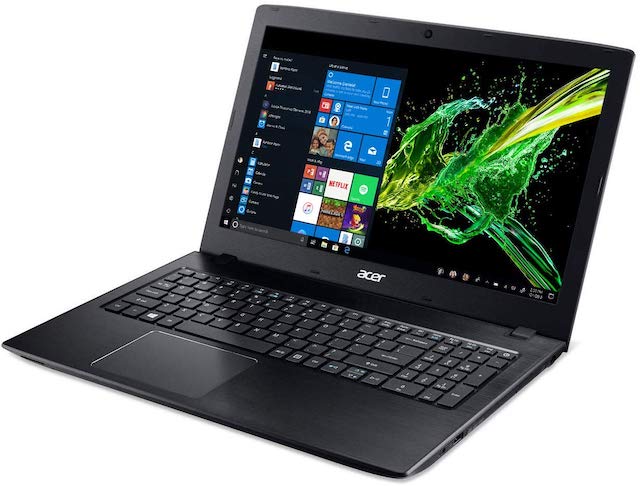 The first thing we'd like to highlight is the battery life on this Acer laptop. You can use it for ten to twelve hours without having to plug it in! The processor in this laptop is the Intel Core i3, so it is a little bit older but still holds up well against its newer counterparts. Make sure that this is okay for your school before purchasing this one, though! It comes with the minimum of 4GB of RAM. Even though this seems like it isn't much, you should still have no problem loading up a few programs or having multiple tabs open in your web browser. It is going to be a little bit slower than devices with more RAM but unless you are using resource-intensive software on a regular basis, it isn't something you are likely to notice at all.
This laptop has a full-HD screen that comes in at just a hair over 15.5 inches. This is a pretty big screen without being cumbersome, so you will be able to see the screen clearly but it won't be so wieldy when you're on the go. Acer also uses something called ColorBlast Technology, a proprietary technology that makes the display more vibrant. This is a great starter laptop and it is also a great one for school. You will have enough power to use all of the necessary software and you can take as much time as you'd like to do it thanks to the stellar battery life. The keyboard on this one runs a little small comparatively, and the text may not be as easy to read as with other larger laptops.
The operating system that comes with this laptop is the newest edition of Windows, Windows 10. Most people have been using Windows for decades but even if you haven't, it isn't hard to learn the ropes with this sleek and user-friendly operating system.
Microsoft Surface Laptop 3
This is another fairly premium choice and it is the best touchscreen laptop for seniors going back to college. You can purchase it directly from the Microsoft website for roughly $1,000.00. Microsoft also offers a payment plan called Surface All Access that features payments that come in under $50 a month with a 0% APR. There are also special discounts available to students, parents, teachers, active duty service members, and veterans that may be able to help you save a little bit more.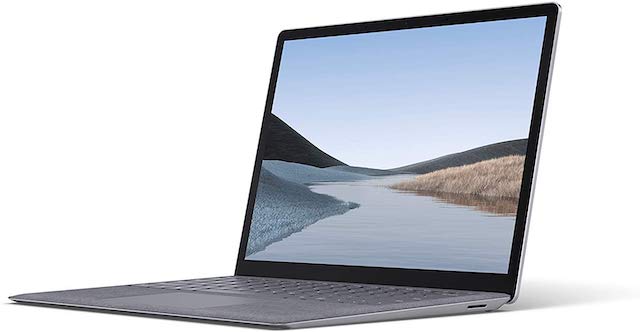 The Surface Laptop 3 can be purchased in two sizes, which are a 13.5-inch model and a 15-inch model. Both of these options do feature a touchscreen. Touchscreens can be convenient if you are someone who struggles to use the touchpad for the mouse, or you just don't like to do so. This is a brand new model that only hit the market recently, so it features the cutting edge Intel 10th Gen Intel Core i7 Processor. This is currently the fastest processor on the market outside of high-end gaming laptops. Coupled with 16GB of RAM, the processor means that this is most likely the fastest laptop for seniors on the market as well. Even with all that power, the battery lasts roughly eleven and a half hours without needing to be topped up.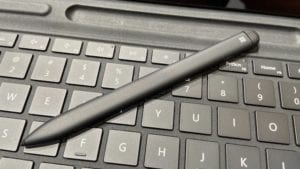 The keyboard is very large and was designed to be as comfortable as possible. The touchpad, if you choose to use it, is also larger than the ones on most comparable laptops that have recently hit the shelves. Of course, it comes with Windows 10. Other great features include an ambient light sensor that will adjust the contrast and brightness to ensure optimal visibility and minimal eye strain no matter where you're using it. You can also feel free to use it anywhere! It weighs less than three pounds so it is very portable too.
Another perk we would like to highlight is that this laptop will come with what Microsoft refers to as Best-in-Class Support. You will get a one-year hardware warranty, three months of free technical support on the phone, a full year of in-store support and technical assistance, and even a free training session on how to use and get the best use out of your new laptop.
HP Stream 14
This is the best budget laptop for seniors going back to college and you can snag one for just $199.99 at Best Buy. This is truly a budget laptop but it still has a lot to offer.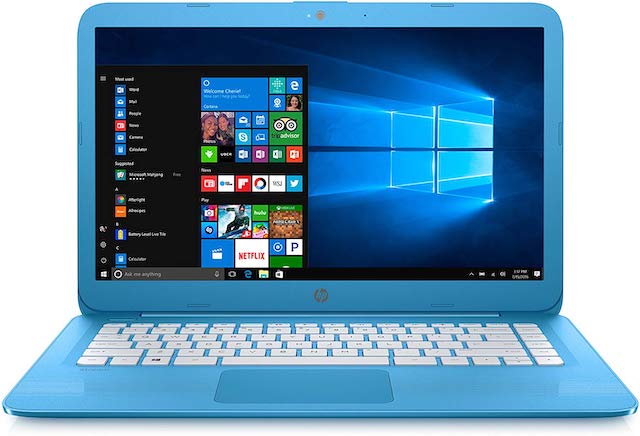 The processor in this one is the 1.6 GHz Intel Celeron Processor. This is an older processor that isn't as powerful or speedy as the newer ones but it won't hold you back from being able to complete your schoolwork and other light tasks on this laptop. It comes with 4GB of RAM. You might find that programs take a moment to open, or that web pages take a little bit longer to load but it will not significantly take away from the experience or usability. This laptop also has a very small hard drive, with a capacity of just 32GB. You will not be able to download a lot of programs or files to this computer.
In addition to being very affordable, there are several other nice features that this laptop has for the price. The display is 14 inches, so this is also one of the best small laptops for seniors. Because of the smaller size, the keyboard is a little bit more condensed but it does have a very large and clear print so it is very easy to see and comfortable to type on. There is an anti-glare coating on the screen that can disrupt clarity on some websites or programs, but it comes in handy when you're using your laptop in a bright place.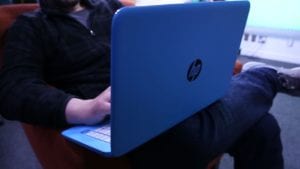 The small size makes for a very easily portable laptop, too. It weighs a little more than three pounds. The long battery life makes it easy to take with you as well; it can last up to ten hours without needing to be plugged in. This laptop comes with some extras when you purchase it, too! You will have access to Office 365 Personal Edition for a full year, perfect for writing essays. The operating system that it comes with is Windows 10. This is a good choice for someone who doesn't want to spend a lot of money but wants to have all the tools they need to earn their degree online.
Acer Chromebook 15
Chromebooks are a little bit different; they straddle the fence between a tablet and a laptop. They are very convenient even though they are not very powerful, which is why we've selected this as the best no-frills laptop for seniors. If you want something very basic and durable to just do your school work and nothing else, this is your best bet! You can purchase one for $219.99 on Amazon. You may also be able to catch it on sale at Walmart for as little as $179.99.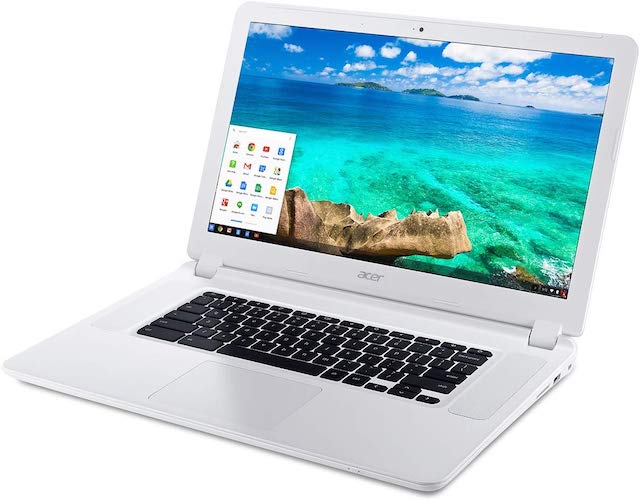 The processor that this Chromebook laptop has is the Intel Pentium N4200 Processor. It is hard to compare this type of processor to the more traditional ones in full-featured laptops but we can tell that it is significantly less powerful. You can not download any software to this laptop but you can use Google Play to download apps similar to the ones available for Android mobile devices. If your online degree program requires you to download software, this isn't going to work for you. You can use the web browser to access your Learning Management System and course materials and it is still powerful enough to stream any videos you may need to watch but this is the laptop to buy if you don't want to do anything but your classes. It has 4GB of RAM and a 32GB hard drive.
The display is nearly 16 inches, which is pretty large but the laptop overall has a very solid and elegant design that keeps it easy to carry on the go. What's amazing about the Chromebook is that because it only has enough power to carry out the essentials, it has a battery life of up to 17 hours!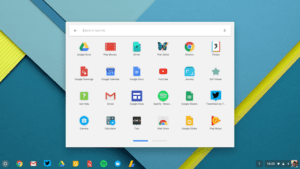 The operating system on a Chromebook is also very different than what you may be used to. Essentially, it functions as a tablet but looks and is controlled the same way you would do on a computer. It comes with a full suite of Google apps including the very user-friendly web browser Google Chrome. This is a very functional yet basic device and it is probably the easiest laptop to use for seniors on this list.
HP Spectre
This is a beautiful piece of technology that is sure to be a pleasure to use. Its razor-sharp design and exemplary functionality have come together to edge out all competition, making it the best high-end laptop for seniors. It is an absolute powerhouse of a laptop that you will absolutely fall in love with if you can get past the $1400.00 price tag on Amazon.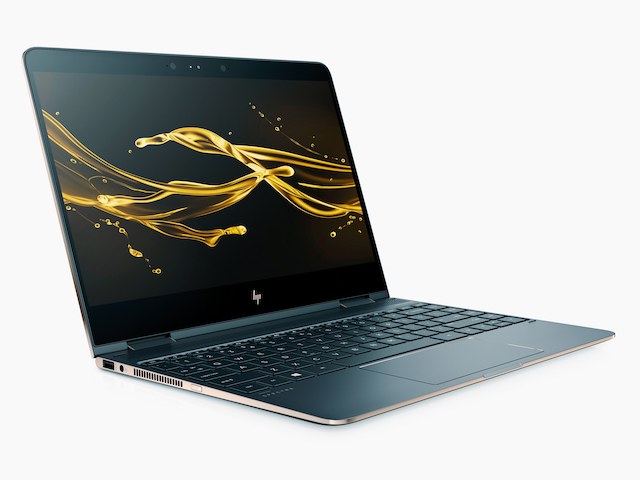 This laptop is what is considered a two-in-one because it can fold completely backward and be used as a tablet as well as using it normally. It has the most elite processor on the market inside, the Intel Core i7 Processor as well as the maximum amount of RAM at 16GB. This is going to be the fastest and smoothest laptops you will ever use; everything you do can be at your fingertips in an instant. It can literally be at your fingertips, too. The 13-inch gorilla glass screen is also a touchscreen. This laptop includes a stylus to make using that touchscreen even easier.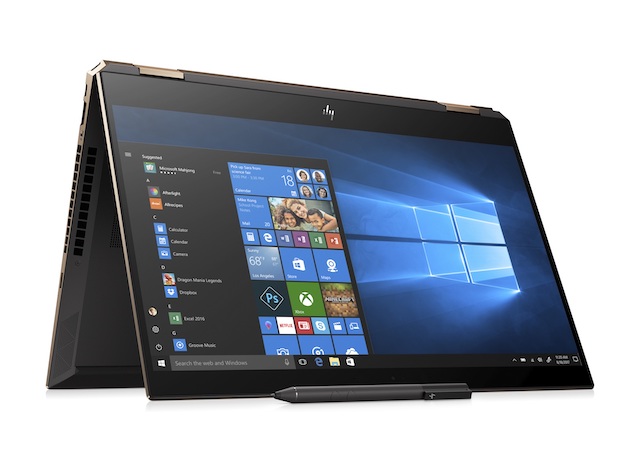 This laptop comes with the newest edition of Windows 10. It also has a built-in webcam and microphone. It is a little on the heavy side as far as this list goes, coming in at more than four pounds. The average battery life is up to 16 hours. This is absolutely the best high-end laptop for seniors.
Laptop Accessories for Seniors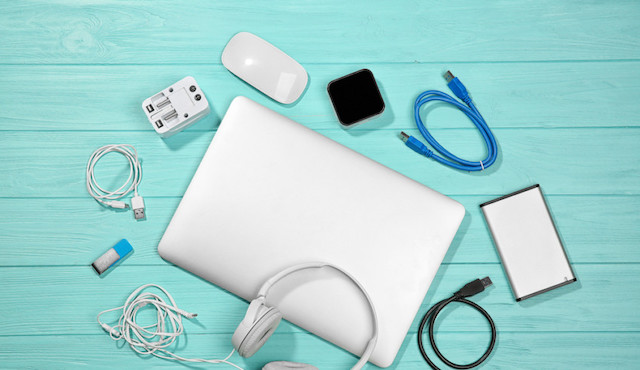 The best laptops for seniors can definitely stand on their own but something to consider when making your purchase is what accessories you may need or want. There are a lot of different kinds of auxiliary items that you may want to use with your laptop and there are some that people are going to try to sell you that may not be necessary. We're going to give you a brief rundown of what accessories you might want for your laptop for seniors.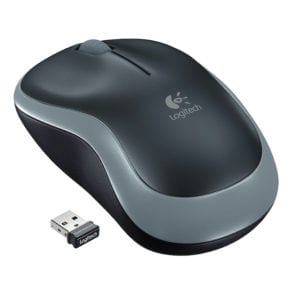 The most common accessory that people purchase for use with a laptop is a wireless mouse. If you don't like using your touchpad or you find it difficult, you may want to add one of these to your purchase. All you do is plug in a dongle that comes with the mouse into your laptop and power it up! There are some very high-end choices that can cost as much as $100.00 or more but you can find a wireless mouse at just about any big store for ten to twenty dollars.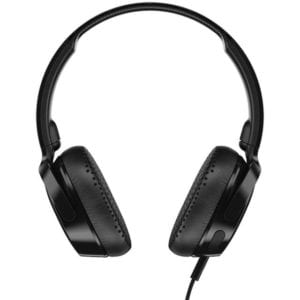 Every laptop has built-in speakers and some of them are very good quality but you might want to consider the idea of picking up so headphones. They make earbuds as well as over-the-ear headset style devices. You may have trouble hearing from your laptop speakers, or you may just want to have some headphones to use your laptop when you're out at lunch, for instance. You can find very cheap pairs, they even have them at the dollar store! Headphones can get very high-end as well if that's something you're interested in. We recommend a nice durable and comfortable pair that won't break the bank if it needs to be replaced.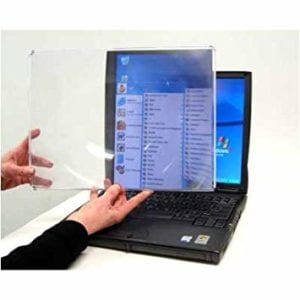 If you have trouble seeing, an amazing accessory for you would be a laptop magnifier screen. That might sound complicated but all it is is a plastic sheet that you can lay over the monitor on your laptop to magnify the screen. This is a good option because when you have to zoom pages in too far to read them using the zoom on your laptop, it can make it a pain to scroll and read all of the information. Think of this as a pair of reading glasses that you don't have to wear! It's very useful.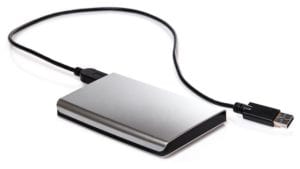 Even though your laptop is designed to be portable, it may not be practical to carry it everywhere. If that's true for you but you want to be able to take your saved assignments with you, external memory might come in handy. External memory can be something like a 16GB flash drive or a full-on external hard drive that can hold a terabyte. It's very easy to plug into your laptops USB drive and all you have to do is drag and drop your files and they're ready to put stuck in your pocket and come with you wherever you need to go.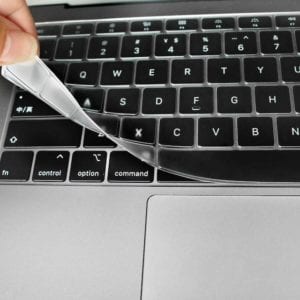 You'll also want to protect your investment when you buy your new laptop for college.You can do that easily because most laptops have cases like the one you would put on your phone. These snap or slide onto the outside of your laptop and can protect from damage like a drop. You can also choose to purchase screen protectors or keyboard protectors to guard your laptop from spills and shattered screens.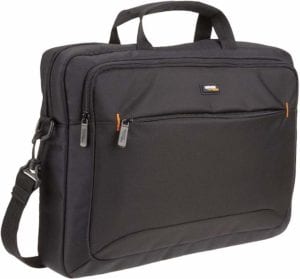 The last thing that we can not recommend enough is a laptop carrying case for storage and travel. There are cheap and stylish bags that will hold your laptop, charging cable, and a few other odds and ends you might need to take with you. This is perfect for keeping everything safe and in one place!
If you choose to purchase your laptop in a store, you're probably going to encounter a fair amount of upselling. Don't buy things like portable chargers, HDMI cables, or external speakers unless you think that they would enhance your experience. You might also want to do some research before buying anything like this to make sure you're getting the best price and best value.
What To Do If You Need Help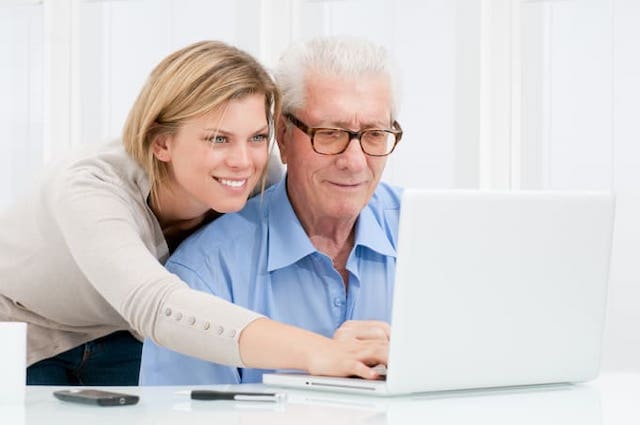 If you're new to having a laptop or are having some trouble adjusting to a new device, there is no reason to worry! There are plenty of resources out there for seniors using laptops for college.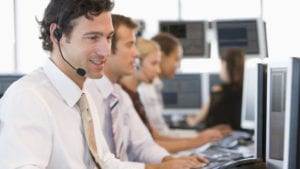 When you purchase a new laptop, you will have a limited period of free technical support. It all depends on the laptop that you purchase but you could have anywhere from a week to a full year of free technical support. They will be able to walk you through setting up and using your laptop step by step and can even view your screen if they need to troubleshoot a problem for you. Information about technical support will come with your laptop, either on the box or in the paperwork in the box. Technical support can usually be reached by phone or at the manufacturer's website through an instant messaging platform.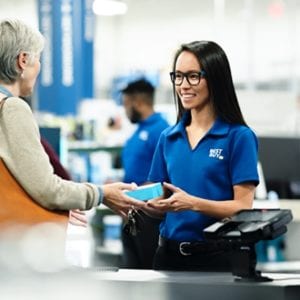 If you purchased your laptop from an electronics store, anyone in the store will be able to help you with any questions. In stores like Walmart, the employees are trained to run that department but they aren't trained to sell electronics so they may not have a lot of information. Electronics stores are the exact opposite; selling laptops is what their employees are trained to do. They are going to be caught up on most tech trends and will have a solid understanding of how each device works. You can call the store number or take your laptop up there with you and ask them for help.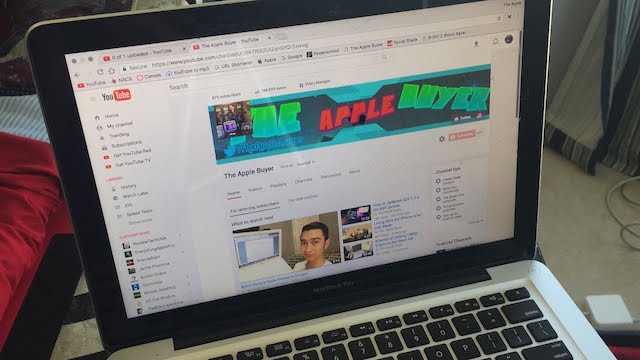 One resource we would be remiss to forget is YouTube! There are people who have made in-depth videos about just about any laptop you could buy. These videos can be unboxing the laptop, reviewing it, setting it up, and even tutorials on how to use it. Just search for "Your Laptop Set Up" and have a look. The internet has a lot of resources for people at all levels of computer literacy to help them solve their problems. SeniorNet is a nonprofit educational resource for seniors using computers. Medicare has also published a list of free online computer classes for seniors.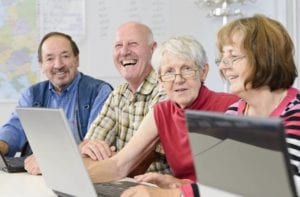 If you are completely new to using a laptop, you can also see if there are any local groups that offer basic computer skills training. Churches, clubs, libraries, and community colleges all over the country offer free classes and seminars that will help introduce seniors to new technology and teach them important basic computer skills. A number of online undergraduate degree programs will include a computer skills orientation course in their curriculum, too.
For seniors in online college programs, you may hit a different type of bump in the road as you are getting oriented with your Learning Management System. The most popular platforms like Blackboard, Canvas, and Moodle will all offer technical support, and it is often available 24 hours a day. Schools will also require all incoming online students to take an orientation course that will explain how to use the LMS. There is also technical support offered through some universities directly.
What To Do If You Can't Afford a Laptop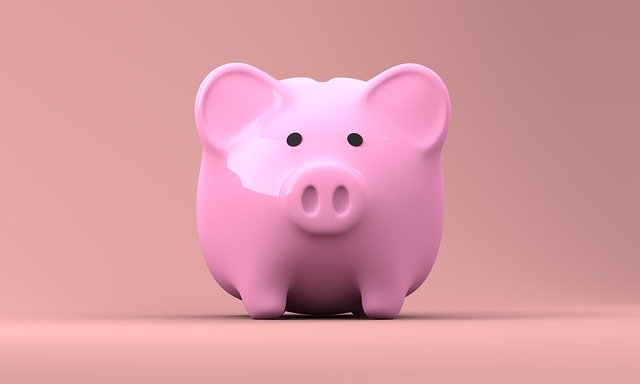 There is a lot of financial strain that has been put on seniors in recent years and it only seems to be increasing. This reality has led to a lot of seniors going back to work. Because of that, it is completely understandable that not everyone is going to be able to afford a laptop. The good news is that there are still options for you. One thing we want to note is that a lot of online colleges offer free laptops but you might want to check the fine print. Many schools actually charge you more than the laptop is worth under the guise of "technology fees" or expect you to return the laptop at some point.
While that isn't exactly fair, we wouldn't call it a scam. With that said, though, there are real scammers out there. When you are looking for resources related to getting a free or discounted laptop to use for college, you may come across some unscrupulous websites. Remember not to give any personal information to anyone and do not pay for anything without reading the fine print. There are a lot of legitimate charity websites out there, just do your research. When in doubt, you can call the office of the organization and speak with them that way rather than on the web.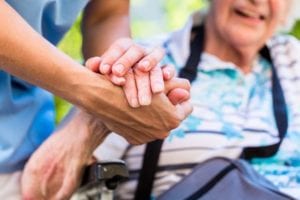 There are a number of organizations that provide assistance to seniors who need laptops for college. One of those is Computers for Classrooms, which offers low cost options for seniors, low-income families, and veterans that need laptops. The computer you receive from CFC will come with a guarantee of up to one year. The minimum deposit is $40.00, which is very reasonable for such a generous service. You can also look at the Microsoft Refurbisher Directory. This is a special program sponsored by Microsoft to help provide seniors with free and affordable access to laptops and computers.
You also may be able to find a good local resource for a free or low-cost laptop for seniors going to college. If you have a community senior center, we recommend giving them a call. If there is anyone in your area that provides this type of assistance to seniors, the center will know about it and be able to put you in touch with the right people. Government or nonprofit agencies in your area may also have information about this. You can ask city hall about any government programs that might be able to get you a computer or any charities around your community.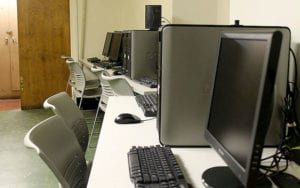 It never hurts to ask for what you need! This rings true when it comes to something as big as a laptop, too. Computer repair shops, businesses that are closing down, your local library, government offices, police stations, or even schools in your area may have extra computers that are collecting dust in storage. If you feel comfortable, you could call them and explain your situation and your desire to earn your degree. You never know who might be willing to help!
If you don't think that you are going to be able to qualify for a free computer, you can still find ways to stretch your money further when you're buying a laptop for college. You can always take advantage of sales at big stores, and make sure that you ask if there is a senior discount or a discount for veterans if you served our country. AARP members have access to special deals on tech products all the time, and you can learn more about what deals you might be able to get here. Layaway, loyalty programs, and big holiday sales are also great ways to get a deep discount or have more time to pay on your more expensive purchases.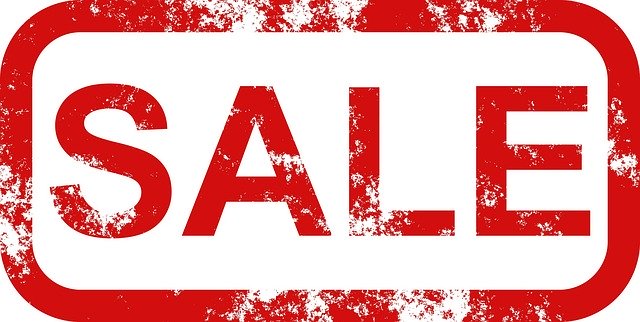 People sell their used laptops all the time because they upgraded to something newer or need some extra cash. Facebook Marketplace, LetGo, and Craigslist are all places that you can check to see if someone is selling a laptop in your area. Of course, the laptop is going to be used but most people take care of their electronics very well. If you do choose to buy one through one of these platforms, you should never meet anyone alone and it should always be in a public place. When you meet up, make sure to power the laptop on and inspect it. This can end up landing you a great deal but there are risks involved. You may not be able to find one that is appropriate for your schoolwork, you may end up having a problem with the device with no warranty or protection; but, you could end up loving what you find.
If you want the savings of a used laptop but don't want the hassle of dealing with a stranger, you can also just buy refurbished. These are laptops that are used by someone, sent back to the manufacturer to be fully restored, and then put back on the market for a discounted price. There is an impressive amount of refurbished laptops that will cost you less than $200.
One thing that is worth noting is that if your college or university states that a laptop is required, you can use any scholarships or grants that are eligible for use for academic materials to help you pay for it. Make sure that you understand the rules of the scholarship or grant, though. If it pays directly to you and is eligible to be used to purchase necessary materials for school, there should be no problem using it to get a laptop. There are some scholarships for seniors that you can check out but, there are also scholarships for veterans, online students, and more. If you'd like more information, you can read about how to find and apply for scholarships.
If you aren't able to get a laptop right now, that's okay. It doesn't have to hold you back.
Other Ways to Study Online
Not being able to afford a laptop for college doesn't need to be something that gets in the way of you signing up for an online degree program. There are actually a lot of ways that you can study and do your classes even if you don't have a computer at home right away. Some of these may not be convenient for everyone but we think that it is worth bringing them up just so you are aware of all your options that are out there.
The first thing we do want to mention is that you can borrow someone else's laptop to do your online school. You don't have to have your own special or dedicated laptop to study. You can use any laptop you'd like. If this is something that you're going to be doing at first while you save up to afford a laptop, you may want to go ahead and get an external hard drive, that way you don't have to save your files where someone else could get to them.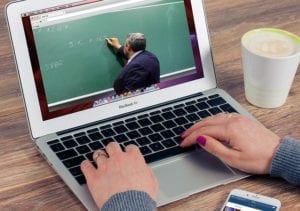 Using someone else's computer is great but if you don't have anyone close to you that owns one or can lend theirs out, there are places where you can use a community computer. The library, local senior center, and even some community colleges will let you come in and use their computers for your work. To check and see if this is something that you can do, call ahead of time and ask them what their policies are on internet use. If it helps, let them know that you need access to a computer because you're a college student. It might not be easy to do some of the synchronous components to your classes somewhere like a library, but this is a great option for someone who can travel a few times a week to wherever you need to go. Some libraries may allow you to check out laptops and take them home for use. These might be time-limited, you'll just have to ask your local librarian.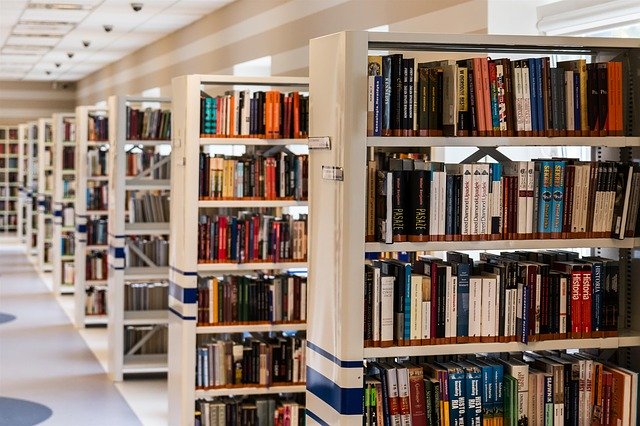 If you are able to drive to the library or senior center on a regular basis, using a public computer is a nice way to be able to study online while you're preparing to purchase your first laptop. Borrowing one from a friend could be easier for you. Don't feel bad about having to rely on these methods in the beginning if you still need to save up or are waiting for a sale.
Can You Do Online College on an iPad?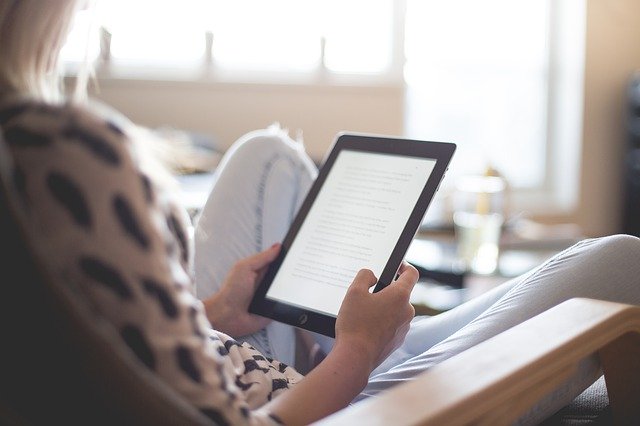 This is a difficult question to answer. The newer iPads are very popular tablets so you may have one at home and use it on a regular basis. It's completely understandable that you may not want to buy a whole new device when you have a perfectly good tablet; however, your iPad or tablet may not be ideal for an online school.
The first thing that makes it a little bit iffy is the technology requirements that we talked about earlier. Your school may specifically require you to have a laptop or desktop computer instead of using a tablet. There is also the fact that the Learning Management System is optimized for a computer. That can make running the software that you need to a little bit difficult. iPads use apps instead of being able to download software off the web like a computer. If there are any programs that you are required to download for your classes, you may not be able to. It is good to know, though, that a lot of Learning Management Systems do have apps but these are more for supplementing the use of a laptop.
There is also the fact that you can't hook up a mouse to a tablet like you can with a laptop. You would have to rely entirely on the touch screen to complete your work. This might be easy for some of you but for others, it can be pretty cumbersome. You would also need to buy an external keyboard if you didn't want to rely on the touchscreen for writing papers, discussion posts, or messages to your professors. So, in some cases, it is definitely possible to use your iPad or other tablets for online college but it is probably not the ideal. If you are looking at purchasing a device for online school, we strongly suggest that you stick to a laptop until you have a better idea about what content you'll be covering in your courses and what your assignments are like. Some programs that aren't as writing-intensive may be suited for a tablet if that is the choice you'd like to make.
Even though we don't recommend relying solely on a tablet for your online classes, it does still have its uses. Your iPad can be great for streaming videos or using it as an eReader when you need to study certain things. It is more portable than a laptop. They are also great for video calling if you need to use that feature; however, some of the group video calling applications that you might have to use for college may not be available or optimized for your tablet. If you are not sure about whether or not you are going to be able to use your iPad for going to college online as a senior, you can always ask someone at your chosen college or in technical support. They will be able to help you understand the benefits of using a tablet versus some of the things that might lead you to prefer a laptop computer instead.
What Computer Do I Need for Online College?
There are a few things that you definitely need in a laptop when it comes to going to college online. With that said, there is not one specific laptop that you will need. This gives you a lot of freedom when you are trying to purchase something new that you will be able to get the most use out of for school. So, if there isn't one specific device that you need, how do you choose the best laptop for a senior going back to college?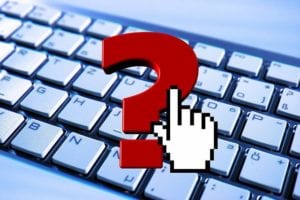 There are a handful of things to consider. The first and most important is one that we have talked about several times already and that is the technology requirements that are outlined by your university or specific online degree program that you have selected to enroll in. These requirements are very important to follow because the school is familiar with the Learning Management System that it uses and will know exactly what your computer needs to be capable of in order for you to do your coursework without a hitch. Other technology requirements may include having a webcam or microphone. You need to get a laptop that will meet or exceed these requirements or you may have trouble doing any work at all.
Your laptop should also be able to handle a fair bit of multitasking. Like we explained earlier, this is going to come down to how much RAM a computer has. Random Access Memory lets your computer remember what it was doing and balance tasks, like when you are making your morning coffee and having a chat on the phone at the same time. If you had to completely stop one task to complete the other, both things would take longer and it could become a little cumbersome. The larger the RAM is, the more able to multitask your laptop is going to be. Usually, 4GB of RAM is plenty for doing a few tasks at once like participating in a conference with your professor and using another window to type up any notes. You don't need a very high-powered laptop but you don't want to be forced to deal with a frustratingly slow device or one that can't handle all of the things you need to have going on at once.
There are also the things that you personally need or want in a laptop. Even though this is for school, it is still something for you. You should make sure that you find a laptop that you like. This isn't really a need but we don't want you to ignore the things you want in a device, either. Perhaps you want a certain screen size or a certain price point. These may or may not be completely necessary but they shouldn't be neglected if you can help it.
So, the truth of the matter is, you just need the best laptop for you when you are going back to college. It does need to be able to perform the tasks associated with your program of study and have any of the bells and whistles your university expects; it also needs to be one that is easy and enjoyable for you to use. This leaves your options pretty much wide open but, this guide was designed to help you to know what laptops are best for seniors and know what you're getting so you can make an informed purchase.
Can I Get a Free Laptop for College?
For a long time, advertising a free laptop for college students was a very strong marketing play that a lot of colleges used. Unfortunately, a lot of the colleges and universities that were running these advertisements were for-profit universities that may not have had students' best interest at heart. A lot of not-for-profit and very reputable universities may also have this advertised as part of their online enrollment process, too. The one thing that we want to say about this is that the adage rings true as ever in this case: there is no such thing as a free lunch!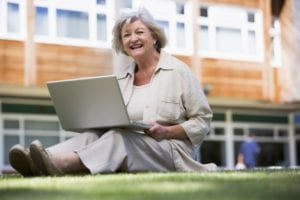 Schools may offer students a free laptop or tablet but often, they are not counting on you to read the fine print. This is especially important to pay attention to for seniors because it isn't fair to let anyone take advantage of you, even if that wasn't what they intended to do. A lot of the time, you will not be expected to pay upfront for the laptop that they send you but that doesn't mean that you will never have to pay for it. Buried in the itemized list of charges when you're paying your tuition, you will see that there are technology fees. These fees can be anywhere from just $300 all the way up to $10,000 over the course of earning your degree. It's clear to see how this is a problem! You could get a good laptop, like our best budget-friendly laptop for seniors for around $200. The bottom line is that even if you don't end up paying more than your laptop is worth, sometimes an astronomical amount more, you still do end up paying for it one way or another. Unfortunately, that means that you're not very likely going to be able to get a free laptop from a college.
Another caveat of schools that offer free technology perks such as laptops to their students is that the terms and conditions may not be very good. You could pay a low technology fee and receive a laptop, but then end up having to give it back if you don't reach certain requirements like course load, enrollment status, or GPA. You may just be required to return the laptop at graduation. If that is the case, though, a number of institutions will give you the opportunity to buy it. Sometimes at full retail price or higher. That can dampen the excitement about receiving it for free in the first place.
An unfortunate reality about receiving a laptop from a school is that they aren't usually providing students with very high-end technology. You can't expect to get an elite computer for free but you should be able to have the confidence that your computer's processor can stand up to the Learning Management System and all your other tasks. Schools like Strayer University are a prime example of this problem. They provide students a free base model HP laptop for a technology fee of $300. Many students report having problems with their laptop being slow or not functioning very well at all.
Since you can't really rely on a free laptop from a college, you might be relieved to know that there are other ways to get a free laptop! You can read about them above in the What To Do If You Can't Afford a Laptop section of this guide.
Do You Need a Laptop for College?
The short answer to this question is no. You do not need a laptop for college, despite the fact that there are a number of articles that would suggest otherwise. The only time that you will absolutely need a laptop for college is if it is a requirement set forth by your college. If that is the case, scholarship and grant money can be used to help you pay for it. You can use a desktop computer in your home or you can use a computer in a public place like the local senior center or the library. Some colleges will also allow you access to a computer lab where you can watch lectures, complete assignments, and more; this is a great option for those of you who want to attend college online in your home state.
The long answer can be a little bit more complicated because there are a lot of things to consider. If you are someone who has trouble with mobility or transportation, getting back and forth to a public place to use a computer may not be ideal. You also might have some other obligations that eat up your time during the normal operating hours of a place like this. Not having your own laptop decreases the flexibility of going to college online because there is a lot more planning that will be involved instead of just opening up the lid of your device and starting your work when it is convenient for you. If you have any issues getting around or have an atypical daily schedule, having your own laptop is going to be important for you in order to make sure that you have access to your classes when you're ready, without any extra hassle.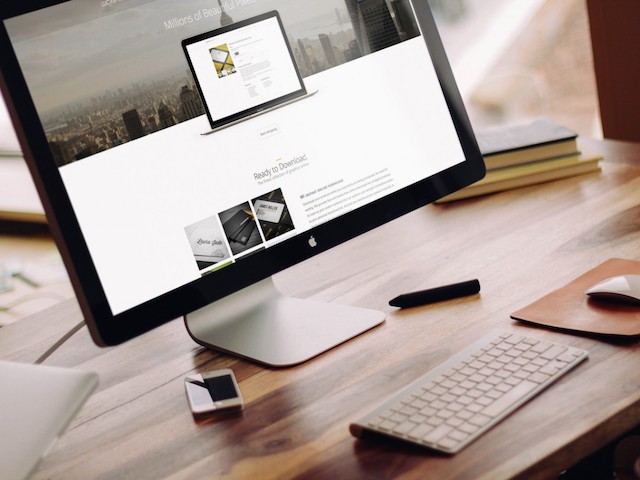 When it comes to choosing a laptop over a desktop, there are some things to think about too. If you already have a desktop that meets the requirements for your program, there is no reason for you to go out and spend money on a laptop unless it seems like a good fit for you. The main drawback of using a desktop is that it is never going to be portable. If you're going on a trip or would like to take yourself out to a cafe to sit and study for a while, that's just not something that you can use a desktop for. You also may need to buy additional accessories that you don't need to buy when you get a laptop, such as a webcam and a microphone. There are some affordable options but these items can get expensive if you're not willing to sacrifice quality and durability. Almost every laptop on the market today comes with a built-in webcam and microphone.
You would undoubtedly be able to get by without owning your own laptop for college; however, we still believe that it is a good investment in your success. Having a laptop is going to make it a lot easier to study when and where you want to. Laptops are easier to set up, use, and repair when compared to desktop computers. It will also be good to have a place where you can keep a record of all your assignments, other important documents, and surf the web from time to time when it is time for a break. If you are using a public or borrowed device, you won't have the option of doing this without purchasing another accessory that you may not have needed, an external hard drive.
Additional Resources for Seniors Going Back to College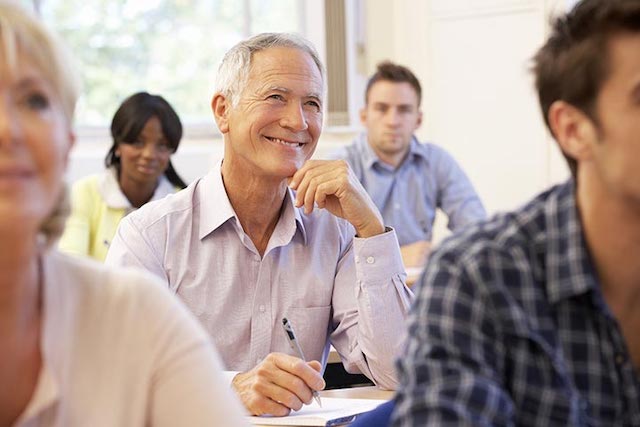 This guide walked you through all of the reasons you might want a laptop, how you'll use it, how to purchase one, what to do if you need help purchasing one, and showcased the best laptops for seniors going back to college. We hope that it was informative and gave you a better idea of what you need or helped you pick the perfect laptop for you to complete your degree online. Our site also features a lot more resources!
We have a Guide to Getting Your Degree Online for Seniors as well as a list of the Best Career Tools for Seniors who are looking to go back to work or change careers. While it is not targeted to senior citizens, you may find our guide to planning for college helpful as well.
If you haven't chosen a program or school yet, we have a wide variety of online college rankings that can help you decide. We offer rankings by field, and cover everything from computer science to psychology. Whether you need an online bachelor's degree, master's degree, or would like to earn your doctorate, our rankings are a great way to get familiar with what each school has to offer and what your program of study may entail. If it is your first time considering going to college online, you might want to take a look at the Top 100 Best Online Colleges in the nation.