Political Science Degrees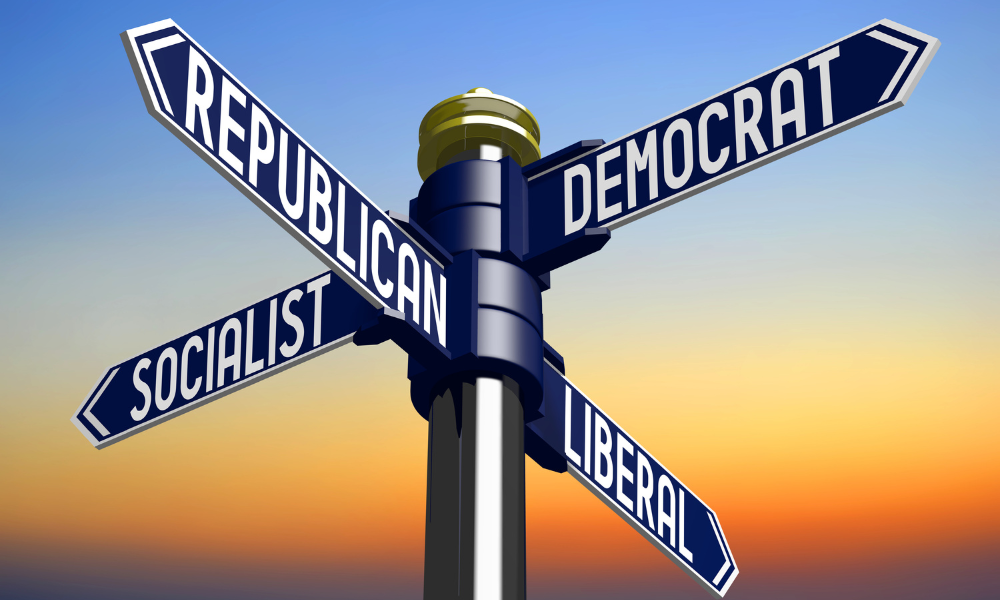 Find your degree
Online College Plan is an advertising-supported site. Featured or trusted partner programs and all school search, finder, or match results are for schools that compensate us. This compensation does not influence our school rankings, resource guides, or other editorially-independent information published on this site.
In our age there is no such thing as 'keeping out of politics.' All issues are political issues, and politics itself is a mass of lies, evasions, folly, hatred and schizophrenia. – George Orwell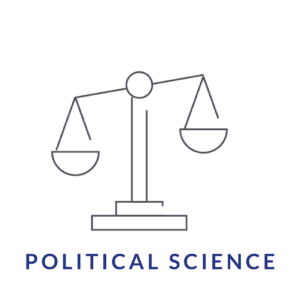 Plenty of Americans keep out of politics, at least in terms of voting. In 2016, a record 137.5 million people voted in the presidential election. That was 61.4% of the adult U.S. population, with almost 40% deciding not to participate. Remember, the 2016 election was the most mass-consumed presidential races of all time, getting all-immersive coverage on more platforms than any previous race. Mid-term elections, state elections, and even more local races see far less participation. Considering the state of American politics, who can blame them? Is the state we're in the failure of the voters, or the options presented to them? What would happen if some of the people who never vote, chose to?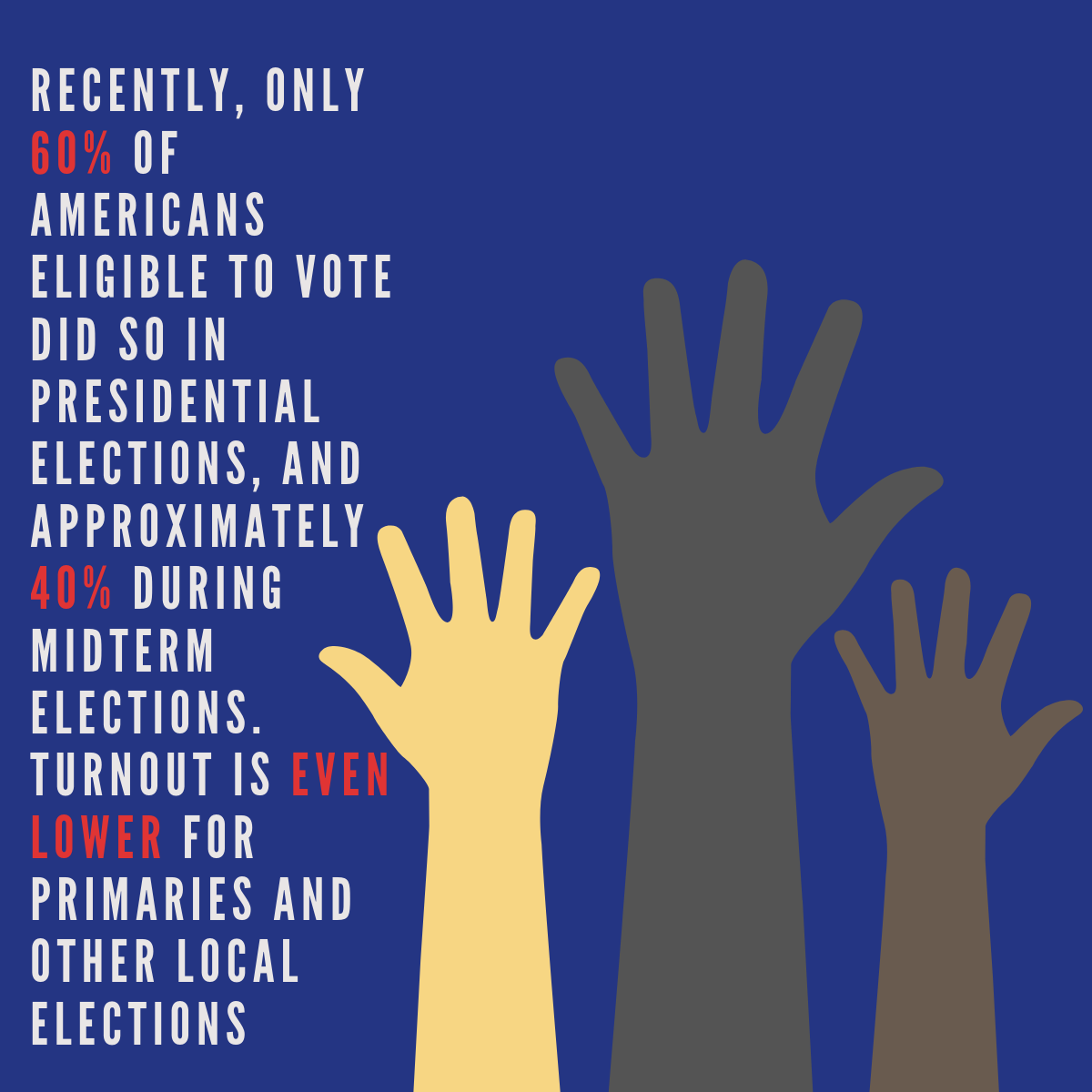 Participation in politics isn't and shouldn't begin and end with voting. There are many ways you can choose to get involved and influence the direction of your community, state, or the country itself.
A degree in political science can lead you in many directions that offer social mobility and fulfilling work. In this guide, we'll look at the vast array of online political science degrees, help you decide if they're a good fit for you, and point you towards programs you can start applying to today.
While you're reading through this guide, ask yourself and think about the following:
What are your broader career goals, and how can an online political science degree help prepare you to reach them?
You don't have to have a specific job or career path in mind, but think about how you want to interact with others, whether you'd like to work in journalism, public relations, education, in business or elsewhere.
Graduates of political science degrees influence policy, work behind the scenes or become a public figure, lead with broader strokes or work in more micro, data-driven positions, among other roles an online political science degree can train you for (more on that later).
How much can you afford to pay in tuition for an online political science degree, and how much can you take out in loans to pay for one?
There are a wide range of costs associated with different programs, and different means to borrow/pay back any loans you take out. It's best to be able to pay for tuition rather than borrow, and if you're going to borrow, to take out public loans over private ones. It's also generally a good rule to choose lower cost, not-for-profit programs over expensive, for-profit online political science degrees.
How much time do you have to take an online political science degree each day, week, and overall before you graduate from one? Different programs convey their political science curriculum on wildly different lines:
What's the most compatible delivery format for your online political science degree? Would you like to attend full-time, part-time, online, on-campus, or in a hybrid of online and traditional on-campus learning?
Where would you like to live and work after earning a political science degree? If you want to work for a candidate, or on a campaign, what branch of government are you most interested in? Do you want to be in the public sector, work for non-profits, in business, education, or consulting?
What is your career/educational experience, and how can specific online political science degree programs enhance your strengths and build upon your weaknesses?
At their core, political science degrees build your analytical, research and communication skills, which are needed across multiple positions and industries, and are skills that new graduates increasingly lack. You will learn how to convincingly argue your point to others in a number of mediums, and to back up the stances, you take with facts and statistics.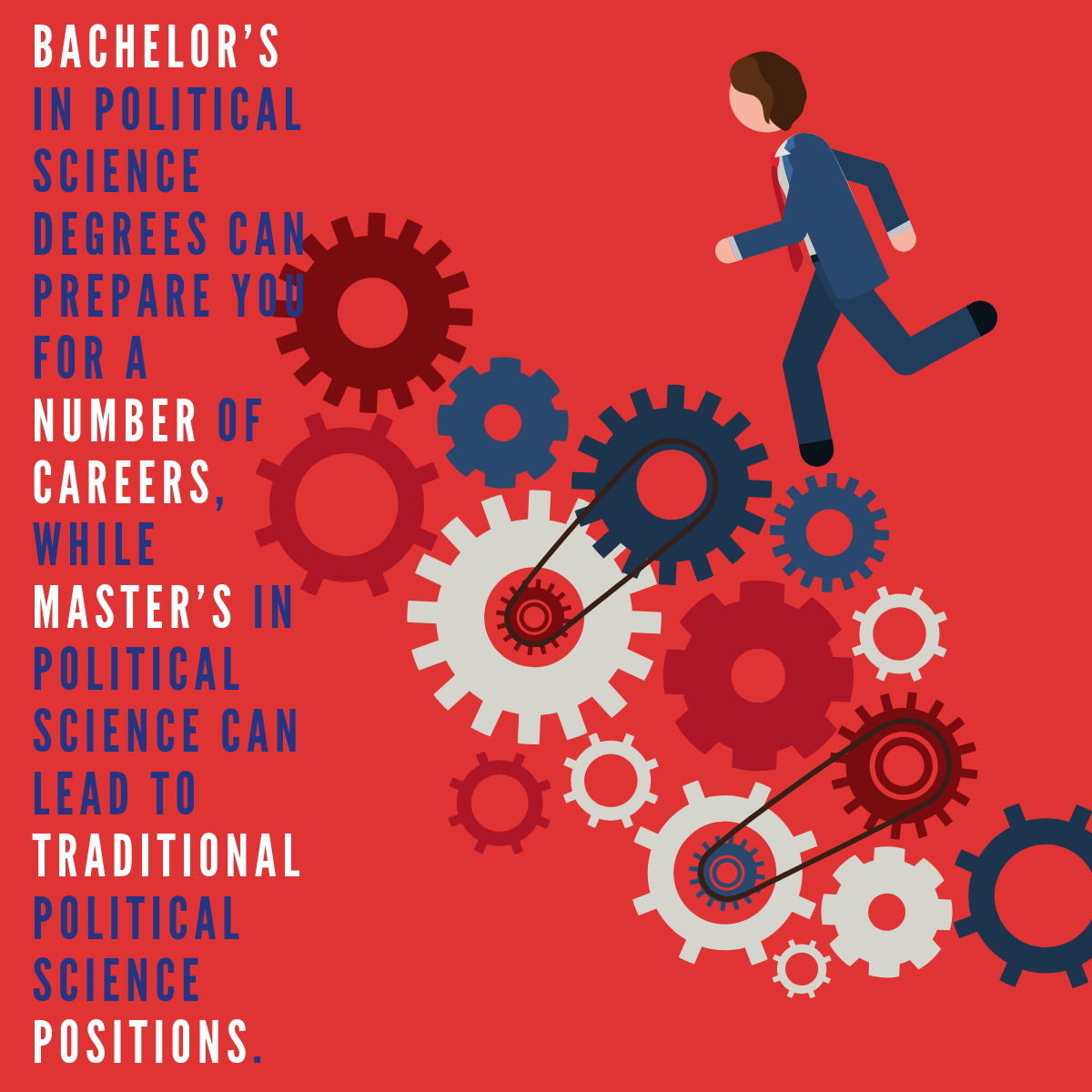 What Will You Study in an Online Political Science Degree?
Political science degrees combine a scientific, quantitative perspective with humanities and liberal arts classes. Some of the areas you'll cover in an online political science degree include:
Studying Political Structures
In these programs you'll look at how governments are structured in different regions, countries, states, etc. You'll inspect the ways governments are formed, how they operate, and why. Studying these heady, complex hierarchies leads to increased comprehension and reasoning skills, which brings us to:
Logic and Reasoning
You'll learn the difference between inductive and deductive reasoning, and put them to the test. Political science degrees work to reshape the way you think and solve problems, giving you greater strength in the field and far outside of it. What's great about these degree programs is they don't just prepare you to work in many careers, they help you change the way you think to make improvements in your personal life as well.
Debate
Politics are a competition for resources. People and groups with different objectives try to create their vision of the world and impose it on those that oppose them. How that competition manifests has a lot to do with the system you're in. In western countries, a debate is nominally the conduit for this competition. In political science degree programs, you'll learn to shape convincing arguments and articulate them to like-minded and dissenting populations. You'll also gain negotiation and mediation skills and experience.
Research
To create compelling arguments you need to have a grasp on what you're talking about. Finding credible sources, digesting what's empirical and making sense of what isn't is part art, part science, and something you need to practice repeatedly, with peers and under the guidance of a seasoned pro. Research is also an excellent tool for improving your communication and can help your organization, administration and execution in any tasks you're called upon to complete.
Stat and Math Skills
These are related to research but deal with the quantitative aspects of political science. In online political science degrees, you'll be called upon to create, interpret and present data, as well as create formulas that lead to this data. You'll also increasingly need computer science skills that lead to this data, and aid its presentation, collection, and communication.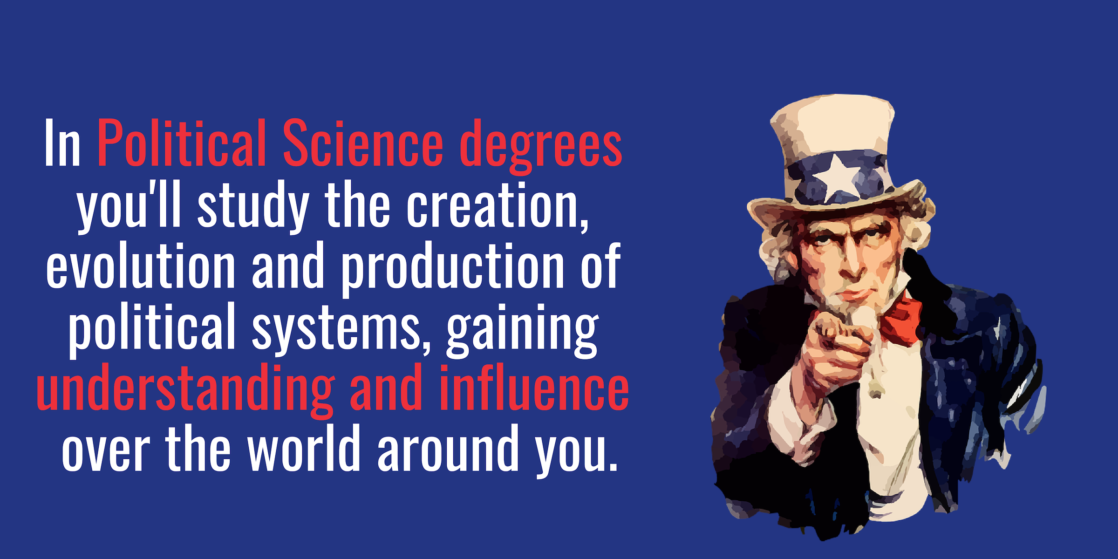 Why Should You Take an Online Political Science Degree as Opposed to an On-Campus One?
There are many reasons why an online political science degree can be superior to a traditional, on-campus program. However, you may prefer the latter depending on how you best learn and what motivates you to work consistently. If you're wondering what advantages an online political science degree has, look no further:
In online political science degrees you'll likely pay less and save travel time by doing classwork and going to class from home, or wherever you access the Internet.
You'll be able to attend top-ranked programs across the country no matter where you live.
You can find online political science degrees offered on a timetable that fits your schedule. This scheduling flexibility could lead to graduating sooner, or later, depending on your needs and bandwidth to attend school.
By taking your political science degree online, you can find programs that specialize in aspects of politics that specifically target your career goals.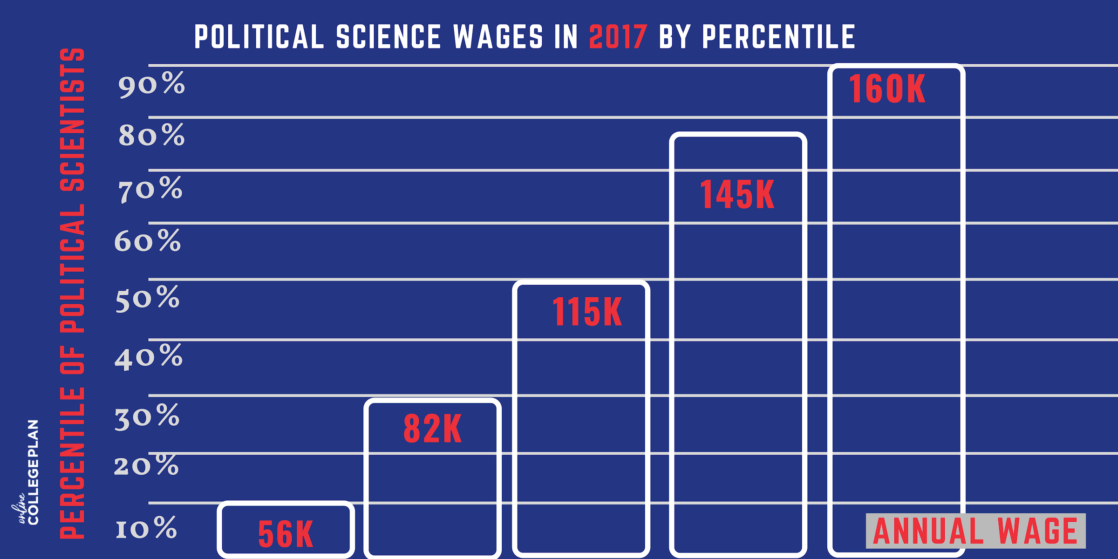 How Do You Start Applying To Political Science Degree Programs?
Political Science is one of the most frequently offered disciplines in the country, and most colleges and universities offer a Bachelor of Arts degrees in it. If you've already earned a Bachelor's and want to get an M.A., M.A.T., Ph.D. or Ed.D. in political science, you'll have fewer total choices, but will find a good deal at larger universities. If you're just getting started in your higher education, you might also consider an Associate's or certificate program.
When you look at the best, largest schools offering undergraduate and graduate degrees online, you're likely to find great political science programs from them. Then whenever a particular school feels like a good fit for you, it's useful to contact them through email to get more information about their offerings, and specific programs you might be interested in. Schools are eager to help you in your application process and to give you the information that can help to decide whether or not you want to attend.
What Online Political Science Degree Should I Attend, and What Resources are There to Help Me Find It?
At Online College Plan we've done significant work to create resources that help students choose online (and on-campus) degrees that will improve their lives and career fulfillment, that they can afford, and that they'll excel in. That effort produced degree rankings of available programs, and through answering common questions, aspiring students have. You can see all of the questions we've answered in our FAQ Section. There you'll find answers that help you narrow down what you're looking for in your higher education, whether you decide to take an online political science degree or study in another discipline.
We've also ranked schools that offer political science degrees by many criteria, including affordability, national rankings, reviews from real students, special features, graduation and retention rates, among other considerations. Here are some of the results we've come up with, including rankings, things to consider when planning your education and career, and more:
And to check out our entire archive, where you can keyword search by any degree level or topic: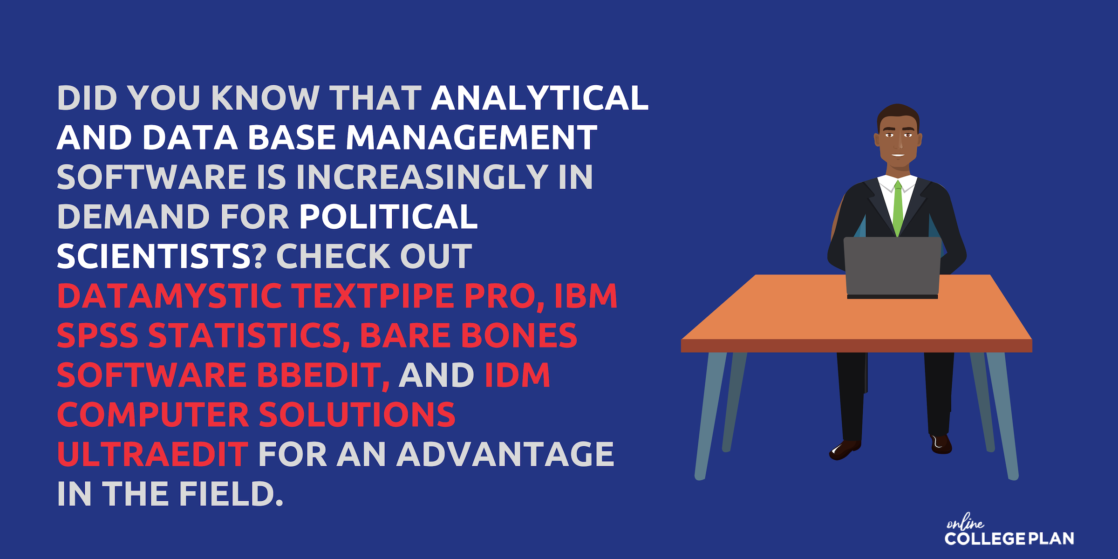 What are the Different Types of Political Science Degrees? What Areas of Political Science Can You Specialize In?
Political Science degrees come at several levels, requiring varying amounts of credit hours and awarding different degrees with their own specifications and utility. Some of the most common include:
Associate's in Political Science
These degrees generally take two years to earn and will give you a basic humanities education in addition to political science coursework. Students will be prepared to finish their four-year scholarship, and schools offering these programs often have good transfer policies with four-year universities to help you do so, and if you take an Associate's from a community college online, you can save significantly in comparison to two years of traditional, residential undergraduate study. Graduates with an associate in political science can apply for entry-level jobs as clerical assistants, work as interns, but likely need to continue their education for a long career in political science.
Bachelor's in Political Science
Political science Bachelor's are commonly offered as either Bachelor of Science or Bachelor of Arts degrees. The former focuses on more math and science courses and would be useful if you want to pursue graduate work. A B.S. is also good for those who want to work with statistics and data analysis, which is extremely useful across the political science career landscape. You can also opt for the Bachelor of Arts, taking more liberal arts courses and likely spending more time with a foreign language, which is an excellent way to open up job options both in America and abroad. You'll study for four years in these degrees, less if you've earned an Associate's degree already. Students can specialize in areas like democracy and law, political identities, conflict and violence, inequality and justice, and much more.
Master's in Political Science
Graduate degrees are much more advanced and specialized political science degrees. In these, you can focus on areas like comparative politics, political economics, political theory, environmental politics, political philosophy, or international relations. Generally, these degrees take two years of full-time study, although there are ways to decrease this time depending on programming schedule, delivery format, credit for work or other transferred credits. Graduates are prepared to work as political managers, analysts, scientists, either study further or begin careers in education, public relations, communication, law, and much more.
Doctorates in Political Science
If you want to teach, do professional research or work in other top leadership positions in political science, education and more, a doctoral degree in the discipline is the ultimate political science credential. Ph.D.'s in political science usually tackle all of the topics we've discussed previously, with far more in-depth study and demonstration of what you've learned through scholarly research, writing, and publishing. Most graduates work as professors or professional researchers, although there are indeed some who have parlayed their education into executive roles in campaigns, consulting or business. These degrees take four to eight years depending on the program chosen and the schedule that works best for the student.
What are Some of the Best Online Political Science Degree Programs?
While a Master's or Ph.D. in political science comes with significant career benefits, you'll probably need to start with a Bachelor's degree. On our rankings of the Top 10 Online Bachelor's Degrees in Political Science we recommended the following schools, among others:
University of Central Florida: This public research university offers a B.S. in political science that comes in three specializations: American Politics and Policy, International Relations, Comparative Politics and Pre-Law, so you can get a running start towards a specific career in the field. They also offer a fully online, asynchronous education, giving you significant choice over when you do your work. And to make UCF's program even more enticing, it only costs $179 per credit hour.
Northeastern University: Northeastern is a private research university, offering a Bachelor's in political science online. Students in it can complete work on their own time-table and are given significant elective choices to customize the program to their interests.
Northern Illinois University: NIU is a public university with a wealth of online political science degree options. Students can choose between a Bachelor of Arts or Bachelor of Science in the discipline, in addition to choosing specializations in it like International Politics, Justice and Democracy, General Politics, Public Administration and Service and Public Law. There are also a host of electives students choose at NIU while they complete this fully online, asynchronous program.
Washington State University: This public research university offers an online, asynchronous Bachelor's in political science that comes in specializations like Administrative Studies, Anthropology, Communication, Comparative Ethnic Studies, Criminal Justice, Economic Sciences, History, Human Development, Psychology and Women's Studies.
These are just some of the online political science programs we ranked, so make sure to check out the rest. We ranked these schools based on affordability (average out-of-state tuition per credit hour), flexibility (number of specializations or accelerated schedule), and student satisfaction (based on reviews).
What are the Common Courses in a Political Science Degree Program?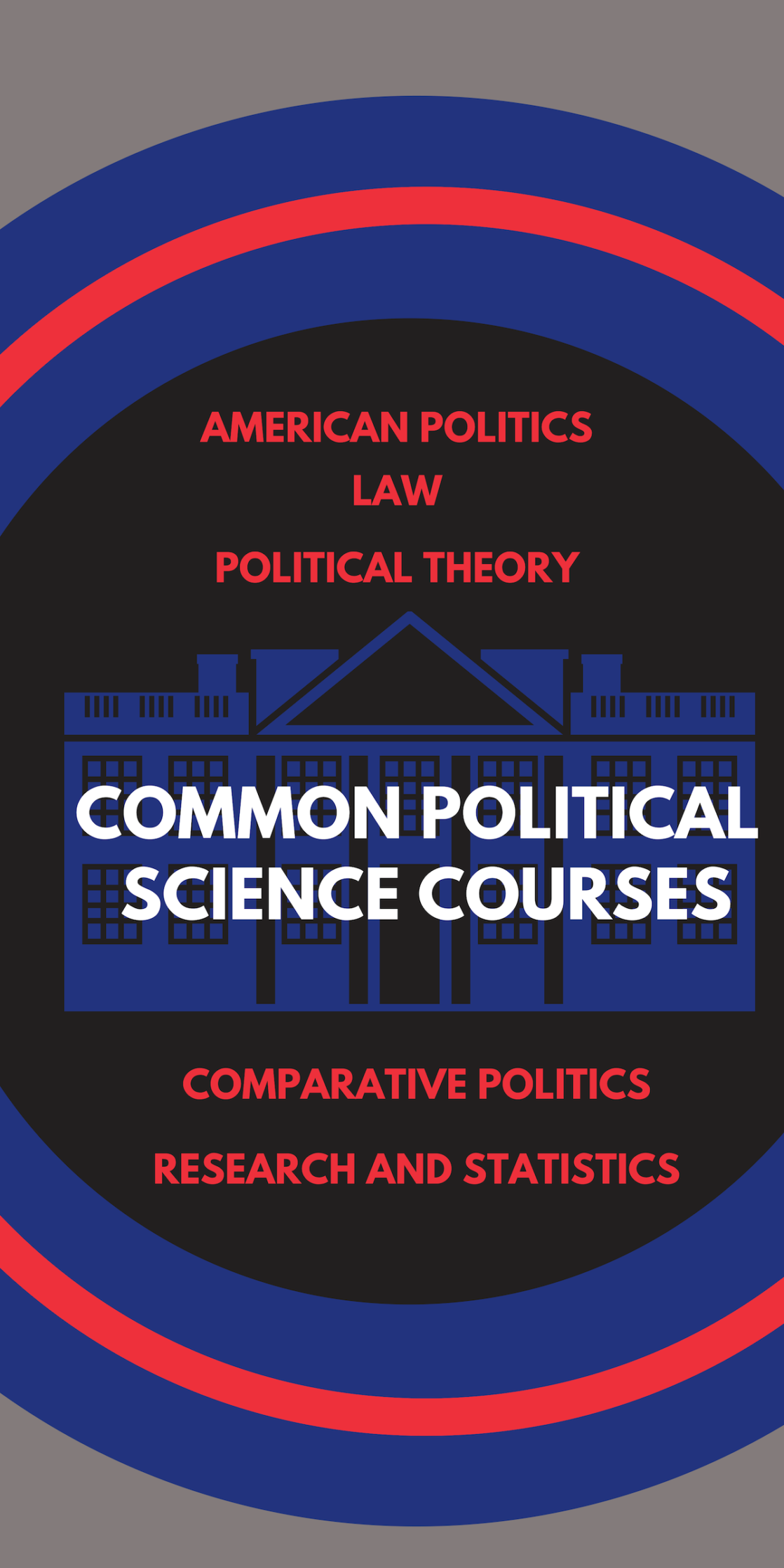 Every political science degree is different, but you can expect to take courses in some macro areas that include:
American Politics: Expect courses on State and Local Politics, Presidential Primaries, Nominations and Elections, Political Participation, Congress, American Foreign Policy, Religion and American Politics, and much more.
Law: Here you'll explore courses in Civil Rights, Constitutional Law, International Law, Human Rights, Gender and Law, and more.
Political Theory: This part of political science schools you in classes on Community Organizing, Modern Political Thought, Political Individualism, Crises of Authority, Democracy and Corporations, etc.
Comparative Politics: Here you'll get into Asian Politics, study the Global Political Economy, Citizenship, Democratization, Comparative Courts, Globalization, among other fascinating courses.
Research and Statistics: You'll examine Intro to Political Science Statistics, Descriptive and Inferential Statistics, Statistical Modeling, Research Design Methods, and more.
Now let's get into some of the outcomes you can expect after graduating from a political science degree program.
What Can You Do With a Political Science Degree?
Most political scientists who don't branch off into a related field work in the following areas:
Comparative politics
International relations
Political theory or philosophy
Public administration
Public law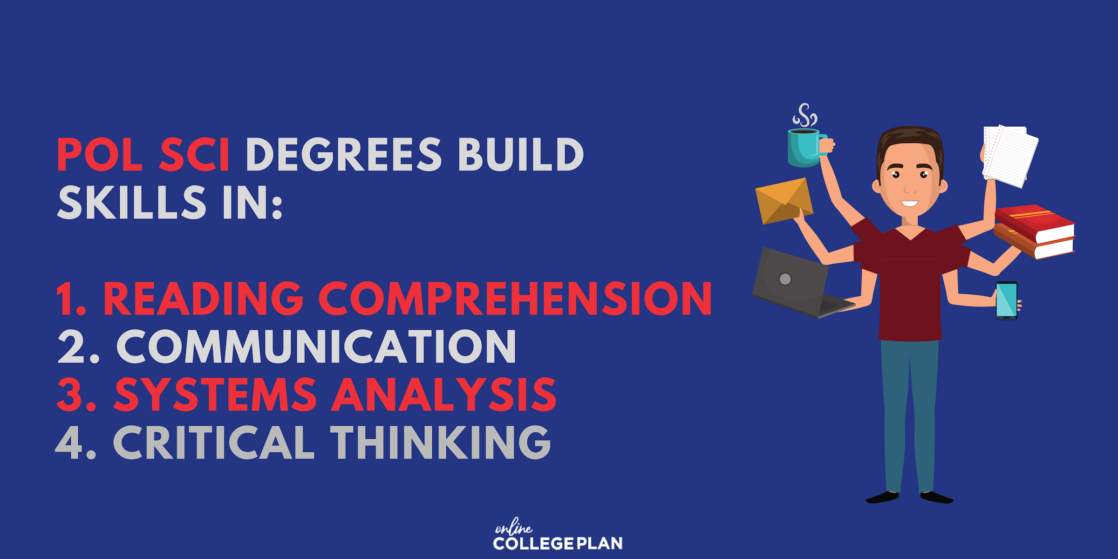 How Much Money Can You Earn After Getting Your Online Political Science Degree?
The Bureau of Labor Statistics notes the following about political scientists:
In 2017, their median pay was $115,110 annually, or $55.34 per hour.
In 2016 there were 7,300 people in these roles.
Between 2016-26 BLS predicted 3% growth, which is slower than average, and translates to 200 new roles opening over that period.
They found that a Master's was the typical entry-level education for these positions, with many earning a Ph.D.
The vast majority of people working in these positions were in Washington, D.C., Virginia, Texas, Washington state, and New York.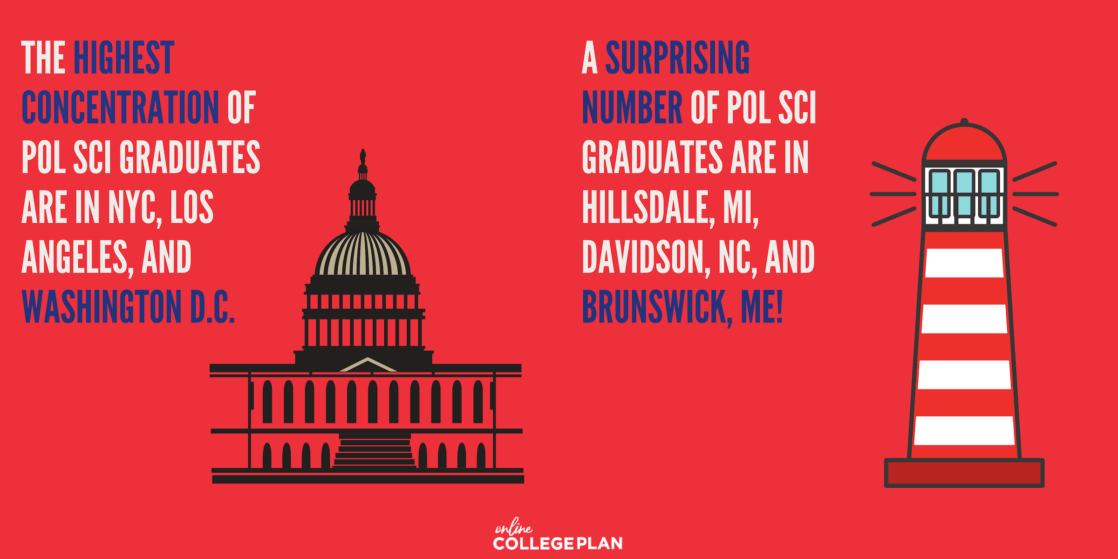 Remember, not everyone who studies political science works in one of the approximately 7,300 positions that BLS is referring to. They often find work as Market Research Analysts, Sociologists, Educators, Historians, Researchers, Economists, and in many other positions in for-profit and non-profit organizations, or consulting and freelancing for multiple organizations. The skills conferred in a political science program are needed anywhere people want to understand data about people, how they feel, and influence perspectives to an end. Instrumental skills in this field include programming, cybersecurity, and data analytics. Many people in this field work for the federal government, lobbying groups, labor organizations, and universities.
Online Political Science Degrees in Conclusion
An online political science degree is a great way to build transferable skills no matter what you end up doing in your career. With the prevalence of these degrees and their availability online, nothing is stopping you from earning one at your own pace and dramatically revamping the positions you're prepared to fill. We hope you've found this guide useful, and remember, whenever you identify a potential match with a political science degree program, definitely reach out to them to ask for more information and get assistance in your application process. Check out what we've done to help you figure out what online degree subject is right for you, and the best options in schools that are offering them on our Online College Plan Archive. Good luck!