Career Profile: Public Relations Specialist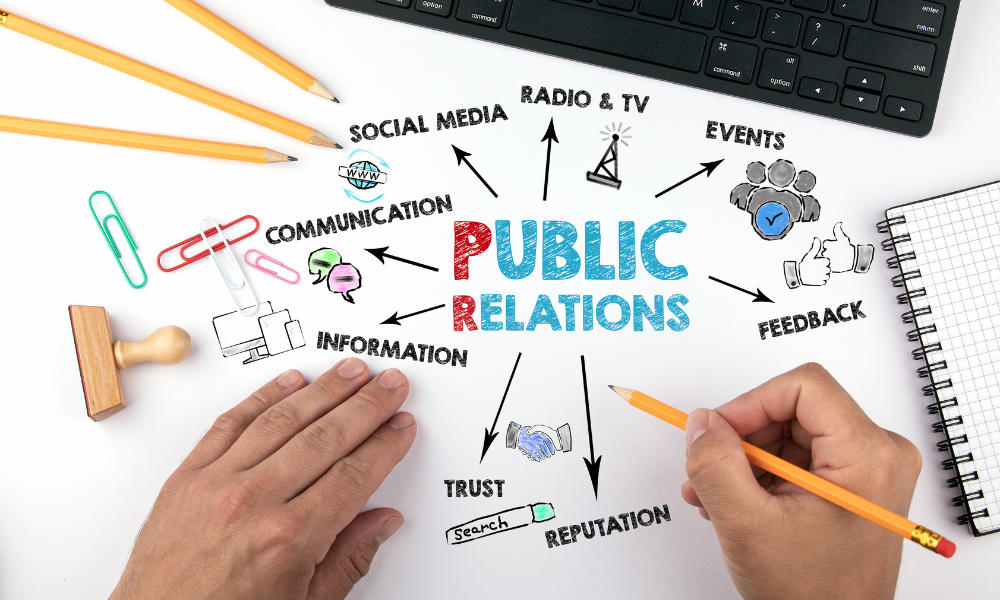 Find your degree
Online College Plan is an advertising-supported site. Featured or trusted partner programs and all school search, finder, or match results are for schools that compensate us. This compensation does not influence our school rankings, resource guides, or other editorially-independent information published on this site.
What is a Public Relations Specialist?
As a public relations specialist, often shortened just to PR specialist, you might work for a person, company, brand, or particular product. You would handle all of the marketing and public interaction on behalf of who or what your client may be at any given time. You would completely coordinate their public reputation, and take charge in their interaction with their consumers or community. Psychology is an important aspect of this because if you understand how people think, you can understand how to promote a favorable opinion of an individual or thing, which would be what you were trying to achieve in this career. You would collaborate with the marketing and branding teams that were also employed by your client. You would regularly be dealing with a variety of media, from the web to more traditional media outlets such as TV, radio, and newspapers. You certainly need strong communication skills to flourish in this position.
Responsibilities
Your responsibilities as a public relations specialist would be to manage the image or reputation of a brand, company, product, or person. You would do this by being their face to the public, akin to a spokesperson. You would promote your client or employer based on publicity strategies and materials that you created, and you would distribute this material accordingly. Those materials could be photos, press releases, etc. You would respond to questions or requests on behalf of who or what you were representing, or designate someone else to do so on behalf of your client. You would also be responsible for planning and managing publicity events, ad campaigns, press conferences, and public appearances by your client or representatives of the brand or company you worked for. You would also have to coach people within your organization on strategies surrounding public conduct and communication. You would continually develop and expand on strategies to keep public opinion or your clients favorable, and you would also be responsible for marketing, leading market strategies and keeping everyone under your supervision on track to reach profit goals. You will be entirely responsible for the public opinion of who or what you may be representing at the time.
Salary Information
The salary for this particular job starts at $33,000 annually and reaches all the way to $71,000 annually. The average salary for a public relations specialist is $45,858 as reported by Payscale. Experience level and location are the two most important contributing factors to higher pay in this position. PR Specialists might be eligible for additional income from things like bonuses, and even profit sharing, based on the policies of the company at which they were employed.
Featured Programs
Qualifications
In order to do this particular job, you will need a Bachelors Degree in Psychology. You can pursue this career with a B.S. or a B.A.; however, a B.A. is a more likely option for this career. This is because a B.S. in Psychology is usually more of a foundation for higher levels. For the Bachelor of Arts degree, you would take fewer courses to fulfill your major-field requirements, as well as a selection of classes in a few fields outside of your major. For the Bachelor of Arts degree, you'd need to take fewer courses to satisfy your requirements for your major, and would still take a variety of classes outside of your field. For the Bachelor of Science degree, you'd have a more intense focus in psychology and the science aspects of it, and would even take several courses in math and science, without many classes outside of your field.