The Best Scholarships for Single Parents

Find your degree
Online College Plan is an advertising-supported site. Featured or trusted partner programs and all school search, finder, or match results are for schools that compensate us. This compensation does not influence our school rankings, resource guides, or other editorially-independent information published on this site.
Being a single parent is hard. Being a single parent who is trying to earn a college degree is even harder. And being a single parent trying to pay for college can seem impossible. That is where we come in. We have combed through scholarships to find the best scholarships made just for you – the single parent. We hope our list of the Best Scholarships for Single Parents will help you reach your goal of higher education.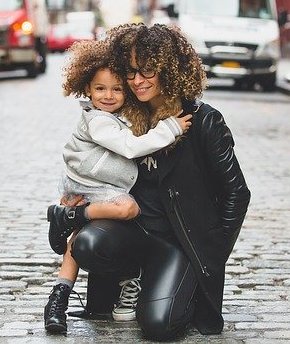 According to the American Council for Education, single parents comprise more than 15% of the undergraduate population in colleges and universities. Of that 15%, 77.6% were women. That means women who are working hard to hold it together, providing for their children, working, and while trying to make a better life for themselves and their children by earning a college degree. It's not easy. Even more astounding is that the average income of these single is $14,071 annually. Paying for college simply is not an option when you are trying to feed yourself and an average of 1.6 children on $14,000.
But hope is not lost. There are hundreds of charitable organizations dedicated to supporting single parents in college. America is a generous nation, and there are people who want to help. It is just a matter of finding them.
Earning a college degree is proven to make a difference in your earning potential, which for the single parent, can be all the difference in the world. If you are wondering what degree to pursue, check out our list of The 10 Best Degrees for Working Moms.

Featured Programs
The biggest obstacle single parents face is financial hardship. The USDA reports that the average cost of raising a child in a middle-income household is more than $200,000, which averages out to $14,000 per year for 17 years. When parents are dedicating two-thirds of their income to just surviving – housing, food, and basic needs – this number is daunting. Finding the extra money to pay for a college education seems impossible, and it is – without help. If you are a single parent and wondering if pursuing higher education is worth it, it is.
Is going to college worth it as a single parent?
The Bureau of Labor Statistics shows us that those with a college degree, make more than those with high school diplomas. This is true even for those who have some college education, their earning potential is higher than those with no college education. Single parents, who usually have lower incomes due to their circumstances in life, will benefit financially in the long term from earning a college degree. The trouble is, paying for college seems out of the question. The good news is that there is an abundance of financial assistance available in the form of scholarships and grants for their demographic. There is hope and single parents, you are not forgotten. For more information about whether or not you can be successful without a college degree, check out this page.

What about childcare?
A single parent attending college has the worry of finding reliable childcare. Not only do you have to find someone to take care of your children while you are working, but you also need help when you are in class or even doing homework. There is pressure to attend courses, meet deadlines, and, most importantly, to study. Finding the balance of work and school schedules is difficult enough, and finding affordable, reliable childcare to accommodate your schedule is not easy. Again, hope is not lost. Many of the scholarships for single parents on our list allow recipients to use the money to cover childcare. There are even some states, such as Oregon, that provide grants designed to provide monetary support in the form of child care for college students.
How was the Best Scholarships for Single Parents list chosen?
We scoured the nation and compiled a list of all of the scholarships we could find that would apply to single parents. Scholarships that included trips, programs, or living situations that seemed unlikely for single parents were excluded. (For example, a scholarship that required a semester of study abroad was excluded.) Once this list was compiled, we listed out the amount awarded and how broad the potential receiving audience was. The larger the gift and broader the audience was, the higher the scholarship was ranked.
We hope that this list of Scholarships for Single Parents helps you, the single parent, and gives you hope. Higher education can better not only your own life but the life of your children. Don't give up on your dreams. By searching for help and support, attaining a college degree can become a reality.
1
Undergraduate Scholarship Program for Individuals from Disadvantaged Backgrounds
Availability
U.S. citizen, 3.5 or above GPA, income limits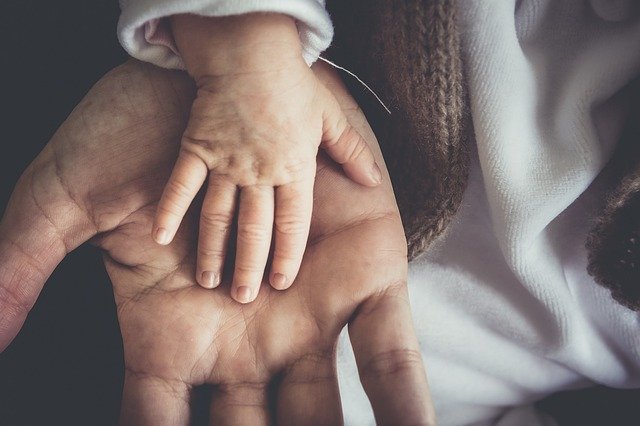 Easily one of the best scholarships available for single parents, this government-funded scholarship is worth pursuing. Students who are in the top five percent of their class are eligible to apply. Perfect for the single parent, the scholarship has income limits and applicants who lower on income scale qualify, which makes it a great fit for the single parent in school. One of the highest scholarships available, students may receive up to $20,000 to cover both educational and living expenses. In order to qualify, students must be pursuing a degree that will prepare them for a profession in the National Institutes of Health (NIH), and must sign a contract to serve as an NIH employee for ten weeks a year.
2
Women's Independence Scholarship Program (WISP)
Amount
Up to $2,000 per term
Availability
U.S. citizen, a female survivor of abuse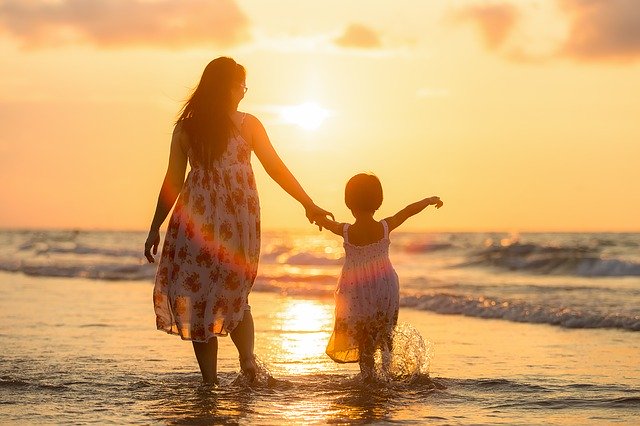 A redeeming opportunity for single mothers who have been in an abusive relationship, the Women's Independence Scholarship Program provides hope in hopeless situations. The scholarship was born out of a desire to help female survivors gain independence and self-sufficiency. The amount awarded is based on an individual's financial situation and applicants must have a critical need. Applicants need to display a strong desire to complete an academic program and have a plan to use their academic training in a career field. Additionally, the applicants must be in a program with a non-profit agency receiving counseling and services to help them as survivors of abuse.
Availability
Residents of Southern California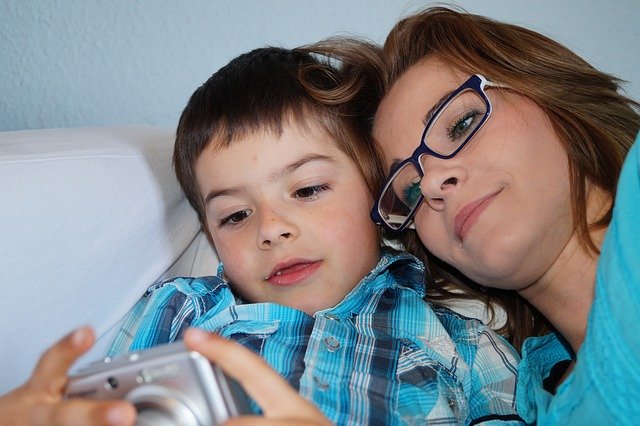 A heart-wrenching story, Raise the Barr was founded by Anthony Barr to help single parents attend school. When Anthony Barr was growing up, he and his mother lived with his grandparents. His mother worked two jobs while going to school to further her education. As a young child, he greeted her every night when she came home fatigued from a long day. Inspired by his mother, Barr's charitable foundation works to give single-parent households a better chance at continuing education.
Raise the Barr offers emergency grants for unexpected financial needs, scholarships for tuition and various other education expenses, and grants to give post-secondary opportunities to single-parent families.
The Foundation also provides emergency micro-grant funding of $500 or less to help single-parent undergraduate students who have unforeseen financial needs. This can include expenses for car repairs or medical bills. Emergency Grants are a one-time gift to help remove the obstacles and allow students to graduate.
Availability
U. S. citizen, single parent, low-income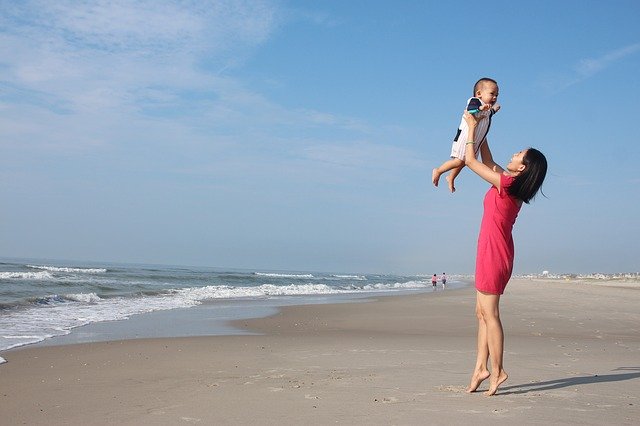 The Bethel Foundation provides excellent resources for single mothers. The most notable is a scholarship of up to $3000 to single mothers who are enrolled in an undergraduate program and are at- or near- poverty level. The scholarships are awarded per semester, and applicants must apply each semester and the money may be used for tuition or for books. Bethel's goal is to help single mothers better their lives by pursuing a degree that will increase their income-earning potential.
In addition to the scholarship, the Bethel Foundation also offers a wide range of programs to help single mothers. Other programs include a food bank and emergency pantry, a home-ownership program, cooking classes, and an angel's program to provide Christmas gifts to children of single mothers.
5
Soroptomist Live Your Dream Award
Availability
Provides primary financial support to the family
One of the highest awarding scholarships for single parents, the Soroptomist Live Your Dream Award is worth looking into. While the scholarship is limited to women who are the primary financial support their families, once awarded, it pays off. Up to $16,000 can be awarded to cover the cost of tuition, supplies, or even childcare. This makes it an excellent option for single mothers. Applicants also must display financial need.
The scholarship is not limited to U.S. citizens, and residents of Soroptomist International of the Americas' countries are eligible as well. Other application requirements state the applicant can not have a graduate degree, and they must be motivated to achieve educational and career goals.
6
Fontana Transport Inc. Scholars Program
Availability
First-generation high school seniors, pursuing particular majors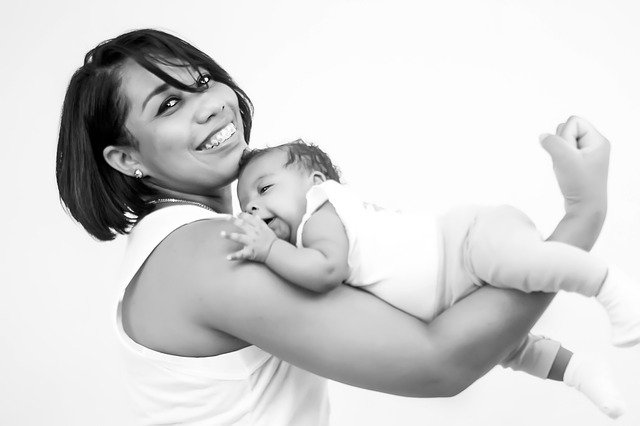 A great scholarship option for the single parent who is graduating high school, the Fontana Transport Scholars Program is worth considering. Based in Southern California, Fontana Transport Inc. is a family-owned trucking company. The owners are passionate about higher education and desire to help future leaders pursue a higher education degree. They believe that everyone deserves an opportunity to pursue a college education. Applicants must demonstrate financial need and must be first-generation high school seniors who are pursuing a full-time undergraduate degree at a four-year university. They also must be studying in the following areas:
Transportation Management
Science
Math
Pre-Med
Engineering ( Any field of engineering)
Architecture
Environmental Design
Spanish Language/Literature
Psychology
7
The Jackie Robinson Foundation Scholarship Program
Amount
Up to $30,000 over 4 years
Availability
Graduating high school senior, financial need
Single parents who are graduating from high school may be good candidates for the Jackie Robinson Foundation (JRF) Scholarship program. The program provides for the financial needs of the students and also provides hands-on mentoring and support services. Application requirements include:
8
Patsy Takemoto Mink Education Foundation
Availability
A mother with minor children, low income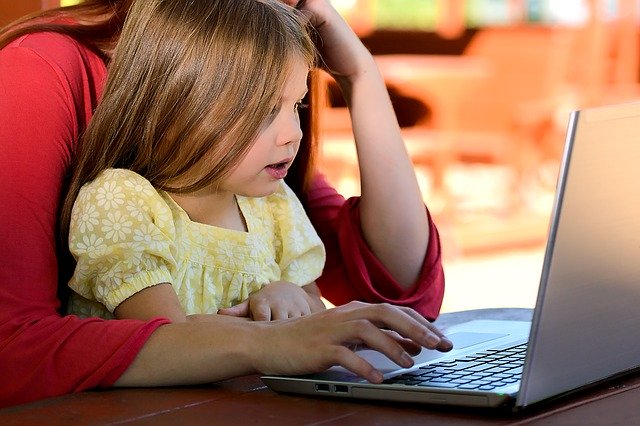 The Patsy Takemoto Mink award is one of the best scholarships for single mothers. The first woman of color to serve in the U. S. House of Representatives, Patsy Takemoto Mink was a woman who dedicated her life to both civil rights and women's rights. She was committed to provided educational opportunities for low-income mothers and children. The scholarship is awarded each year to up to five applicants in the amount of $5,000 each. Award money may be used for both educational or living expenses. Applicants must meet the following criteria:
must be a woman who is 17 years old or older
a mother with minor children.
must be pursuing their first degree at any level
enrolled in a not-for-profit institution or program
Low-income- annual family income less than $20,000 for a family of two; less than $24,000 for a family of three; less than $28,000 for a family of four
Amount
90% of unmet college cost, calculated based on Cost of Attendance
Availability
Residents of Siskiyou County, CA, or Oregon, high school seniors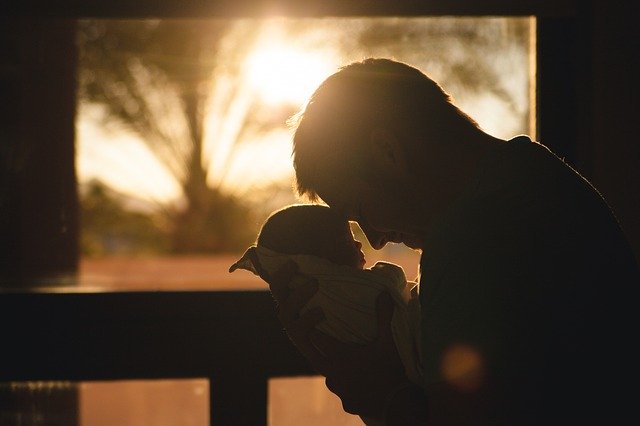 An excellent scholarship opportunity for single parents, the Ford Scholars Program was created to support students who otherwise would find it very difficult to earn a college degree. The scholarship was created by the founder of the Ford Family Foundation, Kenneth W. Ford. There are 125 Ford Scholars chosen each year. Once chosen, the scholarship is renewable for up to four years of an undergraduate program.
10
Ford Opportunity Program
Amount
90% of unmet college cost, calculated based on Cost of Attendance
Availability
Residents of Siskiyou County, CA, or Oregon, single parent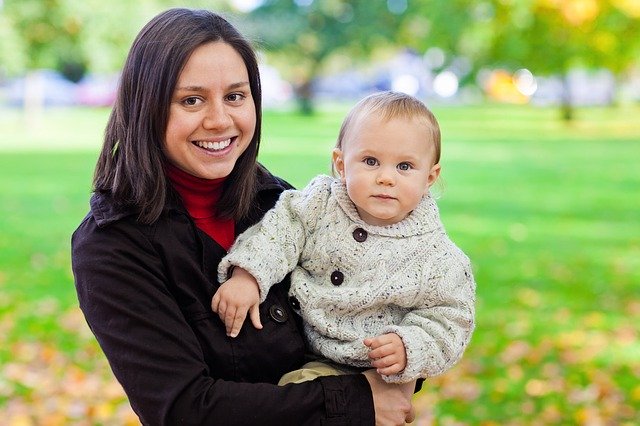 Residents of the State of Oregon or Siskiyou County, California will find this scholarship for single parents as one of the best. Created by Hallie E. Ford, who was one of the founders of The Ford Family Foundation, the Ford Opportunity Program assists single parents who are working to obtain a degree. There are up to 50 students selected each year. Applicants must be single parents who file as "head of household" on their taxes and who are attending or going to attend a college or university. The scholarship applies to both an associate or bachelor's degree and can be used for up to four years of education.
Amount
90% of unmet college cost, calculated based on Cost of Attendance
Availability
Residents of Siskiyou County, CA, or Oregon, adults 25 years old or older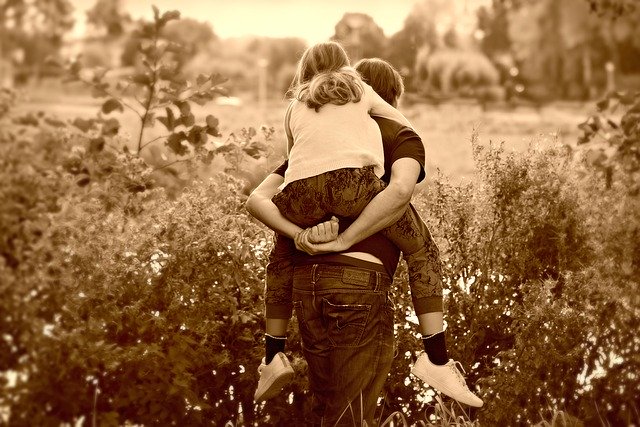 A great scholarship for single parents who are over the age of 24, the Ford ReStart Program is a need-based program. There are up to 46 Ford ReStart Scholars selected each year. This generous scholarship covers 90% of unmet college costs and takes into account the college's Cost of Attendance as well as other grants and scholarships. Students must be no more than halfway through their degree program and seeking either a two- or four-year degree. The scholarship only applies to students who are attending or planning to attend a college or university in either Oregon or California. Funds are available for up to four years.
12
Ford Sons and Daughters Program
Availability
Residents of Siskiyou County, CA, or Oregon, dependent children of Roseburg Forest Products employees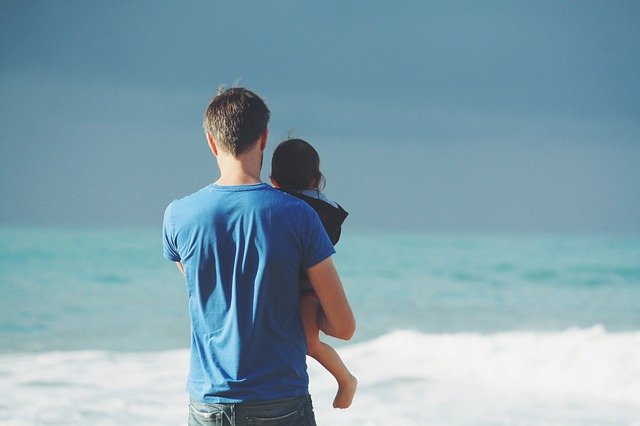 A potential scholarship for single parents, the Scholarship Program for Sons and Daughters of Employees of Roseburg Forest Products Co. is an excellent opportunity for those who meet the criteria. There are very specific criteria, but for those who qualify, this is a great opportunity. In addition to being a dependent of a Roseburg Forest Products Co. employee, applicants must be seeking a technical degree and 21 years old or younger. The number of recipients varies each year. Once chosen, students can renew the scholarship each year if they are able to demonstrate satisfactory academic progress.
13
Arkansas Single Parent Scholarship
Amount
Varies based on need and residence
Availability
Residents of Bowie County, TX, or Arkansas, single parent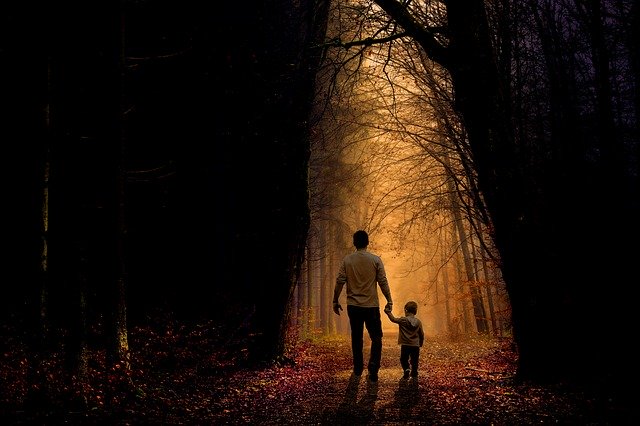 The Arkansas Single Parent Scholarship is an excellent resource for those in the right geographical location. The scholarship is for single parents specifically and for those who are in the lower-income brackets. Although you must have a high school diploma or GED, the required GPA is only 2.0. Applicants must be working towards a degree that will later help them support a family. Students who are interested in pursuing other scholarships should check out their website, as there is an abundance of other resources and scholarship information. In addition to providing scholarships, the ASPSF provides other valuable resources to single parents. These include:
Career or Financial Planning
Tutoring and Mentoring
Referrals to Other Resources
14
Educational Foundation for Women in Accounting
Amount
Varies based on a scholarship awarded
Availability
Female who is pursuing an accounting degree, financial need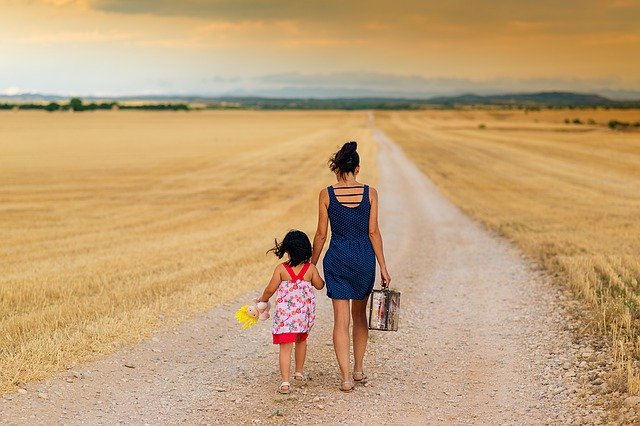 The Educational Foundation for Women in Accounting offers several excellent scholarships for single women. Scholarships are as follows:
The Women In Transition scholarship is awarded to a woman who is the primary source of support for her family and is pursuing a Bachelor's degree in Accounting. Recipients are awarded up to $16,000 over four years.
The Women In Need scholarship is for a female who is the primary income source for her family and is pursuing a Bachelor's degree in Accounting. Winners are given $2,000 per year for two years can be renewed with a GPA of 3.0 or higher.
Institute of Management Accountants IMA® is given $2,000 to women who are working toward a Bachelor's degree in Accounting. Winners of this award are also given a one-year student membership to the IMA, the CMA exam entrance fee, and the exam registration fee.
The Rhonda J. B. O'Leary Memorial scholarship is for $2,000 and is awarded to an undergraduate or graduate student attending college in the State of Washington and pursuing a degree in Accounting.
An annual scholarship, the Michele L. McDonald Memorial is $1,000 towards an Accounting degree. Preference is given to a woman returning to college from the workforce or after raising children, making it an excellent choice for a single mother who wants to pursue education to better her career.
The Moss Adams Foundation awards an annual scholarship of $1,000 for women who are pursuing a Bachelor's degree in Accounting. This scholarship is available to minority women, or women who are returning to school to finish their degree.
15
Jeannette Rankin Women's Scholarship Fund – Emerge Scholarship
Availability
Residents of State of Georgia, age 25 or older, low-income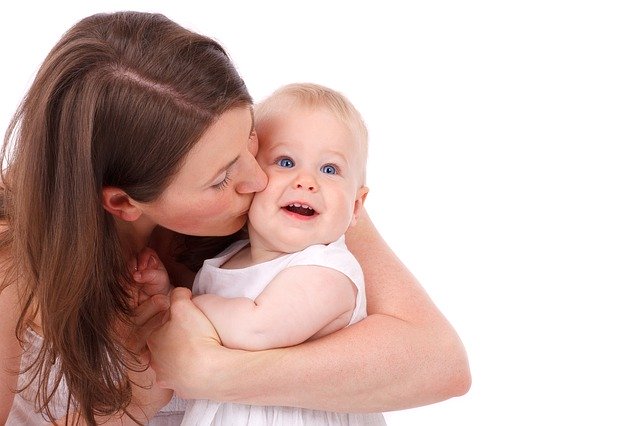 A scholarship that single mothers won't want to miss, the Jeannette Ranking Women's Scholarship is fairly simple to apply for. Qualifications include income (only low-income women qualify) and applicants must be enrolled in a non-profit institution pursuing a technical, associate's, or first bachelor's degree. Winners will be accepted based on an essay explaining their goals, how they plan to reach their goals, and how they will use their education to give back to the community.
16
Jeannette Rankin Women's Scholarship Fund
Availability
Residents of State of Georgia, age 35 or older, low-income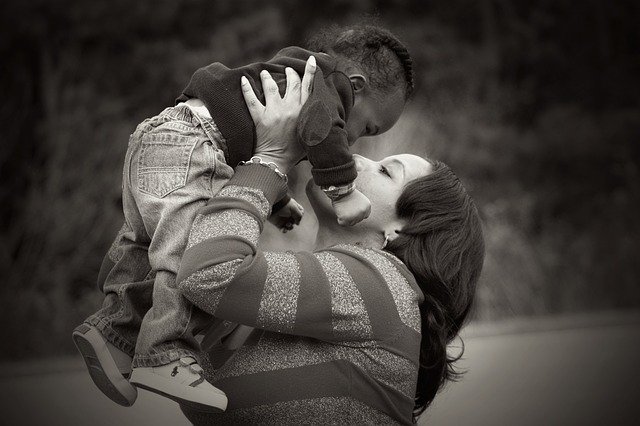 A perfect scholarship for older single mothers, the Jeannette Ranking Women's Scholarship is awarded in the amount of 2,000 each year. Application qualifications include income, applicants must be enrolled in a non-profit institution pursuing a technical, associate's, or first bachelor's degree. Applicants must also submit an essay explaining their goals, how they plan to reach their goals, and how they will use their education to give back to the community.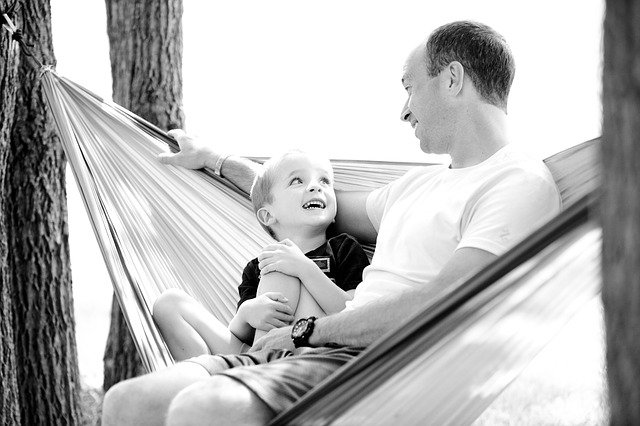 There are several scholarships for single parents available through the SR Education Group. The group is designed to help prospective college students find a school suited to their individual needs, from low tuition costs to degrees that lead to career advancement and increased salaries. SR Education focuses on providing comprehensive, unbiased information. The available scholarships, which are all in the amount of $5,000 are the Community College Scholarship, Military Scholarships, Undergraduate Scholarships, and Graduate Scholarships. Truly dedicated to supporting college students, SR Education Group has awarded approximately $637,000 to needs-based scholarships since 2010.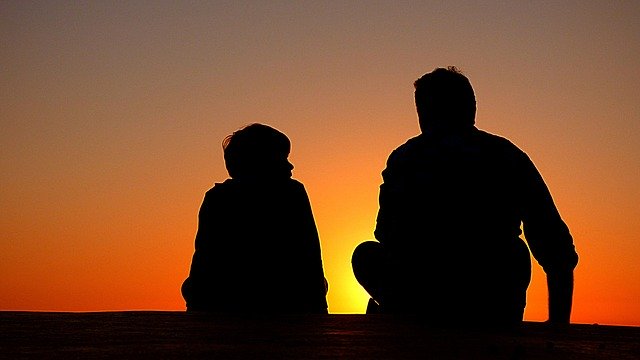 An excellent resource for scholarships for single parents, Scholarship America was born out of a dream by an optometrist, Dr. Irving Fradkin. He believed that if everyone in the community gave just one dollar towards a scholarship fund, every student in the community would be able to attend college. The dream, born in 1958, worked, and today, Scholarship America is the nation's largest private, non-profit scholarship organization. The organization has given more than $4.2 billion to over 2.5 million students and continues to give money away each year. The number and type of scholarships available through Scholarship America are vast, and the best way to find a scholarship that fits your needs is to visit their website and browse through the list, seeing what qualifications you meet.
19
National Hook-Up of Black Women, Inc.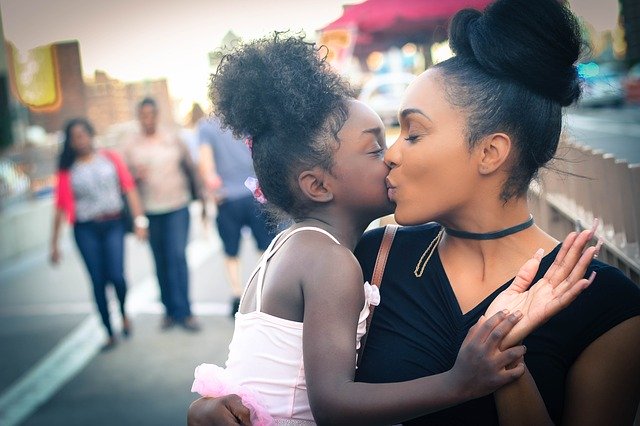 The National Hook-Up of Black Women, Inc. offers two great scholarship opportunities for single mothers. The two scholarships are the Dr. Arnita Young Boswell Scholarship, and the Dr. Wynetta A. Frazier Scholarship "Sister-to-Sister." The non-profit group was founded by Dr. Arnita Young Boswell and 13 other women in 1974 during the Fourth Congressional Black Caucus Legislative Weekend. These passionate women of color met in a hotel room and organized a national forum to voice the needs and concerns of Black women and children. Along with supporting Black women in leadership roles, especially in Congress, they work to empower young women to color to get an education and make a difference in their communities.
20
LITA / LSSI Minority Scholarship in Library and Information Technology
Availability
Minority who plans to enter the library or automation field of study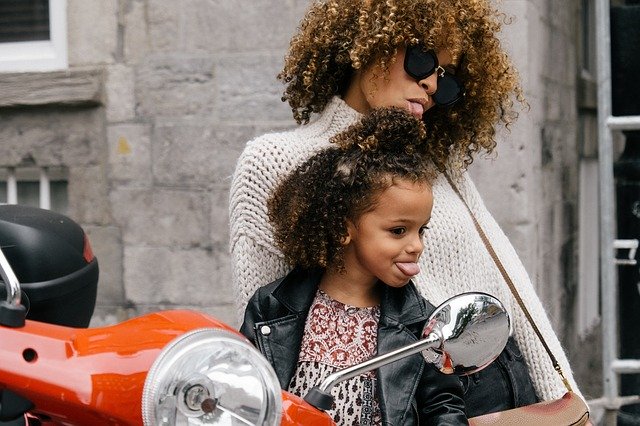 Awarded annually, this scholarship is for a minority who is seeking to enter into the library or automation field of study. This could be an excellent career choice for a single parent as the field is in high demand and offers a flexible work schedule. Applicants must submit letters of reference and a personal statement describing their commitment to library science. It should be noted that the scholarship is for someone who is earning a master's degree.
What are scholarships?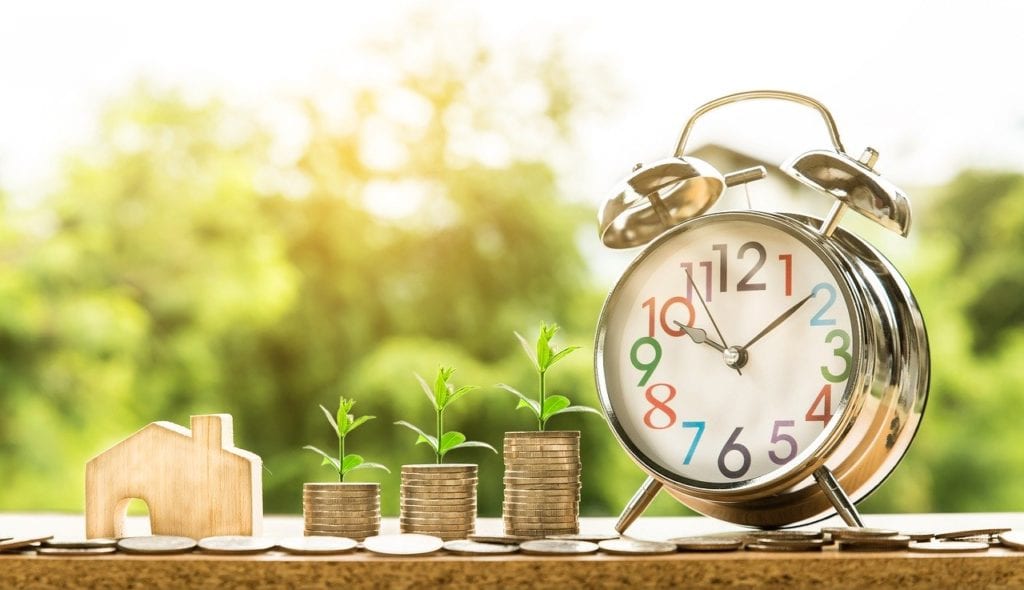 Scholarships are in essence, free money. They are awarded based on various criteria set up by the awarding institution. Usually, they are based on the qualifications, merit, and academic achievement of the student. Anyone can apply for scholarships, as long as they meet the specific criteria decided on by the individual scholarship board. Scholarships are available to students within a broad range of education levels, income levels, majors, interests, demographics, and ethnicity. There are thousands of scholarships out there, all you have to do is look. They are offered nationally through federal funding but also through private sponsors. Scholarships are different than student loans in that they do not have to be repaid after college. Here is a list of Easy Scholarships! Quick College Cash.
How do I apply for scholarships?
The criteria and eligibility vary with each scholarship, but in general, the application process includes some general requirements. In general, students are required to submit transcripts, letters of recommendation, and an application. Many of the scholarships on this list require some sort of essay explaining how you feel that you meet the criteria. Those applying for an inclusive and/or highly competitive scholarship may be asked to attend a personal interview. Even applicants who aren't pursuing an exclusive scholarship may be asked to attend an interview as the giver often desires to meet the people they are giving to. The most important part of applying for scholarships is to make sure that you pay attention to the details and note the deadlines associated with the particular scholarship.
What are the best tips for winning scholarships?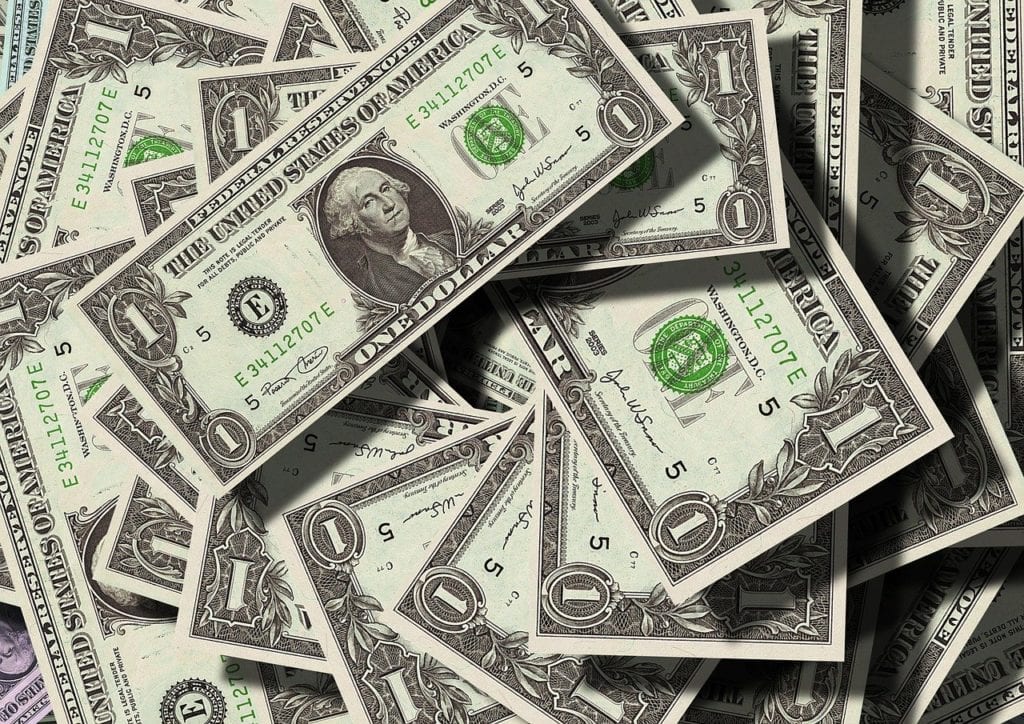 Details, details, details! Follow all of the instructions carefully. The scholarship application process is intended to demonstrate your ability to be disciplined and professional. If the requirements ask for a 500-word essay, and you submit an essay with 800 words, this will be noted. If they ask for your transcripts, resume, and a letter of recommendation, make sure that you include all of these elements. Assume that this is a test. The benefactors awarding the scholarships may just throw out applicants who don't follow the directions.
The early bird catches the worm. Start your search as early as possible. Scholarship application deadlines for the upcoming year are usually months in advance. This is never a last-minute thing. As soon as you know you want to go to college, start your search. It is never too early to begin looking into available scholarships and gathering your application materials.
Share yourself! Each scholarship benefactor has a personal reason for why they are offering the scholarship. On this list, there is a patron who is looking for single mothers to award with college money after watching his own mother work to provide for her family for years. Every scholarship has a backstory, and you may be the perfect candidate, exactly who they are looking for. Make yourself personal. Especially in your essay, tailor your answers to the scholarship and explain why you are the right fit. Stay away from generic, 'form letter' essays. They are a guaranteed way to lose.
Be aware of your online profiles. In today's age, it is easy for people to learn the good, bad, and ugly about someone else. Often, our personal lives are posted all over the internet. It is common for those reviewing your scholarship application to search for you online and learn more about who you are. Remember, they want to award the scholarship to someone they deem worthy, someone who is going to put their money to good use. Think about what your profile and social media account say about you. Are you someone they want to entrust with potentially thousands of dollars? Search for yourself and think about how you look to someone who doesn't know you. Make sure your online persona is professional and presentable for a scholarship review board. For more information on this topic, read Guide to Managing Your Online Presence.
Sell yourself! Use the extra materials to your advantage. If you have the option to include reference letters, recommendations, or other resources, use it. Let others vouch for you. The extra information included in your application will improve your chance over someone else who didn't provide these resources.
Where do I find scholarships?
There are many places to look for scholarships, from the widely-known and obvious to the unexpected and obscure. Here are some examples of where to find scholarships that are right for you: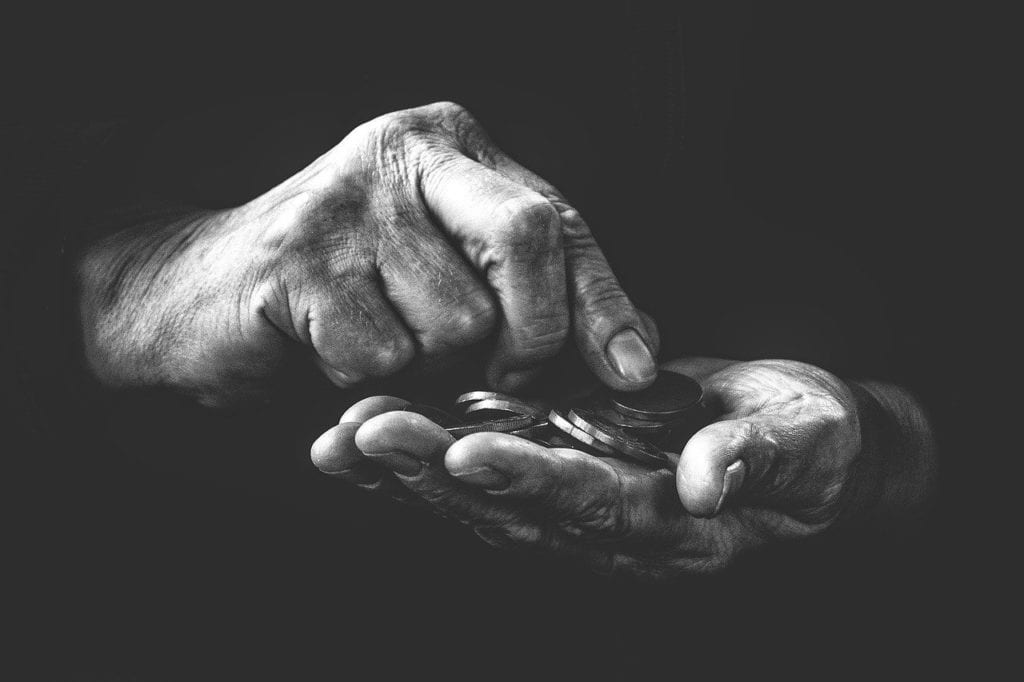 Your college: While this may be obvious, start by filling out the FAFSA. Oftentimes, there is not only student loans to be won, but the college or university may offer some free money. It is worth a try and a great place to start your search. Many find it surprising at just how many scholarship opportunities are available. Contact the financial aid office to explore school scholarships and see what they recommend.
Local Organizations: Many local organizations offer scholarships to students in their community. In fact, many of the scholarships we found when researching for this article were for local students. Often the criteria included being a resident of a particular county, a graduate of a certain high school, or a member of a local organization.
Foundations: There are hundreds of non-profits and organizations devoted to providing scholarships and supporting higher education. Though criteria vary with each opportunity, for those who are willing to wade through the information will be pleasantly surprised to find free money. This type of funding exists at the local and national levels for eligible applicants.
Religious Organizations: Your local place of worship may have scholarship opportunities for students within their congregation. In fact, many religious organizations want to support their local students. Ask the people in charge and see what is available. They may even take up a collection on your behalf!
Your workplace: Check with your employer for sponsorship opportunities. Many workplaces want to support their employees who are going to school. Ask your boss if the company pays for tuition, childcare, or other school-related expenses. Businesses know that it benefits them to have employees who are educated and are motivated to help.
For more information, check out our other helpful resources: