Guide to Getting Your Degree Online as a Single Parent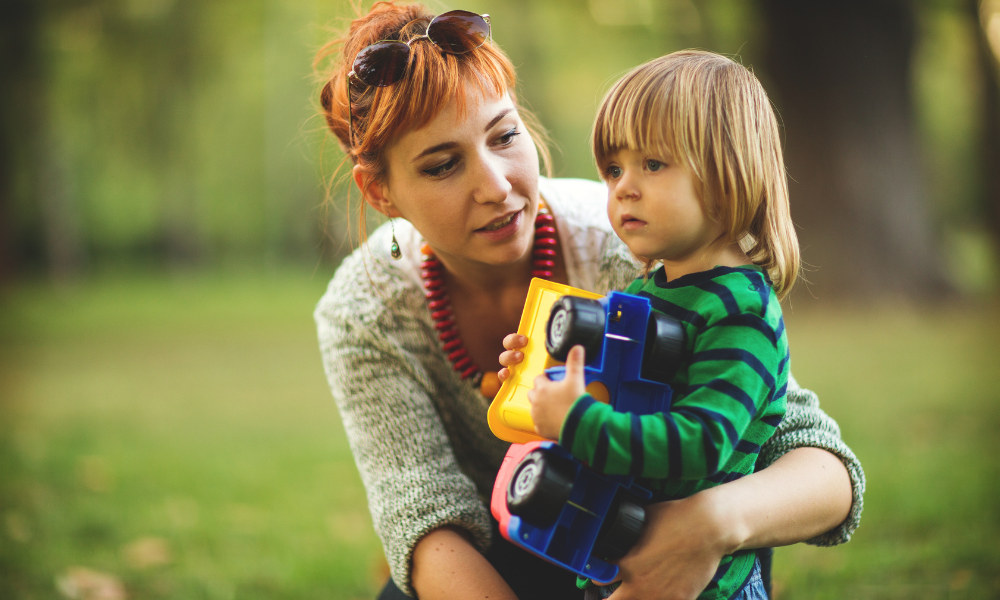 Find your degree
Online College Plan is an advertising-supported site. Featured or trusted partner programs and all school search, finder, or match results are for schools that compensate us. This compensation does not influence our school rankings, resource guides, or other editorially-independent information published on this site.
HOW TO GET YOUR DEGREE ONLINE:
FOR SINGLE PARENTS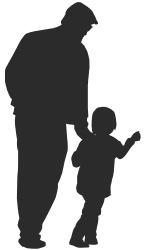 As a single parent, earning a degree can be extremely difficult, even with the added flexibility that online college affords. However, with careful planning, good habits and determination, it can be a readily achievable goal.
With this resource guide, we strive to assist those that want to obtain a degree online, but have the responsibility of being a single parent first. From setting and maintaining positive study practices to tips on how to juggle your job, your responsibilities to your family and your education, we cover every aspect of online college for students who are raising children as single parents.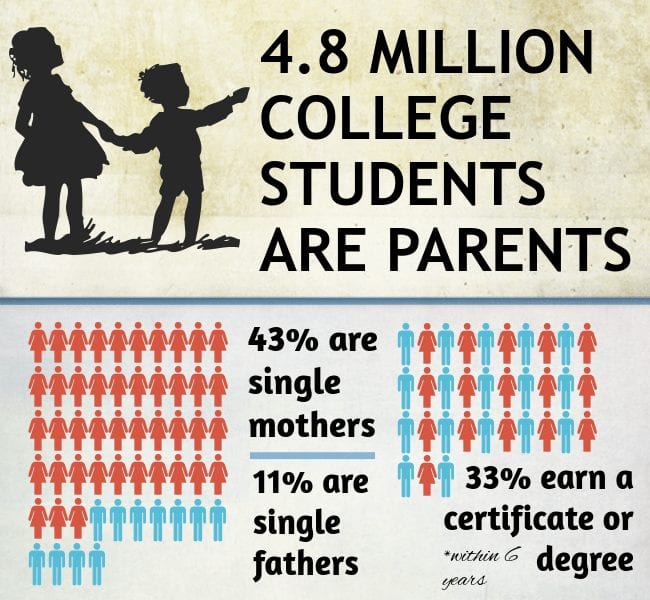 Online Education vs. Traditional Education
As a single parent, attending classes online rather than on-campus will work in your favor in several BIG ways.
Featured Programs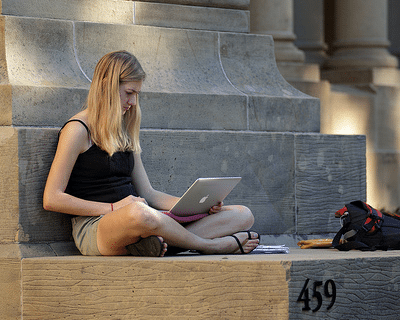 An online education is significantly more flexible than a traditional education. By attending your classes online, you will be able to complete your coursework on your own schedule. This allows you to spend time with your children and study while they are in school, visiting friends, napping or tucked in bed for the night.
Online college students rarely have the childcare expense or hassles that traditional students do. Lack of adequate childcare and expense of childcare are two of the top reasons only 1/3 of student parents graduate. Single parents with support systems typically maintain higher GPAs.
In addition to having more choices about your online education, you will also be able to have a wider selection of schools and programs to choose from, as the school's distance to your area of residence will become a non-factor in your decisions.
Another benefit is that many online programs are also significantly more affordable than their traditional on-campus counterparts.
The amount of convenience and affordability an online education offers are great incentives for not only single parents, but for many students.
How to Effectively Juggle Your Family, Job and Education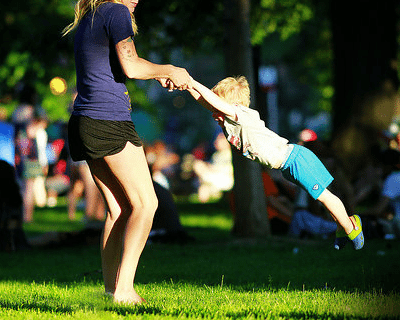 The main thing to keep in mind an an online college student and single parent is you have to set a schedule and stick with it as much as possible. This can be quite a challenge.
Obtaining your education online affords a large amount of flexibility, but due to your other responsibilities as a single parent you must exercise a high degree of self-discipline.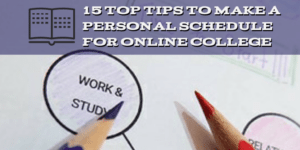 The easiest way to stick to a schedule is to set aside specific times to study and to complete your coursework, preferably at a time of day where you're able to have the greatest amount of personal, quiet time. This can be a tall order with a hectic life, but it is still extremely vital. Studying when there are fewer distractions around will allow you to retain the information better; giving you the best possible chance to have a successful college experience.
If your schedule allows you, try and set your personal time aside at a time of the day when your child is asleep, at school, or otherwise outside of the house.
Be optimistic and enjoy your time learning. Always keep in mind that no matter how difficult things might seem, by obtaining a college education, you will be equipped to obtain a better job, leading to a better quality of life for both you and your child.
Try and be as consistent as possible with your daily routine and scheduling. A routine helps to ensure that your time is properly structured and utilized.
Choosing Your School
An extremely difficult aspect of obtaining a higher education is also one of the first and most important step that needs to be taken; choosing which school to attend.
After deciding to pursue a college education and determining what career path you wish to take, you will need to find a school that offers your degree program online.
Once you have narrowed down your list you should perform due diligence by finding out which schools are the most reputable. You should be looking for nationally (and even internationally) recognized schools whenever possible. Ensure the schools are all fully accredited by a United States Department of Education (US DoE) and Council for Higher Education Accreditation (CHEA) approved Regional Accreditors. Whenever applicable you should ensure that the program you wish to enroll in at a school also holds program accreditation; however, keep in mind that not all programs will have dedicated accreditation. By finding out which schools are both reputable and accredited, you will be able to even further narrow your list.
Once you have narrowed down your list based on program availability, the school's reputation and accreditation, you can then base your selection on various other criteria that is most important to you.
This criteria can include things such as:
Scholarship and Grant Opportunities;
Time Required for Program Completion;
Unique Aspects of the School or Program;
Alumni and Career Networking Opportunities, and;
Career Placement Assistance and Internship Programs among others.
Once you have a short list of schools, try reaching out to them for additional information. You can also try to reach out to alumni and current students of the school to gain a more intimate and detailed portrait of the school as a whole. By following these steps, you should be able to find a school that suits you.
Accreditation
There are two different kinds of legitimate accreditation types:
Institutional Accreditation:
Institutional Accreditation is a type of accreditation that covers an institute of higher learning as a whole. This type of accreditation is awarded either by a National Accreditor or a Regional Accreditor. This form of accreditation is a sign that a school maintains–and strives to increase–a high-caliber educational environment.
Specialized or Programmatic Accreditation:
This form of accreditation covers a specific program that a school offers, such as a Nursing program or an IT program. A program that has received a Specialized or Programmatic Accreditation is an indicator that this program is of a high-quality nature.
Affording Your Education
The cost of a college education is something that can make a single parent (or anyone!) cautious of attending, but — with the right resources — obtaining a college degree can be a lot more affordable than one might initially assume. There are numerous easy scholarships, grants and low-interest loans out there that are available to those that need them.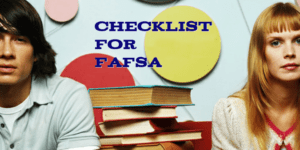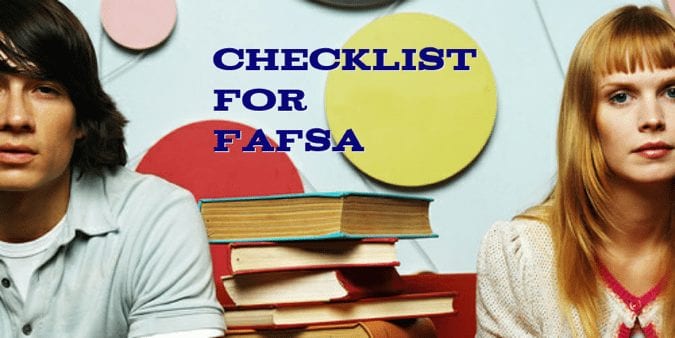 The first step of determining your eligibility is to fill out the Free Application for Federal Student Aid (FAFSA). Once you have completed the FAFSA, you can search for other scholarships that you could be eligible to receive. There are many private, foundation-funded scholarships and grants available to those that meet specific criteria.
In addition to scholarships, grants and loans, there is also a tax break that many students are eligible for known as the American Opportunity Credit that can help to recoup some of the costs.
Resources
Accreditation:
Student Aid: