Online Education Degree Programs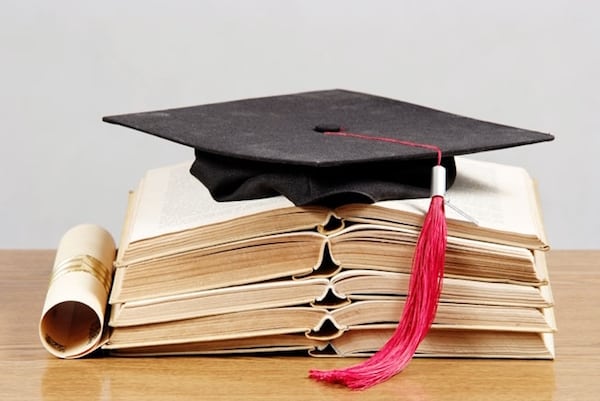 Online Education Degrees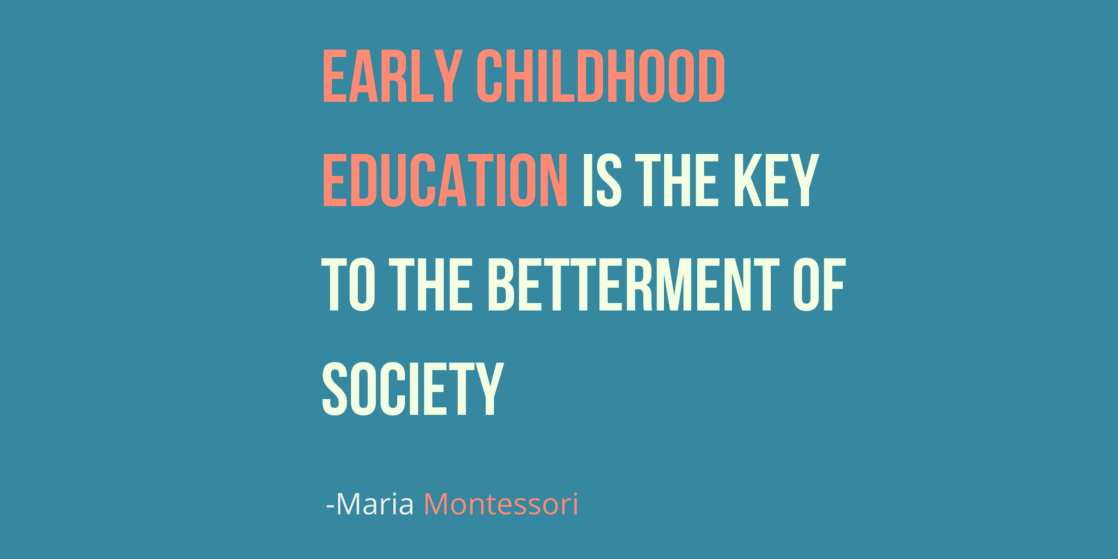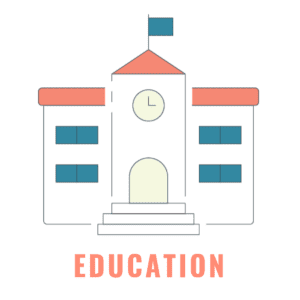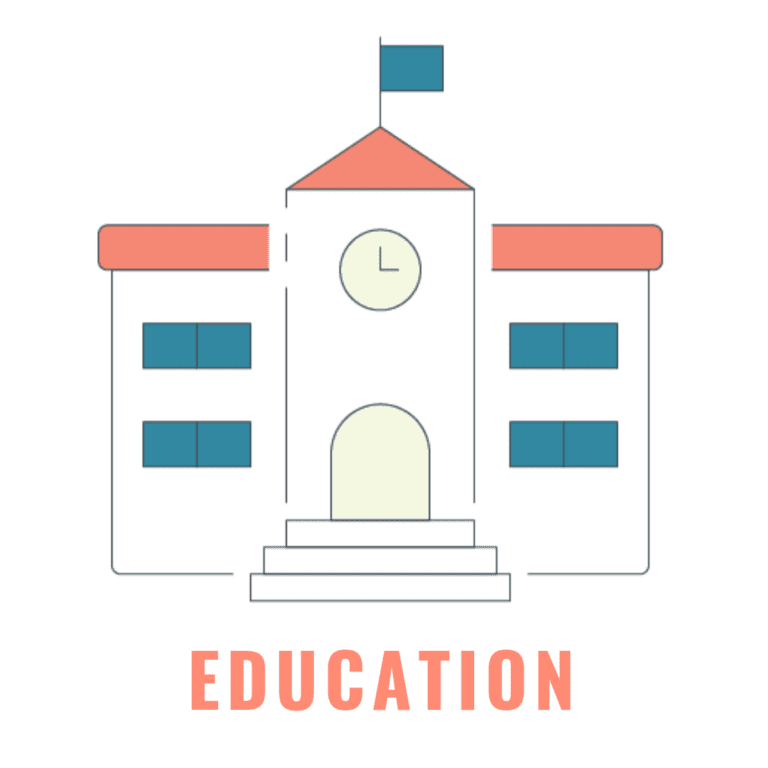 It's hard to find a person that has not had a special experience with an educator in their life. From the most privileged, to the most disadvantaged childhood, teachers are the gatekeepers of knowledge and front-line defense against harm to our children.
Teaching — at any level — not only prepares one to excel in a particular subject but sets up one's self-esteem, crucial planning skills, and ability to cope with the world. Besides parents, educators are arguably the single most important figures to our development as people pre-K through doctoral work.
Because teaching and education are such important fields, here at OnlineCollegePlan we've devoted a great deal of time and research to providing up-to-date and informative resources for finding education degrees. Interested in seeking a degree in education today? Check out our ranking of the best online bachelor's in education degree programs today!
General Education Degree FAQs
What do Teachers Do?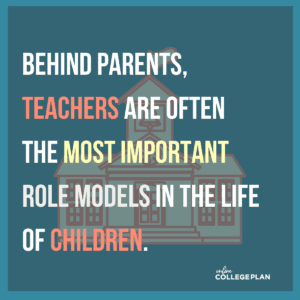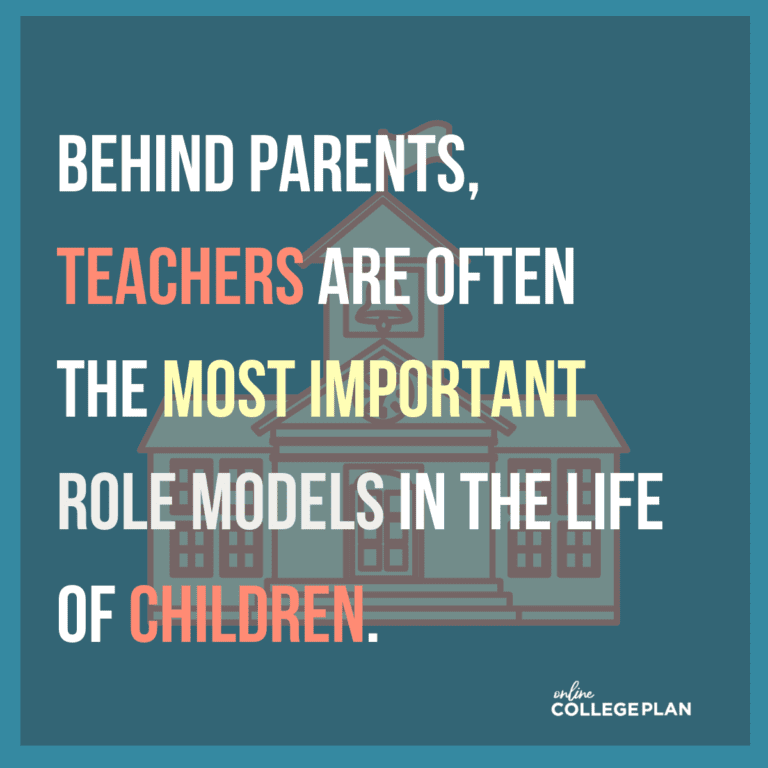 We've all seen some of what teachers do, but as students, few of us know the full breadth of responsibility that comes along with teaching. Teachers prepare age and developmentally-appropriate material to best engage students in achieving educational outcomes. Additional responsibilities of teachers include:
Staging interventions for cognitive, behavioral, or emotional needs of students.
Keeping parents and other support workers "in the loop" regarding each child.
Creating goals and tracking progress towards goals for all students.
Preparing students for and supervising evaluations.
Manage classroom and school-wide behavior of students.
Work with school administration to achieve standardized testing outcomes.
Keep up-to-date on professional and curriculum-centered standards.
By employment, the largest number of teachers are employed in the classroom teaching to single grades (in elementary school settings), or single subjects across multiple grades (in middle and high school settings).
Additionally, there is a wide range of support and specialized positions within education including the following:
Special Education Teachers
English as a Second Language or English as a Foreign Language Teachers
Speech Language Pathologists
School psychologists
School Counselors
Educational Technology Specialists
Librarians
Health Educators
School administrators
Lead Teachers
Educational Paraprofessionals
How much do teachers earn?
Teacher earnings vary based on the amount of time one has been a teacher, the education level of the teacher, the location one is teaching at, and the subject one teaches. A nationwide average of salaries shows that the average starting salary of a teacher is $38,617, while the average teaching salary is $58,950.
Average Teacher Salary by Location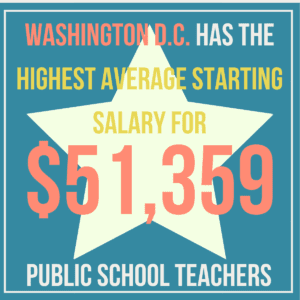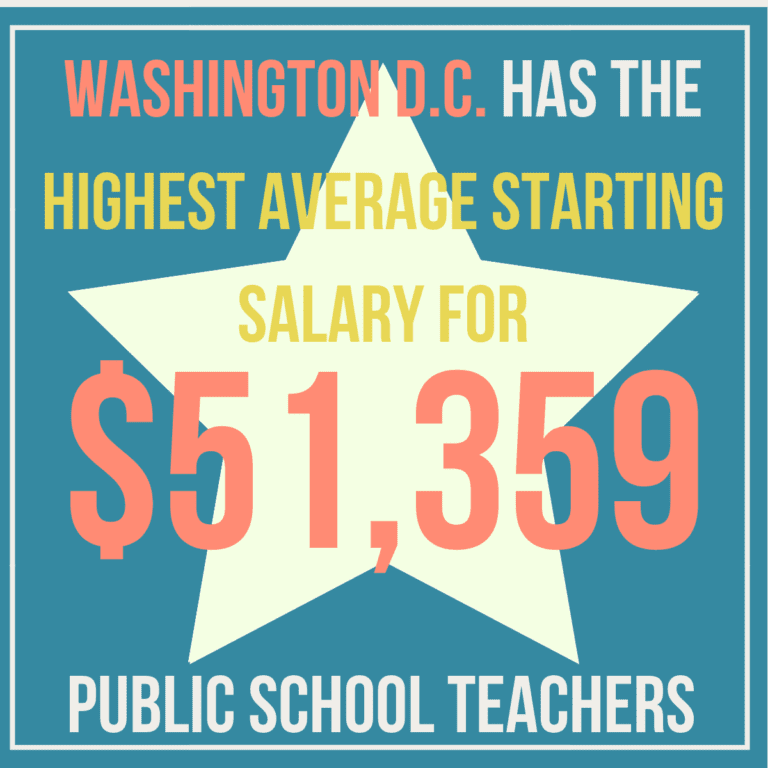 When looking at individual states, however, these numbers vary widely. The lowest average starting income for public school teachers in America is in Montana, with an average starting salary of $30,036. Washington D.C. has the highest median starting salary for public school teachers: $51,359.
Looking at the average salary for all teachers by state, the range is even wider. The highest average salary for all public school educators in a state can be found in New York. There the average teacher makes $79,637. South Dakota is home to the lowest average teacher salary at $42,668.
Average Teacher Salary by Employer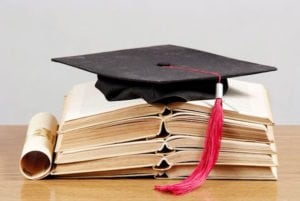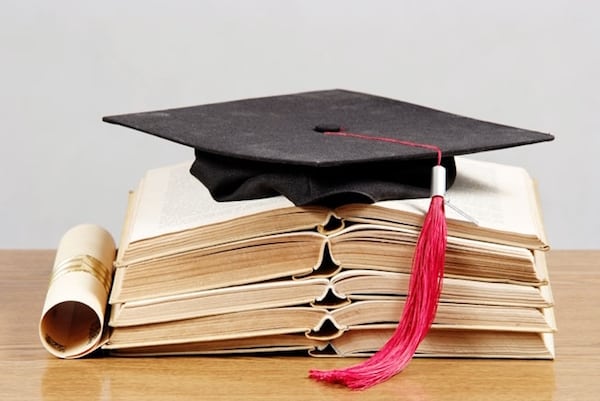 The largest employer of teachers in any metro area are public school districts. That doesn't mean that there aren't many other locations where educators find employment. Private schools, charter schools, religious schools, tutoring services, testing centers, universities, and support settings are all large employers of educators as well.
In teaching roles, private schools, charter schools, religious schools, and higher education settings are some of the largest non-public school employers. Though these numbers depend on a number of factors, average salaries for the previously listed settings are below:
Average Private School Teacher Salary: $36,250
Average Charter School Teacher Salary: $44,500
Average Religious School Teacher Salary: $30,000
Average Non-Tenure Track Higher Education Teacher Salary: $50,341
Average Tenured Higher Education Professor Salary: $83,785
Average Teacher Salary by Education Level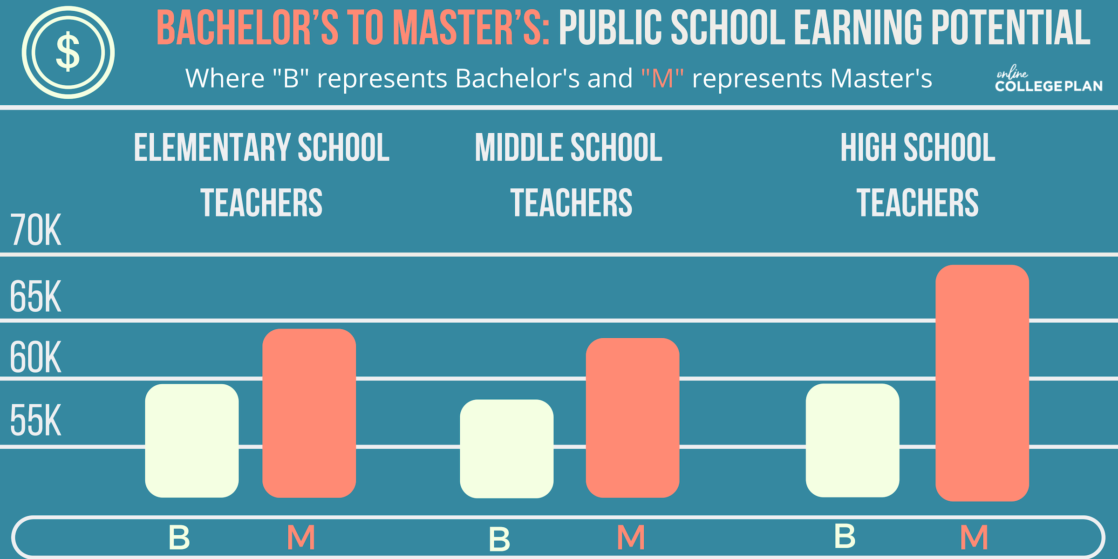 Generally speaking, educator salaries go up in tandem with the level of education of the educator.
Paraprofessional educators generally only require an associates degree and make the least of major educator types. Licensed teachers in public schools require bachelor's degrees and make more.
Teachers with master's or doctoral degrees — particularly in in-demand disciplines — tend to make $50,000-$70,000. School administrator positions often prefer master's, education specialist (Ed.S. degrees), or doctoral degrees, and pay the most of public school positions, sometimes rising to $90,000.
For educators in higher education settings, pay can range from >$50,000 for adjunct professors, to several $100,000's for administrators or professors at top universities.
Below we'll list nationwide average salaries for educators based on degree level:
Public Elementary School Teachers
Average Salary for Bachelor's: $59,020
Average Salary for Master's: $64,922
Public Middle School Teachers
Average Salary for Bachelor's: $57,600
Average Salary for Master's: $63,360
Public High School Teachers
Average Salary for Bachelor's: $59,170
Average Salary for Master's: $68,170
While for many teachers the above numbers may act as some guide, note that salaries vary significantly between states and even school districts within states. Two states with some of the highest earning teachers include California and New York. As these are also two of the most populous states, they tend to skew average earnings numbers upwards closer to averages for California and New York.
Average Teacher Salary by Subject Taught or Role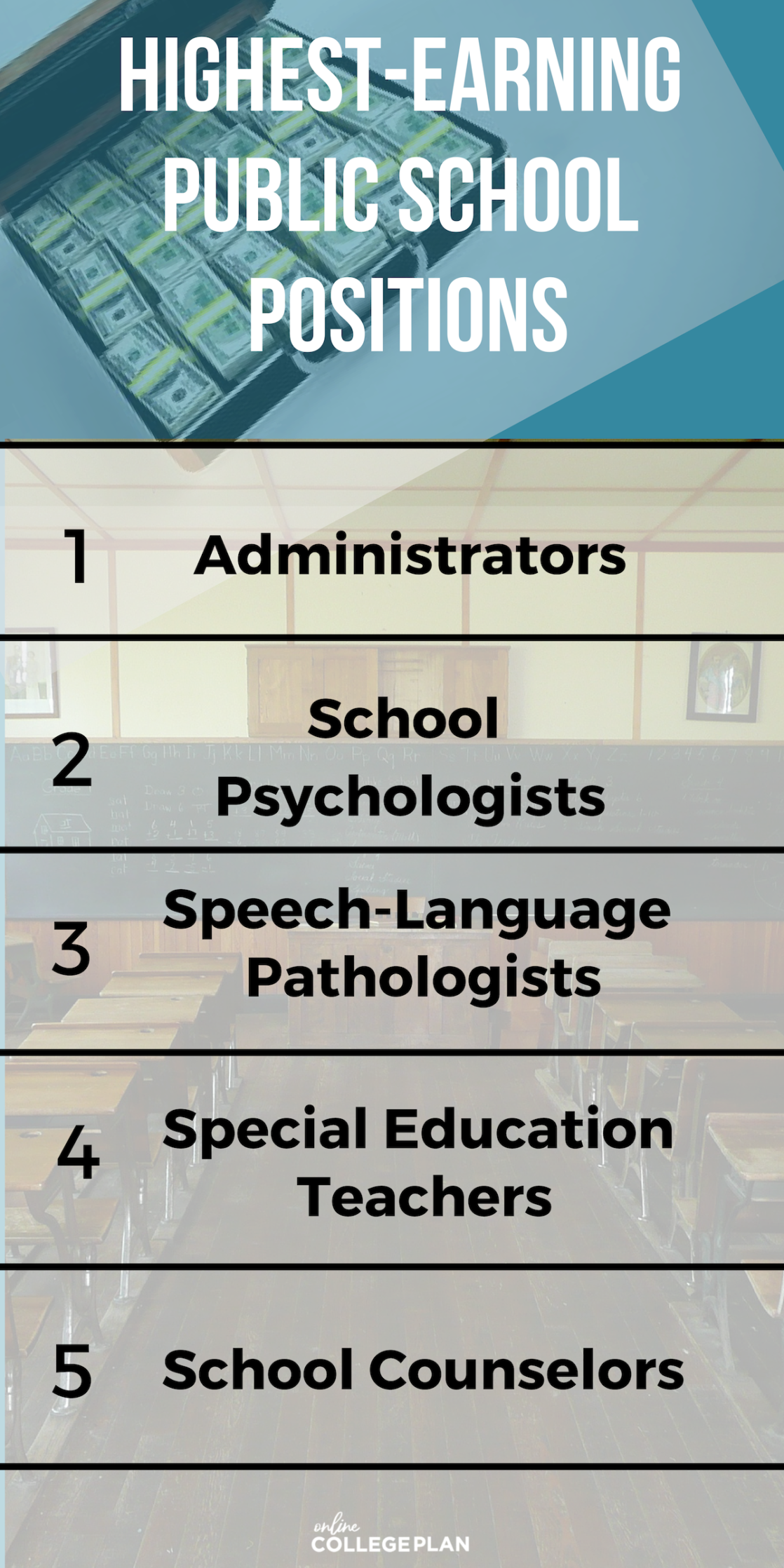 Specialty roles in schools, as well as the subject you teach can also greatly impact earnings. Below we'll look at the average salary of teachers in specialty roles:
Special Education Teachers: $57,870
Speech-Language Pathologists: $76,900
English As a Second Language Teachers: $54,337
School Psychologists: $78,690
School Counselors: $57,620
Primary and Secondary School Administrators: $90,410
School Librarians: $53,000
Particularly at the middle and high school levels, teachers may make more or less depending on what subject they teach. Below are nationwide average salaries by subject taught:
Physical Education Teachers: $47,019
High School Language Arts Teachers: $48,176
High School Math Teachers: $55,035
High School Science Teachers: $52,127
High School Foreign Language Teachers: $52,853
High School History Teachers: $44,573
High School Art Teachers: $55,000
High School Music Teachers: $45,000
Potential teachers should note that these figures are only for illustrative purposes. To ascertain a more accurate figure, check with your local school districts or potential future employers. In public school districts, information on teacher salaries is often public and listed by years of experience, subject, and education levels of teachers.
Want more information on teaching careers? Check out our job pages below!
What degree do I need to become a teacher?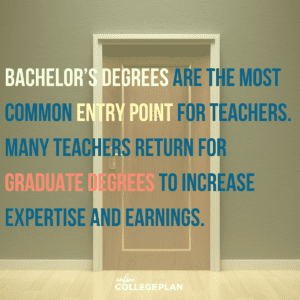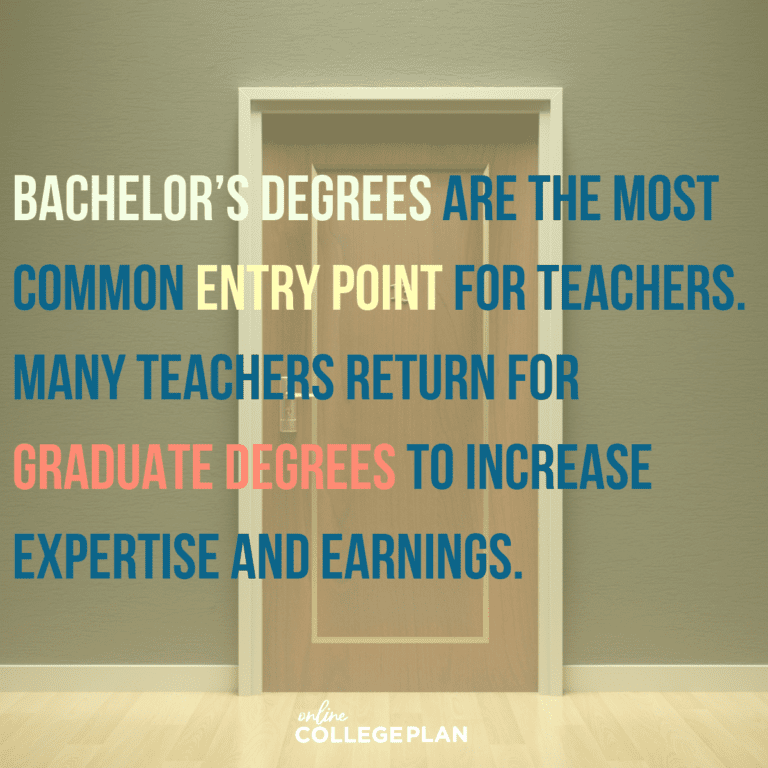 You can get into educator roles with any degree level. For some paraprofessional positions, certificates at the associates level can get you in the door.
With that said, the most common entry point to educator careers is with a bachelor's degree. At K-12 levels in public schools, any student wishing to become a teacher can obtain many of the licensing requirements by pursuing a bachelor's degree in education. For students wishing to teach a specific subject, like math, social studies, or music, it is common to also major in the subject you would like to teach.
In many private and religious schools, teachers do not need a teacher's license. Though this requirement varies from school to school.
For potential educators who have obtained an undergraduate degree in a topic other than education and are seeking to become licensed, meeting requirements for licensure separately from a degree is common.
The following components are common to most states' licensing requirements. They are included in most bachelors-level education degrees, some masters-level education degrees, or may be obtained separately from a degree program.
Traditional Route to Teacher Certification
Complete a several course teacher prep program
Complete a supervised student teaching experience
Take your state's required licensing exams (Praxis Exams in 46/50 states)
For candidates with prior un-licensed teaching experience, exceptional academics, or who are entering high-demand teaching areas, non-traditional teacher certification routes are often available. Though they vary by field, location, and the facilitator of the certification, non-traditional certification routes often include the following:
Common Non-Traditional Route to Teacher Certification
Accelerated courses or non-credit teacher prep seminars
Rapid placement into supervised teacher roles
Taking of state's required licensing exams at some point after beginning to teach
Alternative teacher certification programs are available in nearly every state, though often only through certain approved facilitators. Non-traditional teacher certifications almost always require candidates to hold a bachelor's degree already. In most cases, non-traditional candidates must pass the same licensing exams as traditional candidates but are granted additional time to pass these exams. Many non-traditional programs allow students to start teaching before the passing of their exams.
Degrees Leading To a Teacher's License
Not all degrees in education lead to teacher licensure. Particularly at the graduate level, some degree programs help to increase the skills and knowledge of already-licensed teachers, while some help to prepare teachers for first-time licensure or licensure in a new subject matter area.
Generally speaking, there are three types of degree programs centered around the aim of help you to become a licensed teacher:
Bachelor's in Education Degrees
Master's-Level Degrees Focused on Licensure
Educational Specialist (Ed.S.) Programs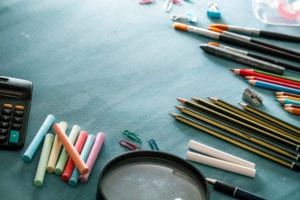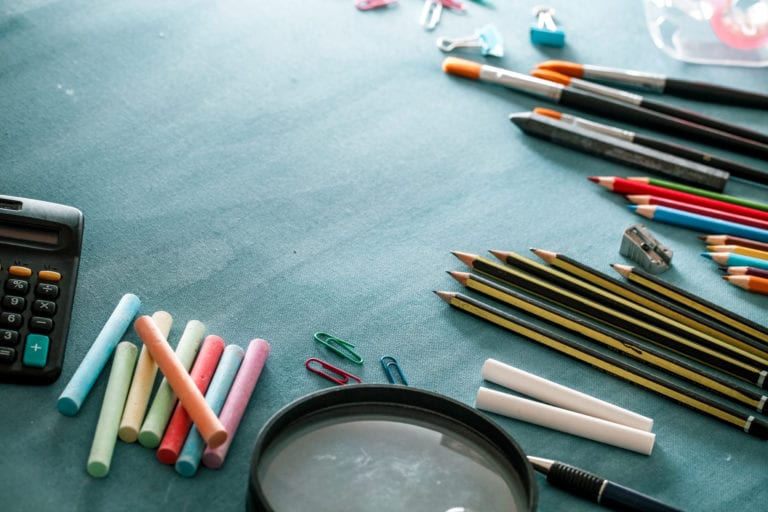 What this means is that there are licensure paths at the bachelor's through doctoral levels. What future students of education should beware of is that not all master's-level education degrees do lead to licensure. Double check the degree page to ensure masters-level degrees are for non-licensed teachers — almost all degrees that are, advertise the fact openly.
If, on the other hand, you're already licensed to teach a grade level or a particular subject, you may most likely go ahead and pursue almost any graduate-level program in education. Obtaining higher degrees in education translates to higher pay rates and more options for employment in nearly every public school district in the nation.
For teachers that are already licensed but wishing to obtain a license in another subject matter, Educational Specialist (Ed.S.) degrees provide a terminal degree in a subject matter. While not quite doctoral degrees, Ed.S. degrees often include doctoral-level coursework (and many doctoral programs include Ed.S. endorsements as part of the total program).
Can you become a teacher with an online degree?
Education degrees are more frequently gained online than almost any other academic discipline. If you look at the top degree providers for many of the nation's largest public school districts, most of them are from universities with many online degrees. What this means is that the largest employers of educators readily accept degrees earned online.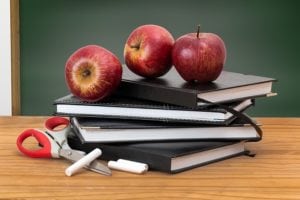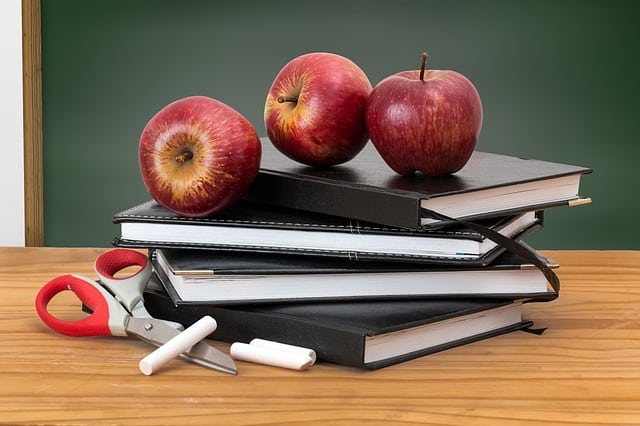 When it comes to gaining a degree 100% online, teacher license prep degrees nearly always require hands-on practice in the classroom. So while license-prep programs can't be said to be 100% online programs, it is common for all academic coursework in the program to be online.
For students pursuing online degrees from universities not based in their geographic region, there's not reason to worry. Every online education department we've encountered at OnlineCollegePlan has had the ability to place students in student-teacher roles close to their physical location.
One final question commonly asked of those entertaining the thought of an online degree is whether or not you obtain the same degree as students pursuing the "in-person" delivery method of a degree. The answer is a definite "yes." Universities do not note the delivery method of a degree on diplomas, nor do they indicate the delivery method of courses on transcripts.
If you think you might be interested in an online degree in education, make sure to check out some of OnlineCollegePlan's online degree rankings below!
OnlineCollegePlan's Online Education Degree Rankings
Types of Education Degrees
Associates-Level Education Degrees
Associates degrees in education require 1.5-2 years to finish and generally prepare students for paraprofessional jobs, preschool teaching jobs, or day care positions. 60 credit hours cover the initial half of a bachelor's degree as well as a handful of major courses.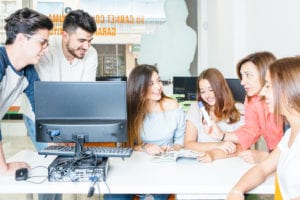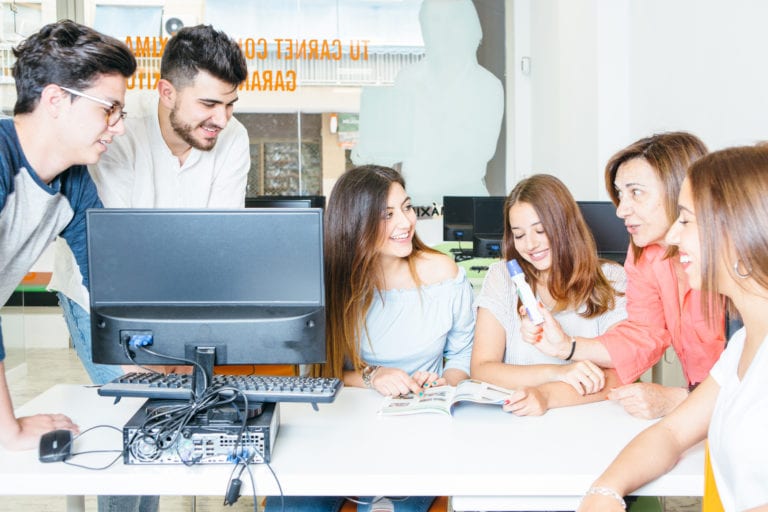 Common associates-level degrees in education include majors in early childhood education, special education, or education generally. Many community colleges offering associates degrees also offer transfer agreements that guarantee acceptance into 4-year programs at the end of your associates.
While lead teachers of classrooms will need to continue their study to at least the bachelor's level, associates can be a very cost-effective way to get the first half of your baccalaureate degree. Today, many states and metro community college districts even offer free tuition for associates degree students.
Bachelor's in Education Degrees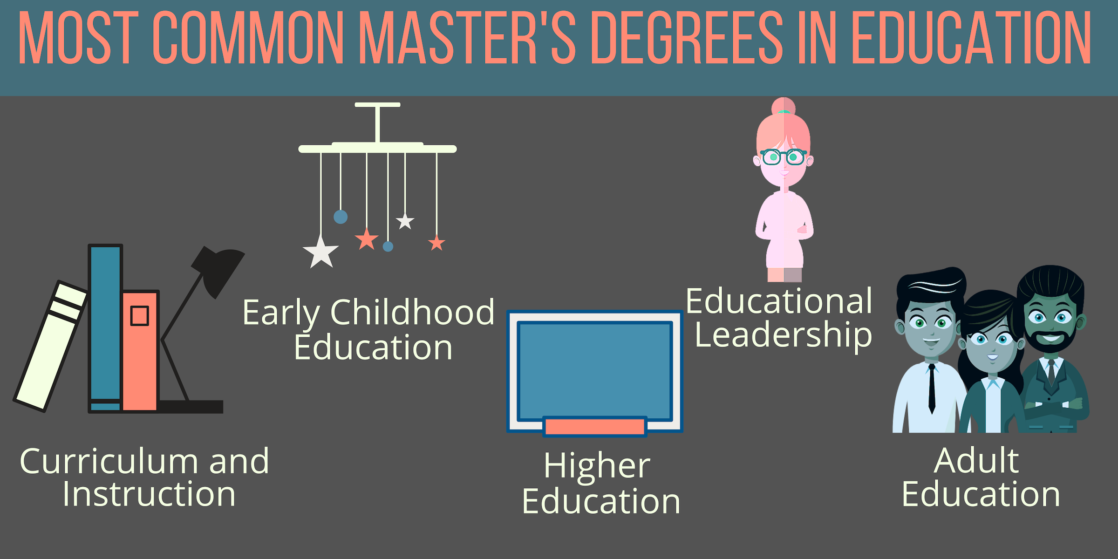 The "standard" route to becoming a teacher begins with a bachelor's degree. For those wanting to proceed directly to licensure through their bachelor's course of study, a bachelor's of education (B.Ed.) is a must.
As odd as it may sound, a bachelor's of education degree is technically a graduate professional degree, though it is often paired with a bachelors-level degree to graduate in around the same amount of time a typical bachelors would take.
For students seeking a bachelor's degree with their bachelors of education degree — a B.A./B.Ed. combo, for instance — there are generally three tracks: elementary teaching, middle school teaching, and high school teaching. Those in the elementary teaching track typically gain a bachelor's in liberal arts subjects and then tack on their B.Ed. Those in the middle or high school tracks usually complete a major in the subject they would like to teach coupled with a B.Ed.
For students that already have a bachelor's degree, a bachelor's of education degree is generally a one-year program in which they return for a handful of education courses, student teaching, and licensure exam prep.
A typical curriculum in a bachelor's of education program includes
Educational Psychology
Educational policy and leadership
Educational Assessment
Pedagogy
Curriculum Development and Lesson Planning
Sociology and social justice
Instructional Technology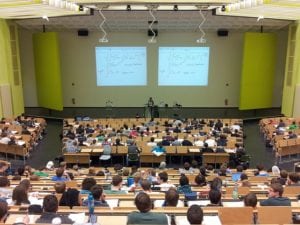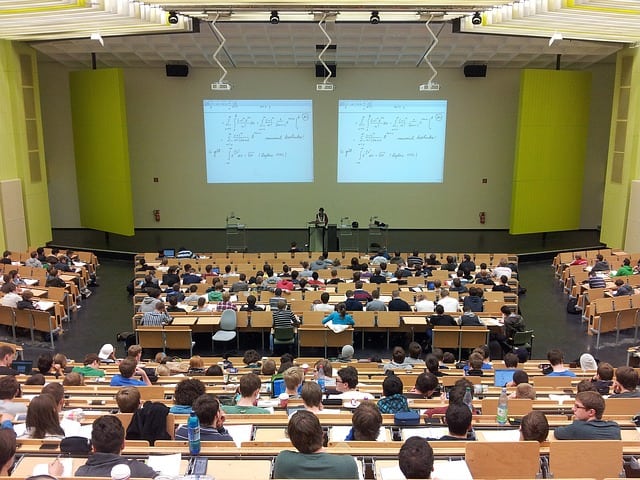 A less common route is a Bachelor of Science Education (B.Sc.Ed.) degree. The B.Sc.Ed. is a four to five-year program in which students complete major coursework in a science discipline with a second emphasis on education courses. This route is less common only because only a few universities offer degrees of this type, which require collaboration between science and education faculty within the university.
Bachelor's degrees typically require 120 credit hours and take 3-6 years to complete. Bachelor's of Education degrees commonly add around one year of coursework to a typical bachelor's program, though some are accelerated or thoroughly integrated into four-year programs.
Master's-Level Education Degrees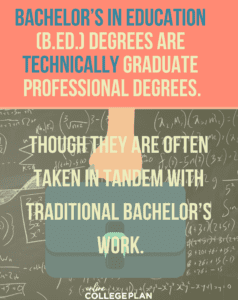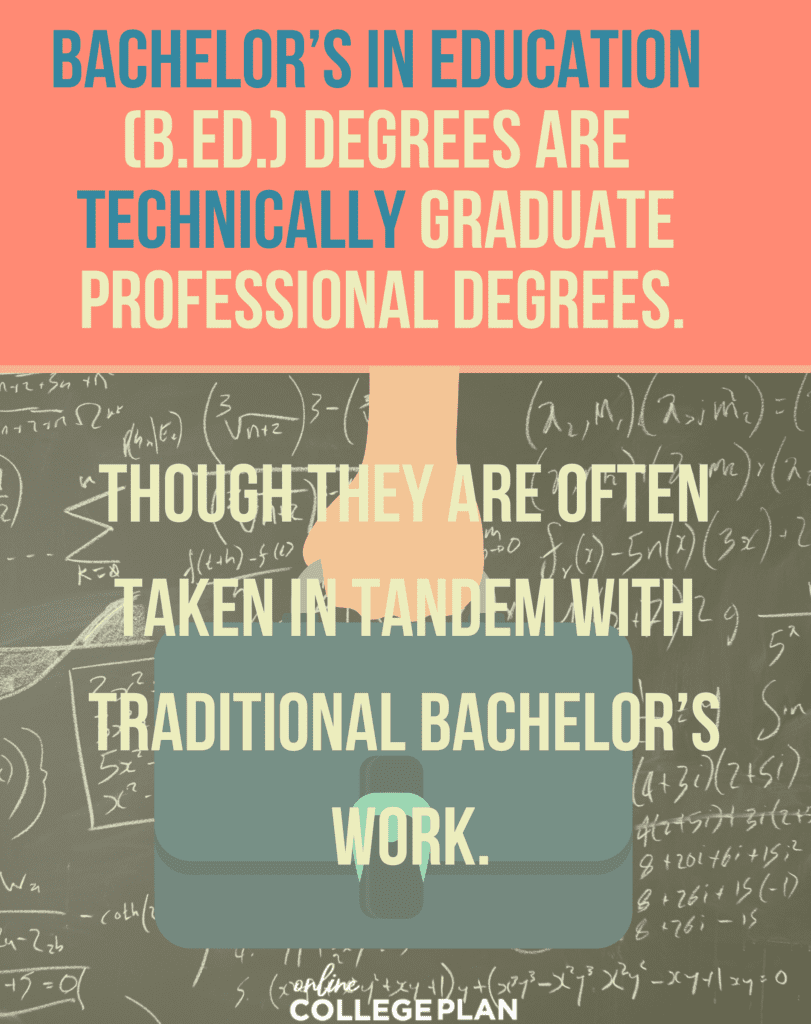 Luckily for teachers, students, their parents (and all of us really), there are many ways for educators to advance their own education through masters level coursework. From accelerated one-year graduate programs, through master's degrees awarded a third of the way through Ph.D.'s, educators have many choices for pursuing graduate degrees.
The five most common masters-level degrees in education fields include:
Early Childhood Education
Higher Education
Educational Leadership
Adult Education
Master's in Curriculum and Instruction help to advance graduates' understandings of curriculum design, evaluation, instructional theories, learning theories, and educational psychology. For teacher's looking to boost their pay, achieve better results in the classroom, and potentially move into leadership positions like instructional coordinator roles, curriculum and instruction can be a great master's degree.
Master's in Early Childhood Education helps to prepare educators for success in dealing with an age range wholly distinct from all others, early childhood. Coursework in this degree type focuses on learning environments specific to early childhood, early childhood psychology, classroom management, and the ability to adequately accommodate young children with special needs. This truly versatile, and practical degree helps educators to manage and intervene during these ever so crucial years. Recipients of the degree often get raises and are more employable over other teachers competing for their jobs.
Master's in Higher Education help to prepare educators for management roles in the massive organizations that are our institutions of higher education. This completely unique setting among other schools requires a unique skillset for success, and that's what master's degree focusing on higher education help recipients gain. Coursework includes a focus on student affairs, legal issues in higher education, planning and resource management, student engagement, institutional research, and philanthropy leadership. This unique degree is a great way for university administrators to cement their standing within university management and advance in the unique field of managing higher education institutions.
Master's in Educational Leadership are one of the primary degree pathways for the training of principals with many programs include a principal clinical internship. Coursework includes instructional supervision, school law, school finance, human resources, data analytics, and collaboration within teams. This degree program may often be completed in as little as one year, and at most three years, with most degree programs geared towards educators that are working full time.
Educational Specialist Programs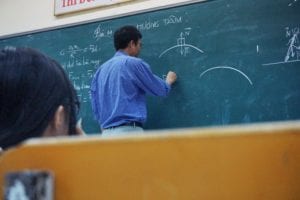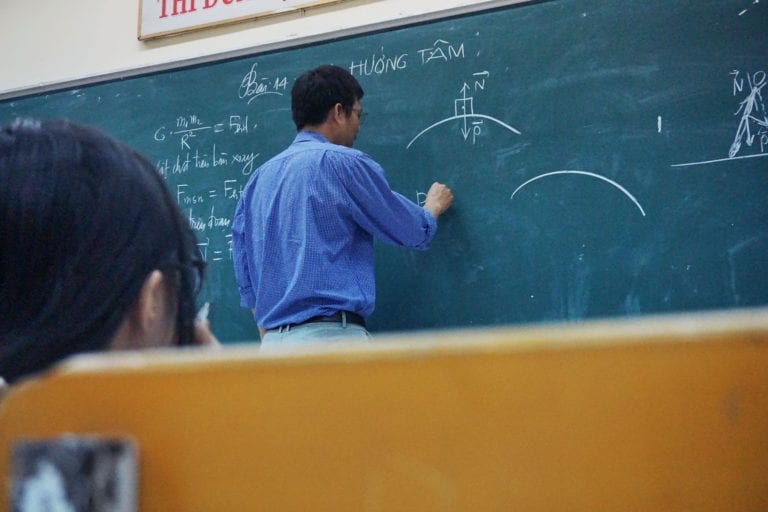 Educational Specialist (Ed.S.) programs are terminal professional degrees that advance knowledge and experience beyond master's degrees, yet do not require dissertations.
Generally, around 60 graduate credit hours are required to obtain an Ed.S. designation. Some Ed.S.'s are built into larger doctoral programs, while some are stand-alone programs meant to exhibit terminal-level expertise in a field for educators not looking to write a dissertation.
Most educational specialist designations are awarded after a 6th year of collegiate study. For those who finish an Ed.S. and then want to proceed to a doctoral program, some credits will generally transfer.
Some of the most common educational specialist programs include:
Curriculum and instruction
Educational leadership and administration
Instructional technology
Reading and language
Special education
Doctoral Degrees in Education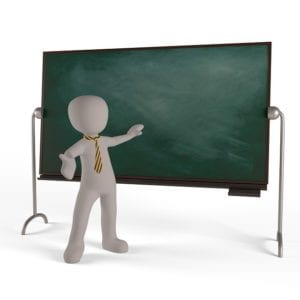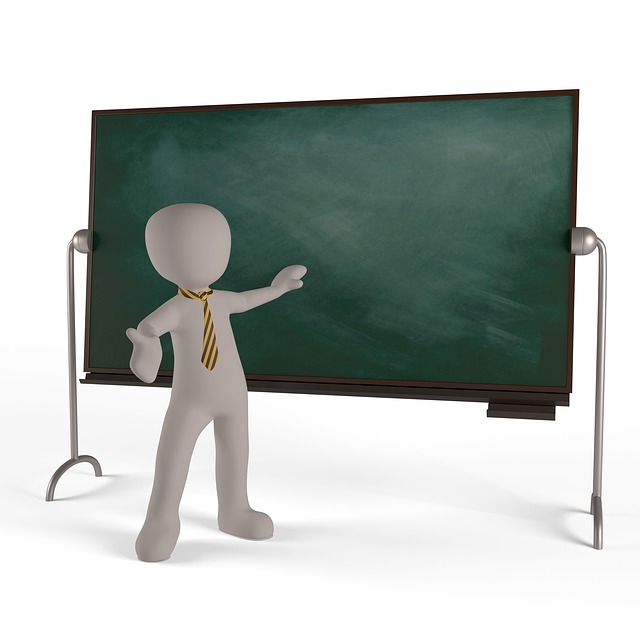 Doctoral degrees in education typically come in two forms: a Ph.D. in Education or a Doctor of Education degree (Ed.D.). While most disciplines at the doctoral level have clear-cut paths towards research or professional learning, the distinction is a little more complicated for education degrees.
As in most fields, Ph.D. programs in education are research-based. The central aim of the course of study is to produce a several hundred page dissertation of original, publishable research. Once you have defended your dissertation to a panel of experts, this is routinely when you are awarded your Ph.d.
Research doctorates like the Ph.D. typically require 3-7 years, and both prepare recipients to return to teach in their schools, and for research and university jobs.
A wide variety of subjects may be pursued at the Ph.D. level in education. Some concentrations commonly seen include the following:
Counseling and Development
Early Childhood Education
Early Childhood Special Education
Education Leadership
Education Policy
Educational Psychology
Exercise, Fitness, and Health Promotion
Higher Education
International Education
International Education
Learning Technologies Design Research
Literacy and Reading
Mathematics Education Leadership
Multilingual/Multicultural Education
Research Methodology
Science Education Research
Special Education
Teaching and Teacher Education
Already know you want a Ph.D. in Education? Check out our ranking of the best online Ph.D. in education degree programs.
Doctor of Education (Ed.D.) degrees are slightly more complicated. In some universities, they're viewed as a professional alternative to a Ph.D. in which a dissertation is not required. Some schools, however, still require a dissertation. While this effectively makes an Ed.D. a research degree, the focus is still more applied than in a Ph.D. program.
At the end of the day, what fully classifies an Ed.D. degree is a 'research' or 'professional' doctorate is whether or not the program wants you to actively create new knowledge in the form of original research. You can check with programs you may be interested in if you would rather (or rather not) complete a dissertation.
If you still have questions about getting a ba degree online, or any other type degree, we have included more information for you in our large collection of online college FAQs.