Find your degree
Online College Plan is an advertising-supported site. Featured or trusted partner programs and all school search, finder, or match results are for schools that compensate us. This compensation does not influence our school rankings, resource guides, or other editorially-independent information published on this site.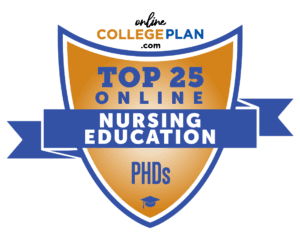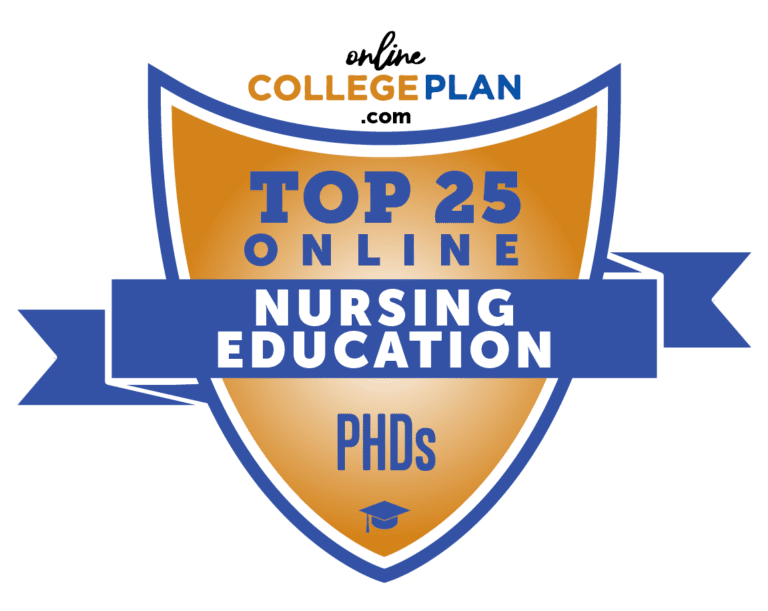 Nursing is a rapidly growing field; every year there is a higher demand for qualified nurses as consistently reported by the Bureau of Labor Statistics. There is a shortage of over a million nurses nationwide and of course, getting the education you need to become a nurse helps to bridge that gap. However, there is certainly something else you can do if you don't feel like patient care is wheuwre your heart is. You can get the degree you need in order to become a nurse educator. There are positions in colleges and universities throughout the country, and there are even opportunities to work at hospitals or other medical organizations as part of training and development.
Of course, there is a lot of academic preparation that goes into becoming a nurse educator. You typically need a PhD in Nursing, PhD in Nursing Science, or a PhD in Nursing Education. In a nursing PhD program, you'll take a range of classes that expand your understanding of nursing theory, research, and patient care. It is essential that you select electives geared towards education, but working with an academic advisor will significantly simplify that process. This depth of knowledge is what is going to prepare you to teach the next generation of nurses.
Earn a Nursing Education PhD Online
If you're at this point in your career, we're sure that you know just how demanding the schedule is when you're a nurse. That is why online nursing degrees are becoming such a popular option. PhDs are fewer and more far between online than many other degrees but you still have an abundance of exceptional colleges and universities to consider.
Featured Programs
The degrees we have featured here may have some synchronous components and several of them have some on-campus requirements, but each of them is designed with the demand of your job in mind. Many of the meetings last for just a few days at a time, and many of the classes are asynchronous. This means that you can log in and work on your courses at any time that fits into your schedule.
There are a lot of benefits to choosing to get your PhD in Nursing Education online. You can go to the school that is the best fit for you without having to worry about relocation. You don't have to rely on the programmatic offerings at local colleges; if there is a school across the country that has exactly what you're looking for, you don't have to put your life on hold to go there. Online students are eligible for the same financial aid, grants, and scholarships as traditional students, there are even some scholarships designed just for online students. On top of that, there are fewer costs associated with online college because you won't have to commute, live on campus, or pay certain fees.
All of these online PhDs in Nursing make sure that you have a dedicated advisor on top with a host of other resources offered at each individual institution. You don't have to worry about missing out because these online degrees will surround you with people who prioritize your academic success just as much as you do.
Methodology
To rank the best online PhDs in Nursing Education, we began by gathering a list of schools. In order to be eligible to be featured in our ranking, a school must be based in the United States, hold proper accreditation, offer at least one hybrid or online PhD in Nursing, and must not operate as a for-profit institution. Every institution that met those criteria was scored out of a possible 300 points. The following factors were used to determine each schools' score.
Freshman Retention Rate (33.3% of score)
Graduate Rate (33.3% of score)
Affordability (33.3% of score)
We collected our information used to score and discuss these institutions from the individual school websites whenever possible. We also used additional resources such as the National Center for Education Statistics, U.S. News & World Report, and Collegedata.com. Once each score was totaled, we ranked them accordingly. In any case that there was a tie, we used the alphabetical order of their names as our designated tie-breaker.
We'd also like to add that there may be some schools that don't appear here that otherwise would have ranked due to incomplete information, or per their own request. No college or university is awarded preferential treatment of any kind. We are confident that these results could be easily duplicated with the use of our clearly-defined methodology.