Washington State University – Ranking, Athletics & Majors
Find your degree
Online College Plan is an advertising-supported site. Featured or trusted partner programs and all school search, finder, or match results are for schools that compensate us. This compensation does not influence our school rankings, resource guides, or other editorially-independent information published on this site.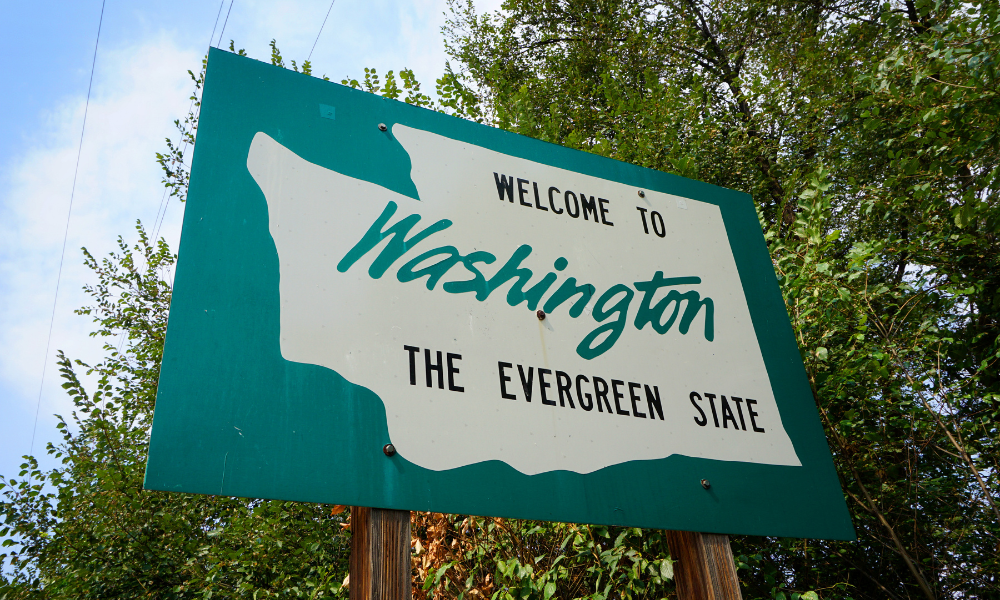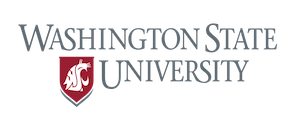 Washington State University is a public land-grant research university located in Pullman, Washington, and which was originally established in 1890 as the Agricultural College, Experiment Station, and School of Science of the State of Washington. WSU is the second-largest institution of higher education located within the state of Washington, and the university maintains three additional campuses; WSU Spokane, WSU Tri-Cities, and WSU Vancouver. The school is renowned for its programs in the areas of chemical engineering, agriculture, veterinary medicine, food science, and business. It's partly due to the recognition that WSU has received because of these excellent programs that the university has a total enrollment of more than 30,000 students–including approximately 2,000 international students–and commonly receives good institutional and program rankings from a variety of publications. In 2016, U.S. News and World Report ranked WSU as the 70th best public university in the nation and Washington Monthly has in the past ranked the university as the 32nd best.
WSU is organized into twelve schools and colleges and a graduate school. Through these schools and colleges, the university offers academic programs in more than 200 areas of study. WSU's Honors College is among one of the oldest and most well-respected all-university programs for academically gifted students. Another important institution maintained by WSU is the Washington Animal Disease Diagnostic Laboratory which works in close cooperation with both the United States Department of Agriculture and the Centers for Disease Control and Prevention to develop and deploy diagnostic tests for a variety of diseases that commonly affect the livestock. WSU also operates many other research institutions which conduct research into the areas of sustainable farming, veterinary science, botany, clean energy technologies, sleep functions, evolutionary processes, and nuclear research. WSU is also home to one of the few remaining Nuclear Research Reactors in the entire country.
The areas around Pullman have a selection of things for WSU students and area visitors to enjoy. Two such things are:
Featured Programs
The National Lentil Festival:The National Lentil Festival is an annual food festival held in Pullman which brings residents together to celebrate and enjoy the lentil, a popular pulse, and member of the legume family. The lentil has been a part of the human diet since the aceramic-period of the Neolithic times and was one of the first crops domesticated in the Near East and, because of this, it's no surprise that the lentil is a celebrated food. The festival was started in 1989 and is held every year in late-August. The festival features the Legendary Lentil Cook-Off, a kid's area which has a juggling tent and a child's stage for performances, cooking demonstrations and the Beer and Wine Garden which allows of-age visitors to sit and enjoy an alcoholic beverage while watching live entertainment shows.
The Lionel Hampton Jazz Festival:The Lionel Hampton Jazz Festival is an annual jazz festival which is held in nearby (approximately 9 miles east of Pullman) Moscow, Idaho on the University of Idaho's campus. The Lionel Hampton Jazz Festival is the largest jazz festival held west of the Mississippi River and was awarded the nation's most prestigious arts award, the National Medal of Arts, in 2007. The festival features live jazz performances and jazz music workshops which are taught by guests artists and which provides an opportunity for jazz masters and students to meet in casual yet structured settings where discussions covering the history and influence of the genre and where demonstrations of jazz techniques can easily and comfortably take place.
Washington State University Online Degrees and Programs:
Certificates:
Early Childhood Education Certificate;
Gerontology Undergraduate Certificate;
Global Leadership Certificate;
Molecular Biosciences Undergraduate Certificate;
Organic Agriculture Undergraduate Certificate;
Professional Science and Technology Writing Certificate;
Professional Writing Undergraduate Certificate;
Bioethics Graduate Certificate and;
Sustainable Agriculture Graduate Certificate
Undergraduate Degrees:
Bachelor's in Accounting;
Bachelor's in Economics;
Bachelor's in Hospitality Business Management;
Bachelor's in Management;
Bachelor's in Management Information Systems;
Bachelor's in Criminal Justice;
Bachelor's in Human Development;
Bachelor's in Humanities;
Bachelor's in Social Sciences and;
Bachelor's in Psychology;
Master's Degree in Special Education;
Master's Degree in Strategic Communication;
Executive Master of Business Administration (MBA);
Master of Business Administration (MBA);
Master of Engineering and Technology Management;
Master of Science in Agriculture;
Master of Science in Agriculture: Food Science and Management;
Master of Science in Agriculture: Plant Health Management;
Professional Science Master's Degree in Electric Power Engineering;
Professional Science Master's Degree in in Molecular Biosciences and;
Master's Degree in Software Engineering
What Makes Washington State University Unique: Community Outreach and Public Service
WSU Extension operates offices in each of Washington's 39 counties and provides training and assistance in the areas of agricultural practices, natural resource management, human and life skills, diversity understanding and outreach, the state 4-H program, and many other community programs. In 1973, WSU Extension founded the Master Gardener Programs, a new national program that trains individuals in the sciences of gardening and horticulture. The university also operates the WSU Creamery, outreach and instructional program for dairy products; the AgWeatherNet, which provides access to current and to historical weather data which is taken from Washington State University's automated weather station network; and a network of Small Business Development Centers, which is a collaboration between WSU, other public universities, economic development organizations, and the United States Small Business Administration and the network of institutions are concerned with helping others to develop and maintain small, local businesses. In addition to these programs, WSU students participate in an estimated 30,000 hours annually of community service activities through WSU's Center for Civic Engagement.
Other Washington State University Facts:
The aforementioned WSU Creamery produces a product called Cougar Gold cheese, which is as American cheddar cheese and which is sold exclusively in a 30-ounce tin can by the university's creamery store. Approximately 250,000 cans of Cougar Cheese are produced annually by the WSU Creamery, with around 80% of that volume being Cougar Gold. In 1993, the American Cheese Society awarded Cougar Gold with a blue ribbon. In 1995, the cheese earned the United States Cheese Champion silver medal. The cheese also won a silver medal at the 2000 World Cheese Awards and then a gold medal at the 2006 World Cheese Awards. WSU students are known to turn their empty Cougar Gold tins into banjos–which has been creatively dubbed as a canjo–, and they're used at games to perform the aptly named "The Fight Song," which is the university's fight song.
Washington State University's Website: https://wsu.edu/
Washington State University's Accreditation: Northwest Commission on Colleges and Universities (NWCCU)
Washington State University's Values and Mission Statement: https://wsu.edu/about/leadership/
Washington State University's Motto: "Fight, Fight, Fight for Washington State and Victory!"
Washington State University's Mascot: Butch T. Cougar
Washington State University's Colors: Crimson and Gray