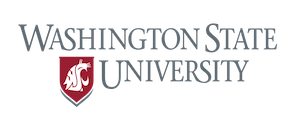 Washington State University is a public land-grant research university located in Pullman, Washington, and which was originally established in 1890 as the Agricultural College, Experiment Station, and School of Science of the State of Washington. WSU is the second-largest institution of higher education located within the state of Washington, and the university maintains three additional campuses; WSU Spokane, WSU Tri-Cities, and WSU Vancouver. The school is renowned for its programs in the areas of chemical engineering, agriculture, veterinary medicine, food science, and business. It's partly due to the recognition that WSU has received because of these excellent programs that the university has a total enrollment of more than 30,000 students–including approximately 2,000 international students–and commonly receives good institutional and program rankings from a variety of publications. In 2016, U.S. News and World Report ranked WSU as the 70th best public university in the nation and Washington Monthly has in the past ranked the university as the 32nd best.
WSU is organized into twelve schools and colleges and a graduate school. Through these schools and colleges, the university offers academic programs in more than 200 areas of study. WSU's Honors College is among one of the oldest and most well-respected all-university programs for academically gifted students. Another important institution maintained by WSU is the Washington Animal Disease Diagnostic Laboratory which works in close cooperation with both the United States Department of Agriculture and the Centers for Disease Control and Prevention to develop and deploy diagnostic tests for a variety of diseases that commonly affect the livestock. WSU also operates many other research institutions which conduct research into the areas of sustainable farming, veterinary science, botany, clean energy technologies, sleep functions, evolutionary processes, and nuclear research. WSU is also home to one of the few remaining Nuclear Research Reactors in the entire country.
The areas around Pullman have a selection of things for WSU students and area visitors to enjoy. Two such things are:
Featured Programs
Washington State University Online Degrees and Programs:
Certificates:
Undergraduate Degrees:
What Makes Washington State University Unique: Community Outreach and Public Service
WSU Extension operates offices in each of Washington's 39 counties and provides training and assistance in the areas of agricultural practices, natural resource management, human and life skills, diversity understanding and outreach, the state 4-H program, and many other community programs. In 1973, WSU Extension founded the Master Gardener Programs, a new national program that trains individuals in the sciences of gardening and horticulture. The university also operates the WSU Creamery, outreach and instructional program for dairy products; the AgWeatherNet, which provides access to current and to historical weather data which is taken from Washington State University's automated weather station network; and a network of Small Business Development Centers, which is a collaboration between WSU, other public universities, economic development organizations, and the United States Small Business Administration and the network of institutions are concerned with helping others to develop and maintain small, local businesses. In addition to these programs, WSU students participate in an estimated 30,000 hours annually of community service activities through WSU's Center for Civic Engagement.
Other Washington State University Facts:
The aforementioned WSU Creamery produces a product called Cougar Gold cheese, which is as American cheddar cheese and which is sold exclusively in a 30-ounce tin can by the university's creamery store. Approximately 250,000 cans of Cougar Cheese are produced annually by the WSU Creamery, with around 80% of that volume being Cougar Gold. In 1993, the American Cheese Society awarded Cougar Gold with a blue ribbon. In 1995, the cheese earned the United States Cheese Champion silver medal. The cheese also won a silver medal at the 2000 World Cheese Awards and then a gold medal at the 2006 World Cheese Awards. WSU students are known to turn their empty Cougar Gold tins into banjos–which has been creatively dubbed as a canjo–, and they're used at games to perform the aptly named "The Fight Song," which is the university's fight song.
Washington State University's Website: https://wsu.edu/
Washington State University's Accreditation: Northwest Commission on Colleges and Universities (NWCCU)
Washington State University's Values and Mission Statement: https://wsu.edu/about/leadership/
Washington State University's Motto: "Fight, Fight, Fight for Washington State and Victory!"
Washington State University's Mascot: Butch T. Cougar
Washington State University's Colors: Crimson and Gray