Online Nursing and Healthcare Degree Programs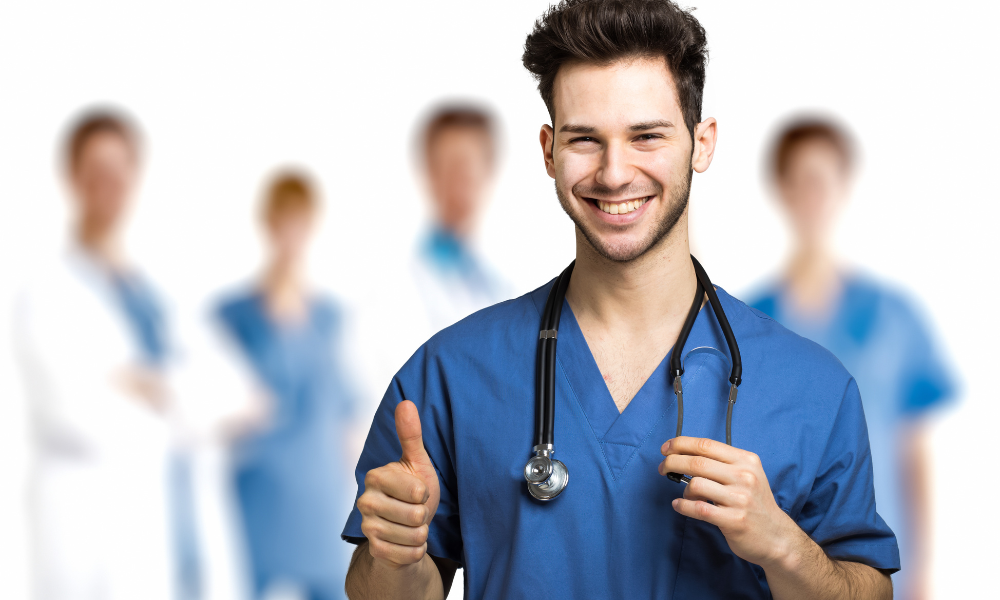 Guide to Nursing and Healthcare Degrees
Want to spend your days on a job that actually matters? How about a job saving lives? Looking for a job with security? How about one that's virtually recession-proof? Want a career that's lucrative? How about an average salary of $70,000… or as much as $200,000+?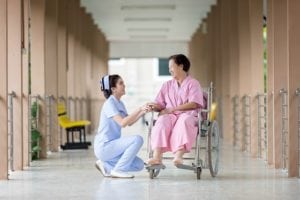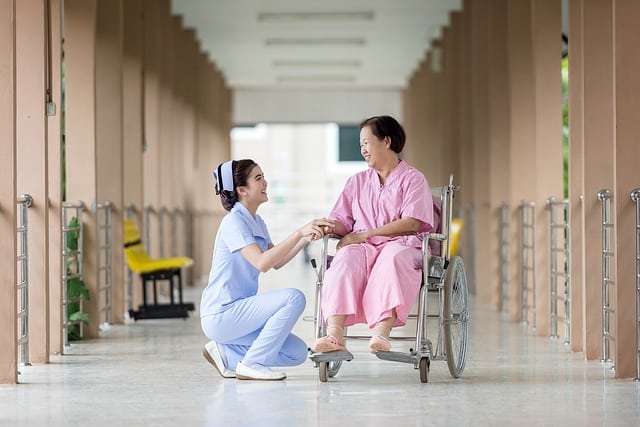 Doesn't everyone want to live a long, healthy life? Nurses and other health professionals make it possible. They improve, extend, and even save lives by providing medical care, wellness services, and health education. It's no surprise that these lifesaving professionals are highly respected, highly paid, and report being highly satisfied with their work.
The healthcare industry is the single biggest employer in the U.S., and nursing is the most common occupation within it. But even though there are millions already at work in the field, demand for nurses and other healthcare professionals is sky-high, and shows no signs of slowing down.
If you want to make a career of improving health- or even saving lives- check out our Guide to Nursing and Healthcare Degrees. We've compiled all the essential facts, industry trends, and the degree info you need to understand today's nursing and healthcare field, and how you can break into it.
Frequently Asked Questions about Nursing Degrees
Other Healthcare Jobs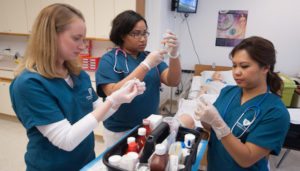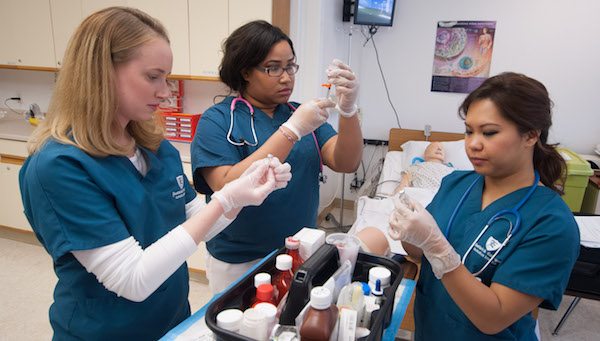 There's a whole lot more personnel in the medical field besides nurses. In fact, nurses, doctors, EMTs, and the other front-line professionals who perform actual medical procedures are just the tip of the iceberg. Behind the scenes, there are hundreds of important and well-paid jobs in healthcare delivery, from IT and insurance to administration and management.
In fact, the healthcare industry is the single biggest source of jobs in the country. The medical insurance sector alone employs 2.66 million, and demand for home healthcare aides is skyrocketing. Millions of other healthcare jobs exist in wellness, health education, and rehabilitation, with settings in hospitals, clinics, labs, schools, and more. Consider a few of the popular options below:
Guide to Healthcare Careers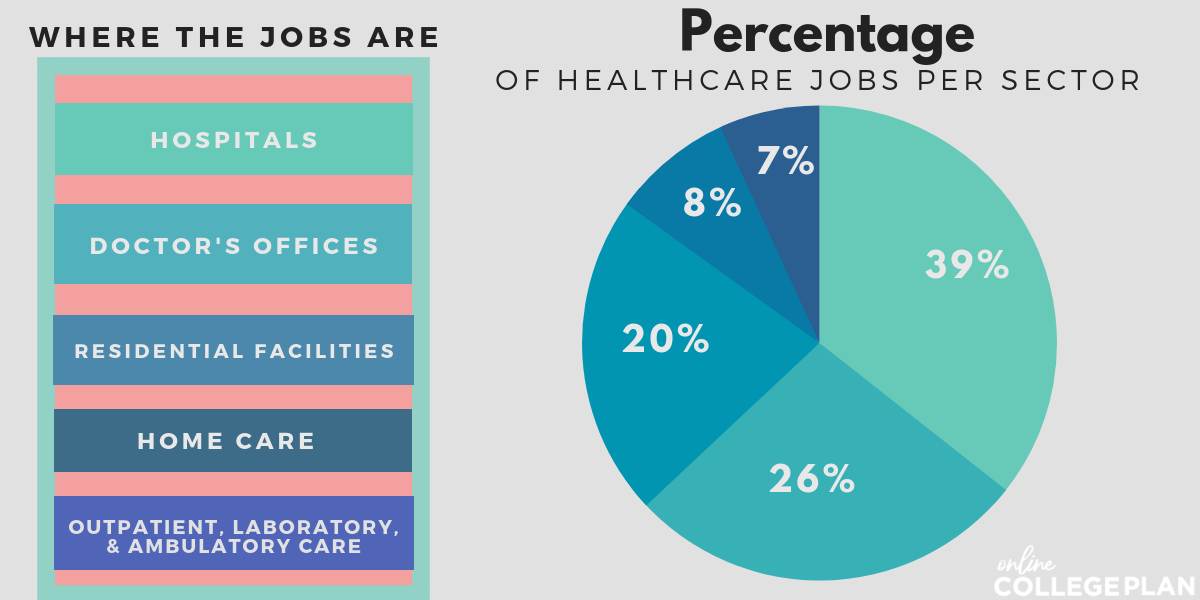 The bottom line? If you want to be part of the lucrative and life-saving field of healthcare outside of nursing, you've got plenty of choices. But you'll need the right degree, and many healthcare fields require licensure as well. Check out these top-ranked healthcare schools to find the best fit.
Healthcare Degree Rankings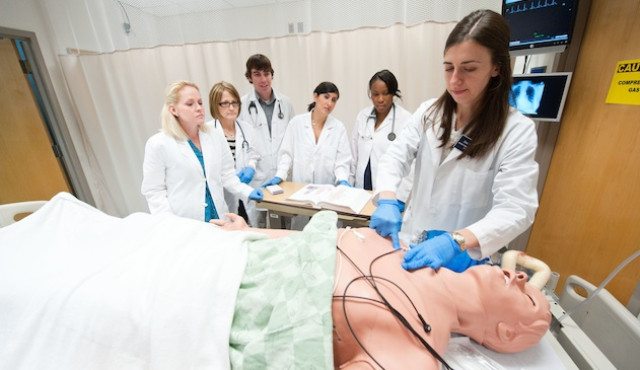 FAQs About Healthcare Jobs
What Do Nurses Do?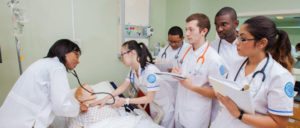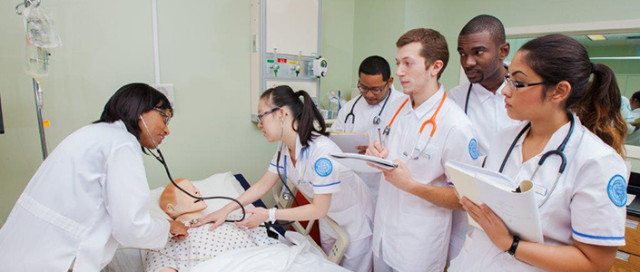 In a word, nurses do anything and everything related to patient care. Broadly speaking, nurses provide hands-on treatment, communicate with patients and doctors, and oversee patient care. Entry-level nurses might check pulses and record data. Advanced nurses can collaborate with doctors, diagnose conditions and even prescribe medications.
Just like any other fields, nursing job duties differ by level:
Certified Nursing Assistants (CNAs) assist nurses and perform routine healthcare tasks.
Licensed Practical Nurses (LPNs) provide basic patient care, such as taking blood pressure and weight measurements.
Registered Nurses (RNs) handle more involved tasks, like administering medicine to patients and performing blood tests.
Advanced Practice Registered Nurses (APRNs) are highly-trained specialists, and perform tasks specific to their specialty. A Certified Nurse Midwife, for instance, can assist in a childbirth. A Certified Nurse Practitioner can diagnose and disease and prescribe medication. Advanced nurses can also move into the legal, business, or managerial end of healthcare.
How Much Money Can You Make with a Nursing Degree?
Live-saving and lucrative- a nursing career is one of the few jobs that rewards you in spirit…and at the bank too. A general registered nurse makes an average salary of $70,000– more than 57% above the average worker's take-home pay.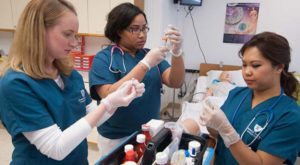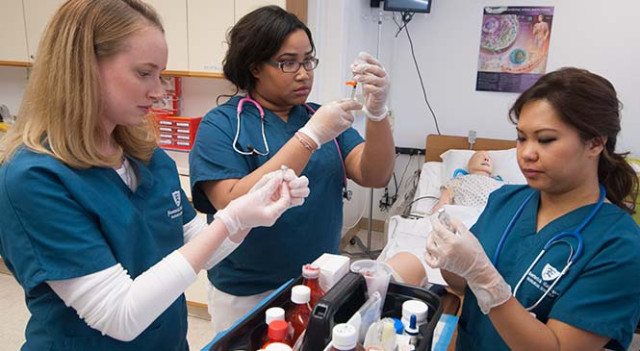 For those ready for high professional responsibility- and seriously high compensation- an advanced nursing degree is the key to growth. Nurses with a master's degree and relevant training are eligible for specialized positions like nurse anesthetist, nurse midwife, and general nurse practitioner. The BLS reports that these highly-trained professionals earn an average of $110,930 per year, with growth projected at a staggering 31% through 2026.
Top professionals fare even better- Indeed reports that a Certified Registered Nurse Anesthetist earns an average salary of $169,234, with the top 10% earning $200,000 or more!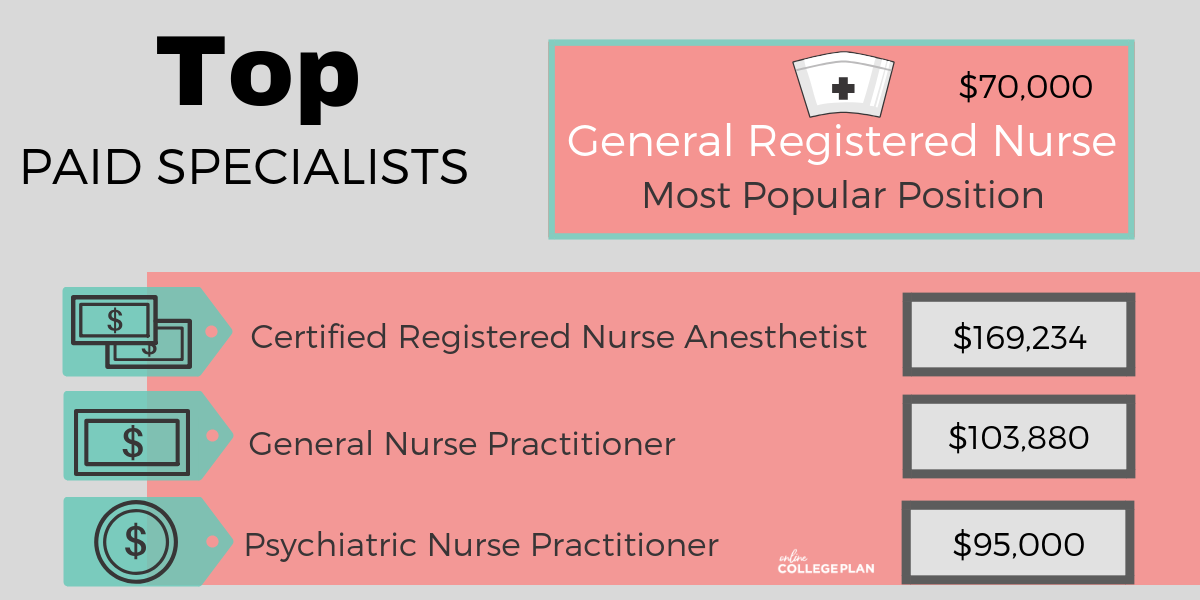 Where you work matters too. The five best-paying cities for registered nurses are all located in populous, prosperous, and health-conscious California; an RN averages $136,610 per year in San Francisco, for instance, and $124,920 in Santa Cruz. Rural towns and low-population states tend to have lower salaries- an RN in Iowa can expect to make just $55,040 per year, and one in South Dakota will average $55,100.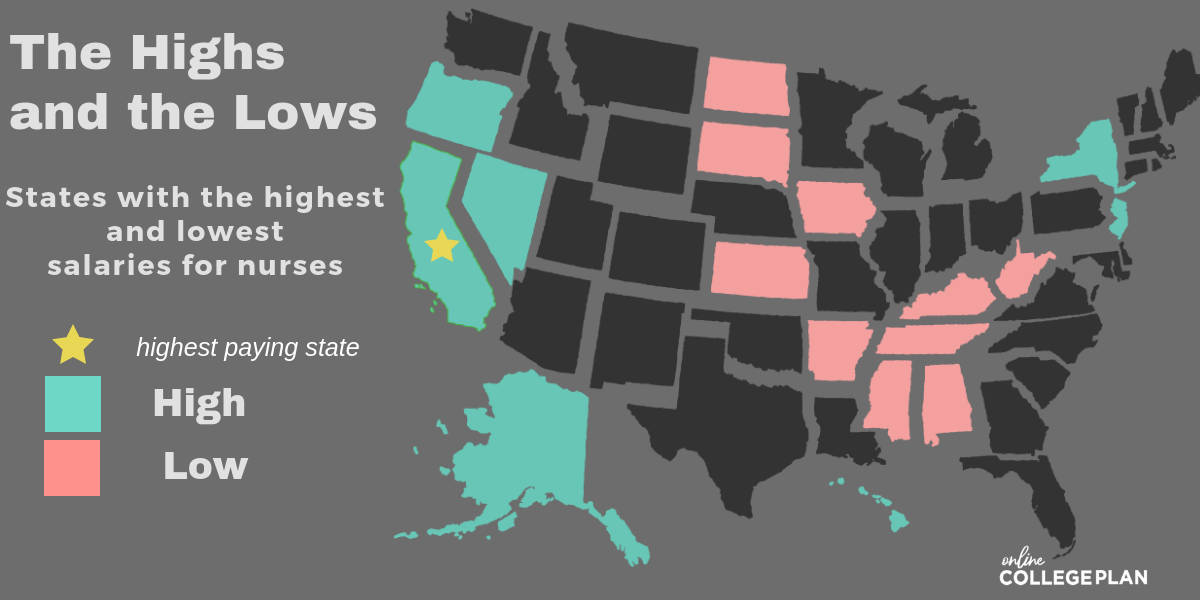 What is the Job Outlook with a Nursing Degree?
No matter how the economy fares, nursing is a safe bet. Nurses are essential, and though their duties are always evolving, the specialized patient care they provide can't be outsourced or automated. That makes this job virtually recession-proof.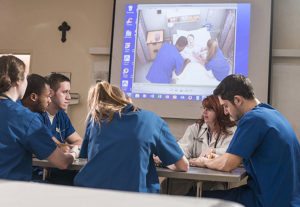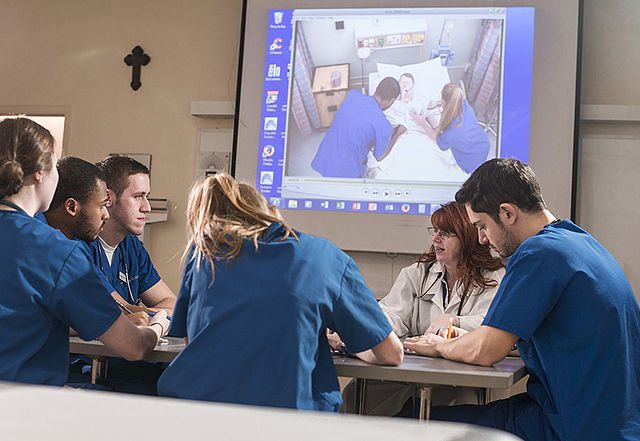 But nursing isn't just a secure job- it's a hot job. Demand for registered nurses is projected by the BLS to grow 15% from though 2026, way ahead of the national average. Specialist nurses are in even higher demand. Nurse anesthetist demand is projected at 31% growth, and with a projected growth of 36%, Nurse Practitioner is the fifth-fastest growing job in the U.S.
This is more than a temporary spike- the need for nurses has been increasing steadily for over a decade, and is only likely to continue. Why the high demand? A large proportion of the nurse workforce is reaching retirement age, and nurses' roles are expanding, as the healthcare industry looks for new ways to serve a growing populace. The average citizen is also living longer, and is more likely to have a chronic condition, like diabetes, that needs treatment. These trends aren't likely to shift any time soon, meaning your nursing degree will remain an in-demand asset.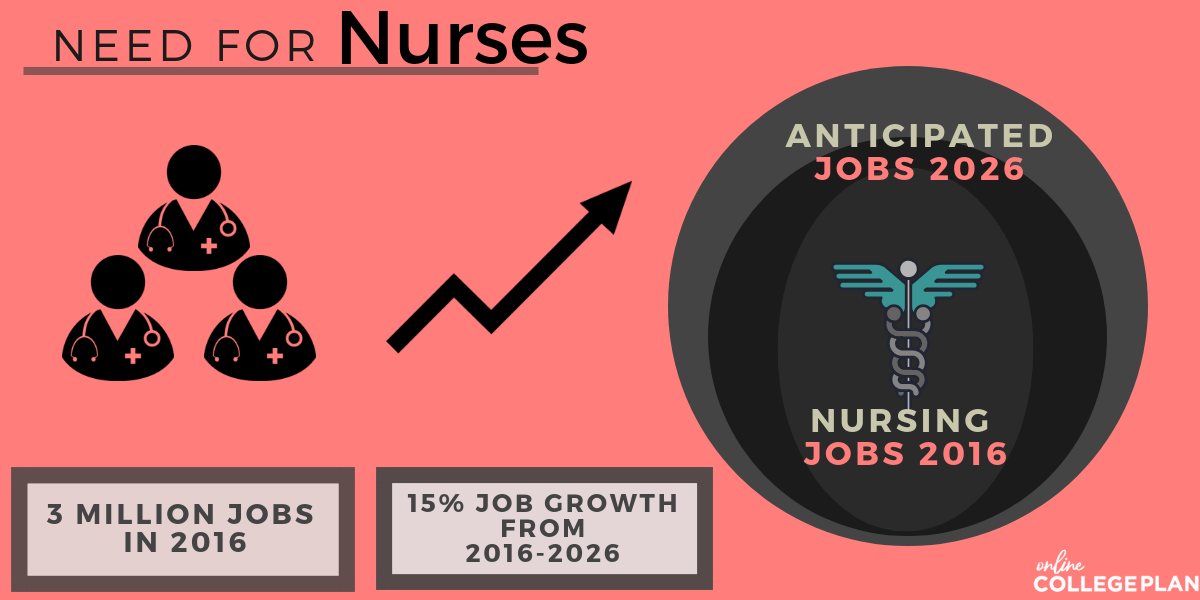 Where do Nurses Work?
In a nutshell, nurses work everywhere. Most of the nation's 3 million RNs work in hospitals, but the sky's the limit in terms of work sites. Outside of hospitals, a nursing degree can lead to work in a doctor's office, midwife practice, home healthcare service, military base, outpatient clinic, nursing home, psychiatric facility, or school.
Nurses don't just work everywhere, they work anywhere. General nursing practices are universal, meaning that with a nursing degree and licensure, you can work anywhere in the world! If you picture traveling the globe, helping people and exploring the world, this is the career for you. Many nurses who value exploration work as travel nurses, working 13 to 26-week stints in locations of their choosing all over the country.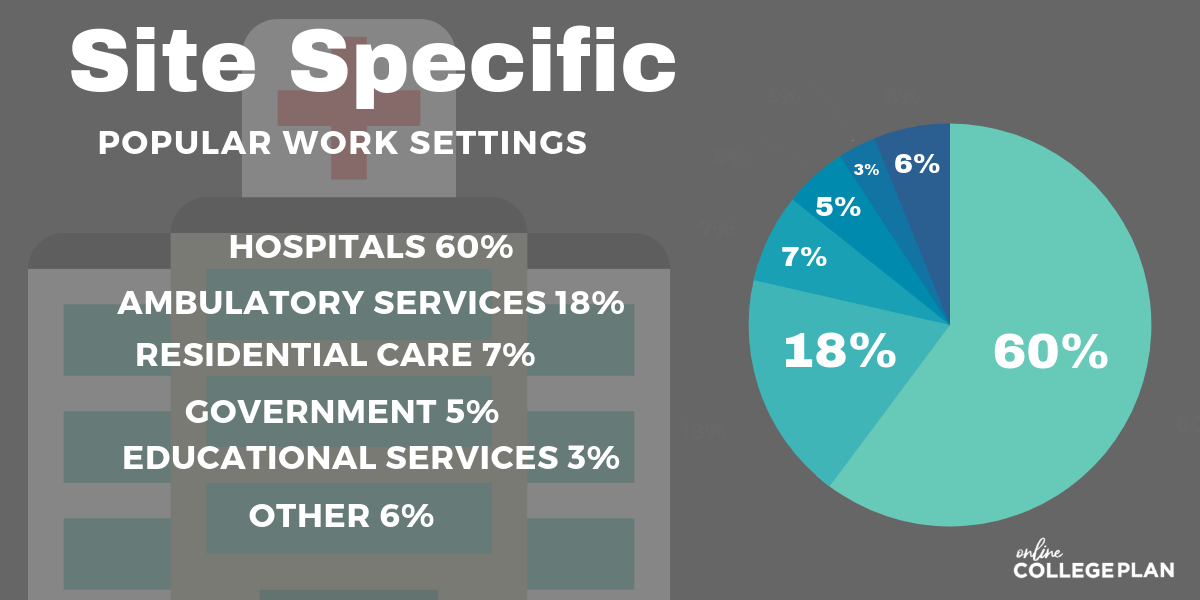 What is the Career Path in Nursing?
Nursing is a challenging and complex job. The path to becoming one is just as challenging, and equally complex. The different requirements may be confusing at first, but the good news is that multiple career pathways means multiple options. As a nursing student, you'll have flexibility in how you arrive at your ultimate career goal.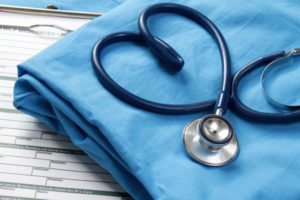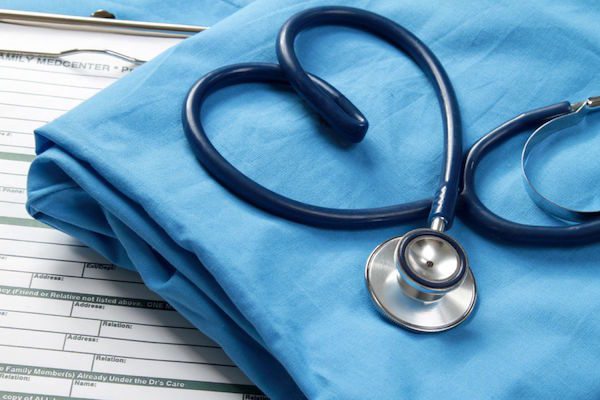 So how do you become a nurse? First, you'll want to earn a degree in nursing. A degree in a related field (like health science or public health) might cover a lot of the same material, but it won't qualify you for a nursing career. It's possible to become a nurse with only a diploma (as long as you complete a 2 – 3-year hospital-based training program), but this less-popular option is not only professionally limiting, but is being slowly phased out. A degree is, overwhelmingly, the preferred option.
What nursing degree is required? Based on your career goals, you can earn an associate's in nursing, a bachelor's in nursing, a master's in nursing, or even a doctorate.
Next, you'll need to pass the National Council Licensure Examination- Registered Nurse exam (aka the NCLEX-RN). Most candidates take a prep course to get ready for this notoriously tough exam.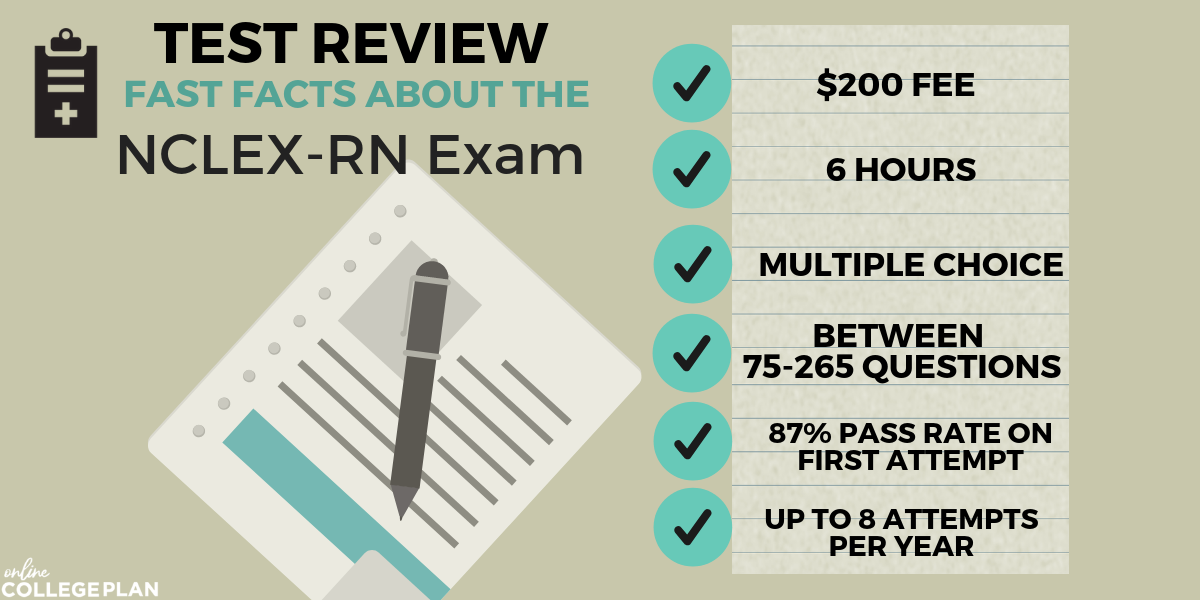 Finally, you'll obtain a nursing license through the through the board of nursing for your state, by showing proof of your degree, passing NCLEX-RN score, and (for many states) passing as criminal background check.
Congrats! You can now practice as a Registered Nurse (RN). But what if you want to further your career by becoming an Advanced Practice Registered Nurse (APRN)? APRNs are specialized professionals with advanced skills in one area of nursing practice.
Titles include:
Nurse Practitioners (NP)
Clinical Nurse Specialist (CNS)
Certified Nurse Midwife (CNM)
So how do you become an Advanced Practice Registered Nurse? If you hold an undergraduate degree only, you'll need to earn your master's or doctorate in nursing, specializing in your area of focus. A large proportion of nurses pursue an advanced online nursing degree while continuing to work full-time. You'll then need to take an advanced certification exam in your area of specialty and apply for state licensure in your area of specialty.

What Nursing Degrees are Available?
As mentioned above, you can earn a nursing degree online at the associate's, bachelor's, master's, or doctoral level. A large number of today's students opt for the flexibility of an accredited online program.
Online Nursing Degree Rankings
Choosing a Nursing Degree Level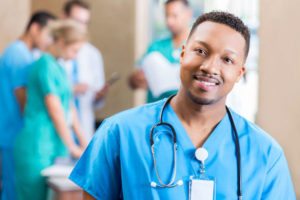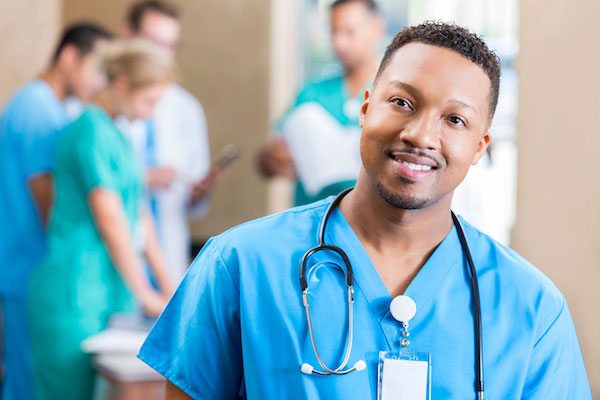 Why choose one degree level over another? Your budget, timeline, and professional goals will determine which degree you pursue. Lower degrees require less investment of time and money, while advanced degrees lead to more career growth and higher salaries. Several studies have also linked higher nurse education to improved patient outcomes! Many students opt to launch their nursing careers with an undergraduate degree and continue their education in a part-time program.
Associate's and Bachelor's Degrees in Nursing
With an associate's degree in nursing, you can get started working right away-most programs can be completed in just two years. With an Associate's you can qualify for the exam and state licensure to become a Licensed Practical Nurse (LPN) or Registered Nurse (RN).
But employers tend to prefer job candidates with a bachelor's in nursing. In fact, the American Association of Colleges of Nursing has found that more and more employers are setting a bachelor's in nursing as a job requirement, and legislation has even been proposed that would require all nurses to work towards their bachelor's degree within 10 years of starting their practice.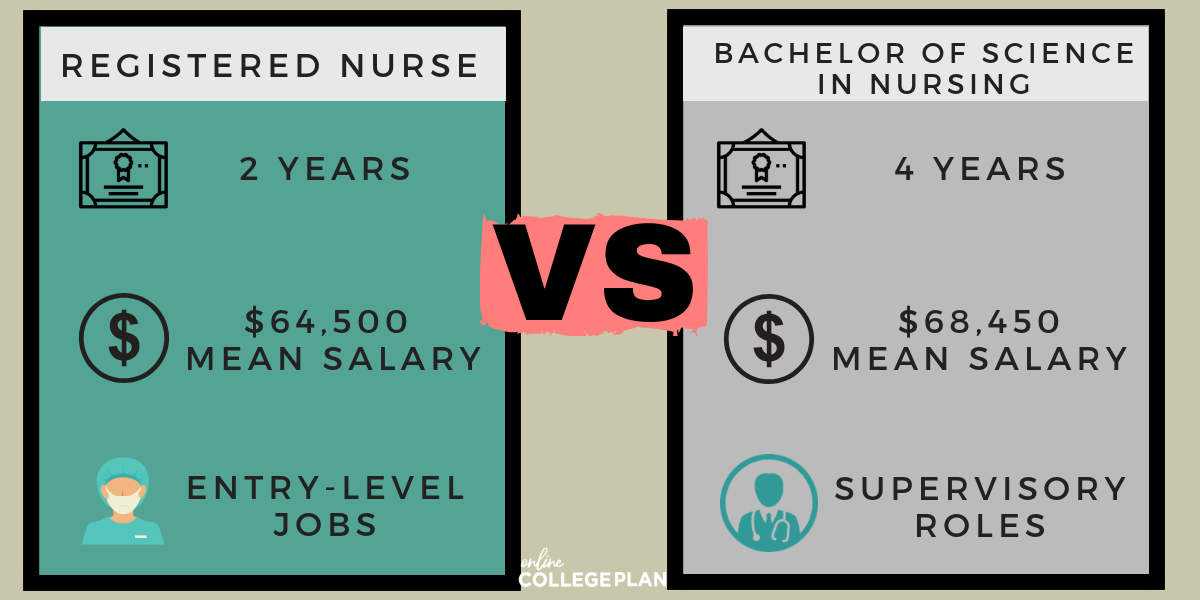 In short, the BSN is becoming the industry standard. To stay on top of this trend, lots of nurses opt to earn an associate's in nursing (ADN) and become a registered nurse, then work towards a bachelor's in nursing (BSN) part time. This pathway allows new nurses to earn money and gain experience right away, and eventually land the job security, opportunities, and income boost that come with a full BSN. Most busy working RNs in this situation choose an online RN to BSN program.
FAQs About Online RN to BSN Programs
Master's and Doctoral Degrees in Nursing
Why pursue an advanced degree in nursing? As we've described, Advanced Practice Registered Nurses (APRNs) are in higher demand, have more responsibilities, and earn higher salaries. As the BSN becomes the standard, APRNs stand out in the field for their expertise. The projected shortage of doctors also opens up the door for those with a master's or doctorate in nursing to assume major authority over patient care.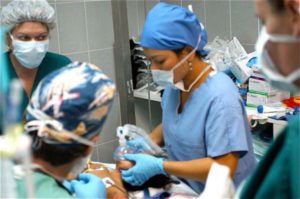 With a Master of Science in Nursing (MSN), you can also specialize in an area such as midwifery, anesthesiology, or gerontology. Ready to move out of hands-on patient care? You can be a nurse educator or nurse manager with an MSN.
The pinnacle of education in nursing is a doctoral degree. And while "doctor nurse" might sound funny, the benefits of this terminal degree are anything but. Only 7% of nurses go on to earn a doctoral degree, the highest nursing degree available, meaning that these experts really stand out in the profession. They work autonomously, lead teams, and even shape health policy. A doctoral degree translates to top pay, too. Payscale reports that with a doctorate of nursing practice, you'll earn an average of $98,826 per year.
There are a few doctorates in nursing: the Doctorate of Nursing (DN), Doctorate of Nursing Practice (DNP), Doctorate of Nursing Philosophy (PhD), and Doctor of Nursing Science (DSN). With a doctoral degree, you can serve as an administrator, educator, manager, or even serve as a primary caregiver.
FAQs about Advanced Online Nursing Degrees