Career Profile: Nutrition Consultant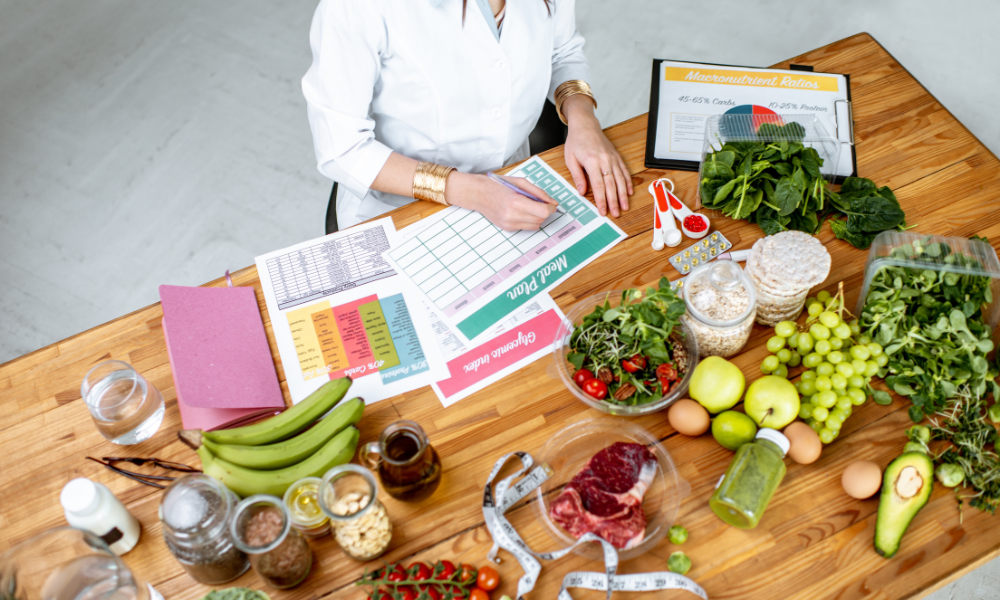 Find your degree
Online College Plan is an advertising-supported site. Featured or trusted partner programs and all school search, finder, or match results are for schools that compensate us. This compensation does not influence our school rankings, resource guides, or other editorially-independent information published on this site.
For anyone who is considering entering the workforce in the fields of healthcare, health education, or personal coaching, serious thought should be given to the job of Nutrition Consultant. Nutrition Consultants need a four year degree in nutrition, but do not need the required 1200 hour internship needed to achieve the title of Registered Dietitian. The collegiate coursework is very similar, and more can be learned by perusing this ranking of the Top 20 Online Nutrition Programs. Top 20 Online Nutrition Programs
Just like other Nutrition based roles like Dietetic Technician and Registered Dietitian, a Nutrition Consultant's collegiate coursework focuses on nutrition and diet therapy, medical nutrition therapy, food safety and sanitation practices, food management systems, and meal management and food preparation. Unlike Dietetic Technicians and Registered Dietitian, who work more in professional or group settings such as a clinic, managing the food service of a large institution (corporation, school, hospital, etc), or working in a community health organization as an educator, Nutrition Consultants work directly with clients, either private or contracted out through a larger service.
As a Nutrition Consultant, it is crucial to understand how different systems of the body are affected by food, but the most important aspect is communicating with the client, helping them access and internalize the knowledge, and change their diets in order to sustainably improve their health. Getting to know the client's lifestyle, how they eat, their activity levels, medical history are all important components to creating a holistic nutrition plan to optimize day-to-day and long term health with a reasonable and actionable plan. It is not about pimping the new fad craze or proposing a radical dietary change, but about finding a series of smaller, communicable steps that on the whole can have a tremendous positive improvement.
There are tremendous benefits to working as a Nutrition Consultant- the working relationship with clients is very one-on-one, and can be very rewarding to help people build better habits and improve their quality of life. This is true for most jobs working in Nutrition, but Nutrition Consultants also have more flexibility in their working hours than many roles which are bound by the traditional working schedule. According to the Bureau of Labor Statistics, the mean annual pay for a Nutrition Consultant is $55,000, with the top 10% of salaries reaching over $76,000 and the lowest 10% making approximately $34,000.
And the need for Nutrition workers is growing! To learn more about what it takes to study nutrition and become a professional Nutrition Consultant, check out this ranking of the Top 20 Online Nutrition Programs.
Nutrition degree programs completed online are just as comprehensive and rigorous as the traditional method of attending on a campus to become a nutritionist or dietitian, but with far greater flexibility in timing of study. This empowers the students to maintain a job or healthier lifestyle, which should certainly be a priority for someone hoping to become a Nutrition Consultant.