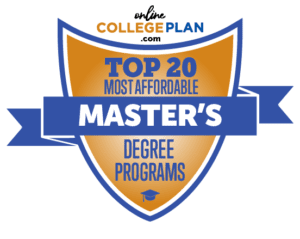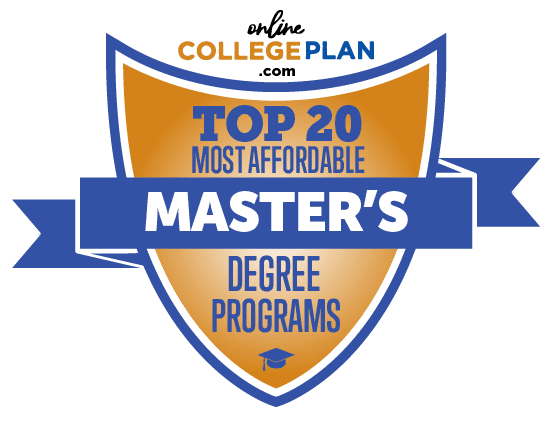 You can afford graduate school! We have ranked the top 20 most affordable graduate schools in the United States to help you evaluate the best options.
Deciding to continue your education and attend graduate school can further your career. It can also be a profoundly enriching experience because it gives you new opportunities to explore topics that you care about and add depth to what you know about your field. However, a lot of people look at the mounting cost of tuition and shy away from taking that next step. Whatever your financial situation, though, there are plenty of opportunities out there to help you combat the rising cost of college.
First of all, there are a lot of employers that will reimburse tuition if you're completing a graduate program that is related to your current field. You are also just as eligible for scholarships and financial aid when you're going to school online! There are even scholarships for online students. On top of those benefits that are available to you, you can also opt to find a high-quality yet affordable school to go to. In this article, we're presenting you with the top 20 most affordable graduate schools offering masters degree programs. Every masters degree program on this list has a tuition cost that is not only less than the national average but is also under $8,000.
Featured Programs
All of the affordable graduate schools on this list are adequately accredited and offer a variety of fully-online masters programs. Online degree programs have a tendency to be more affordable because there are fewer fees associated with attending college online as opposed to face-to-face. In addition to that, many schools offer lower tuition rates to their online students — sometimes even on par with their in-state rate — regardless of the student's place of residency.
So, you will have the opportunity to get the education you deserve without disrupting your life by relocating, and without disrupting your finances. You won't have to miss work to make it to class or pay astronomical amounts of money to earn your degree at one of the most affordable graduate schools in this college ranking.
Methodology
We approached this college ranking similarly to our others; however, all of the schools on this list are ranked purely based on their tuition rates. To begin, we curated a list of schools that all meet the following criteria:
features at least one masters-level distance education degree program
is based in the United States;
is properly accredited;
is not a for-profit institution;
Once we had a complete list, we then determined the graduate tuition rate for each school. The 20 that featured the lowest rates are presented here, with the most affordable graduate schools ranking the highest.
In the interest of consistency, all of the tuition information was gathered from the National Center for Education Statistics. We did not consider any scholarships or financial aid a student may receive, nor did we consider any additional fees associated with attending each graduate school program. We ranked these colleges solely on the graduate-level tuition rate for the 2017-2018 academic year. This information is accurate at the time of writing; however, due to the fluid nature of higher education costs, you should always consult with the financial aid office at any institution you consider.
The data presented to you in this ranking came directly from the schools' websites whenever it was available. Additional information was gathered from the following sources:
As a disclaimer, OnlineCollegePlan doesn't give any school favorable treatment. All of the schools are held to the same rigorous standards, and our methodology is clearly laid out so that anyone else could draw the same conclusions. Transparency is essential to us because we strive to present the best academic options. Due to incomplete or unavailable data, there may be a number of schools that are not represented here that otherwise may have been included in this college ranking.
Interested in earning your degree online but you're not looking for a masters degree? You may find the school for you in our article featuring the Top 100 Best Online Colleges.
You may also find our guide to masters degree programs helpful.
Array
Array