Find your degree
Online College Plan is an advertising-supported site. Featured or trusted partner programs and all school search, finder, or match results are for schools that compensate us. This compensation does not influence our school rankings, resource guides, or other editorially-independent information published on this site.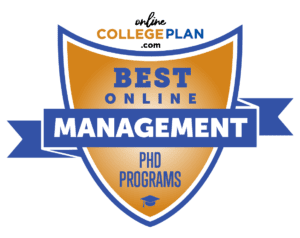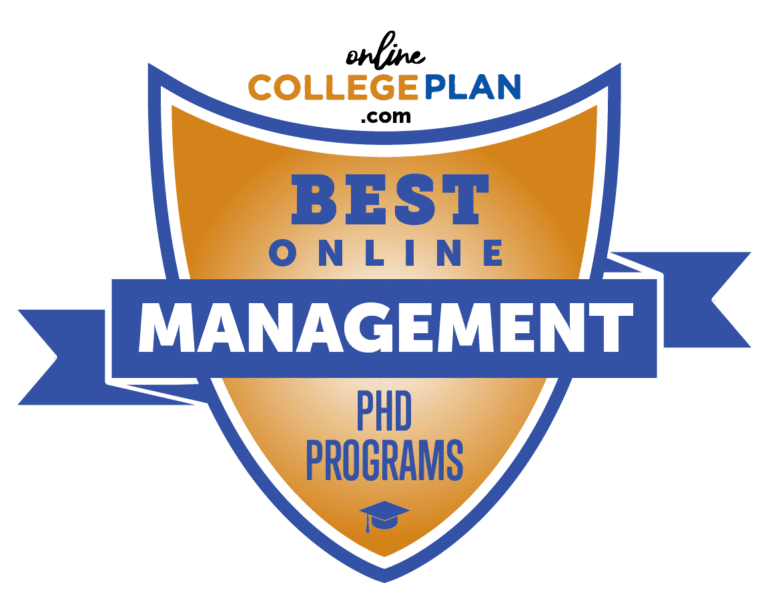 In today's fast-paced society, participating in an online PhD program or doctoral program can be both convenient and rewarding. Professionals with a strong desire to advance their knowledge and careers in management are likely candidates for participating in online PhD programs in this ranking.
A management degree is essentially a one-way ticket to job security, a comfortable salary, and the opportunity to shine as a leader in your chosen field. A manager is tasked with overseeing (or managing) a group of employees. It sounds simple but there is a lot that goes into filling this role. You may be responsible for managing promotional endeavors at your company, evaluating employee productivity, holding your employees accountable for hitting their targets, and more. A management degree will prepare you to step into a management role in the industry you choose and that is just the first step. There are typically plenty of opportunities to advance your career from within a company as well.
There are a lot of ways you can customize your management degree, too, in order to tailor your studies to your field of expertise. Programs are offered across a wide variety of disciplines including Public Administration, Healthcare, Sports Management, Engineering, Information Technology, Human Resources, and more. The most common management degree programs are in business and many universities will offer additional concentrations. Some concentrations you may be able to choose from are things like Entrepreneurship and Innovation, Multinational Management, Supply Chain and Operations Management, or Marketing/Advertising/PR Management.
Featured Programs
The core curriculum in a management degree program is going to cover the fundamentals of business and management. That means you'll take courses like Strategic Planning & Operational Analysis, Business in a Changing Society, Organizational Behavior, and more. The concentration or electives that you choose will build upon that foundation and result in you having a relevant and professionally applicable education.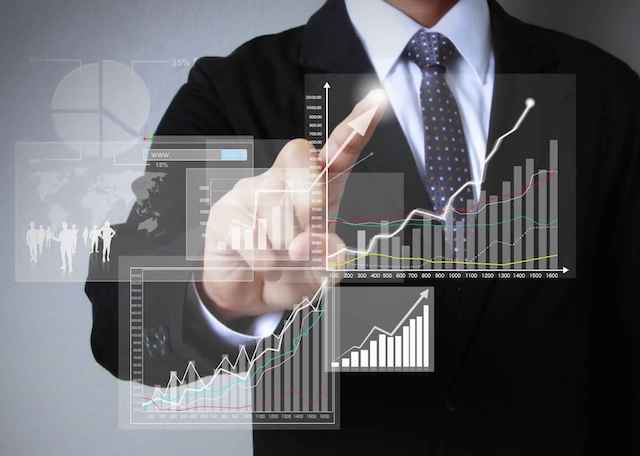 Doctorate Degrees in Management
Despite the massive growth in management as a career field, there are few options for advanced education. Your best option is generally to earn a Doctor of Business Administration. However, degrees like Doctor of Management, or a PhD in Project Management do exist. A doctorate degree in management is going to put you ahead in an increasingly competitive job market and could also prepare you to teach the next generation of leaders in business.
Doctorate programs in management are advanced programs that dive deep into management and leadership theory, business operations, and often include a research component. For this ranking, we focused specifically on management programs and not DBA programs as a whole. There are plenty of online options if you'd like to earn a general DBA, which would also prepare you for a career in management. Many of these are hybrid programs that would require you to come to campus sometimes on occasion, or sometimes as much as ten times per academic year.
With a doctorate in management, you would have better opportunities for career advancement. You could work conducting research for the field, as a professor at a college or university, as part of a government agency, in an executive position in the corporate world, or create your own business as an independent consultant. This advanced academic preparation will ensure that you're ready for anything your professional life throws at you — or anything you want to aspire to become.
Earning an Online Doctorate Degree in Management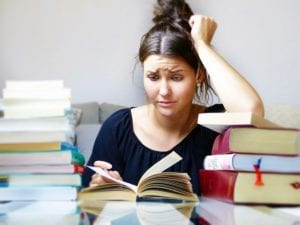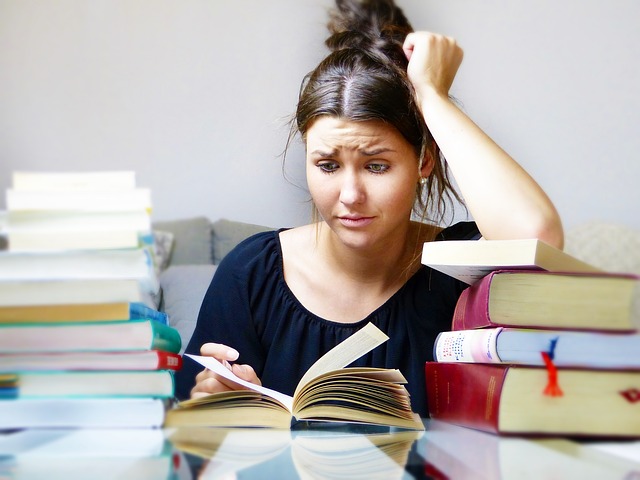 If you are at the point in your career that you are ready to move on to a management position, it is like that you have a pretty packed schedule and maybe even a family that you take care of. That is a lot to have on your shoulders when you want to earn a doctorate degree. Doctorates take a lot of in-depth studying and can take up a pretty significant chunk of your time. There is also the hurdle of actually getting to college. Can you relocate your whole family? How would you have time to balance classes and work? It is a stressful position to be in.
While there are a lot of hurdles that come with earning an advanced degree, you can do it and it is definitely worth it. Online education programs are not going to solve all of your problems but the opportunity to study at a distance makes a doctorate in management so much more accessible. By choosing to study online, you can allay your fears of having to relocate or juggle work and school. That is because you can complete your coursework wherever you have an internet connection and often, you can login and work on your classes at any time of the day or night that works for you.
Another benefit of online education is that there are typically fewer costs associated with it because there are not as many fees to pay and you won't be living on a college campus. Online students are often still eligible for financial aid, scholarships, and a host of amazing student services offered by the institution they are digitally attending. If an online doctorate in management seems like a good fit for you, check out the programs we've ranked below. All of the schools featured were ranked according to the following.
Methodology
Ranking the best online doctoral programs in management began with compiling a list of all of the schools that offered at least one such program, either in a fully-online or hybrid delivery format. We also made sure to include only those schools that are based in the United States, hold proper accreditation, and do not operate with a for-profit model. The schools that met our initial ranking criteria were then scored out of a possible 300 points. The scores were calculated using the following factors.
Freshman Retention Rate (⅓ of final score)
Graduate Rate (⅓ of final score)
Affordability (⅓ of final score)
Once each school had a final score, we ranked them according to that number. Some schools that may have otherwise ranked could have been omitted due to insufficient information being available or according to their own wishes. We do not award preferential treatment to any institution, at any time, for any reason.
All of the information used to compile scores and discuss the programs was taken from the schools' own websites whenever it was available. In the event that we couldn't find what we were looking for, additional resources such as the National Center for Education Statistics, U.S. News & World Report, Niche.com, and Collegedata.com were used.