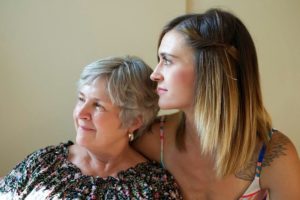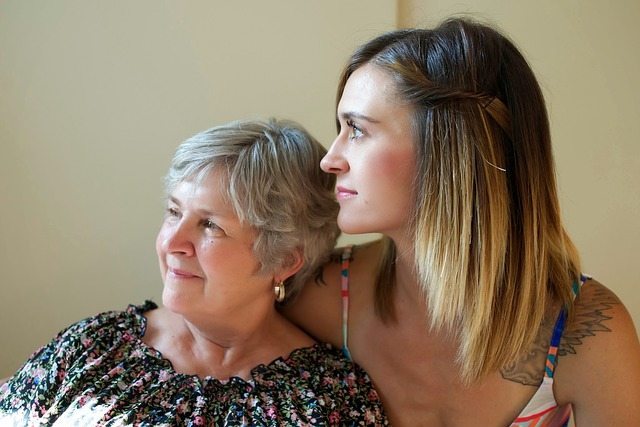 Going back to school as an adult is something that is universally regarded as difficult, but very few people consider that there are some of you who want to go back to school as seniors. Life doesn't stop after you reach any certain age; you still have many goals and aspirations, and if a college degree is one of them, this guide will help you to make that a reality. We've put together tips, resources, and other important information to make sure that you can put your best foot forward as you embark on this new chapter. You may even be able to take advantage of free online college courses for senior citizens.
What Are the Benefits of Returning to College as a Senior Citizen?
There are other benefits aside from the financial benefits of taking advantage of free online college courses for senior citizens. Earning your degree online can be rewarding in many ways.
Learning is great for you at any age. When you're older, continuing to learn is a great way to keep your brain healthy. Every time you learn something, your brain grows new cells and builds connections. Scientifically, learning new things at an older age has been proven to strengthen memory and problem-solving skills. It can improve your memory, boost cognitive function, and can help ward off crippling conditions like dementia or Alzheimer's.
Learning can also keep you healthy in other ways, by boosting your happiness. You will have more opportunities to connect socially throughout earning your degree, and especially if you choose to enter a new career after you graduate. This social interaction helps provide a sense of community and combat against the isolation that many seniors feel.
"Learning never exhausts the mind." — Leonardo da Vinci
Why Choose to Get Your College Degree Online?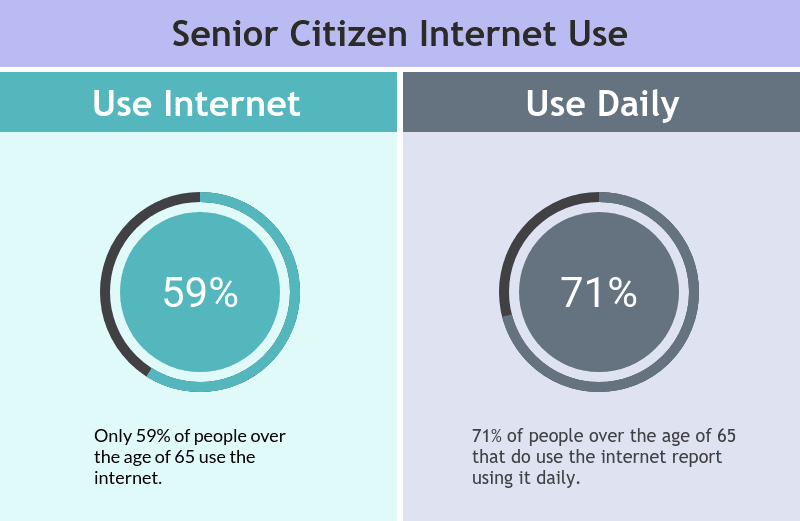 Over the last generation, the expansion of technology can be a little intimidating to those who are unfamiliar with it. With that in mind, why would you get your degree online? While seniors are somewhat less likely to adapt to and adopt new technology, the majority of them that do use it every day. The internet is a vast place, and the younger generation's concentration on social media can make it seem like that is all that it has to offer. It just isn't true! Regardless of why you're choosing to earn a college degree now, for the social benefits, to fulfill your lifelong dream of graduating, or to give a new career field a try – online college is an excellent choice.
You can earn a college degree from the comfort of your own home. Many seniors have trouble getting around, and being able to sit at a computer in your own home will alleviate a lot of the stress of traveling to campus and then sitting through lectures. You also won't have to worry about feeling out of place in a classroom, which is something that can happen to anyone who is going back to school. You also won't miss out on the social aspect whatsoever. Online courses also boast more social interaction. A lot of the time in a traditional lecture, students don't want to socialize, and many of them just can't wait to leave. In an online course, there will be mandatory discussions in which all students must contribute.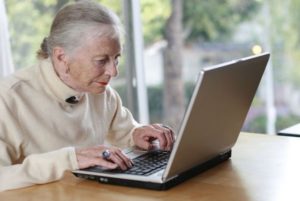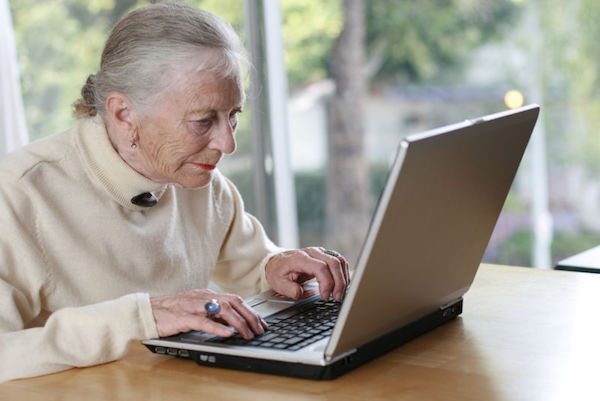 There are a lot of advantages at any age to learning online. There is a lot more flexibility which means that you can earn a degree in a self-paced way. These are called asynchronous programs, and they are offered at institutions of higher education all over the country. If you take a little longer to read or take notes, it won't get in your way when you're learning online. You will have access to all the lectures and course materials 24 hours a day. Even though you'll be at home, you will still have access to a dedicated professor for each course, just an email or phone call away to answer any questions that you may have. Additionally, online courses are usually presented on a platform like Blackboard, or Moodle. These platforms also offer robust tutorials and customer support if you are having trouble navigating the site itself.
When you choose to take college courses online to earn your degree, it's called distance learning. Many schools don't care how great that distance is! That means that you could stay close to your family and friends while attending the school of your dreams, even if it's across the country from you. The colleges and universities that offer this option generally charge a flat tuition rate for online students, so you won't necessarily incur the same expenses as a traditional out-of-state student. However, as a senior citizen, there are a lot of tuition benefits for you!
How Can You Enroll in Online College?
You will have to apply to the school of your choosing, but the process is going to be different for you than it would for a younger student. You don't need any test scores, like the SAT, ACT, GRE, PERT, etc. You also will not need to complete an entrance essay. Different states and institutions will have their own requirements, but these are some that generally apply across the board:
You must be at least 60 or older.
You must be a citizen of the United States.
You will need to have obtained a high school diploma or equivalent.
To qualify for certain waivers and discounts, you will need to meet income requirements.
Once you've selected a school, you can check their website to learn more. If you aren't sure where to start looking at schools, we've organized the best online colleges by location right here. If the school's website doesn't have the exact information you need, you can reach out to them by phone or email to ask them about their individual requirements. The staff will be able to help you find out exactly what documentation you will need to provide them with if any, and they will be able to answer any additional questions that you may have.
"Once you stop learning, you start dying." — Albert Einstein
Free Online College Courses for Senior Citizens – Scholarships, Discounts, and Waivers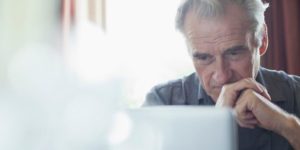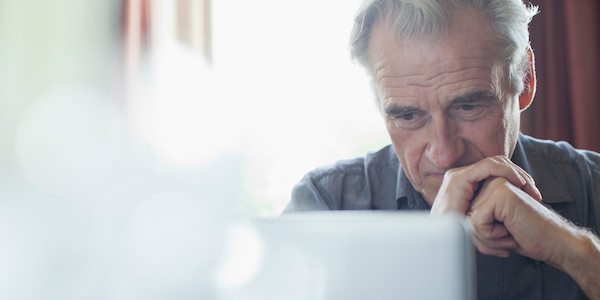 As a senior, you're likely on a fixed income, and even if you're not, the height that tuition costs have reached can be alarming. There are a variety of resources out there that can help you pay for your tuition, though. There are also several ways to avoid paying any money at all! Yes, there are free online college courses for senior citizens!
(Tip: Another benefit of online college degree programs is that they are often much cheaper. This is because of lower tuition, lower fees, and the highly customizable nature of these programs. You will also spend less on your required books and materials.)
Traditional College Resources
FAFSA: The Free Application for Federal Student Aid is always a great place to start. This will determine your eligibility for financial aid assistance from state and federal sources.
Applying for Scholarships: 57% of all student financial aid comes from scholarships. You may qualify for many of them, so browsing ones that are available can only help you in the long run. There are many scholarships that are available specifically for seniors; however, a majority of them are school specific. You can read that list here.
Tax Credits: There are two different tax credits related to education, the American Opportunity Tax Credit, and the one you'll more likely qualify for, the Lifetime Learning Credit.
(Tip: All schools have a financial aid office, and you can contact them to ask questions and get help applying for different types of aid.)
Aid Specifically for Seniors
There are a variety of different discounts and waivers that are offered to seniors from the state, and from specific universities. These initiatives are usually referred to as "Encore Programs, " and this type of financial aid is drastically underutilized because these opportunities aren't often publicized. At this site, you can look at each state, and each college or university organized by state, and see what kind of waiver they offer. More than half of them provide entirely free tuition for seniors returning to school at a public or state-supported university.
Important Things to Look Out For
Is this waiver for non-credit courses only? A few states like Minnesota, Washington, and Ohio only offer seniors the chance to audit courses for free which means you won't be earning credits. If you want to earn a degree, this option won't work for you. There are still discounts available in these cases, for example, in Minnesota seniors citizens will only pay $10 per credit.
Does this waiver or discount cover fees? In addition to paying tuition, there are fees associated with going to college as well. You'll want to make sure to find out if the fees are waived, or if you'll have to pay them. And of course, if you do have to pay them, could you receive a discount? For residents attending universities that are part of the California State University System, fees can be reduced to just $1.
Is this waiver or discount space-dependent? Even though online classes don't take up physical space, there are limits to how many students can be enrolled in a particular course. In many states that offer free tuition, students who aren't benefiting from the waivers take priority. Make sure that you'll be able to take the courses that you sign up for to ensure that you can complete your degree in an appropriate time frame.
What are the requirements or limitations associated with this waiver? You will want to be aware of any requirements related to your waiver for free tuition, or the discount you receive, so you can make sure you don't lose it. There may be a minimum GPA requirement or policies that don't allow you to turn in any late assignments. Limitations may include how many courses you can take per semester.
Can the discount be combined with other financial aid? In states that only offer discounts to seniors, you will want to look into this. Even though you're already receiving a lower tuition rate, you may be able to use other financial aid such as a scholarship to cover the rest.
Is the school I've selected covered by the waiver or discount? If you opt to go to a private university, or you simply choose a school that doesn't participate in the state's program, you may not be able to receive any discounts or waivers provided by the state. However, some individual schools will offer their own programs. Be sure to ask! Scholarships and traditional financial aid will still be an option as well.
"Anyone who keeps learning stays young." — Henry Ford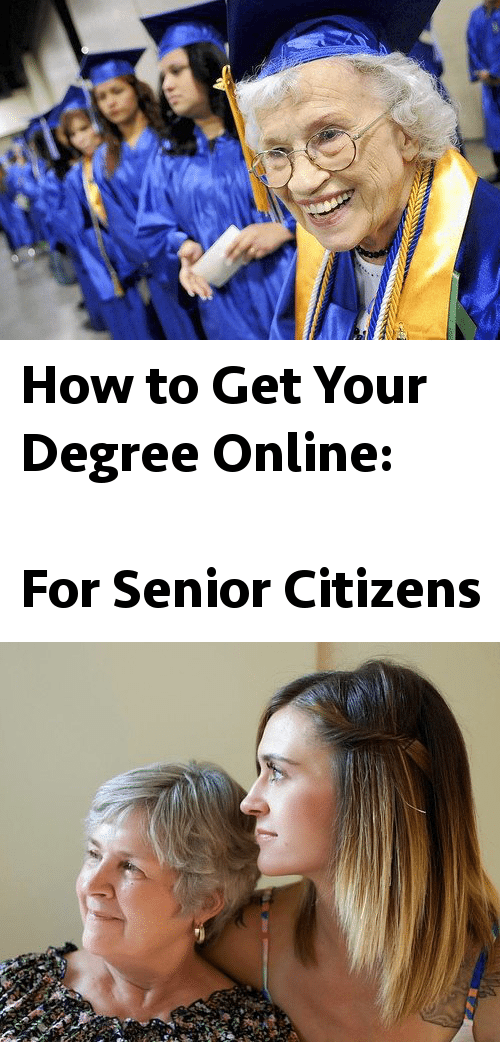 Sources: