Find your degree
Online College Plan is an advertising-supported site. Featured or trusted partner programs and all school search, finder, or match results are for schools that compensate us. This compensation does not influence our school rankings, resource guides, or other editorially-independent information published on this site.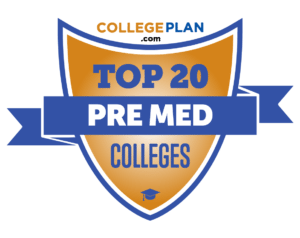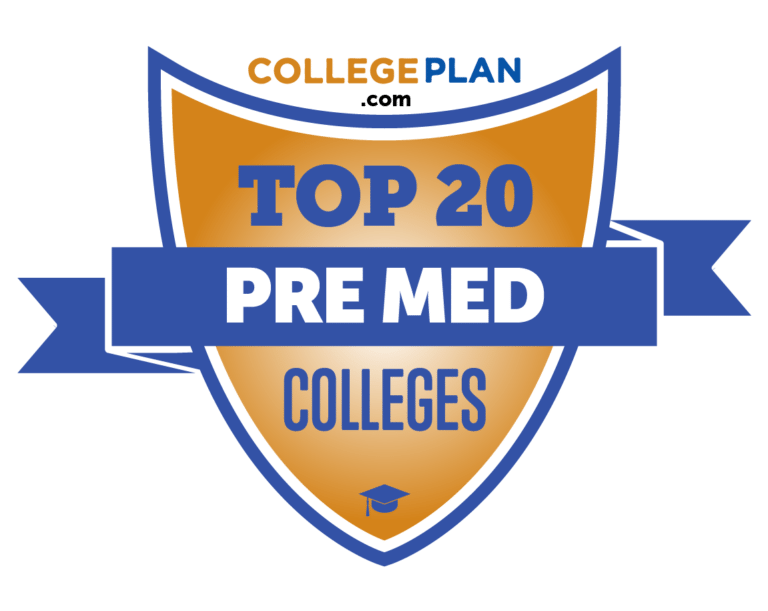 Pre-medical, or pre med school is an educational track that prepares undergraduate students to apply to med school and pursue medical degrees at the graduate level.
It is a widely popular track but there isn't one specific pre med major that students can select. Because of that, most students opt to major in biology, chemistry, physics, or neuroscience. In this ranking, we have put together all of the best schools that offer one (or more) of these majors online so that students have the option to take the first step on their journey to a career in the medical field without having to leave their homes or disrupt their lifestyle.
Medical school admissions have become increasingly competitive over the years so it is imperative for pre med students to make sure that they are going to a great school; this ensures that they get the best quality education that they can and be adequately prepared for the rewarding challenge of attending medical school.
Featured Programs
Pre med majors are incredibly varied. Some agricultural programs even meet the needs of a pre med college degree and in recent years, there has been an increase in pre med students majoring in engineering. Regardless of what major you choose, most medical schools require the following prerequisites:
English or Writing
Calculus
Biology
Organic Chemistry
Inorganic Chemistry
Physics
Another thing that students should consider when starting pre med college is tailoring their electives to the type of programs or specific health careers they're interested in pursuing in the future. Electives should allow you to explore topics that matter to you and reflect your commitment to being accepted into medical school.
When you're ready, the Association of American Medical Colleges offers both The Official Guide to Medical School Admissions and the Medical School Admissions Requirements website as purchasable resources for pre med students. The MSAR is published annually and includes data on every medical school in the country!
This ranking is going to present you with the 20 best online colleges for pre med degrees. It is important to note that because of the nature of the programs, many of them are presented in hybrid formats and will require some face-to-face courses.
We also have rankings of other online nursing and healthcare degree programs that may help with your online college search.
Looking for business school options instead? We have ranked the best online MBA programs.
Methodology
Each school on this list was scored out of a possible 200 points. Because there is no set pre med major, the top three choices of pre med degrees are represented here: undergraduate degrees in biology, chemistry, or physics. We have scored all of the schools in the United States that offer fully-online or hybrid pre med degree programs according to the following:
50%: Freshman Retention Rate and;
50%: Graduation Rate
To gather the information that was required to rank each premed school, we used the school's websites whenever possible. In any instances where a school did not provide the information that we needed, we research institutions using the databases of both U.S. News and World Report and of the National Center for Education Statistics. These two rates were added together to get the final score for each institution, which were then ranked out of 20 based on this score.
In any instance where two or more schools would have tied for a spot in this Top 20 Pre-Med Colleges ranking, we utilized the alphabetical ordering of their names to break that tie. We chose these two ranking criteria, freshman retention, and graduation rates, because when both rates are taken into account, they help to paint an accurate picture of a school's overall performance. We gather our information from reputable sources to ensure accuracy; however, due to incomplete data, there are some schools that may not be represented here.
To qualify to be included in this ranking, schools must not be for-profit institutions; must be based in the United States; must be fully and properly accredited. Additionally, we'd like to note that no premed school was given any preferential treatment and the methodology stated will allow anyone else to draw the same conclusion from the data.
You may also find our ranking of the top 100 best online colleges useful in your college search.