Arizona State University Online – Location, Majors and Ranking Info
Find your degree
Online College Plan is an advertising-supported site. Featured or trusted partner programs and all school search, finder, or match results are for schools that compensate us. This compensation does not influence our school rankings, resource guides, or other editorially-independent information published on this site.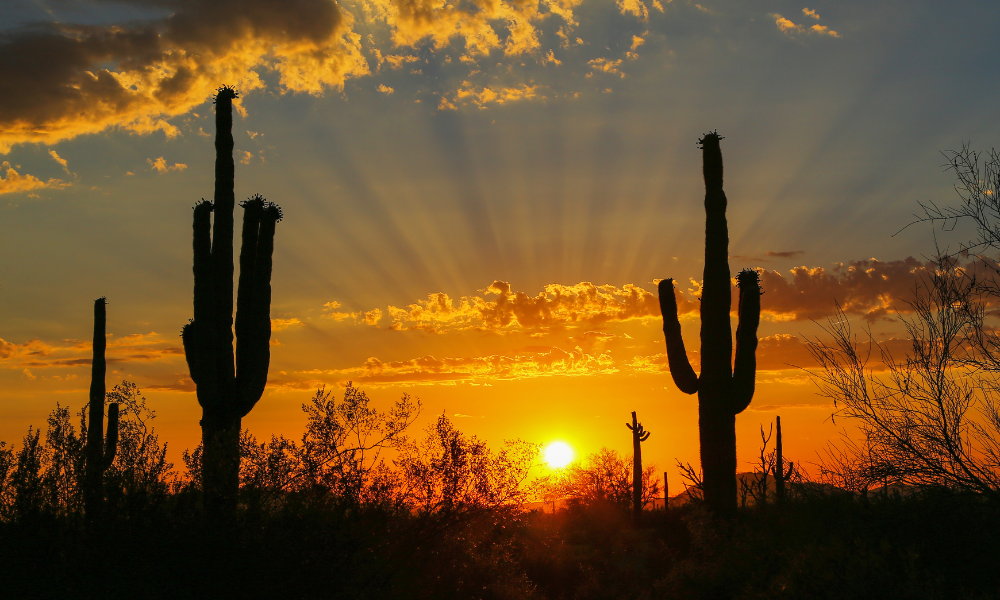 Arizona State University Online, which is commonly referred to as Arizona State or simply as ASU, is a public metropolitan research university located on five campuses across the Phoenix, Arizona, metropolitan area, and that operates four different regional learning centers throughout the state of Arizona.
We ranked Arizona State University Online #5 in the Top 100 Best Online Colleges
We ranked Arizona State University Online #4 in the Top 10 Online Engineering Degrees
We ranked Arizona State University Online #5 in the Top 10 Online Bachelor's Degrees in Political Science
We ranked Arizona State University Online #7 in the 10 Best Online Bachelor's in Social Work
We ranked Arizona State University Online #8 in the Top 50 Online Schools with the Best Websites
ASU named one of the 10 Top Online Colleges That Will Help Launch Your Career
ASU named one of the Top 10 Online Bachelor's Degrees in Art
Arizona State University is the largest public state-funded university located within the United States based on total–both full-time and part-time–student enrollment. Arizona State University's charter, approved by the board of regents in 2014, is based on the "New American University" model created by ASU President Michael M. Crow; the sixteenth and current president of ASU.
Featured Programs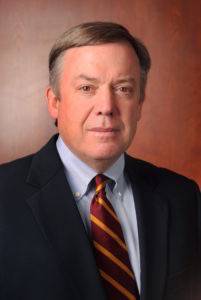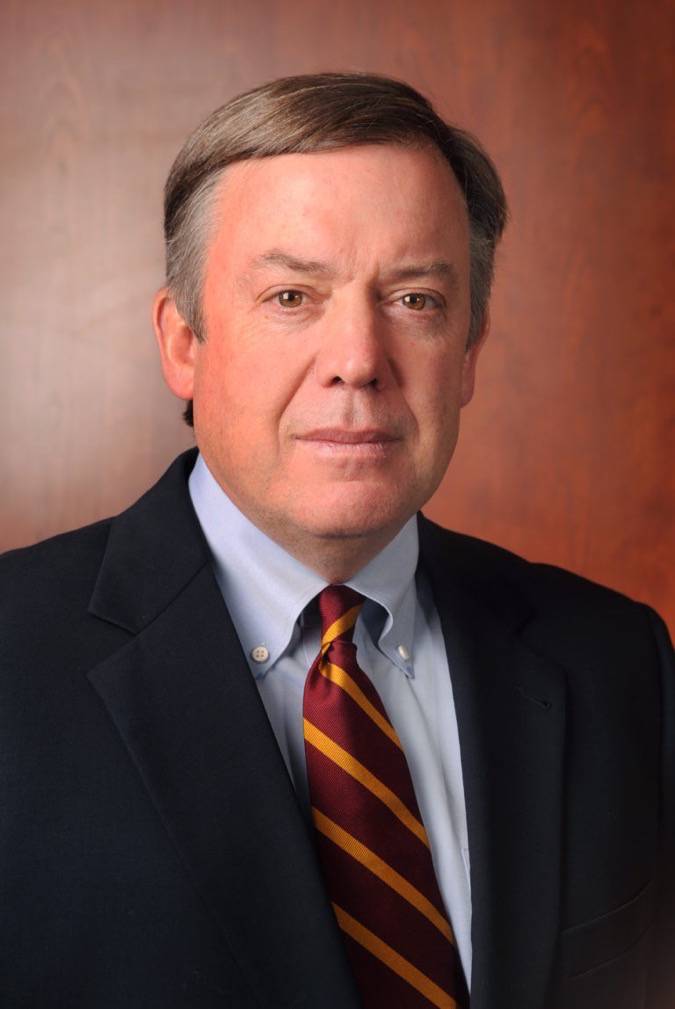 The charter defines ASU as "a comprehensive and all inclusive public research university, which is measured not by whom it excludes, but rather by whom it includes and how they find success; advancing research and discovery that holds public value; and assuming fundamental responsibility for the economic, social, cultural and overall health of the communities that which it serves." Due to the New American University model and President Michael M. Crow, ASU has seen great success due to the more business-style direction that he has taken the school.


Newsweek pointed out that Crow's shift toward a corporate CEO style of academic management–which includes an emphasis on bringing in corporate partners and sponsors and radically restructuring the school's old departments into interdisciplinary institutes–was already evident when he was the Vice-Provost of Columbia University in the 90's.

The Wall Street Journal reported in 2006 that during his tenure there Crow "led Columbia University into the top ranks of universities by royalty income, by bringing in more than $100 million of revenue per year" and that he is giving Arizona State University the same treatment, which has led to the school's multiple academic departments to flourish.
ASU is classified as what is known as a research university with a very high research activity by the Carnegie Classification of Institutions of Higher Education, and since 2005 ASU has been consistently ranked by various nationally and internationally recognized sources as a university that is among the top research universities–both public and private–in the United States based on the school's faculty and student research output across various disciplines, innovations, theory development, research expenditures and the number of awarded patents and awarded research grant proposals received. In addition to this, The Center for Measuring University Performance ranks ASU at the 31st rank among the top public research universities located within the nation. ASU was first classified as a Research Level I institute in the year of 1994, which makes it one of the newest major research universities–public or private–located within the nation.
Arizona State University has many extremely active extracurricular involvement programs that are offered through the school's Sun Devil Involvement Center. The Sun Devil Involvement Center provides both social and experiential learning opportunities for student involvement through various school clubs, sororities, fraternities, community outreach programs, leadership programs, student body government and various education-supplementing opportunities and programs.
In addition to the school's many social and educational programs and activities that students can take a part of, the area surrounding the school–the Phoenix metropolitan area–has many sites and activities to provide as well. Some of these sites and activities include:
The Arizona Science Center
The Arizona Science Center is home to over 350 permanent hands-on exhibits and many temporary exhibits that rotate out throughout the year. In addition to the myriad of exhibits available, the center also offers multiple programs and activities designed to entertain and impart knowledge upon visitors of all ages. Two of the most popular of these activities are the Adult's Night Out program and the Science on Wheels program. The Adult's Night Out program allows adult visitors to "Be a kid without the kids." on the first Friday of every month. Adult visitors will be able to enjoy the center's 300 different hands on exhibits, to experience an IMAX film or planetarium presentation and engage their intellect with thought-provoking educational demonstrations. The Science on Wheels program is one of the Science Center's flagship community programs, and is a program that delivers the excitement of hands-on science discovery directly to classrooms and other community-based organizations located throughout the state of Arizona.
Arizona Museum of Natural History
The Arizona Museum of Natural History has many exhibits on display that provide both entertainment and education. Some of these exhibits include: a three-story indoor waterfall, a real territorial jail and a recreation of the Lost Dutchman's Gold Mine. The Museum's Southwest Gallery section consists of a Native Peoples' cultural and historical gallery, with exhibits about Paleoindian hunters and gatherers, the first inhabitants of North America and the Desert Cultures that were developed later. It also holds a recreation of a Hohokam village, which includes replica pithouses and above-ground structures, and which are outfitted with real artifacts as they might have been from around A.D. 600 to A.D. 1450. Other exhibits are the Ancient Cultures of Mexico exhibit, the Origins gallery–which is designed as a voyage through the timeline of the cosmos and discusses major events in the history of planet Earth–and many other archaeological, paleontological and anthropological exhibits.
Phoenix Art Museum
The Phoenix Art Museum is the largest art museum for the visual arts located in the southwest United States. The Museum displays international exhibitions alongside its extremely comprehensive collection of more than 18,000 various works of American, European, Latin American, Asian and modern and contemporary art and fashion design. A community center since 1959, the Museum hosts year-round programs of festivals, live performances, independent art films and educational programs. It also features PhxArtKids, which is an interactive space designed specifically for children. The Phoenix Art Museum has been designation of what is known as a "Phoenix Point of Pride," which are are 33 landmarks and attractions located within the Phoenix city limits and that are claimed to embody the best cultural, historical or entertainment features of the city for both residents and visitors. Each of these Points of Pride were chosen through an election process that involved over 40,000 residents that were voting for their favorite city destinations, institutes and resources.
The Rosson House
The Rosson House is a historic house museum–that is, a residential house that has been retrofitted or repurposed to serve as a museum–and is a fully-restored 1895 Queen Anne Victorian house museum which interprets the history of the city Phoenix. Tours of the house include all living areas and offer visitors a unique glimpse into the lifestyles and living habits of early Phoenix area families. Admission to the Rosson House Museum is by guided tour only. The Rosson House was originally owned by Dr. Roland Rosson and was designed by prominent San Francisco architect A.P. Petit. Dr. Roland Rosson died a month after the completion of the house, and the house exchanged hands many times before being ultimately purchased by the City of Phoenix in 1974. The state of the house had fallen into disrepair in the years leading up to the City of Phoenix purchasing it, but was restored to its former glory through a huge community effort which involved the City of Phoenix, many of the local institutions and hundreds of volunteers made up of residents of the Phoenix area and the surrounding areas.
The Burton Barr Central Library
The Burton Barr Central Library is the central library of Phoenix, Arizona, and it is the flagship location and administrative headquarters for the Phoenix Public Library. The library houses over 1,000,000 volumes of literary work and offers to its many visitors a wide selection of facilities. These facilities include The Great Reading Room (a reading room that is 1 acre in area, and is one of the largest in the United States. It houses many study areas and the nonfiction collection), the Hive (a discovery space for business entrepreneurs), Arizona Room (an area that houses a research collection which is focused on the Southwestern region's heritage, lifestyle and geography from the prehistoric times all the way to the present), College Depot (a free, full-service college planning center), Teen Central (this area offers workshops, computers and study areas, as well as a living room type area that is equipped with a drop-down screen where various movies are shown and is reserved for teens between the ages of 12 to 18) among many others.
Phoenix Symphony Hall
Symphony Hall is a multi-purpose performing arts venue, located in Downtown Phoenix. The Phoenix Symphony Hall is home to the Phoenix Symphony, Arizona Opera and Ballet Arizona and it is also the site that is used by various touring Broadway companies, a variety of dance productions and shows put on by popular entertainers, as well as being the location for business seminars and general convention sessions. The Symphony Hall currently features 2,387 chairs–equipped with wood bases for better acoustics–reconfigured main-floor cross aisles which helps to alleviate foot traffic congestion, additional elevators and a new seating section for patrons that use wheelchairs, which greatly improve accessibility for individuals with disabilities and which updates the institute's compliance to meet or exceed the requirements put forth by the Americans with Disabilities Act. Due to the cultural and entertainment significance that the Phoenix Symphony Hall provides not only to the community but to the many tourists that visit the area every year, it has been designated as one of the city's 33 "Phoenix Points of Pride."
Herberger Theater Center
Herberger Theater Center is an indoor performing arts venue that features three different stages and is located in downtown Phoenix. The theater's mission is to both support and to foster the growth of performing arts in Phoenix as the premier performance arts venue and arts advocate. The Herberger Theater Center is home to two resident theater companies: the Arizona Theatre Company and the Center Dance Ensemble, as well as acting as the host to other reputable ensembles such as Valley Youth Theatre, the iTheatre Collaborative, the Arizona Jewish Theatre Company, the Teatro Bravo and to Childsplay. Since the theater's opening, the Herberger Theater Center has remained true to its original mission of cultivating the arts by driving the cultural and educational development of the greater Phoenix area. More than 40 different performances hit the stage annually and, in addition, the center also produces its own Lunch Time Theater series, which are weekday one act matinees featuring local up and coming theater companies and which perform on their Kax Stage.
Comerica Theater
The Comerica Theater was designed to fill the needs of performers that are too large to perform at smaller, more intimate venues but do not need a huge sports stadium. Comerica Theater opened in the spring of 2002 as part of the city's ongoing redevelopment efforts in Downtown Phoenix, and it hit the 2 million mark in attendance in the year of 2009. The theater is probably best recognized as playing host to the comedic movie Blue Collar Comedy Tour: The Movie. In addition to this, George Lopez's HBO Special, America's Mexican, was aired live at this venue. The theater is also a venue for Broadway and family stage shows that play the Phoenix area. The venue is also home to some of the area's sporting events such as boxing and kickboxing.
Roosevelt Row
Roosevelt Row Arts District is a walkable, creative district located in the urban core of Downtown Phoenix that is nationally recognized for being home to many arts and cultural events, nationally award-winning restaurants, art galleries, various shops and live music. The area offers many events and programs such as Vampire Hours (during the summer, many businesses in the area stay open later to accommodate to people that enjoy the nightlife), Fridays in Phoenix (one of the largest self-guided art walks in the United States) and Tree Planting programs where hundreds of volunteers get together annually to plant trees. The Arts District connects downtown Phoenix to various historic neighborhoods including Evans Churchill, Garfield, Willow and Historic Roosevelt.
Arizona State University Online Degrees and Programs:
In addition to the on-campus degree programs that Arizona State University offers, the school also has many high-quality online degree programs available for distance learning students to choose from. Online Associate's and Bachelor's degrees offered by Arizona State University Online include:

Anthropology,
Art History,
Business Administration,
Business Communications,
Food Industry Management,
Global Leadership,
Global Logistics Management,
Retail Management,
Business Sustainability,
Business Data Analytics,
Business – Tourism,
Community Advocacy and Social Policy,
Communication,
Community Advocacy and Social Policy,
Community Health,
Criminology and Criminal Justice,
Educational Studies,
Electrical Engineering,
Engineering Management,
English,
Family & Human Development,
Film and Media Studies,
Geography (BA),
Geography (BS),
Global Health,
Graphic Information Technology,
Health Care Coordination,
Health Education and Health Promotion,
Health Sciences,
Healthy Lifestyles Coaching,
History,
Information Technology,
Integrative Health,
Interdisciplinary Studies,
Interdisciplinary Studies – Organizational Studies,
Internet and Web Development,
Justice Studies,
Liberal Studies,
Management,
Mass Communication and Media Studies,
Nursing – RN to BSN,
Marketing,
Nutrition – Food and Nutrition Management,
Nutrition Communication,
Operations Management,
Organizational Leadership,
Philosophy,
Political Science (BA) and Political Science (BS),
Public Service and Public Policy,
Emergency Management Homeland Security,
Psychology (BA) and Psychology (BS),
Religious Studies,
Sociology,
Software Engineering,
Spanish,
Sustainability,
Technical Communication,
Technical Communication,
Technological Entrepreneurship and Management,
Urban Planning, and
Women and Gender Studies.
Arizona State University online degrees are offered in a wide range of different areas of study that are sure to suit anyone's personal and professional interests. These Arizona State University online degree programs are taught by the same professors that teach Arizona State University's on-campus program counterparts, ensuring that all students–traditional and distance learners–will receive a high-quality education from a nationally and internationally recognized educational institution that will provide them with all of the skills and tools needed to succeed in their chosen career.
What Makes ASU Unique: Research
Arizona State University consistently ranks among the top 20 universities in the United States -— that do not have a traditional medical school —- for research expenditures. The school shares this lofty designation with other high-caliber schools such as Caltech, MIT, GA Tech, Rockefeller, Perdue, UC Berkeley and the University of Texas at Austin. All of these schools–including ASU– provide students with an exemplary education.
Arizona State University is classified as a "RU/VH: Research University (very high research activity)" by the Carnegie Classification of Institutions of Higher Education and the school has tripled its research expenditures since 2002 and now receives more than $385 million annually. Arizona State University is a NASA-designated national space-grant institute of higher learning and is a member of the Universities Research Association. In addition, Arizona State University is one of the nation's most successful universities in terms of creating start-up companies through research; ASU ranks #2 in the nation for proprietary start-ups created for every $10 million in research expenditures.
Among some of the most nationally and internationally celebrated institutes that operate under ASU are:
The Biodesign Institute
The Biodesign Institute performs various biomedical and health research and also works toward developing solutions for environmental sustainability. The institute is comprised of the following centers: Applied Structural Discovery, Bioelectronics and Biosensors, BioEnergetics, Biosignatures Discovery Automation, Environmental Biotechnology, Environmental Security, Evolution and Medicine, Fundamental and Applied Microbiomics, Infectious Diseases and Vaccinology, Innovations in Medicine, Neurodegenerative Diseases, Personalized Diagnostics, Single Molecule Biophysics and the Sustainable Health center. The Biodesign Institute is currently led by Dr. Raymond DuBois, who is a physician, scientist and celebrated oncology researcher.
Institute of Human Origins
The Institute of Human Origins is one of the preeminent research organizations in the world devoted to the science of human origins. A research center of the College of Liberal Arts and Sciences, the Institute of Human Origins pursues an integrative strategy for research and discovery central to its 30-year-old founding mission; which is to bridge social, earth, and life science approaches to the most important questions concerning the course, causes and the timing of events in the human development over the course of our history. In addition to the research they perform, the institute fosters public awareness of human origins and its relevance to contemporary society through various innovative outreach programs that create timely and accurate information for both education and entertainment for those that have an interest in our history as a species as a whole, and how our species became apex predators and the dominant species on this planet.
L. William Seidman Research Institute
The Seidman Research Institute is the applied research and the business consultancy arm of the W. P. Carey School of Business at Arizona State University. L. William Seidman Research Institute was first established in the year 1985 to serve as a center for applied business research and also as a consultancy resource for the business community located in the southwest region of the United States. L. William Seidman Research Institute offers a diverse range of business and economics consulting services to both public and private sector clients who operate throughout North America. These consulting services cover a wide-range of topics such as investments, entrepreneurship guidance, big business and small business finances and a myriad of other topics that are vital for operating both a successful business and for being a successful professional in all levels of the business industry.
Julie Ann Wrigley Global Institute of Sustainability
The Julie Ann Wrigley Global Institute of Sustainability is in practice the hub of Arizona State University's various sustainability initiatives. The ASU Wrigley Institute advances research and defines sustainable education and business practices for an ever-evolving world. The School of Sustainability, which is the first of its kind in the United States, offers various multidisciplinary degree programs focused on figuring out practical solutions to many social, economic and environmental challenges. Through the various research and dynamic efforts of the Julie Ann Wrigley Global Institute of Sustainability, Arizona State University has been able to meet many sustainability milestones and achievements that no other school has, such as being the only institution of higher education located in the United States to generate more than 24 megawatts of electricity from the use solar arrays. These solar arrays contain 81,424 solar panels, and allow the school to generate enough electricity to power approximately 24,000 residential homes, as 1 MW of power is roughly enough to power 1,000 residential homes.
The Learning Sciences Institute
The Learning Sciences Institute of Arizona State University is committed to providing cutting-edge research in how to gain more efficacy as instructors, how to better reach students and how to utilize technology in the classroom. The institute achieves this through a mixture of experiential learning opportunities, lectures, workshops and labs. Through the The Learning Sciences Institute's initiatives, many educators–including the faculty that teach at Arizona State University itself–have seen greater success in the percentage of students passing tests, the amount of students who are able to grasp the coursework being taught more firmly and the overall satisfaction that students have with the education that they receive from the instructors that have learned how to become better teachers through The Learning Sciences Institute.
Herberger Research Institute
The Herberger Research Institute for Design and the Arts is the division of Arizona State Institute that offers design- and arts-related degree programs to students. These degree programs are available in a range of disciplines, including: Art, Arts, Media and Engineering, Design, Film, Dance and Theatre and of course Music. The institute also performs research into these various disciplines, and helps to pave the way to new musical theories, instrument design and filming tactics. The Herberger Research Institute for Design and the Arts is a nationally and internationally recognized research institute and school for the advancements in the arts and design that they have provided, in addition to the high-quality education degree-granting programs that are offered.
Hispanic Research Center
The Hispanic Research Center at Arizona State University is an interdisciplinary educational and research unit dedicated to cultural and historical research and creative activities that is administered through the College of Liberal Arts and Sciences. The Hispanic Research Center performs basic and applied research on a broad range of topics related to Hispanic populations, disseminates research findings to both the academic community and the public, engages in creative activities and makes these activities available to students and to the public and provides public service in areas of importance to the Hispanic culture, the Hispanic society and to Hispanic individuals.
International Institute for Species Exploration
The International Institute for Species Exploration's primary mission is to improve taxonomical exploration and the cataloging of newly discovered species of flora and fauna. In 2011, the institute contributed towards the estimate that Earth was home to approximately 8.7 million different species of fauna. The IISE releases "Top Ten" lists of newly discovered flora and fauna that highlight unique or interesting specimens, and the institute also releases an annual report that inventories the complete list of species cataloged two years prior and discusses the state of new species discovery. The annual report takes approximately two calendar years to compile due to the lack of standardized registration for new species, an issue which IISE has campaigned for heavily on the belief that a standardized registration process will help us to better understand the natural world.
Much of the research conducted at ASU is considered to be very cutting edge and to have a strong focus on interdisciplinarity; the Biodesign Institute for example, conducts various research on dynamic issues such as biomedical and healthcare outcomes as part of a collaboration with the Mayo Clinic to diagnose and to treat a myriad of rare diseases, which includes various forms of aggressive cancers.
Other School Facts:
ASU has a strong commitment to being a highly sustainable school and to utilizing alternative and green power sources. As of April of 2013, Arizona State University is the only institution of higher education operating within the United States to generate over 24 megawatts of electricity with the use of solar arrays. The school's solar arrays contain 81,424 solar panels. In addition, ASU has 72 solar photovoltaic installations across all four campuses. The largest concentration of the school's solar PV installations are located on the Tempe campus,and produce over 12.8 MW of electricity.
Additionally, there are six wind turbines installed and in use located on the roof of the school's Julie Ann Wrigley Global Institute of Sustainability building that have been in operation since October of 2008. Under normal working conditions, the six turbines generate enough electricity to power nearly 60 televisions.
School's Website: https://www.asu.edu/
School's Accreditation: The Higher Learning Committee (HLC)
School's Values and Mission Statement: https://www.asufoundation.org/about-us/our-mission
School's Motto:
"ASU is a comprehensive and all inclusive public research university, which is measured not by whom it excludes, but rather by whom it includes and how they find success; advancing research and discovery that holds public value; and assuming fundamental responsibility for the economic, social, cultural and overall health of the communities that which it serves."
School's Mascot: Sparky the Sun Devil
School's Colors: ASU Maroon and Gold
Related Rankings: