What is Engineering?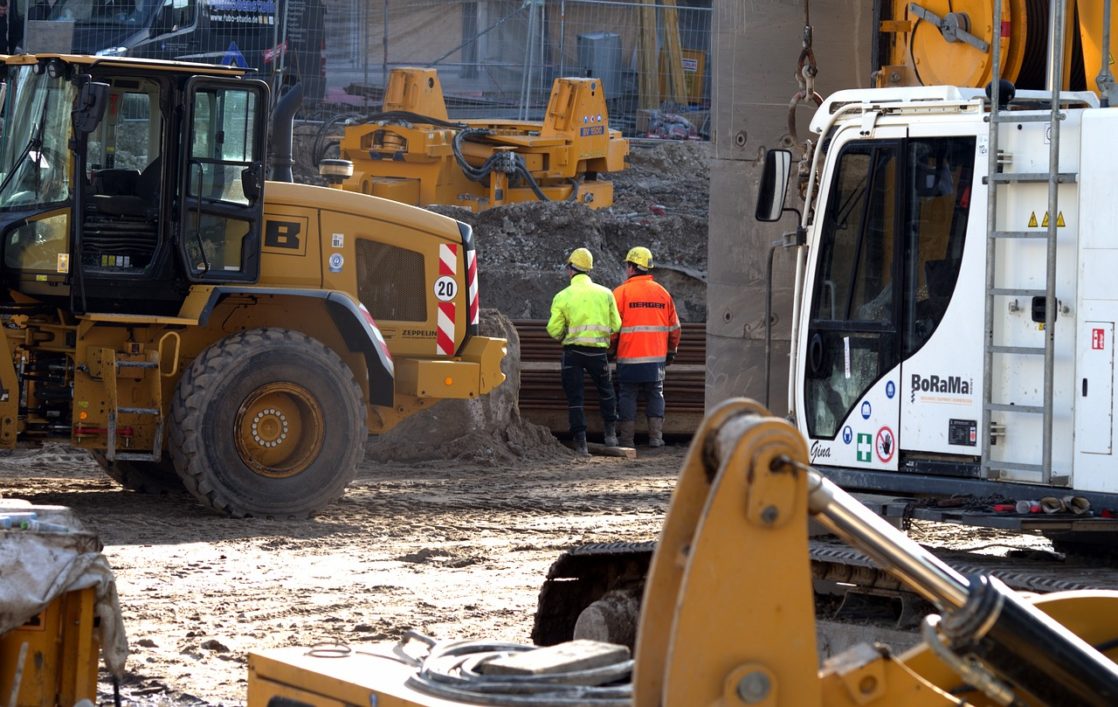 Engineering is the branch of scientific study and practice that deals with the design, creation, and upkeep of infrastructure, machines, engines, computers, and other structures that improve quality of life for humans. Engineers are some of the most valuable professionals in our modern society. They are at the forefront of our technological revolution, though their expertise often goes unnoticed until something catastrophic happens.
Every time you successfully boot up your computer, drive over a bridge, or use an elevator, a skilled engineer has done their job. Because of their importance, engineers and engineering managers are some of the most sought after professionals on the job market. If you have the creativity, attention to detail, and pragmatic understanding of how humans interface with machines, then you might have what it takes to become an engineer or engineer manager.
Featured Programs
The best way to attain the proper knowledge and credentials for becoming an engineer is to enroll in an engineering degree program. If you are looking for a good place to start your search for a great engineering program, you have come to the right place, as OnlineCollegePlan.com has a number of resources available for you to utilize. We have ranked the top 10 online engineering degree programs, which is a good starting place.
What is Engineering Management?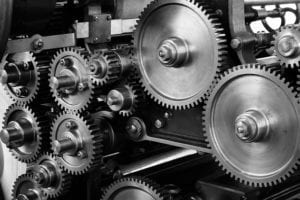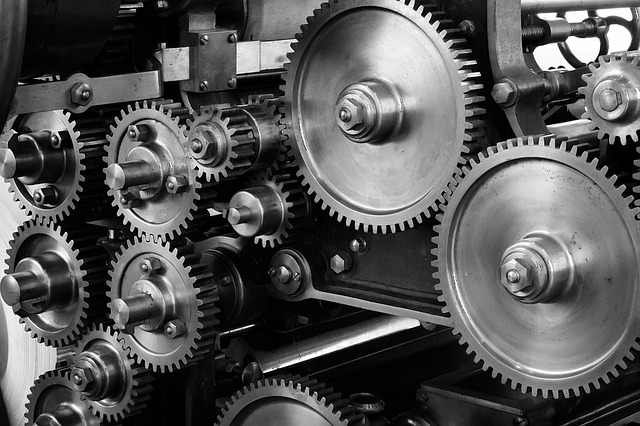 Engineering management is the career and field of study that allows professionals to successfully lead engineering personnel and projects. Engineering managers have a highly specialized area of expertise, as they need to understand how a whole project fits together, and be able to instruct their workers how to do their particular jobs so that the team works as a cohesive unit.
Degree programs in engineering management usually combine engineering courses in a specialized area with a number of supplemental management skills. In addition to courses in engineering, a general engineering management curriculum consists of the following courses:
Accounting and Economics: Accounting and economics classes give students the ability to make project estimates and stick to budget throughout the project's execution.
Project Management: Project management courses give students the ability to inspire and lead their employees in ways that are ethical and effective.
Mathematical Modeling: Mathematical modeling, including courses in algebra, geometry, and calculus, allow engineers to use graphs, equations, and diagrams to represent and speculate real-world situations.
Physics: Courses in physics give students the underlying knowledge of the physical world to create materials and products that interact with space in a rational manner.
Management Information Systems: Management information systems courses train students to use software programs such as Wrike, Smartsheet, and Asana that help them manage projects by organizing and tracking the progress of project data.
Human Resources: Human resources give students the credentials to ethically handle on-the-job problems that arise with employees.
Industrial Health: Industrial safety and health courses ensure that students can lead a team while using safe practices that protect the health of their employees.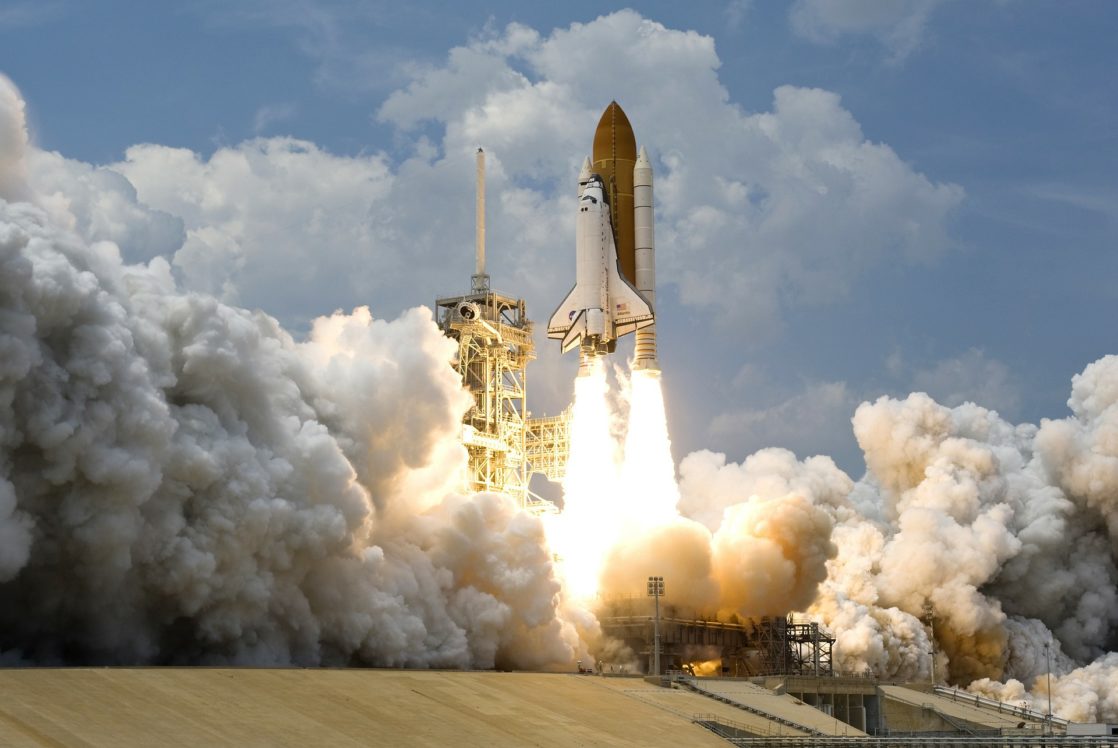 Beyond these general courses that will allow you to become an effective manager, most students will have to choose a particular field of engineering to specialize in. For this reason, it is a good idea to consider your professional goals before searching for schools, as engineering management specialization tracks vary by institution. Some of the most popular specializations within the field of engineering management are:
Operations Management: Operations management specializations teach students how to organize their project with a maximum level of efficiency. This is a versatile specialization as graduates can typically work in all fields of engineering management.
Technology Management: Technology management specialization prepares students for roles as information technology professionals who can utilize hardware to assist in a variety of engineering projects, as well as software to keep track of data, resources, and budget.
Product Development: A product development specialization prepares students to design, create, and market new products for consumers.
Systems Engineering: Systems engineering students will learn how to create the infrastructure for networks of electrical, mechanical, biological or other types of systems, allowing multiple entities to share information and interact in a mutually beneficial dynamic.
Industrial Engineering: An industrial engineering specialization is interdisciplinary, as students will combine courses in math, physics, and social science, together with methods of engineering analysis and design.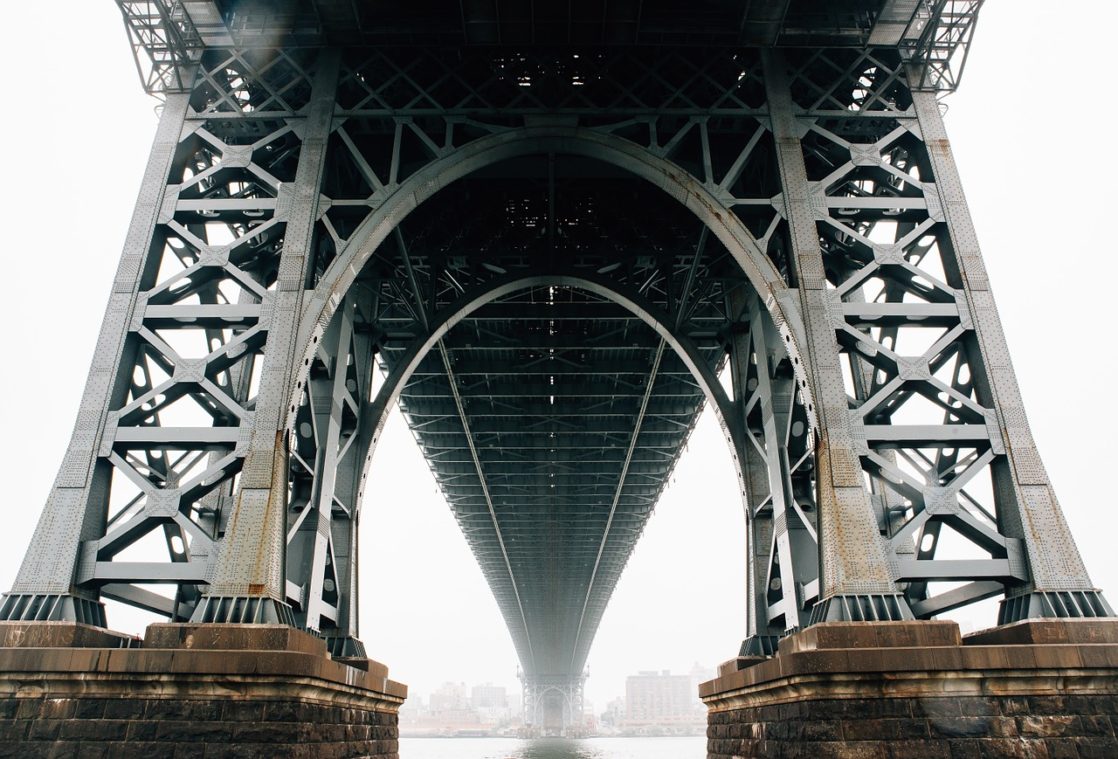 In addition to these specializations, the most common specialization among degree programs in engineering management is construction engineering management. There are 403,800 construction managers currently employed full-time in the United States, and that number is expected to grow by 11% over the next decade, so it makes sense that construction engineering management is one of the most popular specializations for engineering management degrees.
What is Construction Engineering Management?
Construction engineering management is the academic track that prepares students for careers as construction managers. Construction managers lead construction crews by planning, budgeting, coordinating, and executing construction products from inception to completion. They make an average annual salary of $91,370, so it is a great degree in terms of return on investment. Types of classes that students will take in a construction engineering management degree program include:
Construction Methods and Materials
Leadership and Organizational Behavior
Computer Applications in Construction
Residential Project Development
Building Codes and Environmental Regulations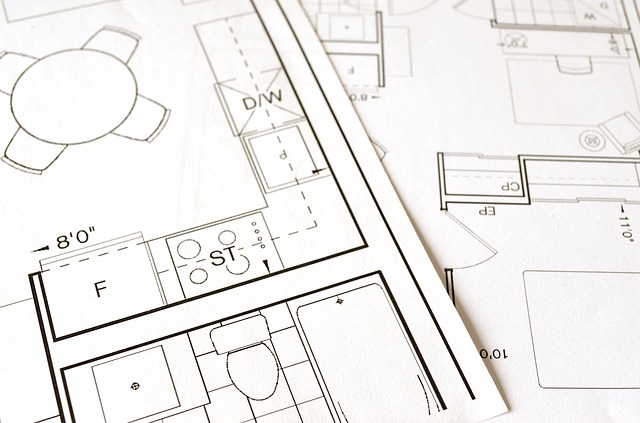 If you could see yourself as an effective construction manager, then the best place to start is by enrolling in a construction engineering management degree program. You can check out our ranking of the top engineering management PhD programs, and if any of the schools might be a good match for you, be sure to follow the links to their school website and request more information.
What Kind of Accreditation Can An Engineering Management Degree Have?
The first thing that you should check when researching schools for an engineering management degree, is that they are accredited. Accreditation ensures that your degree program:
Meets Industry Standards: Accredited schools meet industry standards by providing trained faculty and proper facilities so that students get good value for their tuition.
Provides Quality Educational Experiences: Accredited schools offer rigorous educational experiences that graduate able professionals who will take on large amounts of responsibility in their field.
Is Respected By Employers: Graduating from an accredited school will signal to employers that you have the credentials and are capable of fulfilling your workplace responsibilities.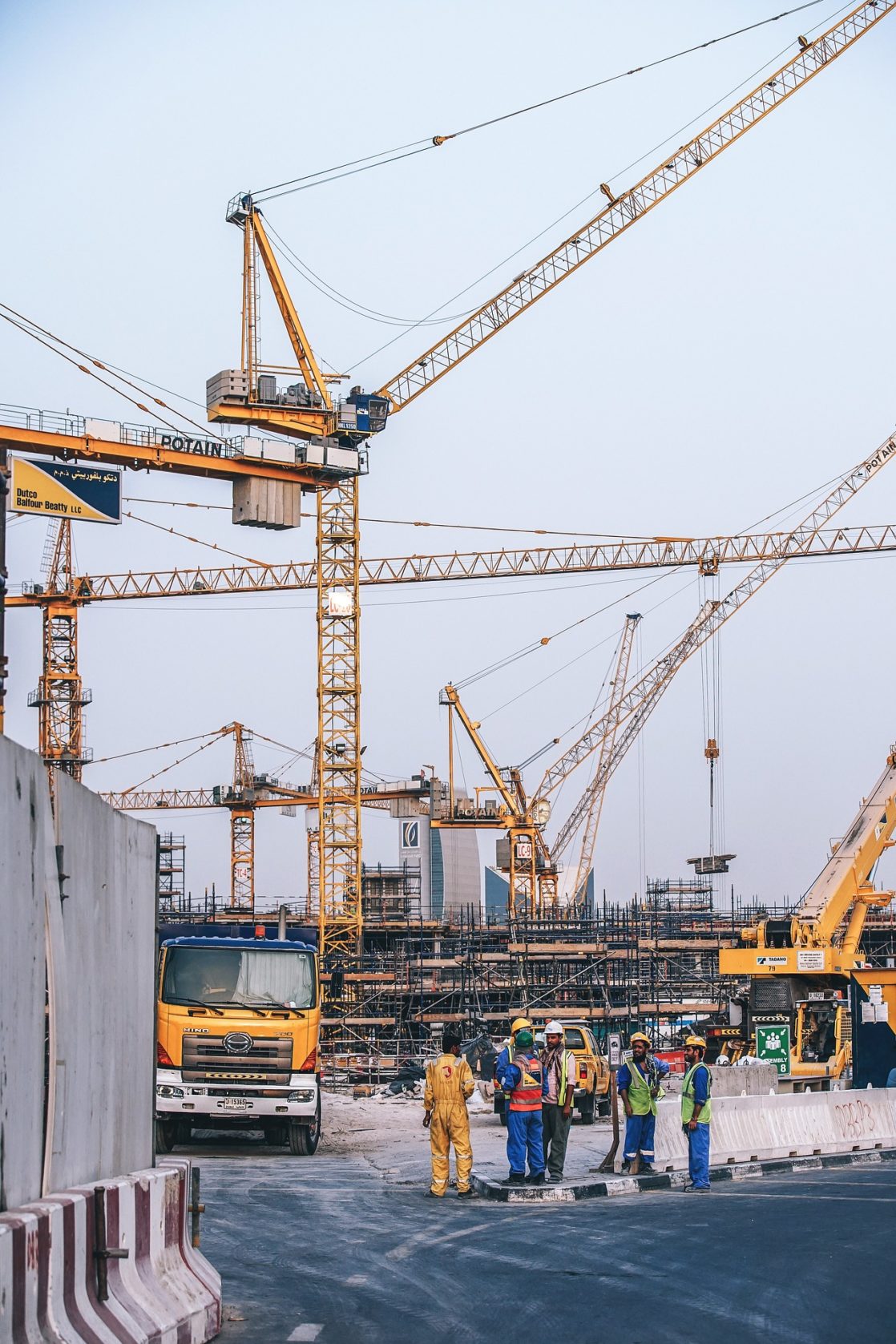 When looking for schools with engineering management degrees, you should check for accreditation from one or more of the following accreditation bodies:
Accreditation Board for Engineering and Technology (ABET): ABET is a nonprofit, non-governmental agency that accredits engineering and technology degree programs in applied and natural science, computing, engineering, and engineering technology. They provide accreditation of specific post-secondary programs within institutions that are already recognized by national or regional accreditation bodies. Prospective students looking for a program where they will specialize in the scientific aspects of engineering management should look for ABET accreditation.
Association to Advance Collegiate Schools of Business (AACSB): The AACSB is a nonprofit organization that was founded in 1916, which accredits business schools and programs. Prospective students looking for a program that will specialize in the business side of engineering management should check for AACSB certification.
Global Accreditation Center for Project Management Education Programs (GAC): The GAC is the world's premier specialized accrediting body for project management and similar degree programs, both in the United States and around the globe. Students looking for an international engineering degree program, or a program that focuses on the project management side of engineering management should look for GAC accreditation.
To check out some accredited schools with great engineering management programs, have a look at our list of management science and engineering programs through any of the previously mentioned links. If any of the programs look like they might be right for you, be sure to follow the links to their school website and request more information.
What Can I Do With a Doctoral Degree in Engineering Management?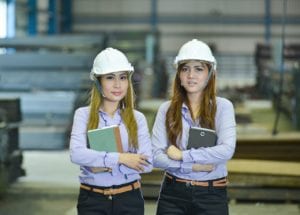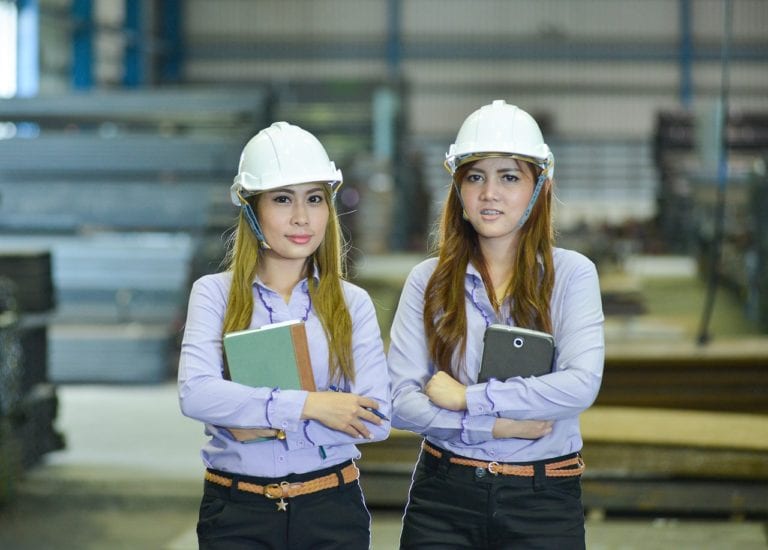 A Ph.D. in engineering management will qualify graduates for the highest level of professional responsibility in the field of engineering management. A doctoral degree will give you the credentials to earn the highest salaries in your field. Doctoral degree programs provide students with highly specialized training that allows them to stand out in their field. So if you are looking to apply to a doctoral degree program, you should have a good idea of the specific professional role that you are looking to qualify for after graduating. Some of the most coveted careers in engineering management are:
Architectural and Engineering Managers: Architectural and engineering managers devise, execute, and oversee large architectural and engineering companies. They make an average annual salary of $137,720.
Nuclear Engineer: Nuclear engineers research and devise procedures, materials, and systems that allow them to harvest and utilize nuclear energy and radiation. Many nuclear engineers work to create medical diagnosis and treatment equipment. They make an average annual salary of $105,810.
Aerospace Engineer: Aerospace engineers work on aircraft, space craft, satellites, and missiles. They make an average annual salary of $113,030.
What is the Average Engineering Management Salary?
Engineering management degrees are some of the safest programs to enroll in if you are looking for a good return on your investment. Many positions within the field of engineering management allow credentialed professionals to earn six-figure salaries. Students who want to get into the field of engineering management should be aware that there are a few variables which can affect an engineering manager salary, including:
Location: Professionals who work in urban centers can expect a higher salary than their rural and suburban counterparts.
Employer: Pay grade and benefits can vary greatly depending on the institution that you work for. If you are looking for great benefits, there are many government jobs for engineering management professionals.
Experience: Having real-world experience is crucial for people who are going to be in charge of large projects, so recent graduates should expect to start out at a lower salary which will gradually increase as they earn experience.
Degree: The credentials that you have on your resume can greatly affect your salary, as doctoral and master degree holders can expect to earn more than associate and bachelor degree holders.
Field: Engineering management is a large discipline and the types of projects that you will manage will influence your expected salary, as you will see below.
The average salary engineering management salary in different positions are:
Civil Engineer: Civil engineers construct and maintain public infrastructures such as roads, bridges, and tunnels. They make an average annual salary of $84,770, which comes out to $40.75 per hour.
Construction Management: Construction managers devise, budget, and oversee construction projects. They make an average annual salary of $91,370, which comes out to $43.93 per hour.
Electrical and Electronics Engineer: Electrical and electronics engineers design, create and test electrical equipment and networks to ensure that they are functioning safely and smoothly. They make an average annual salary of $97,970, which comes out to $47.10 per hour.
If you would like to be hired for one of these positions, the first step is to get a degree from a management science and engineering school. If you are worried about your return on investment, or want to maintain your current employment while earning the credentials to obtain one of these engineering management positions, you might consider taking a look at some great online engineering degree programs to see if they can give you the financial and scheduling flexibility that will be most convenient for you.
What Associations Can I Join For Engineering Management Careers?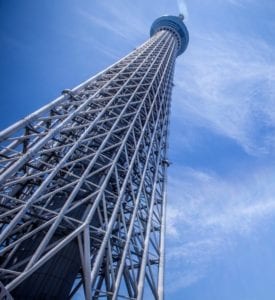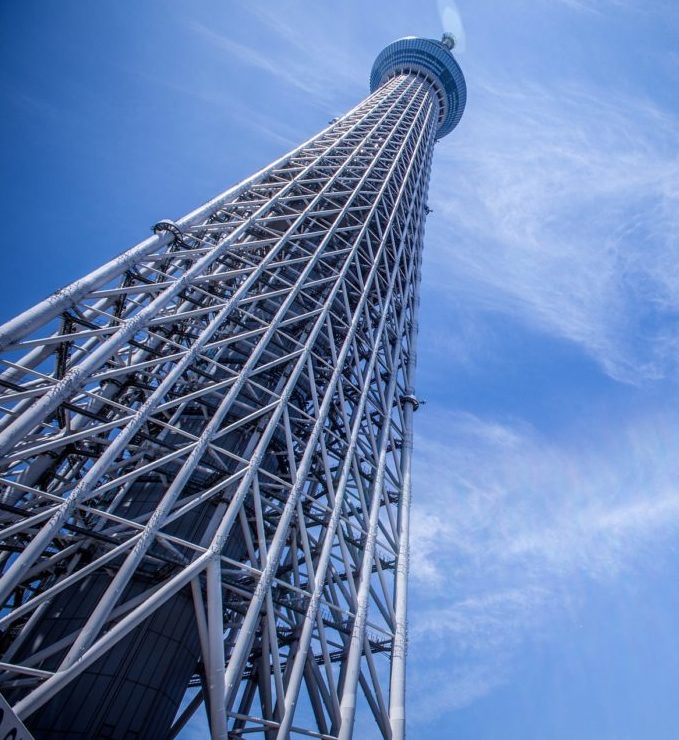 There are a variety of engineering management associations that both students and professionals can join for various incentives and benefits. An engineering management association will provide you with professional support, information on cutting-edge research, and a network with professional opportunities. Some of the best associations for engineering management professionals are:
American Society for Engineering Management (ASEM): ASEM provides professional certification, online forums with job opportunities, newsletters, international conferences, and other benefits for engineering managers.
Society for Engineering and Management Systems (SEMS): SEMS is a society within the Institute of Industrial Systems Engineers (IISE) that provides support for members who wish to advance the field of engineering management through research, discussion, and practice.
Society of Manufacturing Engineers (SME): SME is a society of professionals, educators, and students who work in the field of manufacturing. they offer a wide range of support and research for manufacturing professionals.
If you are unsure of what organization you should join, you can find out by talking to the professors and advisors in your engineering management degree program.