What Can I Do With a Doctorate in Engineering Management?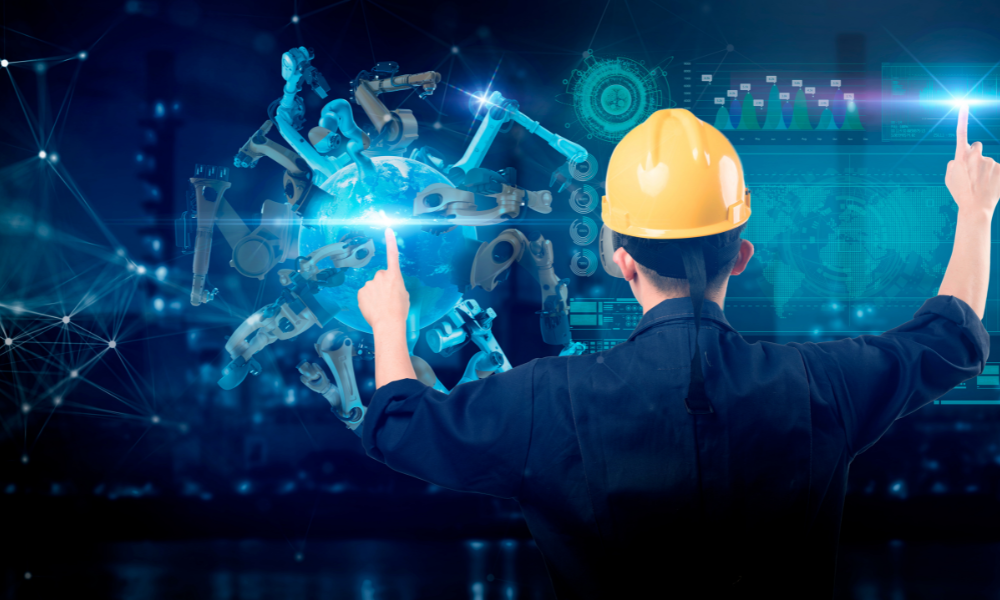 Find your degree
Online College Plan is an advertising-supported site. Featured or trusted partner programs and all school search, finder, or match results are for schools that compensate us. This compensation does not influence our school rankings, resource guides, or other editorially-independent information published on this site.
Engineering deals with the design, creation, and upkeep of things that improve the quality of life for humans. This can include infrastructure, machines, engines, computers, and many other innovations. Engineers are some of the most valuable professionals in our modern society. They are at the forefront of our technological revolution. However, their expertise often goes unnoticed until something catastrophic happens.
Engineering managers are leaders in the field. They know how to guide and motivate groups of people to get important projects done. These professionals are in-demand in all areas of society. This includes local, state, and federal governments. It also encompasses private companies and enterprises. And finally, engineers are needed globally. So you have what it takes to be a leader in engineering? An engineering doctoral degree might be your next step. In this article, we'll discuss the benefits of earning a Ph.D. in engineering management.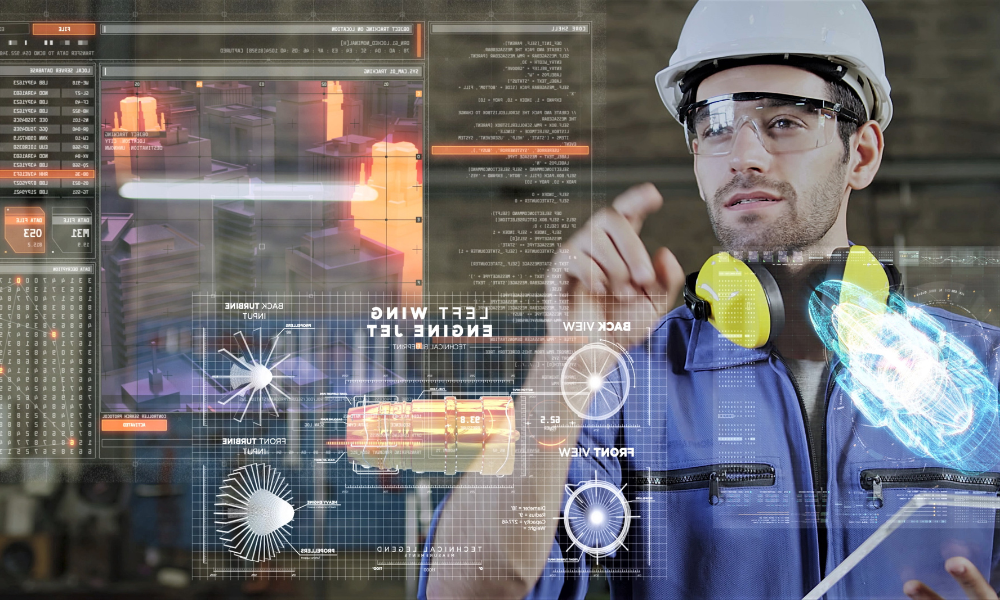 What is Engineering?
Every time you boot up your computer, drive over a bridge, or use an elevator, a skilled engineer has done their job. Engineers and engineering managers are highly sought-after professionals. Do you have creativity and attention to detail? Are you a wizard in STEM subjects? Do you have a pragmatic understanding of how humans interface with machines? Then you might have what it takes to become an engineer or engineering manager.
Featured Programs
The best way to gain the proper knowledge and credentials for becoming an engineer is to enroll in an engineering degree program. If you are looking for a good place to start your search for a great engineering program, you have come to the right place. OnlineCollegePlan.com has many resources available for potential engineering students.
Check out the top 10 online engineering degree programs.
What is Engineering Management?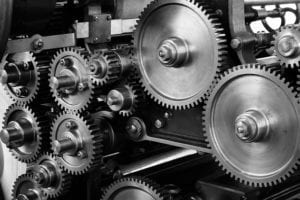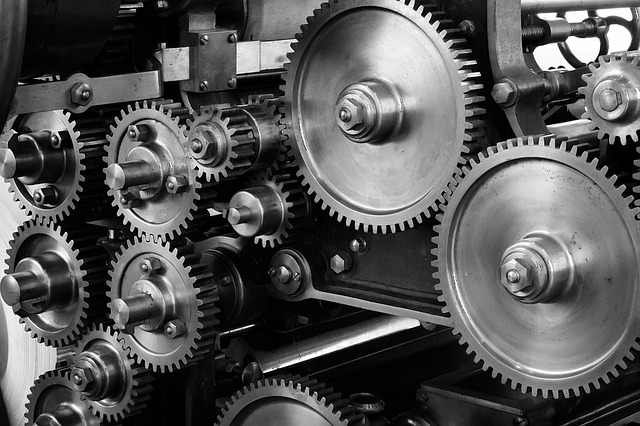 Engineering management is an advanced engineering career. Professionals in this role successfully lead engineering personnel and projects. Engineering managers typically have a high level of expertise in a specific area. That's because they need a broad understanding of how a whole project fits together. Then, they can instruct their workers on how to do their jobs so the team works as a cohesive unit.
The Benefits of Earning an Online Doctoral Degree In Engineering Management
Most students who want to get into engineering management are already employed. And many of them are earning an excellent salary already. Taking time out to complete a doctoral program may seem like more hassle than it is worth. However, today's online engineering programs are different. They are geared toward busy working professionals. And they are specifically designed to give engineering students the skills to move into advanced roles. This includes management and leadership positions in engineering. The prestige and increased income in these roles make the time spent well worth it.
Such online PhD in engineering management degree programs are highly flexible. In many cases, students can complete their studies at their own pace. At some schools, students are required to attend a few on-campus residencies. This allows them to demonstrate what they have learned. And it will enable them to interact with their peers and professors. Other engineering programs are offered entirely online, with no campus visits required.
Be sure you know the requirements of any PhD in engineering management degree before you sign up for it. This will ensure you can meet all the requirements.
Doctorate Engineering Management Salary Figures and Job Outlook
Are you wondering about engineering management degree salary figures? In engineering, the more education you have, the more money you will make. This is one field with a high ROI. According to PayScale, the average senior engineering manager salary is $155,291. But doctorate of engineering salaries can reach up to $218,000. Of course, this depends on location and the specific engineering management careers.
Masters in Engineering Management Salary
Is a masters in engineering management worth it? Masters of engineering management salary figures are a little lower. According to PayScale, masters engineering management salary averages are around $100,000 annually. An engineering management masters salary is nothing to sneeze at. But students could gain a significant return on investment by earning a PhD in management science and engineering.
You may also like:
What Are Some Courses in Engineering Management Programs Online?
Degree programs in engineering management usually feature management and specialized engineering courses. Some of the general management courses in an engineering management program may include:
Technology
These online courses will cover the principles and practices of innovation in engineering. This can include security protocols, machine learning, computer-aided design, and more.
Logistics
Engineering logistics covers a range of topics related to managing supply chain systems. These may include Lean Six Sigma, logistics infrastructure, and similar areas.
Data Analytics
Data analytics courses also cover a range of topics. Generally, they relate to data collection, analysis, and interpretation in engineering.
Accounting and Economics
Accounting and economics classes are also crucial for engineering managers. They teach students to estimate and stick to a budget throughout a project.
Project Management
PM courses give students the ability to inspire and lead their employees. They learn to manage other engineers in ways that are ethical and effective.
Mathematical Modeling
Mathematical modeling may include courses in algebra, geometry, and calculus. These courses teach students to use graphs and diagrams to represent real-world situations.
Physics
Courses in physics give students the underlying knowledge of the physical world. This helps them to create objects that interact with space in a rational manner.
Management Information Systems
Management information systems courses train students to use software programs to manage projects. Such engineering programs are designed to help organize and track the progress of a project.
Human Resources
Human resources coursework is typically part of an engineering management curriculum. It gives students the skills to handle problems that arise with employees ethically.
Industrial Health and Safety
Industrial safety courses ensure that students lead a team using safe practices. These guidelines help them protect the health of their employees.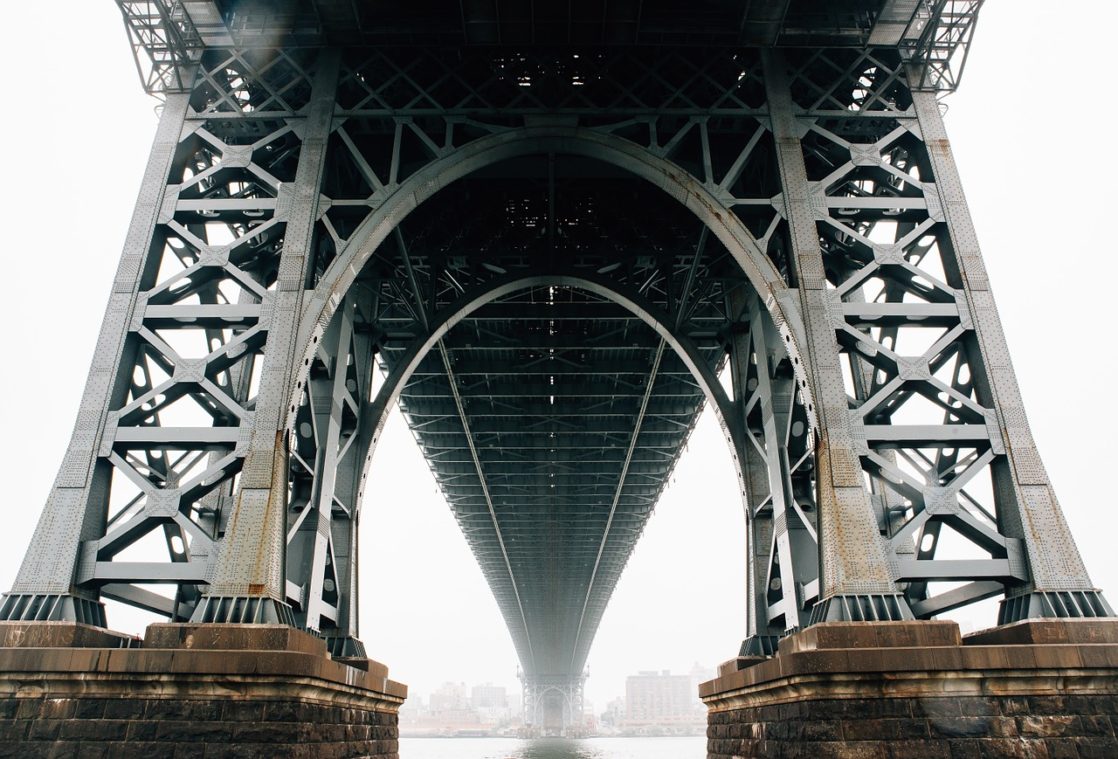 Engineering Management Specializations
The general management courses listed above will allow you to become an effective engineering manager. However, most students will choose a particular engineering area to specialize in. Engineering is a comprehensive and varied field. So it's a good idea to consider your professional goals before searching for schools. Engineering management specialization tracks vary by institution. Some of the most popular specializations within the field of engineering management are:
Systems Engineering Mgmt
Systems Engineering Management focuses on the management of complex systems. It often includes design, development, and implementation.
Quality Engineering Mgmt
This focuses on the management of quality control and assurance processes. This can include Six Sigma, Lean methodologies, and more.
Project Mgmt
This focuses on the management of engineering projects. This will typically include planning, scheduling, and budgeting.
Operations Mgmt
This specialization focuses on the management of engineering operations. Typically, it involves supply chain management and logistics.
Industrial Engineering Mgmt
This focuses on the management of industrial engineering processes. This may include production, manufacturing, and optimization.
Technology Mgmt
This focuses on the management of technology and innovation. This often involves research, development, and commercialization.
Environmental Engineering Mgmt
This focuses on the management of environmental engineering processes. That includes sustainability and environmental regulations.
Construction Engineering Mgmt
This focuses on managing construction projects, including design, planning, and execution. Professionals with additional knowledge in architecture are sometimes called architectural and engineering managers.
Mechanical Engineering Mgmt
A mechanical engineering specialization focuses on learning to lead teams and projects. The goal is to improve mechanical systems. This usually involves a specific area of mechanical engineering. It could be anything from electronics to robotics.
Biomedical Engineering Mgmt
Biomedical Engineering Management focuses on using engineering knowledge to solve medical problems. These managers often work as liaisons in hospitals and other healthcare facilities.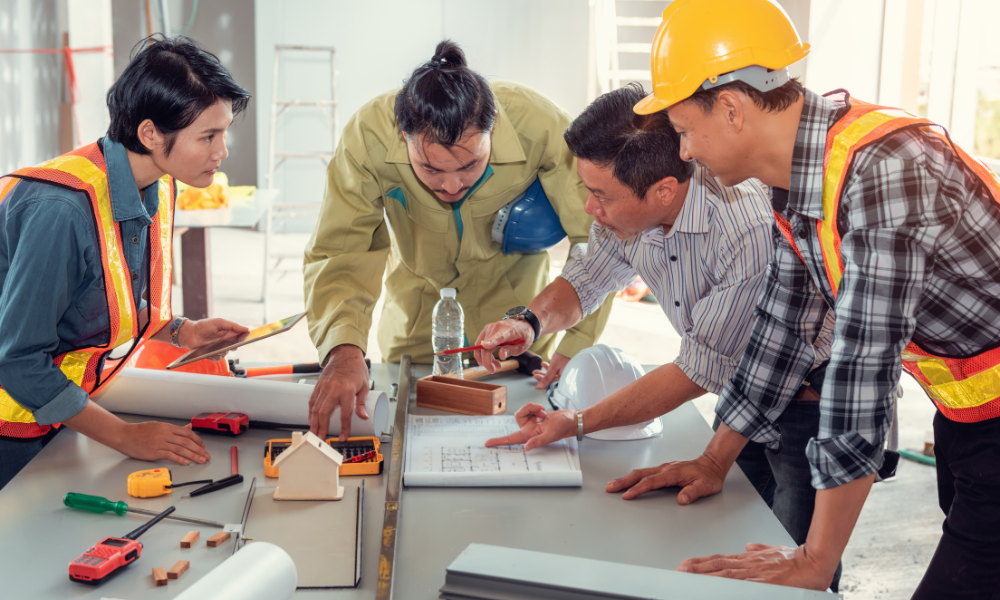 Spotlight on Construction Engineering Management
These specializations are a few of the most common ones for engineering managers. Currently, one of the most popular specializations is construction engineering management. According to BLS, there are 478,500 construction managers employed full-time in the US. And that number is expected to grow by eight percent through 2031. If you're just starting out as a construction manager, you can expect to make an average income of $98,890 per year.
What is a Construction Engineering Management Doctoral Degree Program?
Construction engineering management programs prepare students for careers as construction managers. Simply put, construction managers lead construction crews. They plan, budget, coordinate, and execute construction products from inception to completion. This is an excellent degree in terms of return on investment. Some classes you may take in a construction engineering doctoral degree include:
Construction Methods and Materials
Leadership and Organizational Behavior
Computer Applications in Construction
Residential Project Development
Building Codes and Environmental Regulations
Is construction engineering management a career that interests you? Enrolling in a construction engineering management doctoral degree is the best place to start. Be sure to check out our ranking of the top engineering management Ph.D. programs. If any of the schools are a good match for you, please request more information. You may also want to check out these related articles:
Are Architectural and Engineering Managers the Same as Construction Engineering Managers?
Architectural and engineering managers have similar roles as those in construction. However, Architectural and engineering managers are on the planning side of construction. They design the mechanical and structural systems that make buildings safe and efficient. They typically work in an office as opposed to the construction site.
There are currently 191,100 architectural and engineering managers in the US. The field is growing slower than construction management. And it is only expected to increase by two percent through 2031. Despite the slow growth, 14,000 job openings are expected over the next decade.
So architectural engineering managers are also poised for success. The average pay for these professionals is $152,350 annually. It's easy to see why this high-paying field is so popular among engineering students.
What Kind of Accreditation Should An Engineering Management Degree Have?
The first thing to check with an engineering management degree is accreditation. Accreditation ensures that your doctoral degree:
Meets Industry Standards
Accredited schools meet specific industry standards. They provide highly trained faculty, modern facilities, and up-to-date technology. This means facilities all students get good value for their tuition.
Provides Quality Educational Experiences
Accredited schools offer rigorous academic experiences. Graduates become capable professionals. And they can take on large amounts of responsibility in their field.
Is Respected By Employers
Accreditation signals to employers that you have what it takes for the job. It demonstrates you have the credentials to fulfill your workplace responsibilities.
Programmatic Accreditation for Engineering Programs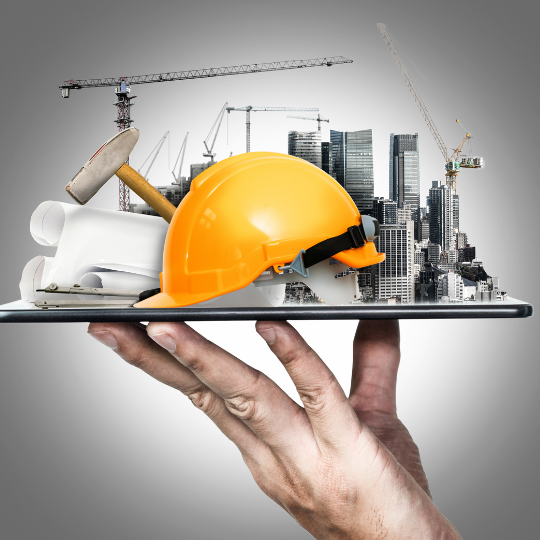 With an engineering management doctoral degree, you should also look for program-specific accreditation. For example, many schools are aligned with one or more of the following groups:
Accreditation Board for Engineering and Technology (ABET)
ABET is a nonprofit, non-governmental agency accrediting engineering and technology degree programs. These are generally science, computing, engineering, and engineering technology programs. They provide accreditation of specific post-secondary programs. This is designed for schools already recognized by regional accreditation bodies. To study the scientific aspects of engineering management, look for ABET accreditation.
Association to Advance Collegiate Schools of Business (AACSB)
AACSB is a nonprofit organization that was founded in 1916. The group accredits high-caliber business schools and programs. For the business side of engineering management, check for AACSB accreditation.
Global Accreditation Center for Project Management Education Programs (GAC)
The GAC is the world's premier specialized accrediting body for project management. They operate both in the United States and around the globe. Students looking for an international engineering degree program should look for GAC accreditation.
What Associations Can I Join For Engineering Management Careers?
There are a variety of engineering management associations to join. Each has various incentives and benefits. An engineering management association will provide you with professional support. But they will also supply information on cutting-edge research. In addition, they give you a network with professional opportunities. Some of the best associations for engineering management professionals are:
American Society for Engineering Management (ASEM)
ASEM provides many benefits for engineering managers. They include:
Professional Certifications
Online Forums With Job Opportunities
Newsletters
International Conferences
Society for Engineering and Management Systems (SEMS)
SEMS is a society within the Institute of Industrial Systems Engineers (IISE). The group supports those who wish to advance the field of engineering management. It focuses on rigorous research, discussion, and practice.
Society of Manufacturing Engineers (SME)
SME is a society of professionals, educators, and students who work in manufacturing. They offer a wide range of support and research for manufacturing professionals.
Are you unsure of what organization to join? Talk to the professors and advisors in your engineering management degree program.
Best Online Engineering Management Ph.D. Programs
Engineering management students have a vast range of programs to choose from. This comprehensive and varied field is welcoming to individuals from a variety of backgrounds. Below are just a few of the best online Engineering Management Doctoral Programs. This is not a comprehensive list of doctoral degree engineering programs. For more options, check out our article on the top online Ph.D. programs in Engineering Management.
The University of Tennessee Knoxville

Knoxville, Tennessee
Engineering Management Online Degree:
Ph.D. in Industrial Engineering: Engineering Management Concentration
The University of Tennessee features an online Ph.D. in Engineering Management. It is offered through TVOLS Online. The doctoral degree is designed for busy working professionals. And it is delivered through both asynchronous and synchronous coursework. Some of the featured courses include:
Research Methods in ISE
Optimization Methods in Industrial Engineering
Applied Data Science
Introduction to Proofs-Real and Convex Analysis
Admission to this PhD in engineering management requires at least an undergraduate degree. You should also have relevant experience. However, students who choose the engineering management concentration have an additional requirement. They must have at least two years of experience as a scientist or practicing engineer.
Candidates first complete all their course requirements. Then, they work directly with their advisor on a research topic. This will be in an area that aligns with their professional goals. For students with a master's degree, 48 credit hours are required. Those without a master's degree will need to complete 72 credit hours.
In-State Graduate Tuition: $11,468
Out-of-State Graduate Tuition: $29,656
Accreditation: Southern Association of Colleges and Schools Commission on Colleges
George Washington University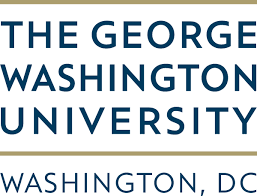 Washington, DC
Engineering Management Online Degree:
Online Doctor of Engineering in Engineering Management
George Washington University offers an online Doctor of Engineering Management. The program combines management expertise and advanced engineering knowledge. And it is tailored for those who want to advance into engineering management positions. Graduates leave with the skills to oversee complex projects and lead engineering teams. And they will be prepared for engineering management degree jobs that help shape the future of the field. Some of the online courses in this PhD in engineering management online include:
Entrepreneurship and Technology
Technological Forecasting and Management
Uncertainty Analysis in Cost Engineering
Applied Data Analytics
Logistics Planning
Risk Management Process for the Engineering Manager
Research Formulation for the Engineering Manager
Classes are held each Saturday in a synchronous, online format. This allows busy professionals to maintain their current careers without interruption. There are 24 credit hours of coursework required for this PhD program. Then, students will complete at least 24 credit hours of rigorous research. Students will work with an advisor to plan a research topic in their area of interest. Finally, they will complete their doctoral dissertation. Online sessions are available for more information about this PhD in engineering management.
In-State Graduate Tuition: $33,930
Out-of-State Graduate Tuition: $29,851
Accreditation: Southern Association of Colleges and Schools Commission on Colleges
Old Dominion University
Norfolk, Virginia
Engineering Management Online Degree:
Online Ph.D. in Engineering Management and Systems Engineering 
Old Dominion University offers an online Doctorate in Engineering Management and Systems Engineering. This PhD program is 100% online with no residency requirements. Instead, students are required to meet for live online classes in the evenings. The doctorate engineering coursework blends theoretical knowledge with applied research. And students learn rigorous evaluation skills to solidify their findings. Some of the courses in this online PhD in engineering management include:
Systems Engineering Design
Systems Analysis
Risk Analysis
Reliability and Maintainability
Robust Engineering Design
Big Data Fundamentals
Multivariate Statistics for Engineering
Admission to the program is highly competitive. Students should have an engineering degree or one from a closely related discipline. And they will need to meet specific GPA requirements. Students must also submit a research concept paper as part of the application process. Then, they will be matched with a faculty advisor with similar research interests.
In-State Graduate Tuition: $10,519
Out-of-State Graduate Tuition: $33,930
Accreditation: Southern Association of Colleges and Schools Commission on Colleges
Indiana State University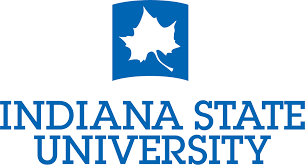 Terre Haute, Indiana
Engineering Management Online Degree:
Online Technology Management Ph.D.
Indiana State University features an online Tech Management Doctoral Program. Students will gain advanced skills and knowledge to prepare for leadership positions in the field. This Ph.D. in technology management equips graduates for high-level roles. Students will be prepared for careers in both the private and public sectors. There are five technology management specializations to choose from:
Construction Management
Digital Communication Systems
Human Resource Development and Industrial Training
Manufacturing Systems
Quality Systems
This is an innovative 83-credit online PhD in engineering management. Most coursework is entirely online. However, there are two required weekend-long residencies. Both take place on the Indiana State campus. The first is at the beginning of the program. The second is when you are almost finished toward the end of the doctoral dissertation.
Technology management Ph.D. students may be eligible for federal student loans. Additionally, the school offers veterans benefits and payment plans.
In-State Graduate Tuition: $7,884
Out-of-State Graduate Tuition: $15,498
Accreditation: Higher Learning Commission
This has been an informational posting on the top engineering management degrees.
Online College Plan Staff