Find your degree
Online College Plan is an advertising-supported site. Featured or trusted partner programs and all school search, finder, or match results are for schools that compensate us. This compensation does not influence our school rankings, resource guides, or other editorially-independent information published on this site.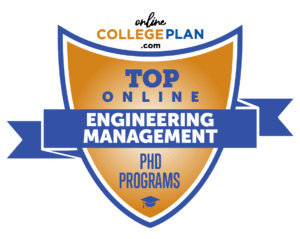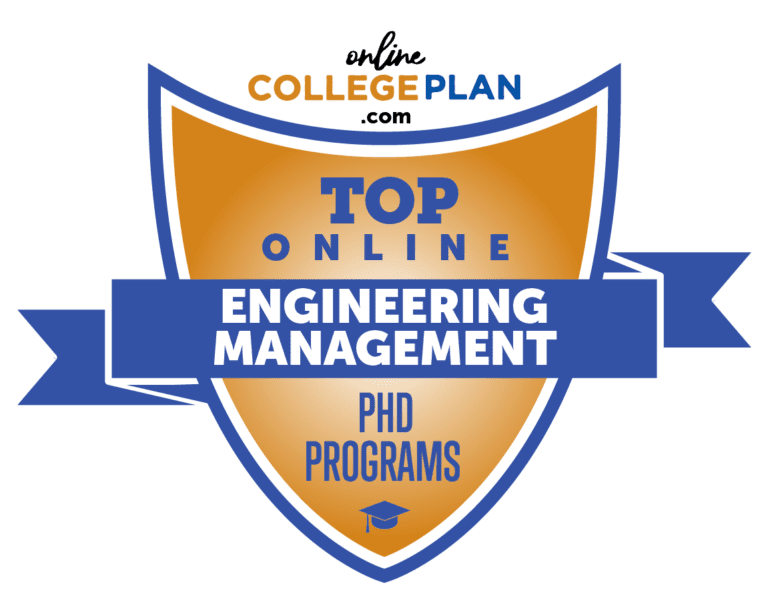 Engineering management is a complex field that bridges the gap between business and engineering. Engineering itself is a very broad discipline, and it is typical for students to focus on the technical or more practical aspects of engineering at the undergraduate level. Because there is so much to learn, there is little room for an undergraduate engineering student to explore concepts in business and management.
But at the graduate level, students have the opportunity to build upon their technical expertise by pursuing a degree in engineering management. This type of degree program is designed to help them understand finance, accounting, and organizational behavior; equip them with leadership, communication, and management skills and; continue to expand their existing technical knowledge.
There is an increasing demand for engineers that have solid education and experience in management. Employees that are capable of analyzing problems and creating solutions on the technical side are already incredibly valuable. Those employees that also understand coordination, planning, organizing, staffing and leading an organization are nearly irreplaceable on the job. This field is growing at a rapid pace and if you're someone that is ready to take the next step in your engineering career, taking the next step academically is a great way to do so.
Featured Programs
PhD in Engineering Management
A PhD in Engineering Management is a unique degree that allows you to investigate this multifaceted field on a deeper level. You could use this degree to work in high-level management positions in a variety of different engineering environments. You could also use it to work as a professor, teaching a topic that you researched in depth as you were earning your degree.
The core curriculum of an engineering management degree program might cover topics in engineering design, entrepreneurship, business law, corporate finance, and operations management.
Many of the available PhD programs in Engineering Management will also allow you to choose an area of specialization, such as engineering development and design, systems engineering, and so on. When you choose a specialization, you will take focused courses and conduct your research around this particular area of the field.
Whatever you choose to specialize in, earning your PhD will pave the way for career advancement. The Bureau of Labor Statistics reports that engineering management is a very slowly growing field; having the highest level of education in your field will help you to stay on top and be a better candidate for jobs. It's a great thing to do. But, if you're someone who has already decided to get your PhD in Engineering Management, you understand that it's a massive undertaking. But, it doesn't have to disrupt your life.
Online Degrees in Engineering Management
Online PhDs in Engineering Management are on the rise as institutions adapt their offerings to meet the needs of a diverse and growing student population. However, they are still not very popular. The benefits of studying online are very easy to see. You don't have to relocate or commute, many programs allow you to work according to your own schedule, face-to-face meetings are minimal, and online programs typically cost less than traditional programs. However, finding the right program can be difficult.
We have done the research and ranked the Best Online PhD Programs in Engineering Management, to help you curate a list of prospective schools to consider. All of the institutions featured were ranked according to the following.
Methodology
In order to rank the best online PhD programs in engineering management, we started by researching all of the schools in the country that offer relevant degrees. In order to be eligible for placement in this ranking, each school had to have proper accreditation, not operate as a for-profit institution, be based in the United States and had to offer at least one relevant program online whether fully-online or in a hybrid format.
Once we had collected a list of schools, we assigned them a score based on three factors:
Freshman Retention Rate (⅓ of final score)
Graduation Rate (⅓ of final score)
Affordability (⅓ of final score)
Each factor could have an individual score of 100 points, which were then added together to get the composite score we used to rank each school. The maximum possible score was 300 points. We collected all of this information from the school's website when it was available. In some cases, we also used the databases of the National Center for Education Statistics, U.S. News & World Report, and Niche.com. All of the cost data used to calculate affordability and provide you with the average cost of attendance for each school was collected from CollegeData.com. Once each school was scored, they were placed in order accordingly.
We'd like to mention that no school we have featured in this ranking (or in any of our other articles) has been given preferential treatment for any reason. Some schools may not be present due to incomplete information or according to their own request; however, the results we reached can typically be repeated by following the methodology above.
We have also ranked the top 10 online engineering degree programs, which is another resources you may find helpful in your college search.