Find your degree
Online College Plan is an advertising-supported site. Featured or trusted partner programs and all school search, finder, or match results are for schools that compensate us. This compensation does not influence our school rankings, resource guides, or other editorially-independent information published on this site.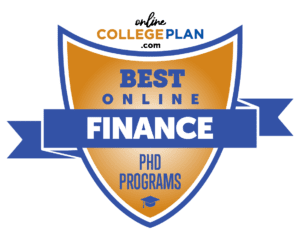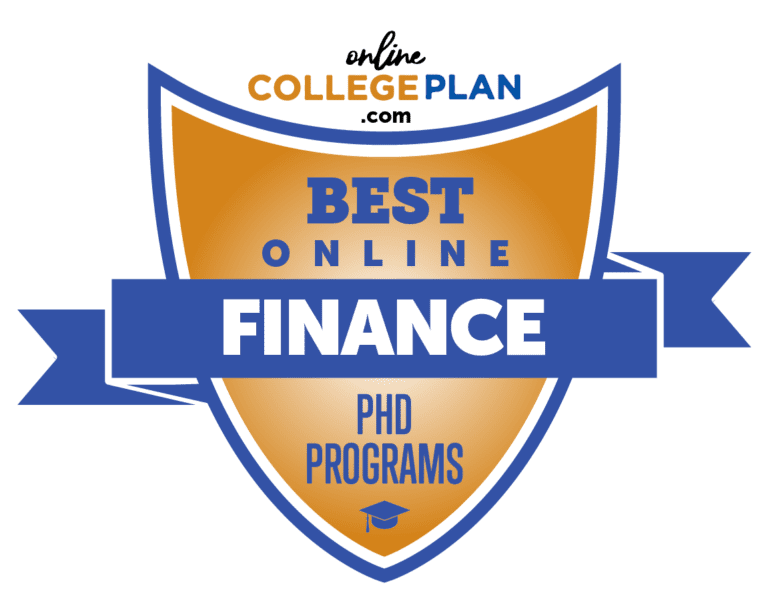 Finance is a very popular degree program given the vital role that graduates play in business. There is some overlap with an accounting degree program, but the career trajectory is different, and you will play another important part in making sure a business is financially sound with this degree. It also has more career opportunities for you to choose from. The career outlook for those with a finance degree is great as well. The Bureau of Labor Statistics projects that the field will grow at a rate of 12% over the next decade, which is a rate significantly higher than the national average. In 2014, there were more than a quarter of a million jobs open in the field.
Students studying in Finance will cover a broad range of topics that are designed to provide them with a strong foundation on which to build a successful career. Some of the types of classes that a Finance program will cover include classes on such topics as International Finance, Financial Risk and Mitigation, Financial Planning, Financial Markets, Macroeconomics, Microeconomics, Investing and Global Financing among others. Additionally, students may choose to pursue a more tailor-suited degree path for specializing in areas such as Financial Planning Emphasis, Real Estate Emphasis, Corporate Finance Emphasis, and Financial Services Emphasis. Depending on whether or not you choose to have more specialized education, you could take more focused courses as opposed to just the broader topics that you will have to complete in order to satisfy the requirements of a generalized Finance degree program's curriculum.
Some of the jobs that you might be interested in pursuing with a degree in Finance could cover a wide variety of different corporate or not-for-profit company jobs, such as: being a Financial Planner, a Financial Analyst, an Investor Relations Associate or a Budget Analyst among many more. Every employer has the needs of the skills and know-how that an employee with a background in Finance can offer.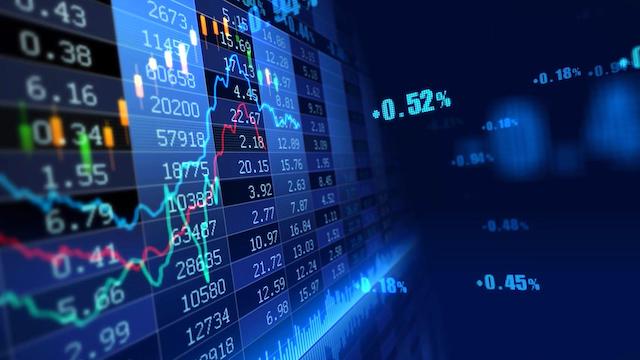 Earning a PhD in Finance Online
By completing a PhD in Finance online, you will be provided with the necessary skills and knowledge that will be required to pursue a top career in the field of Finance. A PhD in Finance program that is available online is arguably one the best ways to obtain the upper hand to jumpstart your career in Finance, as it is an incredibly flexible way to obtain a degree, and is often significantly more affordable when compared to a more traditional in-person degree program that will require you to not only live near the university that you desire to become an alumni of but will also have many more costs that you might not first consider. These costs include the cost of travel, the cost of physical textbooks, and paying for the space that is required in a physical classroom.
Due to the flexibility and cost efficiency of enrolling in an online PhD in Finance program, you will have much less to worry about than your peers that chose to attend an on-campus Finance degree program, allowing you to better focus on your education. This will allow you to make the absolute most of your Finance education. Due to this, you are more apt to have an edge on your peers when it comes time to start applying for those most oft sought-after positions in the field of Finance. This will be a great benefit to you, as you will be able to offer the employers that are seeking the best-of-the-best exactly what they are looking for in an employee.
Additionally, by choosing to enroll in a PhD program in Finance, you will be able to better tailor your education to not only your lifestyle but to your professional desires as well. This is due to the fact that–with the huge amount of flexibility that an online degree program offers–you will be able to supplement your education with various online courses that will greatly benefit you as a Finance major, such as taking courses that have a greater focus on Sociology, Socioeconomics, Psychology and Technical Writing. All of these courses can greatly benefit a Finance major and can often be more difficult to find time for these courses while attending more traditional on-campus courses.
Methodology
To rank the best online PhDs in Finance, we started by collecting a list of schools that met a few initial ranking criteria. Due to the lack of relevant programs, any school that offered a doctoral program in finance in an online or blended format was considered. Those schools must also be based in the United States, hold proper accreditation, and must not operate in a for-profit manner.
Each school on the list was then scored according to the following.
Freshman Retention Rate (⅓ of final score)
Graduate Rate (⅓ of final score)
Affordability (⅓ of final score)
Each school could receive a maximum of 300 points. They are presented according to the final score they received below. All of the information used to score and discuss the degree programs was collected from the website of each school whenever it was available. Additional resources such as the National Center for Education Statistics, U.S. News & World Report, Niche.com, and Collegedata.com were also used. If sufficient data could not be found, a school could have been omitted that would have otherwise placed among these programs.
We are confident that our methodology is thorough and clear and that these results are repeatable. No school is ever given preferential treatment in our rankings for any reason. Some schools may not appear in our rankings per their own request.