Planning for Your First Year of College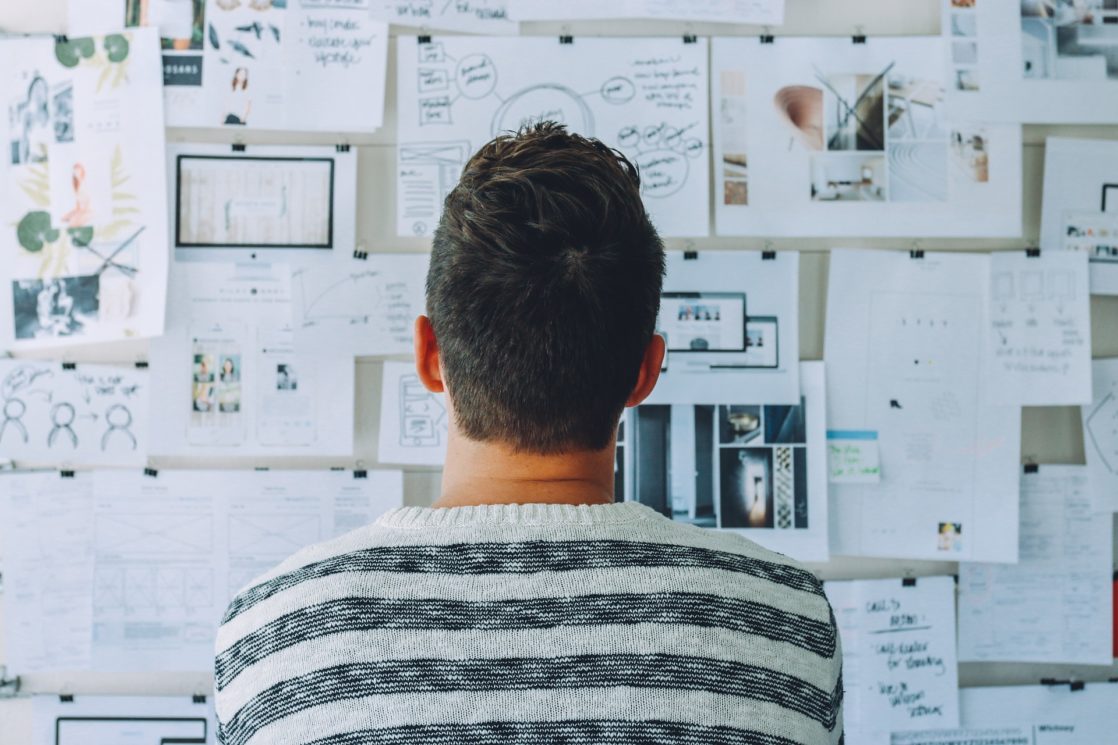 Find your degree
Online College Plan is an advertising-supported site. Featured or trusted partner programs and all school search, finder, or match results are for schools that compensate us. This compensation does not influence our school rankings, resource guides, or other editorially-independent information published on this site.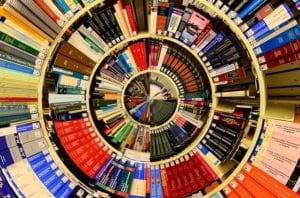 Planning for college is something that can be exceedingly stressful. That is an unfortunate reality about it, but this is still one of the most important parts of your life, and we'd like to help the process flow a little bit more smoothly. In this quick guide, we're going to give you a crash course in planning for your first year of college, covering everything from choosing a school to securing funds to pay for your degree; and connect you with some other key resources that will help you feel more prepared and make your college journey a success, whether you're planning on going to an online college or a traditional degree on campus.
Planning For College: How Do You Pick a College?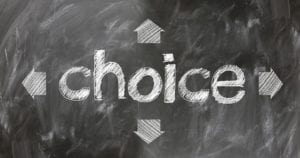 The first thing that you need to do is pick a college. There are a lot of things that need to be considered when it comes to picking where you're going to earn your degree. Online college programs have become more and more popular since the inception of online education in 1995. However, if you're not sure if you'd like to earn your degree online, weighing the Pros and Cons of Online College might help with your decision. Some of the great highlights of earning your degree from home include not having to relocate, having the choice to study when it is convenient for you, and having a broader selection of programs to choose from.
When it is time to start planning for what college or university you'll attend, one of the most important words to consider is accreditation. Accreditation is extremely important. To put it simply, it is a process that assures that all academic programs are providing students with a high-quality and career-relevant education. All colleges and universities are examined by a third party that determines if they are performing adequately. The problems that you can run into when you choose a school that isn't properly accredited are not worth the risk. If you go to a school that doesn't hold proper accreditation, you may not be able to secure a job in your field or continue your education at an accredited institution in the future. You can look at each school's website for accreditation information, or you can use the College Navigator tool provided by the NCES.
Featured Programs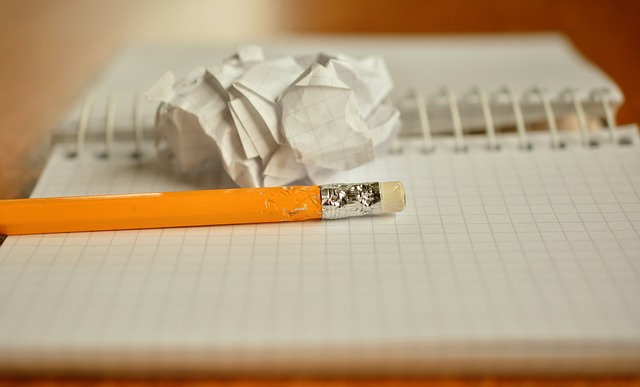 The next thing that you need to focus on when you are creating a list of colleges to compare them is what programs are offered through the school. There are a number of reliable resources online that create college rankings that can help with this. You may find that a school offers the engineering degree that you want to work towards, but a particular school may not offer the courses or particular concentration that aligns best with your professional goals. It seems obvious to make sure that the colleges that you are looking at offer the program you want, but we want to encourage you to look a little deeper. If your dream is to earn an MBA in Marketing from the top-ranked Oklahoma State University, you should look at the prerequisites to that program or the job requirements for the position that you want to fill when you're ready to start your professional life. Make sure that the program you select offers the prerequisites or covers the most relevant skills for your future career.
This is also an important time to decide if you'd like to attend college online or on campus. Consider what the college you are interested in has available. You may be surprised at all of your options, some of the best colleges feature online programs now to keep up with the diverse needs of all types of students.
Planning For College: College Applications
College applications are something that you have probably been hearing about since your freshman year of high school, and for good reason, of course. They are important! But, there is no reason to be stressed out if you have only just started thinking about it, whether you're a high school senior or a senior citizen. Even when college applications are something you think about every day, you can still be left scratching your head and wondering 'How Do I Apply to College?' Hopefully, this will help you feel a little more prepared and able to answer that question.
The first thing you need to know is that not all college applications are created equal. Each college and university is going to have its own process. They are also not all priced equally! Some institutions of higher education have free applications, and some of them can cost you. The average price for a college application is hard to pinpoint; however, many of them cost $50, and some of the more prestigious schools carry a fee of $75. If you are concerned about the cost of applying to college, there are College Application Fee Waivers and plenty of resources to help you secure them. Income-eligible high school students can receive waivers for their SAT, too! Note: the SAT waiver also includes four college application waivers. High school students can simply ask a trusted teacher or counselor for help obtaining these waivers.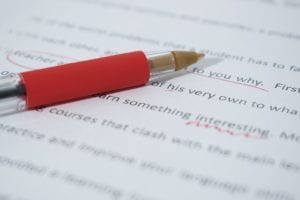 There are usually three main components of applying for college. The first one we're going to talk about is essays. There are a plethora of books and resources about writing college essays. You can read examples from other students who have been successful. Make sure that you thoroughly read and understand your prompt. Don't be afraid of making a few mistakes in your rough draft. The most important thing to do is to get started. It will take the pressure off! Pay attention to guidelines about length and formatting. It might feel good to show off and write a couple of hundred extra words, but you should stick to the guidelines the school provided. Make sure that you use proofreading software (Grammarly is free!), and you should try to have someone read over it and give you feedback as well. Make sure you don't reuse any essays either!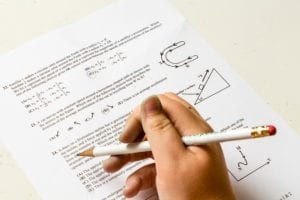 The next thing that you will encounter is exams. You will often face these before you even start thinking about essays. Your college application is usually going to ask for your high school transcripts as well as the score you received on your SAT, ACT, or both. As you read before, you can talk to your counselor to help you obtain waivers if your family has financial limits that make it difficult for you to pay for these tests.
We have plenty of resources that can help you prepare for taking these exams if you haven't yet! Check them out below.
Check out the requirements for the program you are applying for to determine which exam score they are interested in. Make sure that you keep all of your documents related to your tests and scores. This goes for any AP exams you may have taken as well! It helps to plan ahead and keep all your paperwork just in case.
The last thing you'll want to make sure you plan for is that most schools will want letters of recommendation. Think about the teachers, counselors, and administrators at your school as well as any professional colleagues if you've started work. Ask them early, so they have plenty of time to get them to you.
Planning For College: How Do You Pay for College?
It's not a secret that college costs have been rising at a rate that would alarm anyone who wants to pursue higher education. There are plenty of affordable bachelor's programs, affordable master's programs, and there are even some places where you can get a free college education. However, planning for college should always include financial planning. This is the biggest investment you have probably made to date, and that can be scary. Planning for college finances can help take some of that worry off your shoulder so you can focus on what's important.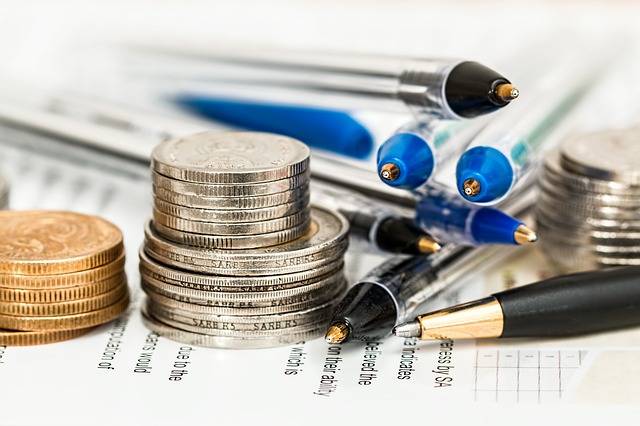 The most important part of financial planning for college students is the Free Application for Federal Student Aid or FAFSA. You may have filled this out with guidance if you're a high school student, but, if this is your first time getting ready to fill out the application, you can take a look at our FAFSA Checklist to make sure you have everything you need and help walk you through the process. It's not a difficult thing to do. However, it can be nerve-wracking to go into blindly. This application is used to determine what federal aid is available to you. Many students get what is called a Pell Grant, which is a grant that can be used towards college that does not need to be paid back. There are other grant opportunities at the federal and state levels as well. Any financial aid packages that your chosen school offers will also rely on your FAFSA to determine what you're eligible for.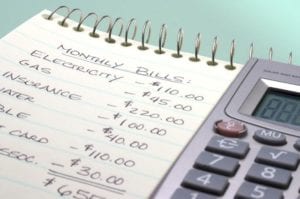 Budgeting is also an important part of planning for college. We have created a powerhouse of a resource that features 60+ Free Online Tools for Managing Your College Finances. This includes articles for you to read, as well as plenty of tools to help you create a budget, stick to that budget, and save money. Paying for tuition is usually at the forefront of every aspiring college student's mind; however, there are other costs to consider. Are you relocating? What materials will you need to succeed in your classes? How much are your books? There are a lot of different methods of budgeting out there for you to learn from and create a system that works for you. If possible, you should start following that system as soon as you create it. That way, when classes start, it just comes naturally.
Also, we know how scary the idea of student loans can be. However, you shouldn't feel bad if they are something you rely on. Most students need to borrow money to go to college. If you want to understand more about how they work and how much to borrow, here is an in-depth guide to student loans. We've also created a list of 40 Free Tools for Managing Student Loans.
Planning For College: College Scholarships
Scholarships are one of the most ignored resources when it comes to paying for college. This is a habit we are passionate about breaking in many students of all ages! Every scholarship that you don't apply for is money that you're leaving on the table. You would be surprised at what you may qualify for and how much it can truly help with offsetting those costs.
The key to finding scholarships is making sure that you do your research. There are three different types of scholarships offered: need-based, merit-based, and specific/special scholarships. Here is what each of those means:
Need-Based Scholarships: Based solely on financial need.
Merit-Based Scholarships: Based solely on academic excellence or extracurricular achievements.
Special Scholarships: Based on a variety of factors, usually offered to students of a specific race, gender, political affiliation, chosen field, etc.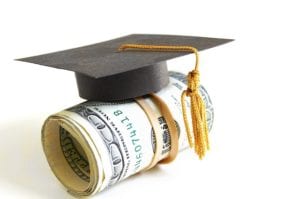 Scholarships can be awarded by schools, government organizations, corporations, individuals, and more. There are tons of sources when it comes to obtaining a scholarship, and it is estimated that roughly $50 billion in scholarships are awarded each year. Scholly and Scholarships.com are the most common platforms used to find scholarships. They will both ask you a series of questions and gather some general information about you and help match you to scholarships that you qualify for. You can also take a look at the following resources to jumpstart your search.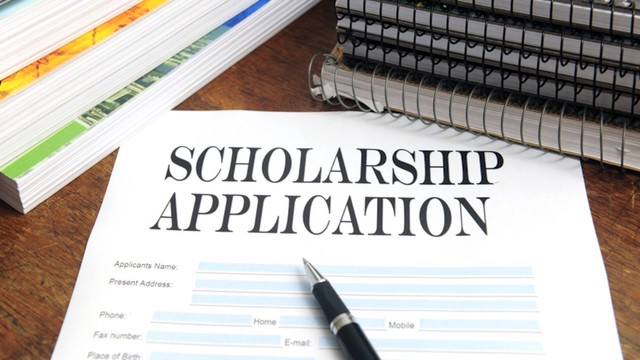 Applying for scholarships is going to be a simple process; however, that process isn't going to be the same for every scholarship you apply to. Make sure you look at all of the requirements for the application and to maintain funding. You may just need to submit transcripts, report cards, or test scores for merit-based scholarships. For others, you may need to write an essay or complete a project. Each scholarship will clearly outline how to apply. Pay close attention, don't be afraid to ask questions, and write down the deadline so you don't forget. Note: Pay attention to the requirements such as your GPA, enrollment status, and other factors. If you don't meet these requirements, you could lose (or even have to repay) your funding.
The way that each scholarship is funded is going to differ as well. Most of them pay directly to the school. However, some of them will pay directly to you. Make sure that you understand what each scholarship can be used for, like supplies, housing, or other expenses. Keep a record of how you spend any money that is awarded to you personally. You may not need it, but it is always important to plan ahead!
College Planning Resources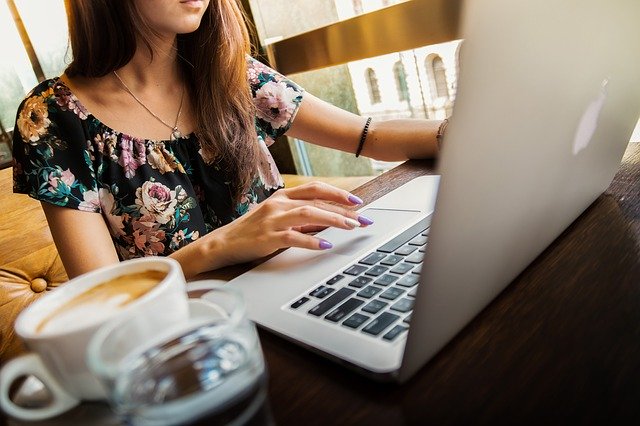 This concise guide hopefully answered some of your questions and made you feel more prepared to start planning for college. If you're hungry for more, we have an in-depth College Planning Guide. The following resources may also prove themselves to be equally helpful.
If you're ready to start looking for your future college, we have a variety of college rankings that can help you start narrowing it down. Whether you want to pursue a career in business or nursing, or you would like to attend college online in your home state, we're sure that you'll be able to find the best online school for you.