40 Free Tools for Managing Student Loans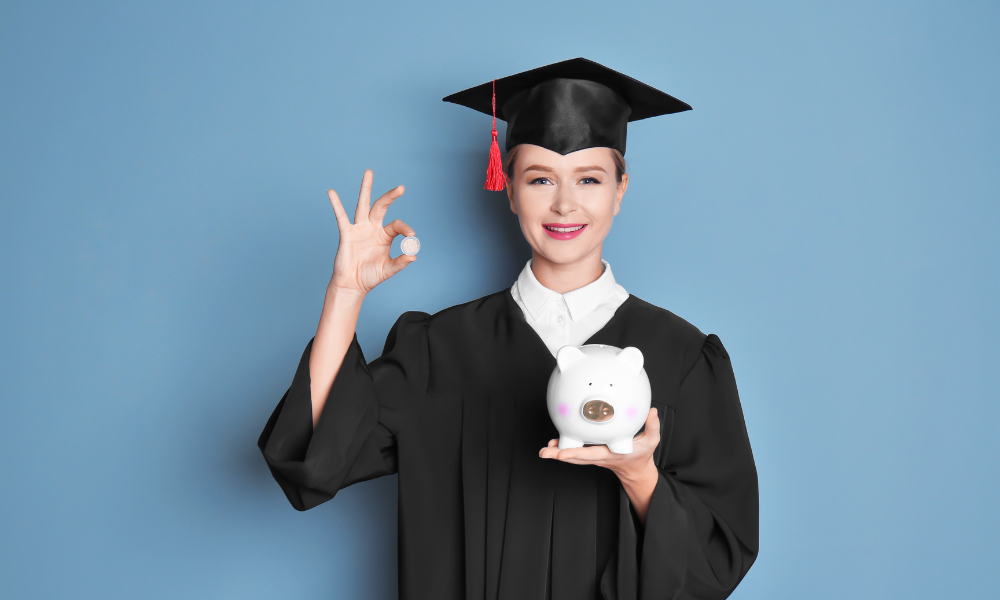 Find your degree
Online College Plan is an advertising-supported site. Featured or trusted partner programs and all school search, finder, or match results are for schools that compensate us. This compensation does not influence our school rankings, resource guides, or other editorially-independent information published on this site.
Loan Management
1. Credible: Credible is a website where borrowers can compare terms of their personal loans to those of their peers, with all the data in one place instead of having to contact each individual lender; borrowers can apply for a refinance loan through this website.
2. ionTuition: This loan management platform has on-demand student loan repayment counseling, tools to help you make automatic payments each time you receive a paycheck, and includes a myriad of financial education resources.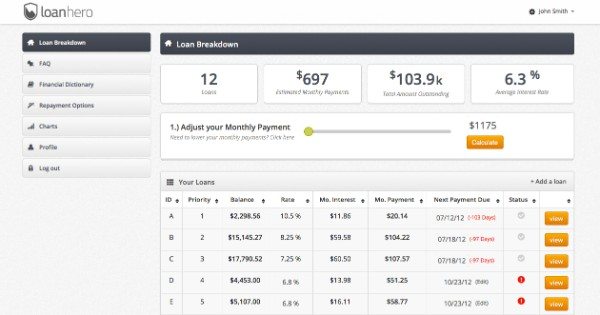 3. Student Loan Hero: Student Loan Hero lives up to its name by assisting borrowers by providing a seamlessly synced dashboard, repayment planning resources, credit rebuilding resources, and even consolidation loans.
4. Savvy Money: With this app, your credit score is used to create a personalized repayment plan, and the service will also find you debt consolidation loans that will save you the most based on your current credit situation and remaining balances.
Featured Programs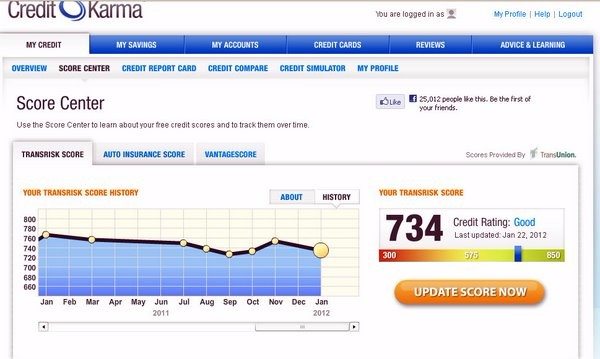 5. Credit Karma: Keep careful track of your credit score, and receive tips on how to improve it so that you can get the best deals when it comes to refinancing if you choose to do so.
6. SoFi: SoFi is the leading provider for student loan refinancing, you can take advantage of different things such as exclusive rates, unemployment protection, as well as wealth and career advisors.
7. LendEdu: You can use LendEDU to compare rates and prequalify for a variety of the top refinancing loan creditors regardless of what types of loans you have (federal, private, personal, and even credit cards).
8. National Student Loan Data System: Before you can even begin to pay down your loans, you need to know what you owe, and that is what this service is for; you can use this system to look at all of your loans, see what you owe, and it even breaks them down by type.

9. Office of Federal Student Aid Repayment Tool: Use this tool to answer a few simple questions about your loans and see what the different repayment options you qualify for are, then the tool will give you instructions on how to sign up for the ones available to you.
10. Google Sheets: The debt management template linked is ready for you to plug in your creditors and go, it will help you calculate your payments according to a repayment strategy that you select; if this isn't ideal for you, you can create your own way to track your repayment using this app.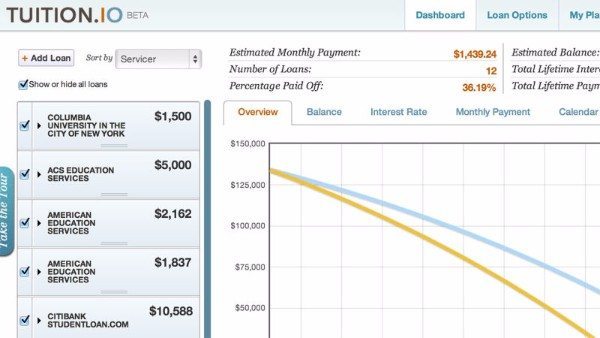 11. Tuition.io: This app allows you to organize all of your loans in one place, great for those of you who have more than one creditor; helps you calculate your savings based on the payments you make, and keeps track in real time so you can always see your most accurate remaining balance.
Money Management
12. Removed by editor
13. neoBudget: Utilizing the 'envelope' method of budgeting, you can create up to 10 categories and specify your budget for each, every time you spend money it will come out of the allocated category, so you always know how much you have left and where it needs to go.
14. Prosper Daily: Formerly Billguard, this app is packed with tons of money management tools and a variety of different trackers so you can see exactly what you're spending on what, to help you more accurately save; also offers free credit scores.
15. Goodbudget Budget Planner: This app helps you to control your spending by using the envelope method of budgeting, where you predetermine the amount you can spend on certain things and then monitoring you so that you stick to the budget that you set; ideal for helping you save!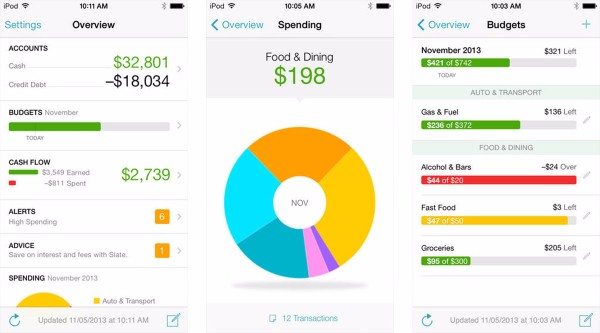 16. Mint: This is the most popular and all-inclusive money management tool available today, it allows you to sync your accounts, document your income, debt, and day-to-day expenses; they help you with goal setting, credit management, and give you financial advice for free.
17. Personal Capital: The clean dashboard and no-nonsense tools truly help you develop a strategy to build up your savings while simultaneously reducing your debt.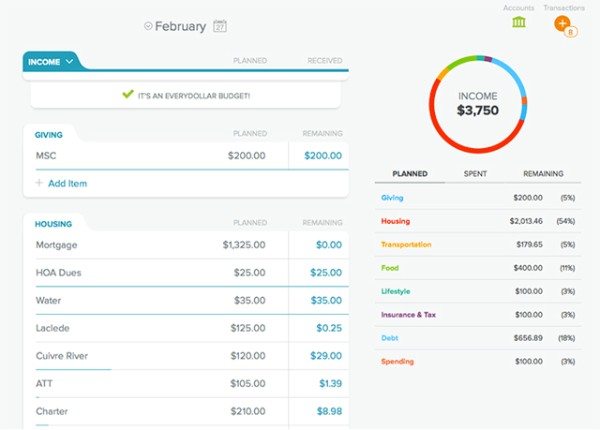 18. Every Dollar: Pioneered by Dave Ramsey, this application helps you budget your money effectively based on Dave's proven system that has helped millions of people obliterate their debt and create wealth for themselves.
19. BudgetPulse: This is a software for tracking your money; what sets this tool apart is that you don't have to enter any account information, so there is added security while you enjoy all the other rich features such as comprehensive graphs to help you visualize your money and shareable goals.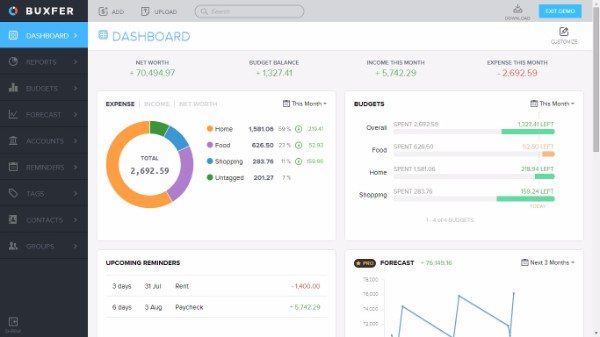 20. Buxfer: This is great for those of you who have roommates with which you share expenses because it helps you to divide your bills and determine who owes what, as well as budgeting tools and savings projections.
21. Money Strands: All the convenience of a money management system with tracking, budgeting tools, goal setting, and with unique features like "Ok to Spend" which will let you know if a last minute splurge is going to throw you off.
22. Moneytrackin': When you can track where your money is going, it is much easier to see where you're leaking unnecessary funds, with this insight, you can stay on track to pay your debt off promptly.
23. Level Money: Level Money is a full-featured money management tool that will create balance predictions based on your spending habits over time, and allows you to customize trackers so you can spend with confidence and keep up with the things that matter to you.
24. Wally: Track all your spending in one place, as well as save receipts for your records, see all your finances at once: income, expenses, savings, and more.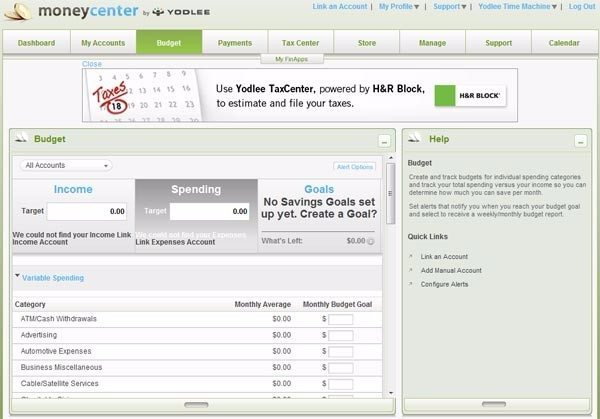 25. Yodlee: This money management tool strives to streamline the process of online bill pay, as well as help you keep track of all your transactions by allowing you to label them, and through Yodlee, you will also have access to alerts and reminders unavailable anywhere else.
26. My Parabola: My Parabola allows you to sync all of your different financial accounts, enter all your expenses, and tracks them against 40 common financial goals such as repaying student loans, buying a car, or a home; each time you reach a milestone in these goals, you will unlock an achievement to keep you motivated to reach your financial freedom.
Repayment Planning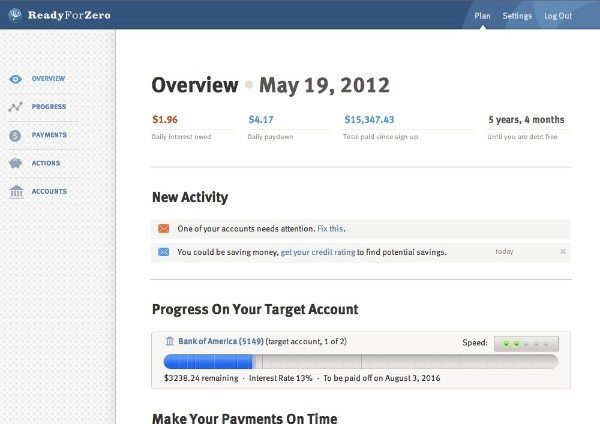 27. UnDebtIt: This financial management tool is focused on helping you plan out the best strategy for repaying your loans, and then helps you to execute that plan. Notorious D.E.B.T. has also written a workbook companion for this app.
28. Department of Education's Repayment Estimator: This calculator is a great tool for you to use to determine how long it will take you to pay off your current Government-issued loans based on your debt amount, interest rate, income, and repayment strategy.
29. Wells Fargo Repayment Calculator: This is a repayment calculator for students who have taken personal loans to help with their education costs, and aims to help you minimize the time you spend paying them off by showing you different strategies to do so.
30. Undebt.it: This bare bones debt manager is for those of you who want a clean, simple look at all your current debt, and to track your repayment progress according to your selected strategy through the app (the Debt Snowball, or debt Avalanche)
31. My Spending Plan: This is a money management tool, however it focuses on goal setting and planning strategies for long- and short- term goals, special occasions, and more; additionally, this tool also provides you with coupons and promotions to help with saving.
32. BudgetSimple: This is a budgeting tool that's primary focus is helping you build savings and eliminate debt, with comprehensive tracking and access to a variety of tools and advice that the founder used to eliminate his own several thousands in debt.
33. Debt Payoff Planner and Calculator: You can use this app on any iOS device to put in all your debts, then create and track your payoff plan whether you choose to use one of the typical plans or create your own.
34. Student Loan REPAYE Calculator: REPAYE is the latest repayment plan that the United States Department of Education has rolled out with the goal of providing a wider audience with Pay As You Earn options; those who were ineligible in the past could be now with this revised program, and it can save you thousands of dollars.
35. Removed by editor
36. Unbury.me: You can use this app without signing up at all to look at different repayment plans to compare them; it will show you predictions based on the information that you enter such as pay-off date and more.
37. Debt Payoff Assistant: Using this app, you can stay on top of all of your current balances, and track your progress in paying them down in various charts; this app uses the Debt Snowball method popularized by Dave Ramsey.
38. Debt Control Free: This app allows you to enter only one debt at a time, but this is perfect for higher-balance loans that you are working on; it can track your payments, expenses, and will automatically calculate your debt-free date with each payment that you make.
39. The Debt Eliminator: The Debt Eliminator allows you to put in all of your current debts, income, interest rates, and other information then it will create an individual debt repayment plan using the strategies popularized by financial guru Suze Orman.
40. Smarty Pig: You can create multiple simple savings accounts with this free online piggy bank, high-interest rates make this perfect for saving up to pay off student debt.