Find your degree
Online College Plan is an advertising-supported site. Featured or trusted partner programs and all school search, finder, or match results are for schools that compensate us. This compensation does not influence our school rankings, resource guides, or other editorially-independent information published on this site.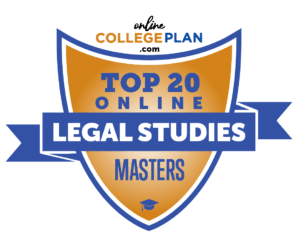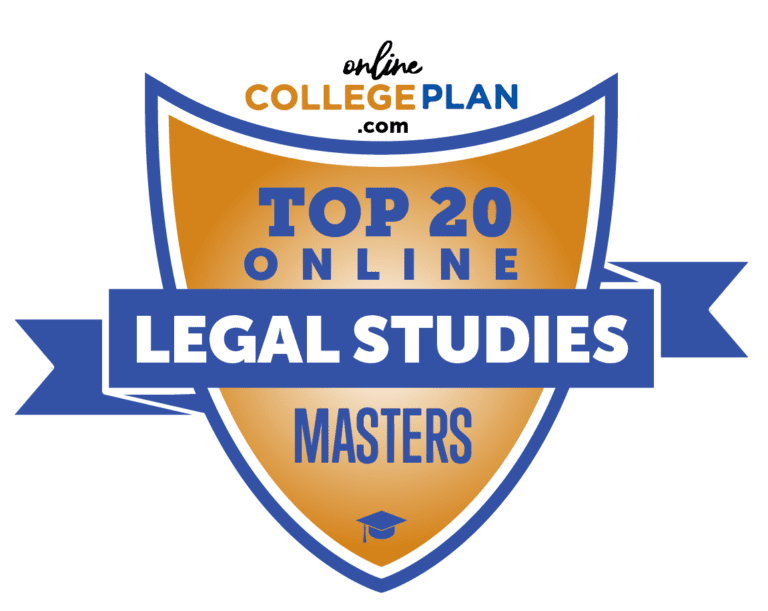 In this article, we're going to explore online masters programs in legal studies, which is similar to law but not precisely the same. It is common for people to think that just because someone is earning a law degree, they must be pursuing a career as a lawyer; however, that isn't the case. There are several types of law degree that are great preparation for careers in the field of law but they don't prepare you to work as a lawyer at all. The most common degree that would fall into this category is the Master of Legal Studies.
This type of degree program will help you to understand the court system and you can even specialize in a certain area of the law that appeals to you. You can apply your knowledge beyond the legal system or use this degree as a launching pad for your career in law. It's entirely up to you. The Bureau of Labor Statistics reports that careers in this field are growing at a rate that is slightly faster than the national average. The salary range is also reported as above average.
What is a Master of Legal Studies?
A Master of Legal Studies is a degree that covers a lot of topics in law but will not prepare you for the bar exam or a career as a lawyer. You will study topics like ethics, dispute resolution, the legal system, legal process, advocacy, and more. The classes that you will take will help you build strong skills in research, writing, communication, and problem-solving.
Most people who earn a Master of Legal Studies have the position of paralegal in mind. This is just one of the many things you could do. Graduates of MLS programs have gone on to work as mediators, compliance officers, human resources professionals, law enforcement officers, and more. Anywhere, whether in the public or private sector, where an in-depth understanding of the law could be applicable, this is the degree that will prepare you to fill that role.
Another significant perk of a Master of Legal Studies program is that this is a degree program that doesn't typically require you to have work experience, as many others will. In fact, there are plenty of schools that would accept you into an MLS program without an LSAT, GRE, or even a bachelor's degree in a related field. As long as you have an interest in law and are prepared to complete all of the required courses, you can get started sooner than you think.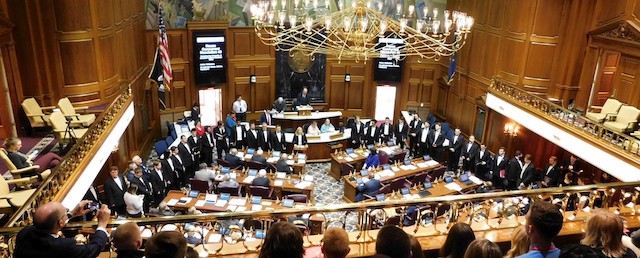 Online Master of Legal Studies Programs
Earning a graduate-level degree doesn't have to be expensive, time-consuming, or stressful. You will still have to invest your time and money; however, there are a lot of online MSL programs available today and they can help you have a smoother academic experience.
Online degree programs typically don't require you to visit campus at all, so you will not have to worry about relocating. You also won't have to worry about leaving your job behind because the flexibility of the course delivery can easily mold to your schedule. Earning a Master of Legal Studies online might cost you less than a traditional program and many of them are also accelerated, which allows you to graduate faster. Of course, if you're someone who needs more time, you can also check out the part-time options that are typically offered.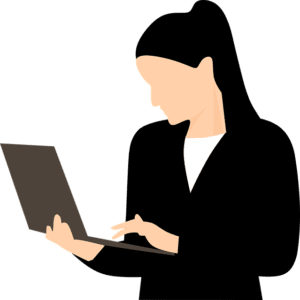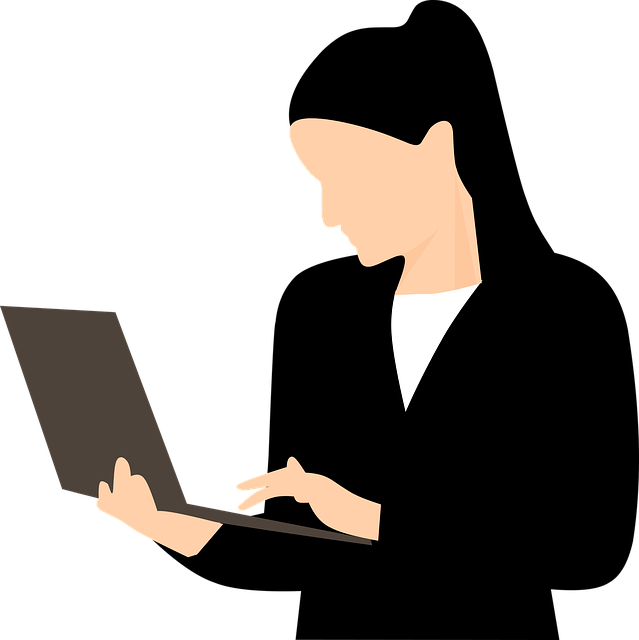 When you enroll in a Master of Legal Studies degree program online, you also have a lot more freedom when it comes to exactly what you will study. All MSL programs will cover the same core curriculum, but many of them offer concentrations or areas of focus in a specific area of the law. This allows you to take extra courses that pertain directly to what you're interested in or the type of job you'd like to hold. Because you can earn an online degree from just about anywhere, you're not limited to what your local institutions of higher education have to offer.
If you'd like to learn more about your options for an online Master of Legal Studies, we have created a ranking that features the best ones in the nation. All of the schools were ranked according to the following.
Methodology
In order to rank the top 20 best online masters in legal studies programs, we started by curating a list of schools that featured an online masters program in the field of law. In order to be considered for the ranking, each school must be based in the United States, must hold proper accreditation, and can not operate as a for-profit institution. Master of Legal Studies degrees were the primary focus; however, other masters-level programs in law were included. After a list was created, we assigned each school a score based on these three factors:
Freshman Retention Rate (⅓ of final score)
Graduation Rate (⅓ of final score)
Affordability (⅓ of final score)
The maximum possible score that could be earned is 300 points. Once each score was calculated, the school was ranked according to that score. In the event of a tie, we used the alphabetical ordering of their names to determine their final position. All of the cost information was collected from Niche.com.
Additional information was collected from the National Center of Education Statistics as well as U.S. News & World Report. The schools' own websites were our primary source of information, though.
OnlineCollegePlan would like to note that there are some institutions that may not be represented here that would have otherwise ranked based on incomplete information or per their own request. We are confident that these results are concise and repeatable. We do not give preferential treatment to any school, for any reason, at any time.