Northeastern University – Ranking, Notable Alumni & Athletics
Find your degree
Online College Plan is an advertising-supported site. Featured or trusted partner programs and all school search, finder, or match results are for schools that compensate us. This compensation does not influence our school rankings, resource guides, or other editorially-independent information published on this site.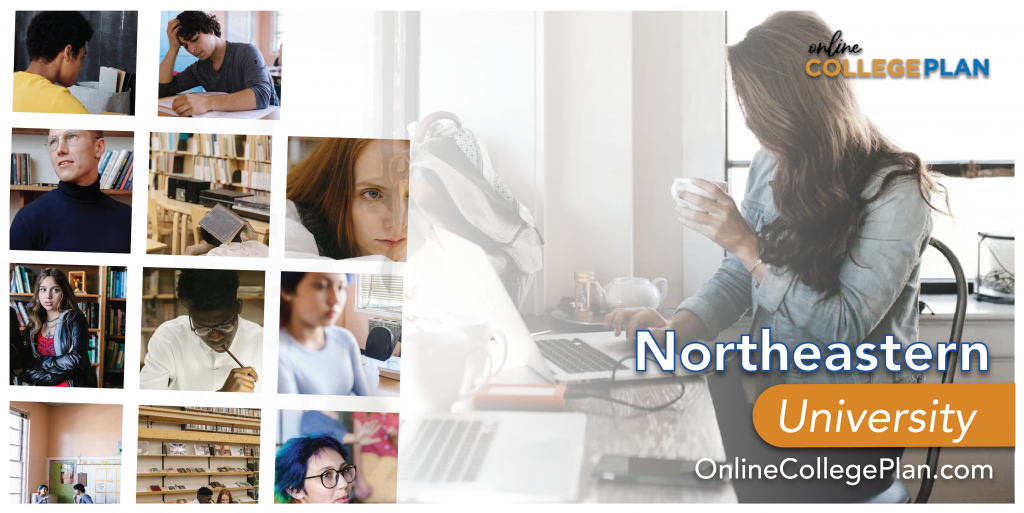 Northeastern History and Identity

Northeastern University is a private research university that was founded in 1898 in Boston. Its motto is "Lux, Veritas, Virtus" (Light, Truth, Courage). Recent estimates place its student population at just under 25,000 students. NU offers undergraduate and graduate programming at a sprawling campus in the Fenway-Kenmore, Roxbury, South End, and Back Bay neighborhoods of Boston, and exclusively offers graduate degrees at satellite campuses in Charlotte, North Carolina, Seattle, Washington and Silicon Valley, California.
Northeastern University's main Boston campus offers students a sprawling, interactive learning space in the heart of a major city. For students afraid of getting stuck in the confines of a remote, uninspiring campus, NU is a great antidote.
NU began as the Evening Institute for Younger Men just before the turn of the 20th century and operated out of a YMCA on Huntington Avenue. Over the next four decades, it transformed into a full-fledged university, adding schools of Law, Automobile Engineering, Commerce and Finance by 1907. By 1935, it added its College of Liberal Arts.
Featured Programs
After World War II, women were admitted, and NY added schools of Education, Professional Studies, Pharmacy and Nursing, Criminal Justice and Computer Science. During this time it went from a night school for commuters to a day school for full-time students. By the early 1980's it had 60,000 students but began to cut down, focusing on the quality of its programming over the breadth of its reach.
In the '90s, Northeastern completely remade its facilities, image, reputation, and culture. The school cut its freshman class size from approximately 4,500 students to 2,800, started a $485 million construction program to remake residence halls, academic/ research facilities, and athletic centers. Between 1996 and 2006, the average SAT scores, retention rates, applications and national rankings blossomed. President Richard Freeland is credited with much of this effort, and single-minded devotion to cracking the U.S. News & World Report's top 100 rankings. This goal was achieved in 2005. In 2006, Dr. Joseph Aoun, a former dean replaced Freeland as president and followed the latters' blueprint.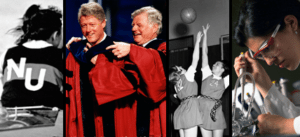 Instead of resting on its recently attained laurels, NU enacted a five-year, $75 million Academic Investment Plan between 2004 and 2009. Through this, the University focused on further improving undergraduate education, core graduate professional programs, and centers of research excellence. The plan originally called for 100 new tenured and tenure-track professors but was expanded to 300 additional tenure and tenure-track faculty. Aoun also focused on improving community relations, by working with neighborhood leaders and forging academic partnerships with Boston schools like Tufts, Hebrew College and the School of the Museum of Fine Arts.
Northeastern University is known for helping students secure the funding they need to attend the school. For example, it gave out $239 million in the 2015-16 year via grants and scholarship assistance. Over 75% of its students receive some sort of financial aid. It's also consistently highly ranked by a variety of sources, (not just USNWR). Forbes ranked Northeastern 35th in "The Top 100 Colleges Ranked By SAT Scores" in 2013. USNWR has ranked the NU higher and higher between 1985 and 2017. Over those years the school went from 176th to 39th nationally in their rankings. It was also ranked 7th for 2017 in the "most innovative" schools section of U.S. News & World Report.
Northeastern Academics
NU offers undergraduate majors in 65 different departments and over 125 graduate-level programs. Its current roster of Colleges includes Arts, Media and Design, Business, Computer and Information Science, Engineering, Health Sciences, Professional Studies, Science, Social Science and Humanities, and Law. According to U.S. News its most popular majors include Business, Management, Marketing, Health Professions, Engineering, Biological and Biomedical Sciences.

One standout program offered entirely online is NU's master's in information assurance and cybersecurity, a rapidly expanding field. This program combines technical expertise with psychology, criminology and business to give students a professional understanding of issues like identity theft, electronic fraud, computer viruses, hacking and cyber warfare.
Northeastern University Athletics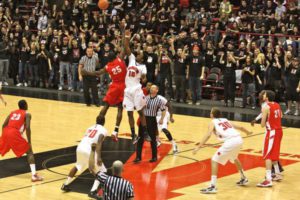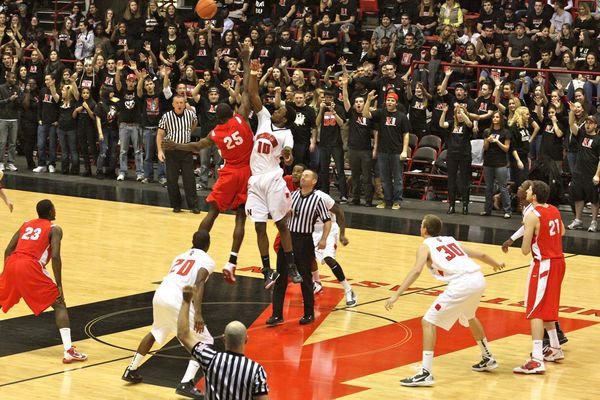 Northeastern offers 19 different varsity sports. Of those, 16 have competed in NCAA Division I's Colonial Athletic Association since 2005. There are Huskies that play baseball (men only), basketball (men and women), cross country (both), field hockey (women), hockey (both), rowing (both), soccer (both), swimming and diving (women), track and field (both) and volleyball (women), among the sports entirely sponsored by the school. Its crew team has been its most consistently successful, regularly ranking as one of the top 10 teams in the nation.
For those that don't need the pressure of Division 1 sports, Northeastern offers 40 club sports, including judo, rugby, lacrosse, squash, cycling, ultimate frisbee and much more.
What Makes Northeastern Unique: Co-op Programs


A prominent feature of the school is its cooperative education program, which integrates classroom study with professional experience across seven continents. This lets students alternate semesters of classwork with full-time employment in what they're studying. Co-op placements are offered in more than 36 states and 128 countries. It's not just a one-off either: students can choose to do two co-ops during four-year programs, or three over five-year programs. It's being taken advantage of too, Forbes found that 92% of NU students participate in at least one co-op job placement. Through this co-op program, NU places about 5,000 students each year with 2,500 co-op employers in Boston, America and the world.
This wide-ranging study and work program is part of a larger NU commitment to study-abroad programs in Africa, Asia, Australia, Europe and South America that enhances the student experience significantly.
Northeastern students leave school with a much firmer grasp and connections to the workplace of their field of study. When students are asked to describe the school in a word, they often say, "co-op."
Northeastern Accreditation:
Northeastern is accredited by the New England Association of Schools and Colleges (NEASC), Association to Advance Collegiate Schools of Business (AACSB), Commission on Accreditation in Physical Therapy Education (CAPTE), National Association of Schools of Public Affairs and Administration (NASPAA) and many others in its breadth of programming.
Northeastern Mission Statement:
Educate students for a life of fulfilment and accomplishment.
Create and translate knowledge to meet global and societal needs.
Northeastern Mascot:
Paws the Husky
Northeastern Colors:
Black, red and warm grey
Related Articles:
Top 20 Best Online Colleges in Massachusetts
University of Massachusetts Amherst