University of Massachusetts Amherst – UMass Amherst – Ranking and Notable Alumni
Find your degree
Online College Plan is an advertising-supported site. Featured or trusted partner programs and all school search, finder, or match results are for schools that compensate us. This compensation does not influence our school rankings, resource guides, or other editorially-independent information published on this site.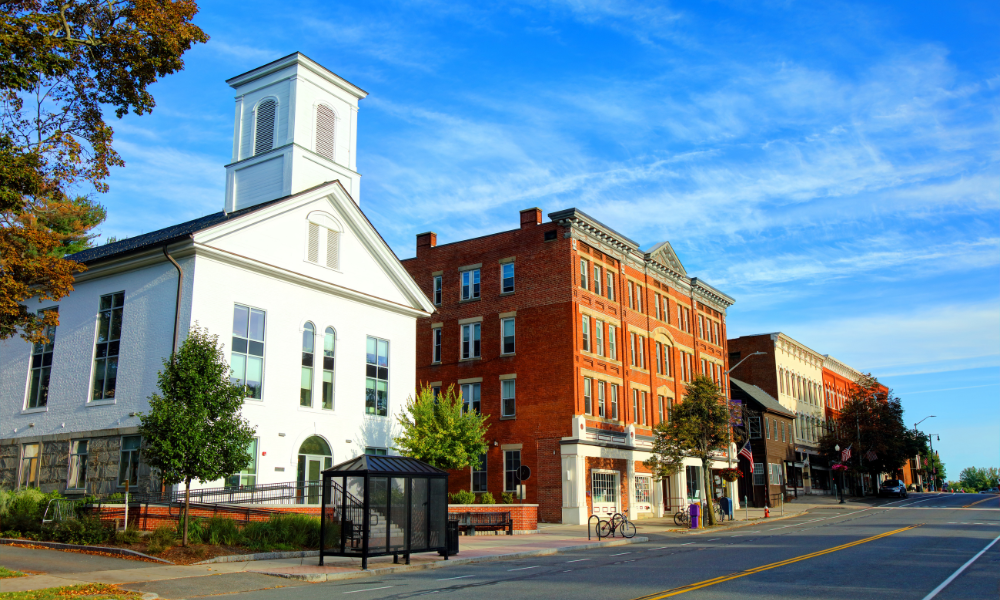 Also known as UMass Amherst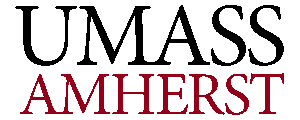 Commonly referred to as UMass Amherst, the University of Massachusetts Amherst is a public land-grant research university which is located in Amherst, Massachusetts. UMass Amherst was originally established in 1863 as the Massachusetts Agricultural College. The school operated under the name of Massachusetts Agricultural College until 1931 when it was renamed as Massachusetts State College.
University of Massachusetts Amherst would later be renamed again to its present-day name in 1947 when after efforts of school Presidents Hugh Potter Baker and Ralph Van Meter to complete major construction projects–particularly to the school's Northeast and Central Residential Areas–throughout the 1940's and '50's. Today, UMass Amherst is the largest public university operating within the New England area, boasting approximately 29,000 enrolled students and more than 1,300 full-time faculty members; giving the university a student-to-faculty ratio of roughly 22:1. UMass Amherst is a member of the Five College Consortium, which has the goal of supporting long-term forms of cooperation that benefit the member institution's faculty, staff, and students. The shared academic and cultural resources are the primary initiatives of the consortium, meaning that students enrolled into one of these schools are permitted and even encouraged to take classes offered through the other colleges in the consortium through an act dubbed "cross-registration" at no additional cost to the student. The other four members of the Five College Consortium are Amherst College, Hampshire College, Mount Holyoke College and Smith College. This membership provides enrolled students even more flexibility and academic opportunities than what they might otherwise have available elsewhere.
UMass Amherst is a provider of high-caliber educational programs and is a highly reputable school. The university has been classified by the Carnegie Foundation for the Advancement of Teaching as being a Research University with a Highest Research Activity rating and, additionally, as being a Community-Engaged University due to the university's commitment to collaborating with other institutions of higher education, and their respective communities in an effort to obtain a mutually beneficial exchange of knowledge and of resources. The White House has also named UMass Amherst to the President's Higher Education Community Service Honor Roll for four consecutive years, in recognition of the university's (and its student's) continuing commitment to volunteering, community service-learning, and civic engagement.
Featured Programs
University of Massachusetts Amherst Local Attractions
UMass Amherst is located in an area that is full of things to see and do, providing attending students with a lot of opportunities for cultural enrichment and entertainment. Some of the area's attractions includes:
Beneski Museum of Natural History:
Conveniently located on UMass Amherst's campus, the Beneski Museum of Natural History is home to a collection of fossils and minerals which were collected locally and abroad, and many of which were collected by past and present Umass Amherst students and professors. Today the museum is home to over 200,000 objects, including the university's historic Hitchcock Ichnological Cabinet containing more than 1,700 slabs imprinted with dinosaur footprints, which is one of the largest of such collections in the world.
The Emily Dickinson Museum is a historic house museum which consists of two houses: the Dickinson Homestead and the Evergreens. The Dickinson Homestead was the birthplace and home (from 1855 to 1886) of American poet Emily Dickinson, whose poems were discovered in her bedroom there after her death in 1886. The Evergreens next door was built by Emily's father, Edward Dickinson, in 1856 as a wedding present for her elder brother Austin. Guided and self-guided tours of the museum are offered from April through December. The museum also regularly hosts literary events that vary year to year but include poetry readings and parties.
Located on the campus of nearby Hampshire College, the Yiddish Book Center is a cultural institution that is dedicated to the preservation of books written in the Yiddish language, as well as the preservation of the culture and history that those books represent. The center includes Steven Spielberg Digital Yiddish Library (which has digitized and cataloged over 12,000 Yiddish titles), The David and Sylvia Steiner Yizkor Books Collection (which comprises hundreds of memorial volumes which commemorate the Jewish communities in East Europe that were destroyed during the Holocaust) and The Noah Cotsen Library of Yiddish Children's Literature (which includes approximately 800 titles children's stories, both original Yiddish works and classic works translated into Yiddish).
Online Degrees and Programs:
UMass Amherst provides a selection of undergraduate degree-granting programs and graduate degree-granting programs to enrolled distance learning students. Some programs might only be available from the other University of Massachusetts members (UMass Boston, UMass Dartmouth or UMass Lowell), but students can enroll in them regardless.
Undergraduate Degrees:
Bachelor of Liberal Arts
Bachelor of Arts in Women's and Gender Studies
Bachelor of Arts in Political Science
Master's Degree in Engineering Management
Master's Degree in Business Administration (MBA)
Master's Degree in Information Technology
Master of Education in Science Education
Master of Science in Accounting
What Makes the School Unique: Researcher Achievements
Over the years the researchers of UMass Amherst have made many high-profile breakthroughs in various fields, some of which include: building a Large Millimeter Telescope in 2006 in a bi-nation collaboration with the National Institute of Astrophysics, Optics, and Electronics. In 2007, a team of UMass Amherst scientists developed a molecular nose that could detect and identify various proteins which is being researched for the use in the detection of malformed proteins created by cancerous cells. Umass Amherst microbiologist Derek Lovley discovered Geobacter in 1987; Geobacter is a tiny biological structure that is capable of cleaning up polluted groundwater and of producing electricity through conductive microbial nanowires.
Other School Facts:
Notable UMass Amherst alumni include:
Natasha Trethewey (United States poet laureate);
Catherine Coleman (astronaut);
Cynthia E. Rosenzweig (Senior Research Scientist at NASA's Goddard Institute for Space Studies);
Steven Sinofsky (president of Windows Division at Microsoft);
Jeff Taylor (founder of Monster.com);
James Kallstrom (former assistant director of the FBI);
Kang Kyung-wha (United Nations Deputy High Commissioner for Human Rights);
Hina Rabbani Khar (current Pakistani Minister of Foreign Affairs and the first woman to hold this position);
Makaziwe Mandela (daughter of Nelson Mandela) and;
Jeffrey Donovan (star of USA's original series Burn Notice)
University of Massachusetts Amherst's Website: https://www.umass.edu/
University of Massachusetts Amherst's Accreditation: Commission on Institutions of Higher Education (CIHE)
University of Massachusetts Amherst's Values and Mission Statement: https://www.umass.edu/umpd/mission-statement
University of Massachusetts Amherst's Motto: Ense Petit Placidam Sub Libertate Quietem – "By the Sword We Seek Peace, but Peace Only Under Liberty"
University of Massachusetts Amherst's Mascot: Sam the Minuteman
University of Massachusetts Amherst's Colors: Maroon, Black and White