Online Counseling Degrees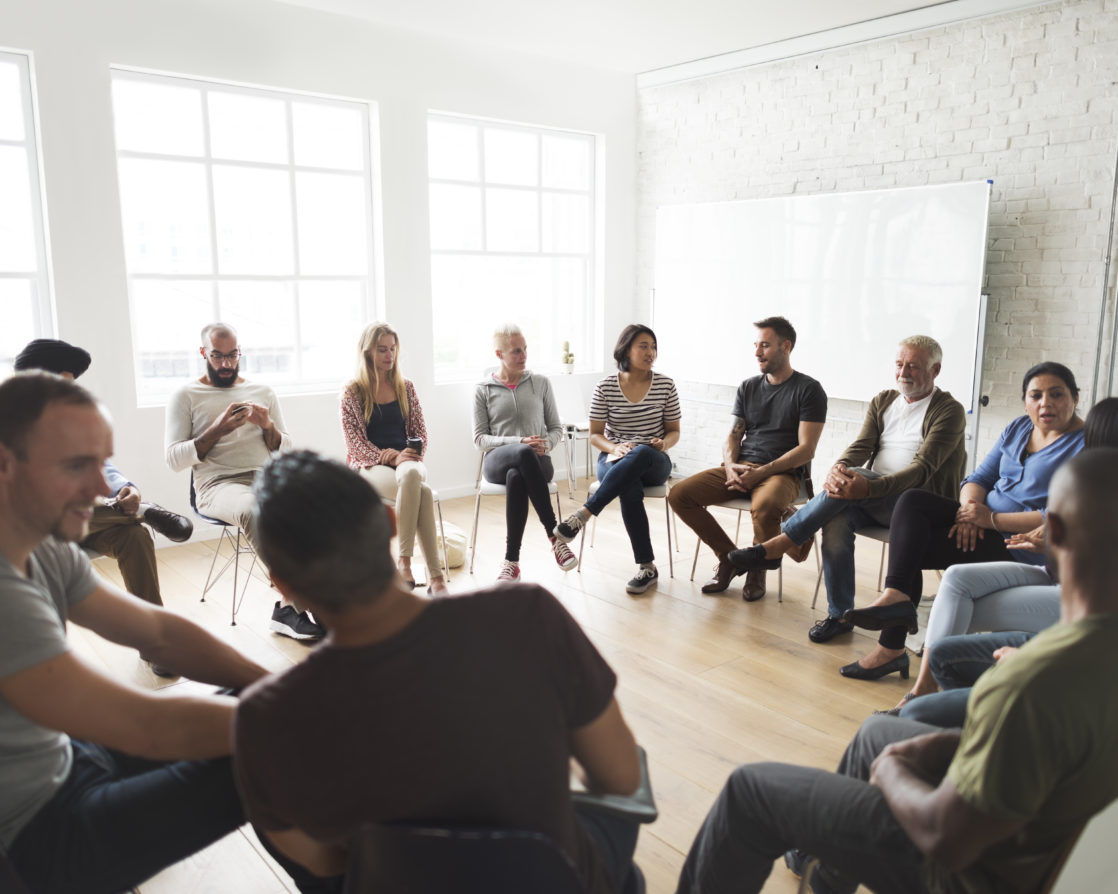 Find your degree
Online College Plan is an advertising-supported site. Featured or trusted partner programs and all school search, finder, or match results are for schools that compensate us. This compensation does not influence our school rankings, resource guides, or other editorially-independent information published on this site.
What Can I Do with an Online Degree in Counseling?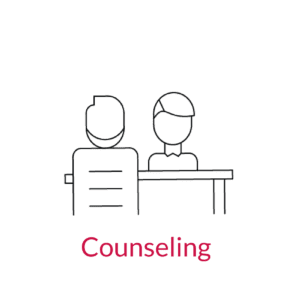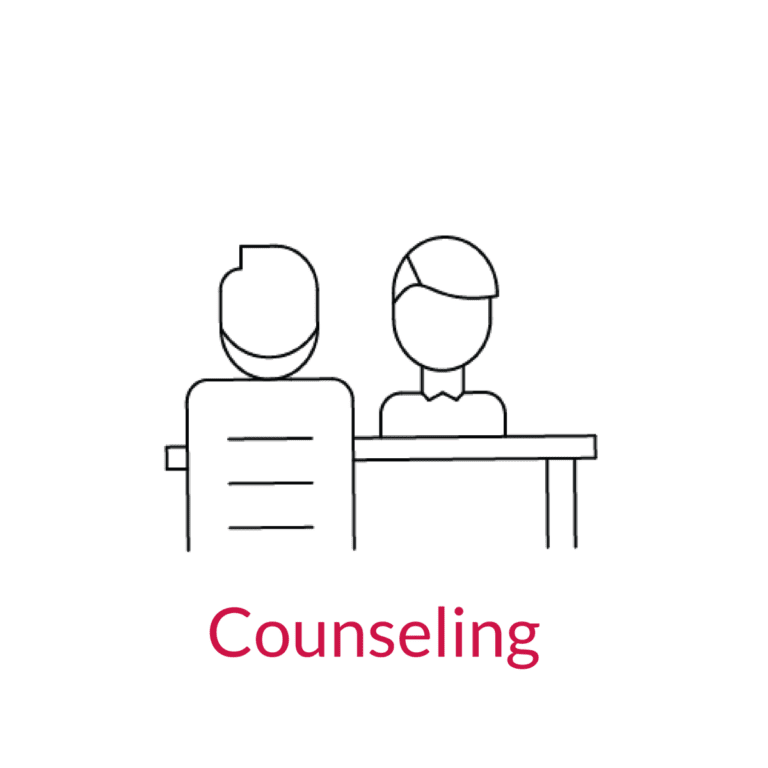 What if it was possible to change "living your best life" from a tired hashtag to a powerful reality? Every day, professional counselors help people face and triumph over life's challenges, from the most mundane to the most serious. With a good counselor, people can really live the lives they want. That makes this one of the most important jobs imaginable.
If you have the curiosity to find out what makes people tick, and the empathy to understand what really matters to others, you may have a future in counseling.
Counselors are vitally important and well-respected, take home good salaries, and enjoy peak professional flexibility. Want to know more about this career, and how to access it with an online counseling degree? We've brought together all the essential info, so you can fully understand the field, job prospects, online degrees, and licensure requirements. Read on and get ready to start changing lives.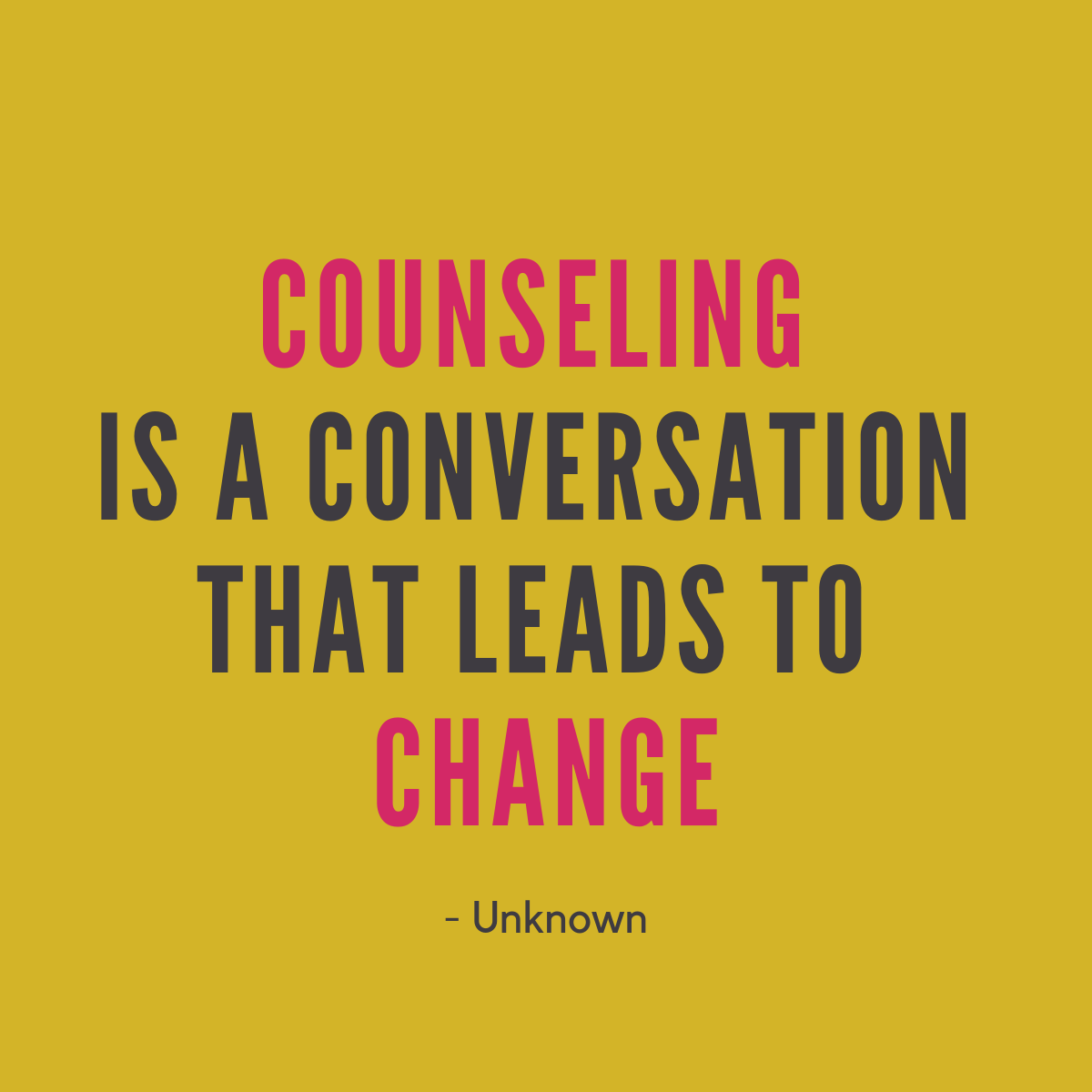 What is Counseling
So what exactly is counseling? The Council for Accreditation of Counseling and Related Educational Programs (CACREP) provides a clear definition:
"Counseling is a professional relationship that empowers diverse individuals, families, and groups to accomplish mental health, wellness, education, and career goals."
The key words here are relationship and goals. Counseling is all about interacting with a client. As a professional counselor, you're going to be working with people rather than researching, developing a relationship with an individual or group of individuals- one that's both clinical and intimate.
And unlike most relationships, a counseling relationship has a clear and defined objective. This relationship will be all about getting a client to where they want or need to be in terms of well-being. That could mean anything from quitting smoking to getting through a divorce, to managing symptoms of bipolar disorder. You may have more than one goal, of course, and goals can change over time.
What do Counselors Do?
If psychology is all about the study of the human mind, counseling is all about the applied practice of helping people. Counselors don't really don't do much research, testing, or diagnosis. Instead, they are tasked with carrying out the actual therapies that help people work through their problems.
Some of the common tasks that counselors do include:
Holding group or individual therapy sessions
Setting therapeutic goals with clients
Discussing issues with clients, such as depression, relationships, gender identity, substance use, careers, stress etc.
Support clients process in making healthier choices and developing coping skills
Making referrals to other professionals (e.g. psychiatrists) as needed
Don't think that "therapy" is limited to talk, either! Some counselors use art making, movement, journaling, meditation, and other tools in therapy sessions, Using these techniques usually requires some special training. Want to explore anger management techniques involving guided imagery? Look for classes in your online counseling degree program that will teach the technique you're interested in.
Who do Counselors Work With?
In a nutshell, counselors can work with virtually anyone. That is, anyone facing a personal challenge may seek the services of a counselor, and people from all walks of life, and all demographics, face challenges. With an online counseling degree, you can work with individuals of any age, gender, and background, and with any therapeutic goal in mind.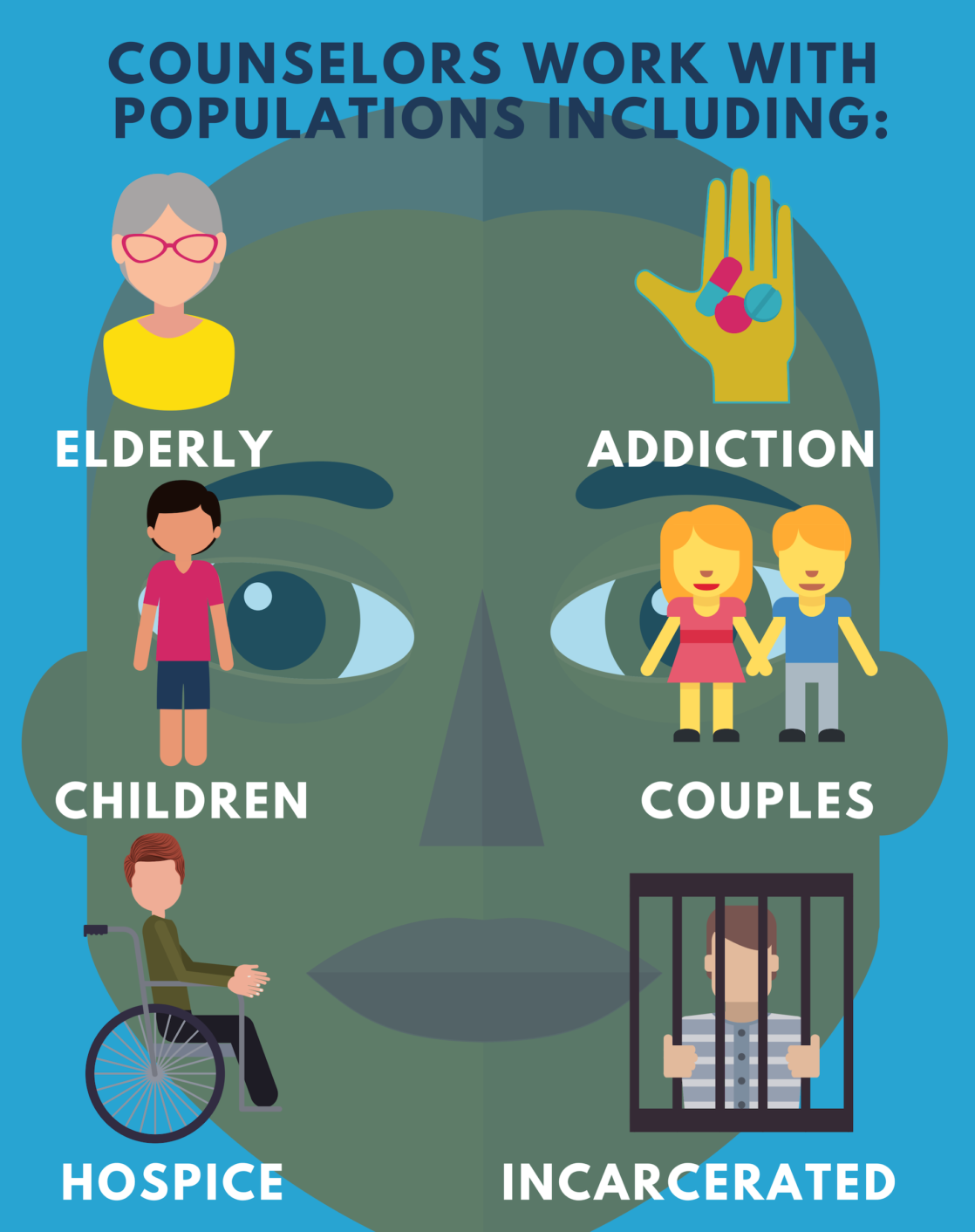 Needless to say, there's a huge difference between helping, say, a child with their grief versus helping a couple with their marriage. If you're like most people interested in a counseling degree, you've got an idea of which type of person, or "population," you'd most enjoy working with. No idea? Not to worry- many people get started earning an online counseling degree knowing only that they have a flair for helping others, and discover an innate or acquired ability to relate to a particular population during the course of their studies or an internship.
Where do Counselors Work?
Flexibility is one of the highlights of a career in counseling, and it's as true for setting as it is for population. Just as you can work with almost any type of person, you can work in almost any setting. Some counselors work in large institutions, such as schools, rehabilitation centers, and psychiatric facilities, or smaller settings like outpatient community clinics or day treatment programs.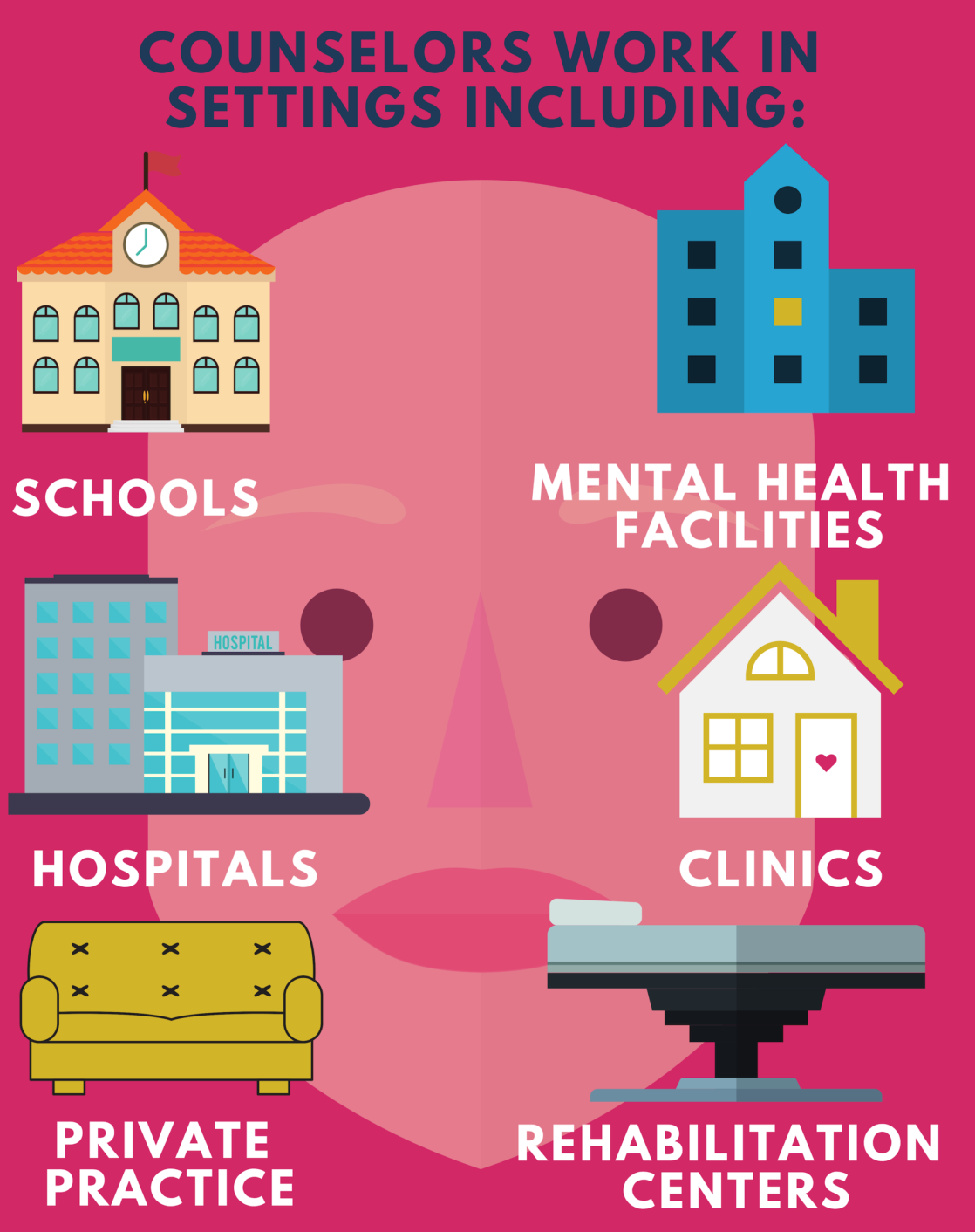 With a master's in counseling and licensure, you can even have a private counseling practice. Many professionals love the independence and specialization this setup allows them to have in their work, and make a private practice their career goal after gaining experience in an institutional setting.
What Kinds of Counselors are There?
The CACREP actually accredits several types of counselors for specialized work. Naturally, there's a bit of overlap where jobs are concerned, but both on-campus and online counseling master's degrees usually fall into one of the following categories:
Rehabilitation Counselor
Substance Abuse Counselor
General Mental Health Counselor
Marriage & Family Therapist
School & Vocational Counselor
Rehabilitation Counselors
If you're drawn to help people with disabilities, you may want to become a Rehabilitation Counselor. In this role, you'll help people reach their full potential by pursuing the right education, vocational training, and community support for their particular needs. You'll also support their emotional well-being and help them achieve the highest level of independence possible. Rehabilitation Counselors act as not only counselors but as job coaches, service coordinators, and advocates for their clients as well.
Substance Abuse Counselors
If you want to help fight addiction, you might want to be a Substance Abuse Counselor. In spite of the "substance abuse" part of the title, Substance Abuse Counselors help clients who have addictions of all kinds, from drugs and alcohol to gambling, sex, food, shopping, and others. They support clients through prevention, addiction recovery, and relapse prevention.
General Mental Health Counselors
If you wish to work with a wide range of clients and settings, you're well-suited to become a General Mental Health Counselor. General Mental Health Counselors (aka Clinical Mental Health Counselors) see clients with a diverse array of mental and emotional disorders. They also promote mental and emotional wellness through pro-active approaches like bullying prevention and suicide prevention. As a General Mental Health Counselor, you may very well work on a treatment team with other clinicians (e.g. psychologists and social workers).
Marriage and Family Therapists
If you want to help people improve their relationships, you should consider becoming a Marriage and Family Therapist. As a marriage and family therapist, you'll work with families and couples (both married and not, in spite of the name). Counselors with this background employ a family systems perspective, and work on relationships between people, as well as how emotional and mental health issues with one person affect others in the couple or family.
School & Vocational Counselors
If you'd like to help students and adults find their paths within school and work environments, you'd make a strong School & Vocational Counselor. Also called a "guidance counselor," a school counselor helps students with social and emotional issues, as well as academic issues. Vocational counselors, also called "career counselors," help people find, switch or succeed in their jobs.
How Much Money Can You Make with a Counseling Degree?
Counseling is one of the careers that is most rewarding in terms of personal satisfaction. Counselors widely report that their work is challenging and can be stressful, but the sense of purpose and making meaningful change makes it all worthwhile. In fact, U.S. News and World Report ranks the position of Mental Health Counselor 8th in Best Social Service Jobs
Counselors earn decent salaries, and are in exceptionally high demand, but that's not the whole story. A closer look at the numbers shows that there's quite a variety of salaries and job growth across different specialties and types of employers.
Working for nonprofits can mean lower income for employees, and many counselors find themselves working for charities with tight budgets. This is part of the reason that the highest-paying positions in the counseling field are Marriage & Family Therapist, and School & Vocational Counselor. Marriage & Family Therapists often work in a private practice, and School & Vocational Counselors work in facilities (ie schools) with larger staff budgets than the average nonprofit.
Where you work makes a difference too. The Bureau of Labor Statistics reports that mental health counselors who work for Residential Developmental Disability, Mental Health, and Substance Abuse Facilities make 30% less money than those who work for local governments.
According to the Bureau of Labor Statistics, different work settings pay the following average salaries:
Residential Developmental Disability, Mental Health, and Substance Abuse Facilities: $39,060
Individual and Family Services: $44,580
Outpatient Care Centers: $44,770
Offices of Other Health Practitioners: $50,640
Local Government: $55,880
How In-Demand is a Counseling Degree?
If you've earned an online counseling degree, your job prospects look bright. That's because the Bureau of Labor Statistics projects that the number of counseling jobs will grow at least twice as fast as the national average from 2016 to 2026.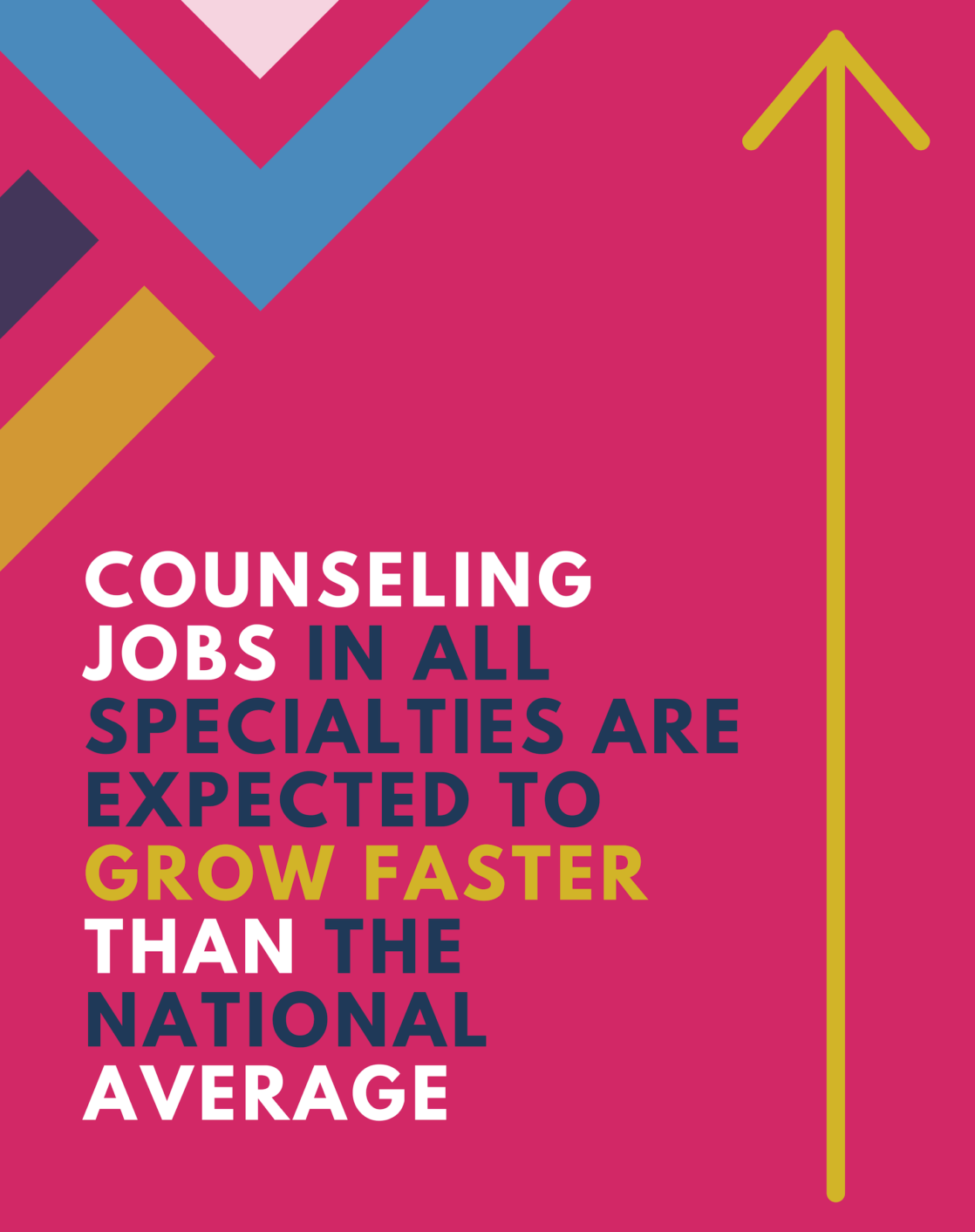 No matter what specialization you pursue in your online counseling degree program, job growth is strong. Why? Society continues to experience high levels of conditions like substance abuse and mental illness, and awareness of these conditions, along with others like autism and related disabilities, has meant more jobs opening up to address them. As the need for qualified counselors grows faster than the number of people with counseling degrees and licensure, we can logically expect to see some uptick in salaries for this in-demand job.
Just as there's variety in salaries by specialization, there is some difference in job demand as well. You'll see the greatest demand in the areas of Substance Abuse and Mental Health Counselors and Marriage and Family Counselors. The BLS projects that both of these counseling jobs will grow a full 3.5 times as fast as the national average!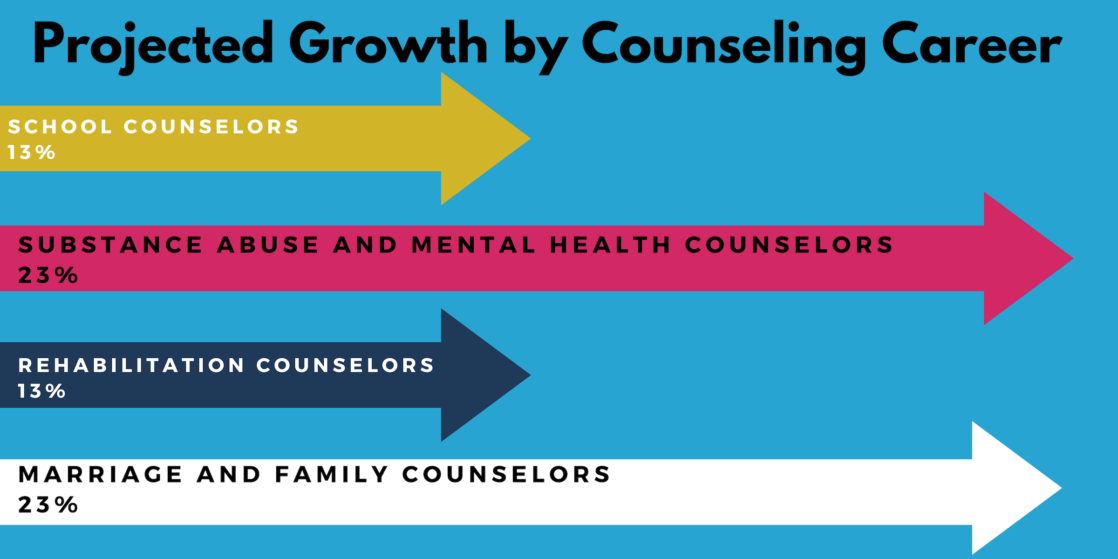 How to Become a Counselor
Guiding people to recovery from mental illness, substance abuse, unemployment and other serious issues puts you in a position of enormous responsibility. It's essential that you know exactly what you're doing at all times. For the safety of clients and the well-being of practitioners, states require that counselors have a high degree of training.
Positions in the field of mental health that don't require college training are few and far between. For the most part, you'll need at least a bachelor's degree to get an entry-level job as a counselor. Jobs with an online bachelor's in counseling include:
residential counselor
behavior line tech
rehabilitation counselor
job coach
From there, you can potentially move up with experience, or pursue higher education. Most counselors hold a master's degree and licensure or certification. Jobs with an online master's in counseling include:
couples and family therapist
career counselor
behavior therapist
service coordinator
mental health clinic administrator
Needless to say, positions associated with an online master's in counseling offer higher salaries and more room for professional growth and flexibility. If you decide that you'd like to move outside of direct services, you'll be qualified to serve as an administrator. If you decide you'd prefer to work for yourself, you'll be qualified to open a private counseling practice.
Online Counseling Degrees
Online classes are a popular way to learn, offering convenience, flexibility, engaging formats, and (in many cases) more affordable tuition. Online degrees in counseling are no exception. Along with coursework in psychology, social issues, and ethics, you'll likely learn through case studies and real-real-world experiential learning, such as community projects and internships. At all degree levels, the academic requirements and areas of study for an online counseling degree are the same as those of an on-campus counseling degree.
So why opt for an online counseling degree as opposed to a campus-based program? Your choice will be determined by your preferred learning style, budget, and schedule. Some students also opt for online counseling degrees because it allows them to enroll in a preferred program or degree specialization that's not offered locally. Whatever program you choose, make sure your school is accredited. This simply means that an outside board has approved your school's program and curriculum, certifying that it meets industry standards.
Online Bachelor's Degrees in Counseling
As mentioned above, most people use their bachelor's in counseling as a starting point, and go on to earn an online master's in counseling. So what does an online bachelors in counseling involve?
To earn an online bachelors in counseling, you'll complete about 120 undergraduate credits, with classes in both general education and the counseling major. Courses in the major will likely cover the following topics:
psychology
sociology
multicultural issues
theoretical foundations of counseling
You'll complete both research-based assignments, group projects and exams in an online bachelors degree program, and may be required to do an internship as well. Unlike a master's program, a bachelor's in counseling is broad, rather than specialized. Now is a great time to explore the different types of counseling and different populations to decide what part of the field you'd ultimately like to work in. Already certain? You might want to look for a school that offers concentrations in specific areas like substance abuse or developmental disabilities.
Online Master's Degrees in Counseling
If you hold a bachelor's degree in counseling, or a related field like psychology or sociology, you'll be qualified to enroll in a master's in counseling degree program. Along with licensure, this degree is the industry standard for counselors. Here at the master's level is where it gets a little more complicated… and customizable. You'll need to choose the type of master's degree and specialization you want to pursue.
There are two basic types of online master's degrees in counseling a Master of Arts (MA) in Counseling or Master of Science (MS) in Counseling . The difference between the two is just a matter of focus. In an MS program, you'll study more research and analytical topics, whereas an MA program is really all about practice. Another type of counseling degree is a Master of Education in Counseling. This type is actually an education degree with a concentration in counseling, and is offered through a university's school of education. Just as the name suggests, this type of degree is aimed at counselors who want to work in a school setting.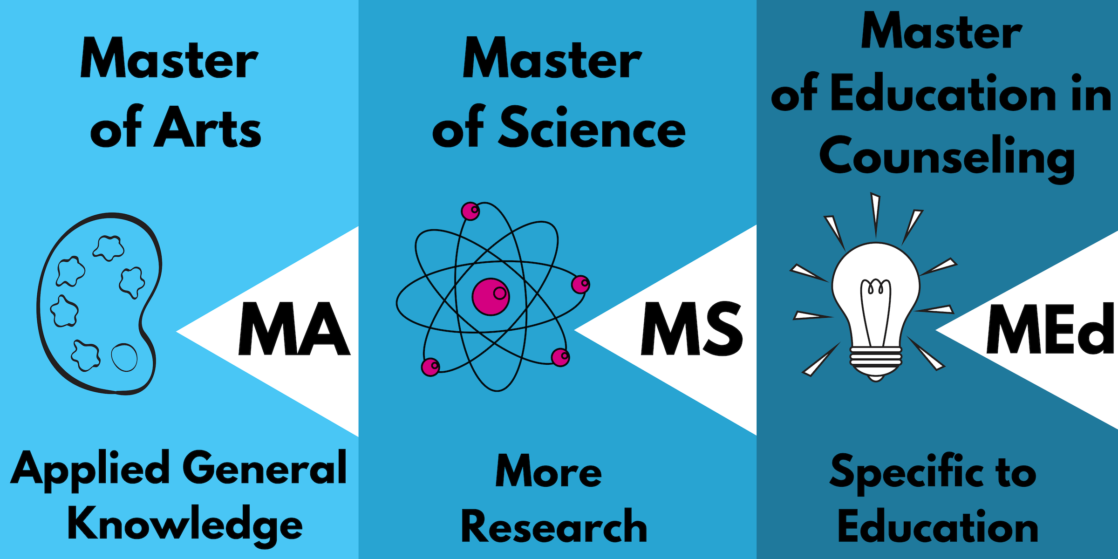 At this level, you'll need to choose a specialization, such as Marriage and Family Therapy, Substance Abuse, or Career and Vocational Counseling. If you want to work with people with a broad range of issues, you can also opt to specialize in General Mental Health Counseling.
At this level of education, you're preparing for a high level of professional practice, and your classes will likely include a lot of projects and case studies. As part of your online master's in counseling, you'll also be completing an internship, fieldwork, or practicum . This "experiential learning" consists of hands-on counseling work at a real-world organization, where you will be closely supervised and given plenty of feedback and coaching.
Gaining Counseling Licensure
Once you've earned an online master's in counseling from an accredited school, you'll need to gain licensure before you're legally allowed to practice. This ensures that all counselors are qualified up to a high professional level, which is essential to protect consumers and ensure a high level of competence in this important role.
So what does licensure involve? There's no one simple here; every state has its own procedures and requirements for licensure . You'll need to research the particulars for the state in which you plan to practice.
Most states require you to complete supervised clinical experience following graduation (sometimes several thousand hours) and to pass a comprehensive exam. The exam is offered by the National Board for Certified Counselors (NBCC), and consists of either the National Counselor Examination for Licensure and Certification (NCE) or the National Clinical Mental Health Counseling Examination (NCMHCE), or sometimes both. To maintain your licensure, you'll be expected to complete a certain number of credits in continuing education or professional development every year.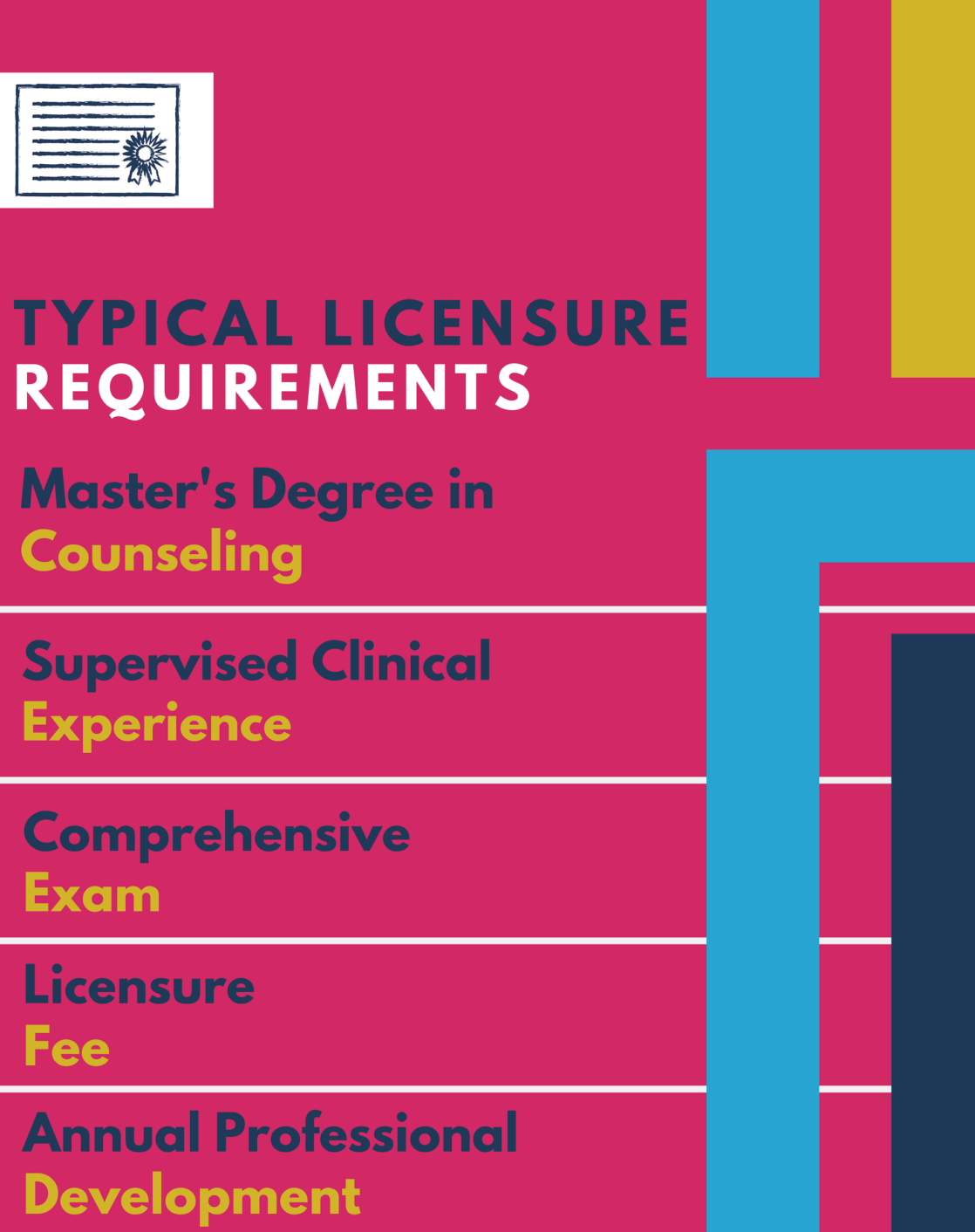 Gaining Board Certification in Counseling
While you don't need to be board certified in order to legally practice counseling, it's a good idea to get this extra credential as well. Why? Board certification shows that you've demonstrated an extra level of competency and signals a high level of commitment to clients and employers.
Licensure is offered at the state level, while board certification is offered at the national level by the NBCC. To earn it, you'll need to complete 3,000 hours of approved counseling experience and 100 hours of supervision after graduating with your online master's in counseling. You'll then have to pass both of the exams listed above- the NCE and the NCMHCE. If you have a specialty certification, you'll also need to pass exams specific to your specialty.
More Info:
Related: