Find your degree
Online College Plan is an advertising-supported site. Featured or trusted partner programs and all school search, finder, or match results are for schools that compensate us. This compensation does not influence our school rankings, resource guides, or other editorially-independent information published on this site.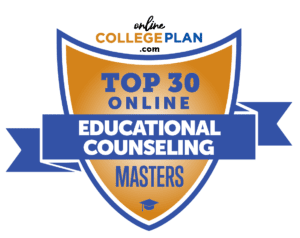 Finding an online masters degree in educational counseling that fits your career goals can be daunting. There are many options available, and your choice depends on what you are looking for. Some are looking for affordability, while others are more concerned with reputation or the versatility of the degree. We've searched universities across the country to find you the best online programs from our nation's top schools.
Do you have a heart for young people? Are you dedicated to helping others achieve their goals? Are you willing to spend time understanding a person's background, culture, and unique challenges? If you answer these affirmatively you have the most important credential a school counselor can have—a heart for helping young people.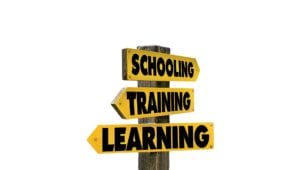 It goes without saying that young people face incredible challenges today. Through the years many of them have stayed the same—a difficult family life, relational problems, drugs, abuse, neglect, and self-esteem issues. However, today there are many issues unique to our young people as well as an increase in some of those perennial problems like abuse. More recent problems in our society today include increasing diverse populations, eating disorders, anxiety, learning disabilities such as ADHD, and addictions to video games and pornography to name just some. All of these factors and more prevent a young person from developing their full potential. This is where you come in with a heart to address these challenges person to person as a professional school counselor. 
What is educational counseling?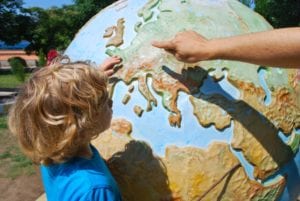 Educational counseling can take many forms, the most common being the role of "school counselor." School counselors play a vital role in our society in advocating, assessing, encouraging, and directing young people. School counselors are trained professionals with the skills to help children, families, teachers, and communities in a school setting. They work on an educational team, with teachers and administration, to improve student outcomes as well as meet one-on-one with students. Tasks may include setting academic goals, doing individual and group counseling, safeguarding school records, assessing issues ranging from academic to psychological, and more. The demands of the job require specialized training in social and psychological problems.
Featured Programs
Counselors need knowledge of what affects children and what contributes to success.
The ability to assess the child and intervene with relevance is why training is required. For example, what are the ways in which national origin, race, ethnicity, religion, sexual orientation, gender, gender identity, and disability affects child development and relationships at home and at school? School counselors also need to understand the global society and unique issues that arise in families and the workplace. In other words, the older idea that a school counselor is just sitting in an office waiting to help prepare students for secondary school, college, and career is too limited. Nowadays, 21st-century school counselors need holistic training to meet the emotional, social, and academic needs of each child.
How do I earn my online masters in school counseling and certification?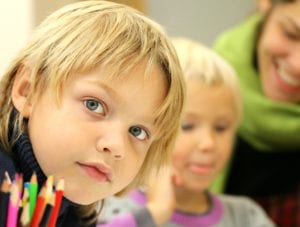 Online masters in school counseling degrees vary considerably from school to school. For example, some schools require a teaching degree and around 30 credits to graduate while others can be up to 60 credits and only require a bachelor's. It really depends on what you need and where you're at in life. That's where we come in. We've sorted through multitudes of schools to narrow down the options to only the best in terms of quality, price, and reputation. So, if the price point is the #1 consideration, you can easily find it. Or if you're looking for that combination of price and quality including certification, we've got you covered. Speaking of certification, when it comes to licensure be sure to check your state for specific requirements. This is especially true with online learning when you enroll in an out-of-state school. Many of the programs on this list prepare you for certification and some do not. We've noted that. 
What is your methodology?
As previously mentioned, every potential student is looking for something different when it comes to choosing a school, whether it be cost, reputation, or versatility. We have factored in these variables to compile a list of the top online masters in educational counseling degrees. We gathered data points from the National Center for Education Statistics, U.S. News and World Report, and school websites. Please note that the average net price listed below is per credit hour. The following calculations were used:
Cost per Credit Hour – 30%
Percentage of Graduate Students – 20%
Annual ROI – 20%
Student to Faculty Ratio – 10%
Graduation Rate – 10%
Retention Rate – 10%
The Top 30 Online Masters Programs in Educational Counseling