University of North Dakota – Ranking, Hockey and Mascot
Find your degree
Online College Plan is an advertising-supported site. Featured or trusted partner programs and all school search, finder, or match results are for schools that compensate us. This compensation does not influence our school rankings, resource guides, or other editorially-independent information published on this site.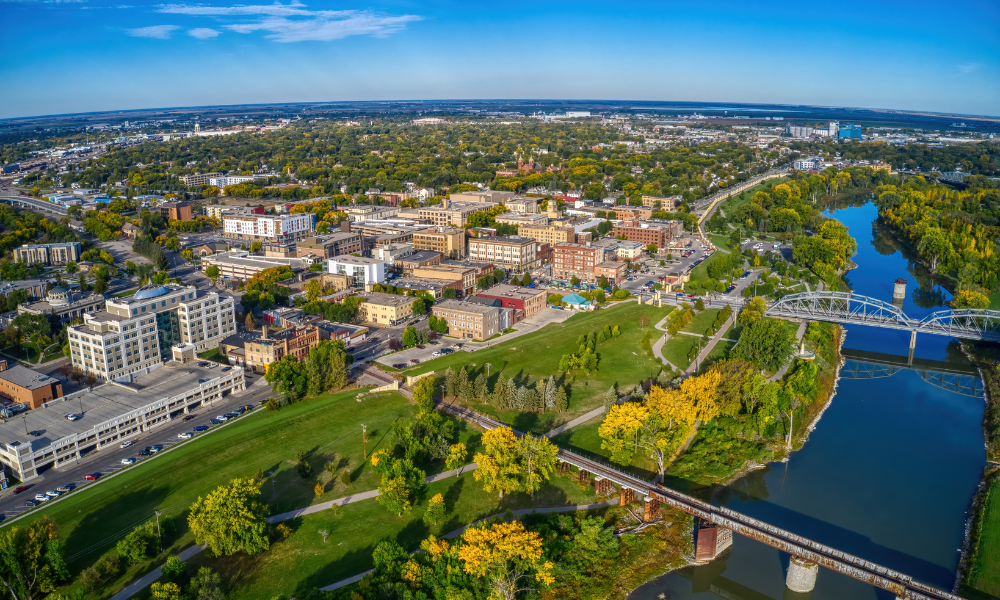 University of North Dakota is also known as UND

The University of North Dakota, which is commonly referred to simply as UND, is a public space-grant research university which is located in Grand Forks, North Dakota, and which was originally established in 1883, three years before North Dakota obtained statehood.
UND was originally developed with the intent of being a flagship university with a strong liberal arts foundation, but has since grown into a prominent scientific research university, and has been classified by the Carnegie Foundation as being a Research University with a High Research rating (RU/H). It is considered to be one of the top academic and research institutions within the region. Several national research institutions are located on the university's campus including the Energy and Environmental Research Center, the School of Medicine and Health Sciences and the USDA Human Nutrition Research Center. This provides University of North Dakota's students with a unique opportunity of being able to work with and to learn from the professionals of each of these research institutions, which allows them to gain a deeper understanding of their field they might not otherwise be able to achieve and–at the same time–allows them to expand their professional network by forging new contacts within the industry.
UND offers 90 undergraduate majors (and 73 undergraduate minors), 54 master's degree programs and 27 doctoral degree programs. UND also offers to its students the choice of an interdisciplinary program, which allows them to obtain a degree in virtually any course of study. UND offers these academic programs through its 10 colleges, schools and divisions: the College of Arts and Sciences; the College of Business and Public Administration; the College of Education and Human Development; the College of Engineering and Mines; the College of Nursing and Professional Disciplines; the College of Nursing and Professional Disciplines; School of Medicine and Health Sciences; the School of Medicine and Health Sciences; the School of Law; the Graduate School; the John D. Odegard School of Aerospace Sciences and the Division of Continuing Education (which is UND's online education division).
Featured Programs
University of North Dakota Local Attractions
University of North Dakota isn't the only destination that the area of Grand Forks has to offer, there's plenty to do and see, such as:
The Empire Arts Center is home to several cultural events throughout the year. The center was originally a movie theater that was built in 1919 and was restored after being damaged by the 1997 Red River Flood. It now includes performance spaces, a large movie screen, a gallery for art exhibits and workspaces for designed for artist utilization. The Empire Arts Center is located in historic downtown Grand Forks and is conveniently situated near many local shops, restaurants, and bars.
The Greater Grand Forks Greenway is an expansive greenway–which is an area of undeveloped land that is located near an urban area and is set aside for recreational use or environmental protection–which is located in the twin cities of Grand Forks and East Grand Forksand. It is more than twice the size of New York City's Central Park (2,200-acres compared to the latter's 778-acres of space) and which provides visitors with 20-miles of pathways, observation area's, a state campground, areas designated for fishing, gardens to observe and fields for various athletic activities.
The North Dakota Museum of Art is the official art museum of the state of North Dakota and is conveniently located on UND's campus. The museum doesn't charge an admittance fee to visitors and includes three exhibition galleries, a cafe, and a gift shop. Permanent exhibits include works by Maria Magdalena Campos-Pons, Aganetha Dyck, Kiki Smith and Rena Effendi, and the museum also features rotating exhibits of works from various regional, national and international contemporary artists.
Online Degrees and Programs:
The University of North Dakota offers its distance learning students a selection of online and asynchronous undergraduate degree-granting programs, graduate degree-granting programs, and professional certification programs from which to choose. A small sampling of the available academic programs includes the following:
Certificates:
Autistic Spectrum Disorders Graduate Certificate
English Language Learner (ELL) Education Graduate Certificate
Geographic Information Science (GISc) Graduate Certificate
Health Administration Graduate Certificate
Instructional Design & Technology (IDT) Graduate Certificate
Undergraduate Degrees:
Bachelor of Science in Chemical Engineering
Bachelor of Arts in Communication
Bachelor of General Studies
Bachelor of Art in Psychology
Bachelor of Arts in Social Science
Graduate Degrees
Master of Education in English Language Learner (ELL) Education
Master's Degree in Applied Economics
Master of Science in Aviation
Master's Degree in Business Administration (MBA)
Master's Degree in Public Administration (MPA)
What Makes the School Unique: Aviation and Aerospace Programs
The University of North Dakota offers one of the most comprehensive and renowned aerospace and aviation programs in the world. UND operates a satellite campus which consists of several buildings at the Grand Forks International Airport where the school's aviation students obtain training, and UND Aerospace operates flight training centers in Crookston, Minnesota; and in Phoenix, Arizona. UND's most well-known college is its John D. Odegard School of Aerospace Sciences, which is the very first to offer a degree in unmanned aircraft systems operations within the United States. In addition to the university's degree programs and aviation training centers, UND also operates the Upper Midwest Aerospace Consortium, a highly respected research center for aerospace and aviation technology.
Other School Facts:
UND owns and operates two public radio stations (both of which are managed by Prairie Public Radio) which are KUND and KFJM. KUND-FM rebroadcasts the Prairie Public radio network and the KFJM station broadcasts some Prairie Public and NPR programming, but also broadcasts locally produced programs. UND also operates two local cable television channels. One acts as an informational billboard and features a weekly student-produced news program by the name of Studio One. The second channel is a movie channel for the campus residence halls–called Residence Life Cinema–which UND separately licenses movies for airing.
Hockey, football, basketball and other athletics are a big part of University of North Dakota.
University of North Dakota's Website: https://und.edu/
University of North Dakota's Accreditation: The Higher Learning Commission (HLC)
University of North Dakota's Values and Mission Statement: https://und.edu/discover/mission-statement.cfm
UND's Motto: Lux et Lex – "Light and Law"
University of North Dakota's Mascot: Fighting Hawks
UND's Colors: Green and White