University of Phoenix eCampus, Reviews, Accreditation and Tuition
Find your degree
Online College Plan is an advertising-supported site. Featured or trusted partner programs and all school search, finder, or match results are for schools that compensate us. This compensation does not influence our school rankings, resource guides, or other editorially-independent information published on this site.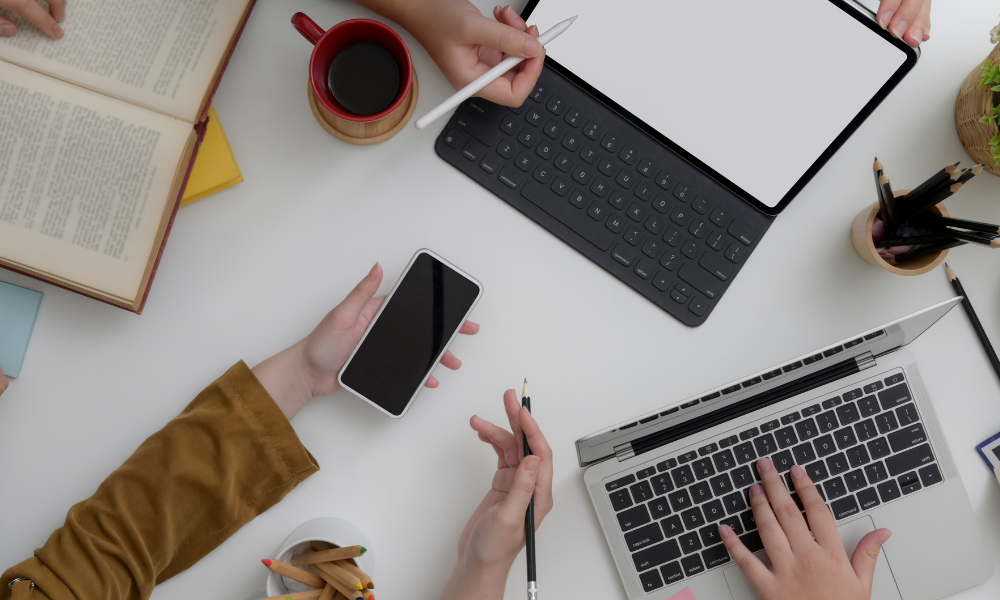 University of Phoenix: From Then to Now
Founded by John Sperling in 1976, University of Phoenix began holding its first classes with a mere 8 students. The university did not take long to grow and expand and by 1980 it had another campus in San Jose, California. As early as 1989, University of Phoenix embraced the future and new technologies to begin holding online courses for students.
In 1994 the leaders of the university decided to take the parent company, the Apollo Group, public. Within the first 5 years of going public, the university had more than 100,000 students. However, after 2010 enrollment had declined by 70%. Due to the waning enrollment, the university was to be sold to a private investment group in 2016, pending approval by the U.S. Department of Education and the Higher Learning Commission.
We Ranked University of Phoenix eCampus:
Featured Programs

#8 in Top 20 Online Schools Near Phoenix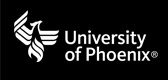 University of Phoenix eCampus specializes in online courses, but does have several meeting and socialization facilities for its students in many locations, as well as a large number of campuses. However, it seems that after the most recent change in ownership, many smaller locations were closed or scheduled to close.
Students are able to learn from a number of different schools and colleges through the University of Phoenix eCampus; School of Business, School of Advanced Studies, College of Education, School of Continuing Education, College of Health Professions, School of Nursing, School of Health Services Administration, College of Security and Criminal Justice, College of Humanities and Sciences, College of Social Sciences, and College of Information Systems and Technology.
University of Phoenix eCampus Online Courses
While there are locations for University of Phoenix in 30 of the United States, Washington D.C. and Puerto Rico, a very popular way for students to earn their degree is online at University of Phoenix eCampus. There are plenty of online programs for students to choose from at the University of Phoenix eCampus. There aren't only online programs for associate and bachelors degrees, but masters and doctorates as well. Business, criminal justice, nursing, and technology are popular fields of study in which University of Phoenix eCampus offers online degrees. Students can even choose whether they would like to study entirely online or if they would care to take some courses locally as well. The school website has a utility for students to explore the online courses available and to check out where a local campus may be.
Phoenix Highlights
While the University of Phoenix has a large number of campus sites all over the United States, calling only Phoenix, Arizona the local area for the school inaccurate. However, it is the original home, so we'll take a look at a few of the more spectacular, interesting, or unusual bits of local flavor in Phoenix.
For those who enjoy nature, there is the Desert Botanical Garden, South Mountain Park, Camelback Mountain, and visiting Hole in the Rock, to name a few. For some, museums may be the indoor experience you were looking for. While in Phoenix you can check out the Musical Instrument Museum, Heard Museum, Phoenix Art Museum, the Wells Fargo History Museum or maybe the Children's Museum of Phoenix. If hiking or even just walking around indoors isn't your thing, maybe you could enjoy a Helicopter Tour, a Balloon Ride, or for excitement on the ground, a 4WD or ATV Off-Road Tour. Perhaps if you are lucky, you can hear a local talk about the "Phoenix Lights" UFO phenomenon which was viewed by a large number of people in 1997 over the city.
Interesting Facts about University of Phoenix
While the University of Phoenix does not participate in intercollegiate sports, it did pay to have the sports facility in Glendale Arizona named the University of Phoenix Stadium and is the home playing field for the Arizona Cardinals NFL team and NCAA's Fiesta Bowl is held there.
In 2016, Ellen Degeneres gifted 10 University of Phoenix full tuition scholarships to viewers of her talk show.
Shaquille O'Neal is a University of Phoenix alumni from 2005 when he received his MBA.
Approximately 4 out of 5 students surveyed rated their educational experience at University of Phoenix to be Above average to Excellent. Moreover, only about 2% of students felt unsatisfied with their experience.
University of Phoenix Accreditation: Higher Learning Commission (https://hlcommission.org)
There is also specialized or programmatic accreditation for specific programs at the University of Phoenix. There are seven specific business programs which are accredited by the Accreditation Council for Business Schools and Programs or ACBSP. The Bachelor of Science in Nursing program and Masters of Science in Nursing program are both accredited by the Commission on Collegiate Nursing Education. There are also state specific accreditations for programs in Educator Preparation and Counseling.
Tuition
Full time annual tuition to attend University of Phoenix eCampus: $15,818
Tuition costs are the same for all students regardless of their residency. The breakdown of tuition costs are as follows: $9,467 for tuition, $5,630 room and board, $0 for books and supplies and $721 for other fees.
University of Phoenix Mission:
The University of Phoenix provides students access to higher learning opportunities which enable them to develop and hone skills and knowledge to help them advance in their professional lives, improve the performance of their organizations, and demonstrate strong, capable leadership and service in their communities.
University Motto: We Rise
School Colors: Red, Platinum
You can check out these resources for ways to connect or find out more about the University of Phoenix:
University of Phoenix Website: https://www.phoenix.edu/
Facebook: https://www.facebook.com/universityofphoenix
Twitter: https://twitter.com/uopx
Related Articles:
How Good are University of Phoenix's Online Degrees?
Arizona State University Online – Location, Majors and Ranking Info