Can I Finish my Bachelor Degree Online?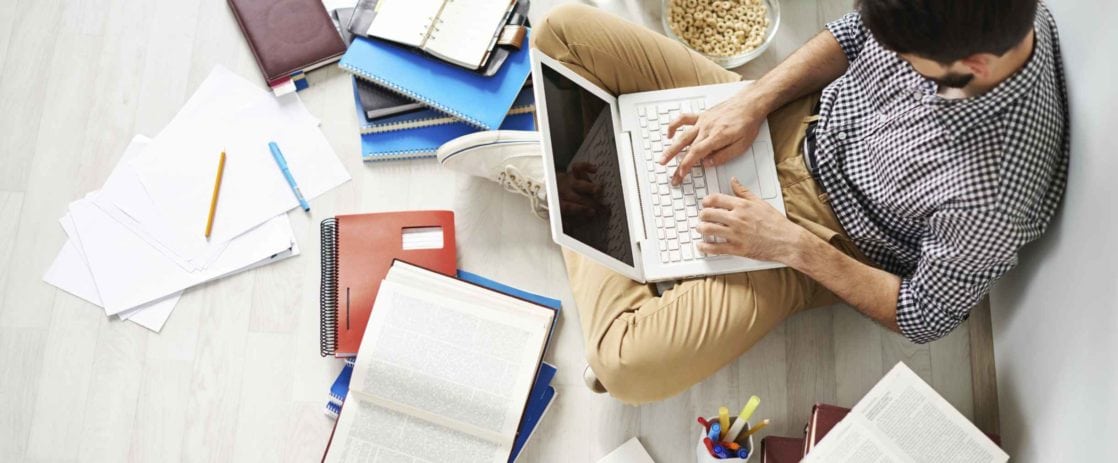 Find your degree
Online College Plan is an advertising-supported site. Featured or trusted partner programs and all school search, finder, or match results are for schools that compensate us. This compensation does not influence our school rankings, resource guides, or other editorially-independent information published on this site.
Once you learn about all of the different types of bachelors degree completion programs that will help you finish your classes and graduate, it is no surprise that you want to get started right away. The only problem with that is that you're an adult with a lot of obligations whether those are personal, professional, familial, or otherwise. But, those don't have to stand in your way because the answer to this question is a definite yes. No matter how few credits you may have, or even if you've completed an associates degree, there are plenty of options for you to finish your bachelors online.
Don't Miss: Top 20 Fastest Online Degree Completion Programs
Online degree programs are designed to fit into the lifestyle of a busy adult, whether they are busy taking care of a family, working, or fulfilling other obligations that would typically get in the way of them being able to go to college. Online programs can be presented either synchronously or asynchronously. The difference is that synchronous programs require students to attend class at set times and participate in real-time with their professors and classmates. Asynchronous programs are self-paced, meaning that all of your lectures and assignments are accessible to you any time so you can work on your classes when you have time and at the pace that works best for you. So, if you have some college experience under your belt and you're looking to finish your bachelor degree online, nothing can stand in your way.
Featured Programs
Apart from the time, another main thing that holds people back from going back to finish their bachelors degree is that they don't want to start over. There is a solution for that as well. Degree completion programs are offered at hundreds of schools across the country in a range of in-demand fields. A degree completion program is designed to allow you to pick up where you left off, whether you have ten credits or 100 credits. They are also expertly designed with you and your needs at the forefront. In addition to bringing in any college credits you may have previously earned, there are plenty of other opportunities to receive recognition for your knowledge. Several schools are willing to give you credit for prior learning as well as credit for your experience. There are ways to earn credits for professional training that you've received, military training, and by demonstrating your proficiency in a particular area.
Degree completion programs also are a more convenient way to finish your bachelors degree online than you might think. Classes are sometimes synchronous, but the majority of them are structured so that you can complete them at your own pace. Courses are also typically condensed down into shorter and more rigorous formats, sometimes lasting as short as seven weeks. Many schools run all year and offer start dates as often as possible, which lets you get started and work straight through until you're done. If you start today, you could have a bachelors degree a year from now.