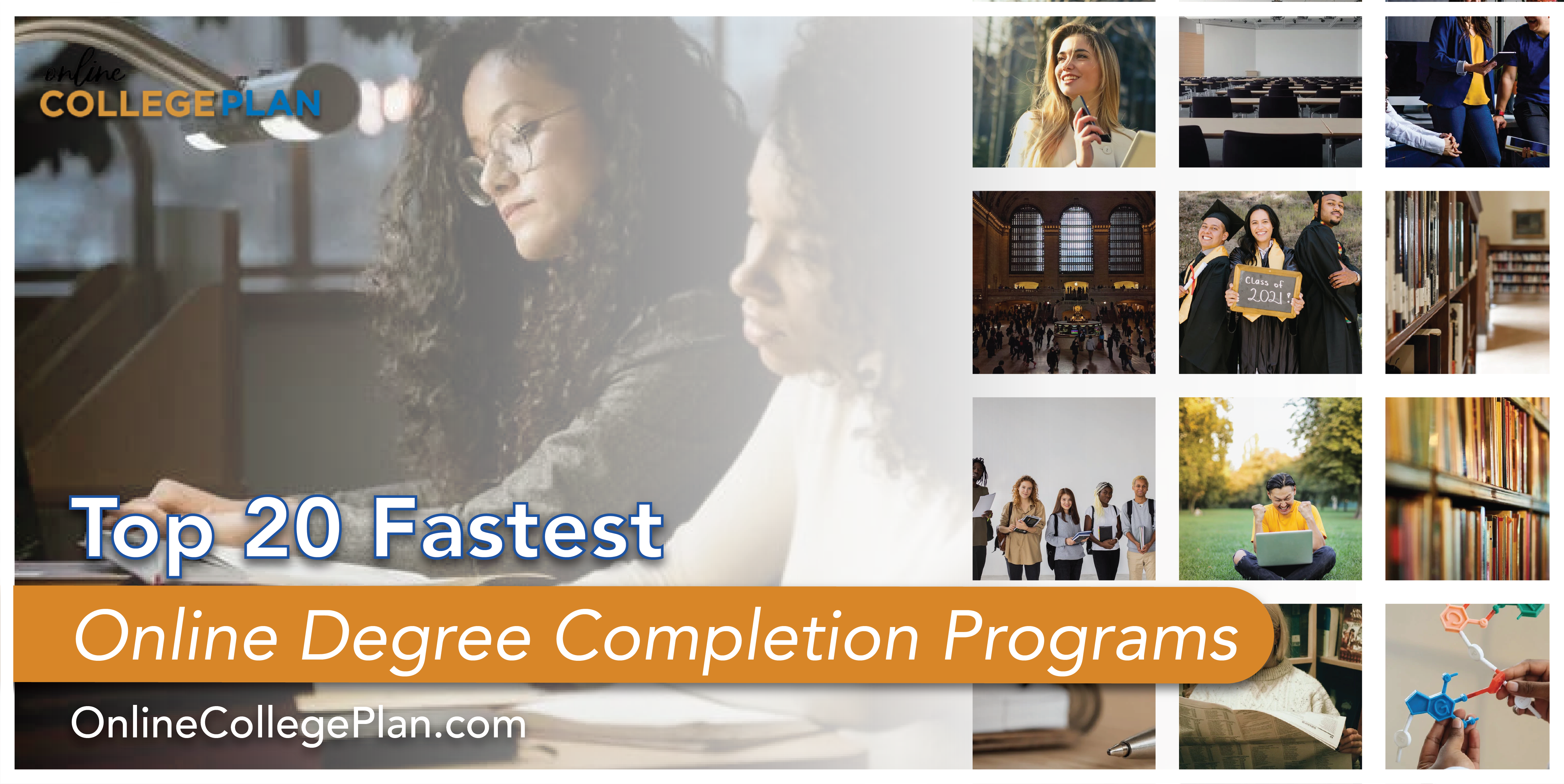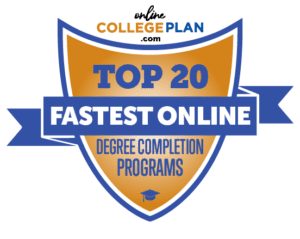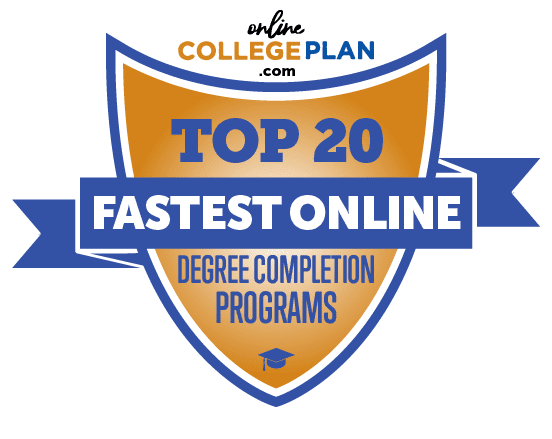 Life doesn't stop when you decide to go to college, so we understand that there are a lot of circumstances that might have prevented you from finishing your degree. Returning to college to complete your degree is a big decision, but it doesn't have to be a stressful one or take you several years.
Featured Programs
Colleges and universities understand the need for adult or otherwise nontraditional students to have adequate opportunities to succeed. Completing your degree can help you further your career, and a fast and flexible online degree completion program will help you get there without disrupting your lifestyle.
Many schools across the country and implementing programs that allow you to complete your degree online and have been doing so for decades. Now, in order to better serve nontraditional students, those schools are also creating accelerated degree completion programs. Accelerated degree programs are available in a variety of fields; the majority of them are for completing your bachelors. In this ranking, we're focusing on those. However, there are also accelerated masters degree completion tracks as well.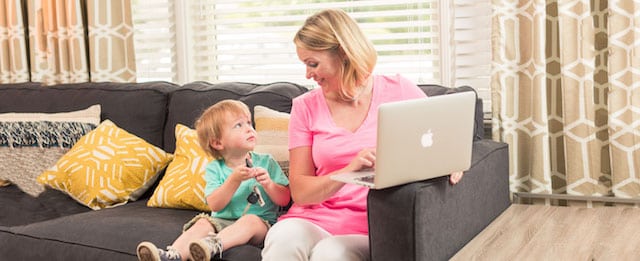 If you're interested in completing your degree quickly, there are a lot of schools that will allow you to do so online. The way that each degree completion program is formatted will differ by school. One of the more common features across the board is the use of very generous transfer policies. Many colleges place a limit on the number of credits you can transfer in; however, these particular degree tracks let you bring in as much as 75% of the necessary credits. Some schools use a condensed form of classes. Instead of the traditional length, they can present the material in sometimes as little as eight-week sessions. This makes it so studying is more rigorous, of course, but if you're motivated to finish, this can be just what you need. The last way that programs can be sped up is one of the more rare occurrences, but some programs run straight through a calendar year instead of having the regular breaks in between semesters. We've presented the top 20 fastest degree completion programs that offer you an accelerated and high-quality education. We used the following methodology.
Methodology
To create this ranking, we began by compiling a list of all of the degree completion programs we could find that would allow students to finish at an accelerated pace and do so online. In addition to that, the schools had to be based in the United States, have proper accreditation, and can not be described as for-profit institutions. No schools were given any preferential treatment, and we followed the same methodology for all institutions.
We then researched our usual ranking criteria, which includes the freshman retention rate and graduation rate. We collected the necessary information from the school websites whenever it was available. In the case where it wasn't, we used the databases of both U.S. News & World Report and the National Center for Education Statistics. The average net cost information reflects the residential cost associated with attending that particular institution. It was gathered from CollegeData.
All of the accelerated degree completion programs were scored based on the criteria detailed above, with a maximum score of 200 points. Due to the possibility of incomplete data, some schools may not be adequately represented here.
You may also find our rankings of the Top 35 Fastest Online College Programs and the Top 20 Fastest Online Doctoral Programs.