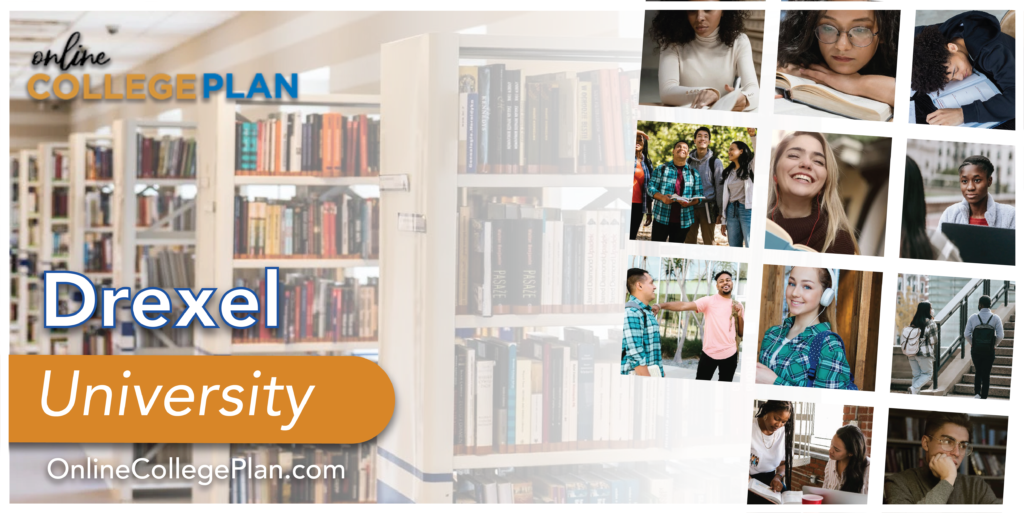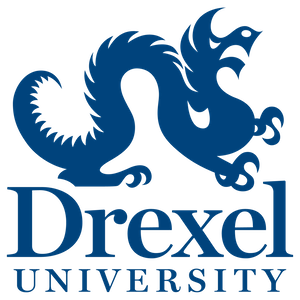 Drexel University is a private, not-for-profit research university located in Philadelphia, Pennsylvania. Drexel also operates two additional campuses throughout Philadelphia and a campus located in Sacramento, California. Drexel University was originally established in 1891 as the Drexel Institute of Art, Science and Industry (which would later be renamed to Drexel Institute of Technology in 1936 and again to its present-day name of Drexel University in 1970) by Philadelphia-native financier and philanthropist Anthony J. Drexel. Anthony Joseph Drexel played a prominent role in the rise of modern global economics after the American Civil War and 1871, he founded the commercial and investment banking institution Drexel, Morgan & Co (which would later be renamed J.P. Morgan & Co.) with J.P. Morgan as his junior partner.

We Ranked Drexel University:
#7 in Top 10 Online Bachelor's Degrees in Education,
#5 in Top 10 Online Bachelor's Degrees in Communications,
#9 in Top 15 Remote Medical Coding Training Programs,
#49 in Top 50 Online Schools with the Best Websites,
#11 in Top 100 Best Online Colleges,
#8 in The 20 Best Online Masters In Higher Education Administration Programs,
#6 Top 20 Bachelors for Online Information Technology Degree Programs,
#10 The 20 Best Online Masters in Information Technology Programs,
#10 The Top 30 Online Psychology Programs,
#19 The Top 25 Online Masters In Nursing Programs,
#19 in Top 20 Best Online Colleges In Pennsylvania; and
#4 in Top 20 Best Online Colleges for Students with Autism.
Today, Drexel University is separated into 20 schools, colleges, and divisions, including their Online Education Division, which was launched in 1996 and which offered the university's first online degree program; a Master's degree in Library and Information Science. Through these 20 schools, colleges, and divisions, Drexel University grants undergraduate degrees, graduate degrees, and professional certificates to the approximately 27,000 attending students. These academic programs span across many areas of study, and the education provided is high caliber in nature, as Drexel is consistently ranked among the top 100 best universities located within the nation by many different publications.
Featured Programs
In addition to the appeal that Drexel University holds, the surrounding area of Philadelphia is also a popular tourist attraction that features more than 60 local National Historic Landmarks. Philadelphia is also the birthplace of the United States Marine Corps, is home to seven Fortune 1000 company headquarters, and is known for being the state's center for culture, shopping, unique culinary experience, history, and the arts. Due to this, students attending Drexel and visitors to the area are guaranteed to easily find something with which to occupy their time and to enrichen their Philadelphia experience. Some recommendations are:
Drexel University Online Degrees and Programs:
Drexel University has an astounding selection of fully online and asynchronous undergraduate degree-granting programs, graduate degree-granting programs, and professional certification programs from which distance learning students can choose. A comparatively small sampling of the available academic programs includes the following:
Certificates:
Undergraduate Degrees:
Graduate Degrees:
What Makes Drexel University Unique: Cooperative Education Program
Drexel University's longstanding cooperative education program is one of the oldest such programs in the United States. The university has an internet-based job database where students are able to submit their résumés and are able to request interviews with any of the thousands of companies that offer positions through the university's co-op program. Drexel's students also have the option of obtaining an internship with one of these companies via independently searching for available internship opportunities. This program is a great resource for students to take advantage of, as nearly one-third of the students that complete the co-op program are offered a full-time position with the company that they were employed part-time at or the company that they had an internship at immediately after upon graduation from their degree program.
Other Drexel University Facts:
Drexel University maintains a highly diverse collection of research institutes that conduct research into many disciplinary and interdisciplinary areas of study, including public policy, labor markets, mathematics, bioinformatics, geography, art design, entrepreneurship, engineering, nanotechnology, telecommunications, public health, social justice, and business leadership. Out of all of the research institutes operated by Drexel, arguably the most famous is the A.J. Drexel Plasma Institute, which is the largest university-ran plasma research facility in the United States. The facility examines various applications for plasma, including medical usage, fuel conversion, and hydrogen production.
Drexel University's Website: https://drexel.edu/
Drexel University's Accreditation: Middle States Commission on Higher Education (MSCHE)
Drexel University's Values and Mission Statement: https://drexel.edu/institutionalresearch/about/mission/
Drexel University's Motto: "Science, Industry, Art"
Drexel University's Mascot: Mario the Magnificent
Drexel University's Colors: Blue and Gold
Related Articles:
Top 20 Best Online Colleges in Pennsylvania
Bloomsburg University of Pennsylvania – Notable Alumni, Campus and Tuition