Bloomsburg University of Pennsylvania – Notable Alumni, Campus and Tuition
Find your degree
Online College Plan is an advertising-supported site. Featured or trusted partner programs and all school search, finder, or match results are for schools that compensate us. This compensation does not influence our school rankings, resource guides, or other editorially-independent information published on this site.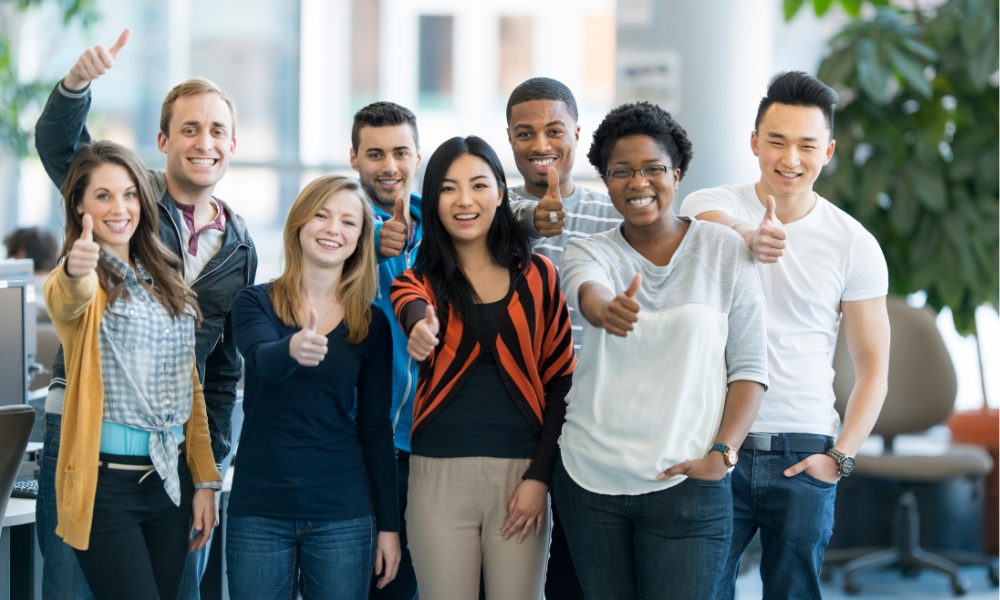 Bloomsburg University of Pennsylvania is a public school founded in 1839. It is one of 14 state universities that are part of the Pennsylvania State System of Higher Education (PASSHE). Its founders created it with a mission, "to teach the youth the elements of a classical education."
The History of Bloomsburg University
In the late 19th century, Bloomsburg developed into a literary institute. It wasn't until 1916 that the school was purchased by the Commonwealth of Pennsylvania and renamed the Bloomsburg State Normal School. Bloomsburg then went from primarily an institution of secondary and college prep courses for special teachers to full-time teacher education, and became a State Teachers College in 1927, and was designated "Bloomsburg State Teachers College" in 1927. Bloomsburg was able to grant a bachelor of science in education, preparing its students for teaching careers. To this day, Bloomsburg University of Pennsylvania has exceptionally strong teaching programs, including specialized subsections like American sign language, Deaf Education, and Special Education degrees, along with an array of education degrees in the Pre-K through college level.
Bloomsburg's history often intertwined with our nation's. From 1927 to 1937, the school expanded into business education. In World War II, Bloomsburg hosted the U.S. Navy V-12 Officer Training Program on campus, helping to train officers defending our country from the Axis aggression. This program is now commemorated with the campuses' Navy Hall. In 1957, the Division of Special Education was instituted. The late 50's saw extreme expansion in facilities, faculty and student body for Bloomsburg.
Featured Programs
In 1960, the school transformed into Bloomsburg State College. The school expanded once again, now offering bachelor of arts for liberal arts programs in the humanities, social sciences and natural sciences and mathematics. Graduate programs which led to masters in education also began. Doctoral programs, including one in clinical audiology, in conjunction with Indiana University of Pennsylvania, began in the early aughts.
Bloomsburg University has a Lot to Offer
The Bloomsburg University of Pennsylvania which we know and love today, was officially adopted after commonwealth legislation created a 14-member State System of Higher Education on July 1, 1983.
In 1926, Bloomsburg University enrolled 712 students. By 2010 that number had increased to over 10,000. These students are served by approximately 550 faculty, with a ratio of 21 students to every faculty member. About 95% of the faculty hold terminal degrees in their field of teaching. Bloomsburg now offers 54 undergraduate majors, 44 undergraduate minors and 20 graduate programs. On top of that, Bloomsburg offers over 250 student clubs and organizations.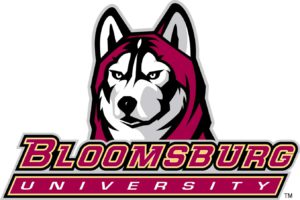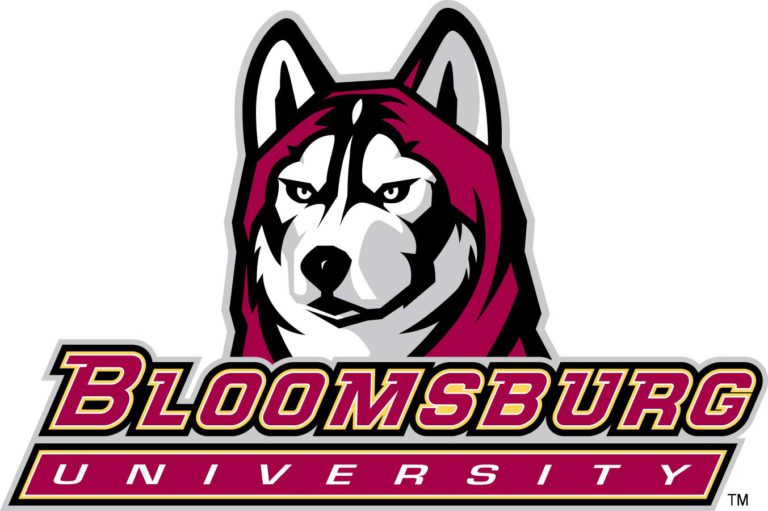 The lower campus has seven residence halls, a student services center, campus dining, instructional buildings, a library and more. Its upper campus is a half mile away, connected by shuttle service. It has athletic facilities, university-owned apartment complexes for students, plus dining and conference facility. It is home to Bloomsburg's Husky athletics, with fields for soccer, lacrosse and field hockey, baseball and softball, as well as a tennis center.
Tuition Costs
Residents of Pennsylvania pay an annual tuition of $19,006 to attend Bloomsburg University of Pennsylvania on a full time schedule. This total cost is made up of $7,060 for tuition, $8,480 for room and board, $1,200 on books and supplies and $2,266 for other extraneous fees. For out of state residents, Bloomsburg's annual cost is just over $30,000.
As an undergraduate student who is a non-resident, you can expect to pay around $10,000/year to attend Bloomsburg if you are a resident of Pennsylvania, and around $21,000/year if you're an out of state student.
Bloomsburg University Online Classes
Of the approximately 10,000 students currently attending Bloomsburg University of Pennsylvania, just about 5% of them participate in some form of distance or online learning. About 1% of the school's students exclusively take classes online.
Explore Bloomsburg Pennsylvania
Bloomsburg, Pennsylvania is a small town, with approximately 14,500 residents. One of its central attractions is the Town Park, featuring a swimming pool and skate park. The former Streater Farm, which existed at the meeting of Fishing Creek and the Susquehanna River (a great place for fishing, canoeing and bird watching) is being converted into athletic fields, a nature preserve, and a walking path connected to the current Columbia-Montour Rails-to-Trails program.
Bloomsburg has entered the world of competitive room escaping with its immersive puzzle experience, the "Can U Xscape" attraction.
One of Bloomsburg's top attractions is Bill's Old Bike Barn. This surprisingly large specialty museum features historic motorcycles, dentistry equipment, war memorabilia, phones, cars, toys and more.
It's also known for its Children's Museum, unique stores, a popular golf course, historical barns and mills. For a small town, there's a surprising amount of historic and modern activities in Bloomsburg.
What Makes Bloomsburg University Unique: Size and Diversity in Programming
Bloomsburg University is the largest comprehensive university in Northeastern and Northcentral Pennsylvania. With its 56 undergraduate majors, 57 undergraduate minors and 20 graduate programs, Bloomsburg University stands out in the area, and is a jack-of-all trades in American education. Its 60,000 worldwide alumni network is available to students whether they decide to study abroad in five continents or not. Bloomsburg has been recognized for its friendliness to the military, and its prominence in digital forensics, with that program receiving a designation recognizing its excellence by the National Center of Academic Excellence in Cyber Defense Education.
Bloomsburg University's Nursing program has been rated first in the commonwealth, and 60th nationwide. Outlets like U.S. News & World Report, Forbes, Money, Niche and Washington Monthly ranked Bloomsburg University highly in terms of tuition affordability, education quality, value, social mobility, research and more.
Bloomsburg University of Pennsylvania Notable Alumni
Notable Bloomsburg University of Pennsylvania alumni include:
Joe Colone, who played for the New York Knicks,
Chuck Daly, an NBA coach and head of the first USA Dream Team,
Dennis Bermudez, a UFC fighter,
Tim Holden and Frederick William Magrady, who were both members of the House of Representatives for the 17th District of Pennsylvania,
Isaac Clinton Kline and John Vandling Lesher, who each served as U.S. Representatives for the 16th District of Pennsylvania; and
Phyllis Mundy, who is the current State Representative for Pennsylvania's 120th legislative district.
Bloomsburg Universities Website:
Value and Vision Statement:
Value Statement:
Bloomsburg University of Pennsylvania students, faculty and staff value collaboration, community, critical thinking, diversity, excellence, integrity, knowledge, opportunity, personal and professional growth, and respect.
Vision Statements:
Bloomsburg University aspires to:
Be a premier public comprehensive university, recognized as a center of thinking, learning and academic excellence
Anticipate and address the changing needs of the Commonwealth
Be a diverse community that produces positive change
Provide resources to maximize opportunities for success
Be a good steward of our resources and the environment
Develop individuals to be contributing citizens
Bloomsburg University Accreditation:
Middle States Association of Colleges and Schools, as well as by AACSB, NCATE, ABET, and by many other specialized accrediting agencies.
Mascot:
Husky
Colors:
Maroon and Gold