The reason I like the criminal justice system is there aren't Republic of Democrat victims or police officers or prosecutors. It's about respect for the rule of law! – Trey Gowdy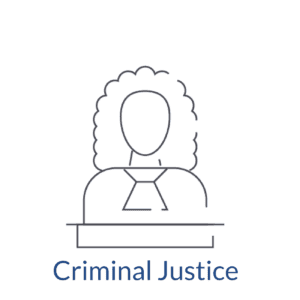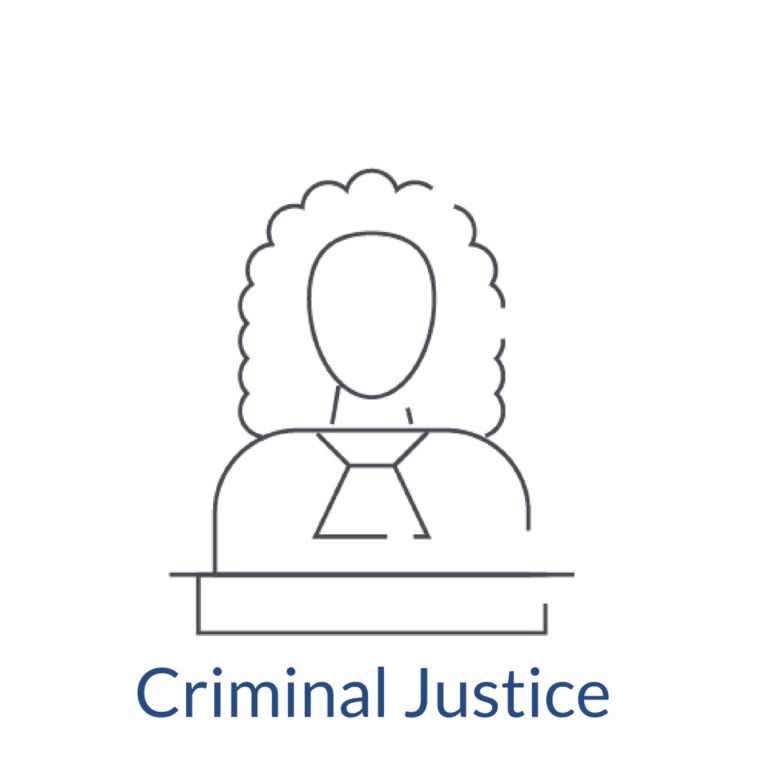 Criminal Justice is a sprawling field that offers stable roles for those looking to protect, punish and help other people in their communities, at the federal level, or even internationally. As you can see from those quotes, it's also one of the most contentious fields in our society. It taps into our best intentions and most frightening instincts, and in many ways defines our character, expectations, and abilities to work cooperatively as communities.
Featured Programs
What is Criminal Justice?
Criminal justice is how we deal with crime in the United States (and most other places). It's designed and executed through the criminal justice system, which is made up of prosecutors, police, defense lawyers, judges and their courts, and the prison system. In theory, its goal is to identify and capture those who have committed crimes, try them, decide a punishment for them, rehabilitate them, prevent crimes from occurring and support victims of crimes, among other goals. All of the actions in the criminal justice system are supposed to take place within the framework of the codified law, although that often isn't the case.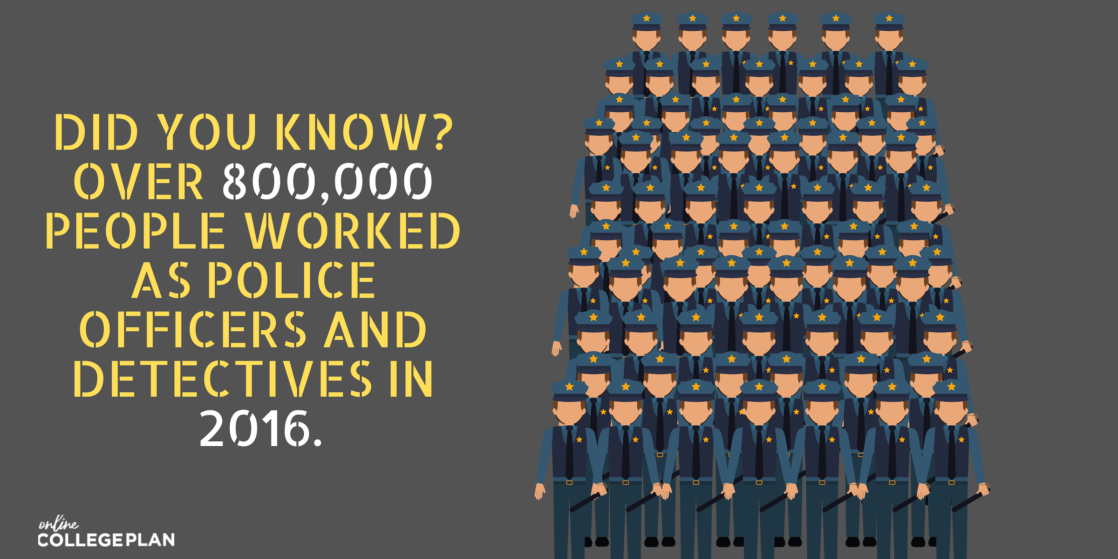 Considerations When Looking for a Criminal Justice Degree
In this resource, we'll look at the different higher education options in criminal justice. You'll learn about different degree types, degree levels, what you'll study and what skills you'll build, as well as the outcomes of graduating from a criminal justice degree program, including annual salary, job positions, and more. When you're reading it, you can begin to shape what you're looking for in a criminal justice degree and career. To that end, ask yourself and mull over the following as you read this guide: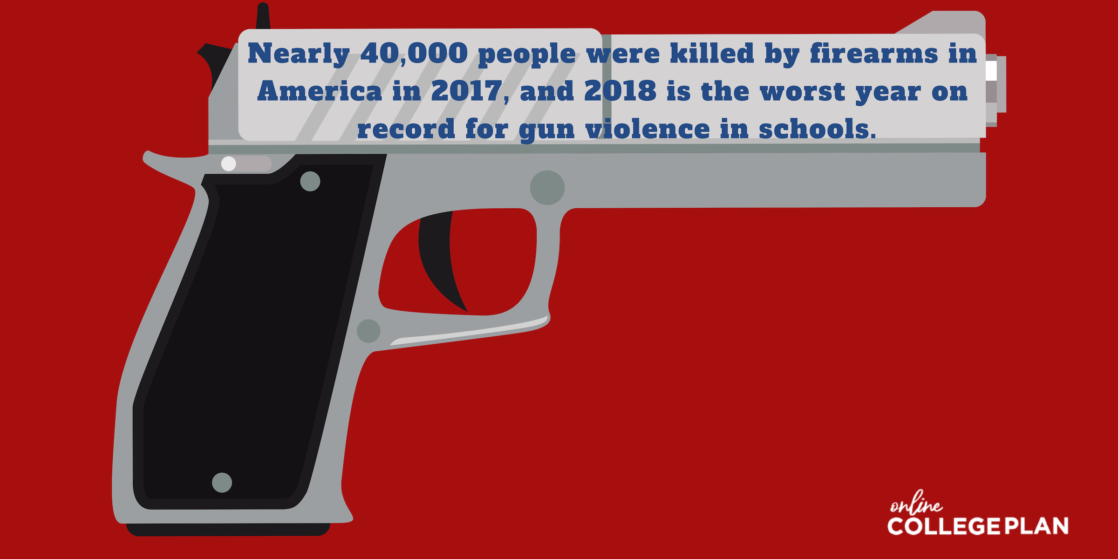 Let's take a look at what you'll get out of a criminal justice degree:
What Skills Will You Build in a Criminal Justice Degree?
Criminal justice degrees and careers are wildly different, but there are some core skills you can expect to build in any of these programs, and that employers will always prize in their hiring. They include:
Communication and Comprehension Skills
If you thought you were going to get out of writing as a criminal justice professional, think again. While verbal communication is crucial, the success of criminal justice professionals is often a product of paperwork. As a police officer, you'll have to write reports to get warrants, or even document the time you spent working. Prosecutors and defense lawyers live and die (professionally) by the writing they've prepared, and their ability to synthesize and digest documentation. No matter where you work, you'll need excellent reading comprehension and oral/written communication skills to excel in criminal justice, so it's no wonder criminal justice degrees will focus on building up your abilities in these areas.
Ethical Conduct Skills
As a criminal justice professional you'll have significant power over people's lives, even potentially deciding when to mete out lethal force or long-term incarceration. Too often we've seen this power improperly used and abused. By embodying ethical standards alongside legal ones, you can separate yourself from other candidates in the field, and gain a reputation with the public and your peers that will bring success and harmony to your career and the community where you work. In criminal justice degrees, you'll learn how to behave ethically, even in difficult situations, and have an opportunity to further commit to these principles internally.
Research Skills
When you're working in criminal justice you'll encounter wildly different situations, many of which you won't necessarily have experienced previously. Being able to research quickly, accurately and present the findings of your research to others is critically important. You'll not only need to research but also deliver the outcomes through reports, visual data, model usage and much more. Many criminal justice positions involve analysis of policy and its consequences to allocate resources and prevent crime adequately, so it's no wonder criminal justice programs prize these skills.
Technology Skills
Criminal justice is changing rapidly. By earning a criminal justice degree today, you'll graduate with skills your predecessors are learning on the job or never built. Cybersecurity is one large, under-supplied area of criminal justice that has vastly growing needs, but regardless of where you end up working, being familiar with modern software and cutting-edge illegal strategies that involve technology will significantly help you.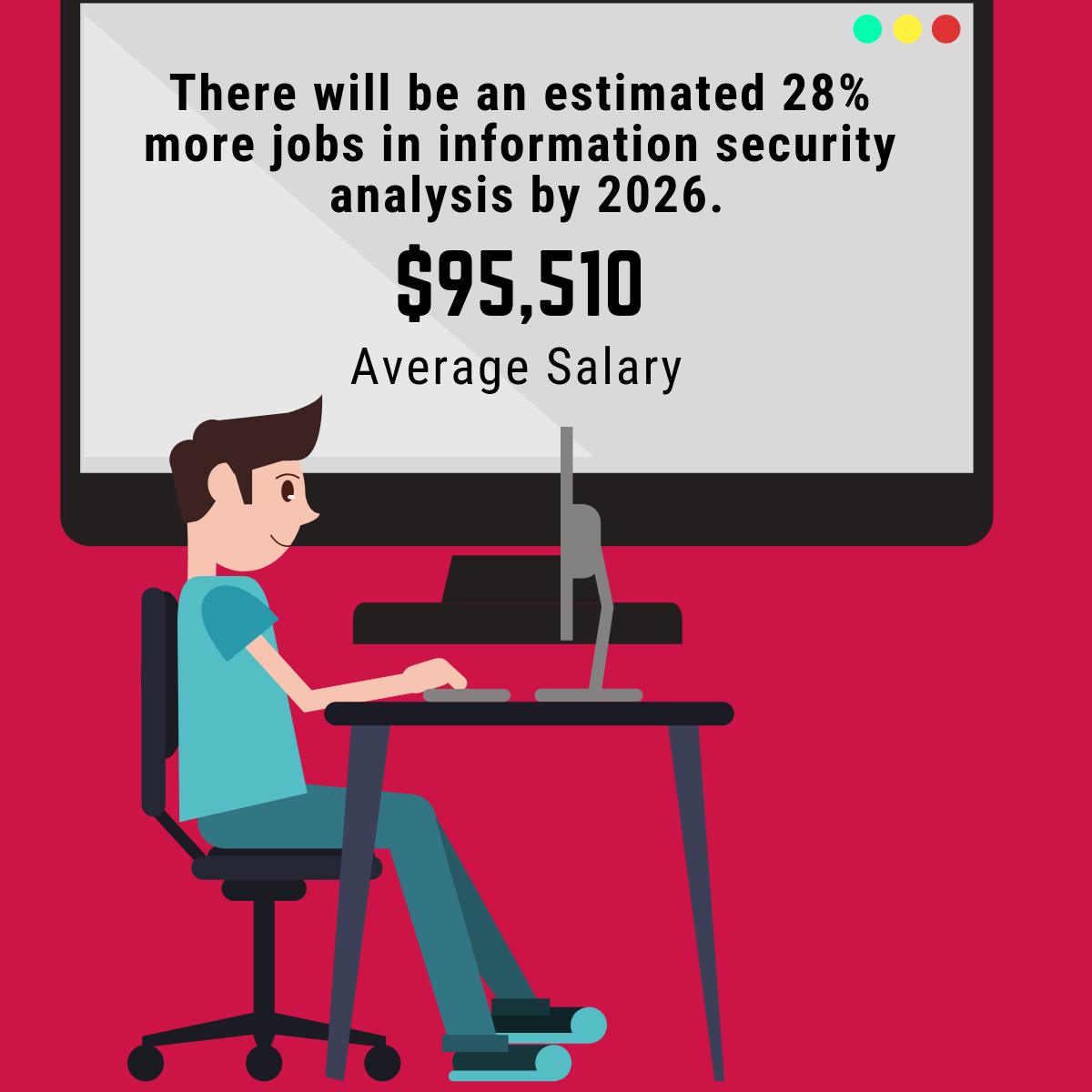 Being Detail Driven and Building Organizational Skills
Criminal justice careers demand professionals that can pay close attention to small details, document them, and make decisions based on analyzing them. Being detail oriented isn't something that comes naturally to everyone, but it's a large area of criminal justice education. You'll also learn how to organize your time to maximize productivity and make sure you're not overwhelmed by the significant, far-reaching responsibilities that a career in criminal justice demands.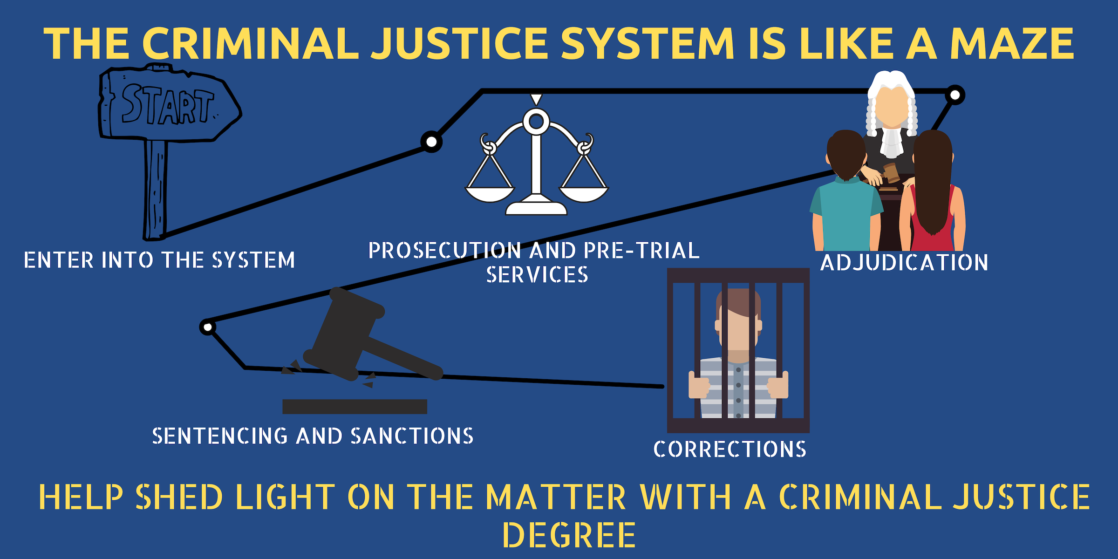 Why Should You Opt for an Online Criminal Justice Degree Instead of an On-Campus Program?
An online criminal justice degree comes with several advantages in comparison to its traditional, on-campus counterparts. Chief among them:
How Can We Help You Select a Criminal Justice Degree Program, and Improve Your Online College Experience?
At Online College Plan we've worked diligently to give you resources to help you find the criminal justice degree that's best for you. The main ways we deliver our findings are through answering frequently asked questions, and by ranking programs in different disciplines. We've prized online degrees for the reasons mentioned above. Much of what we've written about applies to criminal justice, other disciplines, and the search for a degree generally. To see all of the questions we've answered, check out our FAQ Section.
We've also ranked schools and criminal justice programs by criteria that include affordability, national rankings, reviews from real students, special features, graduation and retention rates, among other considerations. Here is some of what we've written about criminal justice and online degrees:
We've also written articles to help you save money and manage loans:
To check out our entire archive, including our career profiles, infographics, and other guides, where you can keyword search by any degree level or discipline area: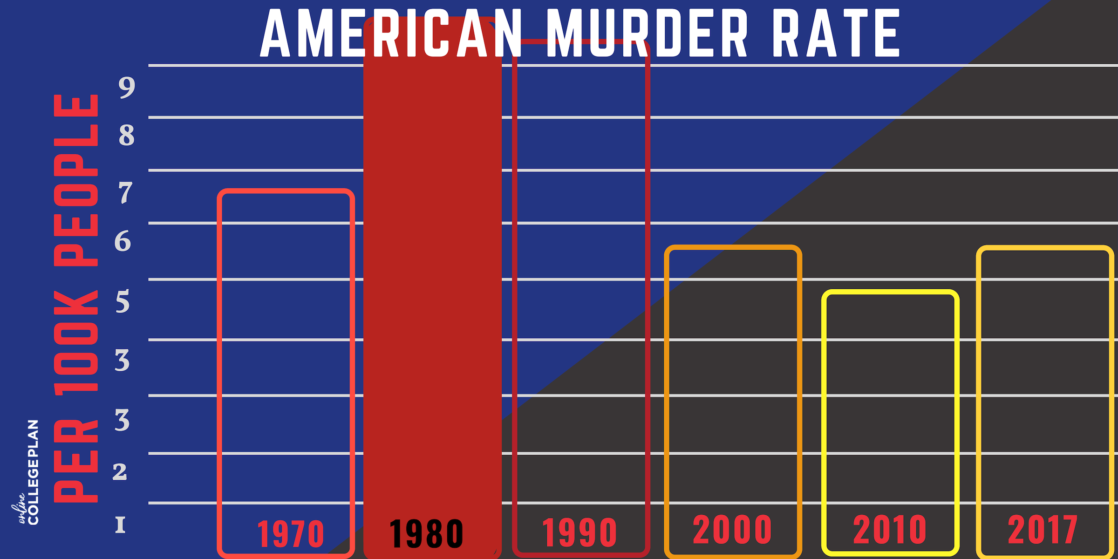 What are the Different Types of Criminal Justice Degrees?
Criminal Justice is a broad field, and there are many degrees available within it. Degrees classified as criminal justice tend to focus on theories about crime, the law, and the criminal justice system. You'll take a macro and micro approach to how law enforcement agencies and the judicial system work. Mainly, these are broader degree programs that can lead in many different directions. For those who want a more specific career path, consider a degree in one of the following specializations within criminal justice:
Police Science
If you want to become a police officer, and separate yourself from the average candidate for these jobs, a major in police science will give you significant utility. In these programs, you'll learn how to investigate crimes, write reports and provide indispensable documentation, police ethically and build relationships within the communities you police.
Corrections
In these majors you'll focus on the prison system, precisely what prison is like for those living and working within them. You'll study how to improve prisons, how prisons get their funds, and what can be done to increase funding, and the logistics of running prisons. You'll study prisons, among other correctional facilities and programs. If you want to work as a corrections officer, warden, in prison administrative staff or running programs for prisoners, this is the major for you.
Paralegal Studies
For some a criminal justice major leads into law school. However, you can get a legal job in just two years of study with a paralegal program. For many, this is a great way to explore working as part of a legal team without the commitment of time and money that comes with going to law school. You'll gain significant research and writing skills, get a far better understanding of our legal system and be qualified to work for legal teams in public, private, and non-profit organizations.
Forensic Science
Forensic scientists collect crime scene evidence and analyze it, aiding investigations. The technical and scientific skills you'll build in these programs are incredibly diverse and apply to many jobs and industries. It's likely that you would need a graduate degree in forensic science to work in the field.
Cybersecurity
There are many dual criminal justice and cyber security or information assurance programs. Even if you study just cybersecurity, you'll likely be qualified to work in a number of government agencies, and for a litany of private companies that desperately need trained professionals in this field. You'll learn how to detect cyber-criminals, prevent cyber-crime, build systems that protect digital information, and much more in these programs.
Criminology
Criminology majors delve into the criminal mind. What causes crime? What can be done to prevent it? You'll study the law, statistics, psychology, microeconomics and much more in these degree programs.
These are just some of the types of degrees related to or falling under the umbrella of criminal justice. Now let's get into the different levels of degrees you can take depending on your educational background and career intentions.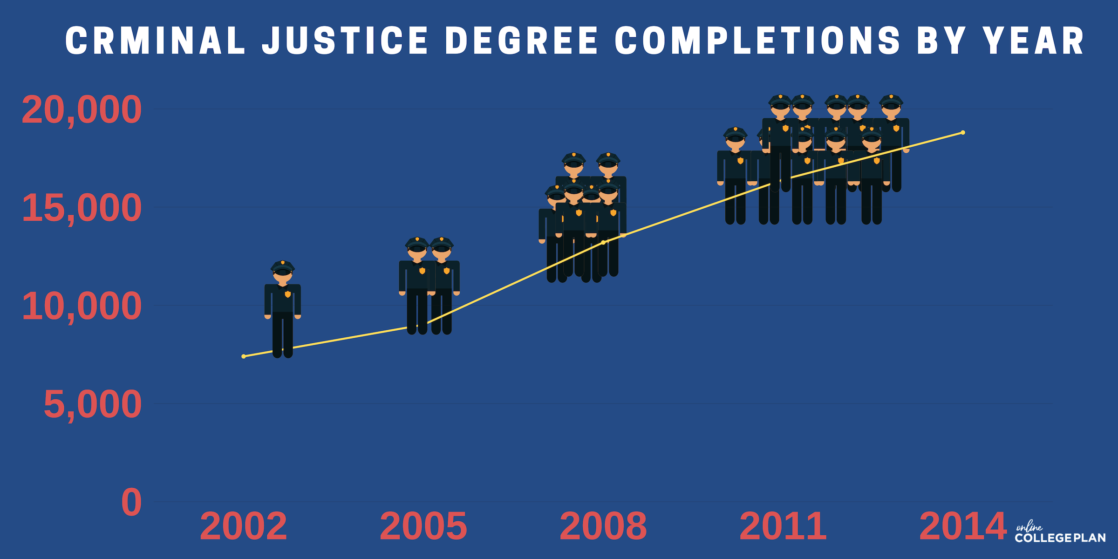 What are the Different Levels of Criminal Justice Degrees?
Depending on what you want to do in criminal justice, you'll need to reach different levels of degrees. If you haven't attended any college programs, you might consider starting with an:
Associate in Criminal Justice
These programs can be completed in 18 months to two years of study depending on the degree schedule. Credits earned will likely apply to a Bachelor's in criminal justice. Many two-year schools have transfer agreements to make matriculation to these programs easier on students. These degrees will prepare you for entry-level positions in criminal justice, and many graduates either continue their education or work as police officers.
Bachelor in Criminal Justice
Here you'll have a chance to specialize in areas like forensic science, or paralegal studies. You can graduate and become a police officer, corrections officer, forensic accountant, mental health counselor, forensic science technician, and more. You'll likely need four years of full-time study, depending on the program schedule you choose and how many applicable credits you have. Topics covered include new technologies in forensic science, studying the courts and corrections systems, criminal justice theory and much more.
Master's in Criminal Justice
A MCJ is the terminal degree in the field or a step on the way towards a doctorate. They require between 18 and 24 months to complete. Students can focus on one of the many areas in the field, like forensic psychology, correctional counseling, analysis, human services, justice administration, security management, corrections and correctional counseling, homeland security, crime and delinquency, crime prevention, crime control, among many others. Depending on your career and educational experience, these degrees are a great way to work in supervisory positions in social work, prosecution, forensic psychology, police departments, and more.
Doctorates in Criminal Justice
In these degrees are typically for people who want to teach criminal justice courses at universities. Graduates receive a DCJ or Ph.D. in Criminal Justice degree. They take three to six years to complete, and can also be used to work at the highest level in police departments, justice departments, and in agencies like the FBI and CIA, among other supervisory positions. Students will have to write, defend, and in some cases publish a thesis, and experience working in criminal justice for years is common among applicants. Some programs require a Bachelor's and Master's in criminal justice.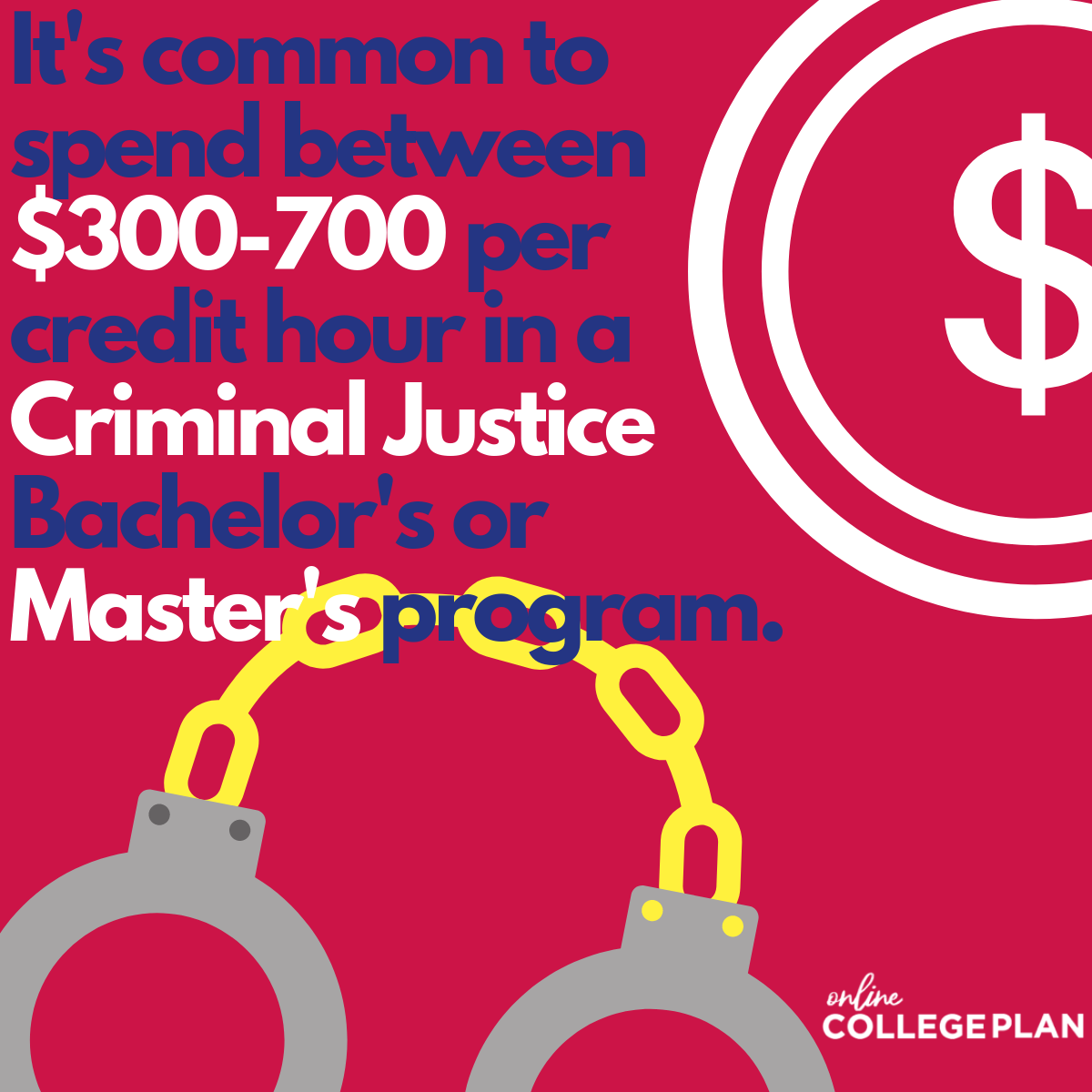 What Can You Do and How Much Can You Earn With a Criminal Justice Degree?
Working in criminal justice means many different things to different people, but here are some of the most common roles graduates of criminal justice degree programs fill:
Online Criminal Justice Degrees in Conclusion
To conclude, the criminal justice world is very diverse, and your ability to join it and effect real change on yourself and others is entirely in your hands. Check out what we've made to help you find the best criminal justice degree online, and make sure to visit our Online College Plan Archive and FAQ Section, as well as the rankings linked to previously. Whenever you find a school or program you're interested in you can easily email them to request more information and get help in the application process. Good luck!