Find your degree
Online College Plan is an advertising-supported site. Featured or trusted partner programs and all school search, finder, or match results are for schools that compensate us. This compensation does not influence our school rankings, resource guides, or other editorially-independent information published on this site.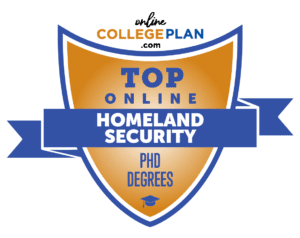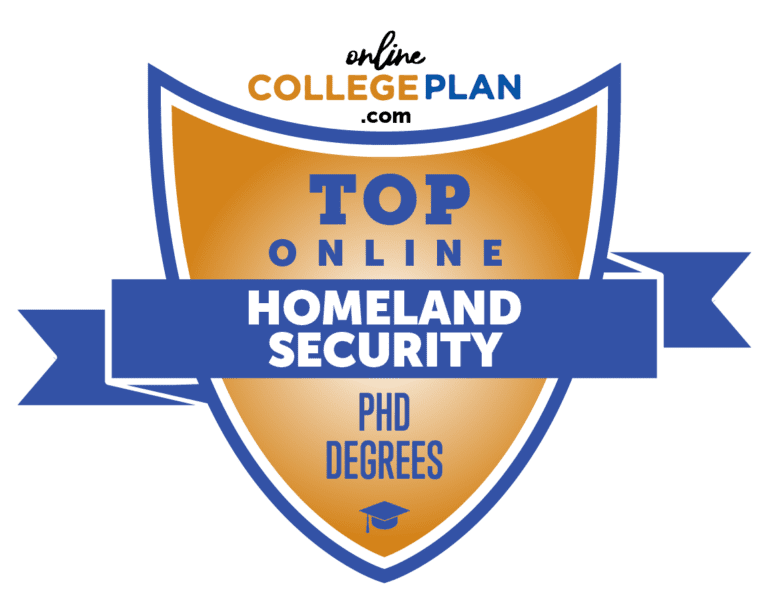 The United States Department of Homeland Security is younger than you may think. Former President George Bush established the department in 2002 in the wake of the tragic terrorist attacks that took place on September 11th of the previous year. However, the department alone has employed roughly a quarter of a million people since then and the industry continues to grow. According to the Bureau of Labor Statistics, homeland security jobs have a healthy growth rate that falls in line with the current national average. Due to the current political climate in America, they could even grow at a rate faster than anticipated.
Homeland security is a very broad term, though. It refers to the nation's efforts to mitigate terrorism, natural disasters, and a host of other threats to the life, liberty, and pursuit of happiness that Americans cherish. Because of the growth of this field, many colleges and universities have created degree programs in homeland security. Even if a school doesn't offer a specific program for this field, there are many other peripheral fields you could pursue a degree in as well. Some options include criminal justice, emergency management, or information security. These degrees often include at least a minor concentration in homeland security and cover a lot of topics relevant to the field.
Studying Homeland Security
Homeland Security is typically offered as a full degree program at the bachelor's and master's levels. As you get to more advanced degrees, it is offered as an area of focus to a degree program in another related field. These degree programs will cover a range of topics. The breadth of your courses will also differ based on the specific area you want to specialize in within the field.
The curriculum in a homeland security program will cover various subjects that all fall under the broad scope of what homeland security is. This includes public health, emergency planning, disaster relief, risk management, public policy, legislation, and so on. The more advanced your degree is, there is a greater chance of you being able to truly individualize it according to your personal goals.
Some examples of courses you might take are:
Disaster Management Principles and Practice
Risk, Resilience, and Innovation in Security Policy
Ethics and Social Justice
Crisis Leadership and Management
Public Policy Implications of Terrorism Legislation and Policies
Depending on the career you'd like to have when you enter the professional world, you can tailor your studies accordingly. You could take electives in cybersecurity, natural disasters, terrorism, border security, and more.
PhD Programs in Homeland Security
The Center for Homeland Defense and Security at the Naval Postgraduate School was the first institution to offer graduate-level education in homeland security with the creation of their Master of Arts in Homeland Security degree in 2003. Since then, over a hundred such programs have been created across the country. Unfortunately, doctorate programs are not as prolific. There are currently no universities in America that offer a Doctor of Philosophy in Homeland Security.
Instead, there are other degree options. Doctor of Business Administration, Doctor of Science, Doctor of Management, and Doctor of Professional Studies programs that all offer a focus in homeland security. The closest you can get to a PhD in Homeland Security is something like a PhD in Public Administration or a PhD in Criminal Justice with an emphasis or concentration in homeland security. Because these types of programs are so few and far between, it is difficult to study homeland security online. With that said, it isn't impossible! That's why we created this ranking of the best online doctorates in homeland security. All of the schools were ranked according to the following.
Methodology
To rank the best online PhD programs in Homeland Security, we started by compiling a list of schools that offered such a program, whether that was entirely online or in a distance-based format. To be considered for our ranking, the schools must also meet a few additional criteria. They must be based in the United States and hold proper accreditation. We also omitted any for-profit schools.
Once we had our list of schools, we gave them a score based on these factors. The maximum possible score a school could receive is 300 points.
Freshman Retention Rate (⅓ of final score)
Graduate Rate (⅓ of final score)
Affordability (⅓ of final score)
The data used to rank the schools and discuss the programs featured in this ranking was collected from the schools' websites whenever it was available. We also used the National Center for Education Statistics, U.S. News & World Report, Niche.com, and Collegedata.com. If sufficient information wasn't available, a school could have been omitted. In addition, any school that has requested not to be featured here was omitted as well, even if they may have ranked otherwise.
We'd like to note that we do not award preferential treatment to any institution. Our clearly-defined methodology would produce the same results if repeated.