Find your degree
Online College Plan is an advertising-supported site. Featured or trusted partner programs and all school search, finder, or match results are for schools that compensate us. This compensation does not influence our school rankings, resource guides, or other editorially-independent information published on this site.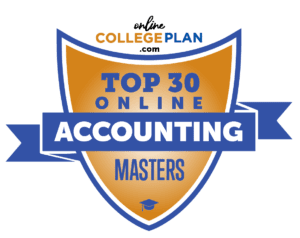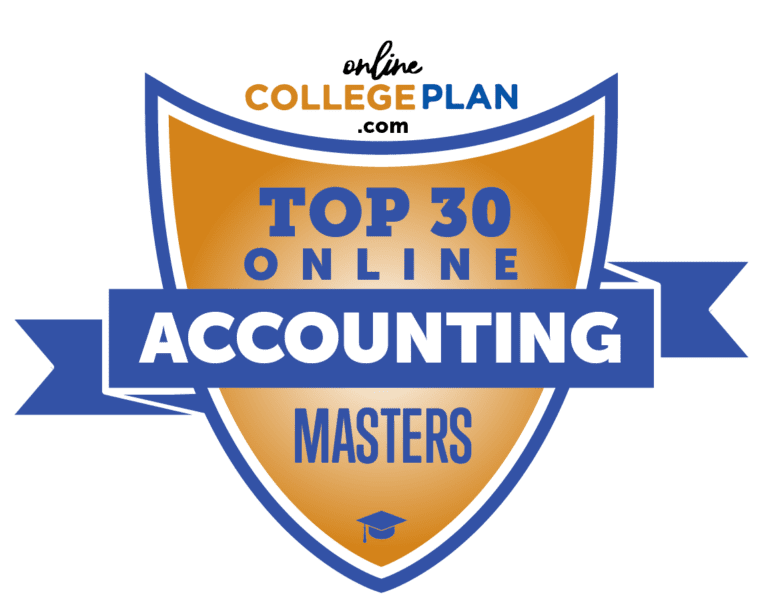 When reviewing online masters programs to further your career in accounting, this college ranking will help you narrow the field in your school search.
Accounting may seem like a mathematical discipline, but, it is the science used to analyze and utilize financial data. Accounting is also the process of keeping financial accounts. The measurement, processing, and communication of financial information about all economic entities fall under the area of accounting, which is a subset of the business field. Degrees in accounting are offered at the bachelor's, master's, and doctorate levels. In this ranking, we discuss masters degrees in accounting.
According to the Bureau of Labor Statistics, careers in this field are projected to grow at a rate of 10% over the 2016-2026 period; this is a rate faster than the national average. Any time that a field is expanding at such an aggressive pace, there is going to be increased demand for highly-qualified professionals. You can still secure a job with an undergraduate degree in accounting, but advanced education is going to give you an edge in the job market.
Featured Programs
In addition to that, master's degrees in accounting give you something that bachelor's degrees don't, and that is customization opportunity. At the master's level, you can choose to add a concentration to your degree so that you can focus your career in a specific area of accounting such as business, taxation, auditing, or forensic accounting, among many others.
Earning an Online Masters in Accounting
Because accounting is so vital to the function of all types of businesses, degrees in accounting are widely available in America. Of course, that extends to online degrees as well. There are dozens of online masters degrees in accounting for you to choose from, and there are a lot of benefits to studying online.
The main benefit of studying online for most students is the convenience and flexibility. You don't have to worry about relocating. This means that you don't have to figure out the logistics of moving, you don't have to leave your career or any of your other obligations behind. Most online masters in accounting don't ever require you to visit campus! In addition to that, most of them are presented in an asynchronous format. This means that you can get on your computer from anywhere at any time of day and work on your classes, you don't have to 'attend' classes at set times.
Online degree programs are usually associated with lower costs, too. Some schools will offer online students the opportunity to pay the same tuition as in-state students that are studying traditionally. You may also see fewer fees and material costs. You will also still be eligible for financial aid and scholarships.
Choosing to get your masters in accounting online will also allow you to find the best program for you. It doesn't matter if schools in your area don't offer a concentration you're interested in because you can easily find a distance program that does. You will also have the opportunity to graduate on your own terms, based on the program, of course. Some of them offer both full-time and part-time schedule options; you may be able to find an accelerated degree program that will help you graduate faster.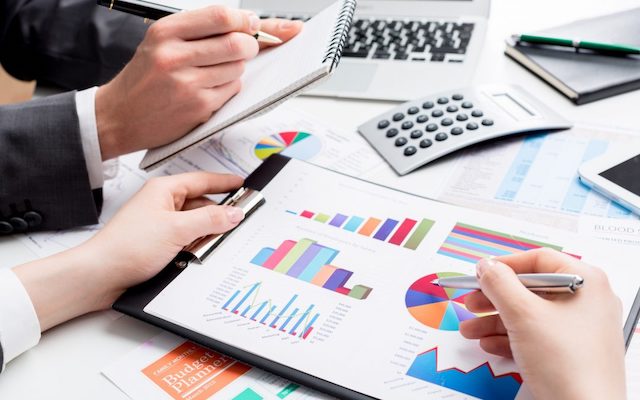 What are the best online masters in accounting programs?
The best program for you isn't going to be the same as the best for other students; however, there are a few hallmarks of a great online accounting degree program. It's important that you find a program that is accredited, has the courses you want to take to advance your career, and will meet your scheduling and financial needs. With that said, there are a lot of choices out there! That's why we've done the research and ranked the top 30 best online masters in accounting programs. This ranking can be a jumping-off point for you to start doing your research, or you may find the best online masters in accounting program for you. All of the schools were ranked according to the following.
Methodology
In order to rank the top 30 best online masters degrees in accounting, we started by curating a list of schools that matched some initial ranking criteria. The things that we looked for in each school is that they were based in the United States, were properly accredited, and offered at least one masters-level program in accounting online, whether that was entirely online or in a blended format. We didn't consider any for-profit schools for this ranking.
Once we had a list of schools, we scored each of them based on the following three factors.
Freshman Retention Rate (⅓ of final score)
Graduation Rate (⅓ of final score)
Affordability (⅓ of final score)
The maximum possible score that could be awarded was 300 points. After each school was given a final score, they were ranked in ascending order accordingly. In the event that more than one school received the same score, we used the alphabetical ordering of their names to determine their position in the ranking. We'd like to note that we explicitly follow this methodology and explain it because we want to make it clear that no school is ever awarded preferential treatment for any reason. Some institutions that may have otherwise ranked could have been omitted due to incomplete information or per their own request; however, we are confident that these results are completely repeatable through this methodology.
All of the information we use to score the schools and discuss the online masters in accounting programs they offer comes from the schools' websites whenever possible. Additional information we needed was gathered from reputable sources like the National Center for Education Statistics, U.S. News & World Report, and CollegeData.com. The affordability score is based on the residential cost of attendance listed on the CollegeData website, and this is the price we've included in this ranking. This information was current at the time of writing; however, this is not meant to guarantee you the price you will pay. You may pay a higher or lower cost for your degree based on your personal circumstances.