Find your degree
Online College Plan is an advertising-supported site. Featured or trusted partner programs and all school search, finder, or match results are for schools that compensate us. This compensation does not influence our school rankings, resource guides, or other editorially-independent information published on this site.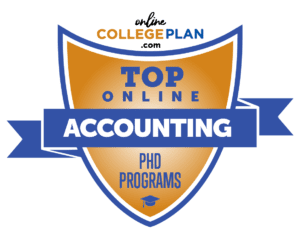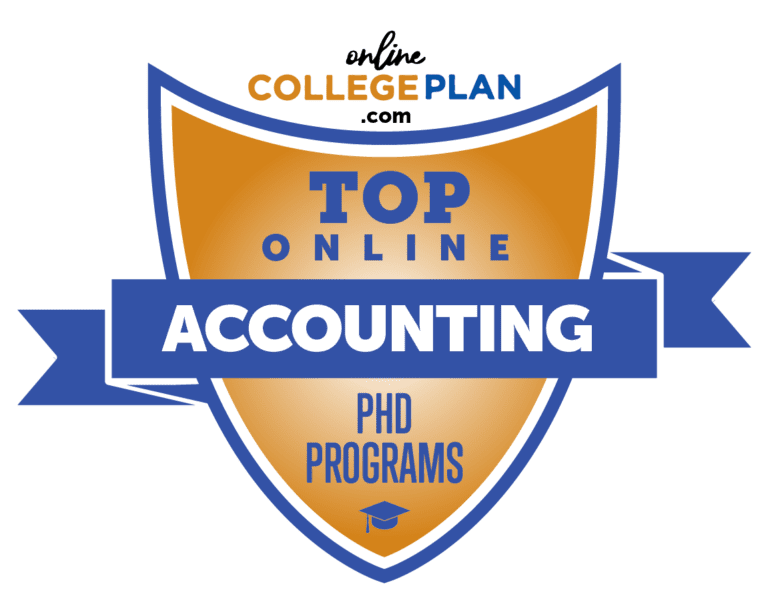 Accounting is often referred to as one of the most versatile degrees that one can earn. That may seem surprising on the surface; however, accounting is a science that is used to analyze and manipulate financial data. No matter the industry, every company has an accounting need. On top of that, many individuals turn to accountants to help them with their personal finances as well. Accounting is regarded as a very stable career choice and historical data shows that the demand for accountants doesn't even decrease in an economic downturn. That is an incredible testament to job security in the field. What's more, accounting is growing at a rate of 10% over the next decade according to the Bureau of Labor Statistics. This rate is slightly faster than the national average growth rate for all career fields.
Accountants also have a lot of responsibilities in their position. As an accountant for a company, you would be tasked with balancing the books, monitoring the finances to ensure they are correct, and perhaps even giving advice based on the financial situation of the company. You may also find yourself auditing and giving oversight to problems within an organization like fraud, embezzlement, unauthorized spending, and more.
At the undergraduate level, there are specializations in auditing, taxation, and more. If you want to further your education even more, you will have a greater variety of options to choose from.
Featured Programs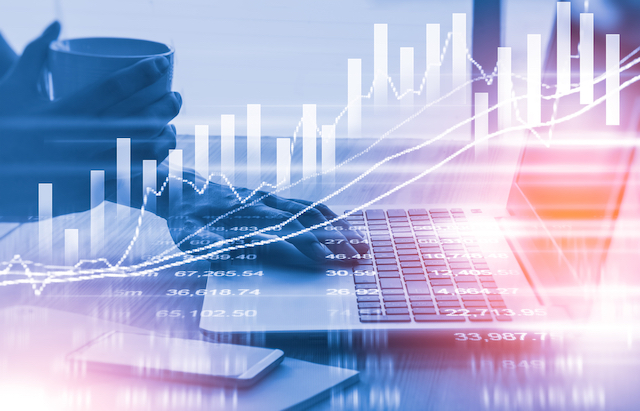 Doctorate Degrees in Accounting
At the doctorate level, there are a few different degree options in accounting. You could earn a DBA in Accounting, a PhD in Accounting, or some other type of degree as long as it offers at least a concentration in accounting, accountancy, or accounting science. A degree at this level would prepare you for a career in research, teaching at a university, or working as a high-level executive at a corporation. If you select the PhD option, you are more likely to get an education suited for research or academia. If you choose a more practical degree, like a Doctor of Business Administration, you could still pursue those careers but the education you receive will be more tailored towards a practical career in accounting.
Your dissertation along with your electives will be used to individualize your program beyond the core curriculum. Some areas you could choose to focus on could be Financial Accounting, Managerial Accounting, Tax Accounting, Economic Analysis & Policy, or Auditing and Corporate Governance. Some universities offer designated programs for a particular area and some of them allow you to customize your program in collaboration with an academic advisor.
When pursuing a doctorate in accounting, particularly a PhD in Accounting, you will encounter courses like:
Empirical Research in Accounting
Microeconomics
Behavioral Research in Accounting
Business Fundamentals
Statistical Methods for Business and Economics
Regression and Multivariate Analysis
The curriculum is also guaranteed to include research courses. These courses are intended to prepare you not only for your dissertation but for a lifetime of scholarship. You will learn how to design research studies, how to collect and analyze data, and then how to make the information you find in your research actionable.
Earning an Online PhD in Accounting
Online education programs are amazing. They have been available since the mid-'90s and they have done a lot for students by making education more accessible, which is something that will always be important. Some of the perks of online programs include greater flexibility, more areas of study to choose from as you are not limited to local universities, you won't have to move, and it is very possible that you'll pay less than you would for a campus-based degree.
PhD programs in accounting are hard to come by online but we scoured the country for your best options and ranked them below.
Methodology
When creating our ranking of the best online PhDs in Accounting, we started by compiling a list of schools that met a few initial ranking criteria. In order for consideration, each school must offer at least one doctoral program in accounting in an online or hybrid format, must be based in the United States, and hold proper accreditation. No for-profit schools were considered for this article.
When the initial list was created, we then scored each school out of a possible 300 points based on the following three factors.
Freshman Retention Rate (⅓ of final score)
Graduate Rate (⅓ of final score)
Affordability (⅓ of final score)
Schools appear in ascending order based on their score below. Some schools that may have otherwise ranked may have been omitted due to incomplete information or according to their own wishes.
Information presented in this article was obtained from the schools' websites whenever possible. In the event that that information was insufficient, we used the additional resources of the National Center for Education Statistics, U.S. News & World Report, Niche.com, and Collegedata.com.
We'd also like to note that no colleges or universities are ever awarded preferential treatment in our rankings for any reason.
Array
Array