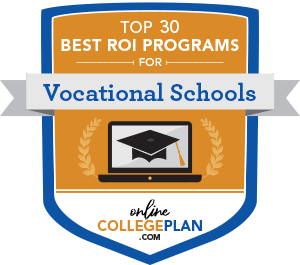 Trade school graduates are in high demand. There is a drastic labor shortage in construction right now, as well as many other skilled trades and vocational careers. High paying positions like electricians and welders are right at the edge of experiencing the same problem.
In the summer of 2016, the Bureau of Labor Statistics (BLS) reported that 7.8 million Americans were unemployed. The very same month, they reported that there were 5.8 million available construction jobs. While not every unemployed American could physically work in construction, and unemployment is slowly diminishing nationwide, those numbers put things in a staggering perspective. There are less skilled workers than there are skilled jobs. Some of the best trade jobs have a high demand for vocational school graduates and typically offer a rewarding salary. In this piece we name the best trade school jobs based on the average salary of each of the vocational careers.
You may also enjoy the online trade schools and 2-year degree programs featured in these trade school rankings:
You may also enjoy our ranking of the top 100 best online colleges.
Attending Vocational School
In order to work in a skilled trade, you go to trade school. Sometimes they can be referred to as career schools, vocational schools, or technical schools. Just two decades ago, students had the option to take vocational courses at the high school level; some states even allowed students to choose trade school over traditional academics if they had no plans for college. However, since the 1990's, there has been a steady decline in vocational career programs at the high school level, while an increased emphasis is being put on academics. The result of this is that now, many young people see vocational programs in a negative light when they used to be a completely acceptable alternative. The stigma surrounding these trade jobs can make young people feel like they're not for 'intelligent people,' or that they won't make any money. Neither of these things are true!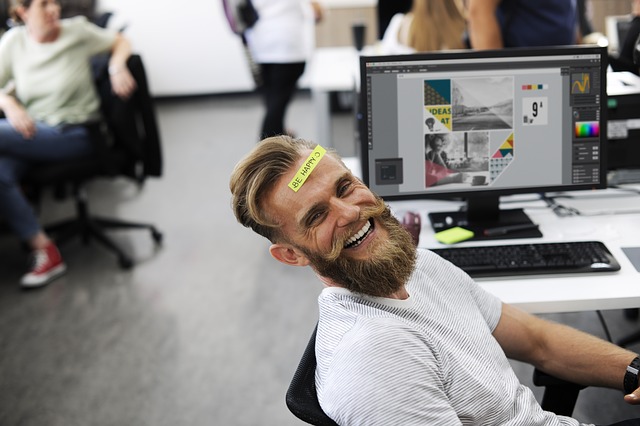 The collective attitude towards trade jobs causes a lot of problems. The most significant of which is that there are millions of people who need jobs, but still millions of employers that need skilled workers. Fewer people are being trained for these skilled trades, and fewer people see it as a viable option in today's society. If it was widely recognized that trade schools are typically held to the same standards as more traditional institutions of higher learning more people would likely recognize their value and seize the opportunity. The second problem is that vocational school programs used to provide a productive alternative to students who did not perform well in a typical high school setting and there is a distinct lack of that now. Students who are at-risk because of either socioeconomic or behavioral factors are no longer presented with a trade school alternative that would lead to gainful employment. Instead, millions of students are dropping out each year. The dropout rate is currently shrinking, but it is taking college enrollment rates with it.
Thankfully, there are now online schools offering vocational education. Distance learning allows students to complete online courses and receive vocational training with a wide range of options. An online trade school can be a great choice for a lot of jobs and you are likely to be able to complete any needed hands-on training in a way that's convenient for you. Some of the options include short on-campus intensives, on-the-job training, internships, or even completing certain program components at a local college.
Benefits of Vocational Programs
Vocational school or trade school is a productive alternative to the traditional academic path. It is an excellent option for those at-risk students, but technical school also provides everyone with the opportunity to learn vital skills in a fast and affordable way so that they can get a job. Skilled trades such as construction, carpentry, commercial diving, health care professions, and more have been growing steadily for greater than 20 years. Skilled trades are very secure jobs, the education required is generally very affordable, and there are plenty of career school programs nationwide at great schools, online or in-person. Once tech school graduates enter their chosen vocational field or trade, many employers provide ample opportunity for advancement and may even have tuition reimbursement programs in place for those who want even more out of their career and are seeking professional development.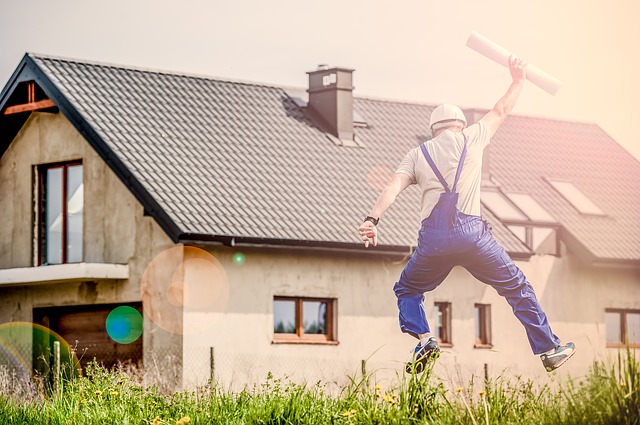 In society, we will always build, there will inevitably be things that need to be repaired, engines in cars will always need service, and goods will always need to get from the corporation to the consumer. These trades are reliable options for those who don't want to go down the traditional higher-education route and you can find a vocational training program that fits your needs and budget. In this article, we're going to tell you about the best trade school jobs; specifically, the highest paying skilled trades that you can learn at a trade school or vocational school. With a trade school diploma, doors to many high paying careers can be opened for you, and these are just some of them.
Methodology
In this article, we have ranked the highest paying skilled trades as the best trade school jobs, while taking care to use the most up-to-date salary data available. A skilled trade is generally a vocational path that requires labor, but the labor required goes beyond that of an entry-level position or simple construction job. They take less time to learn and the trade school programs only include courses that are directly relevant to the jobs you will be doing every day.
Each job or trade has been ranked as one of the best trade school jobs solely based upon the average projected annual salary, so the most recent average salary data accounts for 100% of its position in the article.
The schools presented below are ranked based on the tuition rate (50%) and number of available online programs (50%). Data for this article was collected from a variety of sources including the schools' websites, PayScale, U.S. News & World Report, and the Bureau of Labor Statistics.
Here are the Top 30 Highest Paying Trade School Jobs and Vocational School Careers:
1. Contractor/Construction Manager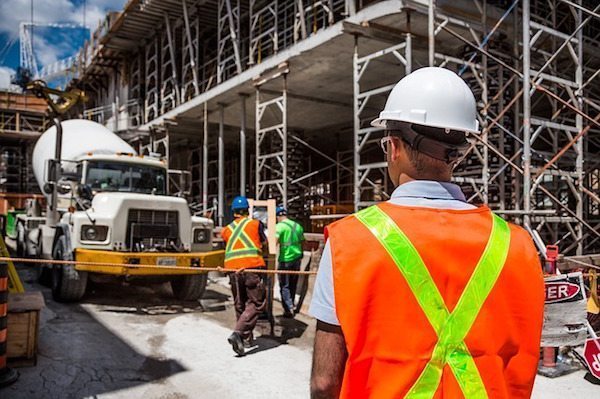 Construction managers are also called general contractors, and they are the critical role in all construction projects whether they are federal, commercial, or residential. Construction managers work alongside architects and engineers to make sure that everyone is on the same page about the upcoming project and to make sure that everything is being estimated with precision so that the project can be completed quickly. As a contractor, you would be responsible for analyzing blueprints to make cost and time estimates, planning a timeline for a construction project, hiring construction workers to complete the project, and monitoring their progress throughout construction. You would be responsible for gathering all the necessary permits, and ensuring that everything was being built to the standards of your clients, as well as in compliance with all applicable codes and regulations. Your main responsibility is to determine what resources are needed for a building project and then allocate them appropriately so that the work can get done regardless of whether it is a skyscraper or someone's kitchen cabinets. The current growth rate for this job is 5%.
Average Salary: $107,815
2. Energy Management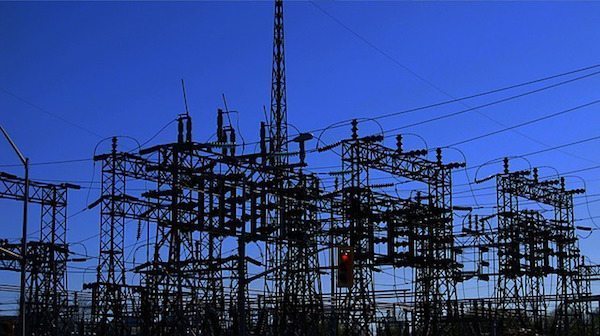 Energy managers are also sometimes called energy auditors. They evaluate energy use at homes, businesses, and more. They may also assess the water systems in some instances. With that information, they create plans to reduce energy use, increase efficiency, and keep costs low. Energy auditors need to analyze energy use and interpret the data that they collect in order to come up with practical and cost-effective solutions. Some energy auditors work with environmental agencies to certify sustainable buildings, they can be hired by a company to help them remodel their facilities to be more energy-efficient, and they can sometimes work for the utility companies in a city as an advisor to the residents on how to maximize the efficiency in their homes. You would be responsible for traveling to the job site and conducting a variety of inspections on the appliances, HVAC, the wiring, and so on. After inspecting every aspect of the electrical system at the site, you would come up with a strategy and write a project plan for your client to follow. Most energy auditors work in offices, and for government agencies. The projected growth of this job is not currently calculated or reported by the BLS.
Average Salary: $101,643
3. CNC Manufacturer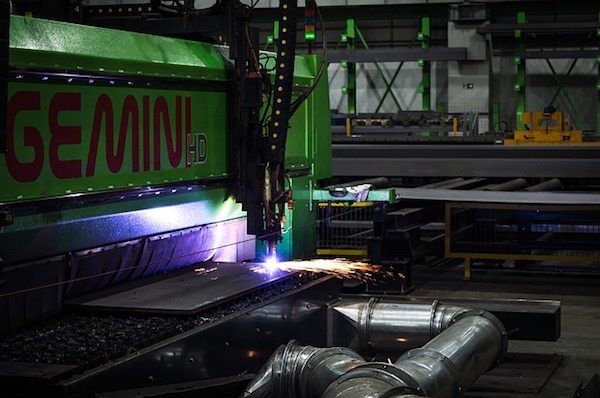 CNC Manufacturing is also sometimes called CNC Machining. What it is, is a type of manufacturing that uses computers to control the manufacturing equipment. CNC stands for Computer Numerical Control. Specific programs are created for each machine, and then the computer controls every aspect of what a machine does. There are several aspects of this job that a tradesman could do, such as the programming itself, or operating the machine afterward. All CNC manufacturing uses what is called G-Code. In this job, you would need to be able to understand G-Code, and how to interpret blueprints fully. You would need to understand certain qualities of materials in order to program the right speed, velocity, pressure, etc. and then you would need to understand how to adjust these settings accordingly. You would also have to load a feed mechanism on a regular basis, and enter instructions into the computers as they changed. This job is projected to grow at 17% or more.
Average Salary: $77,720
4. Electronic Engineering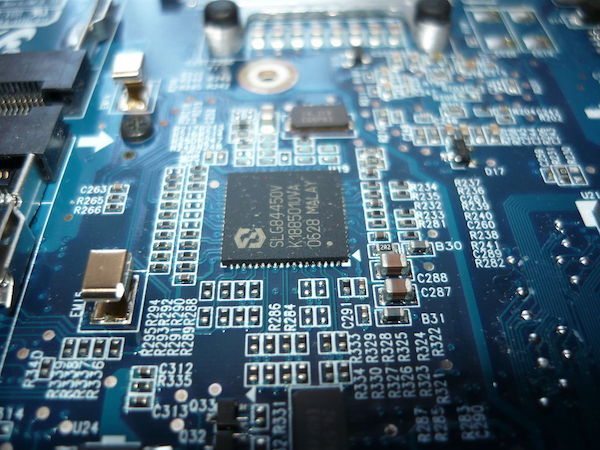 Electronics engineers work in the design and develop electronic equipment, some of the equipment you could work on in this position includes broadcast and communications systems, like an MP3 player, GPS, or a smartwatch. You would be responsible for maintenance on the equipment, and coming up with testing procedures for different things. You might also investigate systems and recommend modifications to the design, or component repairs. Another side of this job is working in computer hardware, building circuit boards and repairing different hardware components. Because of the variety, you could work for the government, for some computer companies, or for companies that manufacture cell phones or electronic instruments used by surveyors and more. The job growth for electronic engineering as a whole is sitting at 0%, but there are opportunities that may not be measured in that percentage.
Average Salary: $72,108
5. Conservation/Environmental Sciences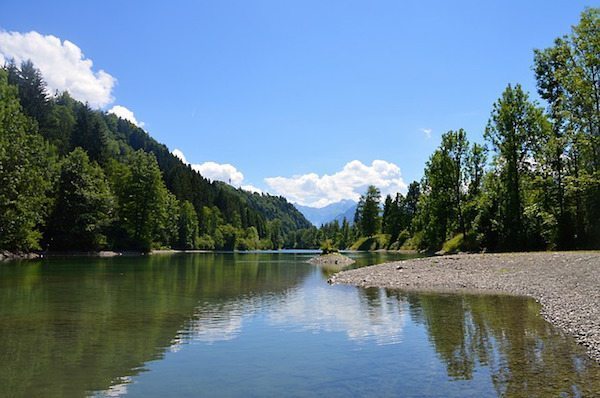 Conservationists and environmental science workers usually work in forestry, but there are a variety of other options that would be available to you. State parks and certain city or state government agencies hire people who are certified in this area. Conservation technicians could also work in a museum, or for a private conservation organization. Some responsibilities for a technician working with a government agency would be to monitor forestry activities to make sure that they were adhering to the laws, negotiating land-use contracts, and monitoring cleared lands to make sure that they would be viable for use in the future. Scheduled burnings, forest cleanup, and water testing are all things that you may be part of in this position. If you were working for a museum, you could be responsible for labeling objects, collecting objects from a certain area, or creating reports on certain items detailing condition and restoration efforts. The growth rate for this job is equal to the current average of 7%.
Average Salary: $69,400
6. Civil Engineering Technician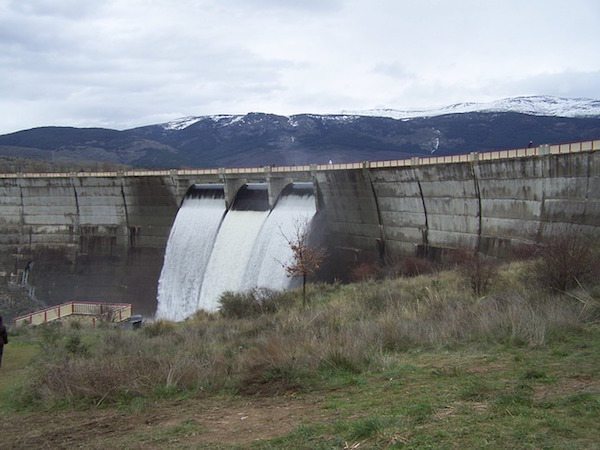 Civil engineering is a term that gets used all the time, but not many people are aware of what a civil engineer actually does. They design and build things like roads, airports, dams, bridges, and water or sewage systems in their communities. As a technician, you would work underneath a civil engineer and would help in the planning and design process. Your responsibilities would include things like developing plans for a project, testing materials like concrete and soil, estimating costs and creating invoices, and making project reports. You would need to be able to read blueprints, check over the work of the construction crew at various points to make sure that the project was progressing the way that it needed to, and you might also have to survey the land the structure would be built upon. The work schedule is fairly 9-to-5, and you would likely spend some time in an office and the field each week. The rate of growth for this job is 5%. The outlook for it is pretty solid, though, because people will always need bridges and roads to be built and improved.
Average Salary: $65,045
7. Construction Equipment Operator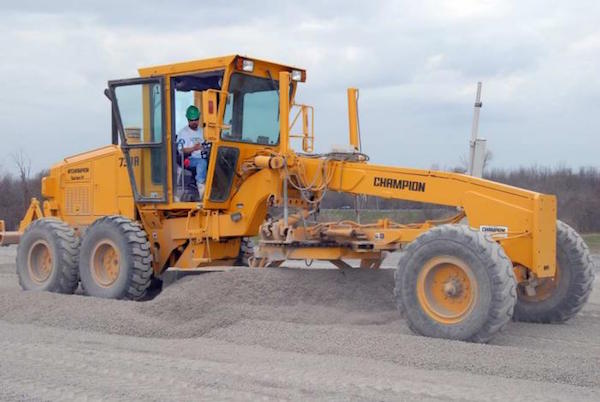 Construction equipment operators are also called heavy equipment operators. There is highly specialized training required to do this job because you will be controlling bulldozers, excavators, cranes, and more. Your responsibilities would vary depending on the type of equipment you were responsible and what company you worked for. You could be responsible for leveling an area to prepare it for construction, using a grader to plow snow off the roads in your city, or paving roads with an asphalt spreader. The proper education and certification for this position can lead to high-paying and important jobs creating bridges and airports, working on pipelines, and working in the mining industry. The projected job growth for construction equipment operators is 10%, but that excludes some of the more specific occupations in which the trade would also be useful. The projections are higher when accounting for them.
Average Salary: $62,667
8. HVAC Technician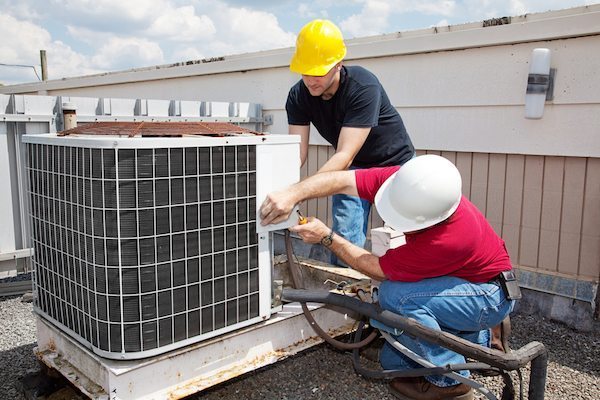 HVAC stands for Heating, Ventilation and Air Conditioning. HVAC technicians are the people responsible for the installation, maintenance, and repair of refrigeration systems, central heating and air, furnaces, humidifiers, and other equipment that is centered around providing thermal comfort and improving air quality. Most HVAC technicians work for a company and will go out on a variety of jobs throughout the day. Jobs would include repairing residential air conditioning systems, servicing refrigerators at a restaurant, installing the ventilation system in a newly constructed office building, and more. It would be your responsibility to diagnose problems and come up with the necessary solutions, to adequately manage your time and keep documentation on your activities, and maintain the tools and continuing knowledge necessary to keep up with the industry. The projection for growth in the field of HVAC is 14% which is double the average.
Our sponsor can provide free information about online HVAC programs.
Average Salary: $60,946
9. Plumber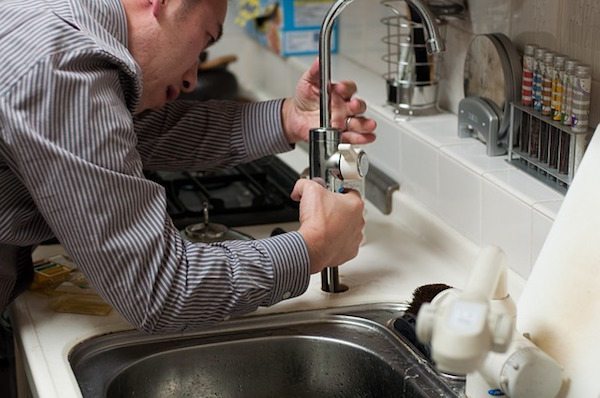 Plumbing is another trade that has a lot of opportunities attached to it. Many different types of businesses hire plumbers to do construction or maintenance, and of course, there are a lot of residential plumbing businesses in the country as well. As a plumber, you would likely work a more typical schedule. You would need to know how to read blueprints, install pipes, fixtures, and other structural components, and you would also need to understand how to troubleshoot and service them as well. If you were working in a construction setting, you would be responsible for measuring the space and determining the materials needed and installing pipes and fixtures (like sinks or toilets) in a way that was compliant with the codes in place. If you worked in a more traditional setting, you would travel to a number of jobs each day, determine the problem with the equipment, and make the necessary repairs. As a plumber, you will also need a working knowledge of HVAC systems so that you can install and service water heaters. The projected growth for plumbers is currently 12%, which is almost double the normal rate.
Average Salary: $55,488
10. Wind Energy Technician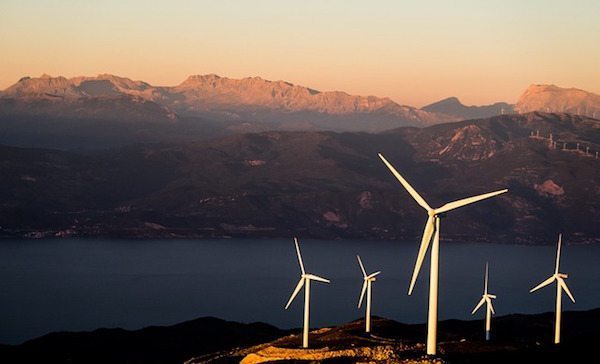 A wind turbine converts kinetic energy from the wind into electricity. Because this is a completely renewable energy source that has been proven reliable, it is expected that this industry will take off. As a wind energy technician, you would be working on wind turbines during construction, providing maintenance, and doing repairs to them as necessary. You would be working with hazardous chemicals and heavy machinery, so it would be imperative that you learned the safety standards and adhered to them as strictly as possible. You would also have to clean the surrounding area of the wind turbines, and may even end up needing to service the equipment used to work on the actual turbines. You would be responsible for the associated electronic equipment and programming equipment used in the digital aspect of the turbine, and the physical or structural components as well. This has the highest projection out of any career on this list, and possibly out of all the careers measured by the BLS, with a growth rate of 108%.
Average Salary: $54,360
11. Carpenter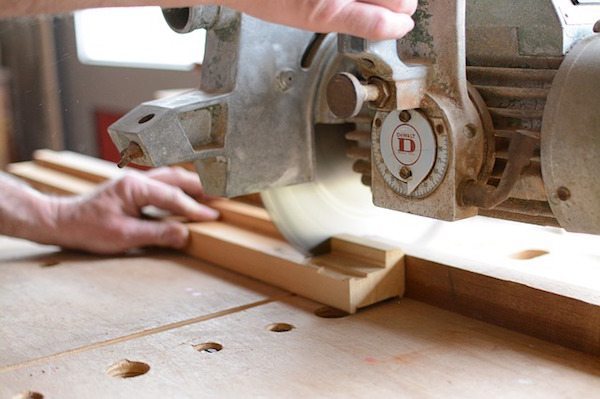 Carpentry is one of the most common images that come to mind when people think of a vocational degree program. There are a lot of entry-level positions that don't require any training, but having the proper education and credentials opens up a lot more work opportunities, and can boost your pay rate. Carpenters cut, shape, and install building materials during structural construction, usually. Your responsibilities would include following blueprints, installing things like windows and molding, measuring and cutting materials, general construction and repairs, and more. It is a diverse career, and you may find yourself installing insulation in an office building one week, and remodeling a residential kitchen the next. Carpenters are hired by many different companies; the most skilled carpenters can make more than $35 an hour. The current growth rate is 6%.
Average Salary: $54,328
12. Home Inspector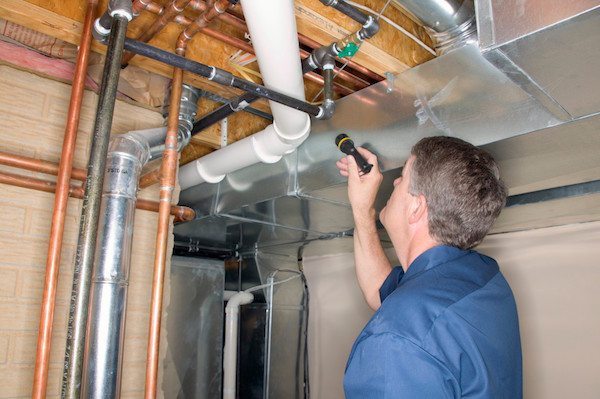 Home inspectors can find work in construction, real estate, banking, and insurance. There are also opportunities for people with the correct certifications to work as independent contractors in this field. Home inspectors are used to make sure that a building is up to code, or to determine the value, safety, condition, or extent of damage to a building. Their expertise is used by banks and real estate agencies to make sure that a certain price for a home is fair and to determine the amount of mortgage loans. In construction, inspectors are used to ensure that a building adheres to the national or state level codes and regulations for safety. Insurance companies may employ inspectors to look at damage and assess costs alongside an insurance adjustor. Your responsibilities as an inspector would vary based on which of these specific areas you chose to work in, but you would be universally required to have a strong attention to detail and a working knowledge of the codes that applied to where you were working. You would also be responsible for writing up reports on your findings, and may even need to make presentations. The growth rate for home inspectors from the BLS is 8%.
Average Salary: $54,125
13. Diesel Technician/Mechanic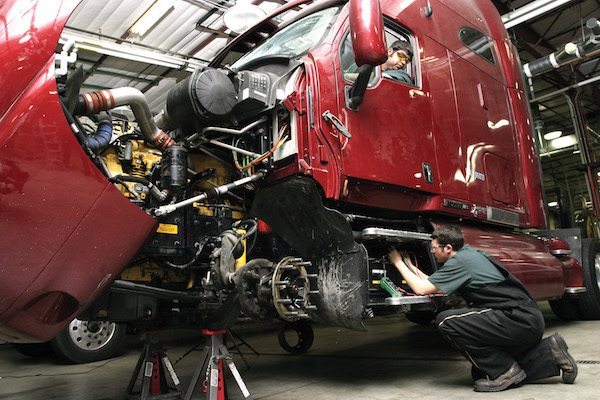 Diesel service technicians are generally in high demand because a lot of the vehicles and equipment that make our society function smoothly run on diesel engines. Diesel engines are regarded as the most efficient and durable engines, and more vehicles are relying on them as time goes on. Because of the special components, these mechanics have to go through a different training program than the people who just want to work on regular engines. This specialized route will include courses on the diagnostic and troubleshooting process, the fundamentals of diesel technology, and interpreting technical manuals. This degree can lead to a job in manufacturing, working for the government, in a traditional shop, and some car dealerships that sell diesel engine vehicles. The career outlook is 12%.
Average Salary: $53,378
14. Advanced Tractor Trailer Driver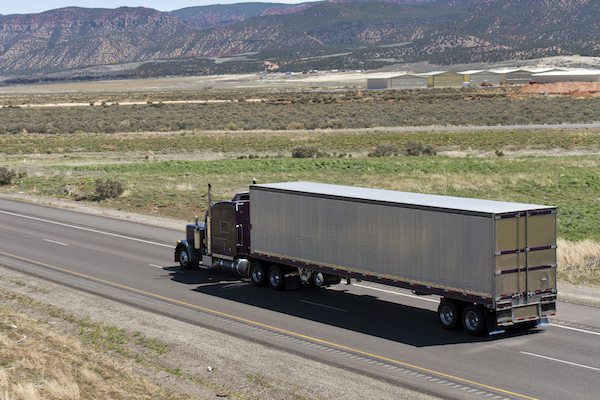 These tradesmen are most commonly known as truckers, and they drive tractor-trailers, which are colloquially referred to as eighteen wheelers, or semis. This is one of the most solid professions in the United States. Industries of all different types need truck drivers. The main responsibility associated with this career is driving, which seems like a given, but the average trucker working full-time will drive about 3,000 miles a week. There is also a lot of responsibility that comes along with driving such a large vehicle. You will need to monitor the road diligently and pay attention to weather and traffic. There may be times where you are transporting hazardous materials, or witness an accident and you need to be aware of the protocol that goes along with those things. Drivers are needed to get groceries, clothing, electronics, medication, cars, and more from their point of manufacture to the distributors. Maintaining the truck and keeping detailed logs of your work are also part of the job. You can work as part of a trucking company, as an independent contractor for other companies, or entirely for yourself. Projected growth in this profession is slightly below average at 5%.
Average Salary: $51,357
15. Solar Energy Technology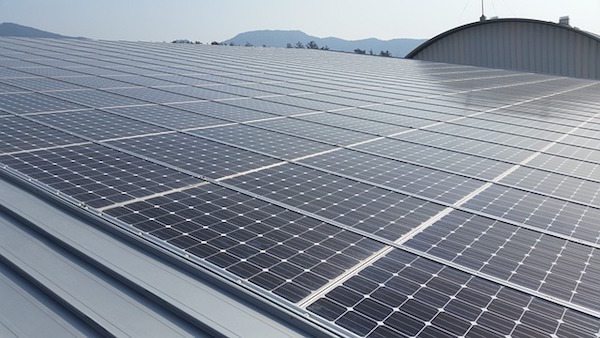 Tradesmen employed in the field of solar energy technology are usually called solar technicians. Solar technicians may be residential installers of solar panels, and they could work on a solar farm or for a construction company that builds solar-powered structures. Solar technicians need strong math skills, the ability to read and interpret blueprints, and a working knowledge of the national and state codes or regulations. In this position, you would be responsible for installing the solar panels and ensuring that they were weatherproof and properly connected to the electrical system of the building; you would also be responsible for diagnosing problems, and repairing them, as well as maintaining the panels to prevent the need for future repairs. You would also need to continue to stay up to date with solar technology so that you could do your job with the utmost efficacy. The growth rate in the solar energy technology field at this level is 24%.
Average Salary: $51,130
16. Medical Equipment Repair Technician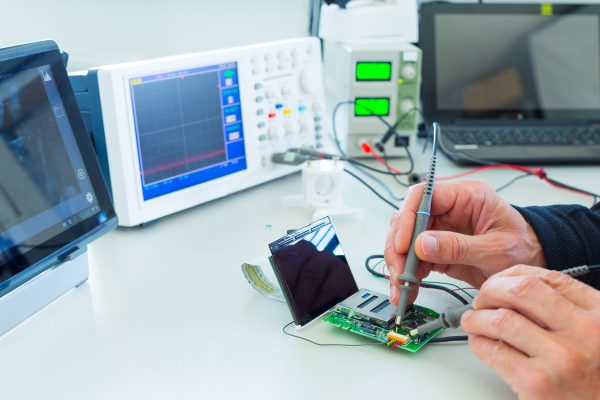 A medical equipment repair technician is sometimes referred to as a biomedical equipment technician. Someone skilled in this trade could find work at a hospital, practitioner's office, or working for a contract company that services equipment at these locations or even in someone's home. Many medical professionals rely on very complex medical devices and equipment and those things do need service and repair over time, which would be where this type of technician comes in. A medical equipment repairer may fix patient monitors, medical imaging equipment, and more. There is a range of electronic, hydraulic, and electromechanical equipment used in a medical setting. You could learn how to do general maintenance and repair more common pieces of medical equipment, or you could choose to specialize in a certain device or category of devices. You could also specialize in medical software service. Someone in this job would need a strong attention to detail, and you would have to make sure that your work wasn't disturbing any patients in the setting you were working in. The projected growth for this profession is 4%.
Average Salary: $50,910
17. Electrician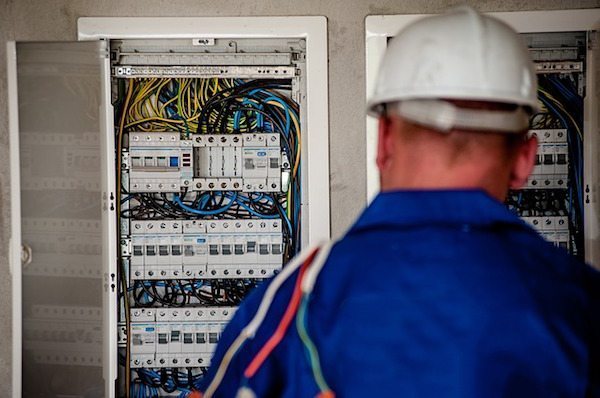 Electricians can work in hundreds of different careers because electricity is used in almost everything that we do. There are opportunities in construction, installation, maintenance, and repair. There are two main types of electrician, which are inside and residential Inside electricians work on the motors and other machinery at a business or factory. They also work in the construction of the factories, doing the wiring and other electrical work. Residential electricians work in the construction of houses and fixing any problems that a resident may have, such as replacing faulty equipment. Regardless of the path that appeals the most to you, you would be responsible for having a working knowledge of the city codes and safety protocols, you would need to be able to interpret blueprints, and inspect or troubleshoot equipment to determine what needed to be done to repair it. The projected growth for electricians is double the national average at 14%.
Average Salary: $49,178
18. Commercial Diver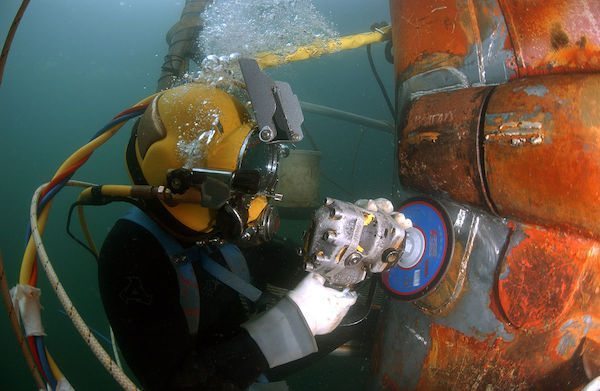 Commercial diving is a diverse field. Divers are hired for many different types of companies and are employed to do a variety of different tasks. Some of these could be exploration, welding, retrieval, construction, or maintenance. The most common type of commercial diver is an offshore diver that works in the oil and gas industry. As an offshore diver, you would be responsible for building and maintaining oil platforms. This job includes a lot of travel and time spent on a ship. The second most common is an onshore diver, and they tend to get to go home at the end of the day. As an onshore diver, you would help survey underwater in rivers and lakes, and could also be employed by a construction company to work on dams and bridges. There are also opportunities to work as a media diver, in journalism, and as a HAZMAT diver. HAZMAT divers recover corpses, work on pipelines, do the welding inside sewer systems, and repair pumping equipment at landfills. The projected growth is only 4%; however, there are a number of different types of opportunity for someone skilled in this trade.
Average Salary: $49,090
19. Aviation Maintenance Technician/Mechanic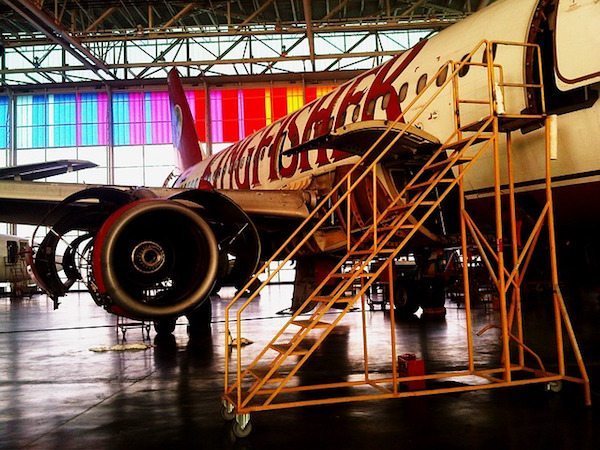 An aviation maintenance technician is better known just as an aircraft mechanic. Aircraft mechanics are responsible for the maintenance and repair of aircraft such as commercial airplanes, helicopters, private jets, and cargo planes. You would be responsible for measuring the wear on certain components of the aircraft to see if it needed to be replaced or project when it would need to be replaced. You would be responsible for diagnosing problems based on what the aircraft was doing or not doing, and then you'd be responsible for making the necessary repairs based on the diagnosis. You would also be responsible for understanding the electrical components of an airplane. There are jobs for people skilled in this trade at repair shops or services, and at airports. Some of the skills required include strong problem-solving skills, and the ability to read and interpret blueprints, technical manuals, and other resources. As an aircraft mechanic, you would also have to keep your tools and equipment in working order and stay up to date on industry standards. The growth rate for this job right now is just 1%.
Average Salary: $48,536
20. Licensed Practical Nurse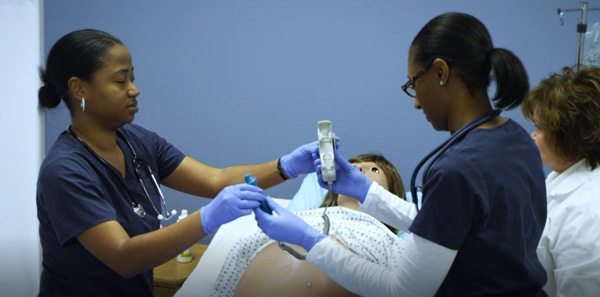 Licensed practical nurses are better known as LPNs, and they are growing at a rate of 16%. Many students dream of working in the medical field but either don't want to or have limitations when it comes to the extensive schooling that is traditionally associated with a medical career. There are many job opportunities associated with being an LPN. You could be a school nurse, work in a hospital or doctor's office, or even for a company providing basic care and consultation to your fellow employees. There is also a freelancing opportunity in this job, as many LPN's are hired as caretakers for family members that require extra or more experienced care. If you worked in home health, you could be tasked with helping your patient get dressed, eat, and move around. You could be responsible for creating a light exercise program or wound care. In a more traditional setting like a hospital, you would work alongside RNs and doctors to plan and manage patient care, administer medication, and keeping track of charts.
Average Salary: $47,631
21. Legal Assistant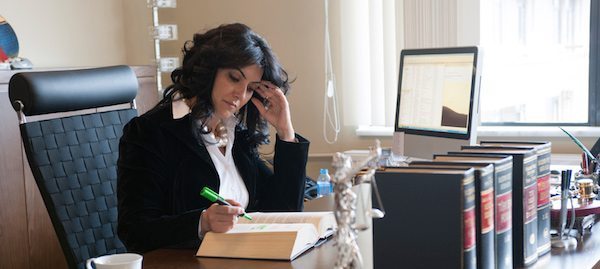 Legal assistants are also known as legal secretaries or paralegals. They function as administrative support to lawyers. As a legal assistant, you would be responsible for maintaining case files and putting that information into a case management system. Keep up with important dates and deadlines, helping with scheduling, and preparing care materials are all things that you would need to do. As a legal assistant, you will also be the person in charge of keeping clients informed about their particular case. You would also be the one filing discovery requests, preparing subpoenas and summons, keeping evidence organized, and preparing exhibits for trial. While this is one of the least physically demanding jobs on this list, there is still a lot that you would be doing day to day. Most legal assistants work for a law firm, but some may work in other places. This profession is on the rise; the projection shows it increasing 8%.
Average Salary: $47,194
22. Garden and Landscaping Designer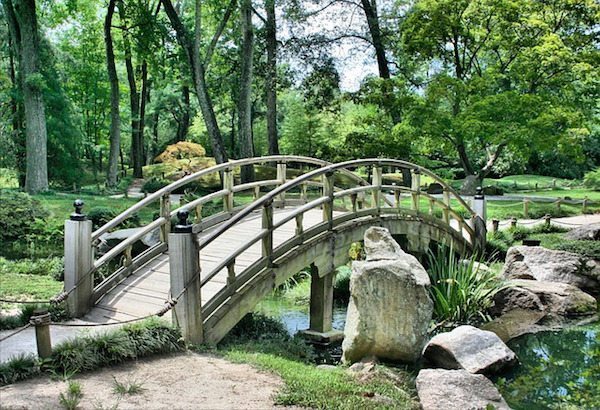 Landscaping designers or gardeners can work for a landscaping company, the city, a housing development, and so much more. There are also independent contracting opportunities for those that are good at the job and have strong entrepreneurial skills. Landscaping architects tend to hire in designers to assist them with larger projects. You could be responsible for helping to plan city parks, medians that divide the roadways through your city, and also beautifying schools or government buildings. If you worked in a more residential area, you might be responsible for helping to design irrigation systems, suggesting certain plant types or grass types, and helping with installation. Some skills that are important to this job include creativity, an eye for detail, and the ability to sketch your design. You would also need to be able to draft reports and interpret blueprints. The current growth rate is 5%.
Average Salary: $46,662
23. Heavy Equipment Mechanic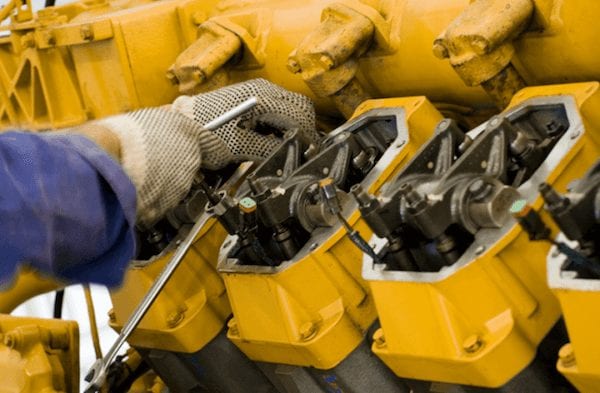 Heavy equipment refers to a variety of vehicles and equipment like asphalt spreaders, cranes, forklifts, and other similar equipment. As a mechanic for this type of equipment, you will be primarily responsible for upkeep and maintenance, and of course, you'll be responsible for making repairs if anything should break down. You could work in a shop, at a company that leases or manufactures this kind of equipment, or for a construction company. You will need to understand how to effectively use equipment specific to the job such as hydraulic jacks and emission analyzers. You would install and replace air filters, rigorously investigate equipment to make sure that it adheres to the industry safety standards, and you would need to be able to create reports based on the work that you've done or additional service required. This profession is growing at a rate of 7%.
Average Salary: $46,360
24. Industrial Machinery Mechanic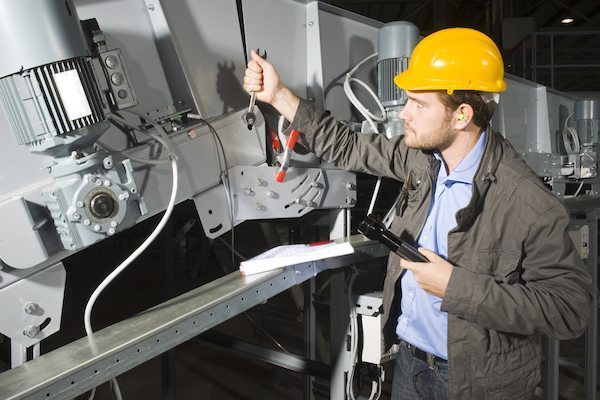 Industrial machinery mechanic is more of an umbrella term in this case because the definition of industrial machinery is so broad. Food processing, mining, and manufacturing are all industrial processes that rely on industrial machinery. Packaging, paper mills, water wheels, assembly lines, and even agricultural equipment all fall under the definition of industrial machinery. Because of that, there are hundreds of different career paths that the proper education can qualify you for. At the most basic level, you will be responsible for installing and repairing machinery; making sure all part are aligned, fully-functional, cleaned, and lubricated; test, troubleshoot, and calibrate machinery as well as; understand technical manuals so that you can learn how to use and service particular machines. This is typically shift work, and it is full-time. Other names for these types of workers are millwrights and maintenance machinists. It is growing at a rate of 16%.
Average Salary: $44,546
25. Architectural Drafter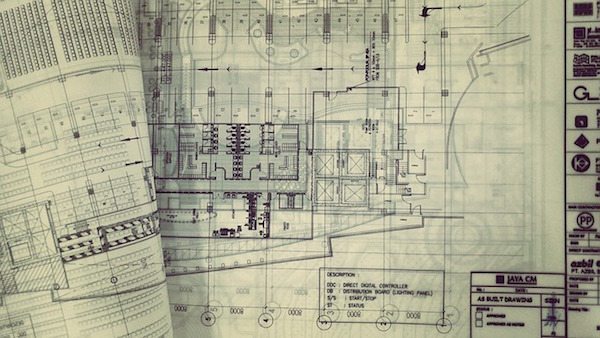 As an architectural drafter, you could work for a few different types of company. Primarily, these drafters work in building construction, but there are also opportunities in machinery manufacturing, and an industrial setting. Architectural drafters interpret drawings and reports from designers and use digital software to create blueprints for those designs. You may also be responsible for creating instruction manuals. As an architectural designer, your tasks could include preparing engineering drawings, preparing building blueprints, creating topographic maps, and detailing the layouts for electrical wiring and equipment. After creating these drawings, you would also need to determine the materials needed, the amount of certain fasteners or wires a person would need, and you would need to outline the procedures of putting it all together. It is very likely that you would be used as a consultant throughout projects so that construction workers understood each step of the blueprint you provided. In an industrial setting, there are times that you would program the design directly into a computer that was manufacturing the item. Strong math skills are an important part of this career, as is an exceptional eye for detail. The growth rate is currently a little discouraging, with the BLS reporting a 3% decline. This accounts for all drafters, from aeronautical drafters, to pipeline drafters. The greatest growth is expected for mechanical drafters.
Average Salary: $43,637
26. Marine Mechanic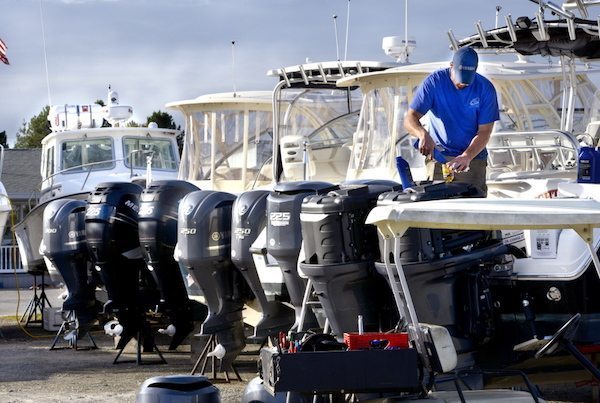 To become a marine mechanic, you would have to complete a trade program in marine technology. Marine mechanics usually work at docks, marinas, and seaports. There are also specialized marine mechanic shops in cities that are near bodies of water, and there are mobile mechanic opportunities as well, which is akin to roadside assistance but for boats. There are also jobs in other fields, because cruise lines, state parks, and even amusement parks will have boats that need to be maintained and repaired. Your responsibilities would include tasks such as inspecting and testing equipment, replacing parts like spark plugs or propellers, diagnosing problems with boats, and drafting reports on the work required or performed. Educational programs include courses like Marine Fuel Systems, Systems Rigging, Troubleshooting, Analysis, and Preventative Maintenance. All of these would prepare you to service and repair every component on a watercraft regardless of its size. The job outlook is a little bit above average at 9%.
Average Salary: $43,000
27. Automotive Mechanic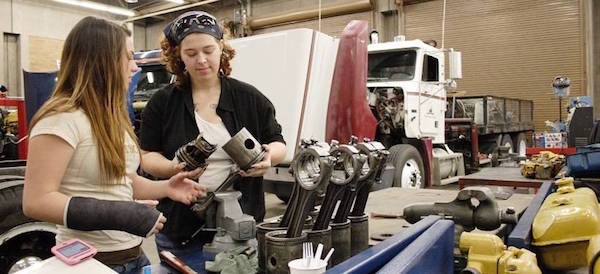 Automotive mechanics are responsible for the maintenance and repair of cars, trucks, vans, and other vehicles. There are a lot of different aspects of working on cars, including basic maintenance, preventative maintenance, and of course, repairs. The technology involved in the manufacturing of cars is regularly advancing, so electronic technology is also being taught alongside the mechanical skill at a lot of institutions. Mechanics generally work in a shop, but there are other opportunities. You could choose to work at a dealership, as a teacher, or for a company that provides mobile mechanic service. Part of your day to day life would include changing tires, changing oil, diagnosing engine problems, and obviously analyzing customer complaints and making repairs. The job outlook for the most basic level of being an auto mechanic is slightly lower than average at 5%.
Average Salary: $41,400
28. Auto Body Repairman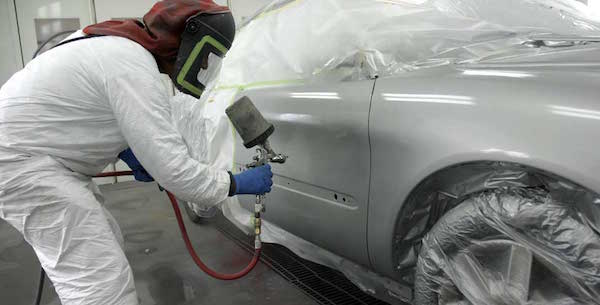 An auto body technician is a car mechanic that specializes in the cosmetic repair of a vehicle. This is called bodywork or bodywork repair. Auto body technicians primarily specialize in one of two areas, which are customization and enhancement, or in cosmetic collision repair. This job requires a lot of attention to detail and technical skill. There is a very broad range of tools and methods that are used to complete the tasks related to this job. Bodyworkers are also more likely to deal with customers face to face than other automotive industry workers, so customer service skills are also advantageous. Responsibilities that come along with this job include minor welding, removing and replacing damaged parts, fixing dents and scratches, painting vehicles, creating or analyzing damage reports and cost estimates, and even working with upholstery. You might work in a shop, at a dealership or rental agency, or directly at the customer's homes with a company like Safelite. The current rate of growth for this job is 9%.
Average Salary: $39,360
29. Welder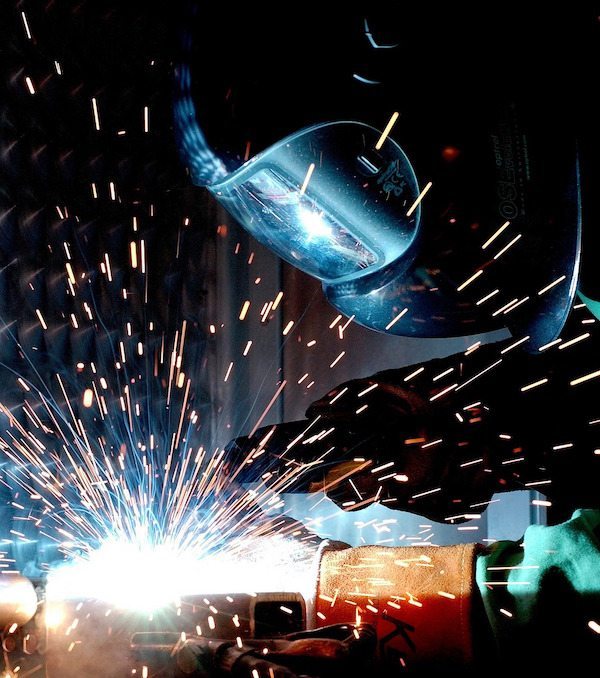 Welding is one trade that has been traditionally regarded as a good job, and it is! Welding is a sculptural process used to join metals and thermoplastics via fusion. There are eight main methods of welding that use a variety of energy sources like gas flame, lasers, or even ultrasound. Welders have to undergo highly-specified training because precision and safety are imperative when performing the job. Welders can work in construction, or in the manufacturing industry. You would need to be able to read and interpret blueprints accurately, monitor equipment and the work environment to maintain safety and efficacy. There is specialized machinery you would need to learn to use and adequately maintenance as needed. Your day to day life could include tasks like disassembling and disposing of large metal objects like a ship or a car, welding pipes used for residential or commercial purposes or assessing a structure to determine the best way to use welding to make necessary repairs or changes. You could also work welding glass or plastic, depending on your training and chosen position. The projected growth for welding is 4%, but that doesn't include other jobs that welders could be doing. Pipefitters have a projected growth of 12%, and Structural Iron and Steel Workers have a projected growth of 22%.
Average Salary: $39,039
30. Boilermaker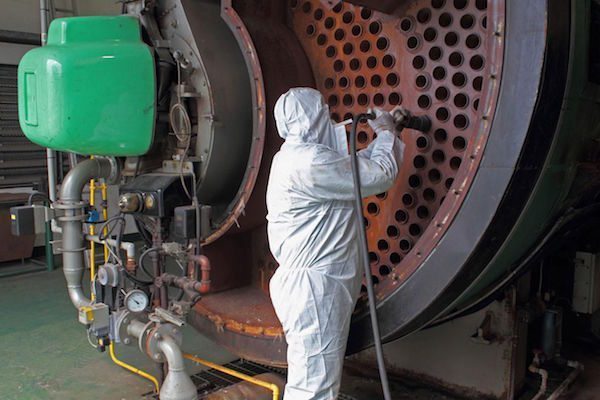 A boiler is much like a furnace, and they are used in a lot of different jobs like at a dry-cleaner, and at power plants. Boilers are used in commercial and domestic water heating, sanitation, and power generation. They are also part of what's called a steam engine, which is what is used at power plants and can also be used on trains. Boilermakers today make steel fabrications from plates and tubes, and the name comes from boilers, but trained craftsmen could also work on bridges, or in the construction of mining equipment. As a boilermaker, you could be responsible for assembling large vessels, or producing parts including stacks, uptakes, and chutes, in order to make necessary changes to pressure vessels, heat exchangers, and piping to premises, using heavy-metalworking machines such as brakes, rolls, and drill presses. There are many different opportunities in this line of work, and it is a very demanding job. The growth rate is currently 9%.
Average Salary: $38,983
The Most Affordable Online Trade Schools
The best thing about going to vocational school is that you benefit from a great ROI, or Return On Investment. To make the most out of your great salary, you'll want to go to a trade school that you can afford. The good news is that there are plenty of cheap online trade schools where you can get a quality education and advance your career. We've written about a small selection of them here. Each of these colleges offers online certificates at an incredibly low price, so you can get the education you need to enter your chosen skilled trade.
1. Central Texas College

Central Texas College is home to more than 30 online programs. Classes can be presented in short eight-week formats, but some are traditional 16-week courses. Students that choose CTC will have the opportunity to gain credit for their experience and the added benefit of placement services upon graduation, to help you get to work faster. They are committed to helping you succeed, offering an advisor to guide you all the way through the enrollment process and provide financial advisement. Online classes are fully transferable and eligible for the same financial aid as campus based courses. The tuition rate is just $2,940. You can learn more at the CTC Website.
2. Albany Technical College

Albany Technical College offers 30 online programs in the form of Associate of Applied Science degrees, Diplomas, and Technical Certificates. Certificate programs can be completed in as little as one semester! All of the required courses are presented entirely online and they are asynchronous. This means that the classes don't have any live meetings so you can work on them according to your schedule, which is an added level of convenience for the working adult. Programs are offered in business, law enforcement, fire science, management, and more. ATC does provide credit for prior experience where applicable, so if you have some experience in your career field you could finish even faster. Financial aid and job placement services are offered. With a tuition rate as low as $2,140, this is a great opportunity. You can learn more on the Albany Technical College site.
3. Southwestern Oregon Community College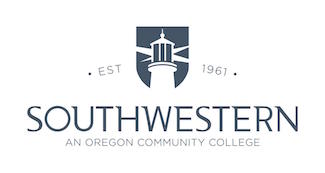 Southwestern Oregon Community College has a tuition rate of $4,092 and offers a total of 27 online programs, thanks to their extensive selection of online courses. All of the distance education classes are available 24/7 from the day you get started, so you can study at your own pace. These classes do still follow the same term schedule as in-person programs, though, so this is not a good school to consider for an accelerated option. However, you can earn credit based on experience, which may help you finish faster by cutting down on the number of courses that you have to take. Online students have access to the same financial aid resources as traditional students at the college. In fact, close to half of the students in attendance are receiving financial aid. It's important to note that some of the programs might have an on-campus component at this school. You can learn more at the SOCC website.
4. North Hennepin Community College

North Hennepin Community College is a Higher Learning Commission-accredited institution that has been offering online courses for more than two decades. The school features programs in 19 different fields, including construction, paralegal studies, engineering, and many more in-demand areas of study. Many of the classes offered online are self-paced and there are some that require more active participation and may feature some live components. The college prides itself on flexibility, so they will be willing to help you find a program and class schedule that you can fit into your life without sacrificing your education. You will also have the added bonus of advisement, career placement, and the potential to earn credit for past experience. The tuition is as low as $3,922. If you'd like to know more, you can visit the NHCC website.
5. Columbus State Community College

Columbus State Community College has more than 20 programs available online. Certificates in electrical work, fluid power, mechanical systems, process control, industrial mechanics, and industrial operations can all be earned entirely online. These programs are created thanks to a partnership with Amatrol, which is an world-leading organization in the area of industrial training. Certificates are presented online and you will complete independent study to get the basics down. You will have to attend the campus for some lab training a few times throughout the modules you complete. The training was specially designed for the working professional to get the training they need quickly and affordably. Tuition is just $3,808. The CSCC website has all the information you need.
Highest Paying Trade School Jobs and Vocational School Careers – Conclusion
Trade schools offer vocational education and professional development. With the development of online schools, the benefits for students has become tremendous. Distance learning with a vocational school can provide valuable career training for a wide range of high paying trade jobs. We hope this ranking of vocational and trade schools helps you with your school search.
You may also want to check out our career profiles, which may also help in your school search for career training programs.
Trade School FAQs
What is trade school?
A trade school, vocational school or technical school is a school that prepares students to work in a skilled trade.
What kind of trade schools are there?
Trade schools may offer job training programs such as construction management or equipment operator, HVAC technician, plumbing, electrician, CNC machining, carpentry, mechanic, truck driving and legal assistant.
How much does trade school cost?
The cost of trade school can vary greatly depending on the skilled trade you are learning and the school. However, trade school tuition is generally less expensive than college and vocational school programs are completed in a fraction of the time of obtaining a bachelors degree.
What is the difference between a trade school and a college?
A trade school program focuses on learning the skills required for a specific type of job, while a traditional college education is more broad.