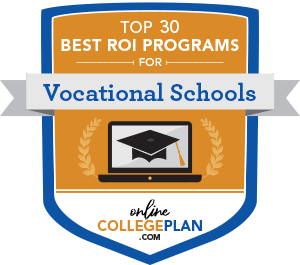 Trade school graduates are in high demand. There is a drastic labor shortage in the construction industry right now, as well as many other skilled trades and vocational careers. High-paying positions like electricians and welders are right at the edge of experiencing the same high demand and shortage of skilled labor. Trade schools provide vocational education to bridge the gap.
As of the start of 2020, the United States has had a historically low unemployment rate for well over a year. This means that most Americans who are seeking jobs, have them. Simultaneously, unfilled jobs, including high-paying skilled trade jobs, have steadily risen for the last few years. This means that more power is in the hands of individual workers who are willing to transition to high-demand careers. Trade school degrees prepare students to fill these high-paying trade jobs and increase their earning potential.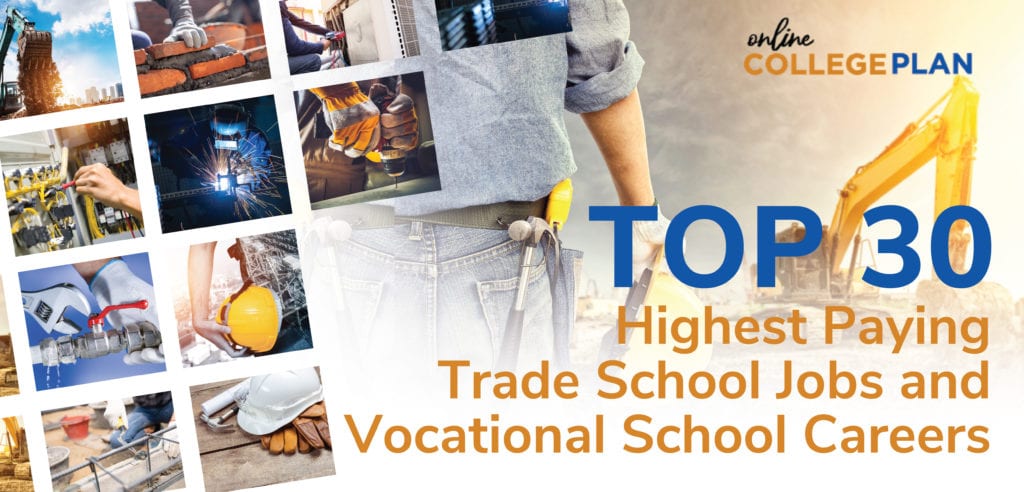 In short, there aren't nearly enough skilled workers to fill the 7.3 million job openings in America today.
So what does this have to do with vocational or trade school?
First off, some of the largest portions of job openings are for skilled trades. These trades often don't require a two or four-year degree but still require some education and hands-on experience. Fields of work that are particularly in demand and can be prepared for with a Trade School diploma include:
Construction Careers
Manufacturing Careers
Welding Careers
HVAC Careers
Plumbing Careers
Electrician Careers
Practical Nursing Careers
And a range of others
These career types can often be prepared for by attending a diploma, certificate, or degree program at a trade or vocational school. Many of these career paths offer salaries much above the average for all careers and don't require paying the much higher fees and tuition of a four-year degree. This makes trade schools and vocational programs some of the best "bang for your buck" higher education options.
In this guide, updated for 2020, we'll take a look at the highest-paying skilled trade school jobs and vocational careers. We'll also answer some of the most common questions individuals have about trade schools and rank some of the best trade and vocational schools in the nation. Students seeking a vocational education should be able to find and evaluate trade schools and find a school near enough to attend in person if they choose. However, there are many trade school programs offered online.
In this article:
What is Vocational School?
Vocational schools — also known as trade schools — provide degrees and certifications that help to prepare you for a given trade or line of work. These schools typically cater to preparing individuals for careers that require training or hands-on experience, yet don't require a full two-year, four-year college degree or graduate school. There are many online schools that provide trade school degree programs.
Some vocational schools are "stand-alone" entities that do not offer any "traditional" college degree programs. While other vocational schools may be part of larger community colleges, two-year colleges, and universities. Additionally, some trade school programs are offered in partnership with high schools or as programs that begin directly after the 12th grade.
In America, trade schools and vocational schools are typically government-sponsored schools that provide transferable credits to two or four-year non-trade-focused programs. In recent years, many vocational schools have also expanded their curriculum to offer some courses on critical thinking, mathematics, management, and so forth, blending the line between traditional two-year degrees and vocational degrees to some extent. With this said, vocational programs do tend to primarily focus on learning skills for a skilled trade.
Is a Vocational School Different Than a Career College?
In America, career colleges and vocational schools are quite different. Career colleges are typically private, for-profit entities that tend to have lower graduation rates, higher student debt, and not as many safeguards in place for students. Typically career colleges offer programs that are less than 2 years in length. While students do often land in careers they are seeking after obtaining a certificate from a career college, there is a great deal less oversight as to the quality and accreditation of these programs.
Vocational schools, on the other hand, are almost always state or federally sponsored institutions, and may also be tied to magnet high schools, community colleges, or can be their own free-standing entities.
When looking for a truly accredited and nationally recognized vocational or trade school, be sure to look for accreditation from the Association of Career and Technical Education.
Additionally, some schools that offer trade or vocational diploma, certificate, or degree programs may be full-fledged universities or colleges. To ensure you gain the highest quality education, potential students should check that these colleges and universities are regionally accredited, the highest form of accreditation for academic organizations in the United States.
The Benefits of Attending a Vocational School
Some of the many benefits of attending vocational school include:
Vocational schools are typically more affordable than traditional degrees
Vocational schools tend to educate and train students directly for a specific trade career, with little coursework that doesn't apply to a students chosen career path
Vocational schools often have good relations with hiring organizations within their region
Vocational school programs can be taken online or in-person depending on the trade
Vocational schools are held to a high standard for instruction by the Association of Career and Technical Education
Vocational schools often provide transferable credits in the event a student wants to transfer to a two or four year degree
Skilled trades offer some of the highest salaries for two year or less educational programs
Skilled trades comprise a majority of skilled jobs available today
Skilled trades offer you the ability to find employment across the nation or start your own business
The average tuition for an entire vocational program is $18,000
The average earning potential of a skilled trade graduate are close to $80,000
The 30 Highest-Paying Skilled Trade Careers For 2020
The 10 Most Affordable Online Trade and Vocational Schools
There are affordable trade schools, vocational schools, and community colleges in all 50 states of America. Depending on where you live, many community college districts offer free tuition for those who live in-district. And several states now have free community college for all in-state students. Of course, not all community colleges offer trade certificates or vocational degrees, and that's where we come in.
Why Trade Schools?
Trade careers can be entered quickly with two or less years of course work. Some trade school and vocation programs are even available for entrance through magnet or charter high schools. Additionally, most trade careers are in high-demand and boast well above average salaries. Coupled with affordable college costs, seeking a skilled trade through a trade school or vocational school can be THE best "bang for your buck" among degree options.
How we ranked trade schools and vocational schools
Here at OnlineCollegePlan, we have years of experience researching what truly makes college affordable, and trade and vocational schools are no different. To construct this ranking we aggregated a list of all colleges, universities, and trade schools offering trade and vocational programs in the U.S. We then narrowed down our selections by pulling data from the U.S. Department of Education's College Scorecard. For each fully accredited trade school and vocational school that qualified for our ranking, we looked at the average cost of annual attendance after financial aid, the percentage of students who received financial aid, and the average earnings of graduates. Schools that excelled in all three of these metrics were included in this years ranking.
Highest Paying Trade School Jobs and Vocational School Careers – Conclusion
Trade schools offer vocational education and professional development. With the development of online schools, the benefits for students has become tremendous. Distance learning with a vocational school can provide valuable career training for a wide range of high paying trade jobs. We hope this ranking of vocational and trade schools helps you with your school search.
You may also want to check out our career profiles, which may also help in your school search for career training programs.
Trade School FAQs
What kind of trade schools are there?
Trade schools may offer job training programs such as construction management or equipment operator, HVAC technician, plumbing, electrician, CNC machining, carpentry, mechanic, truck driving and legal assistant.
How much does trade school cost?
The cost of trade school can vary greatly depending on the skilled trade you are learning and the school. However, trade school tuition is generally less expensive than college and vocational school programs are completed in a fraction of the time of obtaining a bachelors degree.
What are the differences between trade schools and colleges?
A trade school program focuses on learning the skills required for a specific type of job, while a traditional college education is more broad.
Didn't See What You Were Looking For?
Check out the following: