30 Best Career Tools for Trade School Students
Find your degree
Online College Plan is an advertising-supported site. Featured or trusted partner programs and all school search, finder, or match results are for schools that compensate us. This compensation does not influence our school rankings, resource guides, or other editorially-independent information published on this site.
By Jennifer W. Eisenberg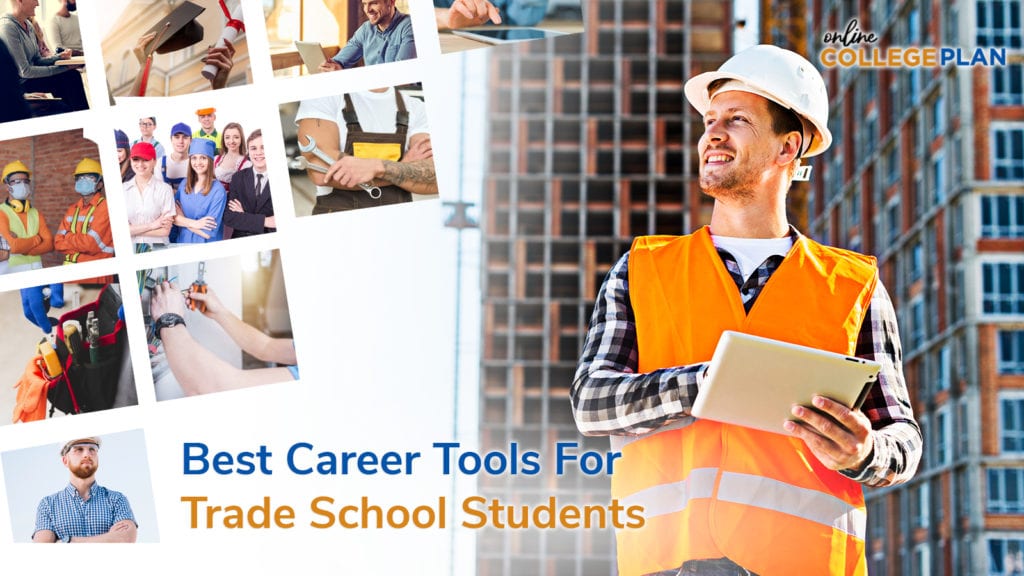 Information on the internet abounds for students who are about to embark on a trade/vocational school education. How to select a career path, and what to expect for remuneration. This information is thick on the ground. Less easy to find, is information on how to find that first job as you approach graduation from your chosen program. Getting into the workforce earlier than if you had taken a four-year route will be a genuine advantage, though the resources and networking for bachelor's programs would likely be more supportive. Note also that the more highly-ranked schools tend to support students in their most popular and well-known programs while the less visible programs may have limited support or job market value. This list of the top 30 career tools for trade school students is meant to help in any kind of job market and can be used to further your job search in some ways you might not have otherwise explored.
Compromise
What are you willing to compromise on for your career? Location? Pay rate? Access to the career ladder? As the low man on the career experience scale, you may not get your pick of the litter job-wise. It is a good idea to enter negotiations, and the job search in general, with the knowledge that compromises will have to be made, and which ones you are willing to put on the table and which areas are mission-critical for you.
Career Planning
In regard to career planning, what is a typical career path in your field? What are the dominoes that need to fall to get you up the ladder? What is your timeline for climbing that ladder? Having an idea of what is typical and what you want out of what is possible can make the job-hunting process smoother.
Experience
If you are a nontraditional student going back to trade school later in life, you may be juggling more responsibilities than some in your cohort, but you may also be more prepared for the rigors of academic study, by your years in the school of hard knocks. Your motivation to succeed and to change your life is your superpower, the well from which you draw your strength. Your experience in less-than-stellar employment situations and even stellar ones can give you perspective and help you to maintain your focus when the going gets tough.
Budgeting
If you are a recent high school graduate attending trade school and looking for that first job, the best advice I can give you is to keep your finances in order from the jump of the first paycheck and sign up with the company retirement plan (if offered) as soon as possible. You get two whole years more in the workforce than the four-year school graduate and those years are on the favorable end of the spectrum in terms of compound interest, which Albert Einstein is said to have called "the strongest force in the universe." I know retirement is not particularly sexy to think about at 20 or 21, but you have already made the not-easy choice of a trade, so with just a little more work, you can assure yourself of a little extra comfort and ease in your golden years.
LinkedIn
Everyone knows LinkedIn is like Facebook for jobs, and we all had a good laugh several years ago at the extraneous amount of email they sent to get us to use their services, but, if you are just starting out, this can be a fantastically useful website. You can get people to endorse you in skills, and you can pass tests and complete trainings to achieve ratings on the websites in your particular areas of expertise.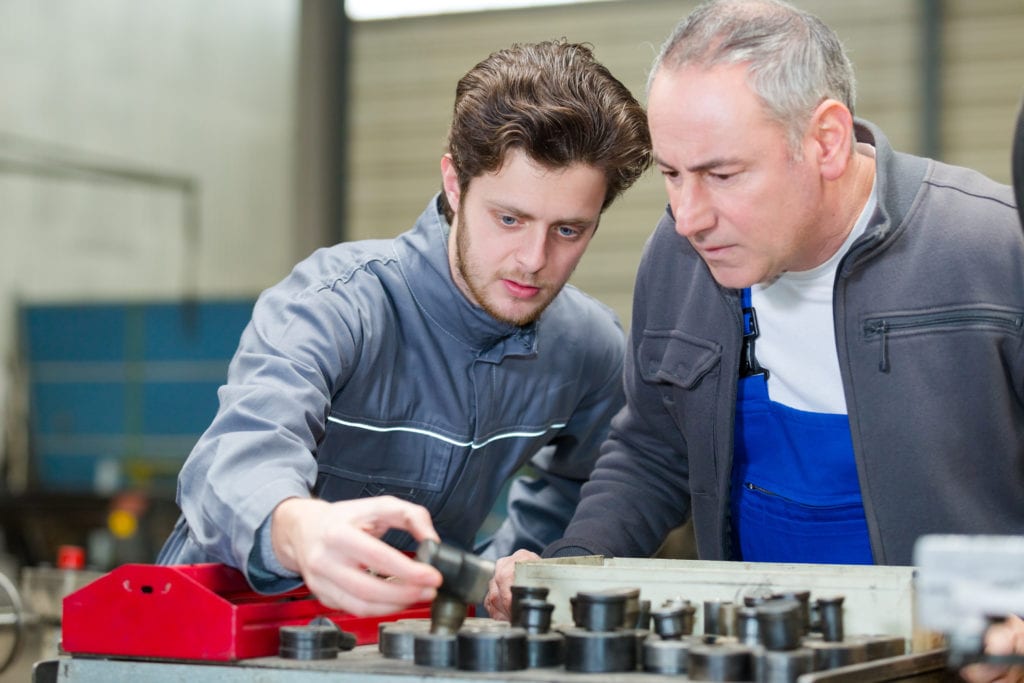 Facebook
Who do you know? Who do they know? More importantly, do the people you know also know that you are looking for a job? Being public (but not too public) about your job search can be a good heads-up to your friends and family of how they can support you. And people going through the job search process need all the support they can get, even if it's just the gentle encouragement of a parent or friend. Never underestimate the affirmation of being observed by a loved one while you are engaged in working.
Online Resume Building Website
While you are still in school is a good time to start keeping track of a document called your master resume. This is not for submitting to any job, but keeping track of every accomplishment you make from the moment you start working until the current moment. You never know when an accomplishment from your first job will come in handy, if you could only remember it. Each job calls for a resume that is specific to the tasks of that job's requirements. So the master resume serves dual purposes: as a repository for all your good efforts and also as a template for future applications. Websites that will help you to build a professional looking resume for cheap or free and copious and easily google-able.
Tallo.com
The Tallo.com site is similar to LinkedIn but especially for college students. With registration, which is free, students gain access to information about scholarship opportunities and virtual career fairs. Those offering these chances pay the site for access to you. It is available for traditional four-year college students and trade school students as well.
USAJOBS.GOV
USAJOBS.GOV is the federal government's hiring website. If the federal government has a need for your line of work, it will be listed here. The site will list the job title, location, and department that is doing the hiring with a brief description of the requirements. The application process will be labyrinthine, but if you can weather it, the work is steady and the benefits are ironclad. As with municipal and state employees, the pay will trend higher for these positions and employee protections are in place in many cases.
State Government Websites
In Alabama, the State Department of Rehabilitation Services offers testing to students who need accommodations, and often, in state scholarships for students to attend a two-year school with those accommodations in place for academic support. Other states have similar programs that showcase workers with special needs and support them through the employment process. This is not just for bigger "visible" special needs. These departments also work for people with less visible special needs like ADHD, autism, and mental illness. Other services that the state government website can offer include the following: jobs offered by those who do business with the state; jobs offered by the state (see more on this later/below); and information on unemployment insurance which can be useful if you find yourself in a "last hired, first fired" kind of situation.
Department of Human Resources
The Department of Human Resources for your city and state can be an invaluable resource. These websites will list job openings with the city and state of your choice. Working in the public sector can have a lot to recommend it. Solid benefits and (often) union representation can come with employment. If these sites have uses for your services, the pay is also often higher than in the private sector. You may have to take an abilities test and wait for a job opening, but it could be worth biding your time and landing a secure and long-term position.
School Employment Office
Similar to the state office mentioned above, the school employment office has a vested interest in seeing you gainfully employed. It's better (obviously) for you, and it looks good for them. Happy people all the way around. You can visit this office for help with your resume, to see who in your area is looking for those with your skill set, and also they often hold mock interview sessions to help prep you for the big job interview. Also, they often sponsor career fairs. Go to all of these, if possible. Get to know the recruiters. These people have jobs to offer, and like many of the opportunities on this list, may actually be a job you are interested in, in the first place, depending on your line of work.
Myers Briggs Type Indicator
Knowing what type of personality you have, in a broad sense, can help you find where best you fit into things, both in work and life. This Myers Briggs test is free and available online and easy to take. You might as well familiarize yourself with it, so that you recognize it, as many companies use it as part of their hiring process. Is this cutting-edge science that will define your personality in highly specific terms that will explain your life to you? Honestly, no. But it gives you a talking point, and a reference for the application process and possibly insight into how you operate in society.
Work Your Network Offline
Facebook and LinkedIn are all well and good, but as Sesame Street asks, "Who are the people in your neighborhood? The people that you meet each day?" These are people that will know about job openings in the area as well as maybe having an idea of what the culture at that workplace is like. In the material that follows, we explore several aspects of the community surrounding your field, but many avenues of approach that exist in the real world will be up to you to see and utilize.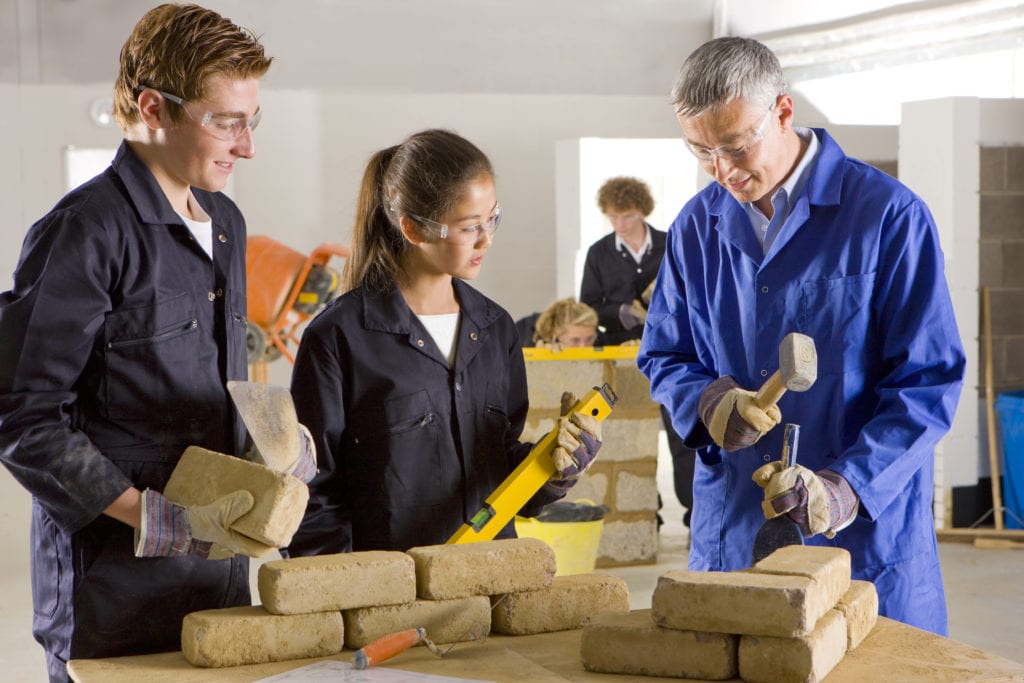 Community Service
Find a community in need of your services and find a way to meet that need – think outside the box as they say. A friend of mine is an ASE certified mechanic, and he wanted to be his own boss, so he started an automotive shop as a non-profit, fixing cars for those who can't afford repair. Not everyone is in a position to spend as much time fundraising as they do actually working, but look around and see where in the community there are gaps in access to the services you offer. If you can find a way to fill those gaps, that's a career, right there.
Professional Organizations
The professional organization that grants you your license to operate in your chosen area may have some career advice. Is there a board certification to pass before you can start in your field? Who offers and proctors this test? Sometimes these organizations are in the know about opportunities, and sometimes these organizations are themselves hiring.
Recent Graduates
Recent graduates of your program who have gotten jobs that you find interesting can be a source for information. Are you still in touch with any upperclassmen who have gone on to gainful employment in your field? Are your teachers in touch with any of these people? These people are the equivalent of the GlenGarry GlenRoss leads from the eponymous David Mamet play. These are the good leads.
Union or Trade Group
Does your field have a local union hall or trade group? Like the people who offer certification, these locations are hotbeds of local gossip on job openings as well as potential hirers of talent themselves. From the local pipefitters to the homebuilders association, these people should have their ear to the ground regarding open positions in the area, as well as other areas of the country where your skills could be in need. If a region, say in the West, just experienced a lot of wildfire, chances are that it will be a good market for construction and electrical and plumbing workers.
Teachers
Do any of the teachers in your program have any leads? Ask the teachers in your program what they know about the hiring climate in your area. Is there another locale they would recommend if it is not so hot at the site of your matriculation? How did they get into teaching themselves? Is that something you would be interested in pursuing at a later stage in your career? What kind of professional development is necessary in your field to teach? These are questions that you can ask your teacher and yourself as you consider what you want out of your career. These folks may be another union-based lead, actually.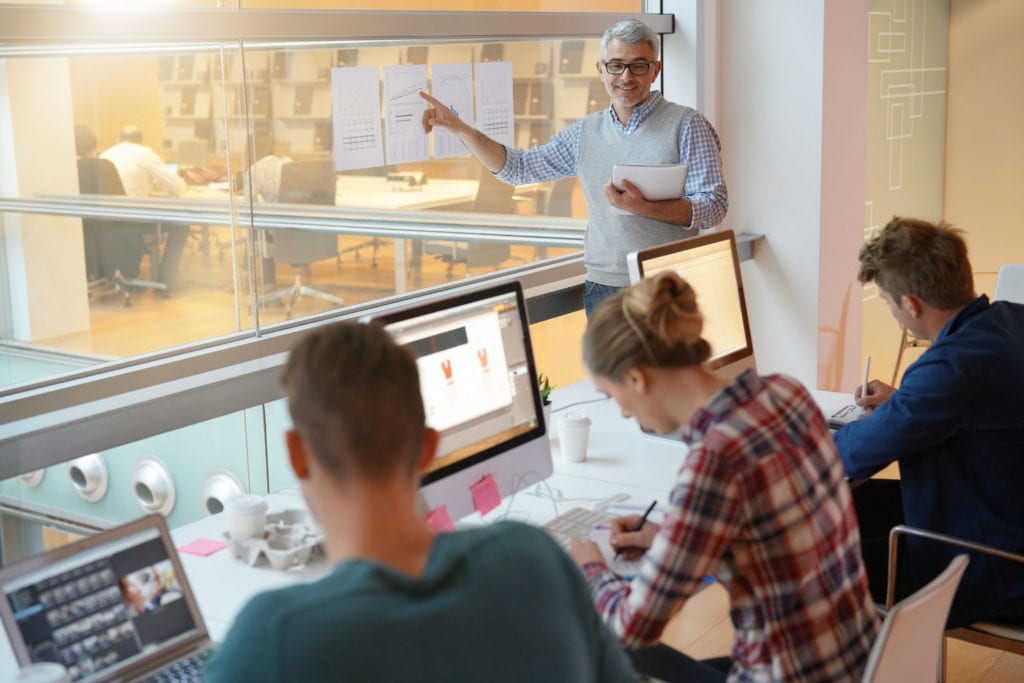 Financial Aid Office
Remember the briefing you got upon entering school and check back with your student loan office before graduation to see what your options are. They will be more than happy to help you as they don't want you to default either. You don't want a bad credit report coming between you and solid employment. You have six months after graduation to make payment arrangements for your student loans. Then they come due. Make sure your affairs are in order in this department as having loans in default is ugly and will show up on your credit report, basically forever, as they cannot be expunged in bankruptcy. Many jobs take your credit report into account when hiring, so be sure you can clear this low hurdle. Your loan processor will work with you almost endlessly as long as you act in good faith. It's ignoring them that gets you into trouble.
Skilled Trade Job Boards
These are specific boards that list jobs nationwide (and sometimes worldwide) in your field. You should be able to filter by experience needed and location to find just what you are looking for. From TradedUp to energyjobline to literal skilledtrades.com, the job sites are numerous. Your faculty and support staff will probably help you narrow your choices to the ripest lists for your current situation.
Internships
Can you find internships or part-time work until you find your full-time best fit? Maybe you passed the state test with flying colors and are a first-tier contender, only waiting for the job to come open so you can interview and, hopefully, land it. What do you do in the meantime? Can you find work in your field (or in a related field) to bide your time? Can you use the time to gain experience somehow? I understand that not everyone has the resources to take an unpaid internship, but if you do, this can be a valuable experience both in working and networking terms. Also, consider relocating, if you have the funds. Many states are experiencing a brain drain as young people leave for the bright lights and the big cities and will pay for skilled individuals to relocate to their area either in the form of student loan support or offers of housing assistance or other remuneration not directly related to your employment.
Promote Yourself
Make a personal website for yourself detailing your experience and career goals. Have business cards printed up to hand out with your new web address on them. Maybe put your resume high points on the back of the card. Many sites, like WordPress, will allow you to make a site for free in exchange for their name in your domain name. But you can have your own domain name for less than $50 a year. Websites are not hard to make, just make sure yours is easy to read and appealing to look at. No angry fruit salad color combos (this was a typical mistake in the early days of the internet, orange backgrounds with multicolored text and highlighted hyperlinks; it was a nightmare to navigate, especially if you suffered from migraines or the like), just your resume and maybe some samples of your work in a cleanly designed template with compelling text and visuals.
Start Your Own Business
Is starting your own business a feasible option for you? Not everyone can, but if you do have this option, or if you find an opportunity to step into an already established business in an ownership role, this can be a good way to exercise your craft and be your own boss. Additional coursework in accounting and entrepreneurship can be helpful if this is the path you wish to proceed upon.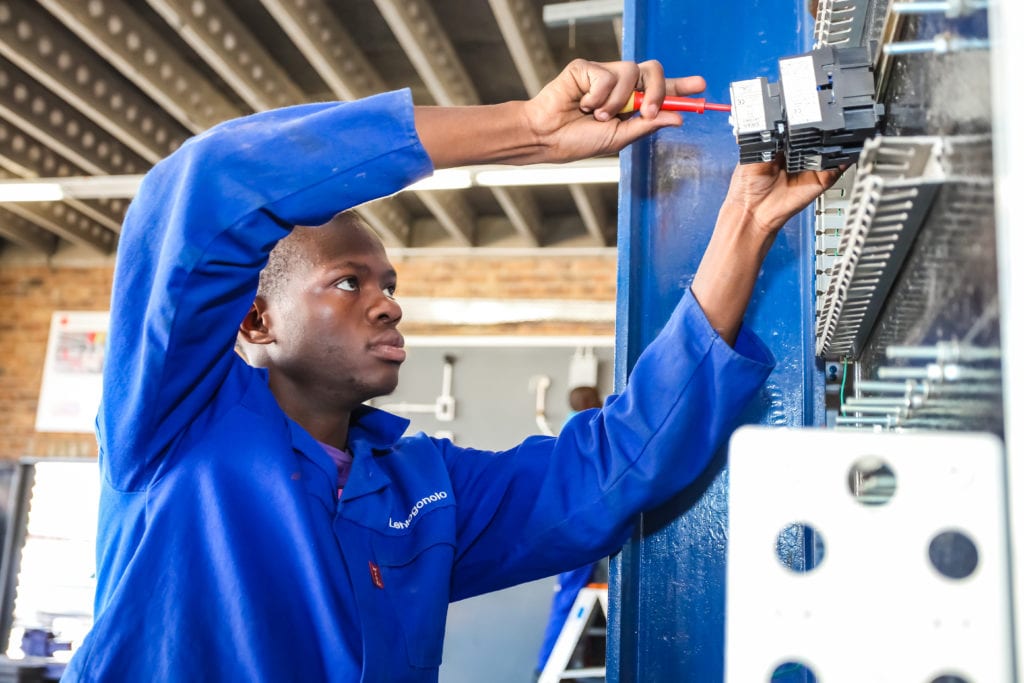 Program Accreditation
Is your program accredited by a different body than the one offering the certification you need to practice your craft? This, too, is a potential employer for people of your skill set. And a source of information on career paths and trajectories for your field. Leave no stone unturned as you look for work. The economy has been trending grim for a few months, so the job search will require ingenuity and inspiration to continue, especially if you are not immediately successful in landing ideal work.
Creativity
Be creative. How can you make yourself stand out from the crowd, while still signaling that you are a team player? Anything you can do to differentiate yourself from the pack is a net benefit to your job searches, such as distinctive business cards or creative hashtags,
Social Media Content
Podcasts, internet content writers, and YouTubers in your field can be a great source of information. These people have support staff and writers and technicians they rely on to produce content. Not only can you access these people to glean their knowledge of your area of expertise and expand your experience, but you can also reach out to them as a hopeful future employee. Just remember writer John Scalzi's rule of emailing people you don't know well. "The fail mode of clever is sounding like an ungrateful jerk." Always be gracious, and if you are trying to be clever, be very very careful. You are essentially asking for a favor and you are entitled to no one's help.
Follow-Up
One thing that you cannot rely on is hearing back from your prospective employer after an interview with a negative answer. This is a trend that has only strengthened since the recession of 2008. Hearing a "we have decided to go into a different direction (ie, away from you) with the position," is an awkward conversation that most employers are choosing not to have any more. Give them a call if you don't hear anything in the timeline they suggested in the interview and then give them a call or two and just let it lie. You do yourself no favors by calling frequently to check on the hiring status. These people still have a business to run, in addition to being job creators.
Thank Yous
The thank-you note or follow up email after an interview is always a classy touch. Just make sure you hit the website to make sure everyone's name is spelled correctly (or take notes during the interview and confirm this) and assure yourself that the letter will be routed correctly in the addressing phase of operations. Just one thank you note or email. If you send an email, a follow-up question is a good way to show that the interview got you to cogitating and also raises the chances of an email back, which while it is not a guarantee of a job, is one more point of contact between you and a prospective employer, and if you can sustain the conversation (justifiably) over several emails, they may even prove a profitable source for leads even if you don't get that particular job.
Sell Yourself
In GlenGarry Glen Ross, the salesmen are told to "Always Be Closing." When you are looking for a job, or even working a job, you are a salesman for yourself. You may be lucky to have a built-in hype person in the form of a partner or bestie, but you may have to fill this role for yourself, too. Your motto should be "Always Be Applying," whether to a job for employment or applying yourself to the job after achieving employment. And then reward yourself with a coffee. Coffee is for Appliers. And Hype Folx. The perfect hype person will have you convinced that you are the person to fill this job, and that you are the perfect person to do this job better than anyone has in a long time. Even if it's just you, standing in front of your mirror telling this to yourself, it's a worthwhile talk to have.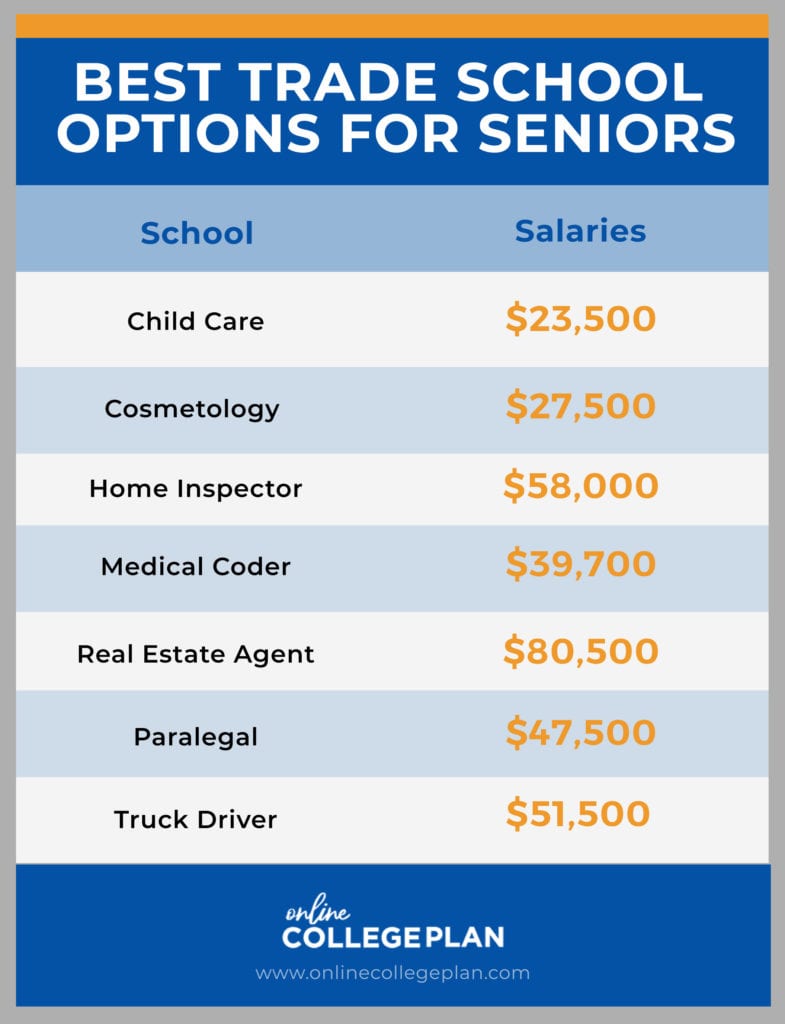 Related Articles:
Best Trade School Options for Seniors
Top 30 Highest Paying Trade School Jobs and Vocational School Careers