Liberty University Online – Online Reviews, Accreditation and Notable Alumni
Find your degree
Online College Plan is an advertising-supported site. Featured or trusted partner programs and all school search, finder, or match results are for schools that compensate us. This compensation does not influence our school rankings, resource guides, or other editorially-independent information published on this site.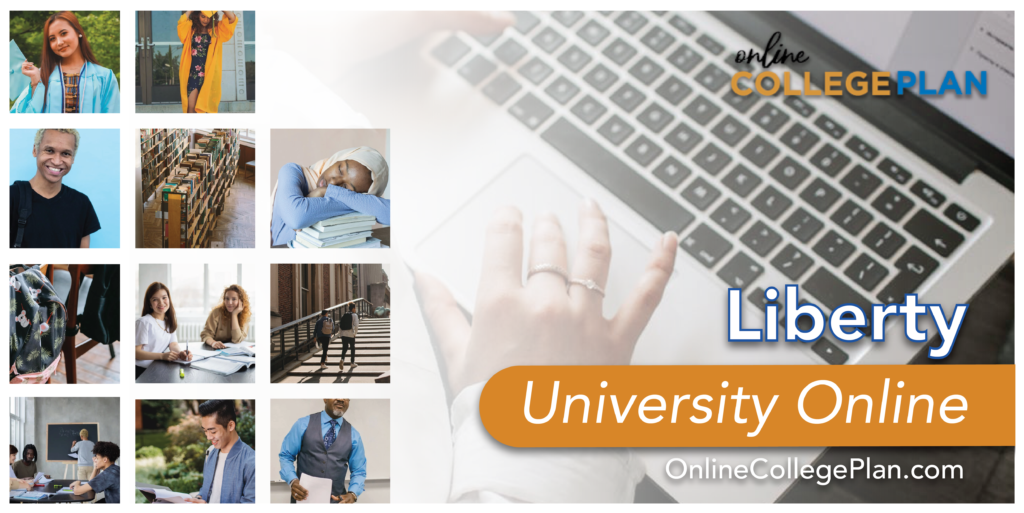 Liberty University was founded by the evangelist Jerry Falwell in 1971. At the time, the school was named Lynchburg Baptist College and Jerry Falwell was serving as Senior Pastor of Thomas Road Baptist Church. The school became known as Liberty Baptist College in 1976 and became Liberty University in 1984 when it obtained university status.
Liberty University is the largest Christian university in the world by enrollment with on-campus as well as online students. The school considers itself as a Christian academic community and supports both the intellectual and spiritual development of its students. The code of conduct for the institution is referred to as "The Liberty Way" in order to uphold and instill high moral values. Since 1999 the university has had a relationship with the Southern Baptist Conservatives of Virginia, having two members on the university board of trustees. The current president of the university is Jerry Falwell, Jr.
The liberty university acceptance rate is about 24% with around 47% of those students enrolling.
Prospective students are encouraged to check out Liberty University tuition page which can be found here. Also, the Liberty University Financial Aid homepage is located here.
Liberty University Ranking
OnlineCollegePlan has Liberty University Ranking at:
Online Programs Rankings by US News & World Report show that Liberty University is consistently rising to the top, as most of these numbers are out of more than 1,200 programs surveyed by them:
#87 (tie) in Best Online Graduate Nursing Programs
#92 (tie) in Best Online Graduate Business Programs (Excluding MBA)
#127 (tie) in Best Online MBA Programs
#148 (tie) in Best Online Bachelor's Programs
#174 (tie) in Best Online Graduate Education Programs
Also, US News & World Report found Liberty University ranking for 2018:
#231-#300 in National Universities
#147 (tie) in Best Undergraduate Engineering Programs
Meanwhile, Niche has Liberty University ranked highly in their National categories and either best or close to the best in most categories for Virginia.
Forbes has ranked Liberty University among the Top 25 Low Debt Private Colleges in the nation.
Also, Liberty University recently received the honor of becoming the first Purple Heart University in the state of Virginia as recognized by the Military Order of the Purple Heart (MOPH) for the university's dedication to supporting military members, veterans, and their families.
Not only does Liberty University continually get excellent rankings, but students are encouraged to check out the Liberty University online reviews such as at Niche or Facebook. It should be noted that many of the poor reviews are due to no alcohol or drugs being allowed on campus. For those attending online, those factors do not really enter into the picture, however, if a student is intending to enroll at Liberty University, they should know that this is often part of attending this faith-based institution. Also, some less flattering reviews are based upon political stance and not school quality.
Where is Liberty University?
Liberty University is located in beautiful Lynchburg, Virginia which is set amid the Blue Ridge Mountains and along the James River. Scenic wonders are plentiful in the area and visitors can take advantage of local parks and trails. Lynchburg is rich with culture, museums, special events, shopping, and dining experiences aplenty.
One of the major attractions in Lynchburg is the Liberty Mountain Snowflex Centre located on top of Liberty University's 5,000-acre mountain. In 2005, the idea for the centre came about when seeking ideas on how to utilize the mountain property. Many students, locals, and tourists are happy to visit for year-round skiing, snowboarding, and tubing. The ski and snowboard slopes are made of dryslope technology, Snowflex, and is terrific for beginners as well as more advanced snow sports enthusiasts.
Interesting Facts
Liberty University is the seventh-largest United States college or university by enrollment, which is around 110,000 students on campus and online combined.
Also by enrollment, Liberty University is the largest Christian university in the world.
Liberty is the largest private, non-profit university in the United States by enrollment.
The 41st U.S President, George H.W. Bush, was the first sitting U.S. president to speak at Liberty University's commencement in 1990.
The United States 45th President, Donald J. Trump gave his first college commencement speech as sitting president at Liberty University in 2017.
Online courses
Liberty University Online offers students a wide variety of degree options available in a convenient and flexible online format. Liberty University online degree programs can be viewed here.
Liberty University Online Academy
The school features Liberty University Online Academy which is a division of the school which participates in K-12 learning as well as dual enrollment. The LUOA has been around for a decade allowing students to participate in a private online learning experience with a structured and quality learning environment.
Accreditation: Liberty University is accredited by SACSCOC – Southern Association of Colleges and Schools Commission on Colleges. You can visit LU's accreditation page here.
Motto: Knowledge Aflame
Mission: "Through its residential and online programs, services, facilities, and collaborations, the University educates men and women who will make important contributions to their workplaces and communities, follow their chosen vocations as callings to glorify God, and fulfill the Great Commission." For more about the purpose and mission as stated by Liberty University, please visit the full mission statement.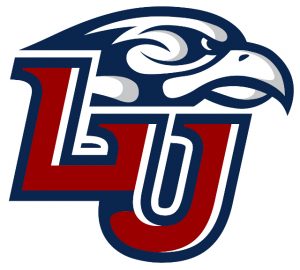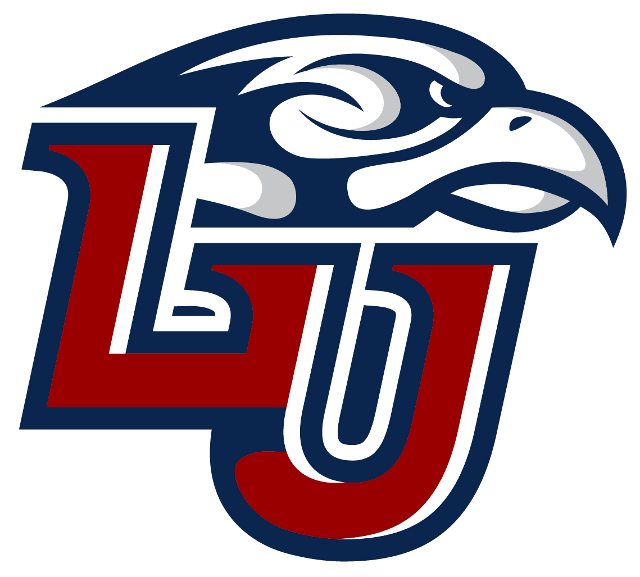 Liberty University Mascot: Sparky
Liberty University Athletics Nickname: Liberty Flames
School Colors: Red, White, and Blue
Liberty University Notable Alumni
Jerry Falwell, Jr. – Son of founder, Jerry Falwell and president and chancellor of Liberty University
Jonathan Falwell – son of Jerry Falwell and senior pastor of Thomas Road Baptist Church
William Franklin Graham IV – evangelist & grandson of Billy Graham
Janet Vestal Kelly – former Secretary of the Commonwealth of Virginia
Chad Graham, Caleb Grimm, Kyle Kupecky, & Alan Powell – Members of the Christian rock band Anthem Lights
Alex McFarland – Director of Christian World View at North Greenville University
Susan Wise Bauer – author and English instructor at The College of William & Mary
and many, many more
For more information or to connect:
Website: https://www.liberty.edu/ OR https://www.liberty.edu/online/ to jump directly to online programs.
Facebook: https://www.facebook.com/LibertyUniversity OR https://www.facebook.com/LibertyUniversityOnline
Twitter: https://twitter.com/libertyu OR https://twitter.com/libertyuonline