Guide to Online Colleges for Christian Students
Find your degree
Online College Plan is an advertising-supported site. Featured or trusted partner programs and all school search, finder, or match results are for schools that compensate us. This compensation does not influence our school rankings, resource guides, or other editorially-independent information published on this site.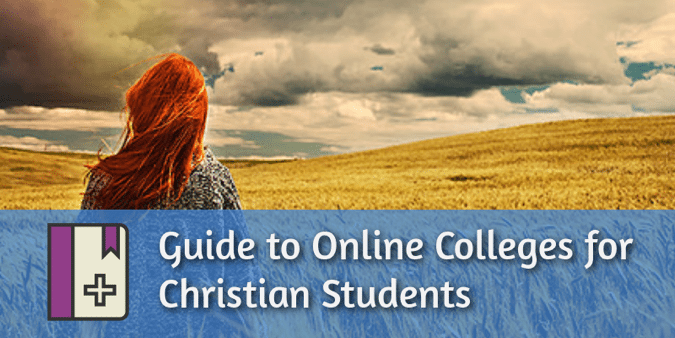 Christian students may encounter unique obstacles while planning for college. Among these obstacles is finding a school that will provide an education backed by Christian values, and will also equip you with the tools all Christian students need to succeed in every aspect of life.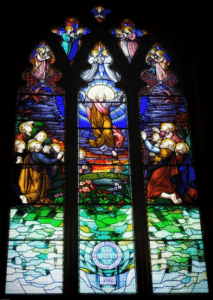 In addition to all of this, many Christian students already have prior family, work or ministry responsibilities and may not be able to enroll into a traditional on-campus program. We have written this guide to help you continue your walk with Christ on the life­ changing path towards obtaining an online college degree.

In this guide, we highlight some online faith-­based schools that have high ­quality degree programs, some degree program options that you might like to pursue, and also reinforce the importance of Christian students obtaining a degree from a faith­-based school.


Featured Programs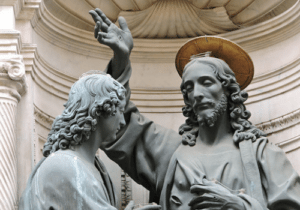 Attending a Christ­centric school, whether online or in ­person, is very important for Christian students for numerous reasons. The primary reason is a Christ­centric school will not only provide you with an education that will allow you to have a positive impact in your community, in your church and even in the world as a whole, but it will also provide you with a greater understanding behind the values of the Christian faith. This is an important part of obtaining a broader perspective on the nuances of God, a perspective that can only be gained by living it every day, in every aspect of our lives.
Another reason to attend a faith-­focused school is because God speaks through others more often than we could ever fully realize. He often puts these people in our lives to help show us the way.
Online College for Christian Students
Christian students who are enrolled in an online program offered by a Christian or Christ-­focused school will not only have spiritual professors at their disposal as a resource, but they will also be able to reach out to the many upperclassmen who are also enrolled at the school. Those who are a bit further along the road of academia than you are able to lend their wisdom, obtained from experience.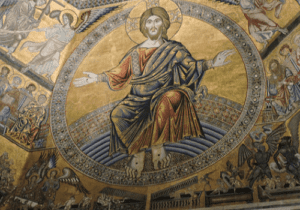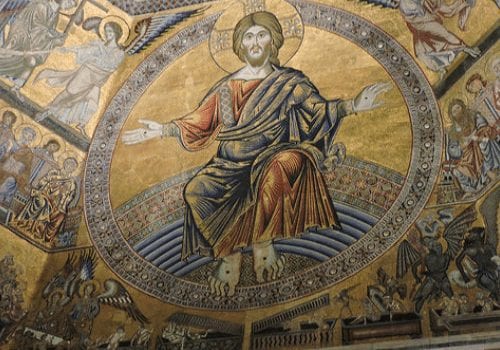 More than likely, as most Christian students do, you will face challenges that seem beyond your wisdom while attending your online classes. However, the environment that is provided by a faith­-centered college can be an excellent place to find answers to any questions you may have­­ — both questions of faith and more secular questions about the math homework. ­­Online college gives Christian students access to peers who are walking along the path of life with God as you are. You will be able to reach out to other Christian students either in online discussions scheduled by your school, or through online social platforms.
A post-secondary education received from a school that places strong importance on the Christian faith and values will help to mold you into a more well­-rounded Christian, which will have not only a positive impact on your life, but a positive impact on countless lives that you will touch in your daily walk with Christ.
"For you have been called for this purpose, since Christ also suffered for you, leaving you an example for you to follow in His steps" (1 Peter 2:21)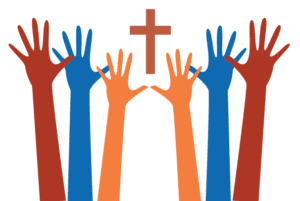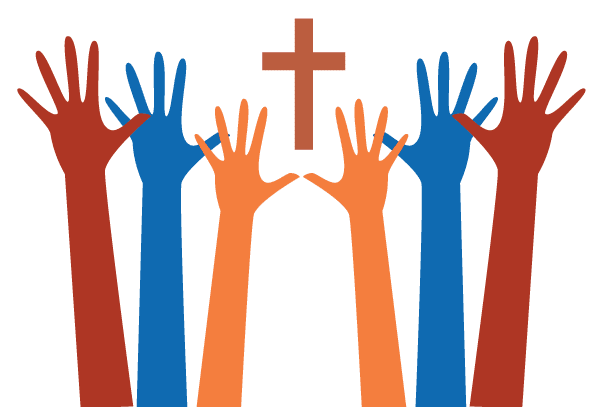 As Christians, we must be the hands and feet. We must continue to embody our faith, and live in His image as we were called. We work towards making the world a better place, speaking out against injustices in His name, spreading His word and sharing most importantly, His unyielding love.
A college education in the hands of a Warrior of Christ acts as a sword of truth, dispelling ignorance and helping us to fight against injustices in the world more swiftly. However, a weapon of this caliber will lose all of its efficacy if it is not wielded in righteousness. Because of this, it is extremely important that you do not lose sight of what God expects of us as His children and that you do not stray from the path He has laid.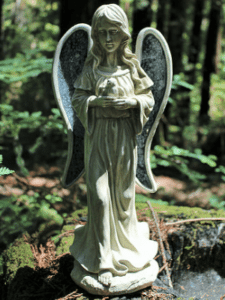 By placing the education that you receive from God before the education that you receive through any number of quality online Christian degree programs available, you will be able to have a greater understanding of what God expects of you personally.
By having a better understanding of His expectations, you will be able to more easily follow the path that He has set out for you.

God will continue to lead you in the path he has set for you, but only if you continue to seek Him at every turn.


Ensuring that you get the most out of your faith­-based education as a Christian student is the best possible path towards becoming an effectual Christian professional. By enrolling in a quality and reputable online Christian college program, you will be able to become a more effective Christian.
Our efficacy as soldiers of Christ is particularly important in today's day in age when there is so much more temptation­­ and easier access to more sin than ever before. As an effective soldier of Christ you will be able to more easily make your community and the world a better place for all of us.

To help facilitate this, we have researched and hand­picked five schools that have strong morals and that are zealous in their faith, which also offer online degree programs for Christian students.
We have also researched some of the best degree programs that will help you to spread the Gospel in different ways, one of which might suit you.
"Put on the full armor of God, so that you can take your stand against the devil's schemes. For our struggle is not against flesh and blood, but against the rulers, against the authorities, against the powers of this dark world and against the spiritual forces of evil in the heavenly realms." (Ephesians 6:11­,12)

Liberty University: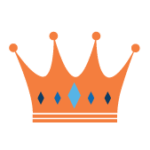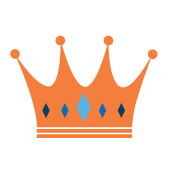 Liberty University is a private and non­profit Christian denomination university that has many online degree programs and certification programs available for students to choose from. The school maintains a strong Christian approach to education, and strives to back the education provided with a call for moral obligation, which in turn produces many conscientious and faith­-filled professional alumni.
School's Website: https://www.liberty.edu/
Colorado Christian University: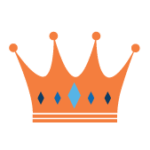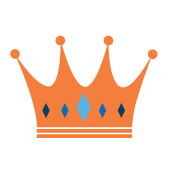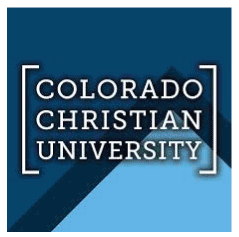 Colorado Christian University is a private, interdenominational Christian liberal arts university with a strong online presence. CCU's mission is to "cultivate knowledge and a love of God in a Christ-­centered community of learners and scholars, with an enduring commitment to the integration of exemplary academics, spiritual formation, and engagement with the world." The school achieves this through a strongly Christian­ backed education, a strongly religious atmosphere for both students and faculty and many faith-centric clubs.
School's Website: https://www.ccu.edu/
California Baptist University: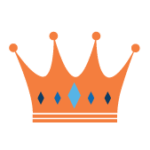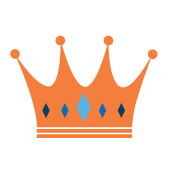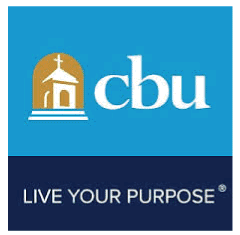 California Baptist University is a private, Baptist-­affiliated liberal arts university that has a myriad of online degree programs available for students to choose from. The school's motto is, "Live Your Purpose" and they ensure each student that attends one of the school's many programs are actually able to live their purpose by providing these students with a Christian-­based and high ­quality education.
School's Website: https://www.calbaptist.edu/
University of St. Francis: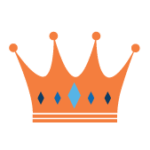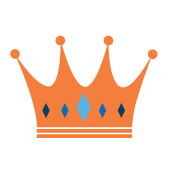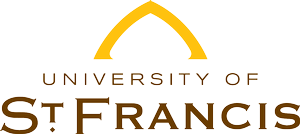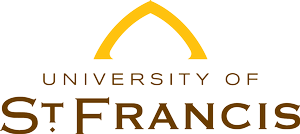 The University of St. Francis is a Catholic and Franciscan university in Joliet, Illinois that offers many online degree programs to students. The University of St. Francis employs a dedicated and dynamic faculty and staff who maintain strong religious ties.
The faculty and staff as well as the school's codes of ethics and program structure make for a sound religious­­ specifically Roman Catholic­­ environment in education and college life. These administrative qualities help shape students and teachers in bettering their ideals.
School's Website: https://www.stfrancis.edu/
Saint Leo University: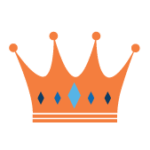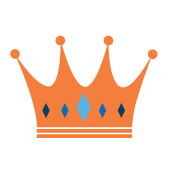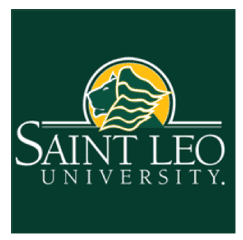 Saint Leo University is a private, nonprofit Catholic-affiliated university with an extensive online catalogue of courses. The university is strongly associated with the Holy Name Monastery­­a Benedictine convent ­­and Saint Leo Abbey, another Benedictine monastery. The university and the abbey are both named for Pope Leo the Great, Pope Leo XIII­­ who was Pope at the time ­­and for Leo Haid ­­the abbot of Mary help Abbey in North Carolina at the time ­­who participated in founding the university and served as its first president.
School's Website: https://www.saintleo.edu/
By calling upon the following verse in times of need, you will be able to achieve educational success in the name of God, even if your path to a Christian­-based education might be arduous:
"How much better to get wisdom than gold! To get understanding is to be chosen rather than silver." (Proverbs 16:16)
By understanding the importance of being educated and having a greater understanding of not only the world but of God and the Christian faith, you will be able to make it through any trials and tribulations that you might have to endure for the sake of education.

A degree in Christian studies may be the right choice for those individuals who have both a strong faith in their religion and a desire to help others with their religious ­oriented questions and spiritual development. These Biblical Study degree programs might also be pursued by Christians who simply want a deeper understanding of the religion as a whole. With a degree in Christian studies, students may be qualified to work in the clergy, as a ministry director or in a foreign or domestic missionary.
A degree in Practical Theology is usually chosen by those individuals that wish to gain a different perspective on the various aspects of their religion.
Students who decide to seek a degree in Practical Theology generally have the same career options as those that choose to pursue a degree in Biblical Studies. The main difference between these two degree programs is that a Practical Theology degree is more generalized. Some career options include: missionaries, religious leaders and religious scholars.
Philosophy and Apologetics:
A degree in Philosophy and Apologetics will provide students­­ upon successful completion of the degree program­­ with all of the knowledge and skills needed to eloquently and persuasively argue the evidence of the Christian faith to those that do not believe or are unsure of their beliefs. With this degree, you will be able to reach a wider audience, allowing you to more effectively spread the Gospel. Careers for those that obtain a degree in Philosophy and Apologetics include careers in the church, parachurch and independent ministry work.
A degree in Preaching Ministry is usually pursued by those that wish to become pastors and preachers in their ministries. A Preaching Ministry degree program usually offers many different focuses, depending on what kind of minister the student wishes to become. These focuses include Global Ministry, Children and Youth Ministry, Family Ministry, Administration, Preaching and Urban Ministry.
With a Liberal Arts degree, students will have a wider range of career options available to them, and by obtaining their Liberal Arts degree from a Christian­centric school they will still be able to strengthen their relationship with God. Even though most of the career options available to those that have obtained a Liberal Arts degree are secular careers, students that decide to take this educational path will still be able to spread the word of God and provide faith guidance to their communities in careers such as Public Relations, Sociology, Psychology, Human Resources and Social Work.
For those seeking to become leaders in their churches, please always keep this close to your heart:
"Pay careful attention to yourselves and to all the flock, in which the Holy Spirit has made you overseers, to care for the church of God, which he obtained with his own blood." (Acts 20:28)
and you will become a rock upon which your congregation can build a strong spiritual foundation.

Pastoral Care and Counseling:
With a degree in Pastoral Care and Counseling, Christian professionals will be well­-equipped and eligible to pursue a career Christian­-based counseling within the church. Being able to ease the mental and spiritual suffering of others is a great gift and will allow individuals to become beacons of light within their congregations. Pastoral Care and Counseling can be of benefit to many people within your religious community and church, and this service can also be sadly lacking in many areas, despite the great need for it.
Psychology, ­Christian Counseling Focus:
A degree in Psychology with a focus on Christian Counseling will allow you to pursue a Christian­-focused counseling career outside of churches and parachurches. The types of careers available to those that have obtained a degree in Psychology with a Christian Counseling focus include Counseling careers at secular counseling institutes such as private counseling institutes, hospitals and state­ or government-­funded institutes that provide counseling services and counseling careers within your parish.
Christian­-Based Drug and Alcohol Addiction Counseling:
With a degree in Drug and Alcohol Addiction Counseling, you will be capable of easing the suffering of addicts and helping them to break the sinful chain of using and abusing various substances through Christian and faith-­based counseling. By easing their suffering and helping them to come clean, you will be providing them with the invaluable service of being able to walk closer to the Lord, which will in turn help you to walk closer to the Lord.
Christian-­Based Crisis Counseling:
A degree in Crisis Counseling will allow you to pursue a career in counseling that is specifically aimed at assisting those that have gone through extreme trauma and are suffering from acute mental distress such as Post­ Traumatic Stress Disorder(PTSD). By helping these individuals to overcome their mental distress through Christian­-based counseling, you will have an extremely positive impact on these individual's lives. This assistance will help them to become whole again, as PTSD and other acute mental distress illnesses can easily break someone's spirit.
Christian­-Based Social Work:
With a degree in Social Work, you will be able to pursue a career with a number of different agencies and institutions such as Public Welfare Agencies, private agencies that offer children services, Residential and Foster Care agencies and Adoption agencies to name a few. By being employed in these kinds of careers, Christian professionals will be able to not only help children to have better mental and physical health, but to also help them to have better lives overall and to have a better relationship with God. "Train up a child in the way he should go; even when he is old he will not depart from it." (Proverbs 22:6)
Remember,
"The Lord is near to the brokenhearted and saves the crushed in spirit." (Psalm 34:18)
Because the Lord is near to the brokenhearted and saves those with crushed spirits, so too should you strive to be and to do your best to ease their spiritual suffering.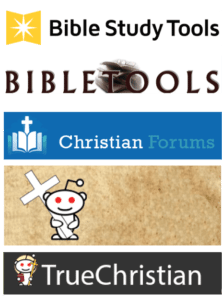 Bible Study Tools is a free, online bible study application. The site provides students of Christ with various options that will help them in their spiritual journey, such as the ability to take notes, find specific verses, read the Verse of the Day, search through popular bible verses and listen to bible commentary.
Bible Tools not only allows interested individuals to read the bible online for free, but it also allows these individuals to look up Biblical definitions in the site's comprehensive and exhaustive collection of Biblical phrases and words in an easy-­to-navigate and user-­friendly manner.
A gathering place for Christians to discuss all things Christ, to seek out like-­minded individuals and to connect on a deeper level than most other online Christian forum sites are able to provide.
A subreddit on the online website "Reddit" that allows users to share their experiences in Christ and to read about other people's experiences. This is a safe place for Christians to discuss all aspects of the bible and the faith.
A second, smaller subreddit on the online website "Reddit" that is a more tight ­knit community due to its size. This is also a safe place for Christians to discuss all aspects of the bible and the faith, and to connect with others of the faith.

Obtaining an education while maintaining spiritual growth can be a difficult task, but in God all things are possible. We wish you luck in your educational endeavors, and we will keep you in our thoughts and prayers. Thank you for reading, and God bless!