Find your degree
Online College Plan is an advertising-supported site. Featured or trusted partner programs and all school search, finder, or match results are for schools that compensate us. This compensation does not influence our school rankings, resource guides, or other editorially-independent information published on this site.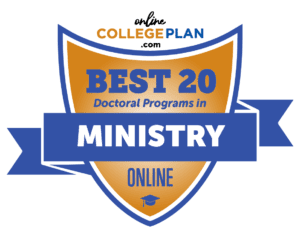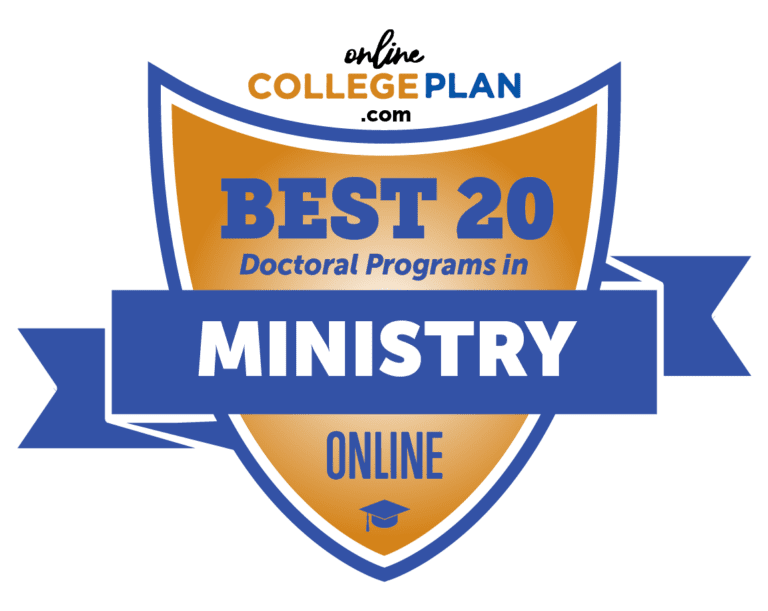 Online doctoral programs in ministry, or Doctor of Ministry programs – D.Min for short – are professional degrees for those working in religious ministry. As a doctorate, it is considered a terminal degree in the area of ministry. Prerequisites for those who wish to obtain a Doctor of Ministry degree include having a Master of Divinity degree in most cases.
For many who work in ministry, it is a true love and they have a passion to serve God and to do His work on the Earth. Earning a Doctor of Ministry helps those working in ministry to fulfill their passions and gives them a sense of completion in their education. Reaching the highest educational degree in ministry can offer a sense of satisfaction in their commitment to the ministry.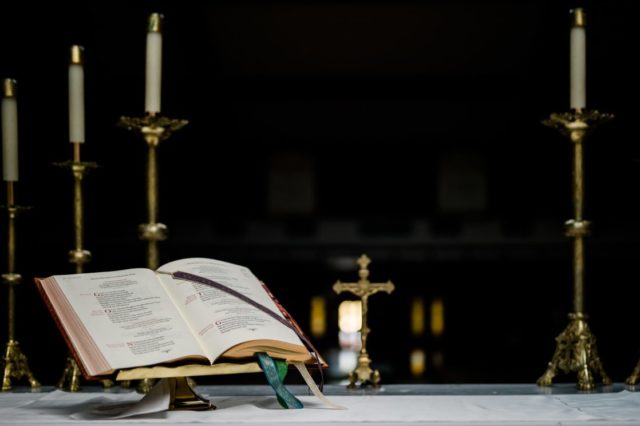 Featured Programs
"The ordinary ministry is that which receives all of its direction from the will of God revealed in the Scriptures and from those means which God has appointed in the church for its continual edification."
Our goal is to bring information about the individual programs to our ranking for the sake of comparisons. However, in some cases, there is much more information provided to the general public regarding the programs and others may only offer minimal details. For this reason, program descriptions may vary in details and any new information may be added or updated as it is made available.
As with many online doctoral programs, there are often residency requirements involved. Some may require more in-person visits than others. In the interest of variety, hybrid programs were not excluded from the ranking. Prospective students are able to follow the links to request more information about the programs listed in this ranking.
What is a Doctor of Ministry Program?
A Doctor of Ministry program is a post-graduate program in the ministry discipline. The Doctor of Ministry program is a terminal degree and usually follows a Master of Divinity degree.
DMin programs are often designed with pastors, youth ministry leaders, urban ministry leaders, mission leaders, and educators in mind. Other potential careers include Christian author, speaker, theologian, professor, teacher, or those who work in missions agencies or non-profit organizations.
Doctor of Ministry programs can have a variety of concentrations or specialization, such as:
Evangelism
The Psychology of Religion
Homiletics
Apologetics
Spiritual formation
Ethics
Church growth
Urban Youth Ministry
Church & Ministry Multiplication
Leadership
Church Leadership
Transformational Leadership
Leading for Congregational Change
Applied theology
Theology Reflection
Biblical and Theological Engagement
Theology of Work
Ministry in Complex Contexts
Biblical Studies: Mentoring Relationships in the Old and New Testament
Congregation and Family Care
How Long Does It Take to Get a Doctorate in Ministry?
Programs can vary in length depending upon the institution which offers it. Some programs may be completed in about three years. However, student progress can be very individual, and in some cases, it can be five to six years before they are able to complete their doctorate.
Those who are seeking a doctorate need to consider how much time they have to spend on their studies as well as how much time it will take them to complete the final project, thesis, or dissertation. Proper planning and time management can help doctoral students to earn their degree in the least amount of time allowed by their program of choice. Of course, when the studies are a joy, completion time is less of a goal than the experience, so finding a flexible program may be more ideal for those who aren't concerned with how quickly they may earn the degree.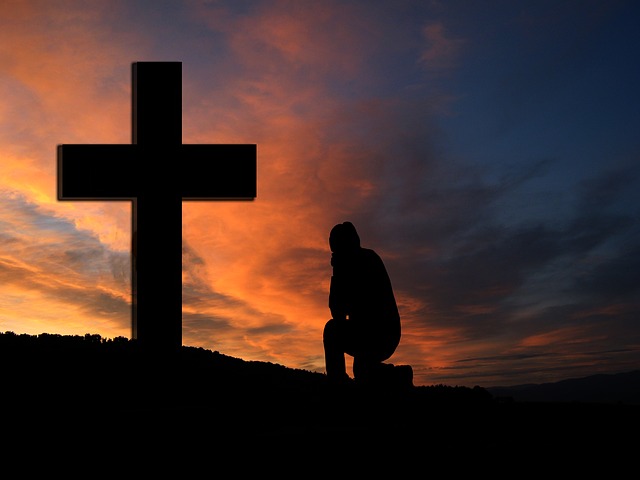 Methodology
When searching for the best online doctoral programs in ministry, there are a number of statistics or features to look at when choosing a program. When ranking these programs and examining the schools which provide these programs, points were awarded to schools in four categories chosen to reflect the quality of the program and the school offering it. The maximum possible score any school could achieve would be 80 points.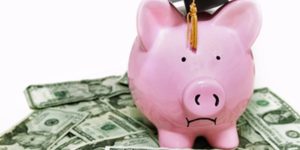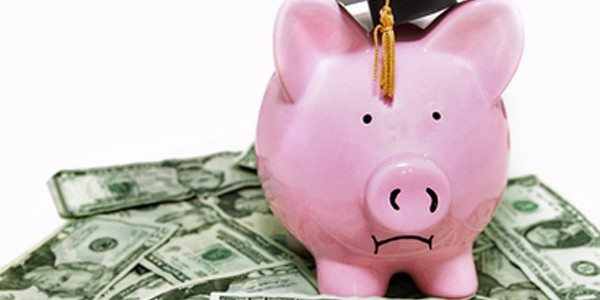 An important factor many consider when returning to school is affordability. When determining the affordability, the institutions with the lowest average cost of tuition and fees was given the highest score which was 25 points. The number of points awarded decreased as the average cost of tuition and fees increased. The cost of tuition and fees used is the most recent numbers as reported by the National Center for Education Statistics (NCES).
Other factors include the overall size of the student body. While the size of the school is often an individual preference, schools which had more students in attendance were ranked higher than those with fewer students. The reason behind this is with more students, it is expected that overall there are a higher number of degrees awarded at those schools. The school with the most students ranked highest with 25 points being the highest awarded.
Another statistic which may influence choice is the student-to-faculty ratio at the school. Many students want to know that help is there when they need it, and while this can be true at schools with more students per faculty member, preference was given to those with fewer students per faculty member. The highest number of points awarded was 25.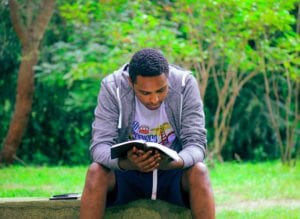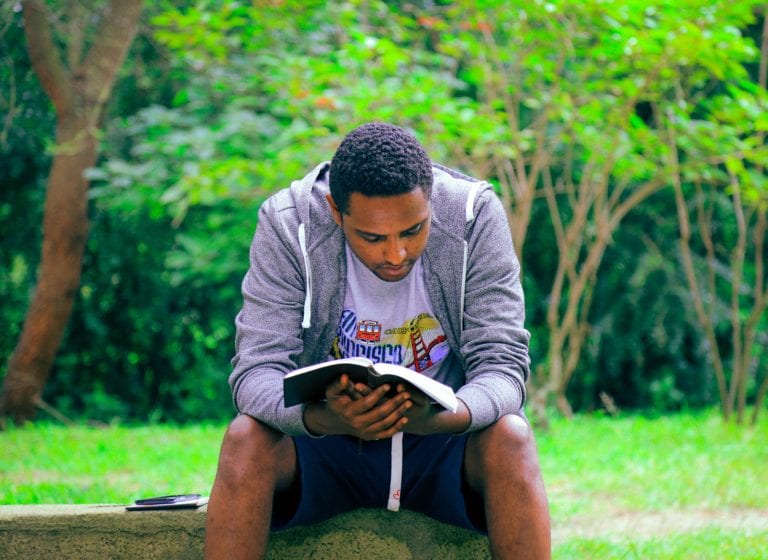 The opinion of students who have attended the school is important to us at OnlineCollegePlan. However, due to fewer student reviews for the schools which offer a Doctor of Ministry or similar doctoral program, the influence on the ranking is much less than other factors. The maximum number of points awarded was 5.
The following percentages reflect the influence each statistic has upon the ranking:
Affordable Tuition 31.25%
Student to Faculty Ratio 31.25%
Size of the Student Body 31.25%
Quality based on Student Reviews via Niche  6.25%
In the event of a tie ranking score, alphabetical order of the institutions was used to determine the ranking order. All ranking scores are disclosed as Merit. No institution featured in this ranking were given preferential treatment, nor was any requested. All institutions are not-for-profit.
Note: In one case, an obvious incongruency was noticed for tuition & fees and was corrected for our ranking calculations by consulting the school website.
Below you will find the Best 20 Online Doctoral Programs in Ministry.