15 Free & Most Affordable Colleges In America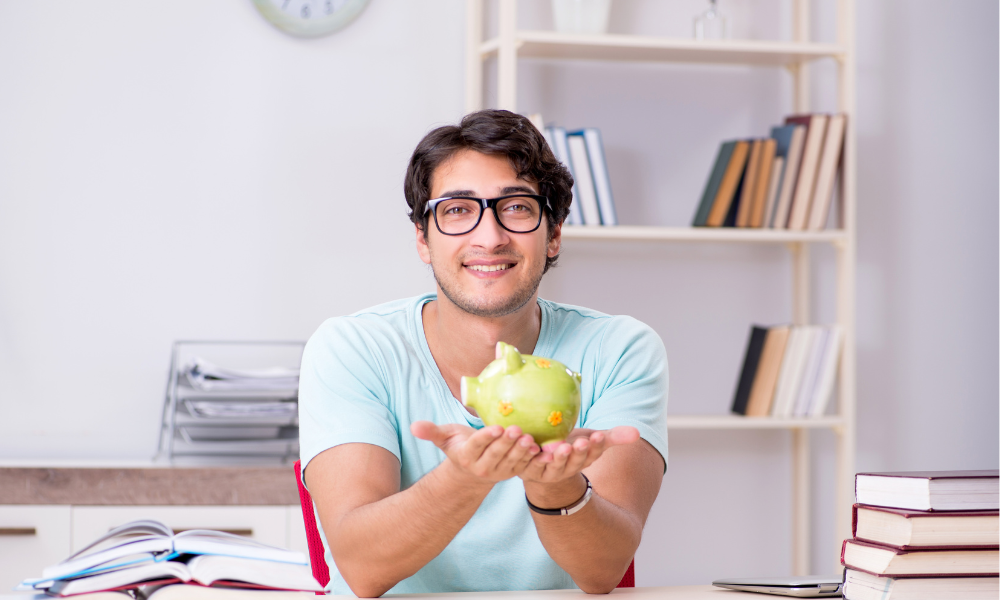 Find your degree
Online College Plan is an advertising-supported site. Featured or trusted partner programs and all school search, finder, or match results are for schools that compensate us. This compensation does not influence our school rankings, resource guides, or other editorially-independent information published on this site.
The words free and college tuition are rarely seen in the United States, especially when it comes time to decide where you want to go for a bachelors, masters or doctoral degree. The average cost of tuition and fees is $32,405 for private colleges, $9,410 for state residents at public colleges, and $23,893 for out-of-state residents at public universities.
For some families, even the tuition at an in-state public school is too much, and scholarships donít always make up the difference. If you're strapped for cash and don't want to take out student loans, then a budget-friendly college is a must. But don't assume that budget-friendly means a bad education, or one that is least likely to get you a job after school. Most schools offering free tuition require at least 15 hours of work each week on campus in addition to a full class schedule. Student workers generally help out with general functions in the schoolís operation.
To this end, working your way through school isnít for everyone. Another option regarding affordable or free college is at a Military school. The U.S. military's Navy, Air Force, Coast Guard, and merchant marine academies don't charge tuition for students who serve a military term or time at sea.
Featured Programs
If you're looking for free or affordable colleges and universities, consider these 15 options.
#1 – Berea College
Location: Berea, Kentucky
Berea College is nestled in Kentucky's Appalachian mountains and is known for its strong, progressive values. It is also known for its tuition-free work experience. Berea enrolls all students in a work-study program where they are assigned a job that coincides with their education in some way. The program help the student support the school, their education, and their work ethic while helping them work off the cost of their education so they leave college debt-free.
Students at Berea are expected to take a full course load and work 10 to 15 hours per week to repay the college for their scholarship. This Christian school offers students 28 liberal arts degree programs and keeps classes at no more than 20 students. Donít expect to be automatically accepted into Berea. Only 11 percent of applicants make it into the school.
While no tuition is charged, the student is still expected to cover room and board, whether through other scholarships, their own money, or a loan.
#2 – College of the Ozarks
Location: Point Lookout, Missouri
College of the Ozarks is another private Christian college that offers a work exchange for tuition. Nine percent of applicants are admitted, making it a difficult school to get into. However, full-time students receive free college tuition and are required to work 15 hours a week somewhere on campus. Student also must work two 40-hour work weeks during breaks. Ozarks offers a summer work program that covers the cost of room and board, ensuring that students who work hard will earn completely free college.
College of the Ozarks offers more than 30 majors and pre-professional programs and certificates. It has about 1,500 students and a 16:1 student-to-faculty ratio. The majority of applicants are required to show financial need to be accepted here.
#3 – Curtis Institute of Music
Location: Philadelphia, Pennsylvania
The Curtis Institute of Music is a very small conservatory that takes up just five buildings in urban Philadelphia. As one of the most selective schools in the country, Curtis accepts an average of 5 percent of total applicants. With just 175 students, the institute is able to provide one-on-one instruction between celebrated instructors and student musicians.
Curtis offers a Bachelor of Music degree, a diploma, and a Master of Music degree and a Professional Studies certificate for opera students. The length of stay for each student is open-ended and students graduate from the institute when their teachers feel they are ready. Financial support is helped through planned gifts and an annual fundraising, allowing the institute to offer 100 percent tuition coverage.
While tuition is free, the school doesn't help students with housing, fees, and other expenses they may incur while studying at Curtis.
#4 – Alice Lloyd College
Location: Pippa Passes, Kentucky
If you live in one of 108 counties in Ohio, Kentucky, West Virginia, Virginia, and Tennessee, then you can receive free tuition at Alice Lloyd College. The school only admits students from its service area, though it will provide a tuition guarantee for students who attend the school. All Alice Lloyd students may receive standard federal aid such as a Pell Grant or academic scholarships. It also has a privately funded endowment trust that makes sure the remaining balance is covered.
Students are expected to work on campus in exchange for money from the trust to cover tuition. They must work at least 10 hours per week in exchange for coverage of tuition, room, and board. Alice Lloyd students graduate with the least amount of student debt in the United States.
#5 – Webb Institute
Location: Glen Cove, New York
Webb Institute was established in 1889 as a strictly engineering school. The institute offers only one undergraduate degree option in naval architecture and marine engineering. It is the only school in the United States devoted solely to ship design engineering and systems engineering.
Webbís students work in the maritime industry during winter work term and earn salary for their efforts. They only enroll 90 students with a 37 percent acceptance rate. Every student at Webb receives a four-year, full tuition scholarship, though they are still required to pay for room and board, books, and software. Internships are offered to help students earn money to cover these costs.
#6 – Deep Springs College
Location: Inyo County, California
This school is located on a cattle-ranch and alfalfa farm in Inyo County. Here, students spend two years learning about academics, self-government, and manual labor. Every year the school admits between 12 and 15 people with a scholarship to cover the costs of tuition, room, and board. In exchange, students must dedicate themselves to lives of service and humanity.
The student body is in charge of deciding admissions, hiring faculty, reviewing student performance and other aspects of the college. They must also participate in labor activities for at least 20 hours a week, from farm and ranch work to cooking, cleaning, and maintenance. Deep Springs College is all-male, though the college is pursuing a policy of no gender restrictions.
#7 – Blackburn College
Location: Carlinville, Illinois
The majority of Blackburn College students make tuition ends meet by taking advantage of the schoolís work program. Tuition and room and board may also be supplemented by standard sources of financial aid as well. Students in the work program must log 160 hours of work per semester, either on campus or in the nearby community. Blackburn's work program is unique because it is student-managed, providing its participants the opportunity for higher-level skills.
Blackburnís work program was founded in 1913 and 97 percent of its students receive financial aid. The school offers small classes and more than 30 majors in concentrations spanning art, biology, business & accounting, Chemistry, and other options.
#8 – Barclay College
Location: Haviland, Kansas
Barclay College is a four-year school affiliated with the Religious Society of Friends (Quakers). The schoolís mission is to prepare students using a Bible-centered environment to be effective Christians in life, service, and leadership.
Barclay began offering full-tuition scholarships in 2007 to full-time students who pay to live in the residence halls. Degrees at Barclay revolve around the Bible and Ministry and the school offers two graduate degrees.
#9 – The Cooper Union for the Advancement of Science and Art
Location: New York, New York
Cooper Union consists of the School of Art, the Irwin S. Chanin School of Architecture, and the Albert Nerkin School of Engineering. Each school provides undergraduate degrees and specialized programs. Cooperís engineering, art, and architecture programs are highly regarded. The school boasts a 9:1 student-to-faculty ratio and currently accepts about 7 percent of applicants.
Every undergraduate and graduate student at Cooper receives a free tuition scholarship, which covers a little over $19,000 per semester. Every student pays a fee of $775 per semester and also pay for housing if they live in a student residence.
#10 – Macaulay Honors College at the City University of New York (CUNY)
Location: New York, New York
Macaulay Honors Collegeís goal is to inspire and prepare high-achieving students to solve the challenges facing the world around them, from New York and the United States to issues around the world. The college combines traditional and innovative teaching and learning to provide students with a liberal arts education.
Students are required to complete 10 hours of community service in each of their first three years, though many students go beyond the requirement. Every student receives a full, undergraduate, free-tuition scholarship, with the exception of fees. They also receive a $7,500 Opportunities Fund grant for global research, study service, and internships. Many students a Macaulay also receive housing support.
In order to receive the full-tuition scholarship, students must meet CUNY residency requirements for in-state tuition.
#11 – United States Military Academy (West Point)
Location: West Point, New York
The United States Military Academy, also called West Point, requires candidates for admission to apply directly to the academy and receive a nomination, usually from a member of Congress or Delegate/Resident Commissioner. Students are commissioned as officers-in-training and referred to as ìcadets.î Tuition is fully funded by the U.S. Army in exchange for active duty service upon graduation.
Cadets at West Point must adhere to the Cadet Honor Code and must play on a sports team each semester. Once they graduate, most cadets are commissioned as second lieutenants in the Army. Foreign cadets are commissioned into the armies of their home countries.
#12 – United States Coast Guard Academy
Location: New London, Connecticut
Students at United States Coast Guard Academy can earn a degree in one of eight major fields of study. Unlike West Point, students here donít require a congressional nomination. They are officers-in-training and tuition is fully funded by the Coast Guard as long as the cadet performs five years active duty service upon graduation.
Graduates from USCGA are commissioned as ensigns and their post-graduation obligation increases if they choose to go to flight school or graduate school after completion of their bachelorís degree. The schoolís curriculum grades cadetsí performance on a holistic education involving academics, physical fitness, character, and leadership.
#13 – United States Naval Academy
Location: Annapolis, Maryland
The U.S. Naval Academy offers cades a four-year coeducational degree. The campus is located on the former grounds of Fort Severn, 33 miles from Washington, D.C. Candidates are required to apply directly to the academy and receive a nomination, usually from a member of Congress. Students at the academy are referred to as midshipmen and must serve as active duty upon graduation.
Graduates are typically commissioned as ensigns in the Navy or second lieutenants in the Marine Corps. The academy boasts some of the highest paid graduates in the country according to starting salary. Academic programs grant a Bachelor of Science degree.
#14 – United States Air Force Academy
Location: Colorado Springs, Colorado
Cadets at the USAFA receive a Bachelor of Science degree upon completion of their classes and are commissioned as second lieutenants in the United State Air Force. USAFA candidates are judged based on academic achievement, demonstrated leadership, athletics, and character. To gain admission, these candidates must pass a fitness test, undergo a medical examination, and secure a nomination, usually from a member of Congress in their home district.
Cadets receive free tuition, room, and board and receive a monthly stipend, though they incur a commitment to serve for a number of years after graduation. In addition to a military training regimen, USAFA cadets take a broad academic course load emphasizing engineering, humanities, social sciences, basic sciences, military studies, and physical education. They must participate in either intercollegiate or intramural athletics.
#15 – United States Merchant Marine Academy
Location: Kings Point, New York
Kings Point is charged with training officers for the U.S. Merchant Marine branches of the military and transportation industry. Students at the academy are called midshipmen and are trained in marine engineering, navigation, shipís administration, maritime law, personnel management, international law, customs, and other subjects.
In addition to requiring a strong GPA and excellent SAT/ACT test scores, a candidate for Kings Point must be of good moral character, meet the physical, security, and character requirements, submit a completed application, and obtain a nomination from a member of Congress.