What are the Career Options with a Criminal Justice or Law Degree?
Find your degree
Online College Plan is an advertising-supported site. Featured or trusted partner programs and all school search, finder, or match results are for schools that compensate us. This compensation does not influence our school rankings, resource guides, or other editorially-independent information published on this site.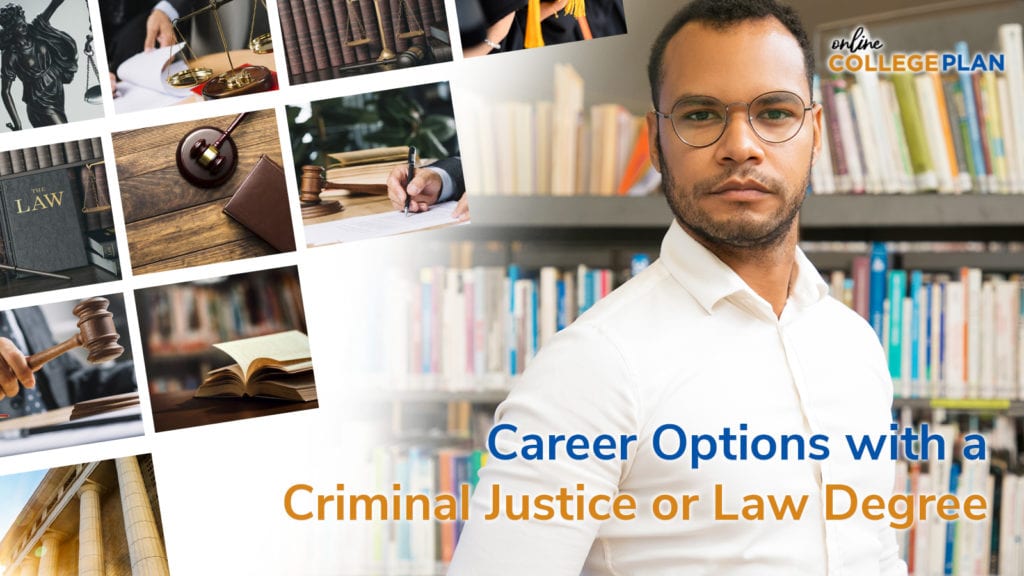 The fields of criminal justice and law intersect at many points. Interconnected as they are, these are some common questions about education and opportunities in these two areas. Questions such as what it takes to get into these programs, what career options for graduates look like, how they differ with each field, what some good online programs in these areas are, and whether the pursuit of goals in this area is a good idea financially and socially. These questions and answers will hopefully bring clarity in the decision to pursue criminal justice and law educational opportunities.
See Also: Top 30 Online Bachelor's Degrees in Criminal Justice
What are the admission requirements for a criminal justice degree?
Getting into an academic criminal justice program is less stringent than health or science programs, but maybe more stringent than a lot of other disciplines that are based in the humanities. The higher you set your sights, related to the strata of your desired school, the more discriminating that program will be. For a student with decent grades and no criminal record, entry into a standard state school criminal justice program should be no great shakes. Nationally ranked programs and private universities tend to ask for more from applicants. This "more" may include the following: letters of reference; a specific entrance test score; other evidence that the students can accomplish work at the requested level; and even an on-campus interview.
Featured Programs
What are the admission requirements for law school?
Admission requirements vary from school to school, but schools of law generally set higher academic standards than do schools of certain other fields. As soon as possible, you should register and begin to prepare for the LSAT (Law School Admission Test), a half-day standardized test that is given seven times each year. Start researching law schools. When you have decided on a school, request transcripts from your undergraduate school and letters of recommendation from those you select. Keep in mind that the most prestigious law schools will have higher rates of rejection, so be as clear-eyed as possible about your chances. The best advice is to select a law school, whether traditional or online, that is a place where you feel you will fit in and succeed.
Some undergraduate majors form a sounder stepping stone into law school than others do. Recommended majors for those intending to pursue law school include business, economics, philosophy, social work, political science, English, history, psychology, and arts and humanities.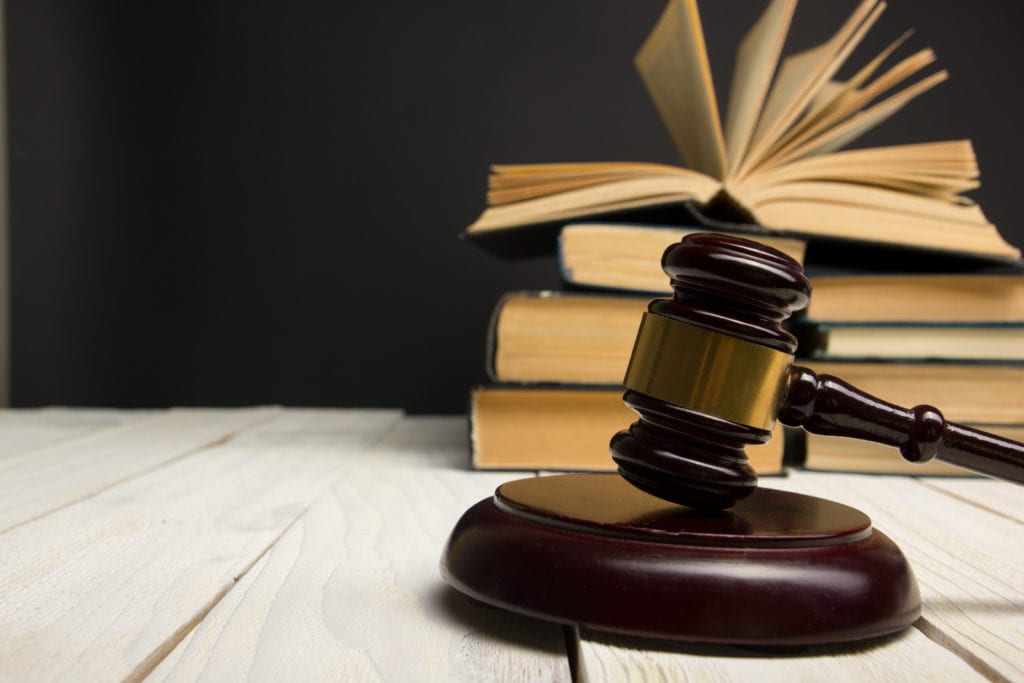 What are the career options for one with a criminal justice degree?
Students who enter an academic criminal justice program with an eye toward getting a job at the federal level will need to graduate with a great GPA and the ability to pass a really thorough background check. Information security analyst is one career option for criminal justice degree holders with salaries in the low six figures in many cases. For sure, the demand for security and crime prevention personnel is not going to decrease dramatically for the foreseeable future. Other careers available at various education levels for this field include these options: loss prevention specialist; prosecutor; juvenile justice worker; corrections security officer; crime scene investigator; and forensic accountant. Since many criminal justice occupations are part of the public sector, remuneration may not be the highest, but benefits and job protections are very much better than average. Starting salaries with a criminal justice degree vary from $32,200 per year to $85,210, and they vary geographically, of course.
Are there different career options for one with a law degree instead of a criminal justice degree?
Obviously, lawyering in general is a career that is open to those with a law degree and closed to those with only a background in criminal justice, but there are many specific criminal justice options open to JD holders. Many law enforcement officers eventually go on to pursue the bar as an educational goal to better understand the system within which they operate. Lawyers involved in the criminal justice system can focus on these areas: prosecution; defense; tax law; finance; or business irregularities, to name just a few. Really, the applications of a legal degree in the criminal justice arena are dictated by your interests and areas of expertise and limited only by your imagination. Armed with a law degree, you can expect to earn a starting salary with a range from $45,000 to $180,000. Job titles for lawyers include prosecutorial, public defense, tax law, criminal law, estate planning, bankruptcy, immigration, and environmental. 
What are the best online programs for those seeking a criminal justice or law degree?
Listed below are three of the top providers of criminal justice and law degrees at various educational levels. Schools were chosen on the basis of tuition value, program prestige, and name recognition of the offering institution of higher learning. We tried to give an overview of cost, program focus, and admission requirements, but of course, could not make every review identical, so not every data point is reflected in every review. The higher up the educational chain you go, you will find that cost is less of a driving factor because graduate study is often subsidized by teaching, and going to a better school is often more important to future earnings than simply having a degree. This last point varies by degree, and in some fields, the inverse is true, that having the correct accredited degree is much more important than where you acquired it. All schools listed below are regionally accredited and students attending are eligible to apply for US federal financial aid.
One final thing to consider is whether your learning style is well suited to online study success. The pursuit of a digital degree (which will be visually identical to an on-campus student's degree) is best tailored for the student who does not struggle with deadlines and self motivation. The ability to get yourself prepared for online class is key and should not be underestimated. This is why a majority of online schools will not allow students to enter online college out of high school. The schools prefer students to have on average about two semesters of college coursework under their belts so that the students are accustomed to the workload and know what is expected of them.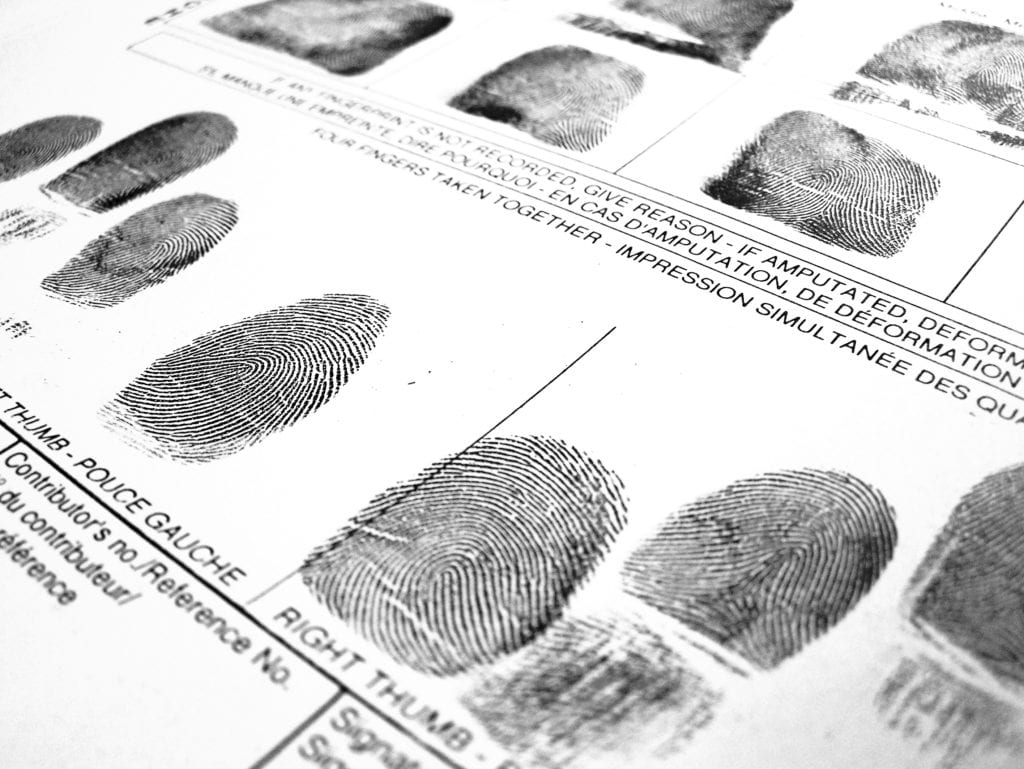 Best associates online degrees in criminal justice:
Liberty University's online associate of arts degree in criminal justice charges $390 per credit hour for this 60 unit of instruction program. The school is heavily based in Christian theology and tradition and is a solid and dependable member of the online college community. Up to 45 pre-existing hours of college credit can be transferred in for this degree and, on average, students graduate 18 months after initial enrollment.
Saint Leo University features an online associate of arts degree with a specialization in criminal justice that can serve as a springboard into a career in law enforcement. At $370 per semester hour, this school is part of the Catholic tradition of education with all the attention to detail and rich educational history that implies. Saint Leo University also ranks very highly on lists quantifying the military friendliness of online degree programs.
The Southern New Hampshire University associate of science online degree in criminal justice can be had for just $320 per credit hour. You are allowed to transfer in up to 75% of the 60 required credits for this degree, and those with law enforcement training can claim up to 12 hours of existing credit for specific training. Southern New Hampshire University also offers a bachelor of science and master of science in criminal justice online degree that offers the chance to make all of one's career training a seamless experience.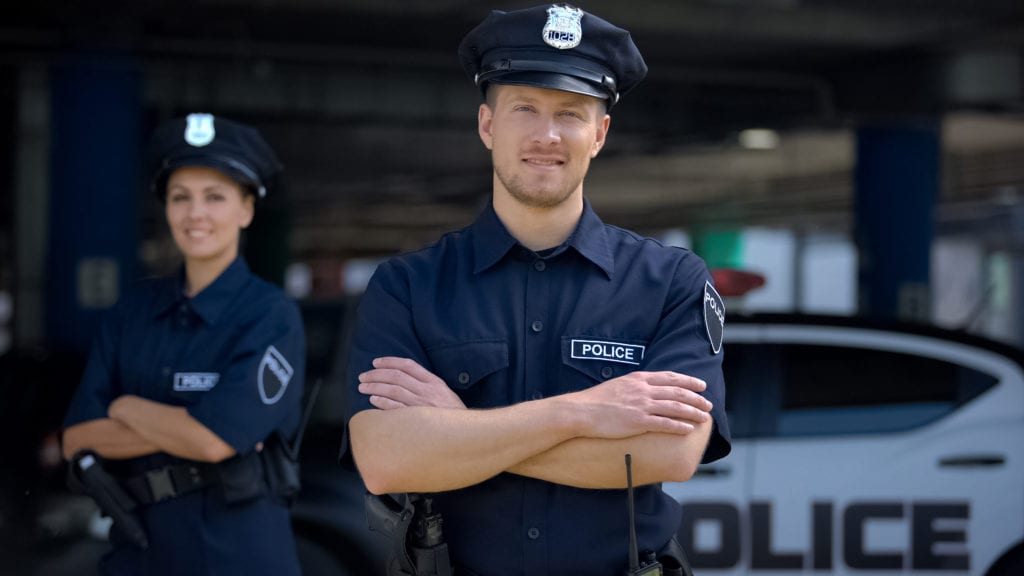 Best bachelor's online degree in criminal justice:
The University of Massachusetts Lowell online bachelor of science degree in criminal justice is a fully online degree that also allows the transfer of up to 90 of its 120 required credit hours. Tuition is just $380 per credit hour with no out of state fees for non-residents. The University of Massachusetts Lowell operates on a rolling admissions basis, so there is never a bad time to apply for admission to this school.
With three admit dates per year, the Florida State University bachelor's degree in criminology online allows for the pursuit of either a double major or a minor, as long as the other program is also online. This part-time program allows students to continue to meet family and professional responsibilities as they pursue the next phase of their career. The program is not open to true college freshmen, but those who have earned an existing criminal justice associate degree from an accredited Florida college are all but guaranteed admission.
Drexel University's online bachelor of science degree in criminology and justice studies charges an online tuition rate that is a forty percent savings over the on-campus tuition rate at just $513 per unit of instruction. The program operates on the quarter system and is not open to those who have no prior college experience, but anyone with at least 24 college semester credits to their name may apply. The BS in criminology and justice studies at Drexel University also allows the transfer of up to 90 previous semester hours of education.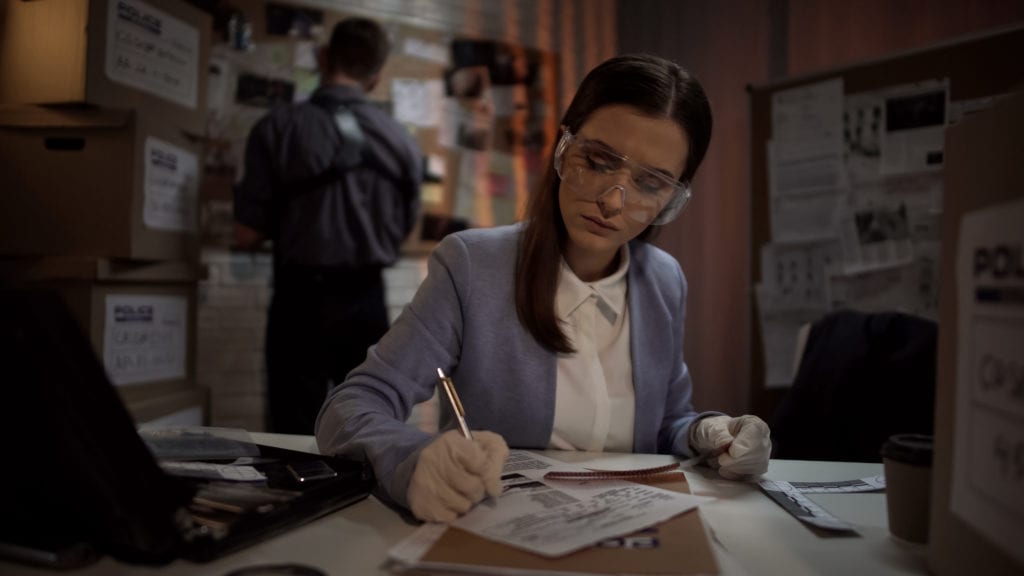 Best online criminal justice graduate degree programs
The online MS in criminal justice offered by Sam Houston State University is available to be pursued 100% digitally, or in some hybrid of online, on campus, and through transfer credit. At $603.75 per unit of credit (with no out of state fees applied for nonresidents), the 36 credit degree is designed to attract those students who cannot attend full-time on-campus classes for one reason or another.
The University of the Cumberlands' 31 hour online master of criminal justice degree allows students four (4) calendar years to complete the degree from the start date of their first course. Tuition is particularly affordable at $315 per unit of instruction. The MJA degree from the University of the Cumberlands requires 12 hours of specialization divided between two of the following areas: law enforcement; corrections; homeland security; juvenile justice; investigations; addiction studies; digital forensics: cybersecurity; education; and KLEC.
Michigan State University has an online master of science degree in criminal justice that offers national recognition, and its 30 credits can be completed in just two years. This program does not require any background in the criminal justice field previously. The MS in criminal justice online at Michigan State University allows students to specialize in security management or in an area more tailored to the individual's interests.
Best online law degrees
Open to attorneys, and those who have completed law school, the Villanova University online LLM or master of laws and taxation is a 1.5 to 2 year program that can be utilized by those legal professionals looking to specialize in taxation. While many students can finish this program in 18 or so months, Villanova University allows students up to five years to complete the degree.
Washington University of St Louis' School of Law offers two options for those who would study the legal ramifications of taxation: a master of legal studies for non-lawyers to become experts on the legal system (with the option to specialize in taxation) and the by now familiar LLM in taxation that is open to JD degree holders. Both programs have four start dates per year, so timely application is a consideration.
The University of Alabama's Bama by Distance program and the School of Law come together to offer the LLM in either taxation or business transactions, both of which could have criminal justice applications. Both degrees are 24 hours in length and have one admit date per year in May. The Graduate Admissions Committee does not require letters of recommendation or personal interviews, though individual circumstances may merit a change to this policy.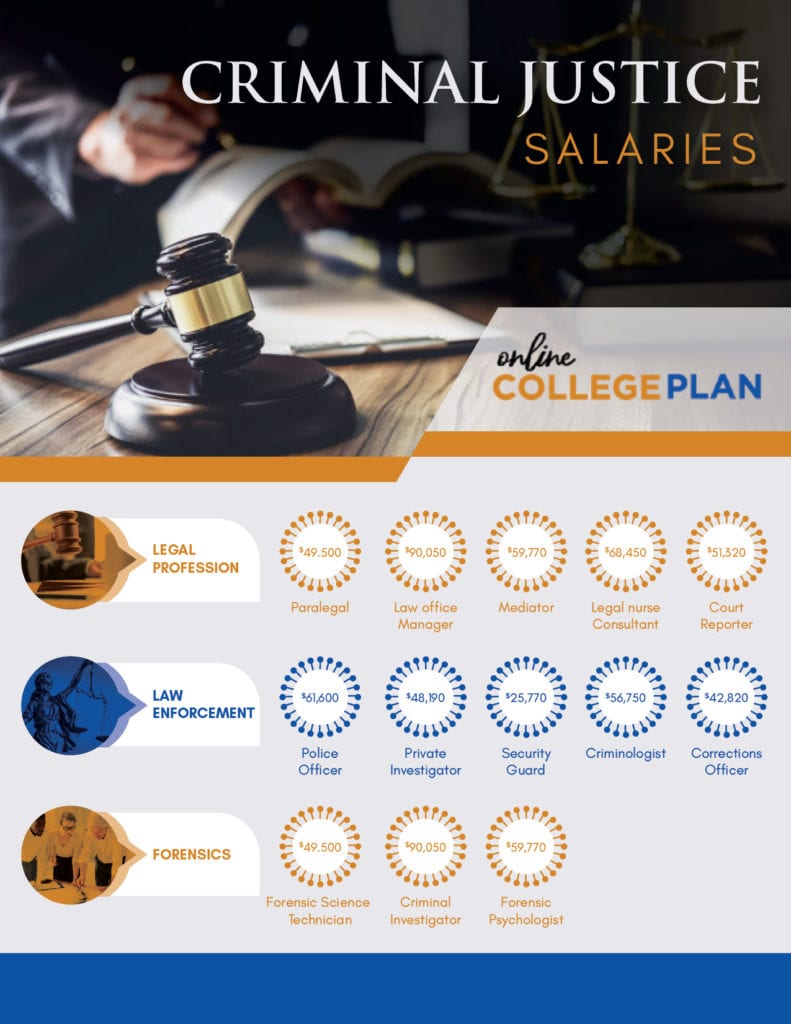 Does one need a bachelors or masters in criminal justice to work in the field?
Even an associate of criminal justice can be useful for careers in law enforcement or corrections. Those students with a criminal justice or the more specialized emergency management services major could also pursue work as a firefighter or a forensic technician. It does bear pointing out that a law enforcement-based associate's degree would be looked upon with favor in certain facets of military service. A bachelor's degree in criminal justice is the next step up the ladder and could lead to employment as a detective or serve as a segue to law school for the right student.
Is obtaining a criminal justice degree or law degree worthwhile?
Criminal justice is a field where demand is predicted to remain steady and possibly to increase over the next few years. Things have to get pretty bad on a civic level, before law enforcement services are drastically cut, so, assuming current economic conditions continue, the outlook is good for this sector of the economy. The need for skilled, thoughtful individuals who approach their work with good faith and an eye toward justice is not a social need that dwindles. Law careers are a little more complicated. Law schools have shown rosy employment numbers for their graduates for a number of recent years, but the market is just not what it once was. There is huge demand for legal minds in the public sector, but remuneration is not what could be wished for in a lot of cases, and the workload asked of such lawyers can be daunting.
What is the cost of obtaining a criminal justice or law degree?
Like most things, the short answer is that it depends. The longer answer includes a focus on where you plan to attend, what level of education you are considering, and how long you think it will take you to complete the degree. An associates degree can be had for less than $15,000 (a lot less in states that have gone all-in on free community college). One of the legal master's degrees listed above can range from the low five figures up into the mid sixty thousands (and well beyond), depending on where you plan to attend school. Many online criminal justice programs allow part time study, which gives students the freedom to pursue their family and professional responsibilities while still preparing for a stronger career. This fact both expands the time it takes to pursue the degree (higher opportunity cost) but allows more flexibility and you can keep making those crucial mid-career retirement contributions while you study which lowers the opportunity cost, as opposed to on-campus study where this would be more difficult.
Related Rankings
Online PhD Programs in Criminal Justice
Online Criminal Justice Degrees
Top 10 Criminal Justice Degree Online Programs