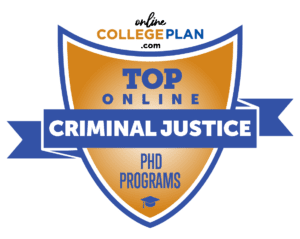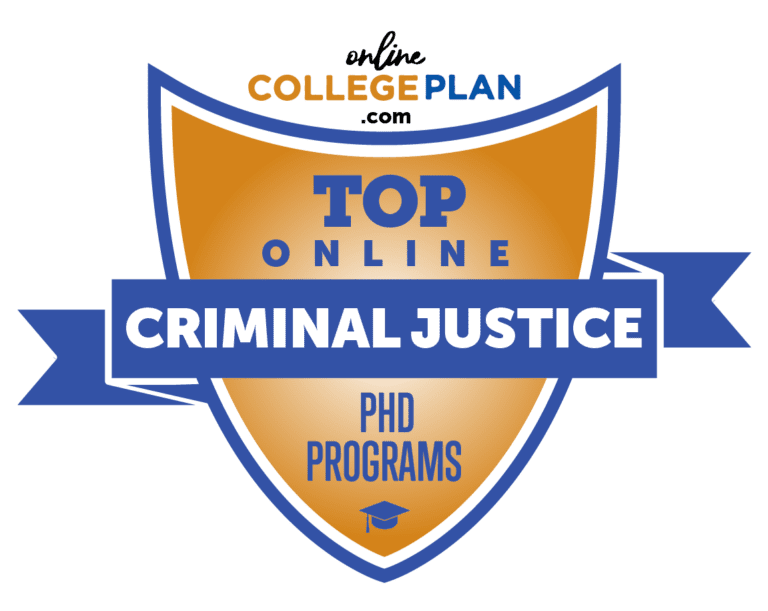 Criminal Justice is a very broad field that encompasses the entire justice system of the United States. It is made up of law enforcement officials, lawyers, judges, and a number of other peripheral positions. Now, you may already be a professional in one of those positions or have aspirations to be, you could be an educator, or in a number of other positions where you interact with the justice system at the professional level; regardless of where you fall in that list, earning a PhD in Criminal Justice may be a great option for you to expand your knowledge and advance in your career.
With a PhD in criminal justice, you could see yourself working as a forensic investigator, a professor, a writer, or an analyst. You could work at the government level, in the private sector, as a consultant, or in research, policy, and so much more. All of the facets of criminal justice are growing fields, too. Here are the numbers:
Information Security Analysts: 36.5%
Private Detectives & Investigators: 11.2%
Security Guards: 12%
Political Scientists: 21.%
Criminal Justice Educators: 13.1%
Even entry-level fields in criminal justice are growing! Having solid job growth in your industry is a good thing. It means that there are more jobs opening up and that there will be a higher call for someone who possesses a higher level degree. As industries grow, the quality of job candidates needs to rise with them. Job security and advancement are great reasons to pursue higher education.
Featured Programs
PhDs in Criminal Justice
One of the greatest benefits of a PhD is that while there are many specialization options, you are also in the perfect position to carve out a new path and select courses that are important to you or that are pertinent to your goals. You can explore the forensic science side of things, the analytics of crime, strategies for crime prevention, or select a range of courses for an individualized area of focus. PhD programs also have a massive research component, allowing you to really dive deep into the topics you care about. This will ensure that you are prepared for whatever is coming next in your professional life.
By the time you realize the way that earning a PhD can benefit you, it is likely that you are already settled into your professional life. Perhaps you are just now at a point where you're prepared to make the next step, but you have a job, or a family, or both. Regardless of what obligations you have, earning your PhD in Criminal Justice doesn't have just to be an aspiration. Online criminal justice degree programs can help you make it a reality.
There doesn't have to be any relocating, any commuting, or any uprooting of your current lifestyle or schedule. An online program will allow you to study at your convenience while providing you with all of the same key information you need and all of the resources you need to conduct important research. They often cost less as well.
Online PhD criminal justice programs have been on the rise, but there are still very few in comparison to the distance options in other fields. This can make it difficult to find the right program. Due to that fact, OnlineCollegePlan chose to do a lot of the research for you and put together a ranking of the Best Online Criminal Justice PhD Programs. All of the featured schools were ranked according to the following.
Methodology
In order to rank the best online criminal justice PhD programs, we started by curating a list of schools that are based in the United States, hold proper accreditation, and do not operate as for-profit institutions that offer this type of degree. Both fully-online and blended degree programs were included. We'd also like to note that we included Doctor of Criminal Justice degrees because there are so few online PhDs in Criminal Justice available. Once that list was created, we scored them out of a possible 300 points based on the following three factors.
Freshman Retention Rate (⅓ of final score)
Graduation Rate (⅓ of final score)
Affordability (⅓ of final score)
When collecting the data to rank the schools, we used their own individual websites whenever possible. We also used information from the National Center for Education Statistics, U.S. News & World Report, Niche.com, and CollegeData. We'd like to note that there are some schools that may not appear due to incomplete information or according to their own requests. No schools in any of our rankings are given any preferential treatment for any reason. We pride ourselves on complete transparency.