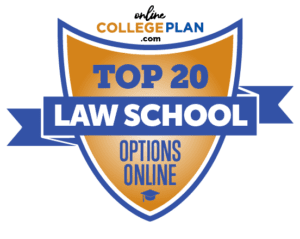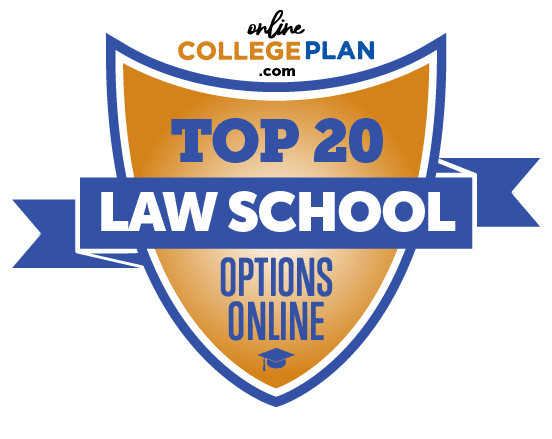 In this ranking, we're presenting you the top 20 online law school options that will allow you to earn a degree in the legal field from the comfort of your home or wherever your favorite study spot may be. We cover a range of online legal degrees from law schools all over the country.
Earning a Law Degree
A law degree is far more diverse than many people may think, so earning one can help you to advance your career even if you don't want to practice law actively. You're not limited to a job in the courtroom, by any means. The things you'll learn throughout your course of study could be applied in other sectors like business, communications, auditing, compliance, and honestly, any other industry that you wish to apply yourself in. Law is a very multidisciplinary field, and the skills you will pick up along the way are highly desirable to employers. These include communication, professional writing, deductive reasoning, research, and more.
Inside the courtroom, you'll find positions like working as a lawyer, a courtroom technology specialist, a legal reporter, a litigation specialist, a jury consultant, and more. Outside the courtroom, you could choose to pursue a career at a law firm working as a contract negotiator, claims examiner, and many others.
Featured Programs
A law degree can also lead to plenty of alternative careers in the legal field such as teaching law at a college or university, working as a legal analyst, taking a recruitment position for legal jobs, working in customs, becoming a compliance officer, even entering politics. There is a broad scope of things that you can do when you've earned a law degree.
Online Law School
Going to law school online is another way to open yourself up to more diverse opportunities. Law schools near you may not offer the specific program of study you're interested in; you will have a more comprehensive selection of concentrations and electives when you broaden your search to include distance degree options.
The good news is that there are a lot of colleges and universities offering fully-online programs with rigorous curricula that are industry-relevant and immediately applicable in the workplace. Going to law school online has other advantages as well. The schedule is going to be more flexible because many of the courses are asynchronous; even the synchronous classes are designed for adult learners and tend to take place in the evenings and often just once per week. You won't have to put your life on hold, and you will be able to graduate on your terms.
The other advantage is arguably one of the most important, and that is affordability. There are typically fewer costs associated with distance learning programs, and you will still have access to financial aid and scholarship opportunities.
If an online degree seems right for you but you don't have aspirations for law school, you may find what you're looking for in our ranking of the Top 100 Best Online Colleges.
Methodology
In order to rank the top 20 best online law schools, we began by creating a list of all of the institutions of higher education that were properly accredited and offered at least one fully-online or hybrid graduate program in law or a related field. For-profit schools and schools based outside of the United States were excluded.
We then scored those schools based on student opinion, graduation rate, and the average cost of attendance. Up to 100 points were awarded in each of these three categories, and then those numbers were added together to get a final score for each institution out of a possible 300 points. Those that had the highest final scores are presented here. Any time that two schools were tied for a position, the alphabetical ordering of their names was used to determine their order.
Data we collected to rank each school along with the information presented in this article was taken directly from the schools' websites whenever possible. Additional information was obtained from the following sources:
U.S. News & World Report
CollegeData
Due to incomplete data, there may be some schools here that otherwise would have ranked that are not represented. It is important to note that no institution is ever given preferential treatment from our research editors for any reason.
Average cost represents the residential cost of attendance for each institution, and it was current at the time of writing. Due to the fluid nature of tuition rates and the differences in cost associated with studying online, you should always consult the financial aid office at your selected school to gain a more accurate picture of how much you would pay to attend.